EURUSD broke the resistance level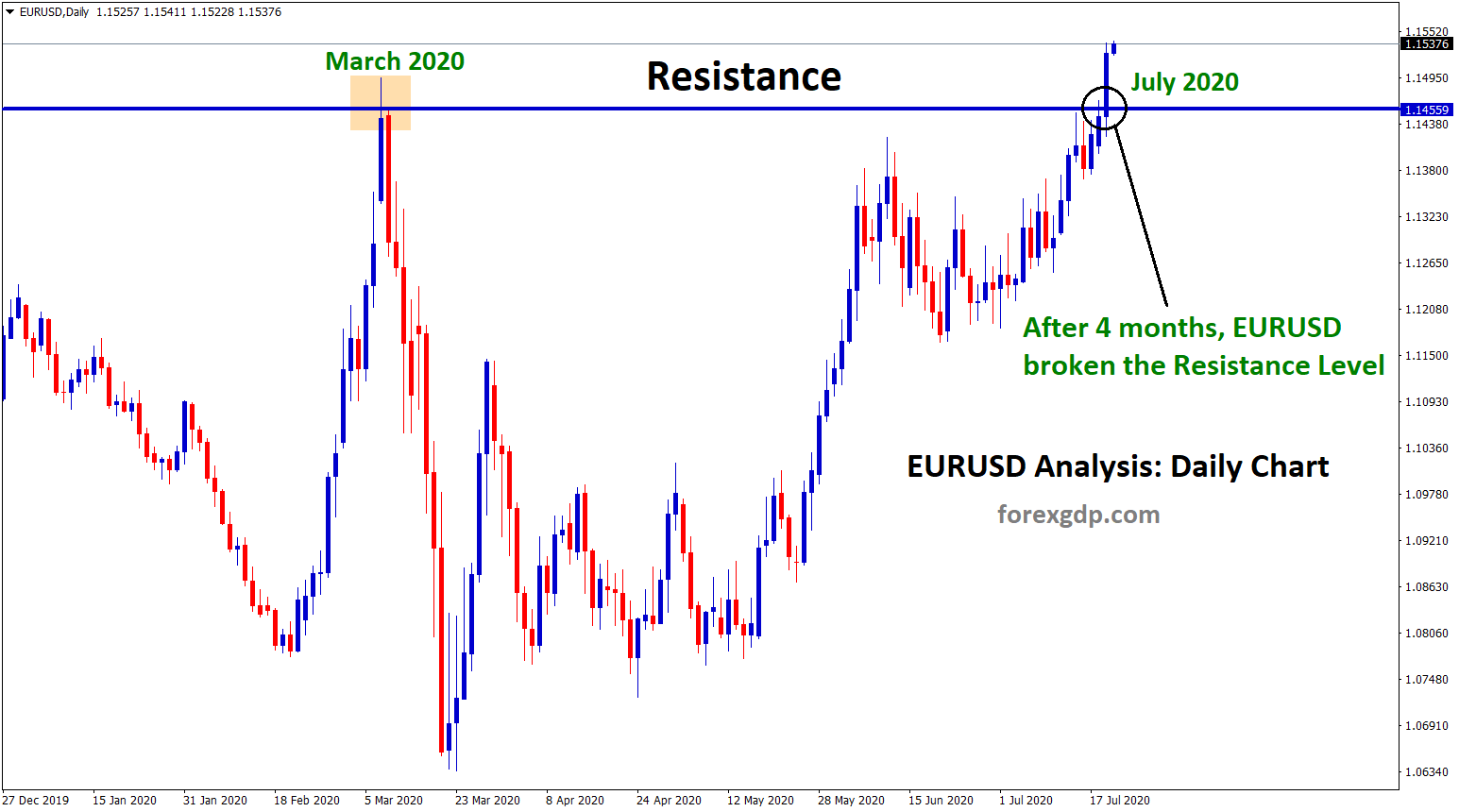 After 4 months, EURUSD has broken the resistance zone Steadily with buyers pressure.
Due to recovery of Covid-19 and the Smooth Brexit deal makes EURO rise up.
After the confirmation of the breakout and upward movement, EURUSD Buy signal is given.
EURUSD reached the take profit successfully.
Save your time on analyzing the market and take your trades only at good opportunities available in the market.
If you want to receive forex trading signals at best trade setup with chart analysis, subscribe now to our forex signals.