NZDCAD Analysis:
NZDCAD has reached the strong support area and the retest zone of the descending triangle in the Higher timeframe Monthly chart.
In the smaller timeframe (4-hour chart), NZDCAD has broken the top (lower high) of the descending channel recently.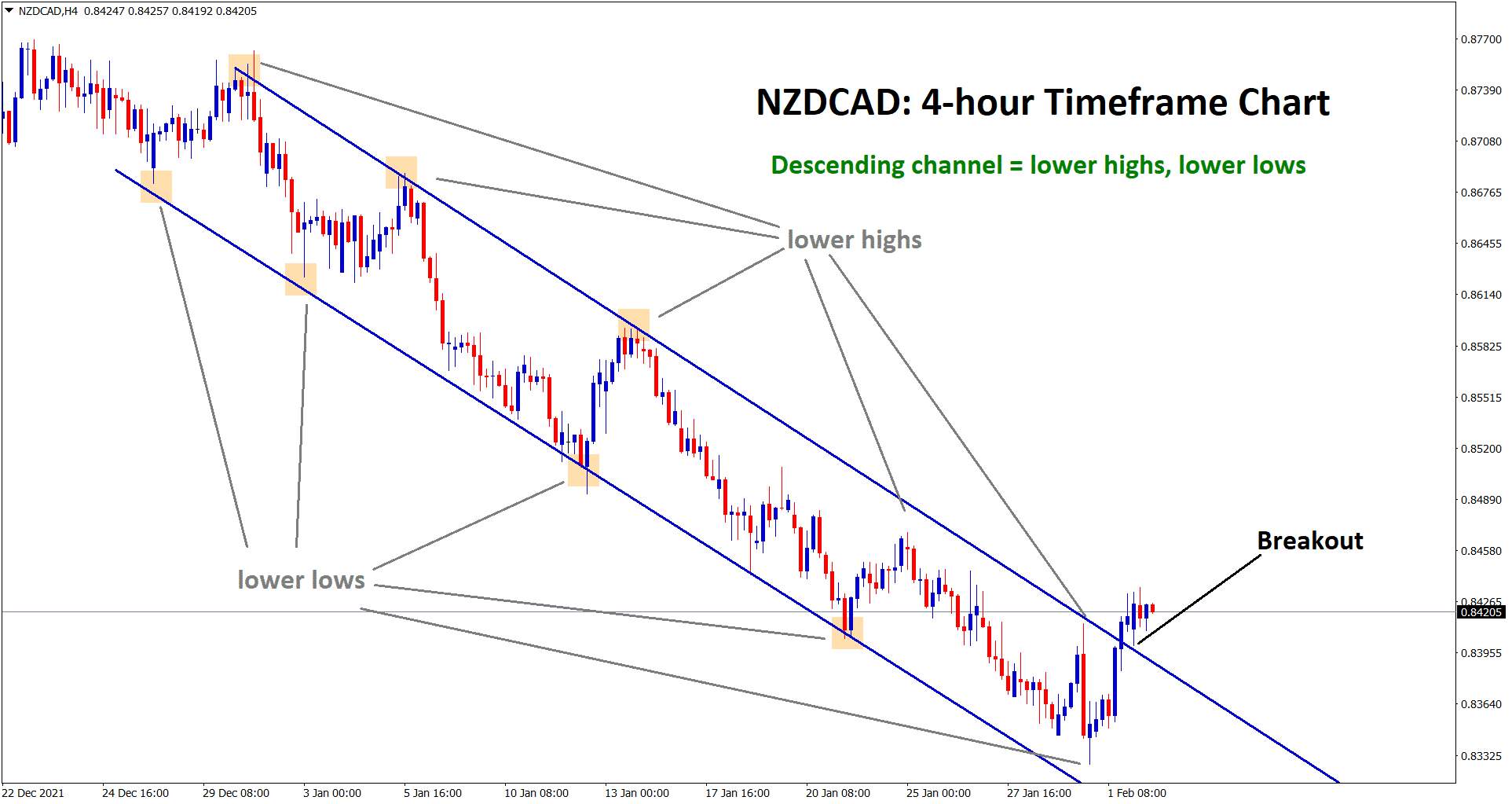 After the confirmation of upward movement NZDCAD buy signal given.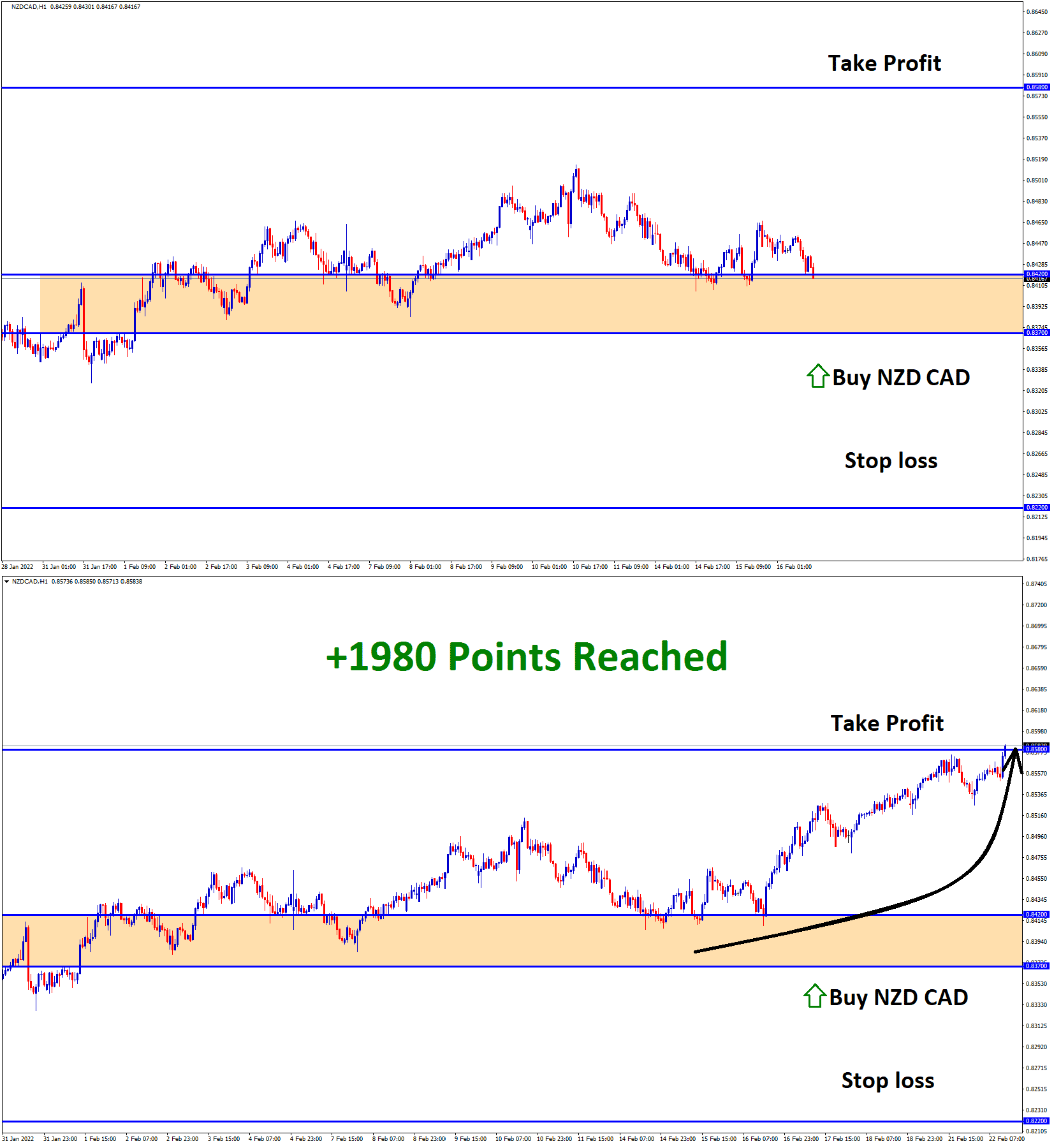 NZDCAD reached the take profit target successfully.
---
New Zealand Dollar: RBNZ meeting Forecast
RBNZ interest rate decision The first time will happen this year on Wednesday; rate hikes is 25 bps 1.00%is expected from 0.75%. The inflation and Labour data posted higher numbers, and RBNZ commits to hike the interest rates.
Russia and Ukraine Tensions made Riskier currencies lower, and now a Correction from the Bottom has been made.
This year seven times rate hike is expected, and at least 2.00 to 2.25% in interest rate will be made.
Canadian Dollar: Russia war fears made Oil prices soar to high
Russia is the Second largest Crude oil Exporter, and if it invaded Ukraine, oil disruptions might occur in European regions.
And Natural gas is abundant supply from Russia to European countries through Nord 1 stream Pipeline system.
Now US President Joe Biden has prepared the Sanctions against Russia if war starts.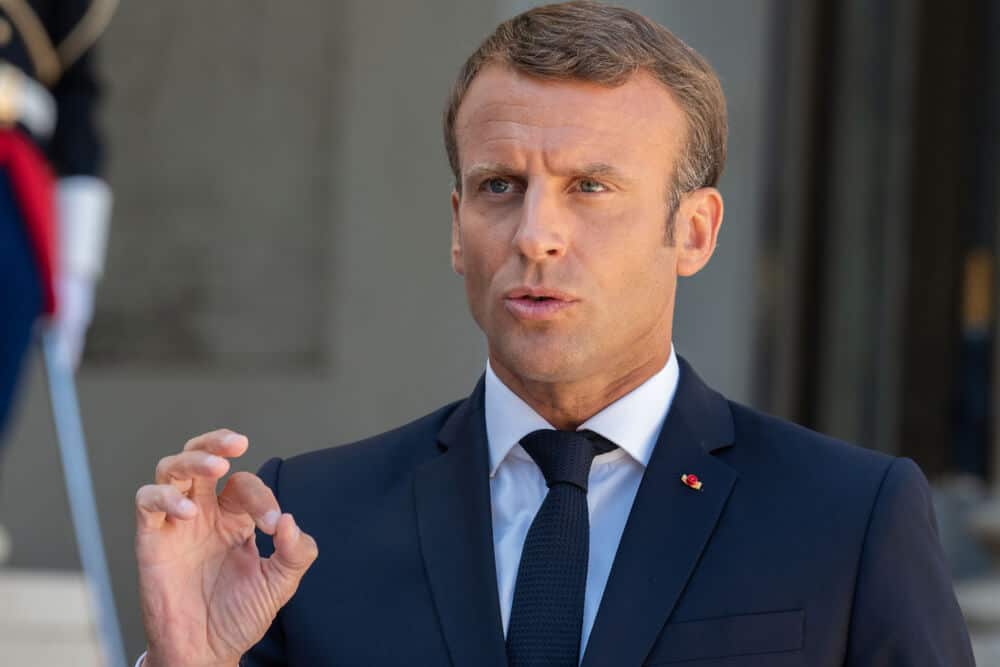 And French PM Macron said that two leaders of the US and Russia would meet soon next week; before that, Two foreign ministers will meet this week.
Saudi Energy minister speech
Saudi Energy minister Prince Abdulaziz Bin Salman said at the Energy conference meeting conducted in Riyadh on Sunday, OPEC+ and its allies must work together to maintain Oil price stability in the longer term.
And We have to maintain a proper structure building approach to maintain stability in Oil prices from all members participating in OPEC nations and OPEC+ Group members.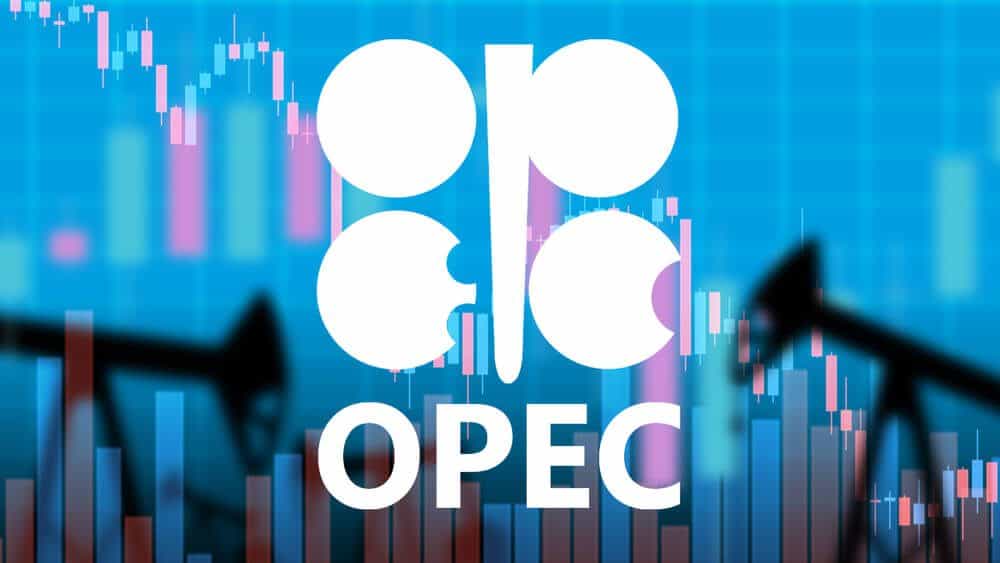 Without Goal settings, there will be an imperfection in our Oil prices.
And At the same event, Iraq oil minister Ihsan Abdul Jabbar said the Whole energy market would be benefitted if OPEC+ sustained a fair agreement deal has put in OPEC+ meeting conference. If not maintained, then Energy prices would be imbalanced.
---
Don't trade all the time, trade forex only at the confirmed trade setups.

Get more confirmed trade setups at Premium or Supreme plan here: https://www.forexgdp.com/buy/