EURUSD Analysis
Exactly After 3 months, On December 1, 2020, EURUSD has reached the resistance zone in the daily chart.
Breakout has happened at the major resistance zone with Buyers Pressure.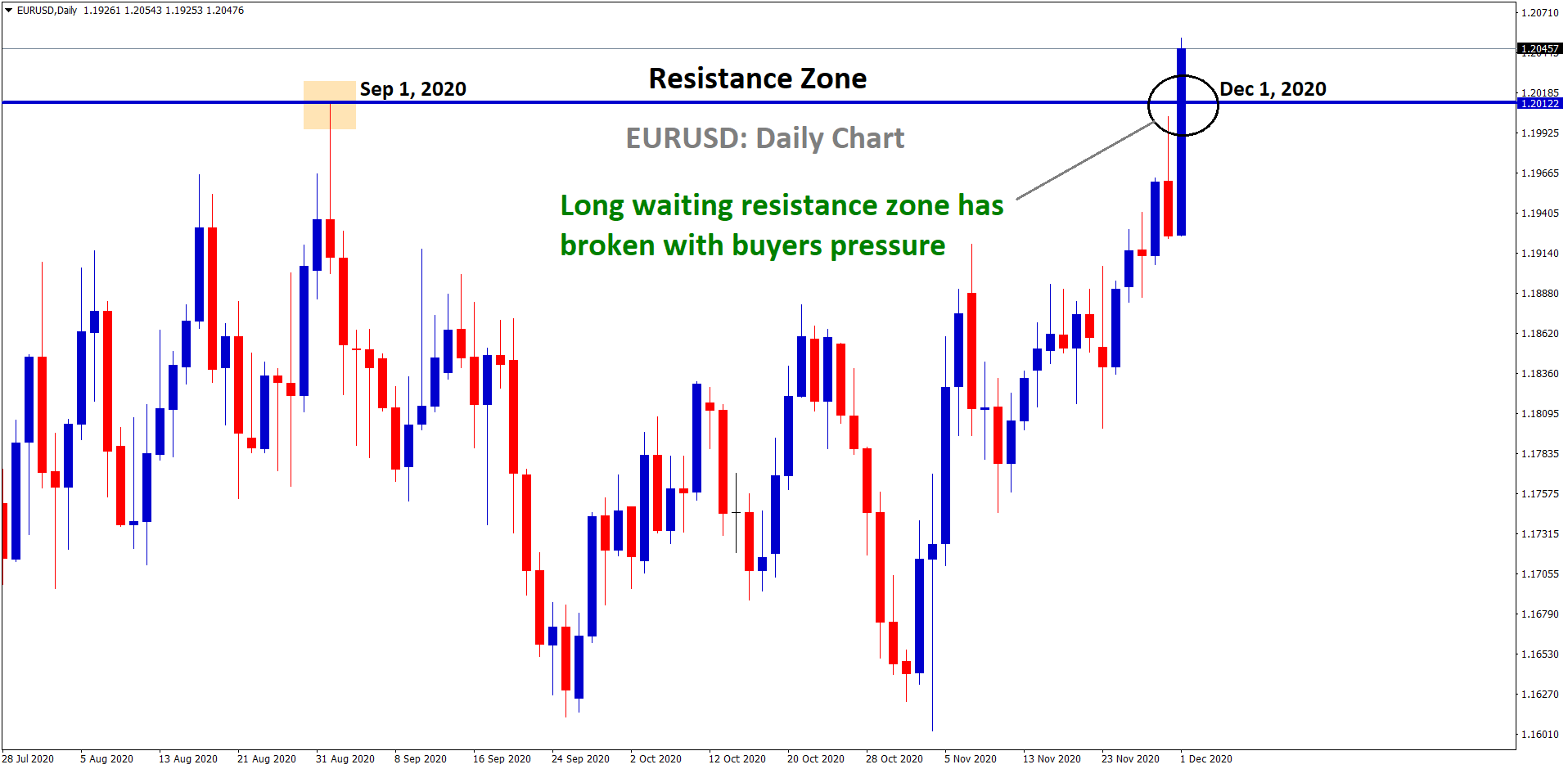 After the confirmation of breakout, EURUSD Buy signal is given.
EURUSD Buy signal has reached the final take profit target successfully without getting back to our entry price.
Get Each trading signal with Chart Analysis and Reason for buying or selling the trade which helps you to Trade with confidence on your trading account.
Want to boost your profits in trading? Get the best trading signals at an accurate time. Try premium or supreme signals now: forexgdp.com/forex-signals/