Reason for Selling AUD/USD :
AUD/USD tried to Breakout the bottom zone 0.7470 for 2 times , but it fails to Breakout that level.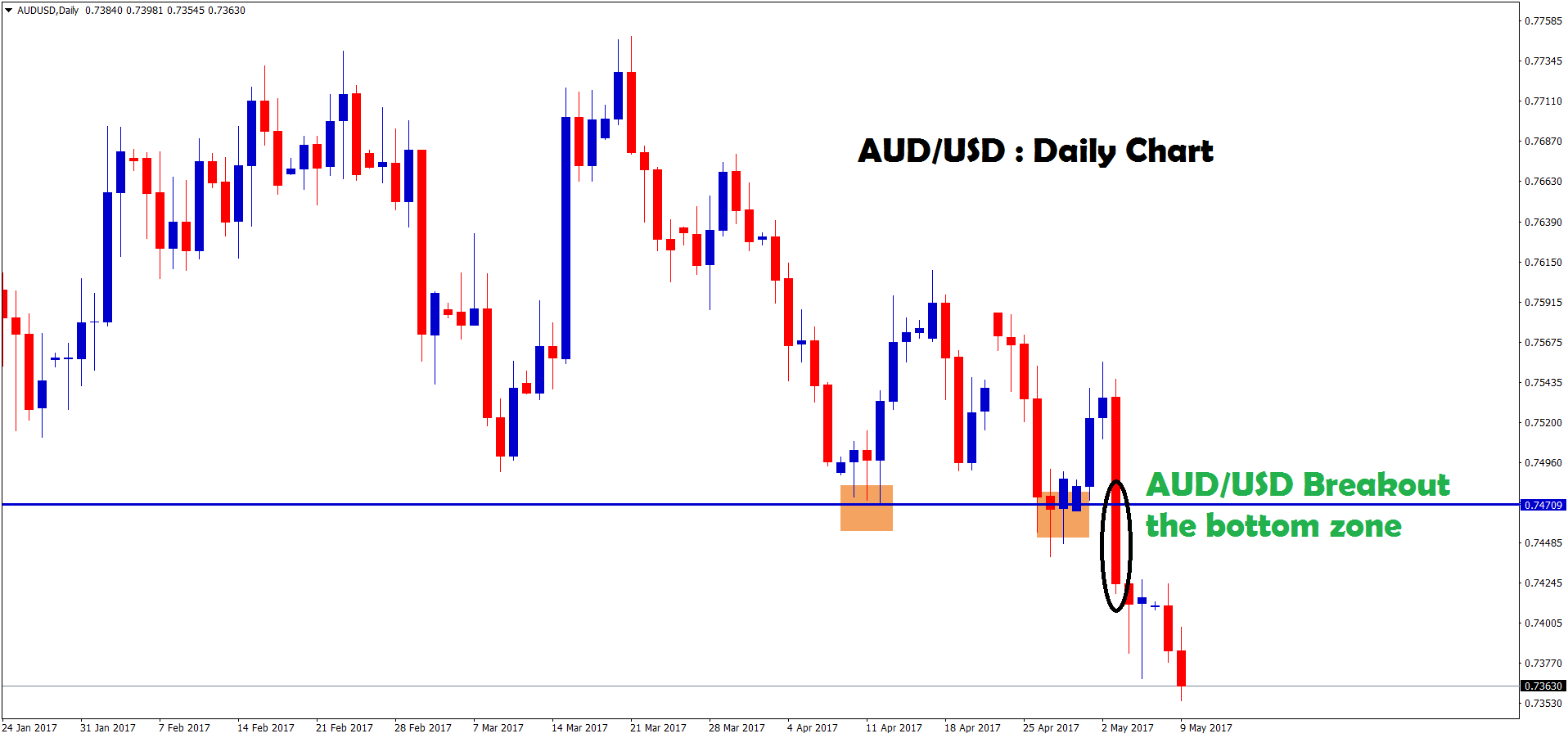 Finally, Market try to Breakout the bottom zone for 3rd time, and it happens with huge number of sellers, push down the market in 1 day.
As per our Technical Analysis, the Breakout seems to be valid.
This is the reason, AUD/USD reaches our Take Profit Target.
Save your time on Analyzing the market, Start to Learn, Trade Forex market in a technical ways with the help of Forex Experts team.
Don't Trade forex all the time, trade forex only at good opportunities available in the market.
Get more Good Opportunity Technical Trade Signals at "Premium" (or) "Supreme" Signal Plan. Join here : forexgdp.com/forex-signals
If you are interested to learn our forex strategies, please click here to contact now.
Thank you !
 Follow on Instagram
 Watch on Youtube
 Check our Blog
 Become a fan on Facebook