Reason for Buying EUR/AUD :
After EUR/USD breaking the top resistance zone 1.16, all the EUR pairs become more stronger.
EUR/AUD is moving in an down trend by forming Lower Highs and Lower Lows in 4 hour chart.
Our analyst team expect EUR/AUD will keep moving up more due to more Buyers pressure on EURO currency.
This is the reason for Buying EUR/AUD.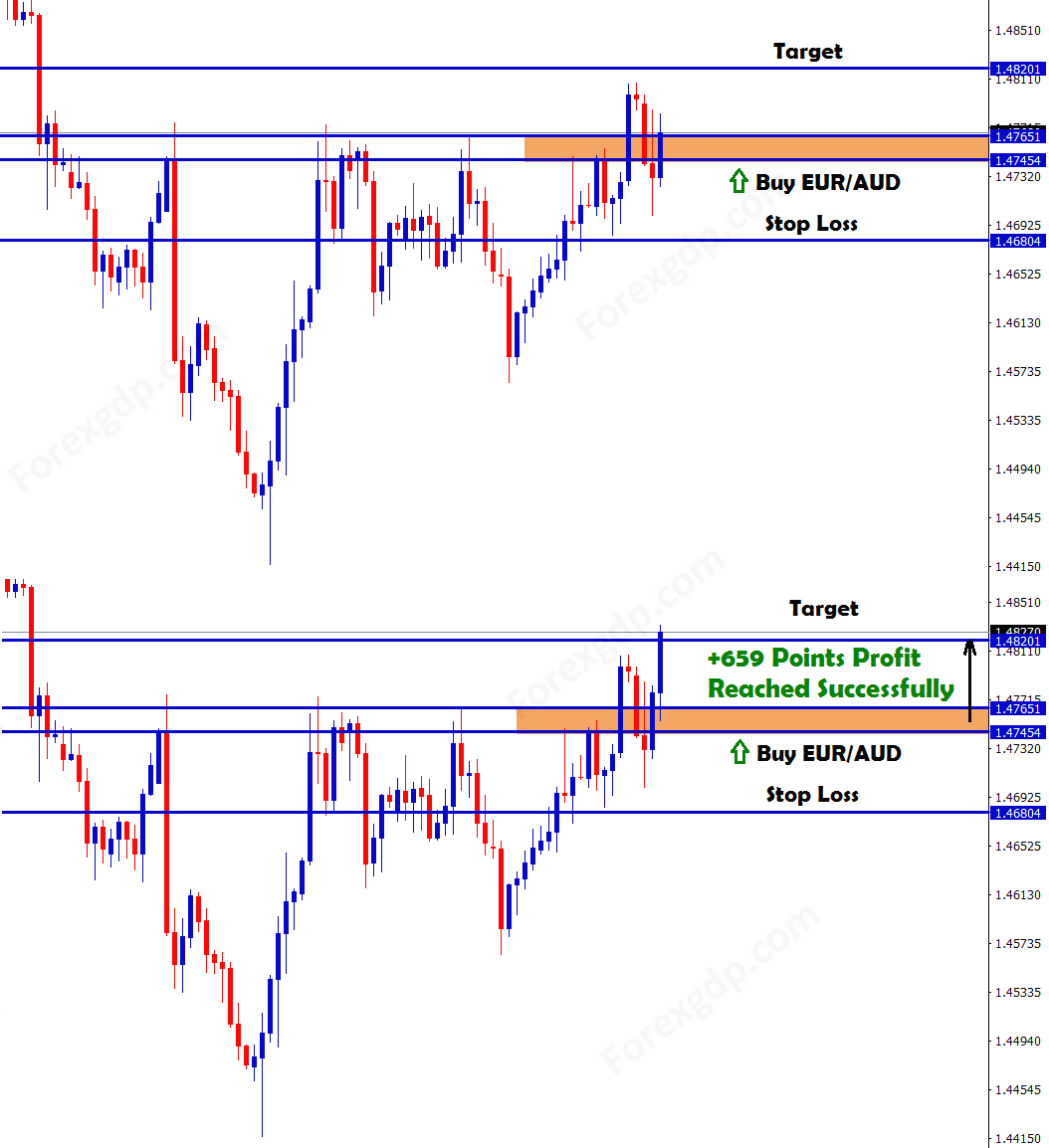 Finally EUR/AUD reaches our take profit target successfully.
Save your time on Analyzing the market, Start to Learn, Trade Forex market in a technical ways with the help of Forex Experts team.
Don't Trade forex market all the time, trade forex only at good opportunities available in the market.
Get more Good Opportunity Technical Trade Signals at "Premium" (or) "Supreme" Signal Plan. Join here : forexgdp.com/forex-signals/
If you are interested to learn our forex strategies, please click here to contact now.
Thank you !
 Follow on Instagram
 Watch on Youtube
 Check our Blog
 Become a fan on Facebook