Reason for Selling CAD/JPY :
Yesterday, the Japan GDP rate has been increased. This makes the JPY to become more stronger on all the JPY currency pairs.
After CAD/JPY reaching the price level 81.40, the market starts to bounce back from that level. it looked like the market try to recover the yesterday's fall.
However, there's no confirmation for upward movement. So, we expect a Breakout at the bottom level 81.40
We have given a Sell signal after the confirmation of breakout at the bottom level.
Finally market reached our Profit Target Successfully.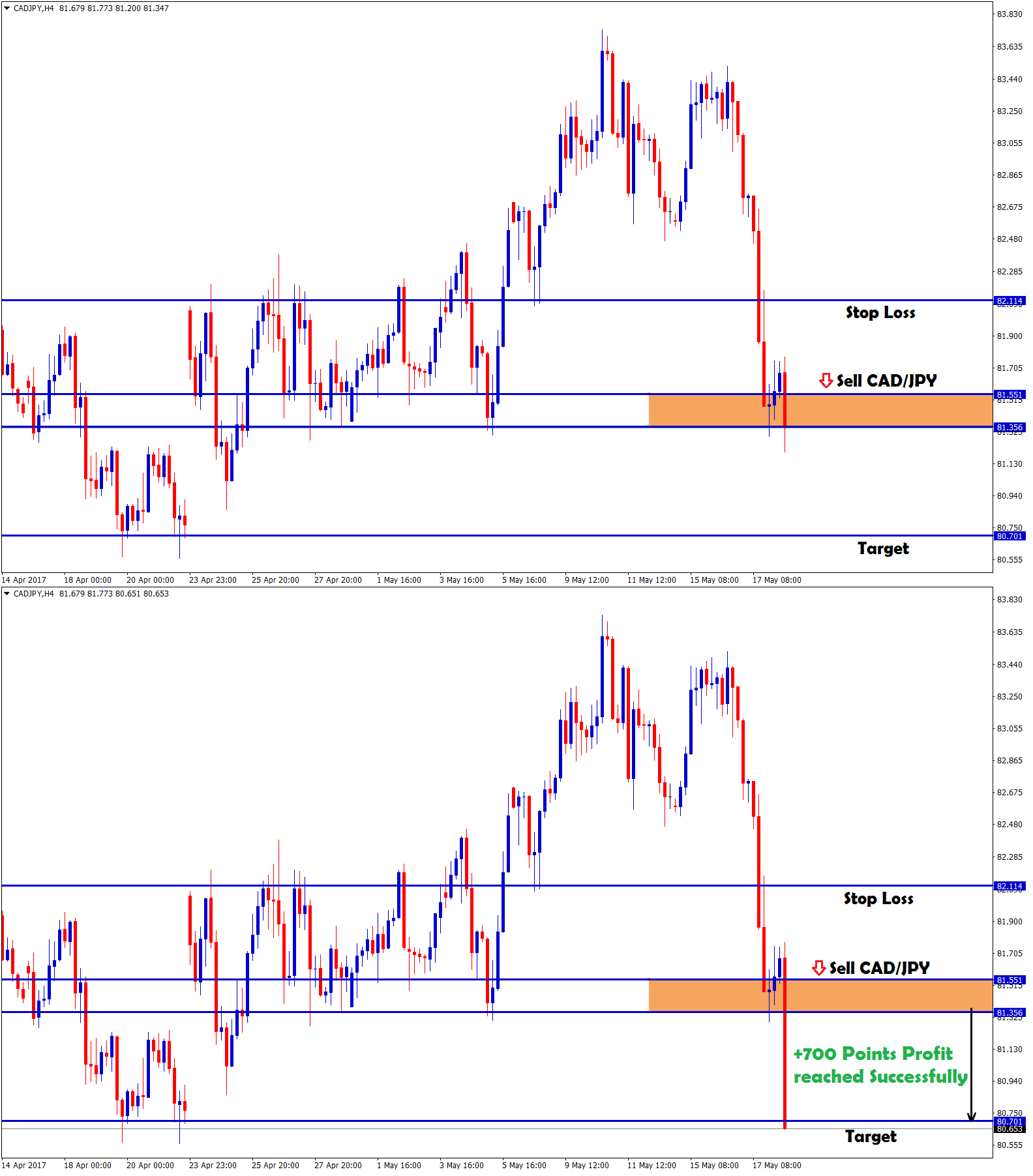 Save your time on Analyzing the market, Start to Learn, Trade Forex market in a technical ways with the help of Forex Experts team.
Don't Trade forex market all the time, trade forex only at good opportunities available in the market.
Get more Good Opportunity Technical Trade Signals at "Premium" (or) "Supreme" Signal Plan. Join here : forexgdp.com/forex-signals
If you are interested to learn our forex strategies, please click here to contact now.
Thank you !
 Follow on Instagram
 Watch on Youtube
 Check our Blog
 Become a fan on Facebook