EURUSD Signal for Buying in Up trend
EURUSD starts to climb up in 1 hour chart. it shows EURUSD Buy signal confirmation.
Higher highs, higher lows formed in 1 hour chart. As US economy is getting worse due to Coronavirus causes.
After the confirmation of reversal, EURUSD Buy signal is given.
If US economy gets hurt, USD value will get hurt all over the world. This is one of the main reason Gold price flying up higher and higher now.
On Sunday, Saudi Arabia and Russia Ended their oil price war by making the biggest oil production cuts in history, following pressure from US president Donald Trump to support the energy industry at this coronavirus pandemic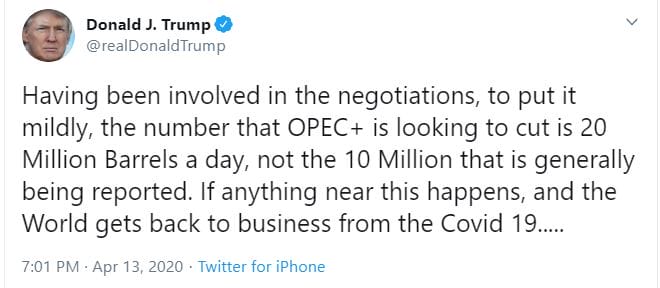 A big hope given to US oil and brent oil for moving up.  Thousands of jobs in Oil industry will be saved by this massive production cut as per Trump tweeted
USD got weak, finally EUR/USD achieved the take profit target successfully.
As per our signal rules, After market reaching target 1, we always recommend our users to close some trade position and then move the stop loss price to entry price for safe trading.
We always want you to trade forex safe with care.
Please Don't trade all the time, trade forex only at best trade setup.
It is better to do nothing, instead of taking wrong trades.
We are here to help you for taking the trades only at best trade setup.
If you like to receive forex signals at good trade setup, Try our forex signals free.
Thank you.