AUDUSD breakout Analysis
In the 4-hour chart, AUDUSD has moved in an Uptrend by forming higher highs, higher lows.
AUDUSD has broken the bottom level of the Uptrend line.
AUDUSD is moving in a downtrend for a long time in the weekly time frame chart.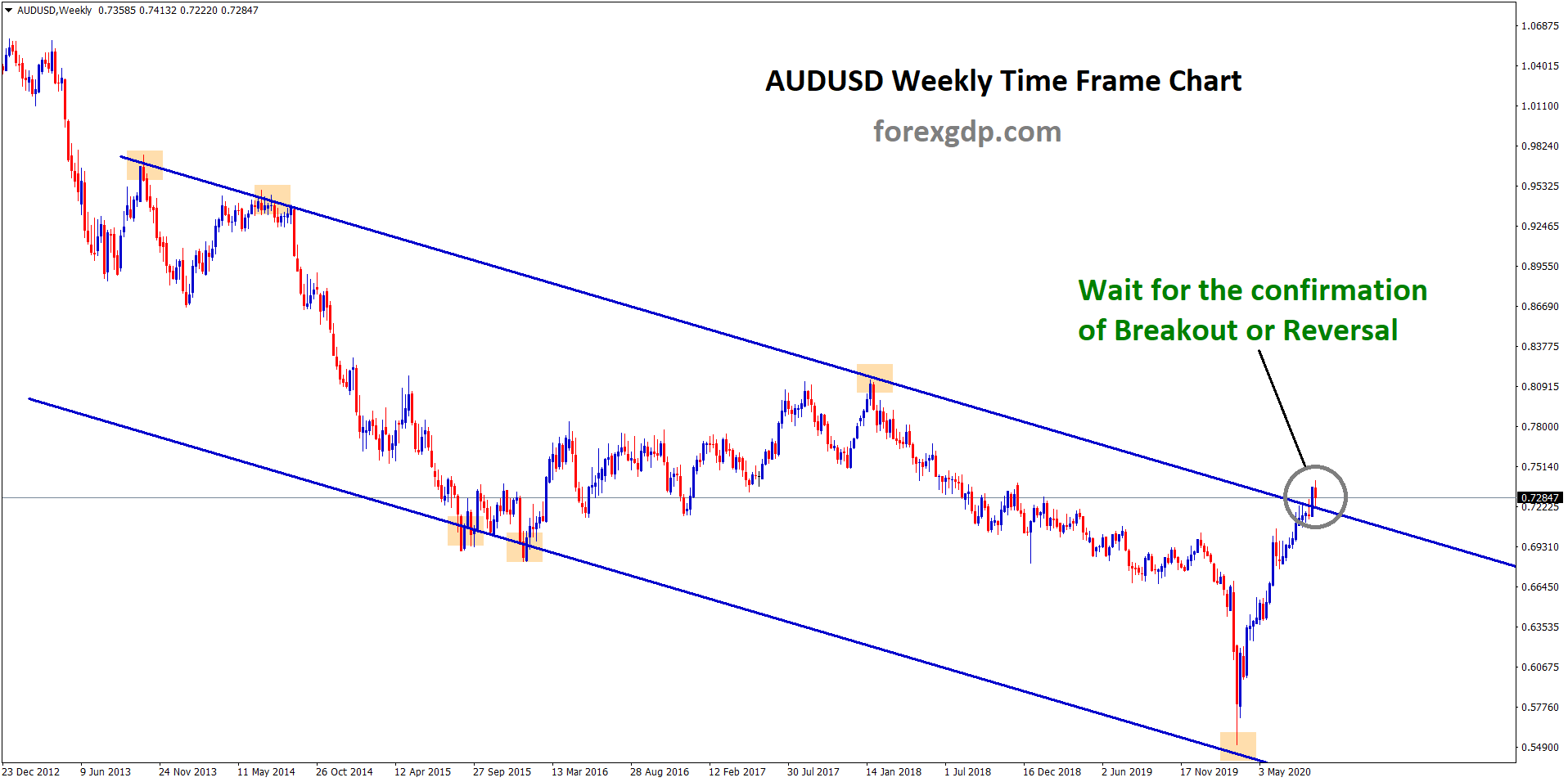 Now, AUDUSD price standing at the top zone of the downtrend line. however, breakout not yet confirmed.
But in 4-hour time frame, after the breakout of uptrend line, AUDUSD Sell signal is given.
AUDUSD made a ranging movement and bounced back by re-entering into the Uptrend line again. 
US Jobless claims result came in Negative, this further weakens the US Dollar.
This made the Sell Signal to reach the stop-loss price.
Get Each forex signal with Chart Analysis and Reason for buying or selling the trade which helps you to Trade with confidence on your account.
Don't trade all the time, trade only at Best Setup. Join Free now. Let result speaks on your trading account. Start to receive the forex signals now: forexgdp.com/forex-signals/