EURUSD Analysis:
EURUSD is rebounding from the horizontal support area in the 4-hour timeframe chart.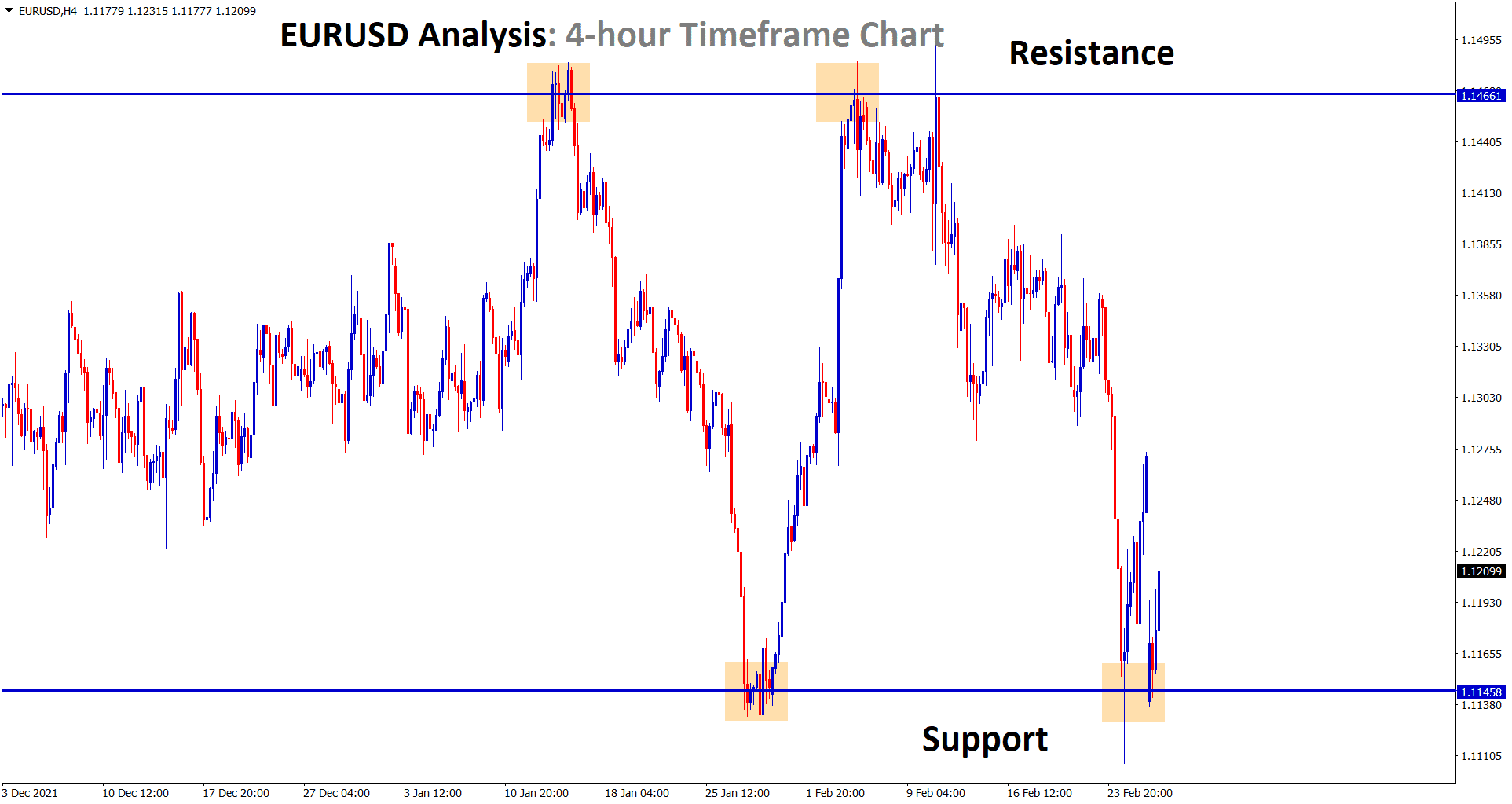 After the confirmation of upward movement, EURUSD buy signal given. EURUSD went up, but didn't reach the take profit.
Due to the continuation of Russia-Ukraine war, EURUSD has fallen back again to the support for the third time and reached the SL price. Russia is hitting the ukraine harder now. During this war time, Gold price and oil prices will raise again.
---
EURO: Danske Bank Forecast of EURO is 1.0800 in 12 Horizon months
According to Danske Bank forecast for EURUSD is 1.08 in the 12 Horizon months of 2022 from 1.1200 from the Latest price.
The Ukraine Crisis does not impact the Euro side, but sanctions against Russia may be revenge in terms of Gas Supplies to Germany is expected.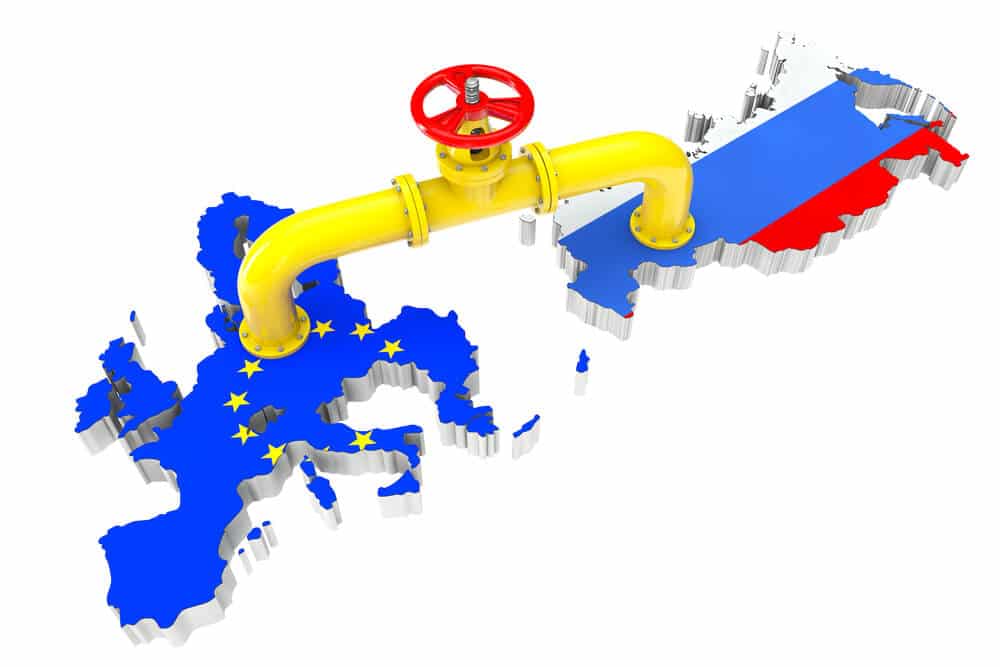 And Danske Bank said ECB may not do rate hikes until December month, But FED is eager to do rate hikes in every meeting with Selling Bonds at a higher rate.
10 year and 5-year bonds are rising higher as the Interest rate is set to rise in every meeting are possible.
US Dollar: Russian Troops march towards Kyiv City to Block routes
Russia and Ukraine peace talks first round completed and next round set to talk today, Russian Troops are marching towards Kyiv to block the significant routes to Ukraine capital city.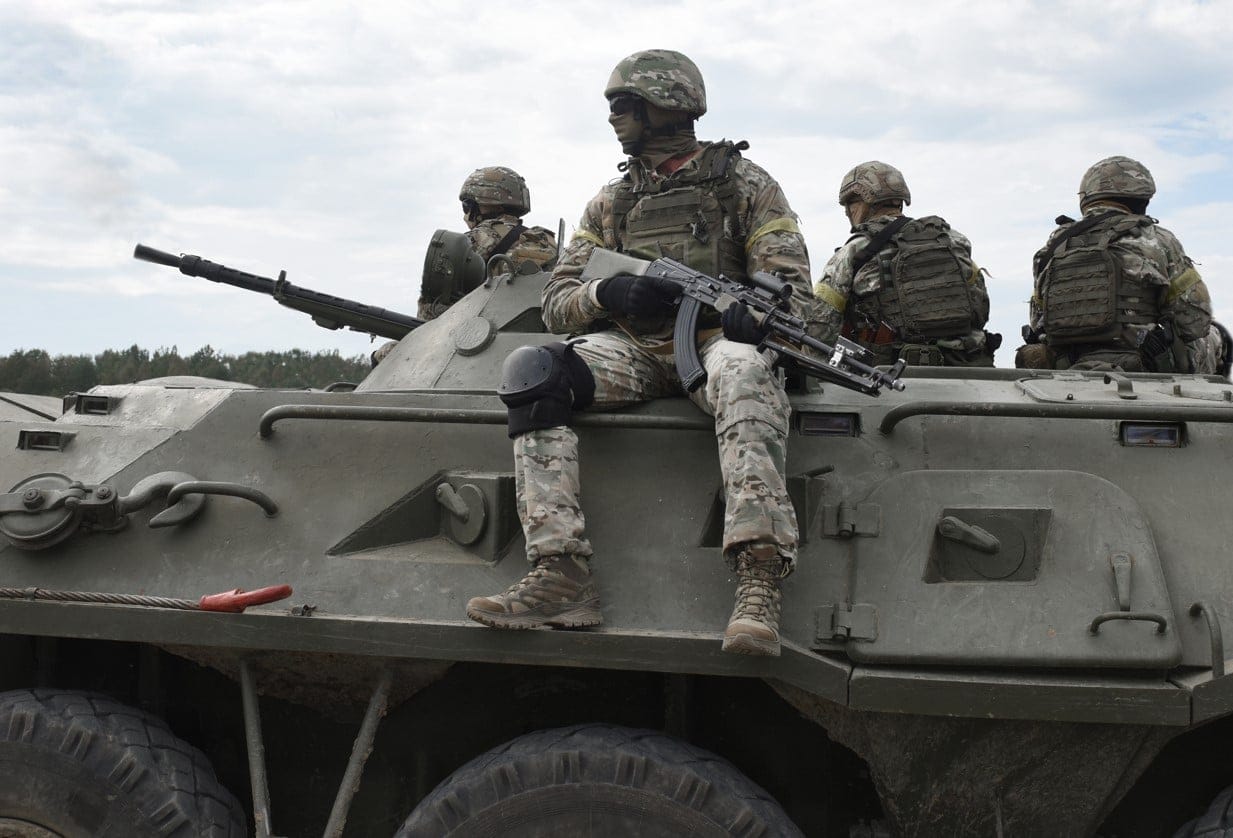 And the US Said Russia had a Double Down on Violence when Russian Troops struggled against Ukraine Troops.
And this week, Germany inflation data and US ISM manufacturing PMI, Non-Farm Payrolls set to release.
Rounds of Talks Between Russia and Ukraine going on
US Dollar index went for minor correction after Russia and Ukraine talk on War stoppage at Belarus for First round of Talks.
Next Round of Talks going to Happen in Poland for Final decision whether war is going to stop or continue with current actions.
And US ISM manufacturing PMI scheduled this week and Domestic data for the US Performed Well in Last month.
This week NFP and ADP data are scheduled, and more upbeat numbers are expected from Analysts.
And Due to War fears US Dollar index went higher as investors parked their funds in Safe Haven Assets.
---
Don't trade all the time, trade forex only at the confirmed trade setups.

Get more confirmed trade setups at Premium or Supreme plan here: https://www.forexgdp.com/buy/