EURUSD Re-testing Symmetrical Triangle breakout level
EURUSD broken the long waiting symmetrical Triangle recently on previous week.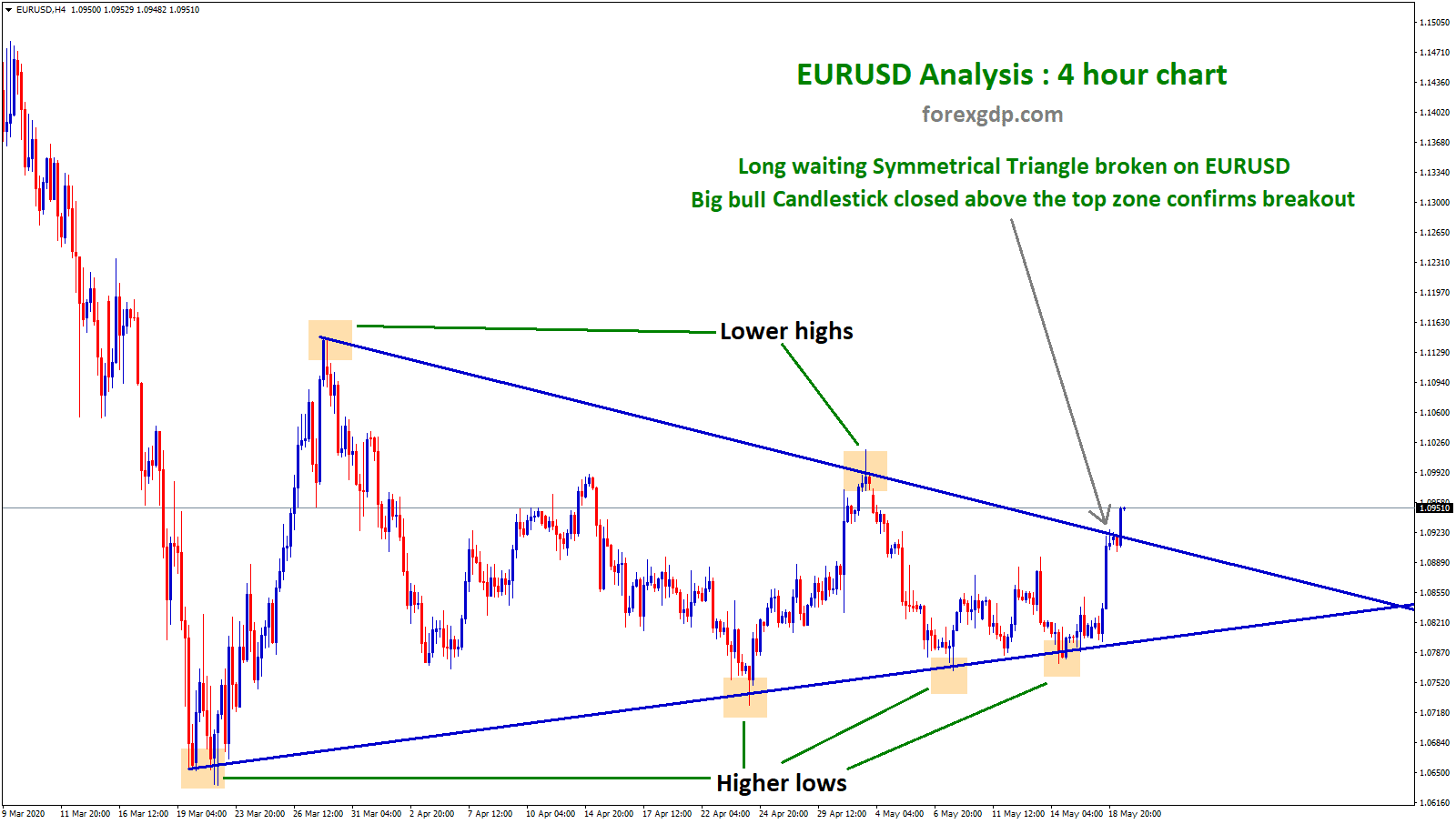 After breakout, EURUSD went up +600 points and then retested the breakout level of Symmetrical Triangle.
While market standing at the Re-testing area, We have updated on the site about EURUSD retesting the triangle breakout. check here
After retest complete, EURUSD went up more with the sharp movements as per our breakout strategy.
US continuing claims dropped first time since coronavirus issue, the numbers of claims come better than expected would support US DOLLAR, other safe haven commodities and EURO.


Unemployment applications dropped to 21 Million worst figures after coronavirus issue, FED committed to support whatever stimulus required.


US Dollar gets weak by durable goods order data plunged to 17.2 better than expected 19% by analysts, orders decreased to 16.2%.


Check live Free forex signals now.
To increase your trading profits, read this below topics:
How to trade profitably using Chart Patterns?
Low risk, High reward trading strategies
How to get rich trading forex market?
Most predictable Currency Markets
If you want to learn more successful trading techniques with free mentorship support, you can purchase the forex trading video course.
Thank you.