Gold XAUUSD High Low Analysis
Gold reach the new high today after 1 month.
Gold made a fast recovery from the last fall happened on March 9,2020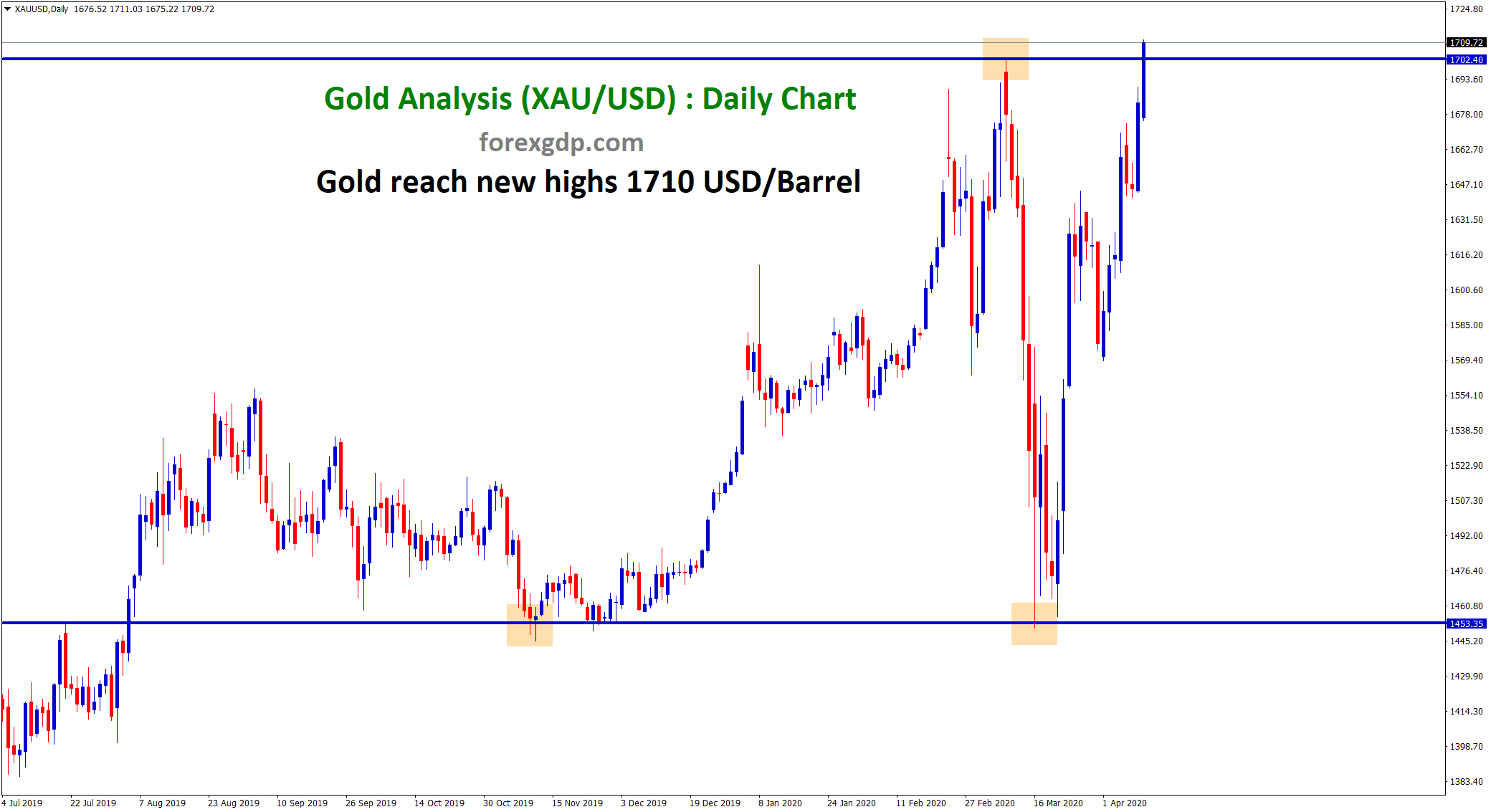 Now, it has reached the top most price level due to the continuation of Coronavirus pandemic.
This shows that Gold is still considered as Safe haven asset by worldwide investors.
On Sunday, Saudi Arabia and Russia Ended their oil price war by making the biggest oil production cuts in history, following pressure from US president Donald Trump to support the energy industry at this coronavirus pandemic.
However, Gold still have chances to move up until 1900 if the world financial situation continues to remain negative due to coronavirus lockdown.
We always want you to trade forex safe with care.
Please Don't trade all the time, trade forex only at best trade setup.
It is better to do nothing, instead of taking wrong trades.
We are here to help you for taking the trades only at best trade setup.
If you like to receive forex signals at good trade setup, Try our forex signals free.
If you want more forex signals try our Premium or Supreme forex signals plan.
Thank you.