GOLD Analysis :
Gold is moving between the ranges for long time in H4 Chart.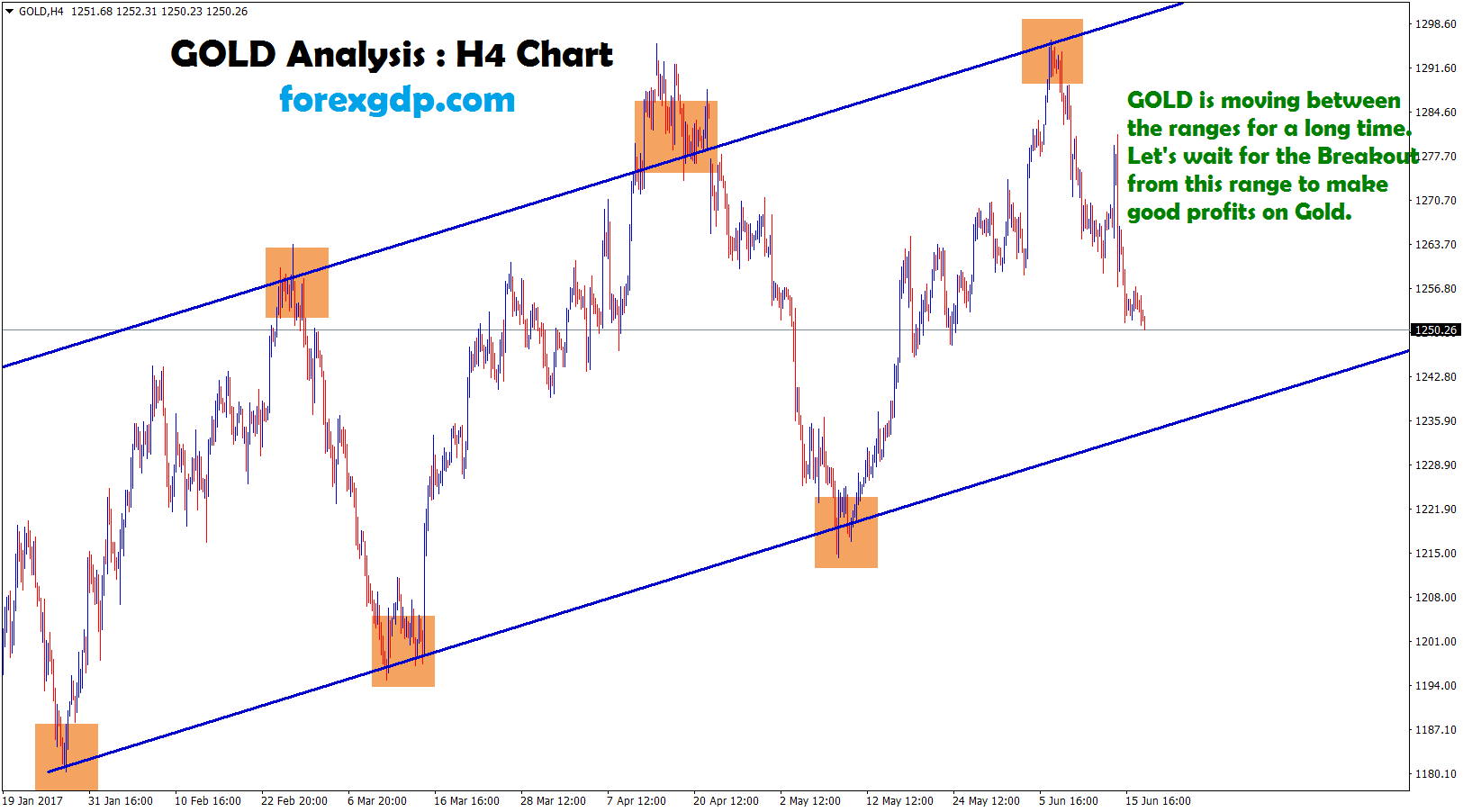 The increase in Fed Interest rate from 1.00 to 1.25% makes the GOLD to move down more.
Let's wait for the Breakout from this range to make good profits on Gold.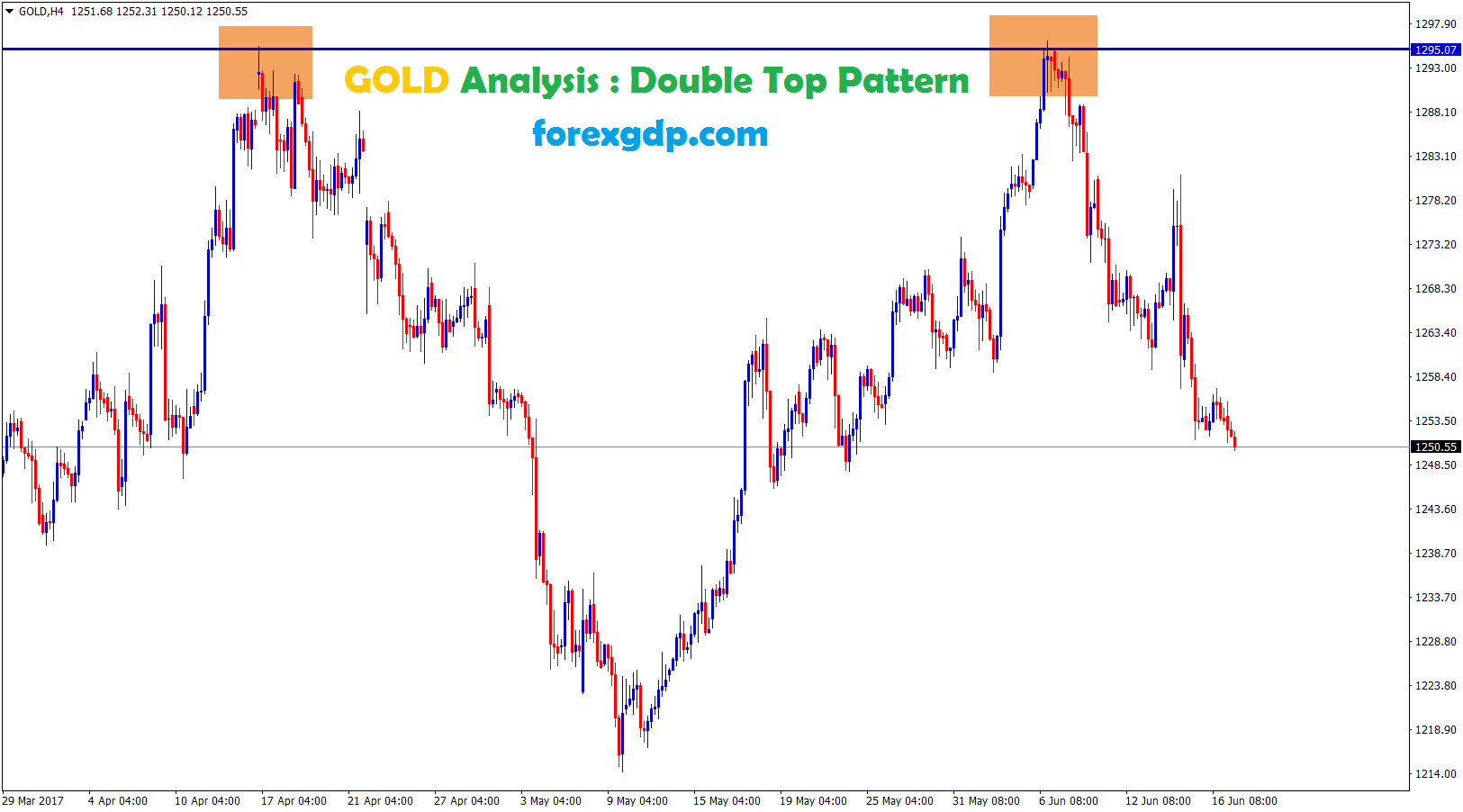 In other hand, Gold trying to form a Double top pattern.
We should wait for the confirmation of Breakout at the bottom level 1220 to catch big movements on Gold.
Please Don't Trade forex market all the time, trade forex only at good opportunities available in the market.
We always want you to trade forex market safe with care.
Please Don't trade all the time, trade forex only at best trade setup.
It is better to do nothing, instead of taking wrong trades.
We are here to help you for taking the trades only at best trade setup.
If you like to receive more analysis at accurate time, subscribe to premium or supreme signal plan here : forexgdp.com/forex-signals/
If you want to learn forex trading using best trading strategies, you can purchase our forex trading video course here.
Thank you.