OIL ROSE TO $82 DESPITE ALL ODDS AND THE FAST SPREAD OF THE OMICRON VARIANT. Crude Oil is moving in an Expanding channel pattern in the daily timeframe chart.
 WHERE IS OIL TODAY
Commodity traders have been experiencing low market rates for oil in the past week. There was no significant drops or hikes in oil and it has been acting pretty steady with no desire to reach any support or resistance levels. Brent crude oil was the only one making impacts especially the past year. It rose 50% in 2021 and has no intention of slowing down any time soon this year either. Analysts predict that a rise in oil demand for 2022 will be met with open arms by brent crude which is consistently increasing by the day to meet this large demand.
Crude oil is moving in an Ascending channel and the market has reached the higher high area of the channel in the 4-hour timeframe chart.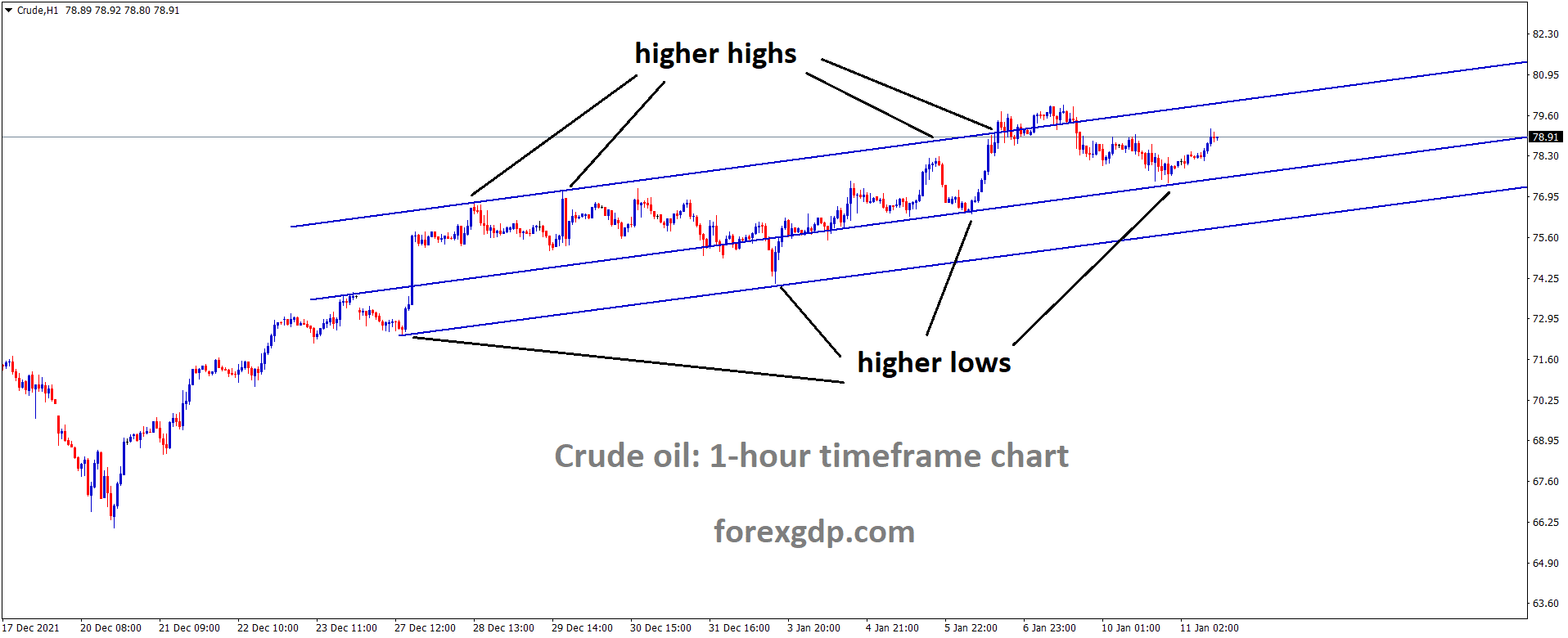 In the 1-hour timeframe chart, Crudeoil is moving in an Ascending channel and the market has rebounded from the higher low area of the channel.
This past week, we've witnessed the dollar index experiencing massive record highs in anticipation of the interest rate hikes by the Feds. Investors are eagerly waiting on more hints to reveal that the Feds are going to increase the interest rates earlier than expected. This comes as no surprise considering we are now facing a problematic inflation level which needs to be controlled as soon as possible. For the past day or so however, the dollar index has been dropping back to its original market rates before being volatile. This comes after finding out that the unemployment rate has significantly declined.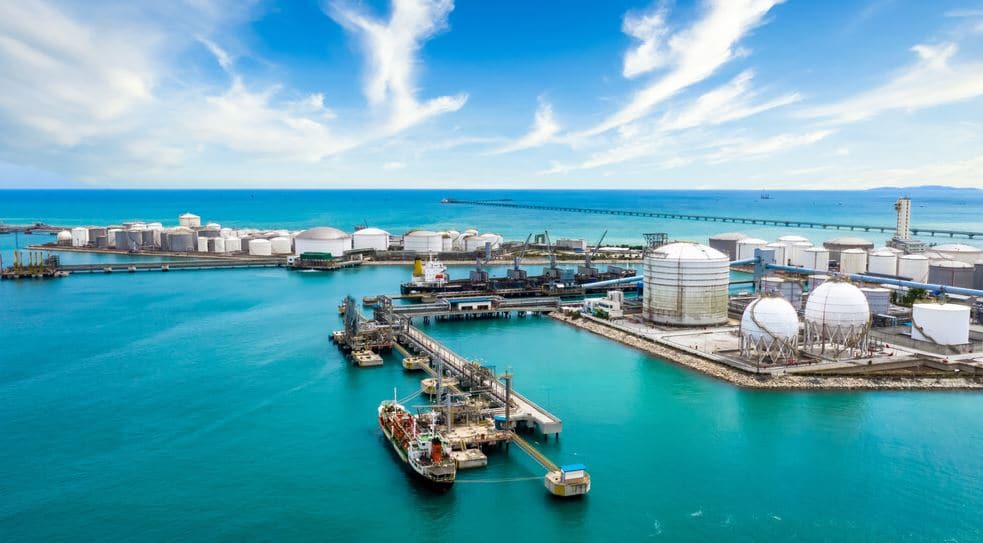 Due to this reason, oil, among other commodities and currency pairs, has found some wiggle room to stand back up and gain some ground against the dollar. The dollar being weak has immensely supported oil to become cheaper to consumers. The Libyan oilfields, which will be discussed below, are finally open to supply oil to meet the huge demands this year. Analysts are waiting for some more data which are said to give hints to the US oil inventory levels. They are predicting that the reports will show that the US crude stockpiles will show a decline by about 2 million oil barrels.
OMICRON SPREAD
Brokerage OANDA analyst, Jeffrey Halley, has said in his prepared remarks that he believes Omicron spread has yet to show the world its deadly affect. This new variant of the COVID-19 virus was found to be even more deadly than the previous variants and is much more contagious as well. Although lockdowns haven't been imposed yet, it is predicted to happen very soon seeing how fast Omicron has taken over the world. The delta variant was extremely deadly and caused businesses to shut down during lockdown. The Omicron variant is expected to cause a much bigger and worse impact which no one would have imagined.
LIBYAN OILFIELDS
Libyan oilfields have recently reopened in order to meet the growing oil demand across the globe. Due to this increase in oil production, the market rates for the oil has also therefore increased. The National Oil Corporation had said in a statement that they would be suspending the import of oil as they no longer need it due to an increase in internal production. Since the increase in oil production just occurred recently, it's going to take a while for it to actually come to markets for consumers to purchase.