NZD/USD Analysis :
NZD/USD fails to break the top level for 3 times in H4 chart.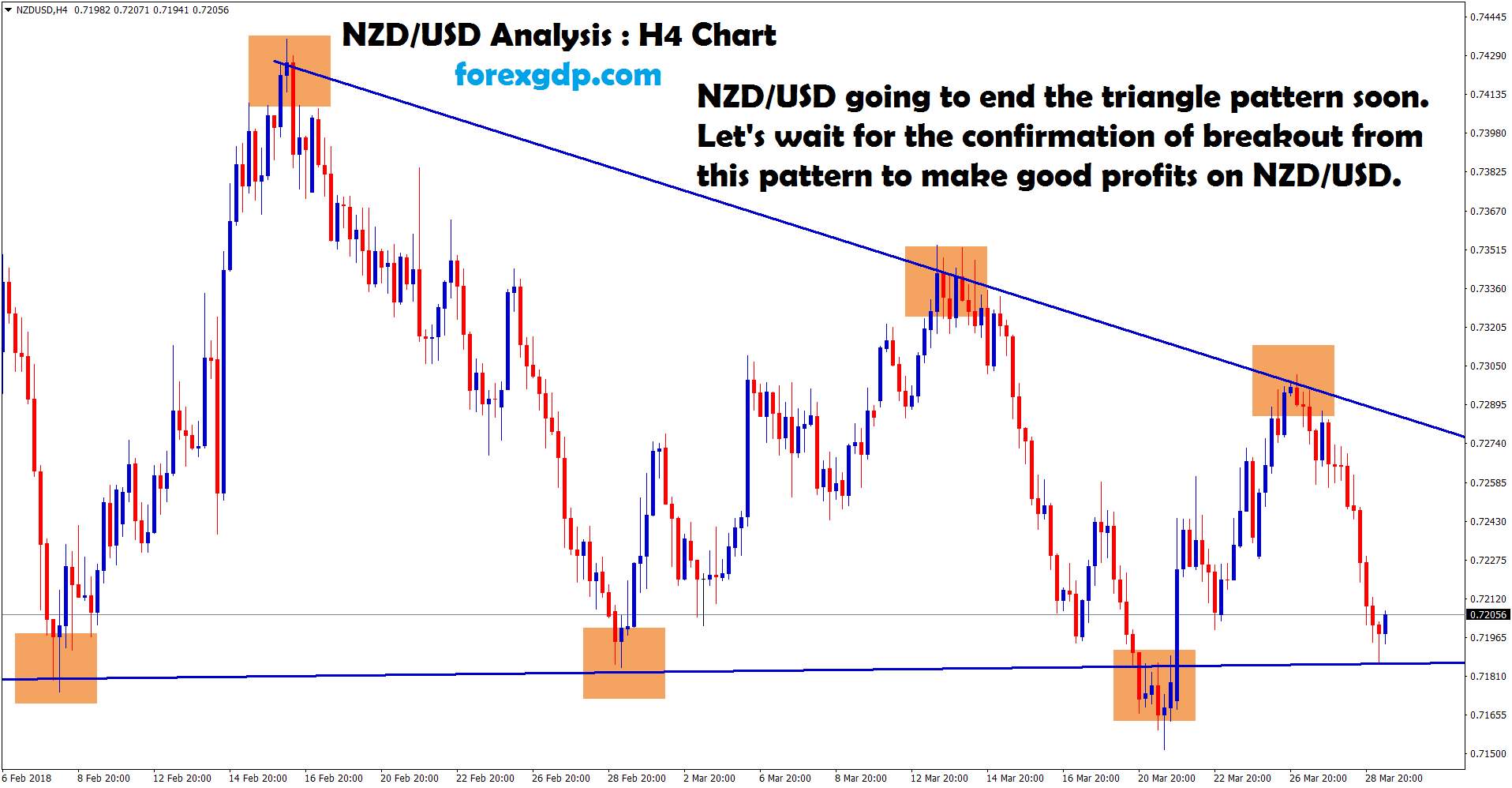 Market is going to end the triangle pattern soon, Let's wait for the confirmation of breakout from this pattern to make good profits on NZD/USD.
Start to learn, trade forex market in Technical ways with the help of Forex Experts Team.
Don't Trade forex market all the time, trade forex only at good opportunities available in the market with the help of forexgdp team.
We strongly believe, Quality of trade signal is more important than Quantity of trade signal.
Don't trade all the time, trade only at Best Setup. Join Free now. Let result speaks on your trading account. Start to receive the forex signals now: forexgdp.com/forex-signals/