NZD/USD Analysis :
The New Zealand dollar was moving down more among major currencies, following news that its Labour Party has secured a coalition to lead the government after no single party managed to win enough votes for an outright majority in last month's election.
The vote on Sept. 23 dethroned the center-right National Party, thanks to a resurgence in the popularity of Labour, as well as the populist, anti-immigration New Zealand First party on the ballots, which assumed to role of a kingmaker, as expected previously.
Along with NZ First, Labour—led by 37 year-old Jacinda Ardern will be youngest Newzealand prime minister—is also expected to join forces with the Green Party.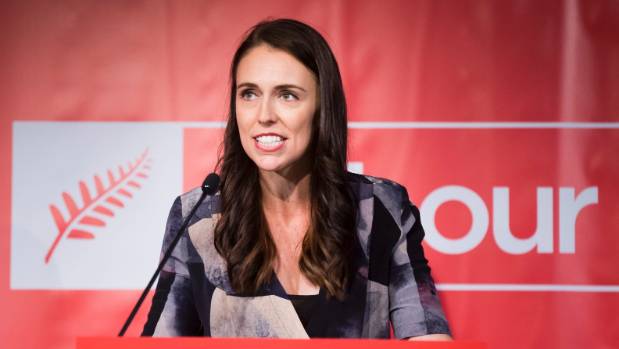 In terms of the New Zealand central bank, Labour "favors adding full unemployment to the RBNZ's current inflation targeting mandate," and change decision making committees to include external members, similar to the Bank of England's system, according to Foley's note.
Australia is a major trade partner for New Zealand, and its biggest foreign investor. The pair are also connected through the Closer Economic Relations (CER) agreement, not to mention the rattled Trans-Pacific Partnership (TPP), which U.S. President Donald Trump withdrew from after he took office at the beginning of this year.
The Huge number of Sellers Pressure in NZD/USD makes the market to continue it's downtrend and it reaches the 5 Month Low.
Now, market reaches the support level, Let's wait for the confirmation of Breakout (or) Reversal to make good profits on NZD/USD.
Save your Time, Money, Energy on Analyzing the market.
Start to Learn, Trade Forex market in Technical ways with the help of Forex Experts team.
Don't Trade forex market all the time, trade forex only at good opportunities available in the market.
We always want you to trade forex market safe with care.
Please Don't trade all the time, trade forex only at best trade setup.
It is better to do nothing, instead of taking wrong trades.
We are here to help you for taking the trades only at best trade setup.
If you like to receive more analysis at accurate time, subscribe to premium or supreme signal plan here : forexgdp.com/forex-signals/
If you want to learn forex trading using best trading strategies, you can purchase our forex trading video course here.
Thank you.