USDCHF Technical Analysis for Buying
USDCHF has moved in an Uptrend by forming higher high, higher low in 1-hour time frame chart.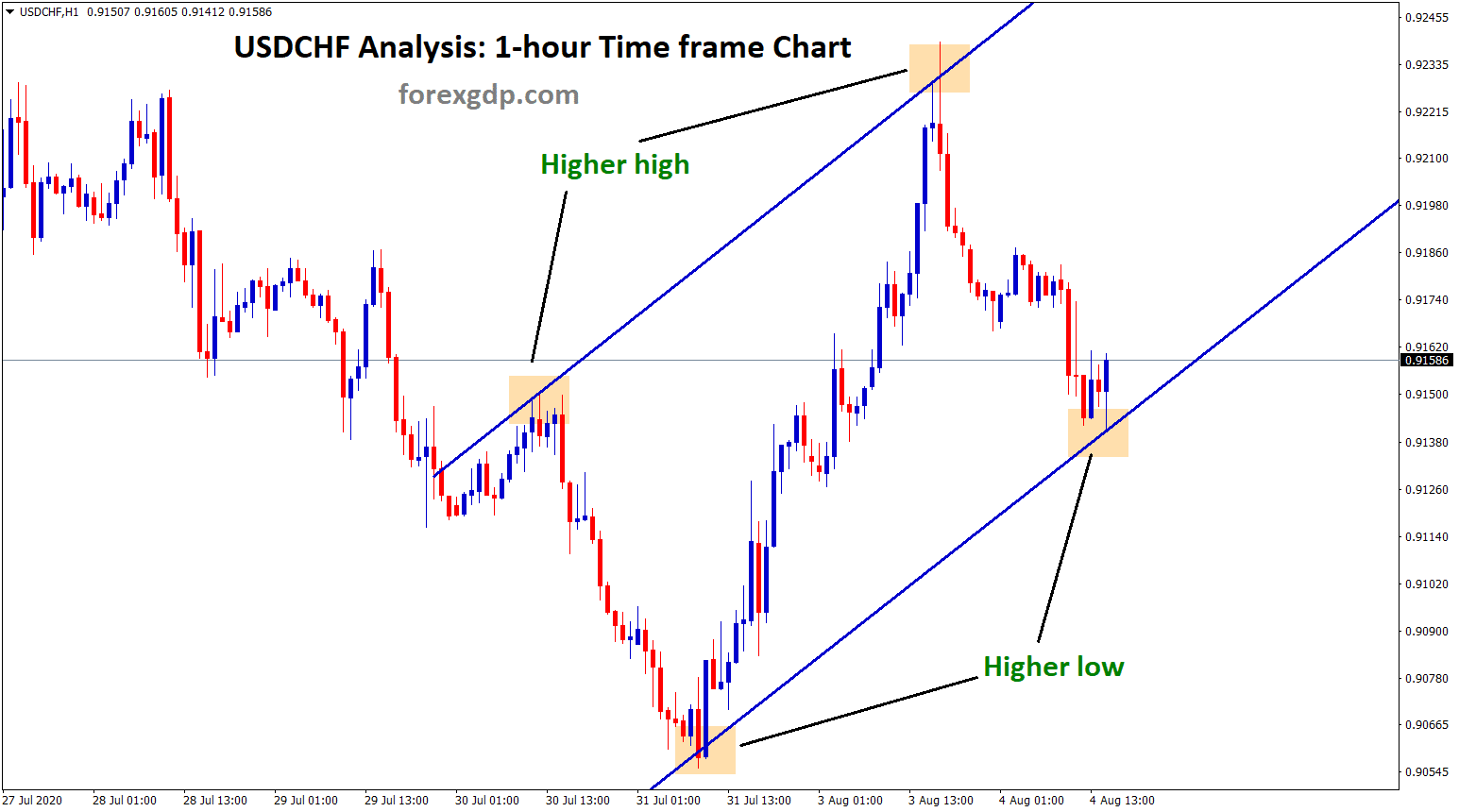 USDCHF starts to raise from a higher low of an Uptrend line.
Last week, USDCHF starts to bounce back for a retracement. check our last week analysis here.
In March 2020 the US dollar declined over 10 % and it is continuing till last week. It's not good for the US economy, Since from 1940s US has never seen such a deeper recession for a long time. This Covid-19 hits the US economy harder.
After the worst decline in July month, USD takes some breath now.
From this Week, profit booking takes place among the big investors.
After the confirmation of Upward movement, USDCHF Buy signal is given.
But still, the USD fall continues as the US market is not enough to make retracement on this week.
Gold Breaking the historical highs, again and again, this shows that "USD" is getting weaker among worldwide investors.
USDCHF fall down continuously without retracement and it reached our Stop loss price.
Please Don't trade all the time, trade forex only at best trade setup.
It is better to do nothing, instead of taking wrong trades.
We are here to help you for taking the trades only at best trade setup.
Start to receive the forex signals now: forexgdp.com/forex-signals/