In Weekly Time-frame Chart, Since from the year 2008, EURUSD is moving in a downtrend by forming Lower highs, lower lows.
5th-time EURUSD reached the top zone of the Downtrend line. 
Let's wait for the confirmation of Breakout at this top zone to catch the big move for entering into EURUSD Long term trade.
EURUSD Long-term Historical Analysis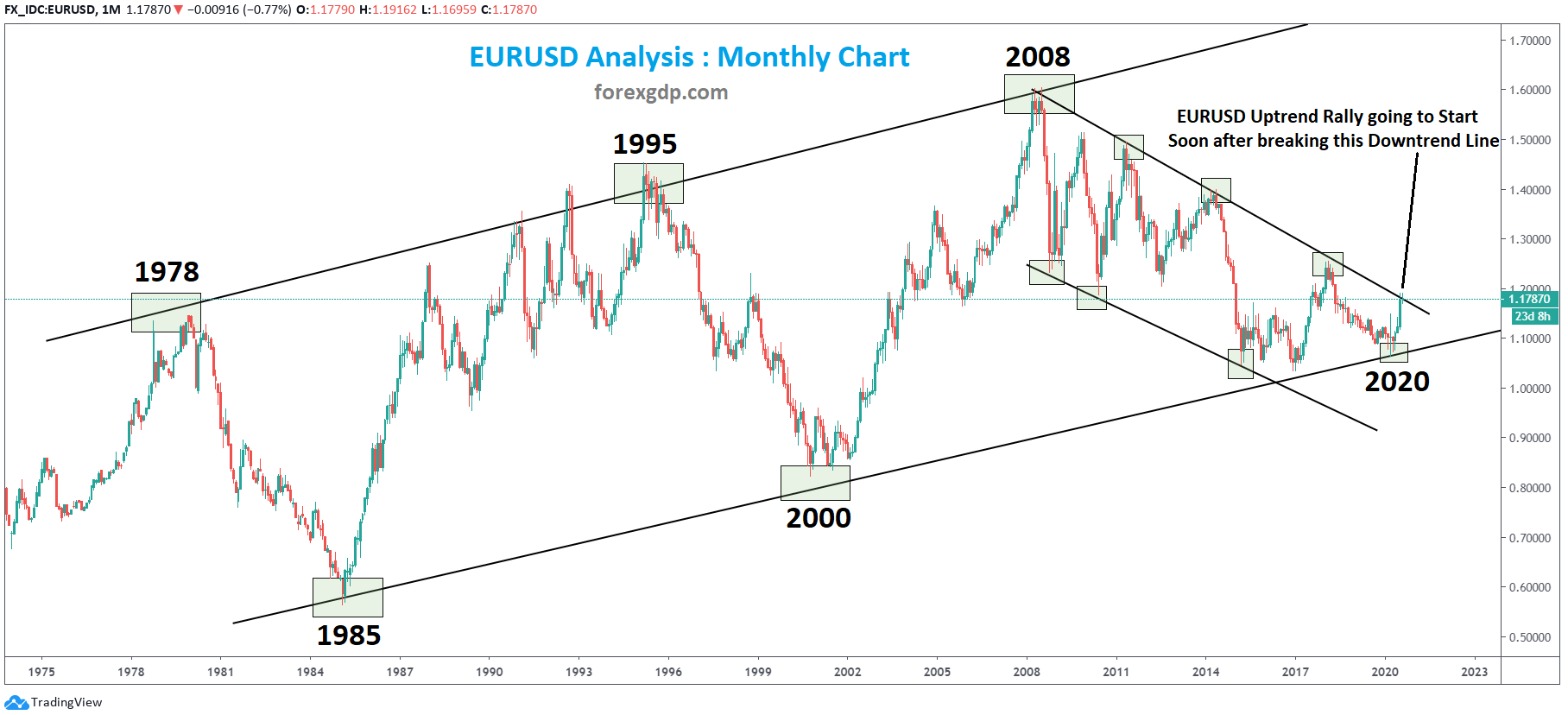 In the Monthly Time-frame chart, EURUSD is moving in an Ascending Channel since from the year 1978 to till now in 2020.
Since from the bottom price level, We recommend this EURUSD setup to our users. check here.
EURUSD Uptrend Rally going to start soon after breaking this downtrend line. Let's wait for the confirmation of a breakout.
Get Each forex signal with Chart Analysis and Technical reasons for buying or selling the trade order. we always want you to understand the reason behind every signal. This helps you to trade with confidence on your account. 
Please Don't trade all the time, trade forex only at best trade setup.
It is better to do nothing, instead of taking wrong trades.
We are here to help you for taking the trades only at best trade setup.
Start to receive the forex signals now: forexgdp.com/forex-signals/