Choosing a forex broker is an important decision to make in this industry. However, you might end up with a forex broker that is a complete scam. This is why it is important to know the signs before it is too late. Here is how to tell your forex broker might be a scam:
Profit Promises
Any strategy that involves generating money in forex comes with an element of risk. However, there are certain shady forex brokers that will try to convince you that if you utilize their trading platform, you would be able to make guaranteed profits with their brokerage.
If you are lured to a forex broker because their platform offers huge claims of making money through forex, then there is a strong probability that this platform is trying to pull you in solely to create profits off of traders who are not aware of what they are getting themselves into.
It's likely that this broker is a phony enterprise that isn't licensed and isn't governed by the laws that are enforced by the authorities in the area where they operate. Even if the broker does provide a virtual platform that facilitates forex trading, the broker may nevertheless charge traders unreasonable fees in order to siphon off some of the traders' earnings.
No Risk Disclaimers
Trading foreign currency has an inherent level of risk, which should not only be recognized by you but also by your forex broker. Reputable brokers will make it clear to inexperienced traders that the platform they are using presents the possibility that they will incur losses rather than see gains in the financial value of their investments.
Respectable forex brokers have nothing to lose by ensuring that their online clients are aware of the dangers associated with the activities they engage in. No matter how successful you are as a forex trader, the most essential thing is that you be aware of the potential risks associated with any kind of trading activity.
Forex scam brokers do not want you to be aware of the potential dangers associated with their services. They have one goal in mind, and that is to increase the volume of business transactions as much as they possibly can so that they may increase their profits.
Excessive Fees
Every brokerage company has its own charge schedule. However, forex broker scam operations will be more aggressive with these costs. They will attempt to drain traders of more money through hidden fees and other dishonest techniques.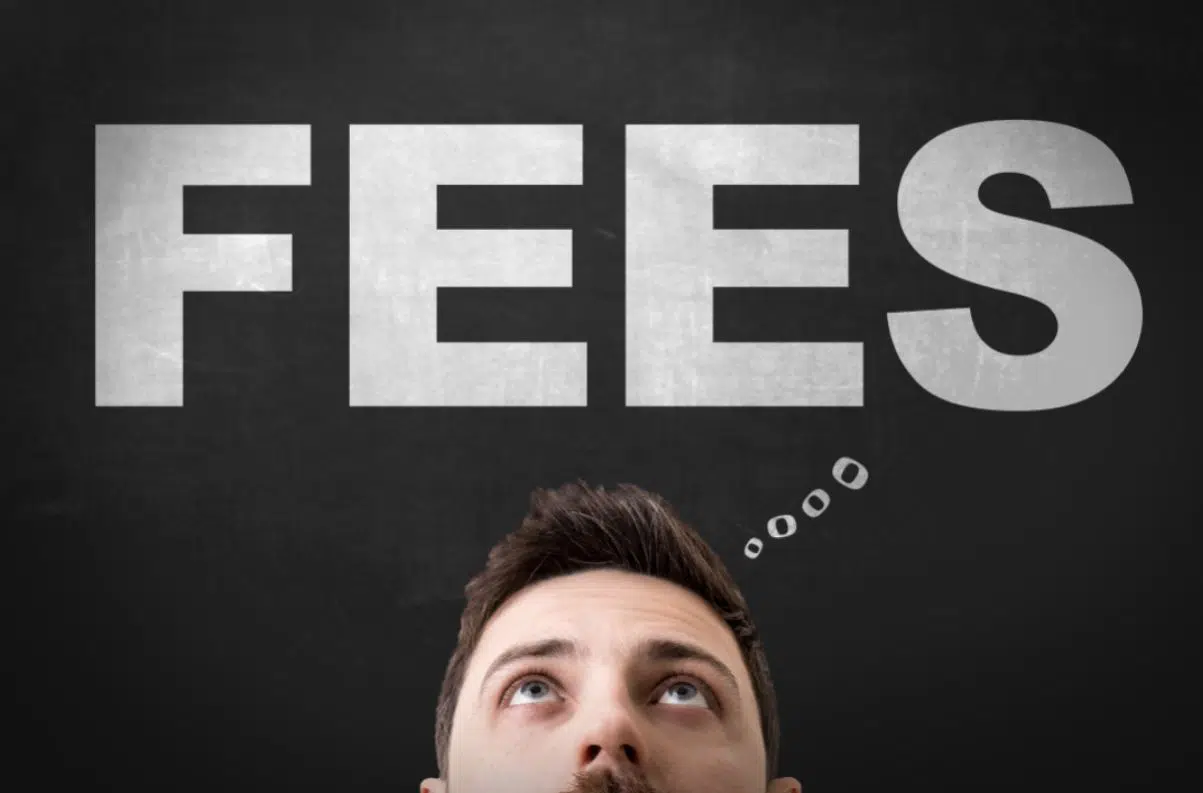 If you're new to trading forex, it's possible that you have no idea that the costs imposed by a broker are more than the fees paid by other platforms that are in direct competition with them. For this reason, it is essential to carefully examine the costs offered by the various forex trading platforms before deciding which platform you would want to use.
Even though they may appear to be little when seen on a fee sheet, large fees have the potential to eat away at your earnings over time. Scam brokers will take advantage of beginner traders or traders with little expertise. They do this by draining their accounts with exorbitant fees. They also steal as much money as they can before the traders realize what's happening.
Moving Trades
Some brokers are compensated in the form of commissions for the purchasing and selling of assets on the traders' behalf. Although this is not necessarily unethical, there are certain traders who would continuously purchase and sell on behalf of their customer base. This is in order to make false revenues from the fees they get.
It's possible that you're being churned if you notice suspicious transactions on your account. Especially those that don't correspond with the trading strategy you've developed for yourself. If you have any reason for suspicion, it is prudent to cease any trading from the platform in question. At least until you have sufficient time to investigate the nature of the trading activity that was taking place. This is to determine whether or not it was legal.
Not Regulated
When it comes to the safety of your money, reputable and regulated foreign exchange brokers are obligated to follow specific security procedures. In addition, the majority of brokers will also take further measures to guarantee the security of their clients' funds. They have to earn the trust of both their current investors and potential new ones.
Look up the registration number in the nation the broker claims to be regulated in. This is to see whether they are, in fact, regulated there. This is one technique to verify the security. A validated registration number will serve as proof that the company in question is subject to the jurisdiction of the appropriate municipal authorities.
You can also validate the reputation of these institutions. Do this by evaluating their existing relationships with other well-known and established financial institutions. Additionally, you can validate their reputation by reviewing their policies. These are regarding the separation of investment funds and the provision of clients. You do this with a fully encrypted platform on which to manage their forex accounts.
Bad Customer Support
Is it difficult to get in contact with a representative? Especially when you need to make a request to the customer care department? Do you get the runaround and/or the cold shoulder from the broker? Especially when you express your problems? Or are they ready to resolve them? In other cases, the lack of effective communication is only an indication of inadequate customer service.

On the other hand, it might be good evidence. It's evidence that your broker is simply interested in making money off of you and nothing else. Scam brokers do not want to use any resources. This is to ensure that their customers are happy with the services they provide. On the other hand, legitimate traders will appreciate you as a customer. They will also take the initiative to resolve any problems or queries you may have regarding their services.
How Your Forex Broker May Be A Scam
So how can your forex broker be a scam? For starters, if they aren't regulated, and you can't find much information about them on their website, you might want to view that as a big red flag. If your forex broker is making a lot of hollow promises, you need to realize that you're being scammed. It's time to find a new forex broker. In the mean time, are you all set with your trading strategy? And do you have a money management plan in place? It may be time to get that sorted too.