USDCAD Price forecast from the support
Before 24 hours, we have updated that "USDCAD landed in the support zone" check here the forecast
Now, market went up +2289 points (+228.9 pips) within last 24 hours.
It's a hard rebound from the support zone of USD/CAD.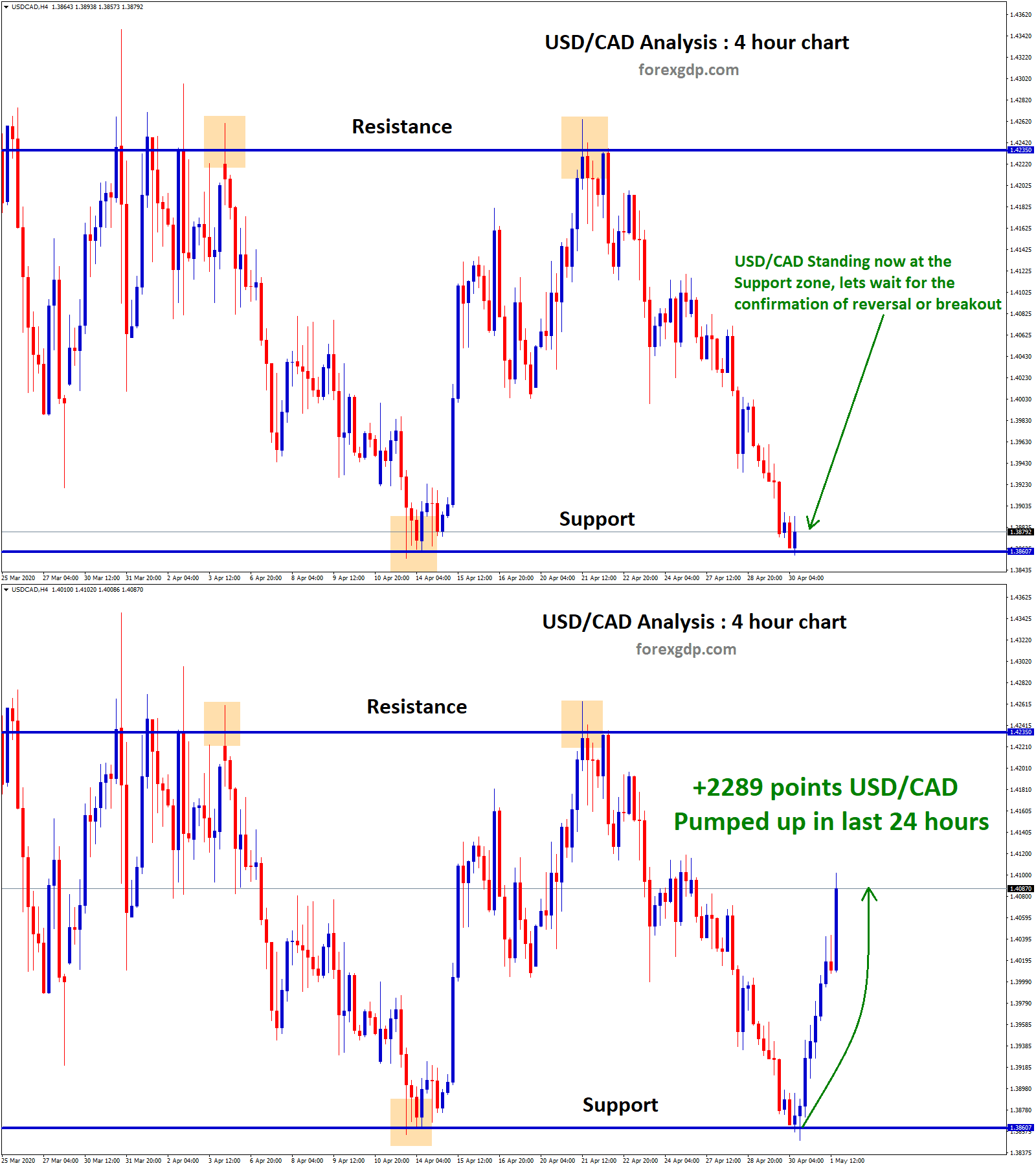 As per the long term analysis, We looking for "CAD" to get stronger in coming days due to Oil price recovery. If Crude oil price increases, CAD will get strong as Canadian economy heavily depend on Oil markets.
Double top formed after 4 years in USDCAD check here our previous update.
Technically, We can see a Double Top formed in USDCAD Weekly chart forecast. USCAD is staying high at the top price level now.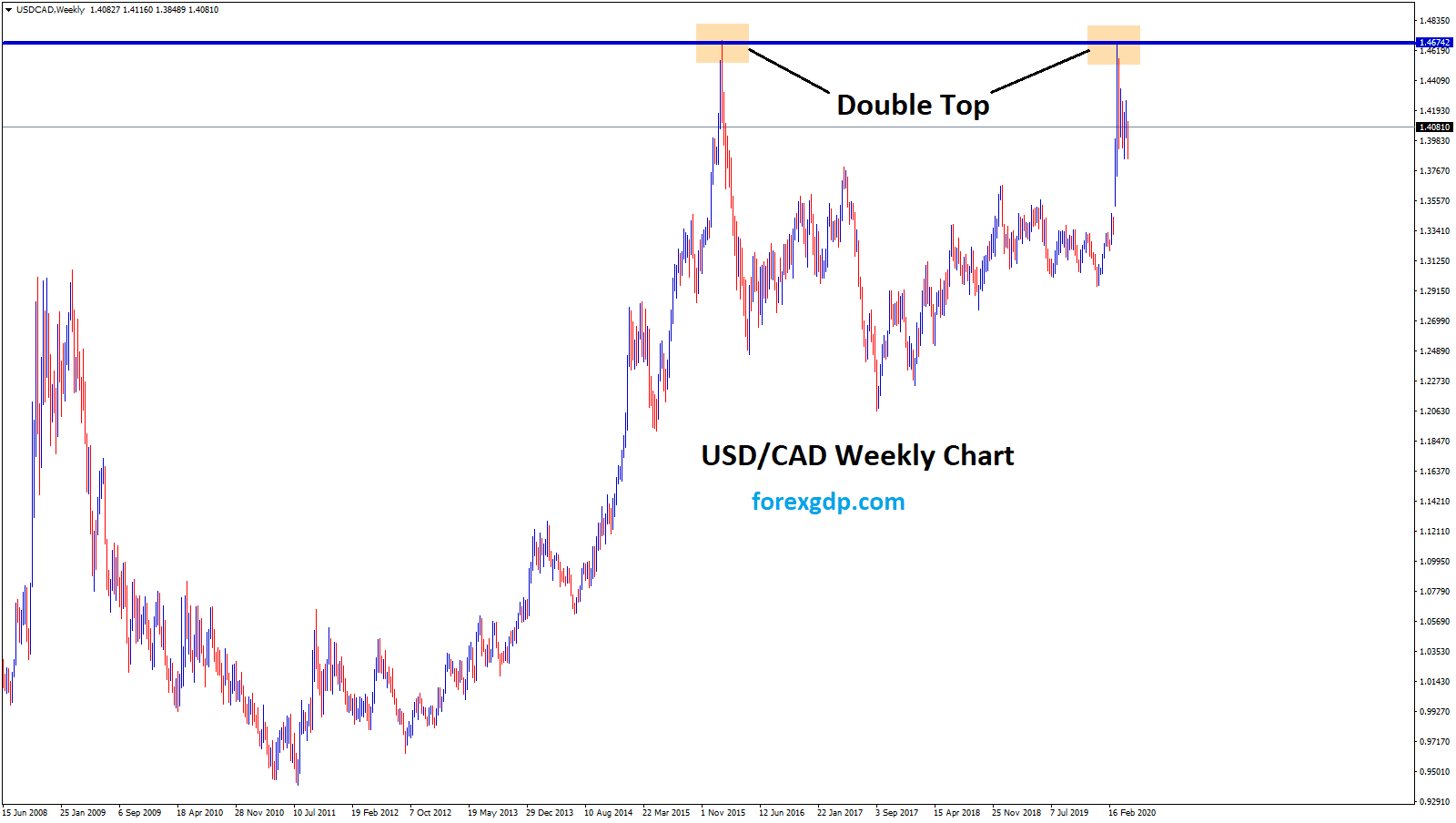 Please don't trade all the time, trade forex only at good setup.
Check live Free forex signals now.
To increase your trading profits, read this below topics:
How to trade profitably using Chart Patterns?
Low risk, High reward trading strategies
How to get rich trading forex market?
Most predictable Currency Markets
If you want to learn more successful trading techniques with free mentorship support, you can purchase the forex trading video course.
Thank you.