Daily Forex signals are provided by day traders who place buy or sell in the market every day. But only a few of them win consistently in day trading. A person who manages his take profit, stop loss, entry price and exit price without any emotional attachments have chances to be a winner in trading.
Be confident, but don't be Overconfidence while trading any financial markets.
Is it really good to trade every day?
possible to make a profit every day?
A Big NO… for this questions.
Because if you trade forex often, you will lose more money due to over-trading. Using correct forex signals with strict stop loss may help you to grow your account steadily day by day. But these forex signals need to be issued by a high skilled professional trader like Forex GDP.
Thanks to the market analyst team, Forex GDP free signal tips have achieved consistent growth and excellent performance in various currency pairs and assets under different market conditions. These forex signals are easy to use and simply copy into your personal trading account to see the same excellent result.
Copy Forex GDP's forex signals into your Personal Trading account
Using Forex GDP's daily signals is really simple because you will always receive signals with proper chart analysis for gaining more insights for the forex signal.
As a trader, you should know when to enter the market and when to do nothing and when to exit the trade. Using forexgdp signal helps you to trade successfully with more accuracy.
You can simply copy the signals to your trading platform immediately by registering in our free signals service. All trading brokers worldwide are accepted to follow our analyst expert recommendations. So, you can use any forex broker as you wish.
Forex GDP's Forex Trading Signal Strategy
Trading signals are always given to you depend on the confirmation of technical analysis setup such as support and resistance level, trend line, Fibonacci retracement, Fibonacci Extension, Reversal, Breakout strategies, etc,. Check here the different trading strategy performances.
Example of USDCHF Sell signal given at Lower High.
For day traders, it is best to deal with low spread instruments in the market such as EUR USD, GBP USD, USD JPY, AUD USD, USD CAD. because your broker will charge low commissions for each and every trade deal.
A low risk, high reward strategy is used by forex GDP signal plan. In free forex signals, you will receive limited tips, whereas in premium or supreme live signals gives you will receive more good opportunity trading setups.
All Forex Signals are delivered with entering price level, TP, SL with technicals and fundamentals analysis via WhatsApp, telegram, email and other social media messaging platforms.
How market orders are closed?
Forex GDP's free daily forex signals are closed in few ways:
1) By reaching the take profit target.
2) By reaching the Stop loss price.
3) Manual Closure of the trade due to the changes in market conditions. Our analyst will analyse the market well before giving to you, however, if market condition changes, we recommend you to manually close the open position with a small loss instead of making big losses.
Never take a high risk without placing a stop-loss order with every trading signals that you follow!
How to manage risk in signal forex?
For a high experience trader, their education about the market helps only 30%, the remaining 70% offers to emotion and risk management.
Please carefully consider your lot size first before placing any trades on your trading account. High lot strategy is more popular among gamblers who lose their money in casino comes to the forex market for recovering their past losses.
Some of the people risk 100% of their account in a single order, if they make a profit, they will say "I doubled my account in a single position". but if they lose, there will be a pin of silence with frustrated mind confusions inside them.
Another Example: If you risk 25% in a single order, you will lose all money in 4 continuous trades.
If you risk 2%, in a single order, you will lose all by making at least 50 wrong trades.
If you risk 1%, you need to fail for 100 times to lose your all capital.
If the market goes in favour of you or against your position, you must always stay in the same emotional state at any market conditions.
Don't do trading all the time, place your order only after the confirmation of good opportunities.
Conclusion
Before opening an account with any forex brokers, please always check their liquidity providers, dealing desk, non-dealing desk account types, spread, platform time, reviews, which markets pair is access to trading fx, volatility, and the deposit, withdrawal options of the broker. your email address
Learn and get as much new information every day from the economic calendar news data also whenever possible check the day-to-day pivot levels for knowing the recent major and minor price zones.
Always review your analysis more times before taking any trades on your account. You may use different forex trading strategies such as correlation strategy to think different from other major crowds of traders. Don't follow the crowd, this is the reason most of them losing continuously in the market.
If you look out different opinion and point of other traders in tradingview.com link, you will see a lot of buying and selling offer opportunities in the same asset, which creates only confusion for readers.
Always trade safely with care. Remember warren buffet quote for staying on the track.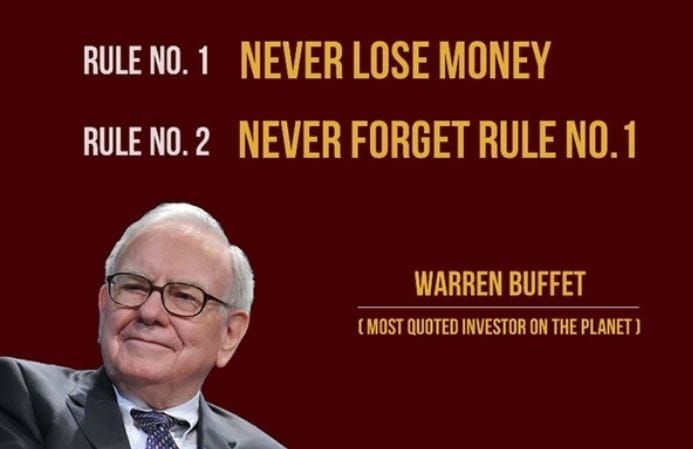 We always want you to trade forex market safe with care.
Please Don't trade all the time, trade forex only at best trade setup.
It is better to do nothing, instead of taking the wrong trades.
We are here to help you for taking the trades only at best trade setup.
If you like to receive more analysis at accurate time, subscribe to premium or supreme signal plan here: forexgdp.com/forex-signals/
If you want to learn forex trading using best trading strategies, you can purchase our forex trading video course here.
Thank you.