FEDERAL RESERVE INTEREST SPIKE CAUSES DOLLAR TO REACH ALL-TIME HIGH AGAINST YEN. USDJPY has broken the multi-year resistance on the first week of the Year Jan 2022. After 3 years, USDJPY has broken this major resistance and the market is climbing up to the next resistance level 118.00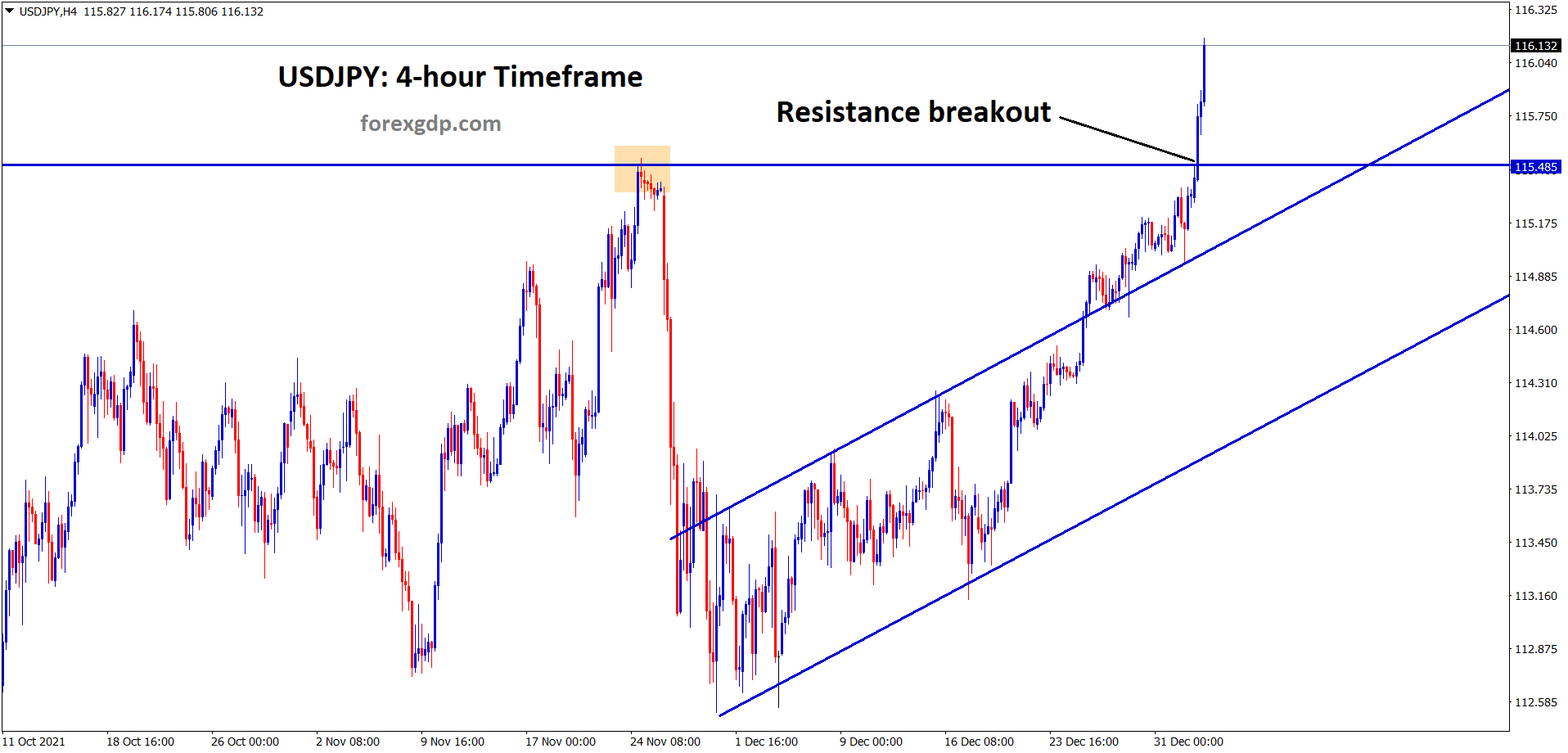 In the 4-hour timeframe, Resistance breakout occured in an Ascending triangle pattern.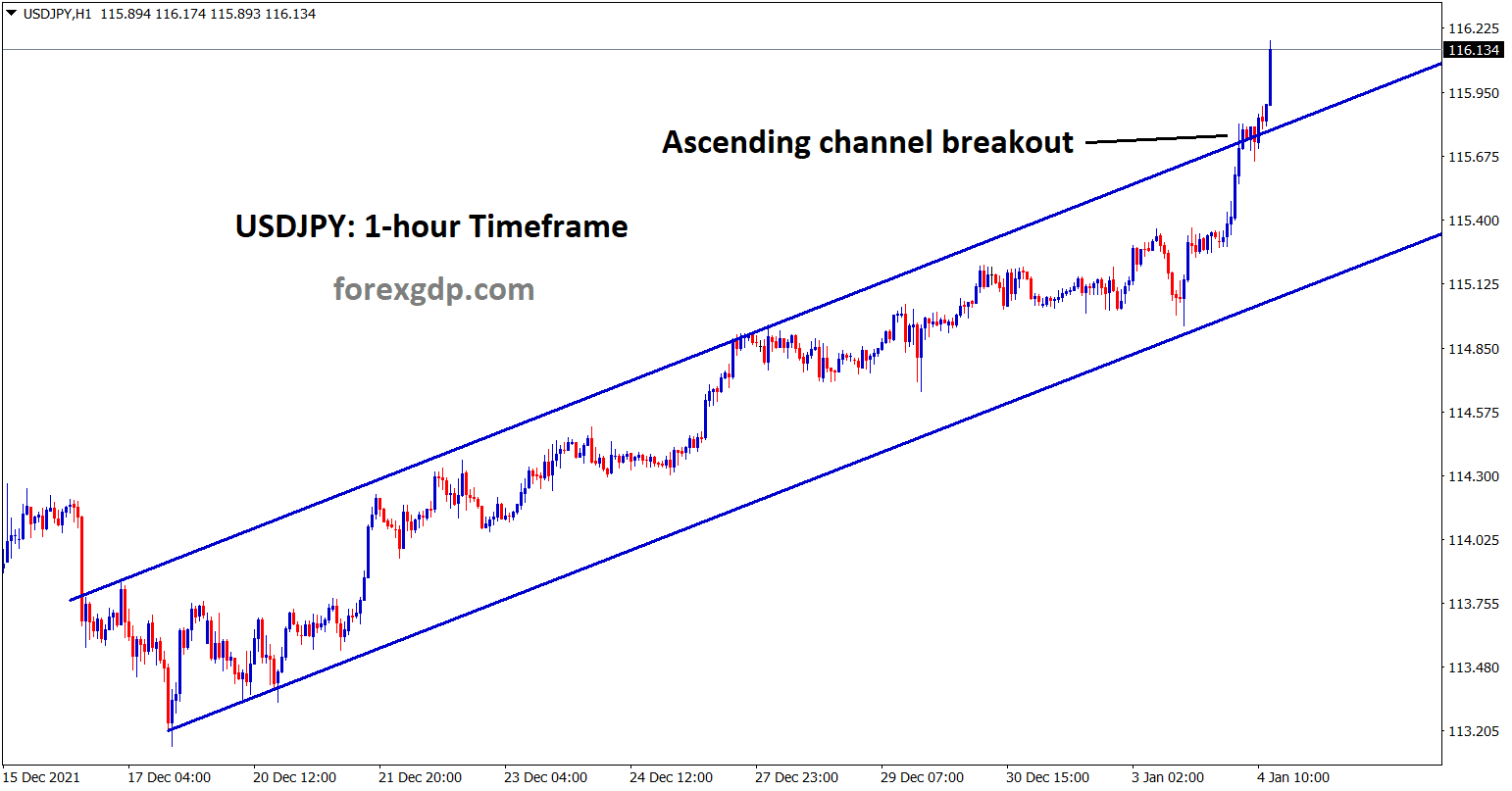 USDJPY Ascending channel breakout happened in the 1-hour timerame chart
WHAT YOU MAY HAVE MISSED – Multi-year Resistance
Last Tuesday, the U.S. dollar had reached its recent all-time high against Japanese Yen. This occurred as a result of the Federal Reserve's raising their interest rates earlier than expected. Traders of these currency pairs had betted that this would occur after analyzing that they did the same thing last year. This therefore gave them the opportunity to earn a decent amount of profit since their analysis proved to be right.
The dollar reached a high-point of JP¥115.815 on Tuesday. This was the highest it has ever reached since early 2017 which was exactly 5 years ago. The interest hike even caused the treasury yields to reach 1.6420% which is the highest it's been in about two months. This occurred out of the blue, overnight when it jumped 12.5 basis points.
Other important milestones to bring to notice include the Euro finally breaking off from their week-long low point by reaching $1.1302. On the contrary, both Sterling and the Australian dollar are seeing weekly lows as we end of the week with Sterling at $1.34685 and the Australian dollar at $0.7184. The rise in interest rates play the biggest role in these events.
IMPACT OF OMRICON
Traders remain optimistic as the Omicron variant of COVID-19 continues to spread rapidly across the globe. This rapid spread is causing havoc with transportation providers like buses and airlines having to become more vigilant. Schools are having to delay their openings after the long Christmas and New Year's vacations due to fear of this variant.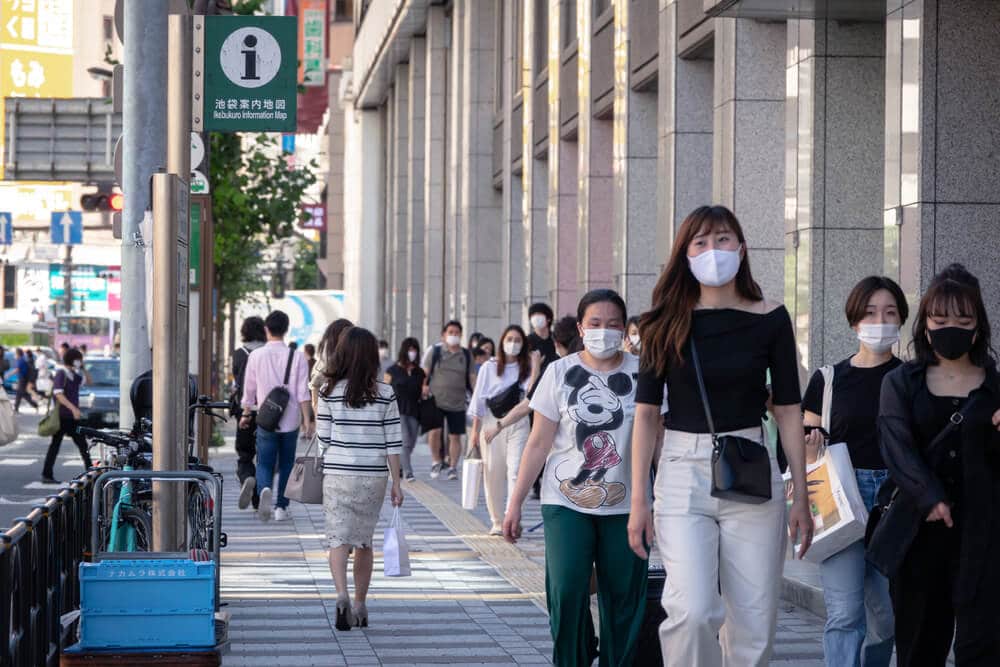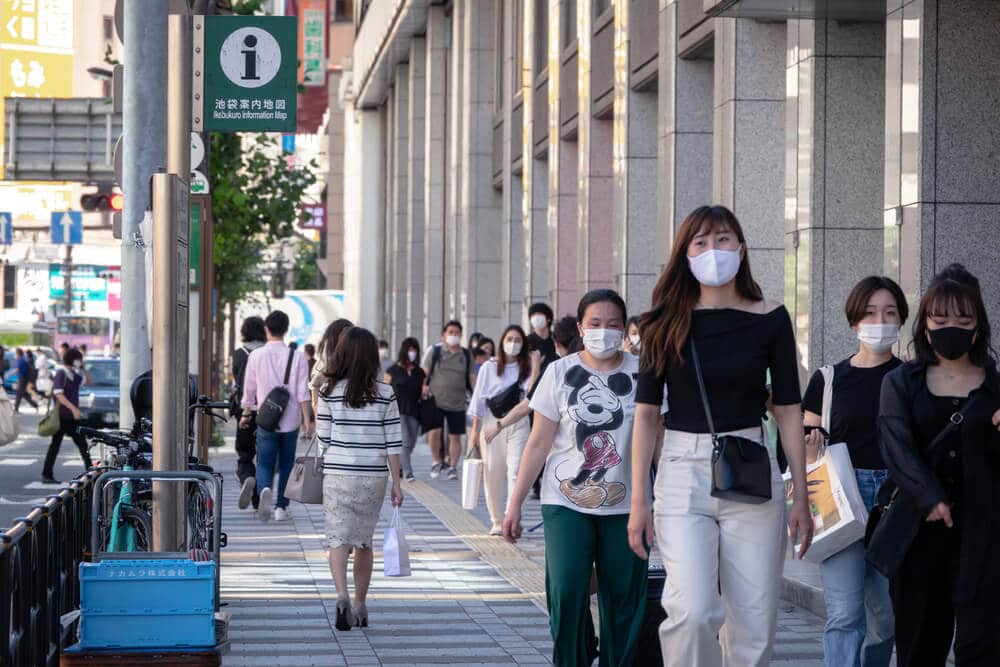 It is important to note that as of last Monday, it has been authorized to open the use of booster shots of COVID-19 vaccines to children ages 12 to 15. These booster shots would be of the Pfizer vaccine. The duration between each booster shot has also been reduced to five months after the previous dose. Previously, the duration between each shot was six months.