USD/CHF Technical Analysis:
USD/CHF has moved in an Uptrend by forming Higher Highs and Higher Lows.
1. Breakout happened at the bottom level of the Uptrend range line.
2. USD/CHF re-tested the breakout level and starts to move down
After the confirmation of downward movement, USD/CHF SELL signal is given.
Education note :
Uptrend = Higher Highs and Higher Lows
Downtrend = Lower Highs and Lower Lows
Why Re-testing the Breakout Level is more important ?
After market Breakout from the ranging movement, As per the breakout strategy, Breakout was confirmed and If market again Re-tested the previous Breakout level and starts to bounce back, then we can expect big and sharp movements from that Breakout level.
This breakout strategy exactly happened in this USD/CHF Sell Trade.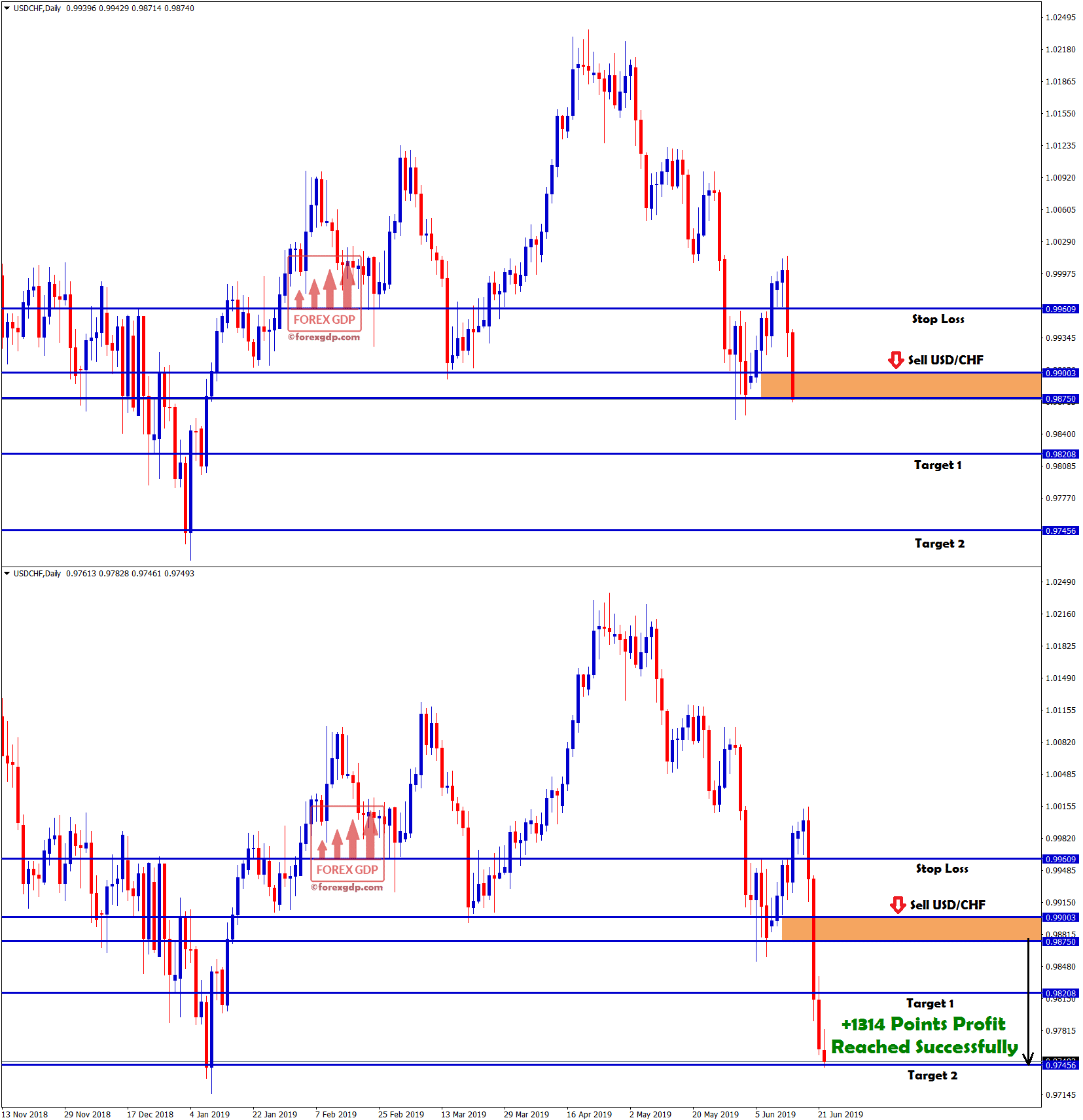 USD/CHF reached the Take Profit Target Successfully.
If you like to receive the best forex signals at good trade setup, you can Try free forex signals. (or) if you need additional important trade signals with high accuracy, Join now in Supreme or Premium forex signals plan.
If you want to learn trading from 20+ years expert traders, Join forex trading course online now.
Thank you.