Gold: China GDP Growth Slower
Gold price exactly retested the previous support 1750 and reversed. this shows that, Old support now becomes a new resistance.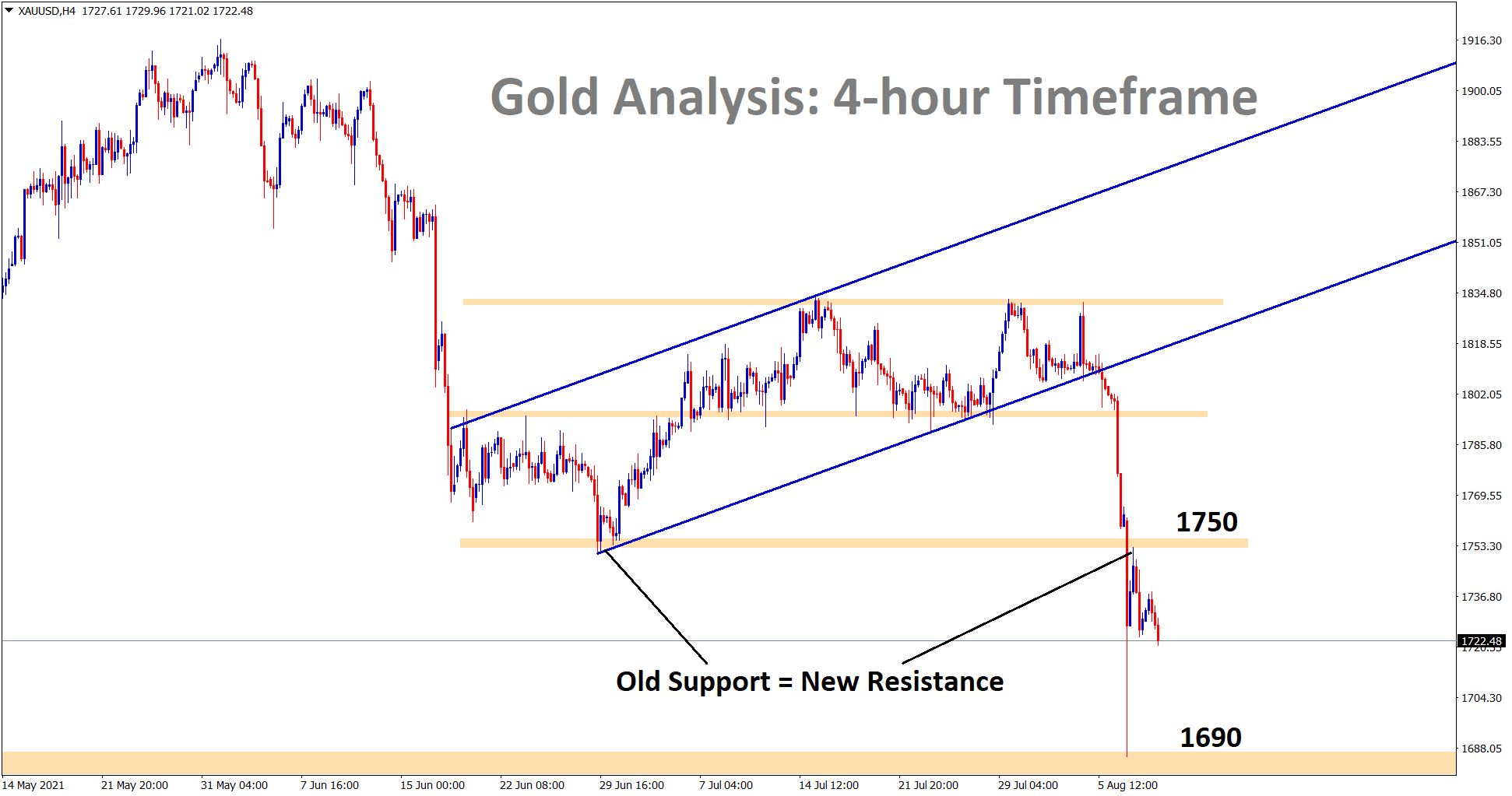 Gold Prices are dropped most in the last day and rebound as correction move in the market. The main reason behind this is Last week Robust employment rate and NFP data.
And Investors think of More employment positive rate will lead to FED's Goal target is achieved and then do tapering and Hike rates soon.
China GDP Growth was slower, and Delta variant cases increased and Sold out more gold to deploy more stimulus to recover the economy.
Now Gold prices may survive or break the previous support of 1681$, which is the last day reached soon, or range-bound inside 1681-1764$ will sustain.
US Dollar: Atlanta FED President Speech
USDJPY has broken the top of the descending channel and it's heading to the resistance high, but if it breaks it, it will rise up more..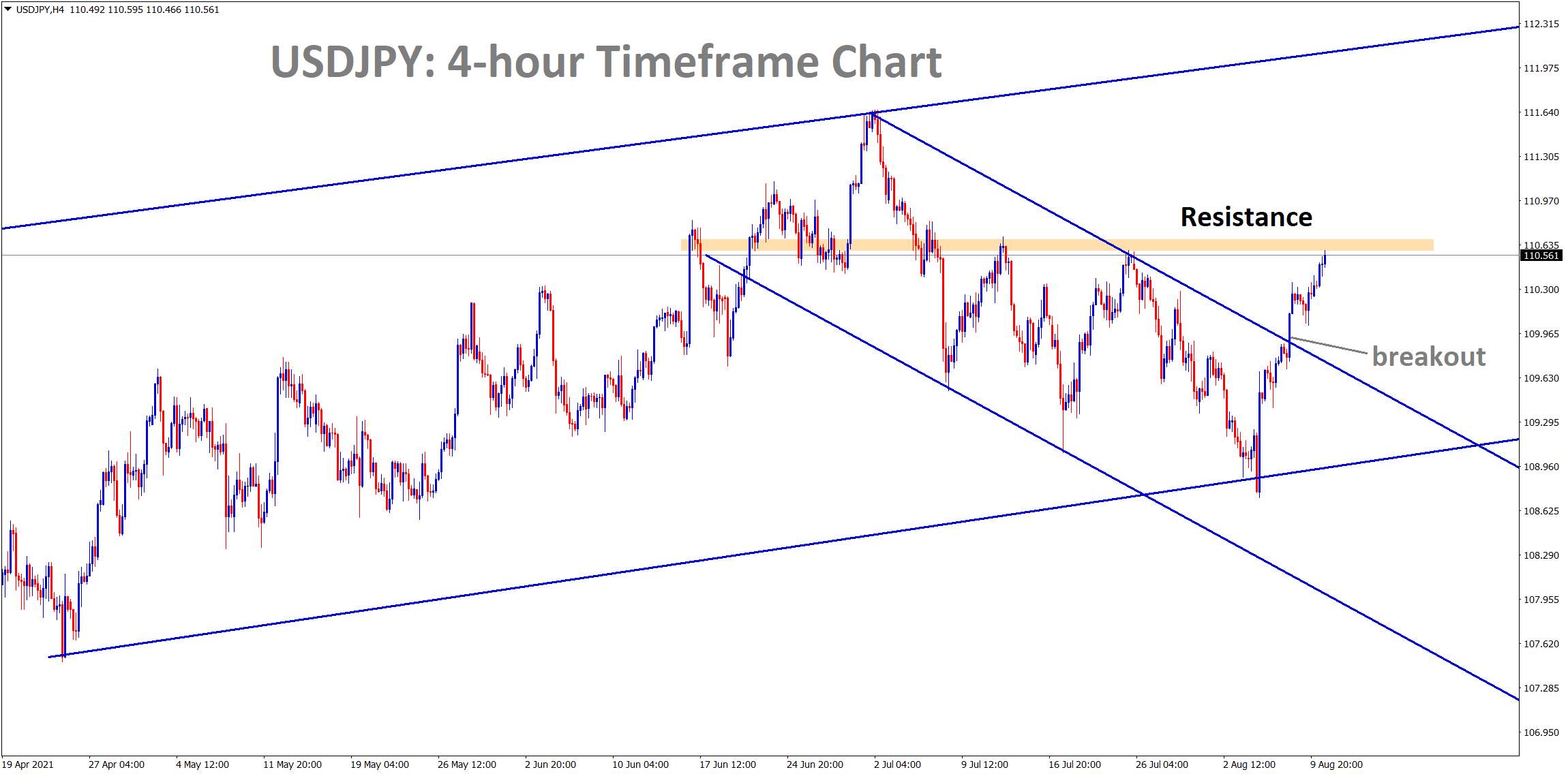 AUDUSD has broken the bottom level of the minor ascending channel.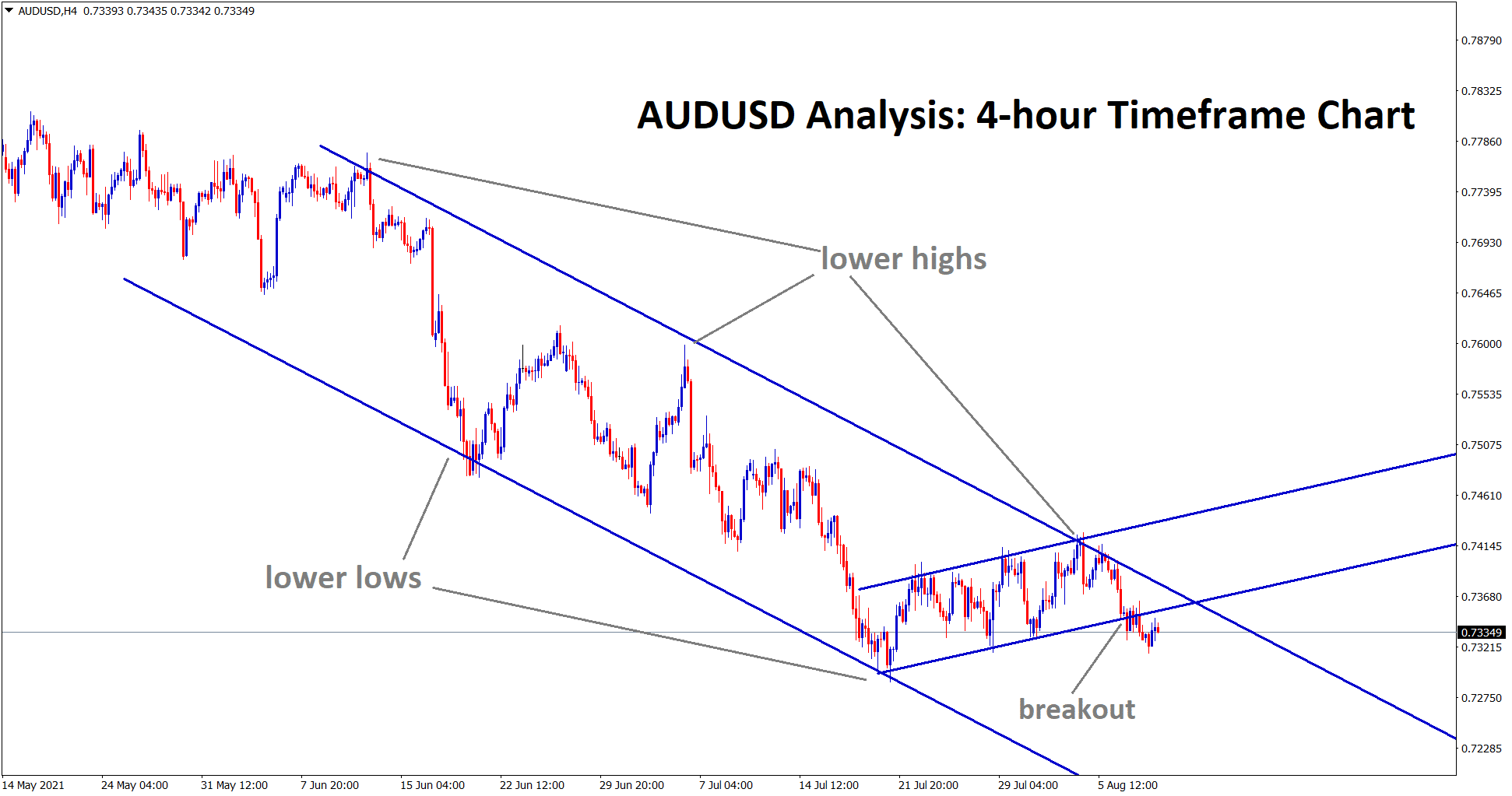 Atlanta FED President Bostic said If employment numbers came like this for the next 3 to 4 months, FED start to think of Tapering and Rate hike bets.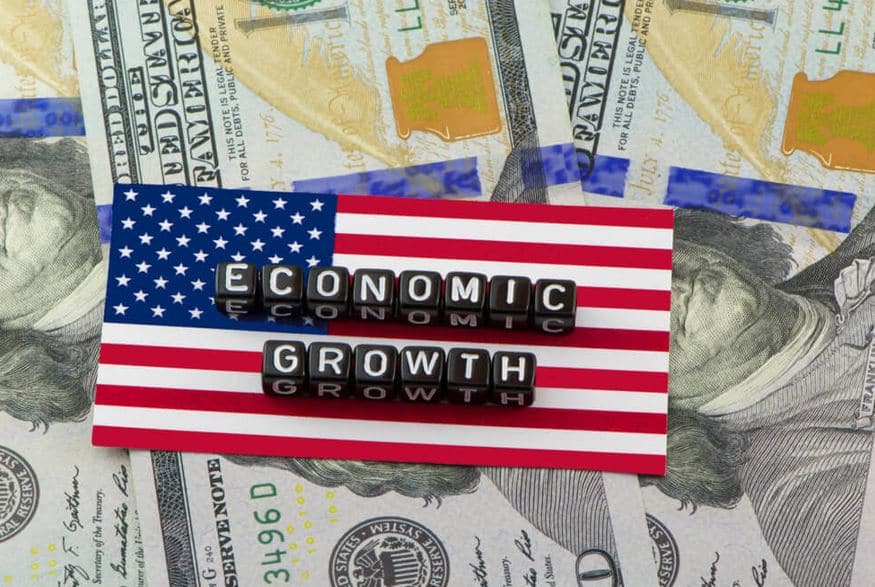 And US Dollar proves stronger momentum as Domestic data day by day improvement shows.
US Dollar index against closer to the resistance level of 93 today, this week Inflation data of US is yet to print. If a higher number is printed, then FED puts more pressure on tapering and reverses if lower reading is printed.
EURO: German Domestic Data
EURUSD has broken the bottom of the descending triangle and also hits the lower low of the minor channel, but still the sellers dominate.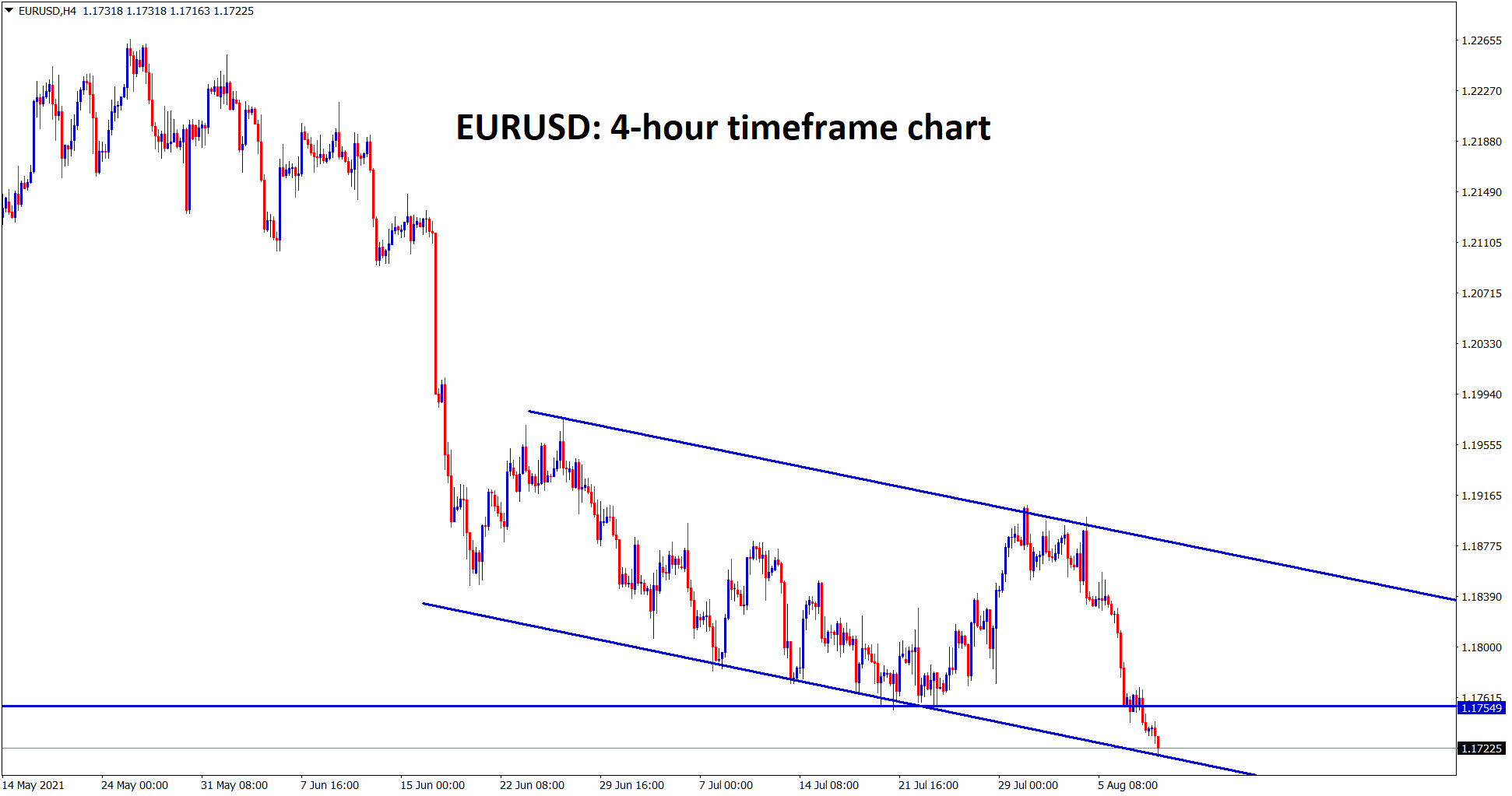 German ZEW economic sentiment dropped to 40.4 in August, compared to the July reading of 63.3 and missing estimates of 56.7.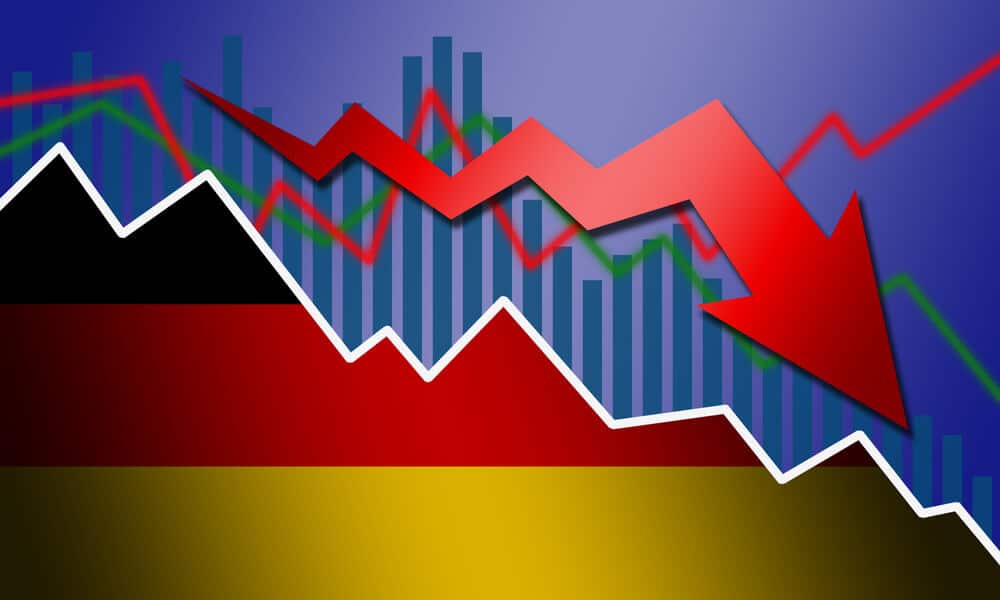 Subindex dropped to 29.3 in August against 21.9 in the previous month and 30.0 expected.
ZEW President Achim Wambach said This was the third time in a row ZEW reading tumbled in reading. The point is the fourth wave is started to attack Germany and slow down growth in China.
EU and UK Post Brexit deal
EURGBP has made lower as support touching to the Previous support of weekly support zone.
And UK is confident with economic recovery in a fast manner as UK Government avoided cutting growth forecasts.
So, EURO will further loosen monetary policy settings may suffer Euro value to decline.
EU and UK agreed to transfer chilled meat to Northern Ireland until September 30. If any failure occurs in agreement, then Spark EU tariffs on the UK.
UK POUND: Domestic data of US and US inflation data scheduled this week
EURGBP broken the recent support and falling now to the next major support area 0.83.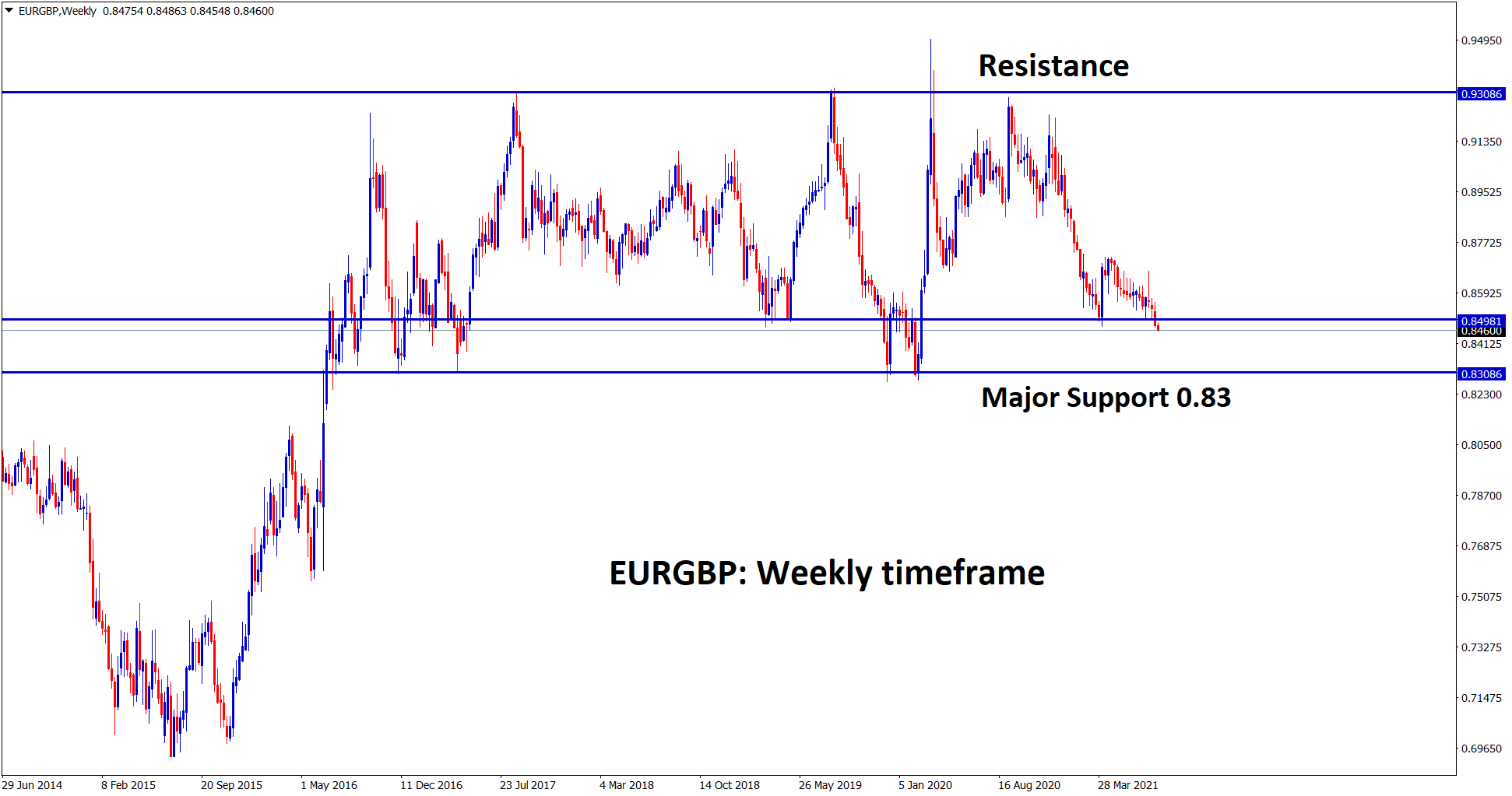 GBPUSD Dropped to 1% from last week as NFP shows strong numbers printed.
Now US Government has ready to Pass $1 trillion to the House of Representatives for Approval.
It takes some later next month time from Summer Break.
US Inflation is set for This week, and the expected reading is 5.3% year/Year and Down from 5.4%.
By considering the above scenarios, GBPUSD will Fall further to 2-3% is expected to Previous support of the 1.35500 level, which was reached last month.
Canadian Dollar: Richmond FED President Thomas Barkin speech
USDCAD is standing at the minor resistance level – wait for the reversal or breakout from this zone.
Canadian Dollar focused on Higher numbers as Oil prices rebounded for correction level.
But China faced huge combat with the Delta variant and made more measures for a comeback from the Delta variant.
This makes JPMorgan and Goldman Sachs downgraded China growth in the third quarter.
China is a major consumer of oil and metals. So Oil demand slower will be reflected in Oil Prices, and the Canadian Dollar gets affected by Oil prices.
And US dollars keep stronger on Domestic data performed well, and Richmond FED President Thomas Barkin said FED would start tapering soon between October and December.
Japanese Yen: Growth of Japan showing Weakness lack of vaccination
CADJPY continues to move up after breaking the descending channel and it has formed an Ascending Triangle pattern.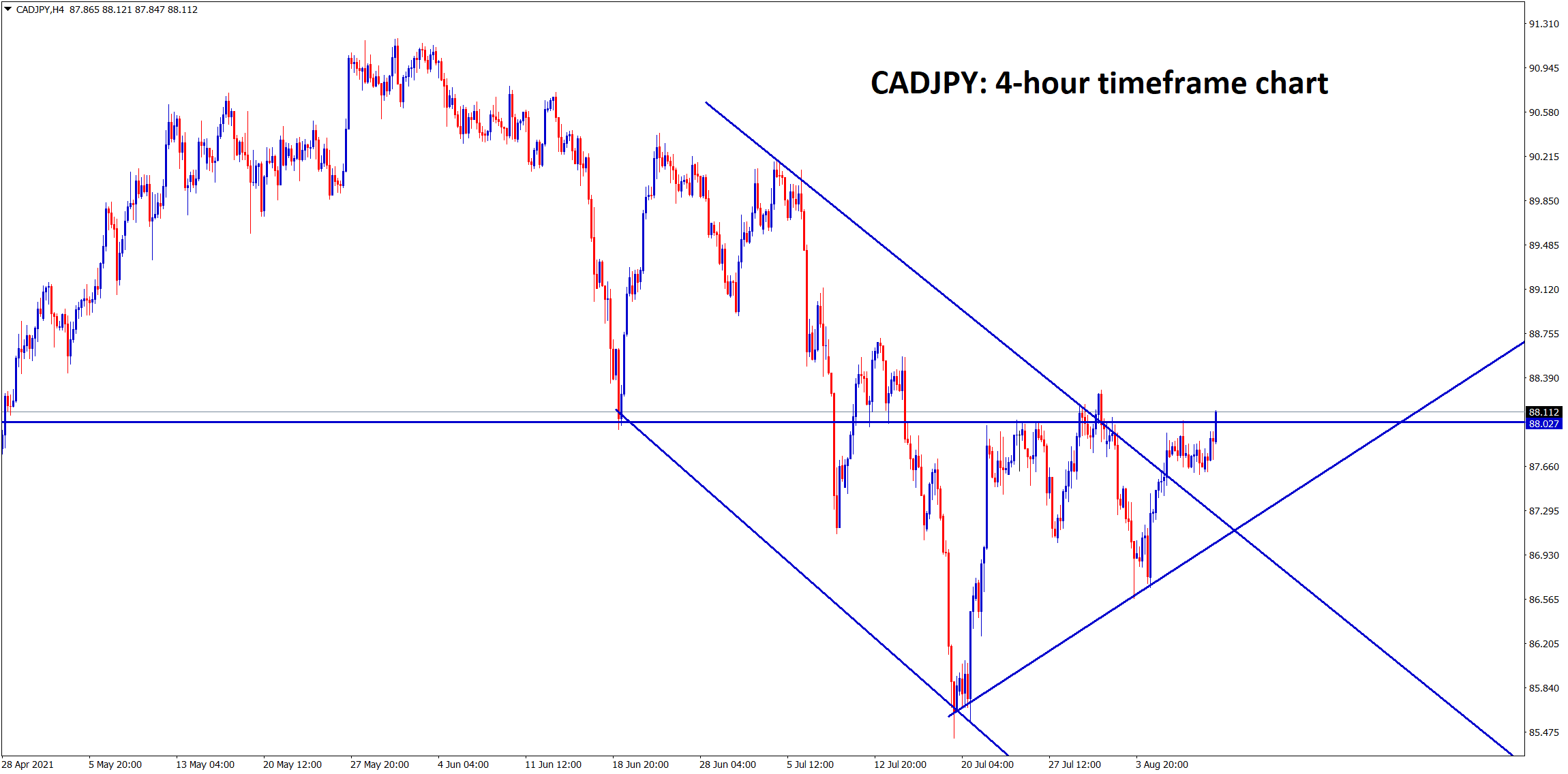 Japanese Yen makes lower as Tokyo faced more new forms of viruses in the region.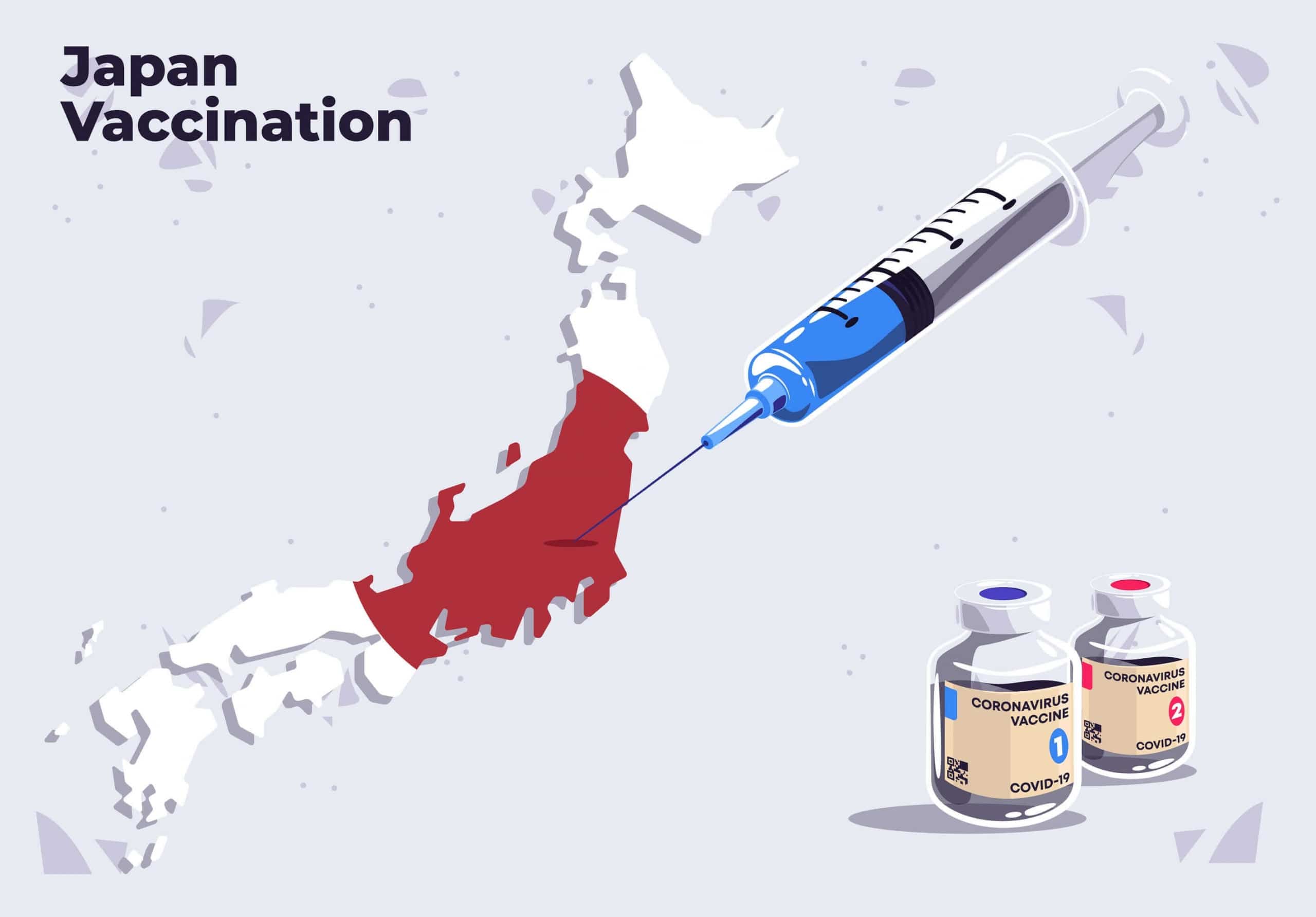 And Olympic games started for the closing ceremony this month; So now Vaccinations side will be more concentrated by Japanese Government.
Not only do lockdowns decline the pandemic rate, but proper vaccination rates are kept higher to solve the delta variant.
US Dollar keeps stronger view as domestic data of US printed.
Global growth of US and China made parent for All countries growth, and Now China made slower in Growth and US picked up in fast as Vaccinations proved best recovery solution.
Australian Dollar: Iron Ore Prices Dropped
AUDCAD is falling from the lower high zone of the descending channel.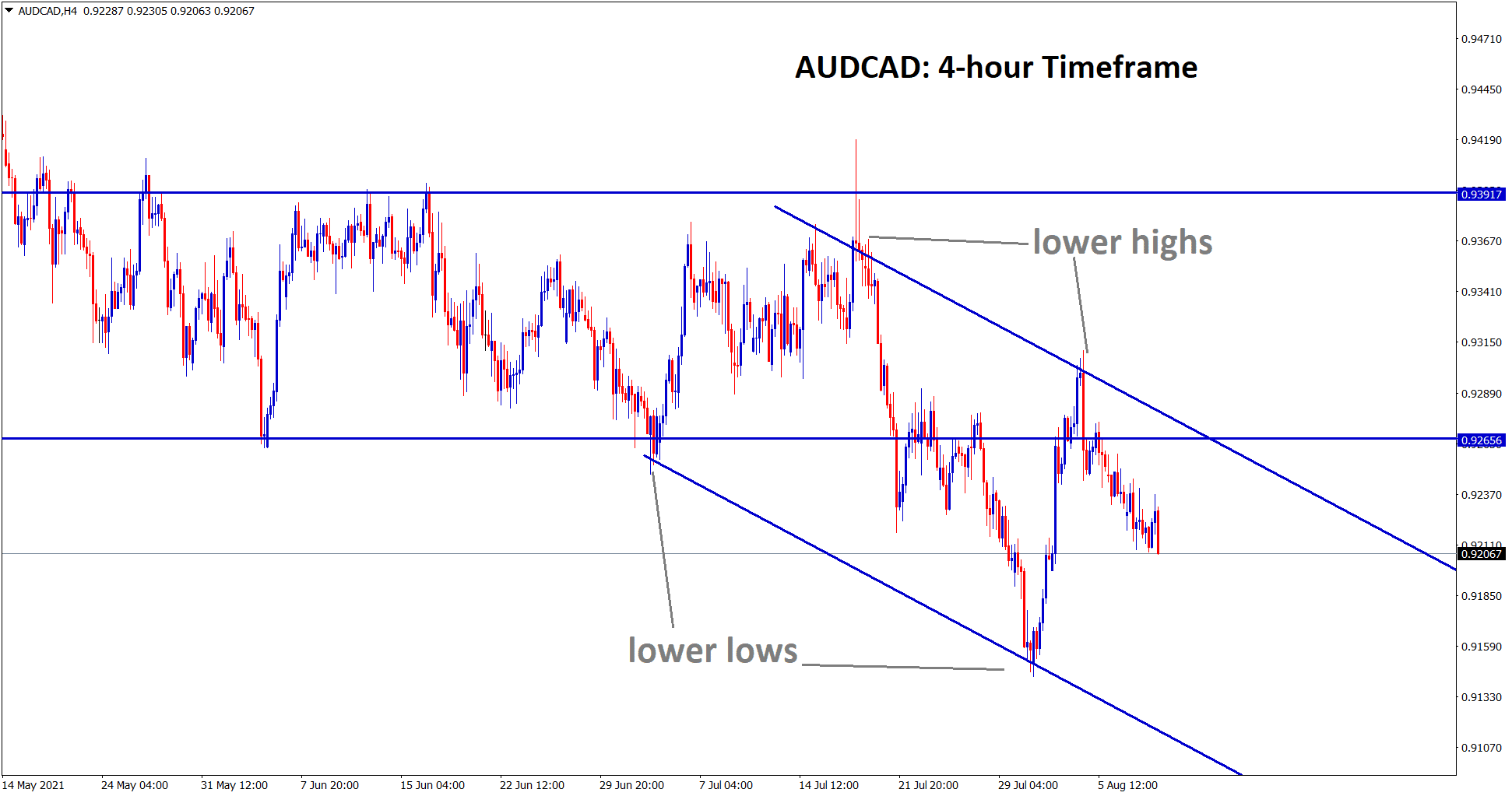 Iron ore prices dropped 10% from the last 2 months, and Crude oil prices plummet more from last month.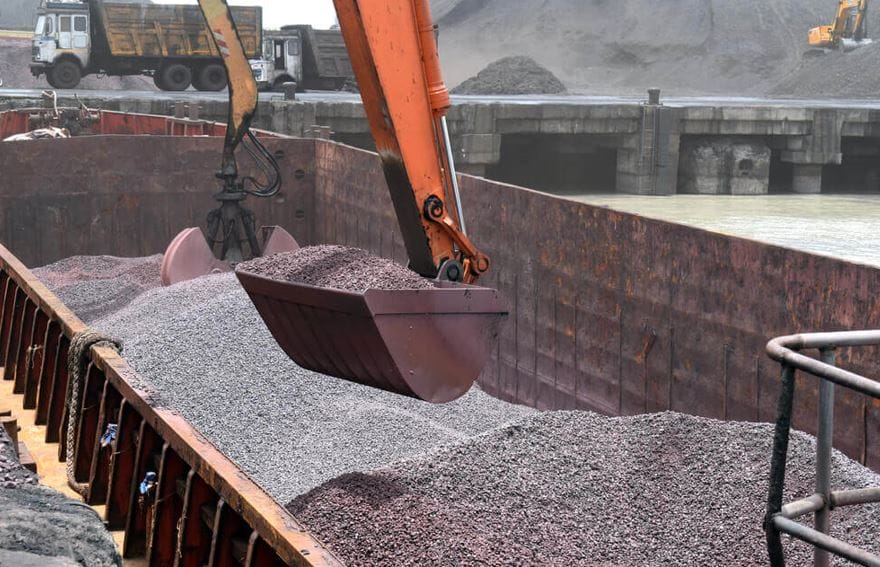 The main reason behind this is China affecting by the Delta variant. And the Inflation of China now shows fewer numbers as Tight lockdown restrictions are put on main regions.
Gold man Sachs third quarter slows to 2.3% from 5.8%; Fourth quarter may rebound as expected.
PBOC has taken various measures and reductions in Reserve ratio rates to support bank lending.
And now Australia has new 356 cases in New South Wales.
Iron ore prices and crude oil prices dropped is a backlog for the Australian Dollar.
New Zealand Dollar: Retail card spending data
EURNZD struggles to move up, however EURNZD is trying to range before falling down. wait for the confirmation of sellers..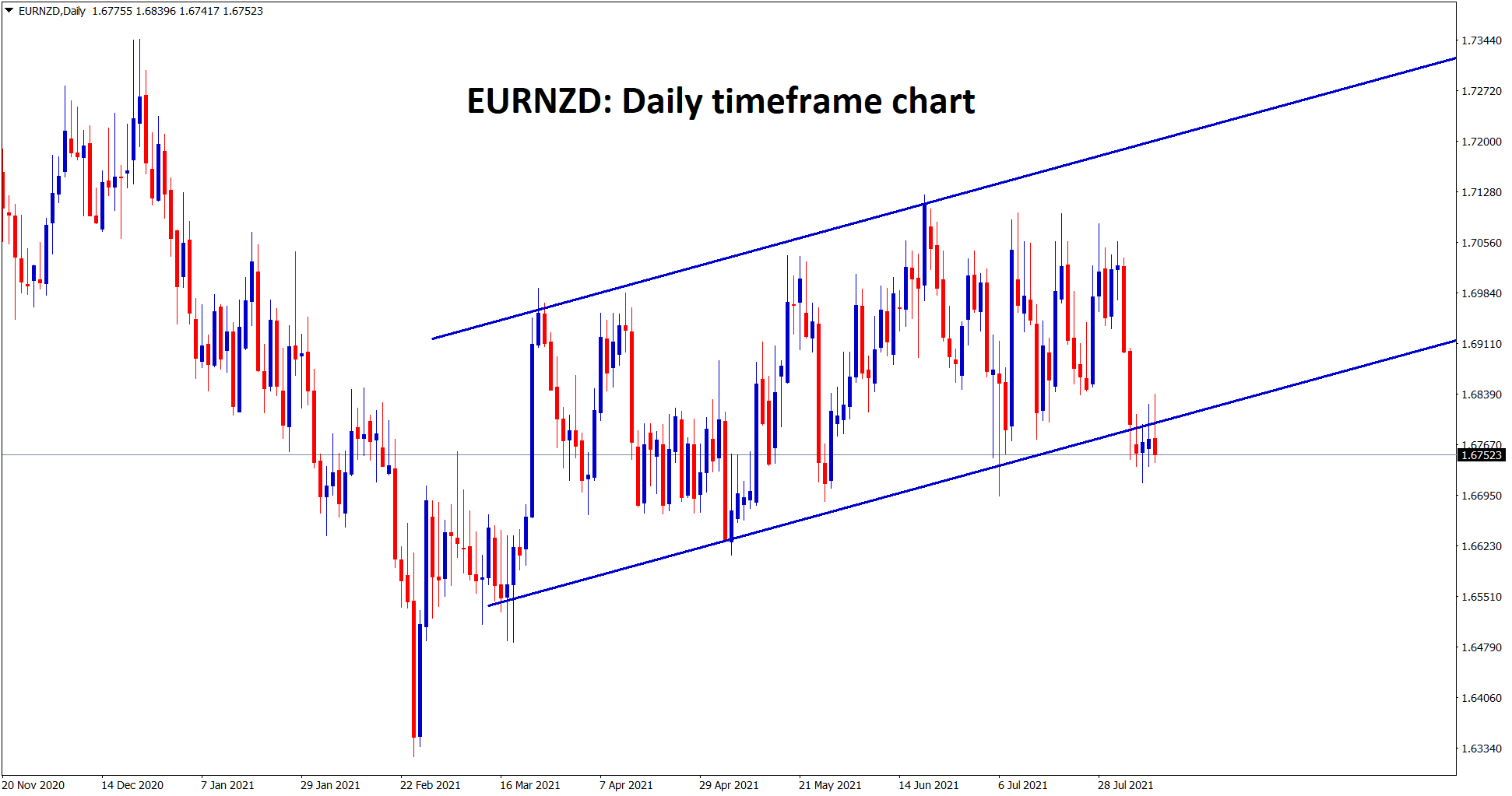 New Zealand Domestic data like Card spending data was announced earlier today. Card Spending for July increased to 0.6% month on a monthly basis and down from 0.8% in June.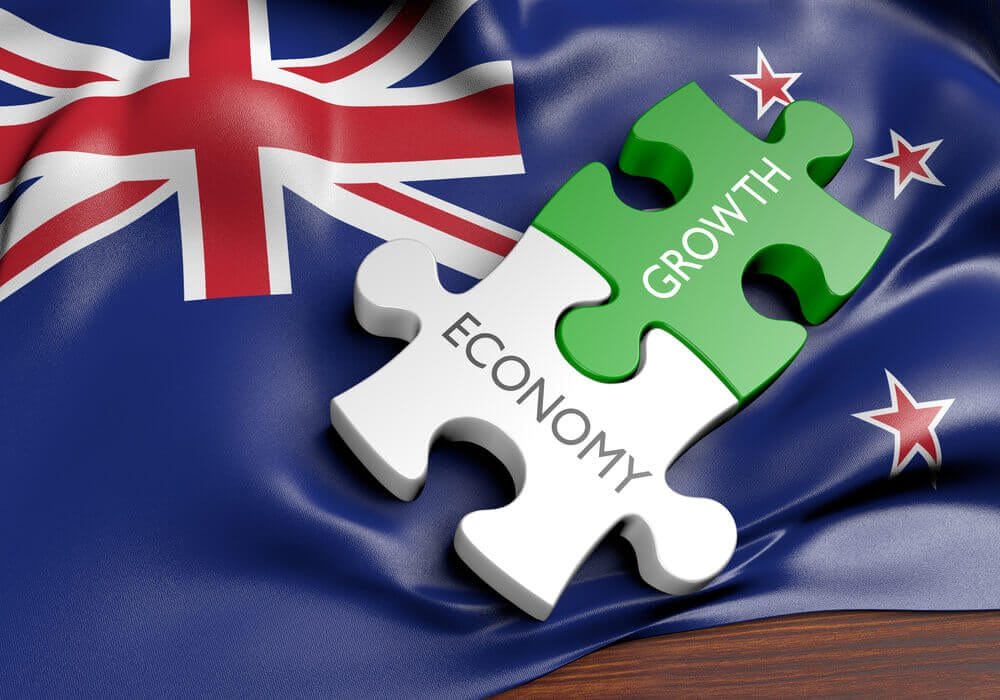 Yearly basis card spending rose to 4.7% from 4.0%.
So Kiwi data shows. Domestically consumer spending retail is higher as improving from Covid-19 situation.
And China cuts the reserve ratio of banks and announced more stimulus to deploy to recover the economy.
CPI rose to 1.0% Year on Year, and PPI rose to 9.0% as both readings beat estimation.
Swiss Franc: Stronger US Domestic data and Weak vaccination rate in Swiss Zone
USDCHF has moved up continuously to the recent high, if it breaks the top, we can expect a big movement to the top.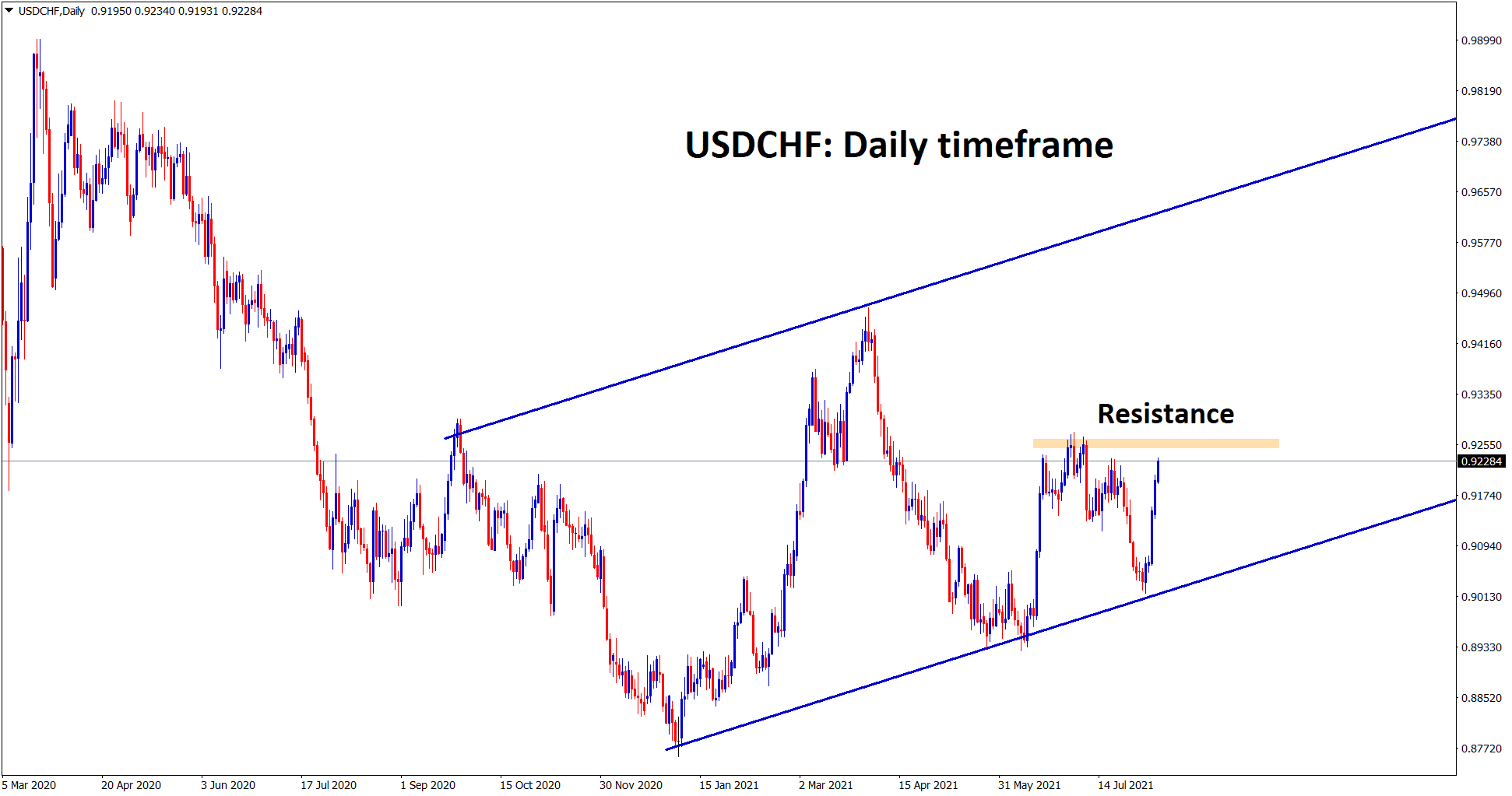 Swiss Franc made lower after Delta variant made faster in Global economy, and US Dollar getting stronger as NFP and Employment rate performed well in last week.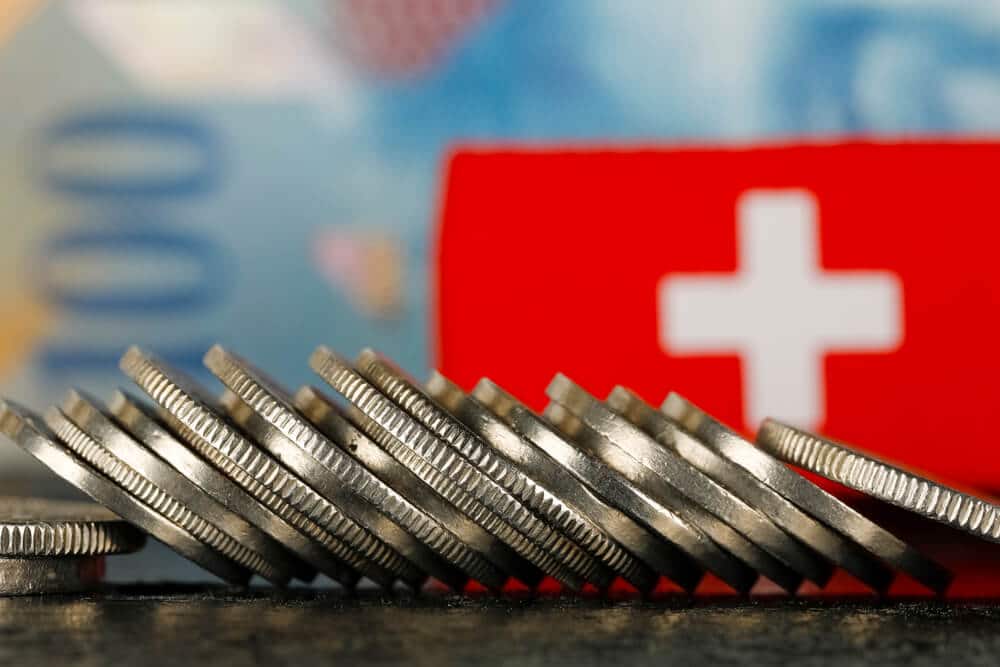 USDCHF claimed 0.92 level as Fears surrounding in Global level.
FED may soon be tapering by the end of 2022 and do rate hikes by 2023 starting as Forecasts by analysts view.
Vaccinations are made slower in Switzerland, and domestic data of the Swiss zone is under the underperformance of reading.
US Dollar continues strength shows CHF to declines in the market.
Trade forex market only at the confirmed trade setups.
Get Each trading signal with Chart Analysis and Reason for buying or selling the trade which helps you to Trade with confidence on your trading account.
Want to increase your profits in trading? Get the best trading signals at an accurate time. Try premium or supreme signals now: forexgdp.com/buy