AUDUSD Weekly Time Frame Analysis Market is moving in the Descending triangle pattern and the Market has reached the Horizontal Support area of the Pattern.
Where is AUDUSD Today
The AUDUSD currency pair has been among the most greatly impacted by a change in their monetary policies this past week. AUDUSD started the week off pretty strong in bullish market conditions and even reached heights of about 0.725. However, as soon as their updated monetary policy was revealed, it was only downhill from there. AUDUSD started to drop like a fly and it doesn't seem as though it's planning on slowing down any time soon.

AUDUSD H1Time Frame Analysis Market is moving in the Descending channel and the Market has reached the Lower low area of the Channel.
As of right now, AUDUSD has crossed its yearly low and is now being highly unstable around the 0.698 region. As elections are approaching this pair is expected to remain volatile and may continue to drop further throughout the day.
RBA Lowe Speech
Governor of the Reserve Bank of Australia, Philip Lowe, recently released a statement that held the updated monetary policies for this central bank. This statement came as a surprise to many as it revealed that the RBA had increased its interest rates from 0% to 0.25%. It was made clear in his statement that the members of the RBA believed this was the right time to start cutting back on the monetary support that was put in place to help the economy as a result of both the pandemic and the Ukraine crisis. Lowe believes that the Australian economy is more than strong enough to withstand this minor increase. He believes it may bring hardships to the people in the short term but, in the long run, it should bring more prosperity to the economy of the country.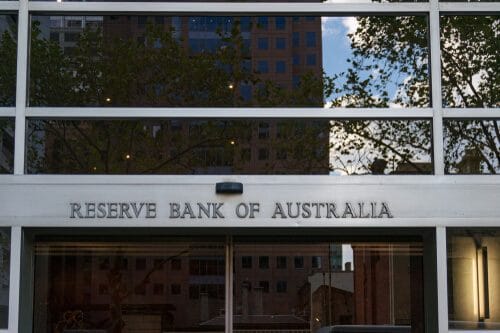 In his statement, Lowe states, "The Board judged that now was the right time to begin withdrawing some of the extraordinary monetary support that was put in place to help the Australian economy during the pandemic. The economy has proven to be resilient and inflation has picked up more quickly, and to a higher level, than was expected. There is also evidence that wage growth is picking up. Given this, and the very low level of interest rates, it is appropriate to start the process of normalizing monetary conditions. The resilience of the Australian economy is particularly evident in the labor market, with the unemployment rate declining over recent months to 4 percent and labor force participation increased to a record high. Both job vacancies and job ads are also at high levels. The central forecast is for the unemployment rate to decline to around 3½ percent by early 2023 and remain around this level thereafter. This would be the lowest rate of unemployment in almost 50 years."
PM Morrison Speech
As the elections come closer, each party is making one last attempt at winning the crowd to their side. This is exactly the case with the current Prime Minister of Australia, Scott Morrison, who is hopeful of winning the elections for the second time in a row. Morrison has attempted to woe the crowd by revealing that he won't let China set up military bases on the Solomon Islands. China is quite popular these days for trying to set up military bases all across the Pacific. If they were allowed to set up bases on these islands, Taiwan would be at huge risk due to its proximity to these islands. Morrison states that he has no intention of waging war between the two countries and would like to continue holding peaceful diplomatic relations with both of them.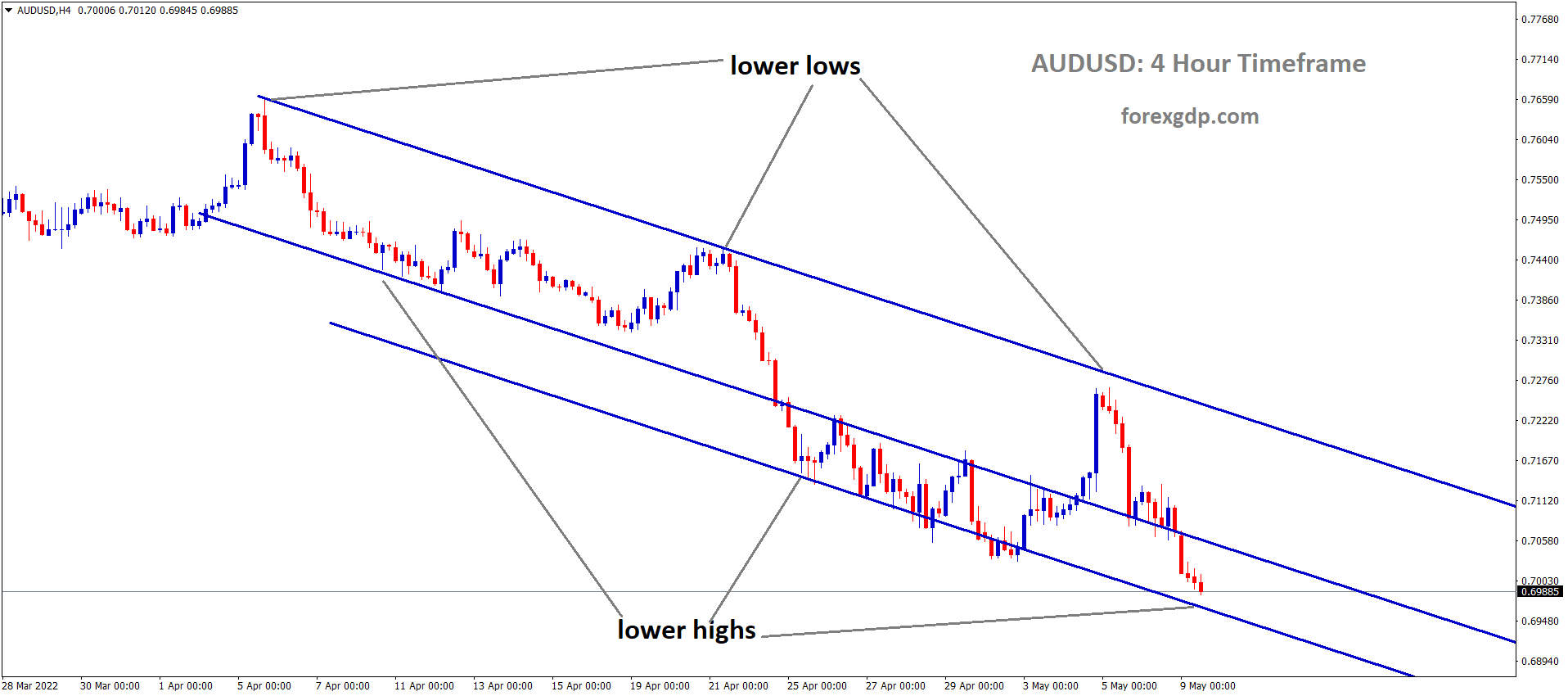 AUDUSD H4 Time Frame Analysis Market is moving in the Descending channel and the Market has reached the Lower low area of the Channel.
In his speech, Morrison reveals, "Establishing a Chinese military base in the Solomons would be crossing a red line. Australia would work with partners to ensure that that type of an outcome would be prevented. It would be unwise to speculate on specific measures that Australia might take to prevent a military base from being established on the Solomons. The Solomon Islands government themselves have made it very clear to us that that is not an outcome that they are seeking or supporting either. I believe it is not in their national interest to have such a presence. In other words, Mr. Speaker, we are threatened with invasion. And that is serious. We are being treated as kindergarten students walking around with Colt 45s in our hands, and therefore we need to be supervised."
Australia's Oil Demand
As we all may know by now, there is an alarming shortage of oil all around the world. The main reason for this shortage is the ongoing war crisis in Ukraine as a result of Russia's attacks. This war has caused several countries to stop importing Russian oil as a way to hopefully destroy their economy and force them to surrender in the war. This war has also caused supply chain issues and has made it really difficult for the rest of the world to transport their energy resources. This is where Australia comes in. Australia is now becoming increasingly popular as a nation rich in oil that has plenty of supply to spare some for the rest of the world. However, it is important to note that although Australia may look like a great option to get oil from now, it may not work in the long run. This is mainly because importing anything from Australia is such a hassle due to their location and vast distance from the rest of the world. They're only useful in emergency circumstances like right now.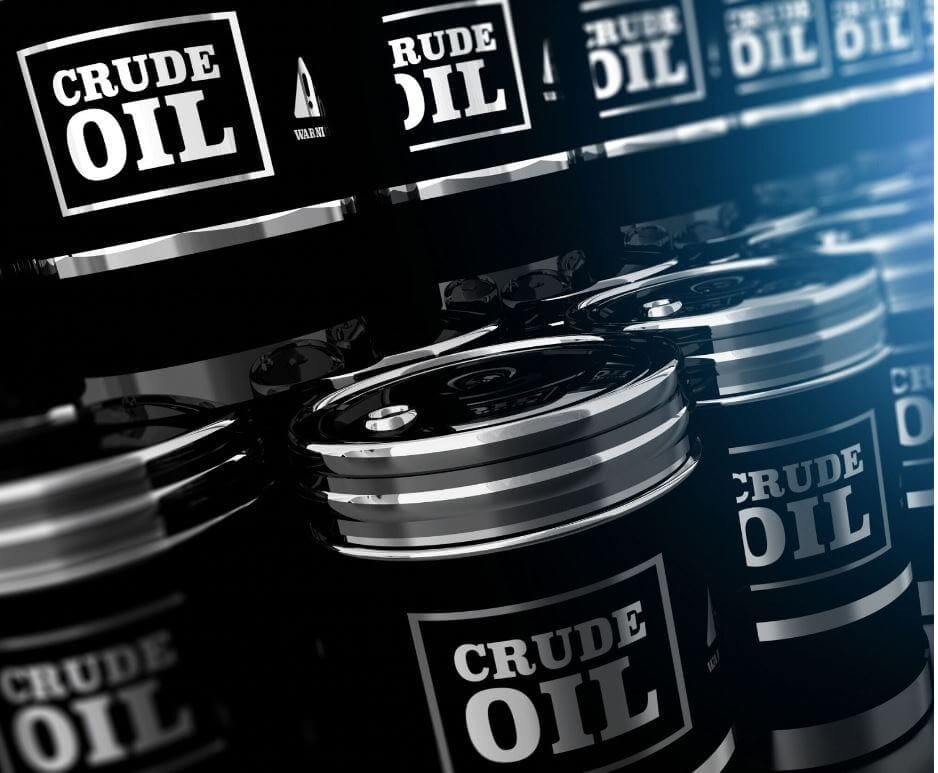 Bruce Robertson, an Australian analyst at energy think-tank IEEFA, has revealed his predictions and suggestions for Australia's oil supply. He states, "It would be nice to divorce energy from geopolitics, but the reality is you just can't. Ukraine has been a wake-up call for literally everyone around the world. Governments are looking at Europe, and Germany in particular, and seeing the new need for energy independence. If you can produce energy at home, you're far more secure than relying on imports. China doesn't want to rely on Australia for energy, that's the bottom line. They'll likely stay the course with the current projects, but it is highly unlikely they will sign up for new LNG projects going forward. China has not signed new LNG contracts with Australia for several years now."