Gold: China facing Crisis in Real estate, and the US cools in economic recovery.
Gold is consolidating now after breaking the descending channel.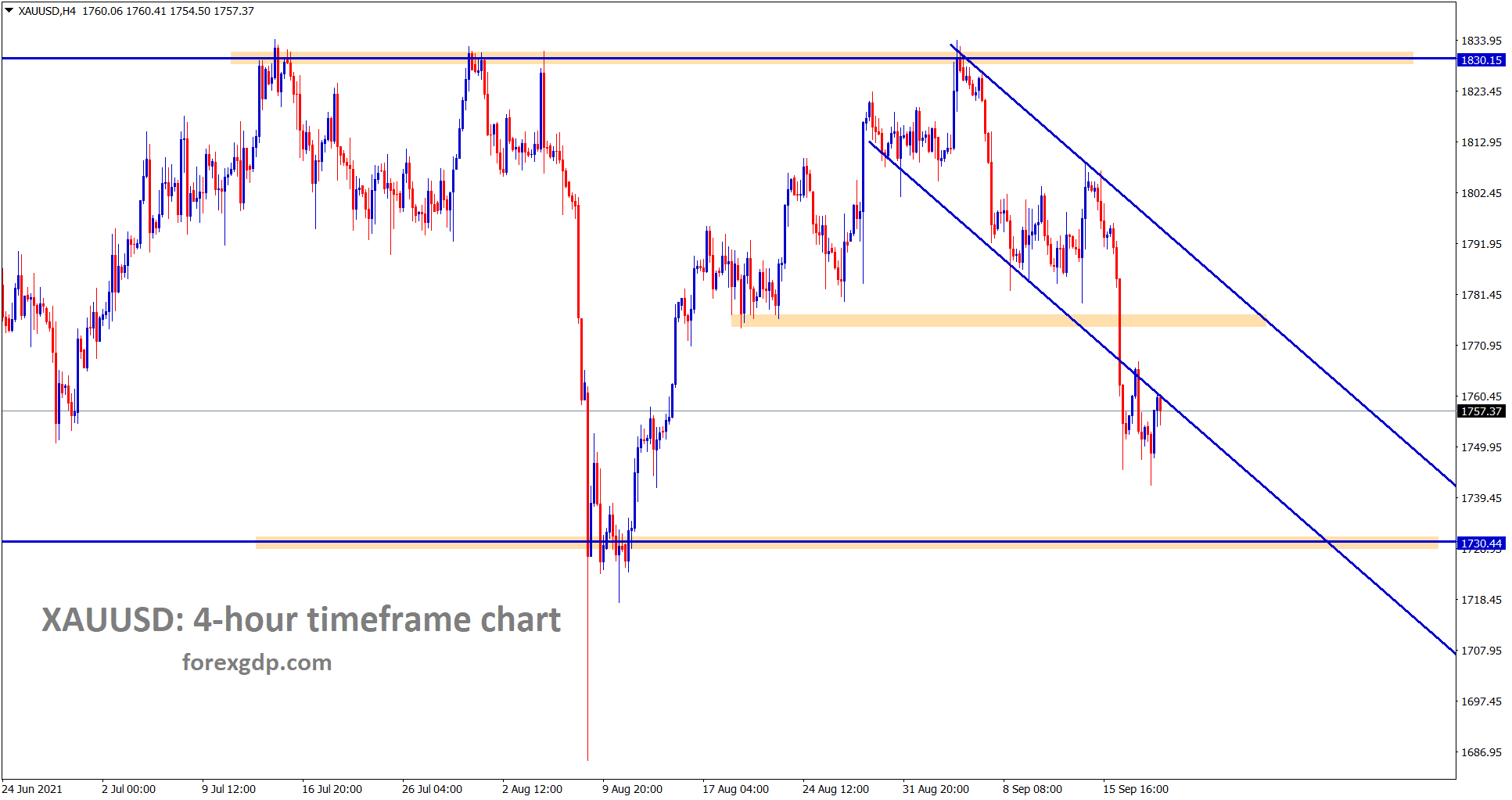 Gold prices ticked lower as China facing a real estate crisis from Real estate giant Evergrande facing a Default of $300 billion.
And China Government must tackle the issue effectively, and the gold market remains under selling pressure from China to compensate for losses.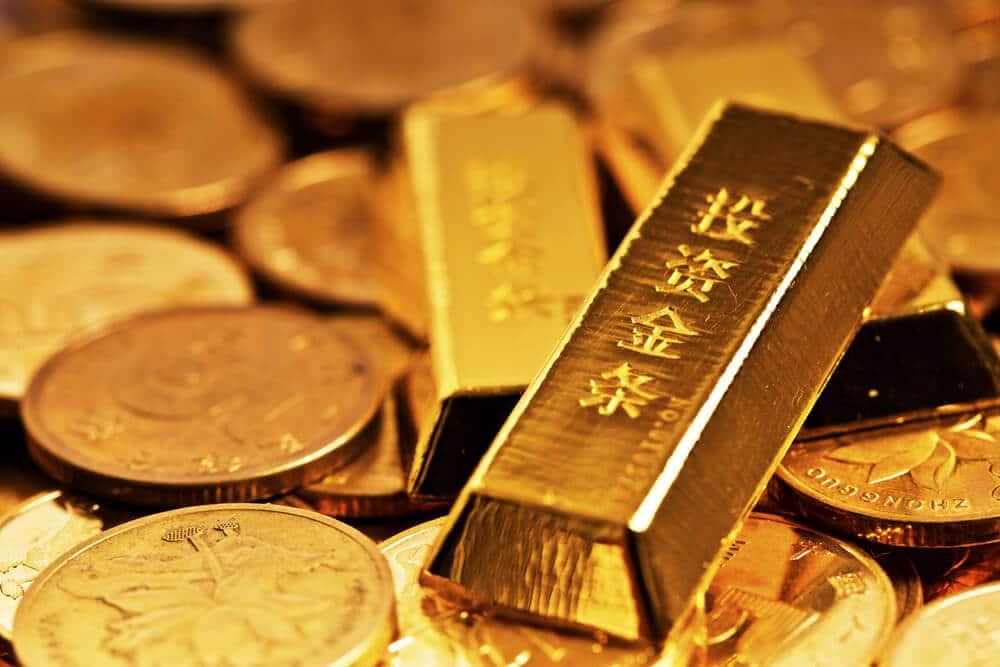 And FED meeting is now showing a positive side for tapering mood as the US economy progressing well in last week data.
So Gold markets are likely to sell off this week as Weak demand in Global markets.
US DOLLAR: FED meeting Forecast
USDCAD is moving in an uptrend channel line.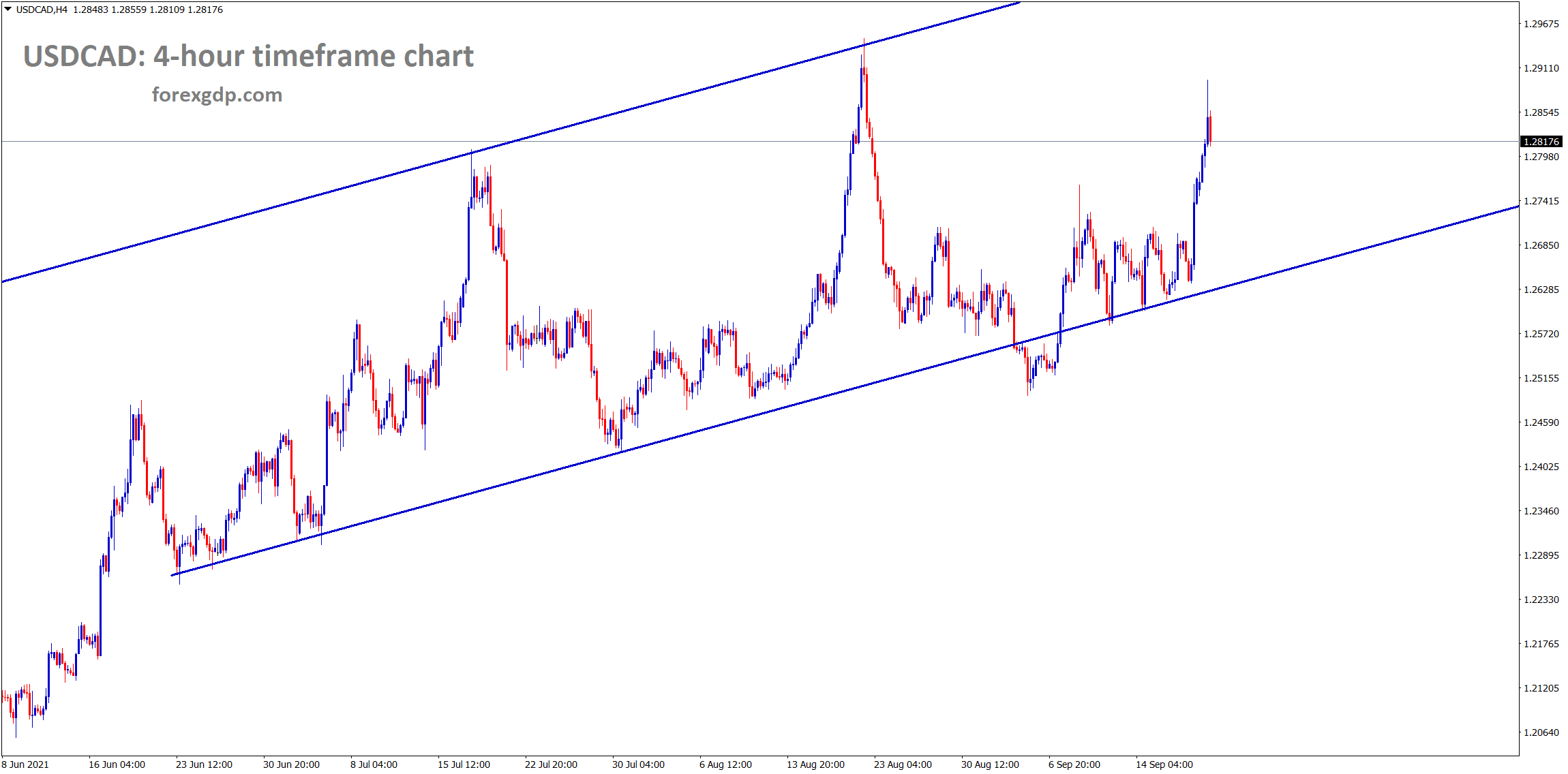 NZDUSD is falling from the lower high area of the downtrend line in the daily timeframe chart. Expecting further fall on NZDUSD..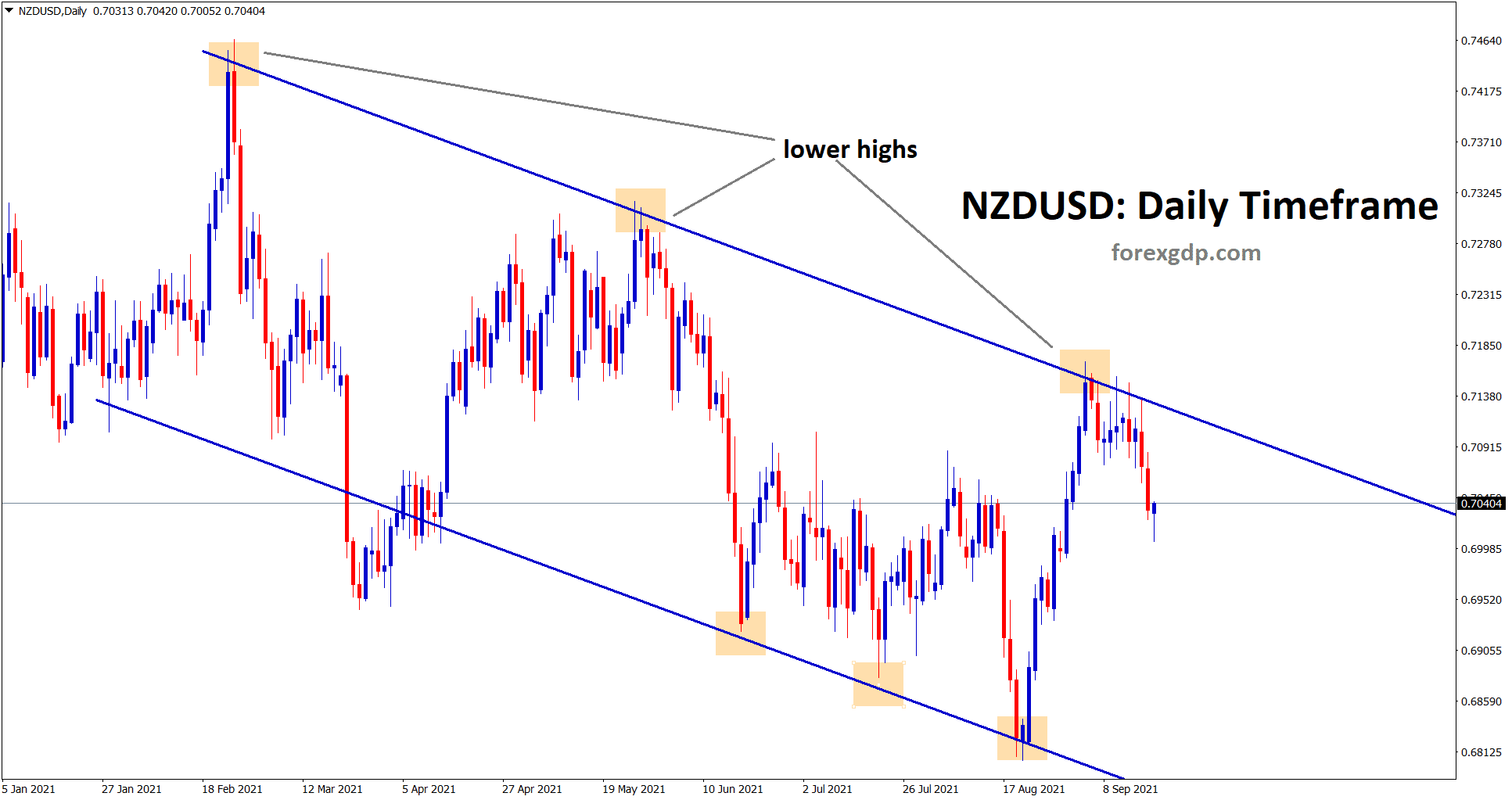 USDCHF has fallen back to the retest area of the horizontal resistance and also the minor ascending channel retest zone.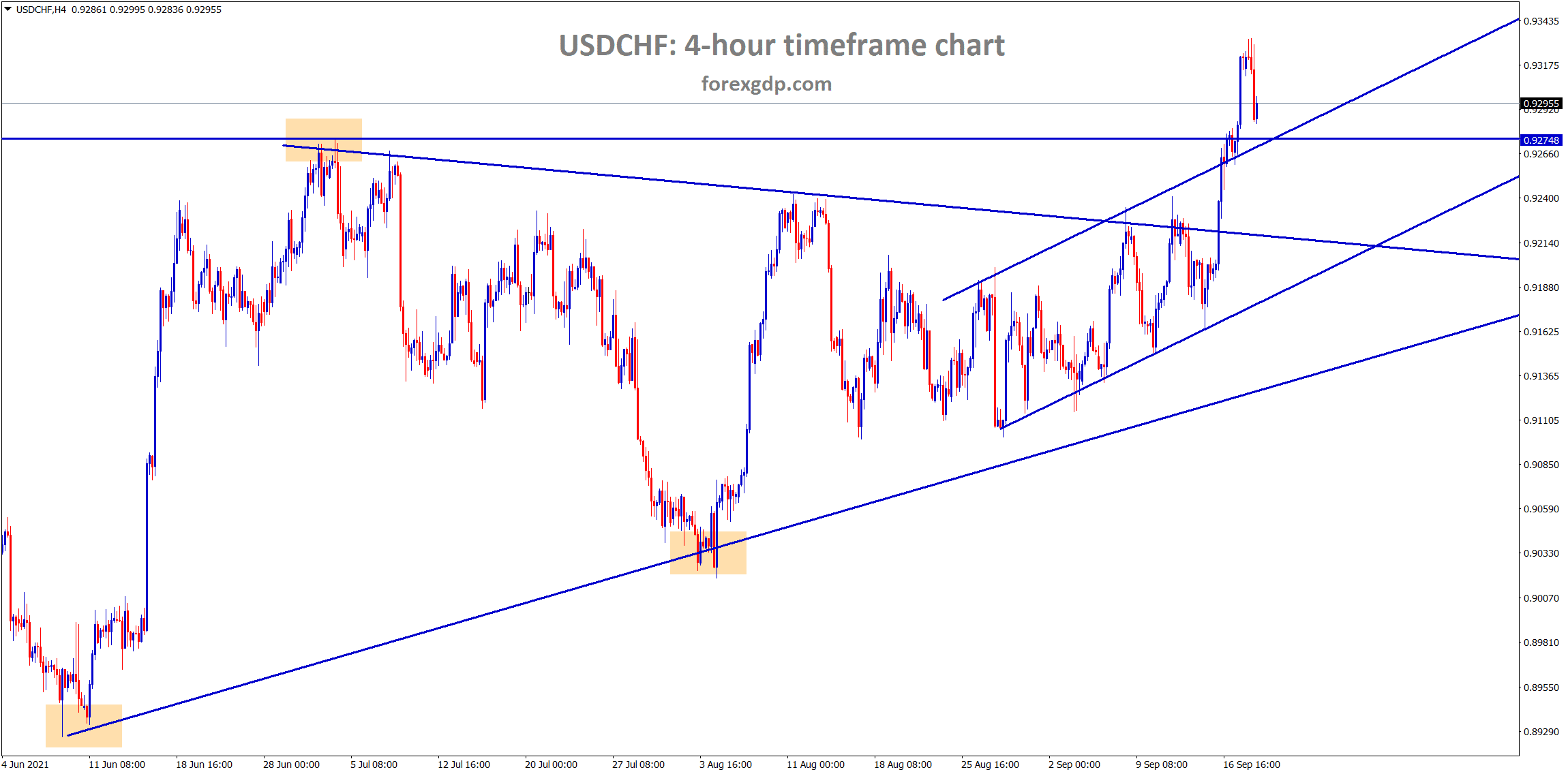 FED meeting scheduled this week, and China second Real estate Giant Evergrande shows defaults in Debts for Creditors from Banks.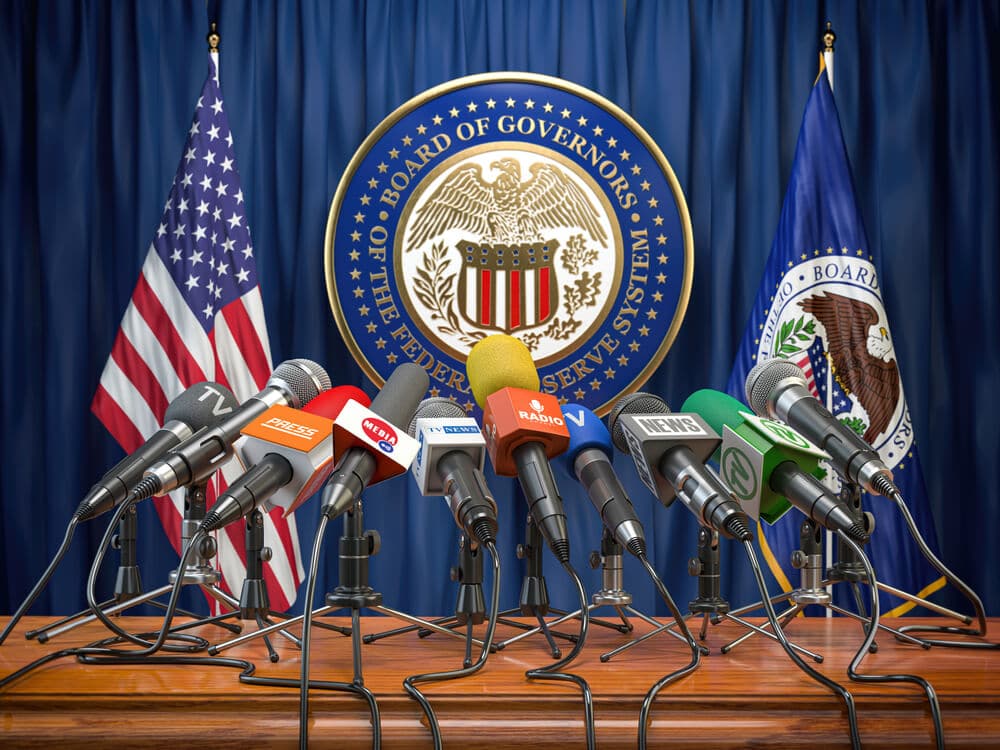 Total debts are $300 billion defaults, and bonds due are $83.5 million this week, whether liquidated not on Thursday or more debts will be coming back to the company.
Already Chinese Government has tackled with Delta variant, and now the real estate problem with Giant company.
And now all eyes looking as Lehmann brothers collapse in 2008 as the remainder, same will be happening in Evergrande company in China.
But China Government handling way is different from the US is expected.
Now US FED whether to tapering or loosening policies depending upon Domestic data scheduled in a month.
EURO: German elections forecast
EURUSD has broken the bottom level of the descending channel and starts to fall towards the next support area.
EURAUD is moving in an Ascending channel range in the 1-hour timeframe.
Euro currency stood weak mode as Coalition German Government will form ahead of German election happening this week.
And Coalition Government with the current Party makes more fiscal policies to implement; therefore, Euro weakness in the market is reflected.
This week Wednesday, Eurozone shows the consumer confidence index for September scheduled and expected to fall to -5.6 from -5.3.
And by following Day Manufacturing, Services and Composite PMIs are also expected to be lower in September than August.
Friday Business climate index for Germany is Expected to Drop to 98.5 from 99.4.
This week economic data makes Eurozone weaker and the Euro currency too weak against US Dollar.
UK POUND: Northern Ireland Protocol issue
GBPUSD is moving in a descending triangle pattern.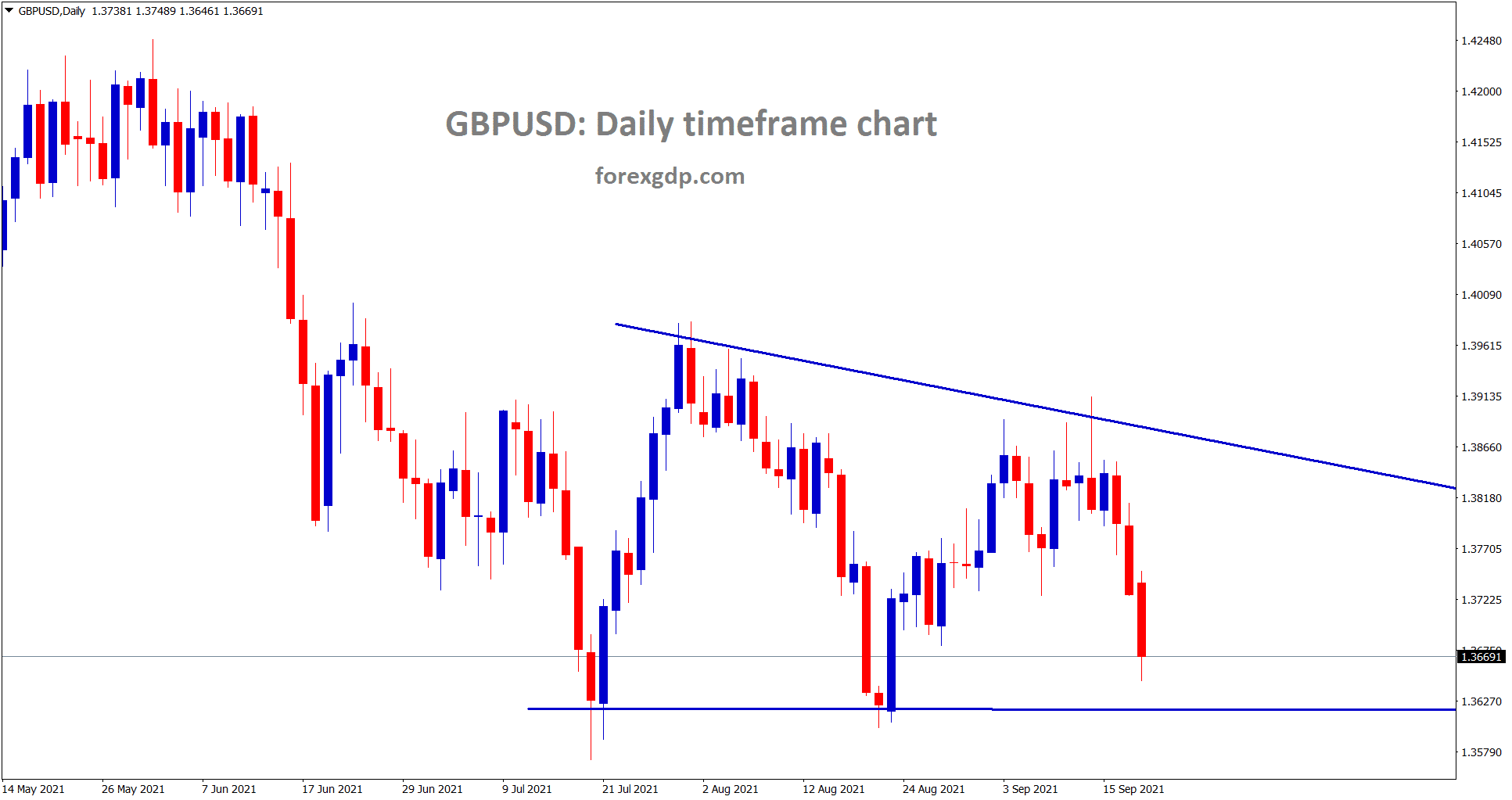 GBPJPY is going to break the descending triangle soon.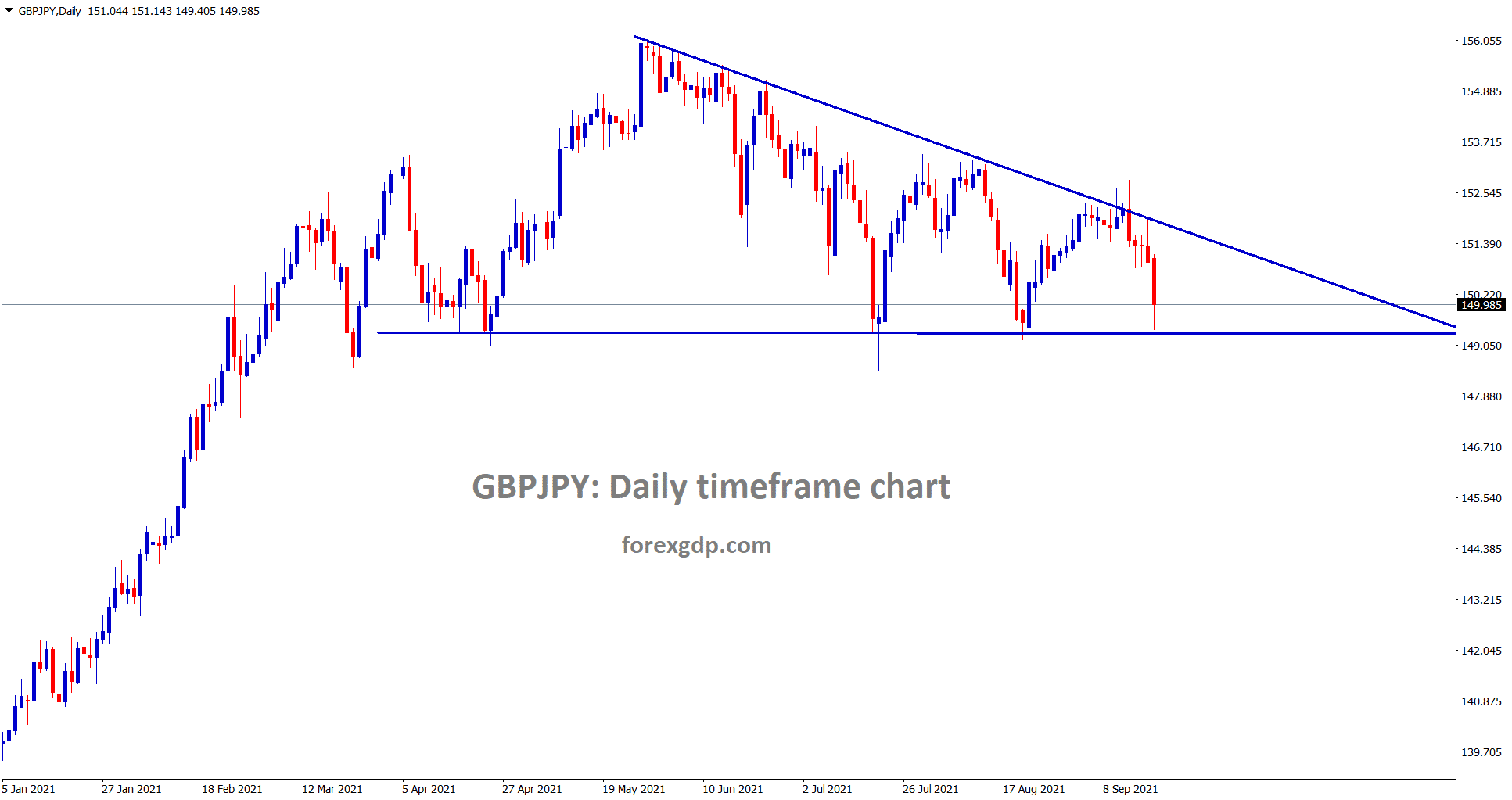 UK Pound declined lower as US Dollar strengthening each week.
UK and EU trade deal on Northern Ireland still under talking progress, the UK concludes to the extension of day of Moving well to Northern Ireland. But still, the EU is not acceptable for extension of date.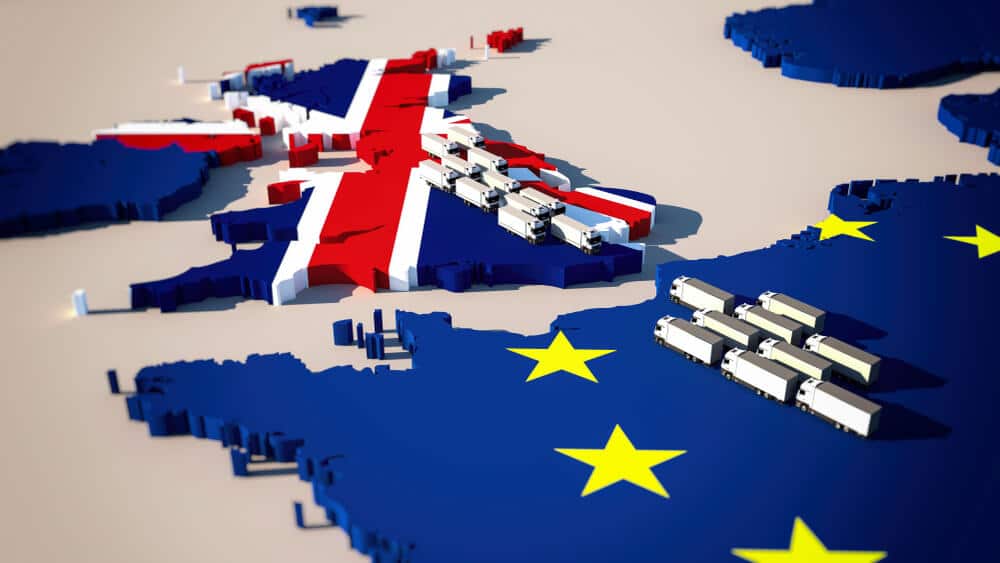 This remains a concern for UK Pound to drag lower.
This week FOMC meeting is to conclude whether Tapering of assets is happening or not based on economic data performance in the past.
And UK Pound shows declines further this week as the US Dollar upward solid direction in the market.
Canadian Dollar: Canada General Elections
GBPCAD is moving uptrend and reaches the horizontal resistance area.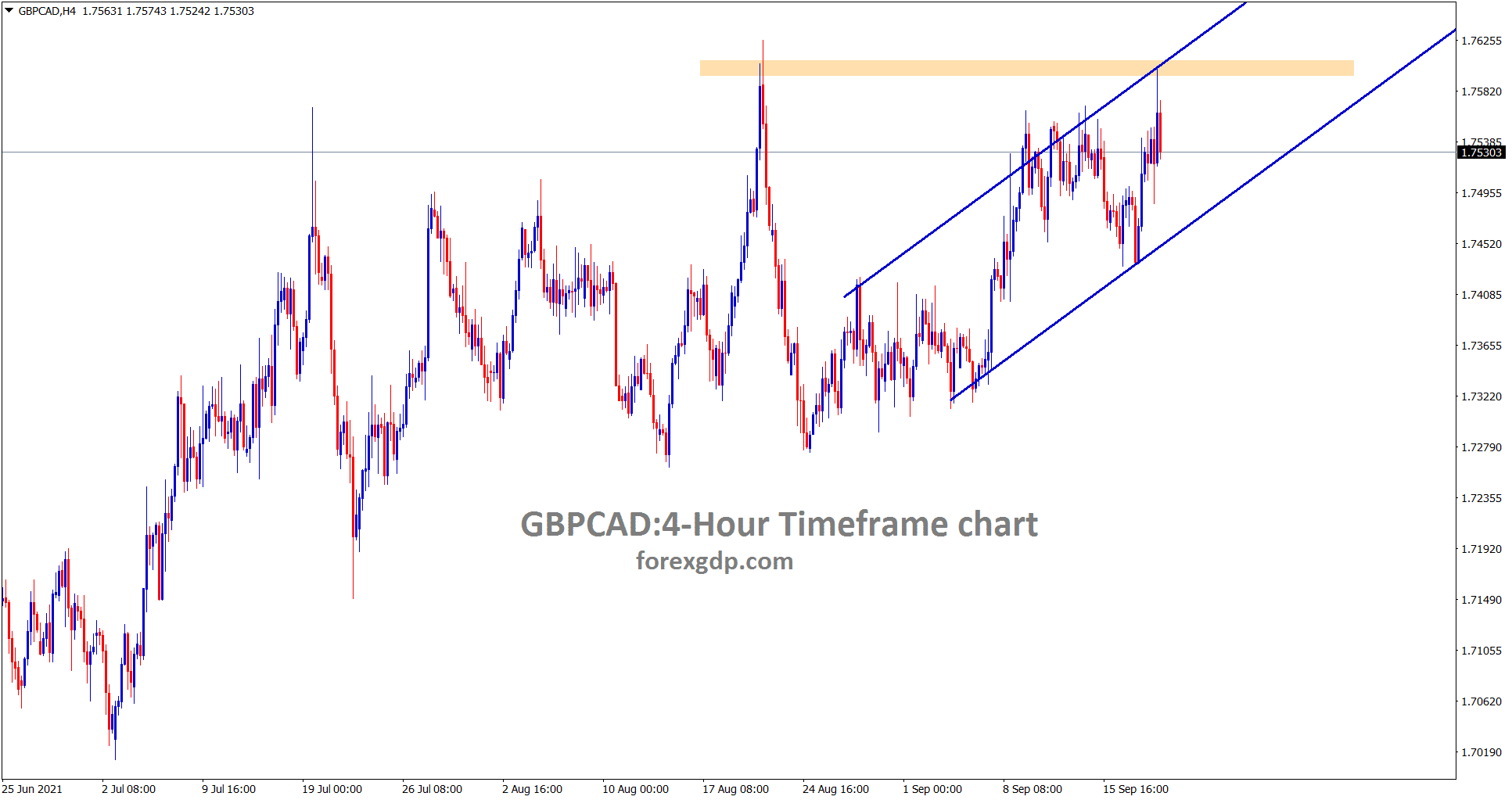 Canadian Dollar declines lower Ahead of the Canadian election, which is scheduled today.
And Oil prices ticked up higher and helped the Canadian Dollar support, but Weak domestic data made the Canadian Dollar fall.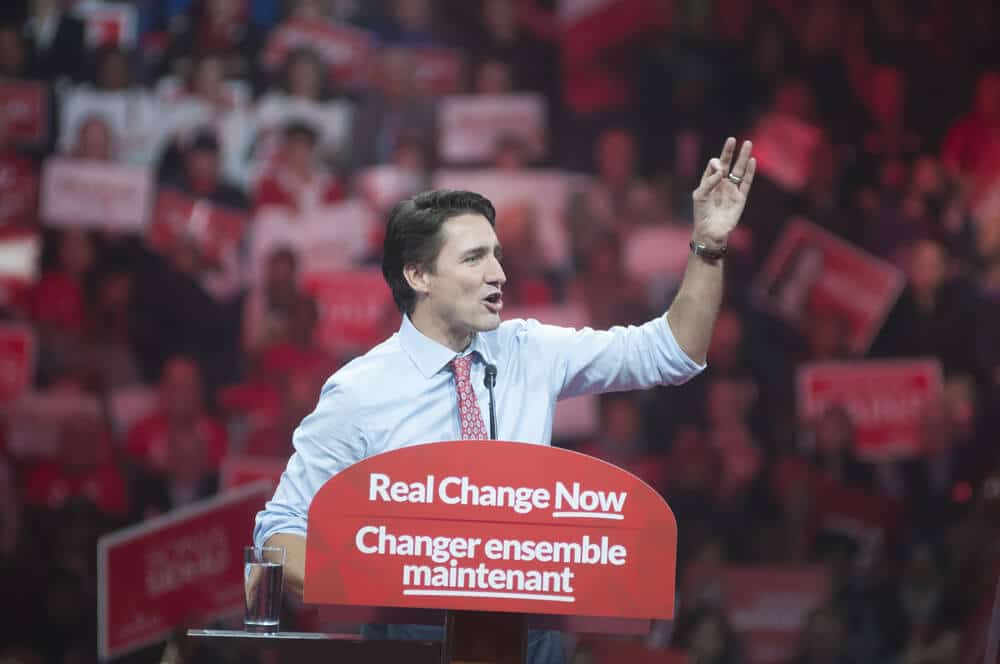 And more stimulus is expected from Current PM Justin Trudeau of Canada, which makes lower for Candian Dollar.
US FED meeting scheduled this week, based on tapering or non-tapering, US Dollar will move higher high or higher low we see in this week.
Japanese Yen: Bank of Japan monetary meeting Forecast
USDJPY is moving between the channel range, now it has reached the higher low level of the ascending channel, wait for the breakout or reversal..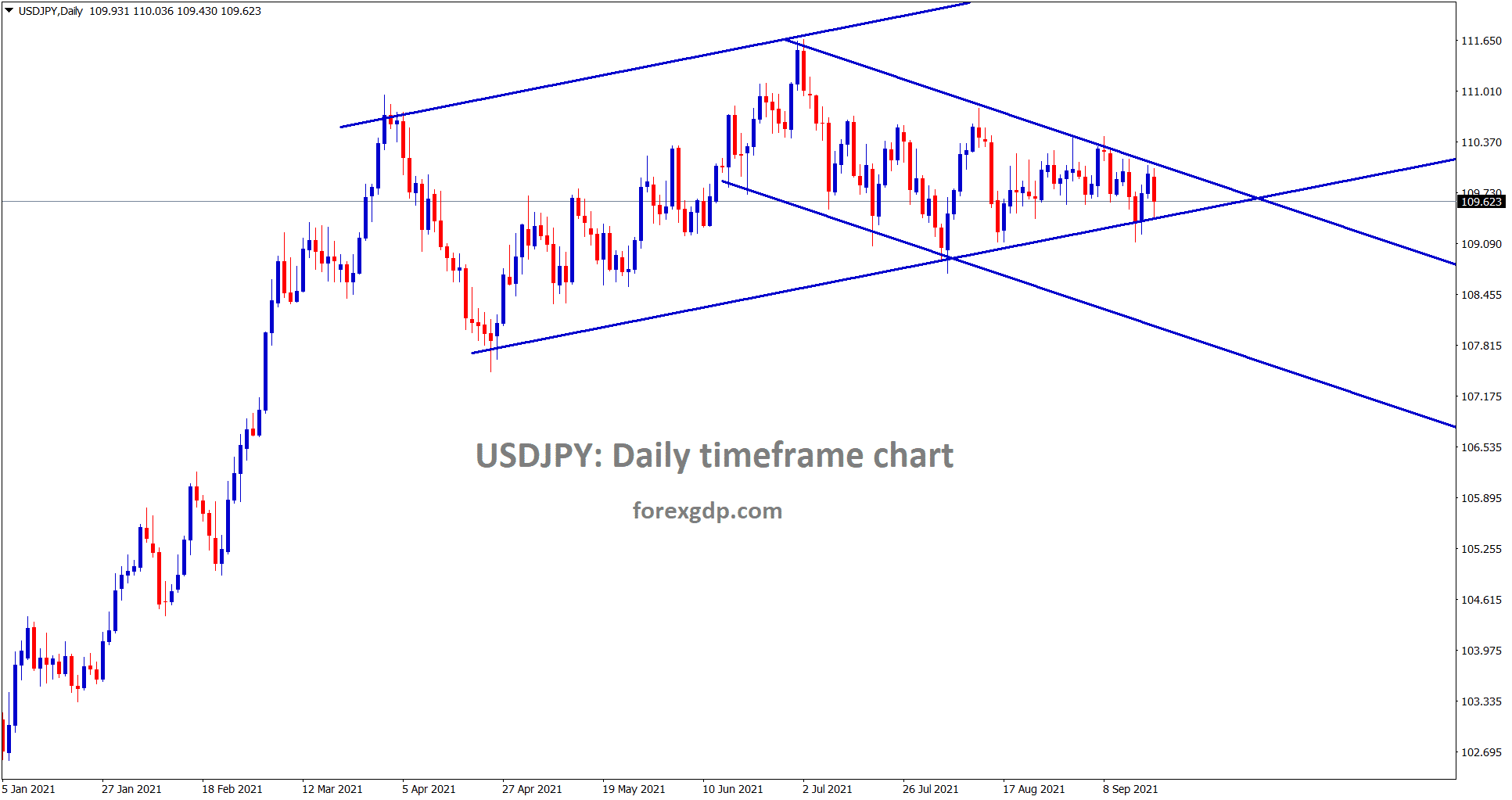 NZDJPY came to the retest zone of the broken descending channel.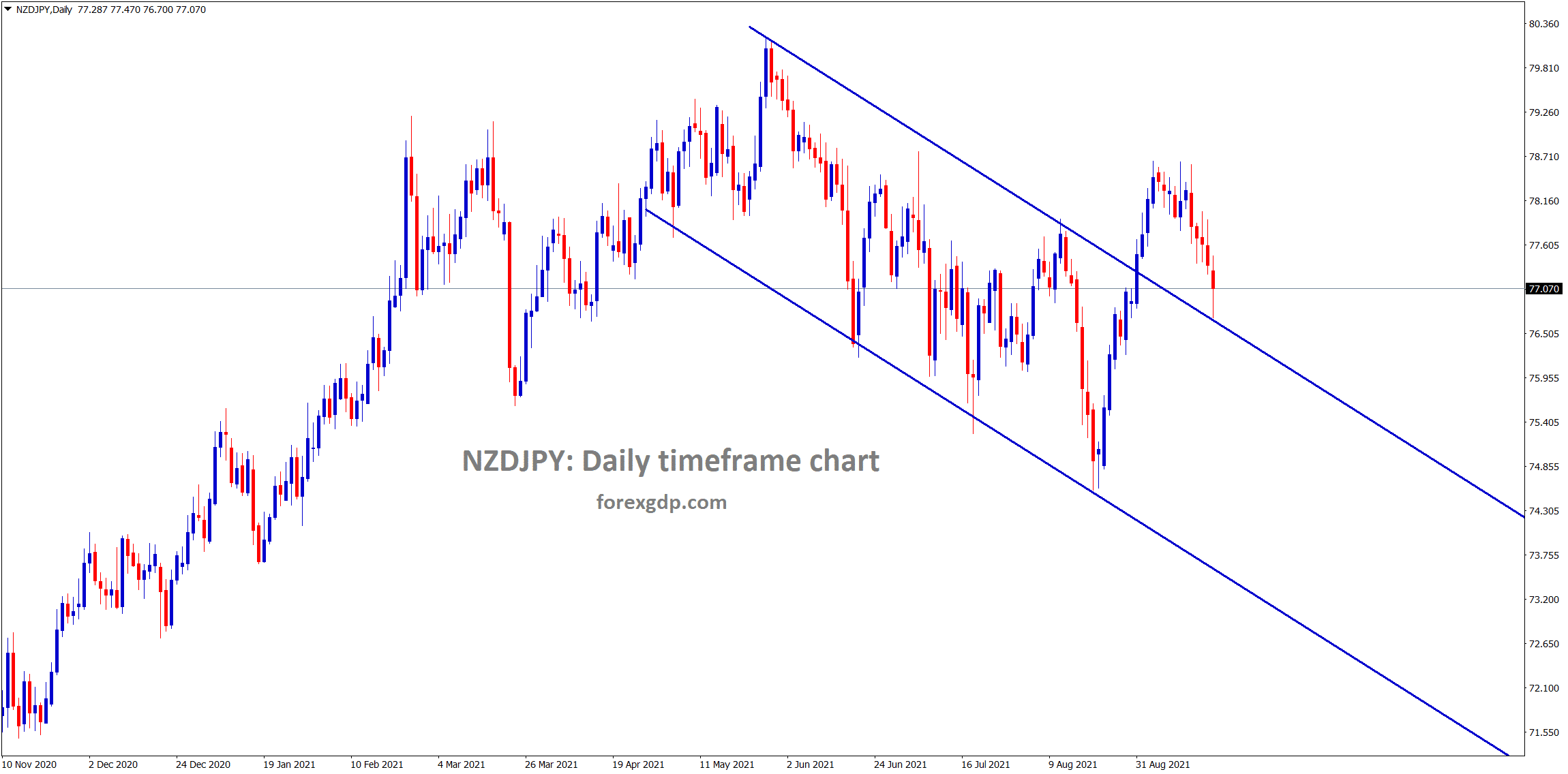 Bank of Japan Monetary policy meeting will happen this week, and most analysts expected to keep rates unchanged at -0.10% as under Yield curve control and Negative interest rate policy.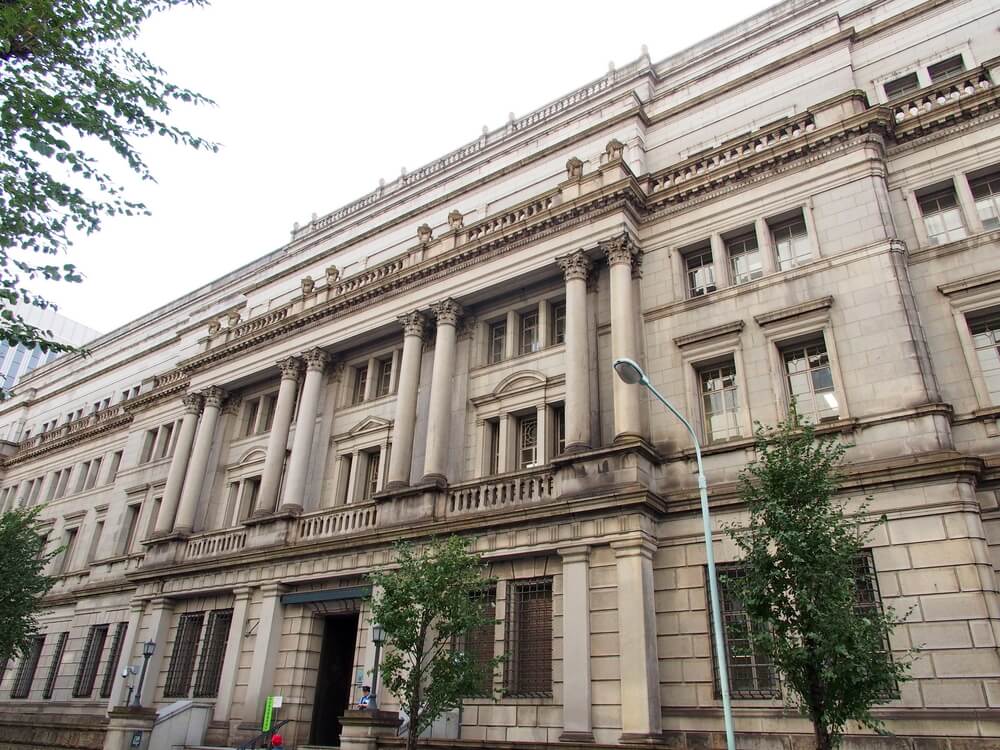 And Elevated covid-19 cases in summer make manufacturing PMI tick lower to 52.7 from 53.0, Services PMI tick lower to 42.9.
Both are largely by Products of supply chain Disruptions.
Bank of Japan is now likely to concentrate on improving the economy, Vaccination rates are rising faster, and Lockdown is releasing discussion.
Inflation stands at 0.2%, which is far from the 2% target of the Bank of Japan.
And Bank of Japan will follow an accommodative policy stance in the upcoming meeting, as Bank of Japan Governor Kuroda said.
Australian Dollar: China real-estate Giant Evergrande Crisis
Australian Dollar performance in the market shows declines against US Dollar. As More Delta variant spread in New South Wales and Victoria state now came to cool down.
But Tight lockdown initiates in the region, and some parts of areas step by step, releasing started Australia.
After those under 16 are fully vaccinated, we can expect lockdown releasing.
And also, China now has trouble with the Real-estate crisis with Evergrande Company defaults of $300 Billion.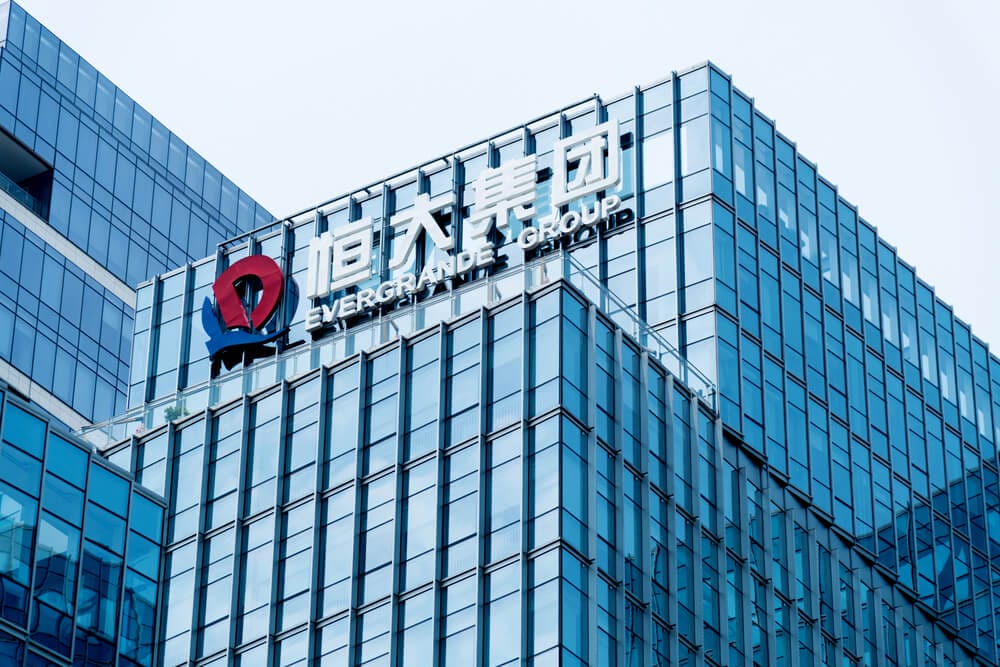 And this week, due to od $83 million for Bonds markets, whether liquidity may happen and settle to creditors or defaults cause is more doubts with investors.
Due to these scenarios, Australian and New Zealand exports to China were affected by Real-estate problems.
China Growth slowdown in the medium term
Natixis forecasted a Slowdown in China economic growth significantly in a short time because of political and economic reasons.
Productivity decreases and Output cost weighted higher, and Private companies show fewer profits as the Chinese Government controls private companies through databases handling, Director appointments.
Now Private companies are as inefficient as State-owned enterprises due to more control of Chinese Government rules and regulations.
Foreign listing is avoided and Declarations of redistribution of Wealth. Chinese Growth will affect the Australian Dollar in the upcoming weeks.
New Zealand Dollar: Services Index Declined
NZDUSD is falling from the lower high area of the downtrend line in the daily timeframe chart. Expecting further fall on NZDUSD.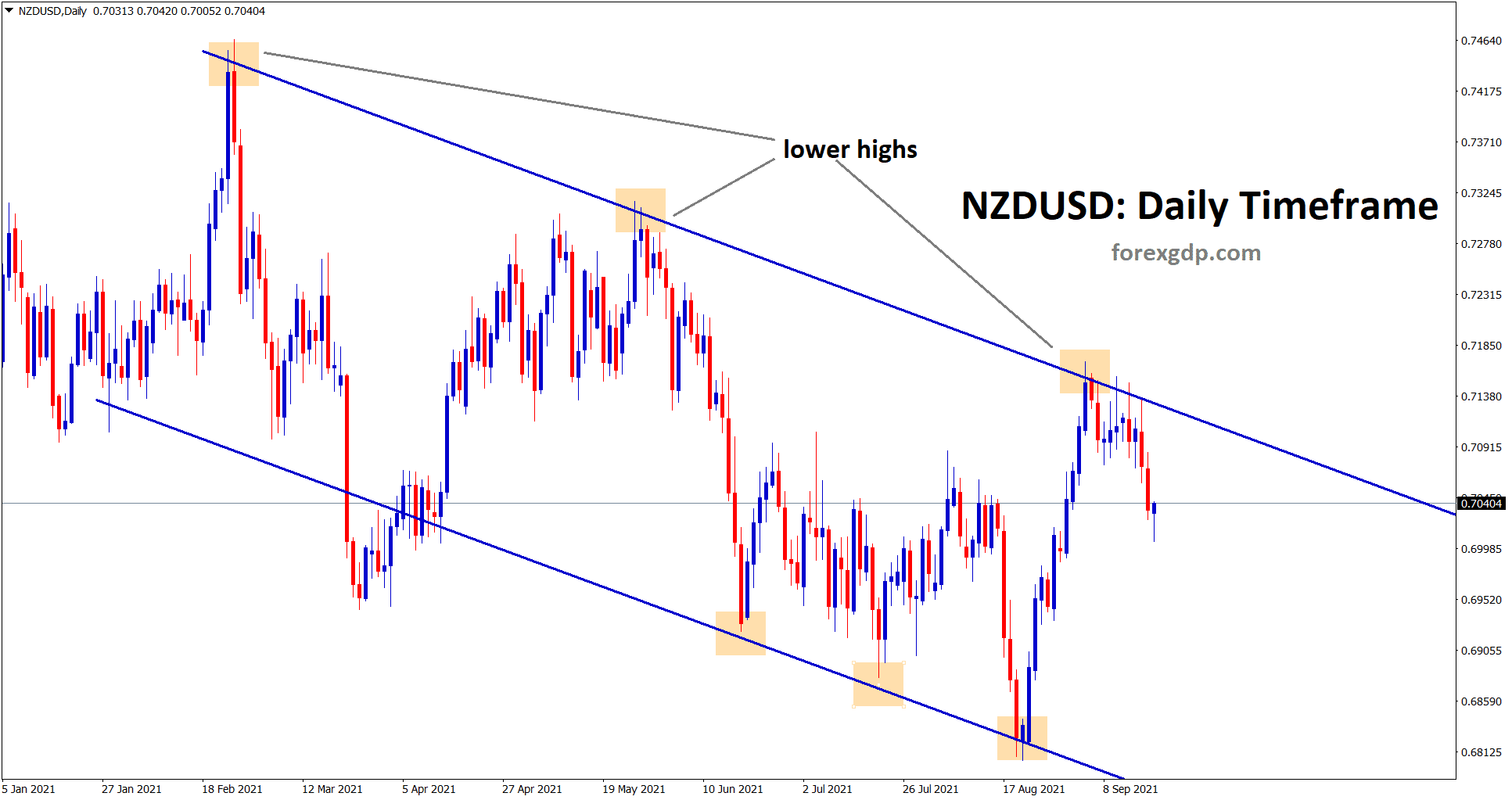 New Zealand Dollar declined to 1.5% fell from Highs as the US Dollar dominant performance in the market.
And Services Index from Business New Zealand in August fell to 35.6 from 57.9 in July month. This shows more contraction and a Second consecutive slowdown from June month.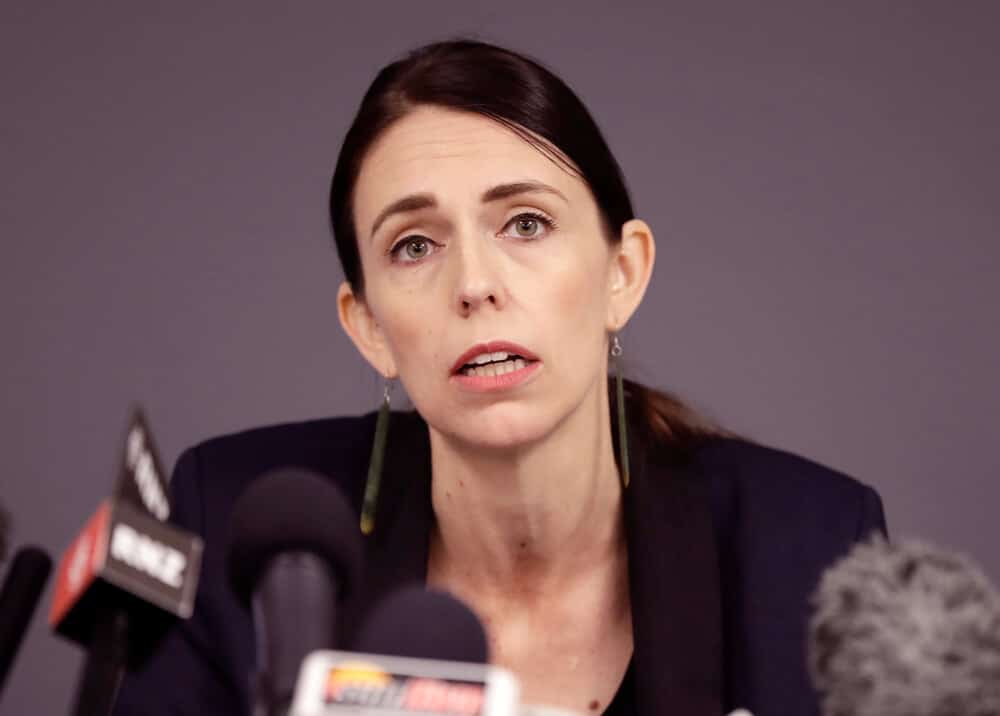 New Zealand has removed Four-level lockdowns in some cities, But Auckland remains challenging at the fourth level; it may be extended or released this week will conclude by New Zealand PM Ardern.
China Real estate giant Evergrande under default condition for Credit companies as Selling and given Debt defaults as slowed and Liquidity is not sufficient to close the debts to creditors.
And This formed a $300 billion debt default created by Evergrande, which included China Real estate's slight fears this week.
Swiss Franc: SNB Meeting forecast
EURCHF is moving in an uptrend line in the hourly timeframe.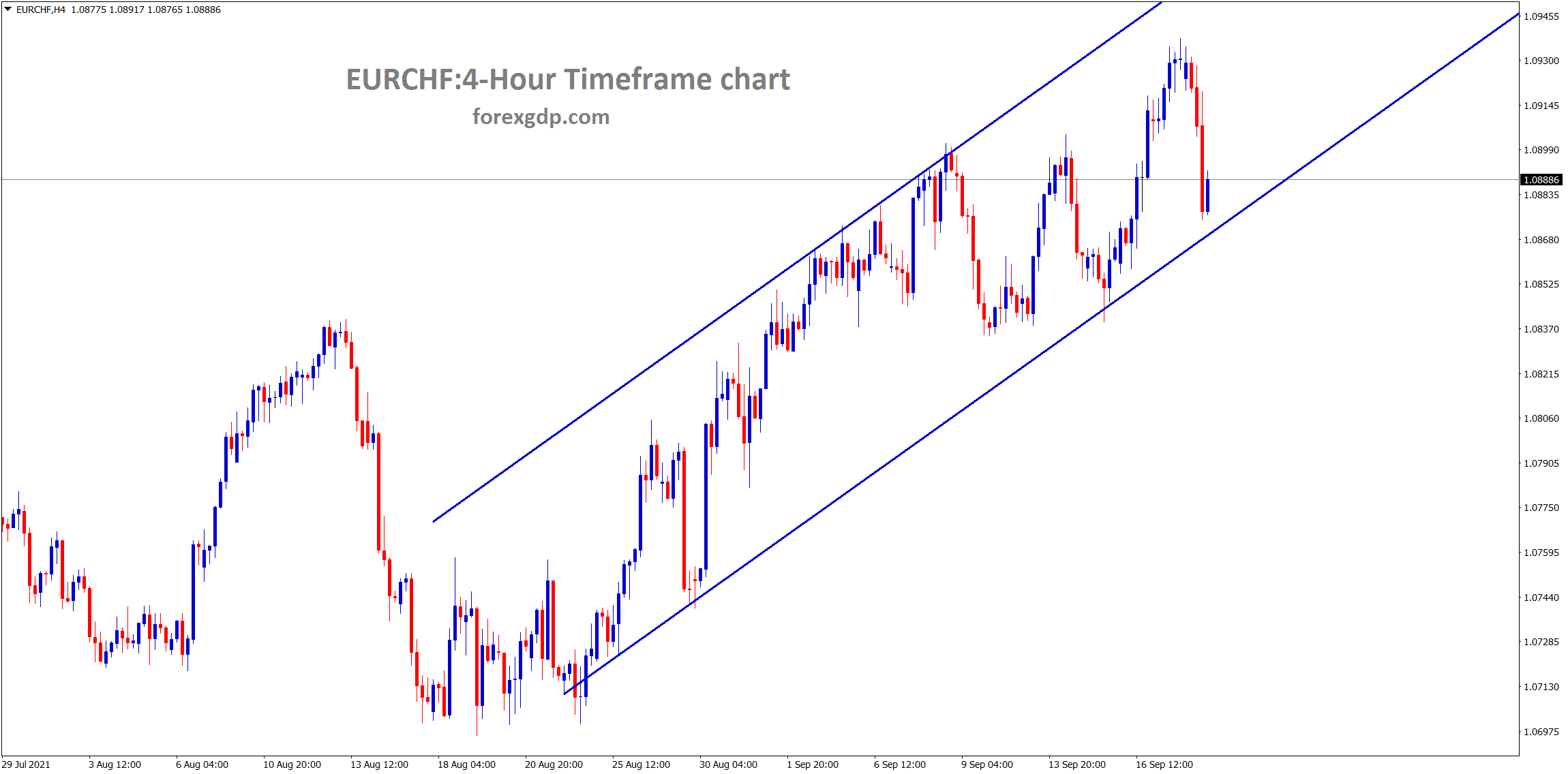 CHFJPY hits the previous strong resistance which may become a new support soon..
US senator Mnuchin delays the US President Joe Biden spending package vote to 2022.
As US House Speaker Nancy Pelosi arranges for a bipartisan approach for raising the debt ceiling limit.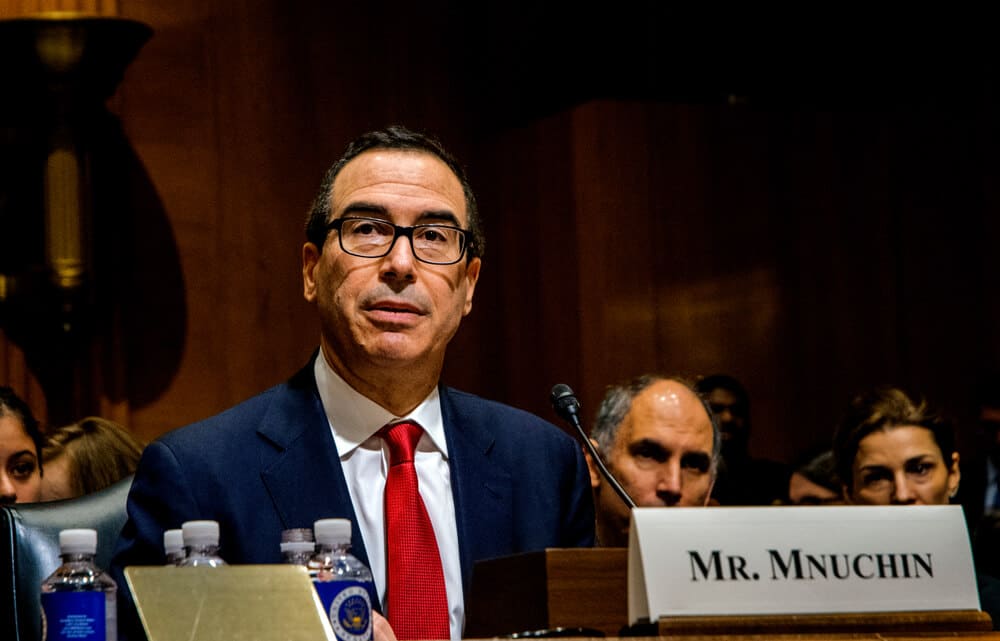 And this week Swiss National bank monetary policy meeting is scheduled; no changes in policy are expected in the Bloomberg survey.
US FED meeting also scheduled this week, any tapering done then US Dollar Spark to higher expected this week. But no tapering escalated cooldown market.
 USDCHF reached the 0.93 level as CHFJPY declined the monthly support level of 118.
---
Don't trade all the time, trade forex only at the confirmed trade setups.
Get more confirmed setups at premium or supreme plan here:  https://www.forexgdp.com/buy/