Gold: FOMC Meeting Minutes
Gold XAUUSD is moving in an uptrend and the previous resistance acting now as a new support level.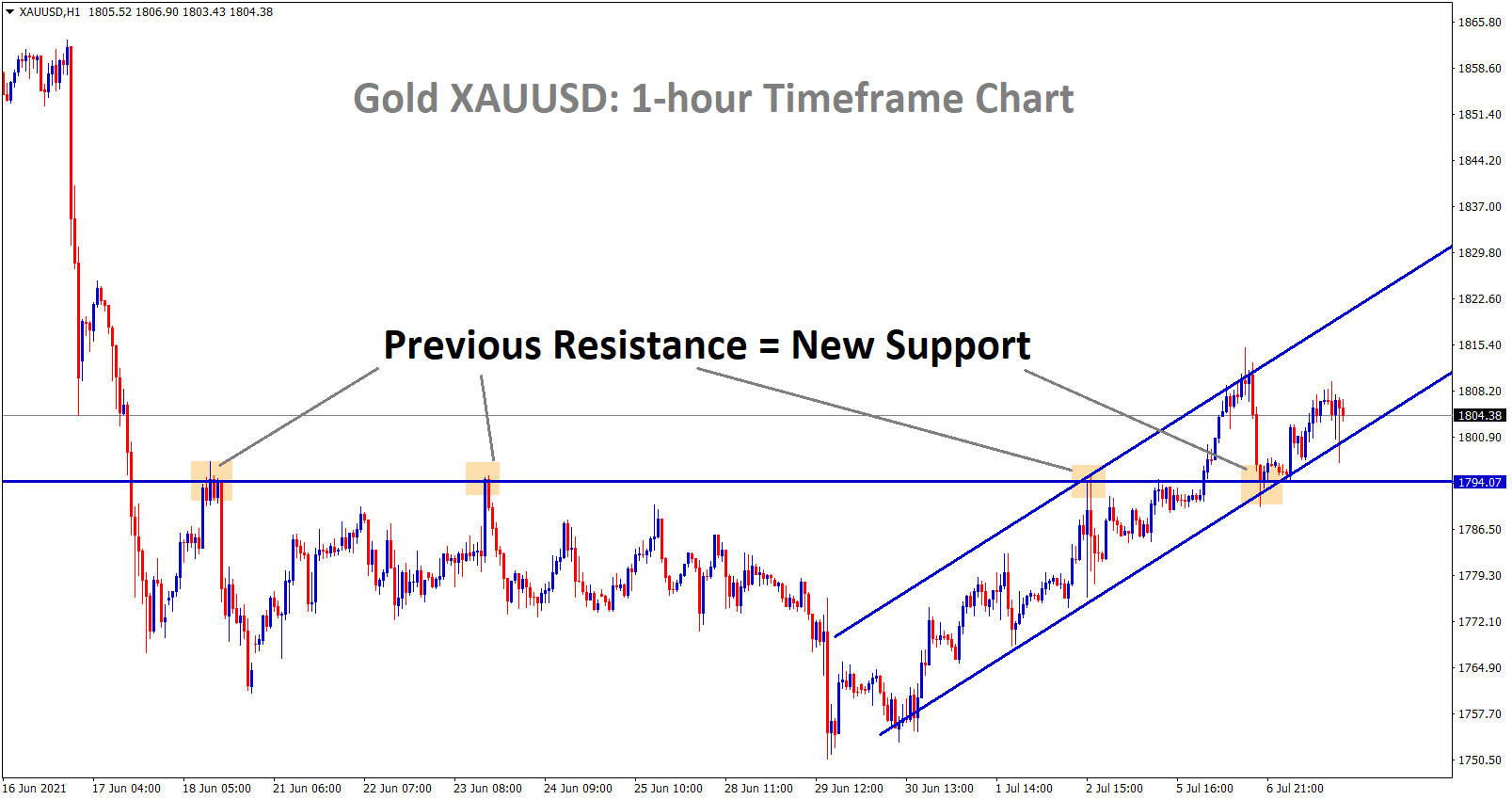 Gold prices remain elevated as lower high moments played here and US Dollar moves lower after last week employment rate keeps lower rate.
Today FOMC meeting minutes may speak about tapering assets purchases and overall economy projections.
In June the services sector dipped lower at 60 levels. The service sector accounts for 70% of US GDP.
Gold prices will be elevated if FED speaks a Dovish stance and reverses if FED speaks a hawkish tone
US Dollar: Third quarter Forecast
USDJPY has bounced back a little bit after hitting the horizontal support 110.50 now market may break the support or continue to move it's uptrend.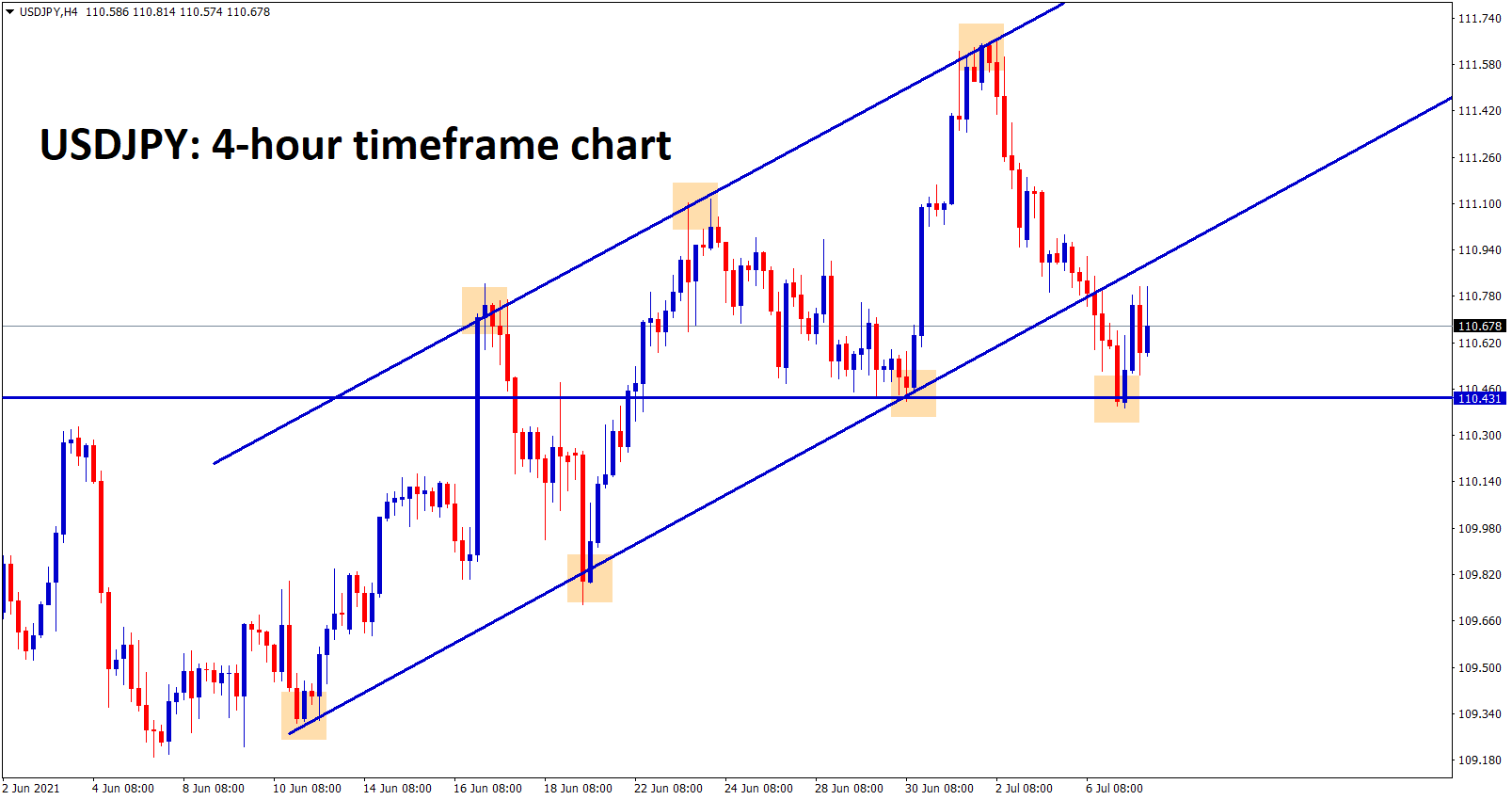 US Dollar remains resilient in 2021 third quarter and first 2 quarter shows dominant performance as 8-9% higher from lows in USDJPY-102-111 range.US Dollar have positive domestic data.
The Jackson hole and September FOMC meeting are really to focus one for any tapering bets.US Dollar index show range-bound market 81-100 level for last 10 years.
Today FOMC meeting minutes may shift the ranging levels and receive a higher momentum today. But 111.600 is stronger resistance acting as a barrier and strong news will lift the prices to 112.500.
US Dollar: the US urges China private sector to help debt countries.
US Urges China to participate in the G20 debt response scheme to lower-income countries to support.

From the Covid-19 crisis level, many poor countries and lower-middle-income countries face higher debts.
By considering this scenario US urged Chinese Private sector companies to boost participation to lower the burden of Debt in lower-income countries.
More participation to give IMF funds release to lower-income countries will lead to improvement begins in respective countries.
Euro: FOMC meeting minutes
EURAUD breakout and Retest scenario happening.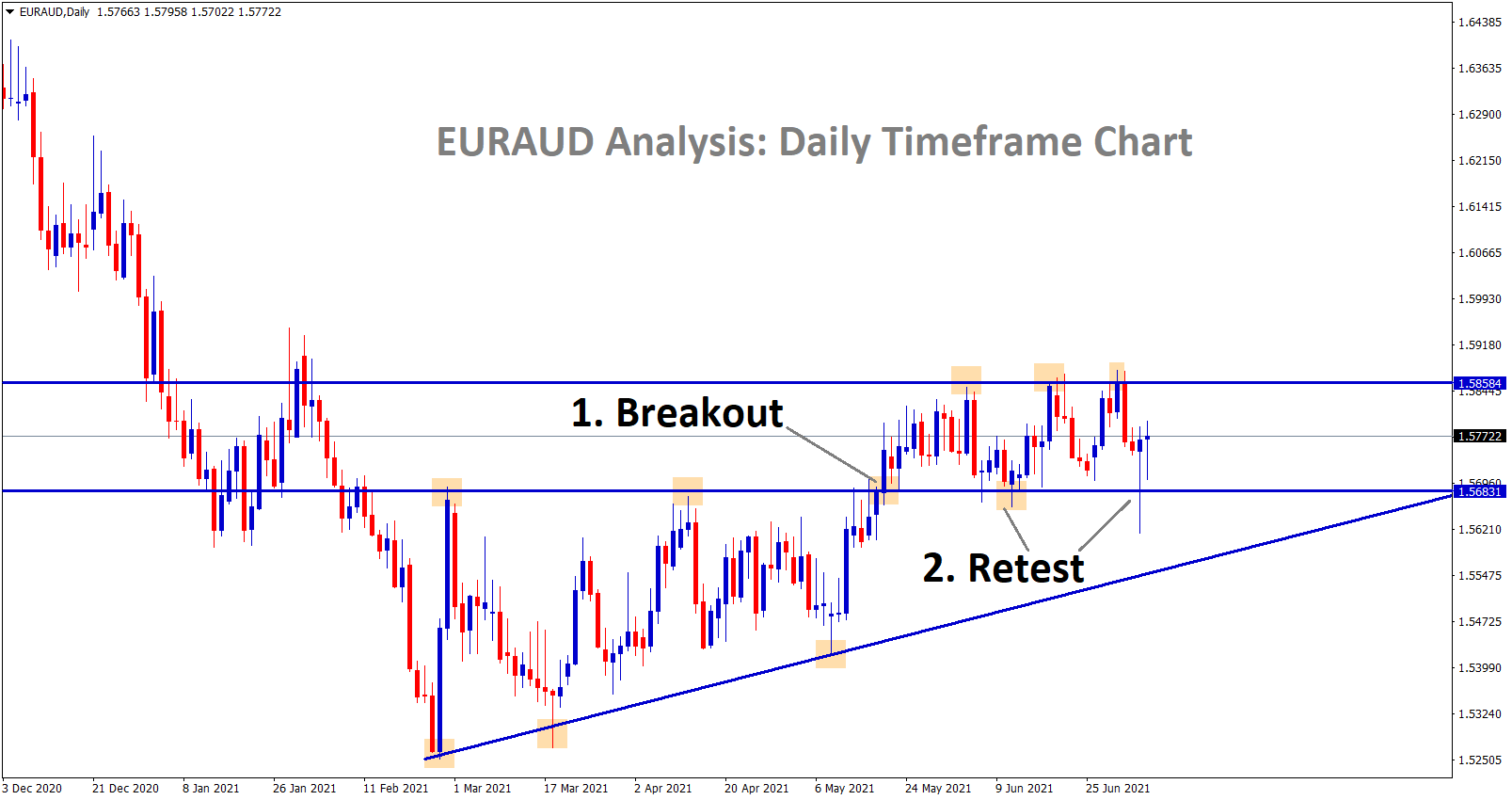 EURUSD declines about 0.50% yesterday after the German ZEW economic sentiment printer lower numbers.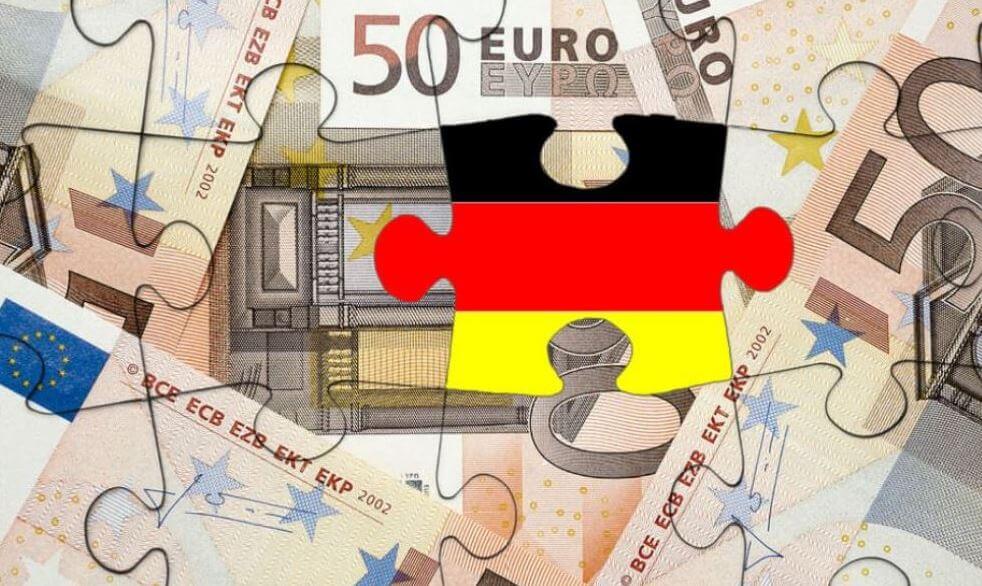 On the Other side evening June ISM services sector for US Data printer lower numbers. This data pushed US Dollar lower and expectations of the FED Hawkish tone were dimmed. 1st rate hike hikes can be expected in 2022 and then 2 more hikes in 2023.
Employment rate and Jobless numbers are the keen goals for the US Federal central bank.
Eurozone is now partial vaccination done and lockdown releasing in major parts of the economy.
UK POUND: Lockdown releasing on July 19
GBPUSD is falling down continuously with sellers pressure – retesting happened twice at the recently broken channel level.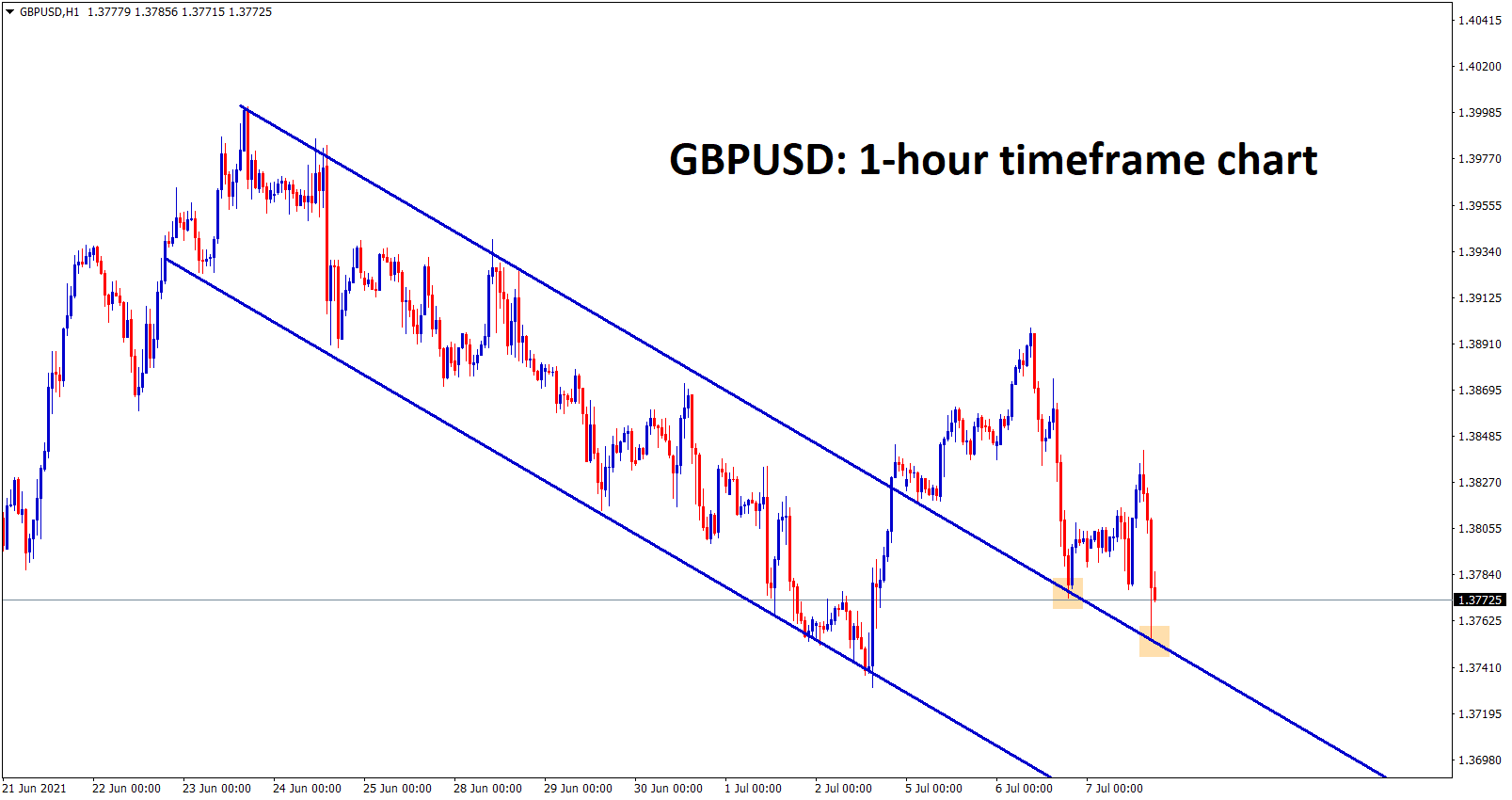 UK PM Johnson announced full lockdown releases on July 19 and discussions will complete on July 12.
UK Pound drags down Yesterday about 1% Ahead of June FOMC minutes today scheduled. As US Dollar posted stronger upside momentum after Last month FOMC hinted at Rate hikes in 2023.
UK economy is now strongly driven by Vaccines and breaks the links between Hospitalization, Infections and Deaths.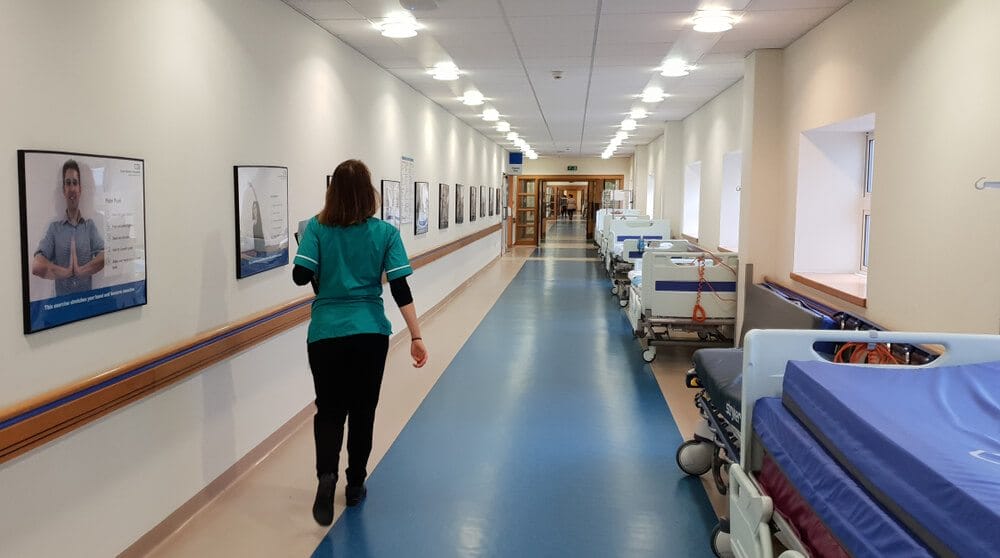 UK Pound now seems ranging market 1.36500-1.42 level if breaks 1.36500 support level, then it will be shifted to 1.32500 level.
Canadian Dollar: OPEC+ Nations Postponed Deal
AUDCAD is bouncing up strongly from the important support area.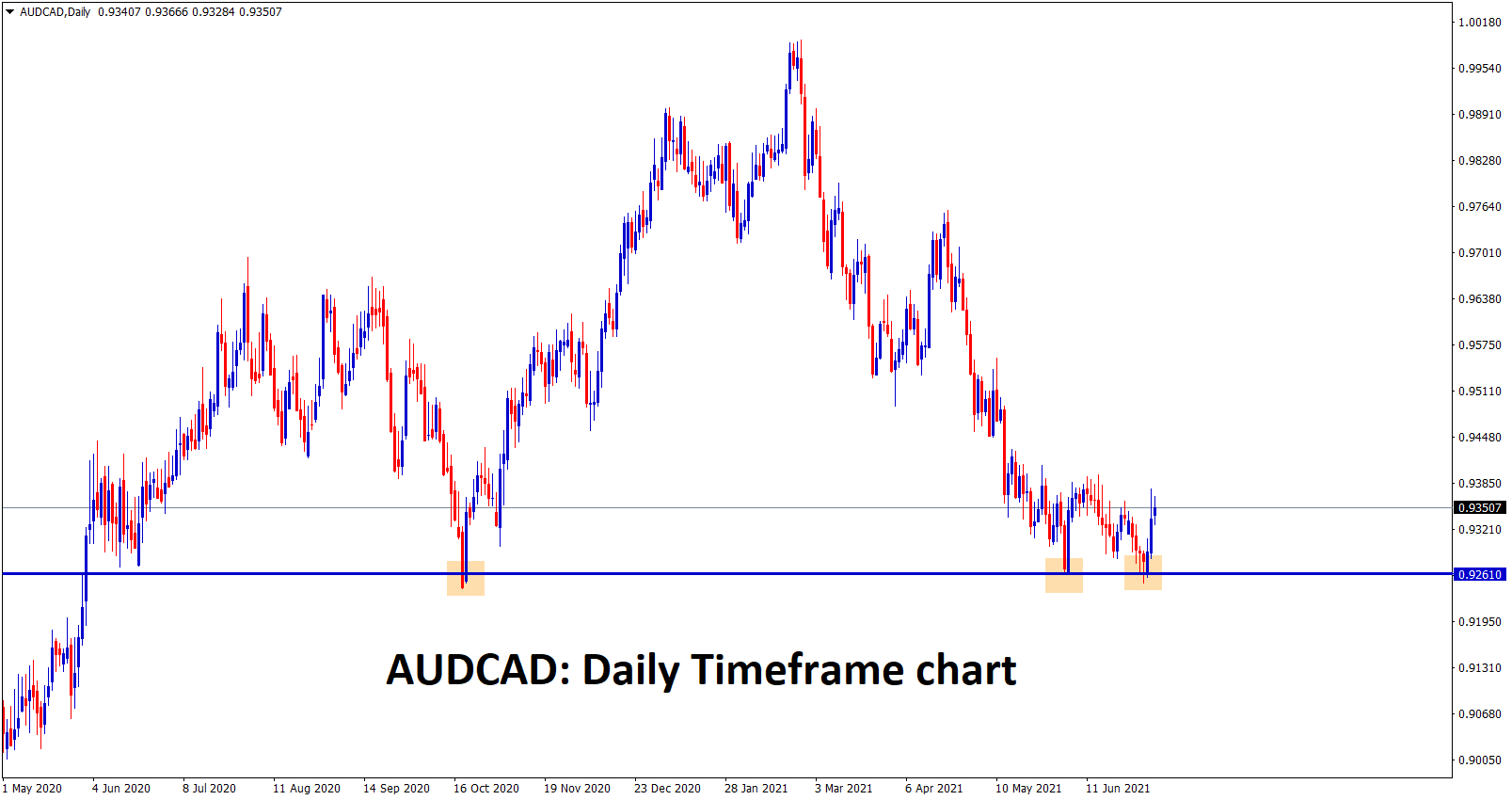 OPEC+ and OPEC nations are not agreed on a proper deal hence last day meeting was postponed without the date fixed. As of now per day, 400Mbbm produced until August month.
The oil demand is highly spread across the global level due to more releasing of lockdowns in many parts of Developing countries.
And Many Automobiles are fuel engines around the Globe than Battery vehicles.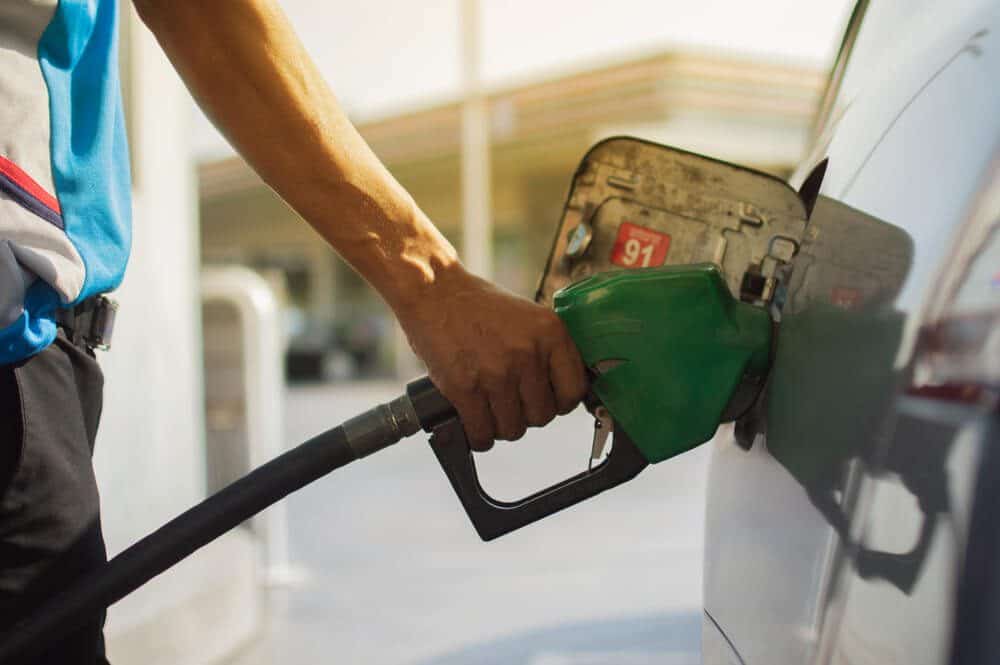 The US also urged OPEC nations to conclude the production per day and increasing supply leads to prices stability in oil prices otherwise Volatility created due to unstable action by OPEC+ nations.
Canadian Dollar makes a ranging market after OPEC nations said no deal and no date fixing creates more questions around the supply of Oil.
Japanese Yen: Inflation target of 2%
CHFJPY previous resistance 116.5 is acting as a new support and higher low zone of an uptrend line.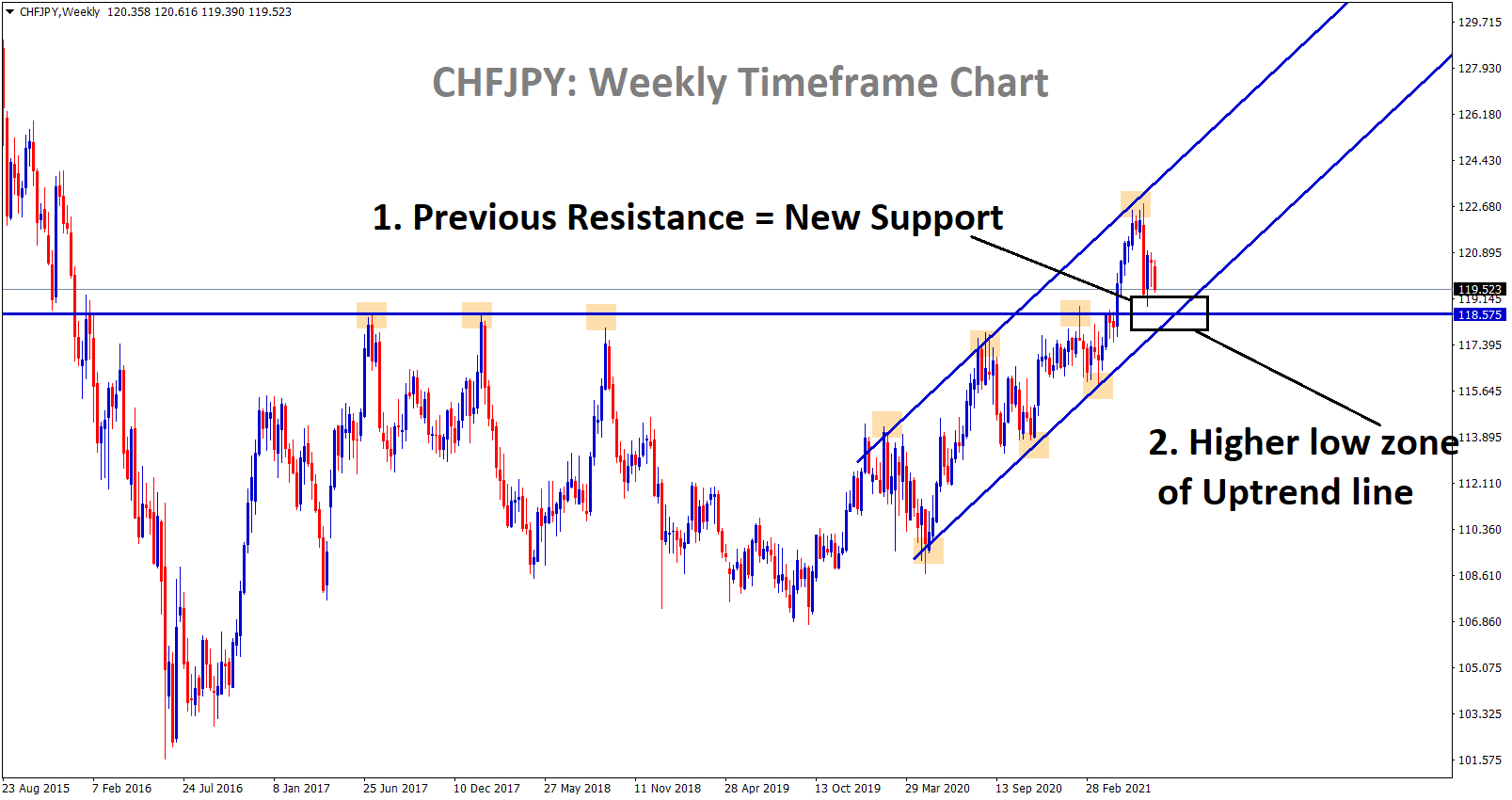 Japanese Yen shows slower depreciation against Counterparts as in the second quarter.
As only 10% of the population vaccinated and lockdown under progress in Japan.
Inflation shows remain weaker tone in Japan, Bank of Japan goals of 2% inflation target and employment rate to achieve is the big goal.
In the Upcoming Third-quarter Japanese Yen may get stronger as US Dollar might go into some correction as FED shows lesser expectations of a Hawkish stance in the near term.
More depreciation in the Japanese Yen may show some profit booking by sellers.
Australian Dollar: Delta Variant in Sydney
AUDJPY is falling after retesting the broken line of the Ascending channel.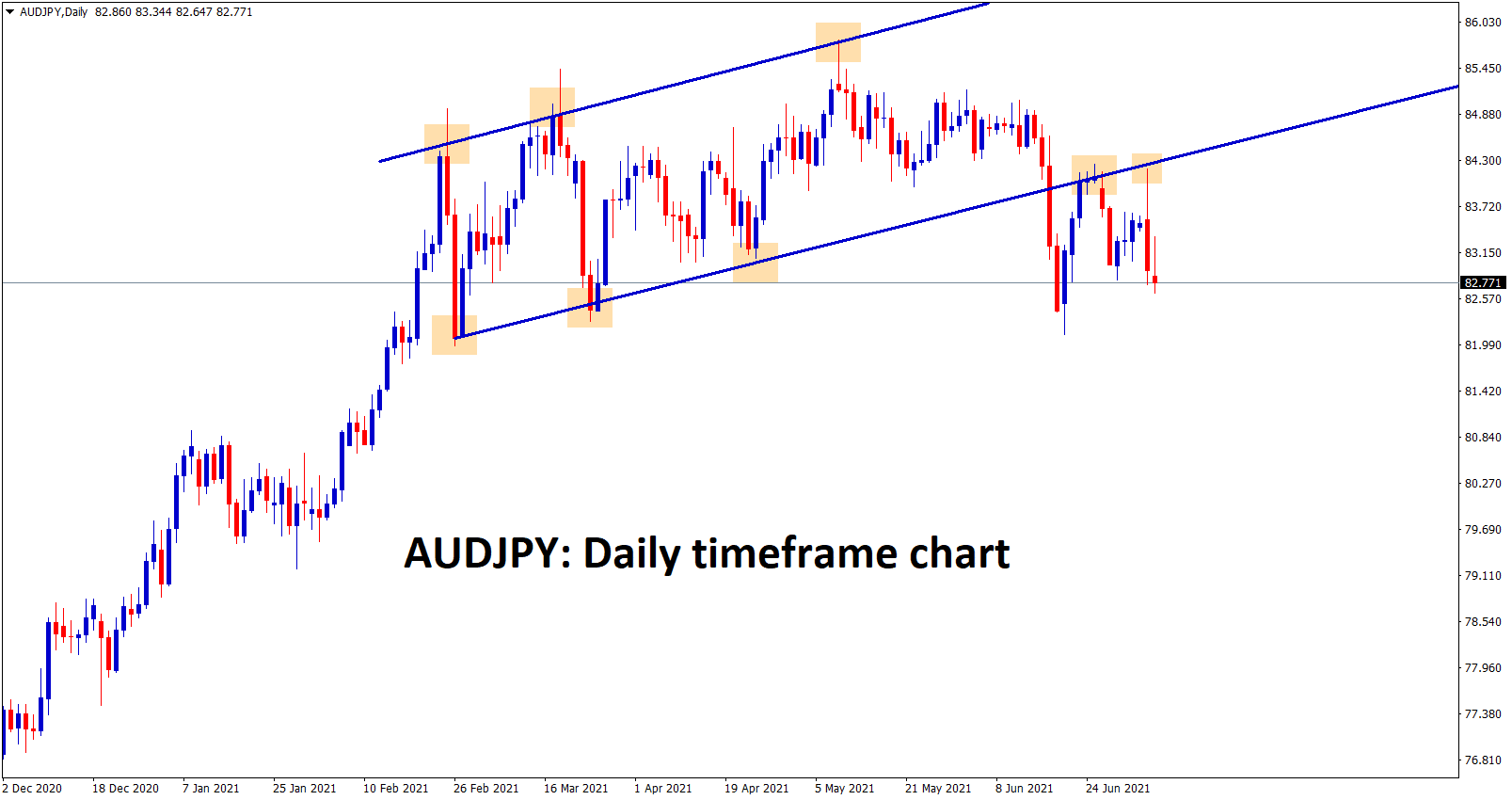 Australian Dollar shows some partial losses against US Dollar.
As More lockdown seen in Sydney as a major city, and 35 cases seen in South Wales shows more caution on the spread of delta variant.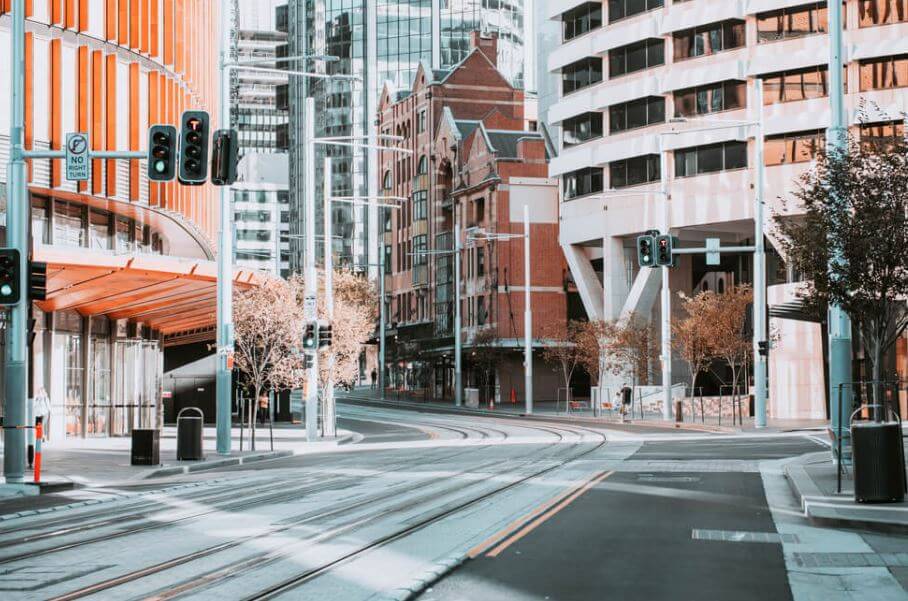 RBA Governor Philip Lowe said there are no rate hikes until the inflation goal of 2-3% target to achieve.
And the main goal for RBA is to achieve Employment numbers and wage growth.
Delta Variant shows more spread in Australia and banned travelling tour from outside people to inside.
Vaccinations are slower progress and Rollout is more lagging than the US and Europe.
New Zealand Dollar: RBNZ rate hikes in 2021 forecast
GBPNZD breakout and retesting the broken level of uptrend line.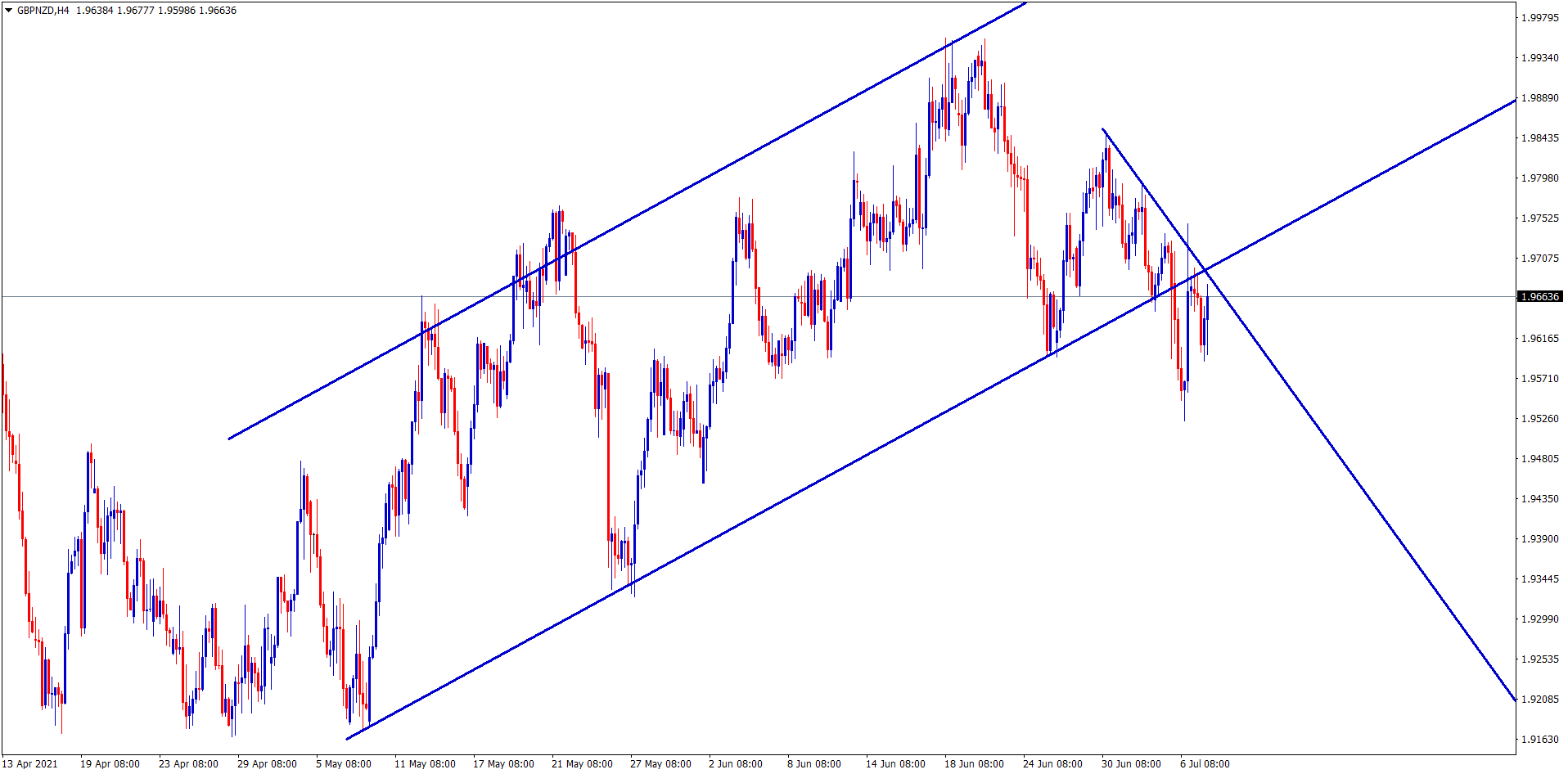 New Zealand Dollar ticked downside ahead of FOMC meeting minutes.
We can expect a rate hike from RBNZ in November 2021 as analysts forecasted. Since all domestic data come to the pre-pandemic level and now normal economy progressing on.
Vaccinations are slower progress and banned all outside tourisms to enter to New Zealand as Delta Variant to control.
FED rate hikes were to be done in 2023 but RBNZ this year November 2021 is expected to boost New Zealand Dollar supports more.
Digital money concept
Reserve Bank of New Zealand Assistant Governor Christian Hawkes by confirmed for converting normal hand cash to electronic paying digital assets.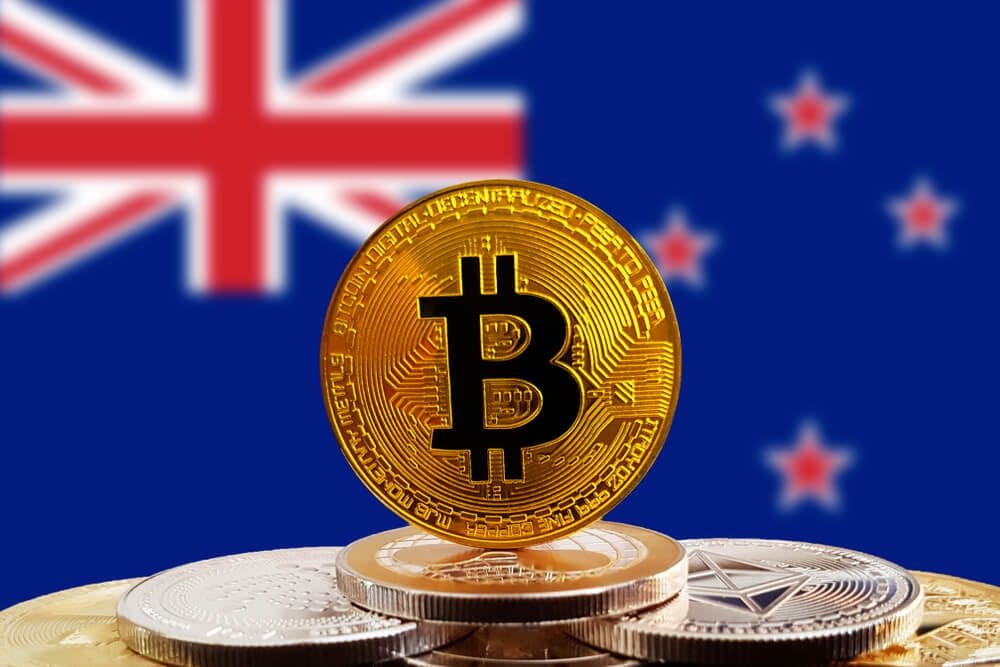 Such as crypto-assets like Bitcoin, Government takes proper regulations based on its own coins platforms to introduce, to the theft of cash in Banking by unknown hackers.
So money needs innovating and more secured from other hackers. Money is converted to modern money transformation as Digital assets other than cash holding in hands.
Trade forex market only at the confirmed trade setups.
Get Each trading signal with Chart Analysis and Reason for buying or selling the trade which helps you to Trade with confidence on your trading account.
Want to increase your profits in trading? Get the best trading signals at an accurate time. Try premium or supreme signals now: forexgdp.com/buy