CADJPY Ascending Triangle Analysis
CADJPY is moving in an Ascending Triangle for a long time in the daily chart.
Now, CADJPY touched the bottom zone (higher low) of the Ascending Triangle.
Let's wait for the confirmation of Reversal or Breakout.
EURCAD Re-test Analysis
EURCAD has broken the top zone of the descending channel recently.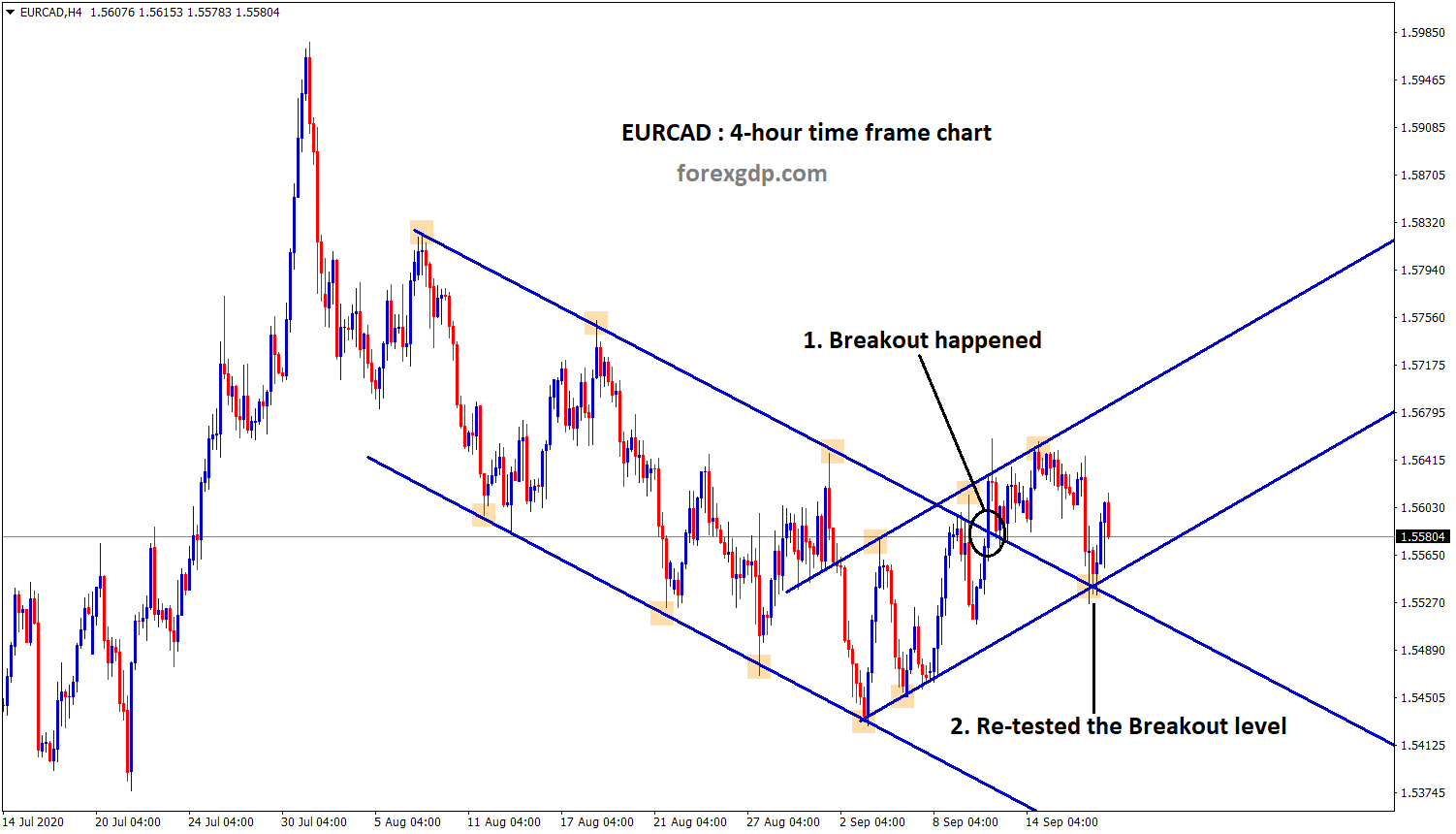 After the breakout, Market re-tested the breakout level and starts to bounce back.
CADCHF Channel Breakout Analysis
CADCHF has moved in an Ascending channel by creating higher highs, higher lows in 4-hour time frame chart.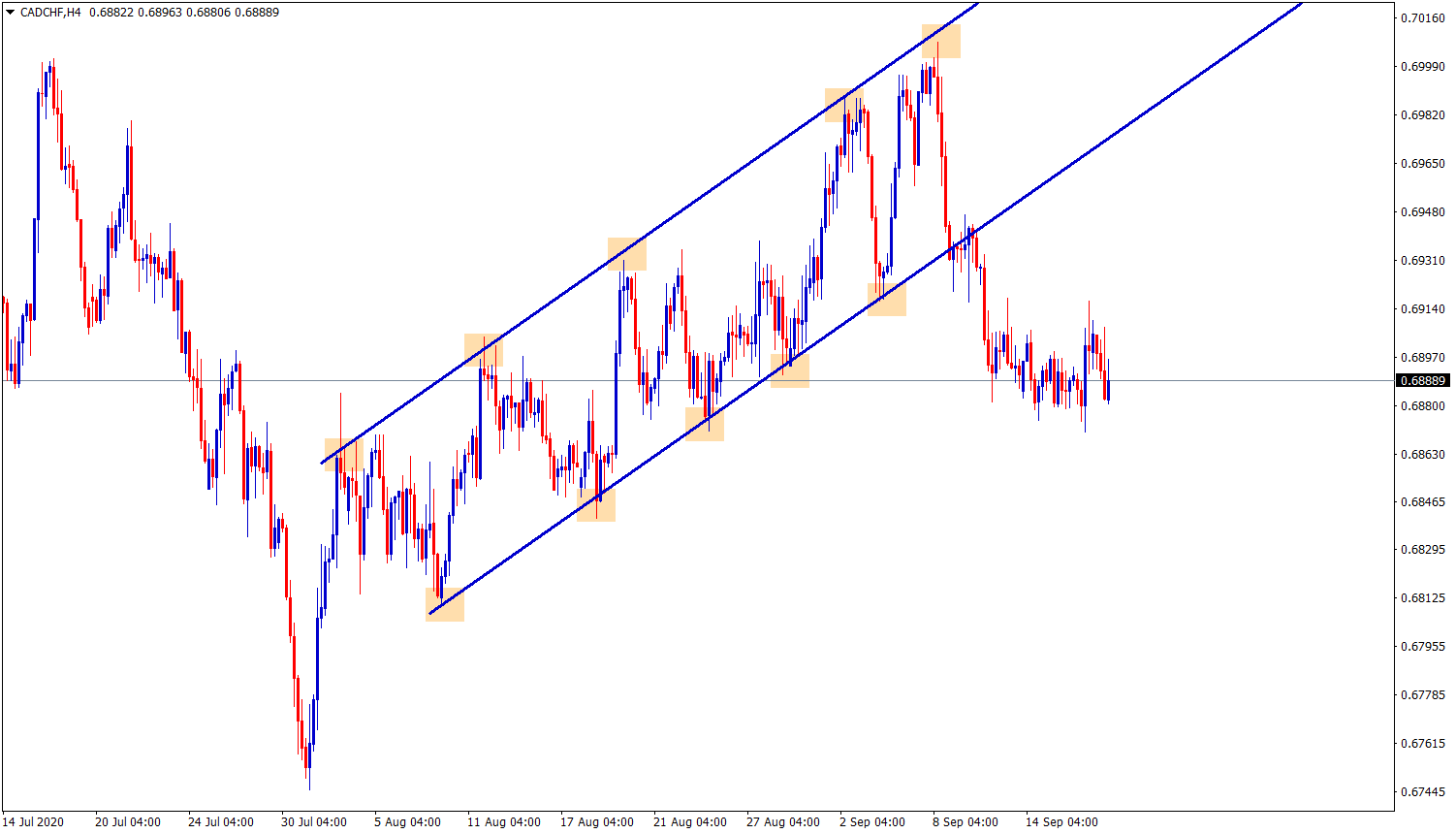 Recently, CADCHF has broken the bottom level of the Ascending channel and starts to fall down.
We are waiting for the market to retest the breakout level for entering with low-risk trade.
Let's wait for the confirmation of re-test and reversal from the re-test level.
Get Each forex signal with Chart Analysis and Reason for buying or selling the trade which helps you to Trade with confidence on your trading account.
Don't trade all the time, trade only at Best Setup. Join Free now. Let result speaks on your trading account. Start to receive the forex signals now: forexgdp.com/forex-signals/