Gold: Slowdown Growth in Q2 China
Gold price made some correction from the lower high area of the descending channel.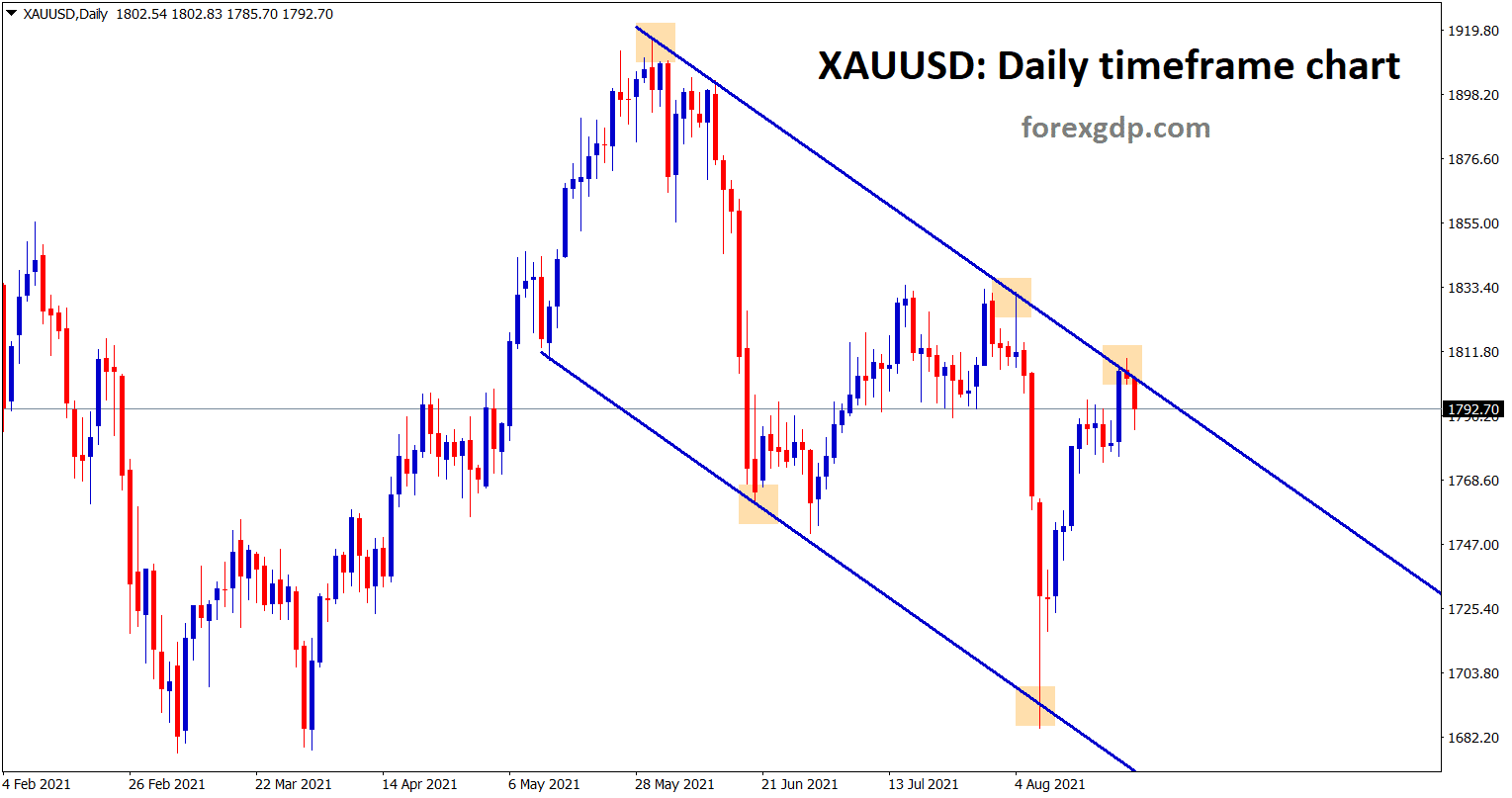 Silver is standing at the minor resistance area and is moving between the descending channel range.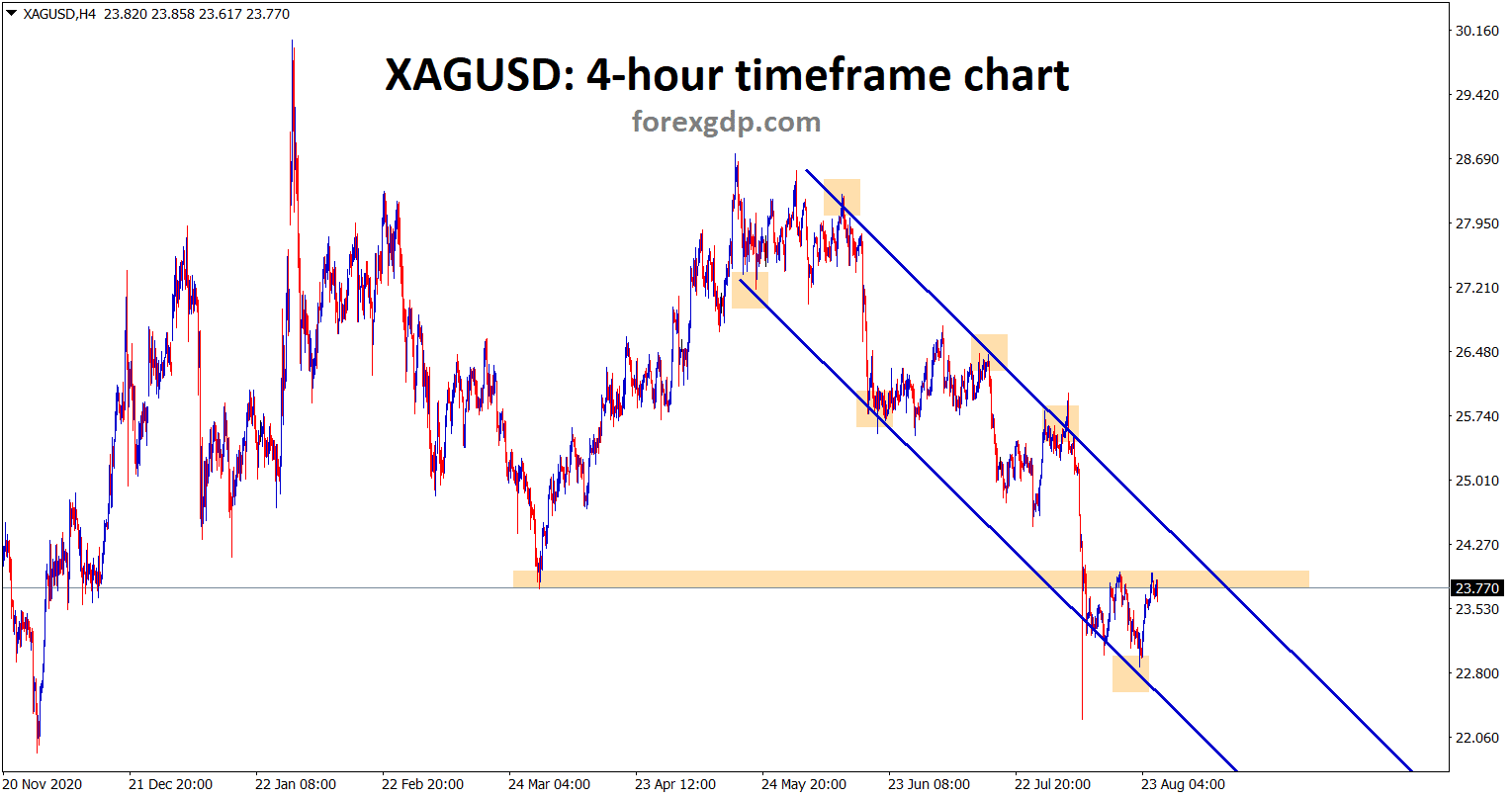 Gold prices are drop-down lower ahead of Jackson's Hole symposium meet this week.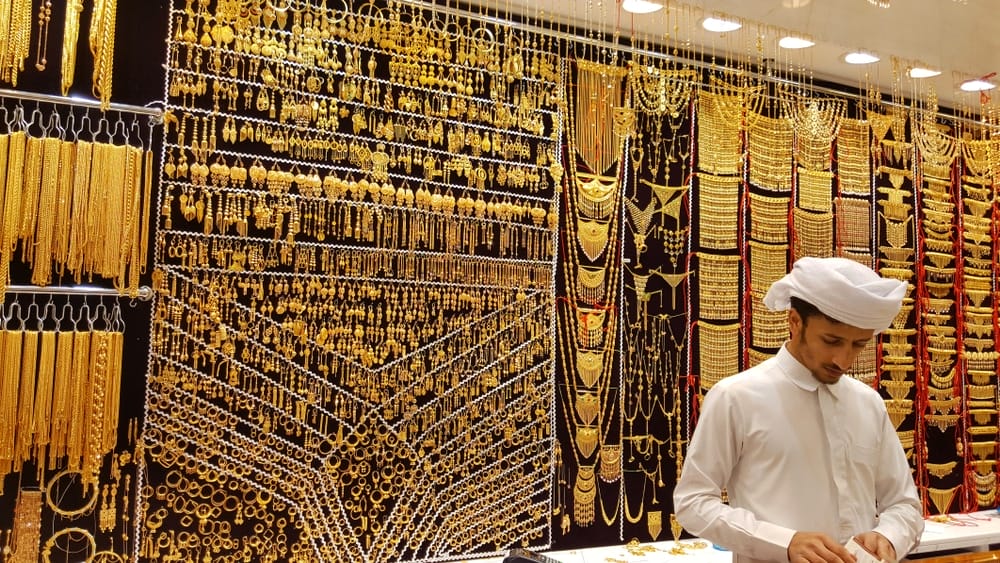 And also, China slowdown in GDP second-quarter makes concern for gold consumption, and selling pressure is created on precious metals ahead of tapering speech by FED this week.
US Dollar rose higher after Geopolitical tensions are around the world; More Delta variant causes huge blow for recovering economies like Australia and New Zealand. Delaying rate hikes and Rising inflation rate makes support For Gold prices now moved inside the sideway range.
US Dollar: SEC regarding Disclosures from China
USDCAD is near to the higher low of an Uptrend line in the h4 chart.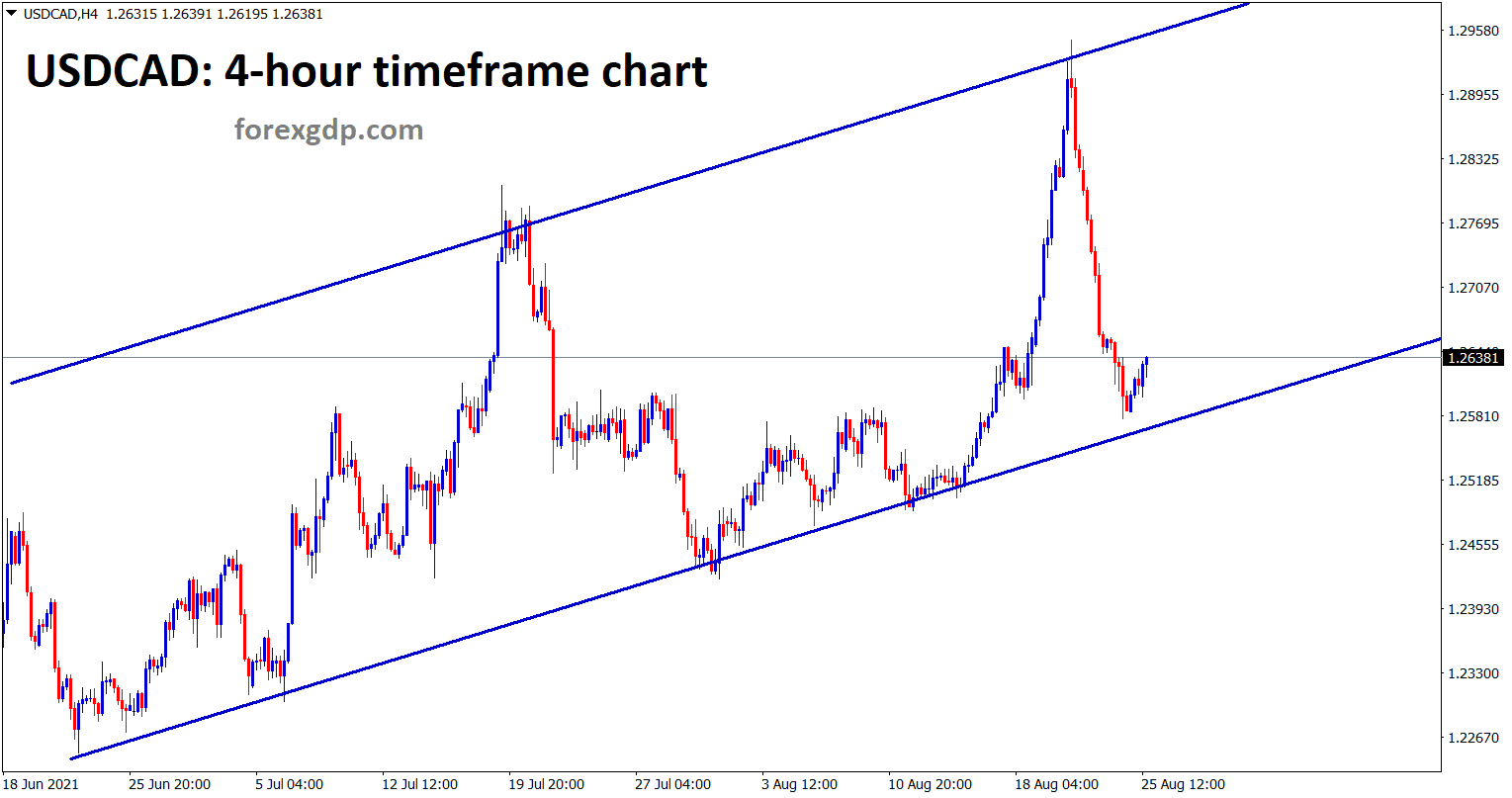 USDJPY is still moving between the channel ranges for a long time.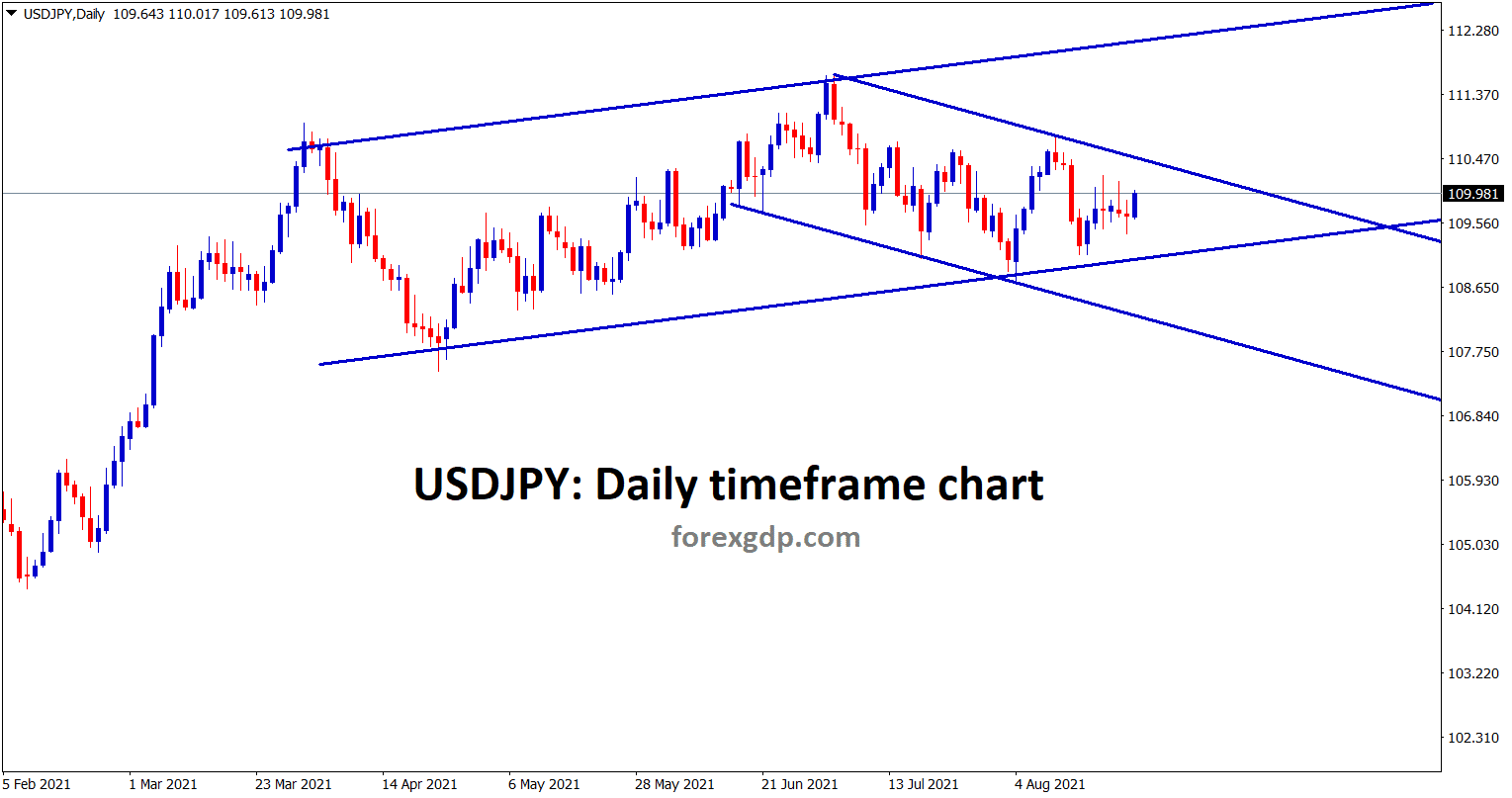 US Dollar moving higher after the hopes of tapering speech in the upcoming meeting of Jackson hole's symposium.
And also FDA approved the Covid-19 vaccine in the US and made breathing from fear of Delta variant in the US.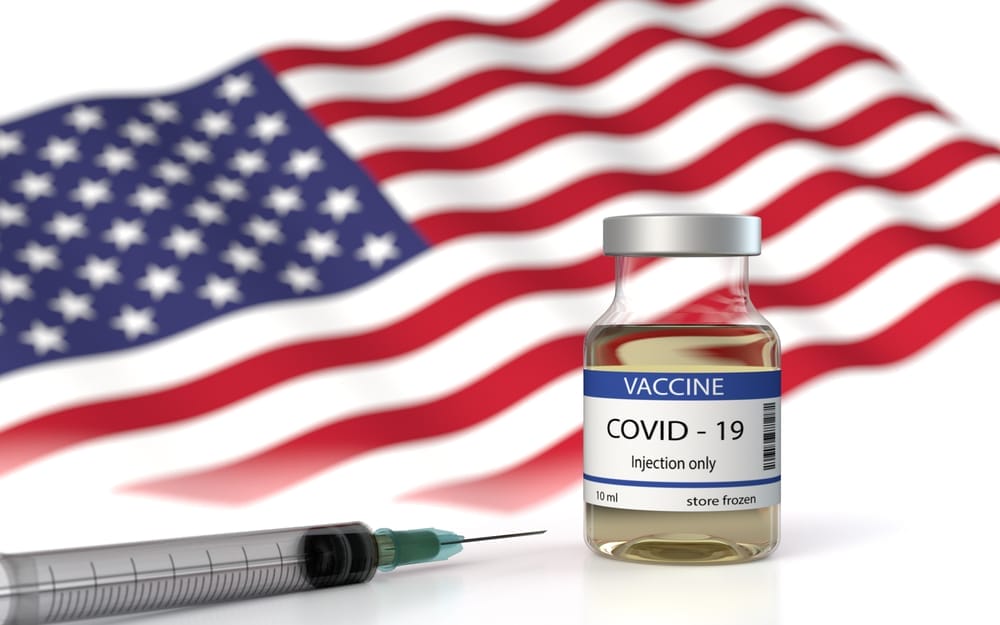 US PCE core index was scheduled this week, and expected above reading will lead to Stronger US Dollar.
SEC regarding more transparency and Disclosure needed from Chinese tech companies to list in the US stock market.
Commodity prices like Aluminum hit higher as 3year highs, and Iron ore recovered from losses but will not support to Australian Dollar.
Core Durable Goods
USDJPY pair makes the range-bound market of 110.600-108.600 for last 3 months as Market has shown.
Here Japanese Yen makes worry that Japan handling of Covid-19 is the very worst scenario, and more precautions are to be taken in the Vaccination process. Only Businesses and Industrial production makes a good run for the long term.
And US Dollar currently has stronger prospects after Domestic data proved a stronger zone in the US.
Today Core durable goods orders are scheduled, and US treasury yields make higher is expected.
US VP Kamala Harris Speech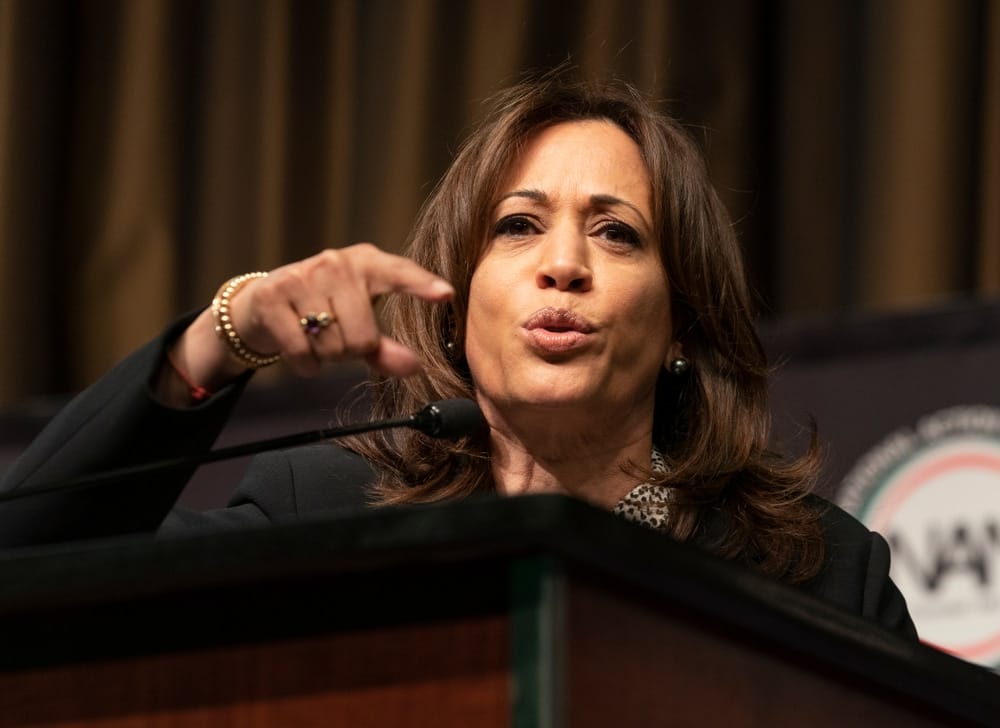 US VP Kamala Harris speech on Hanoi said China more coerce in South China sea matters, China must control in line with Waters, US watching curiously on every step by China movements in South China sea.
Speech from Harris brings optimism over Huawei company to buy auto chips license approval from the US.
And US Dollar moved into a range-bound market after the speech.
EURO: German IFO Business Forecast
EURUSD is consolidating at the lower high area of the minor descending channel.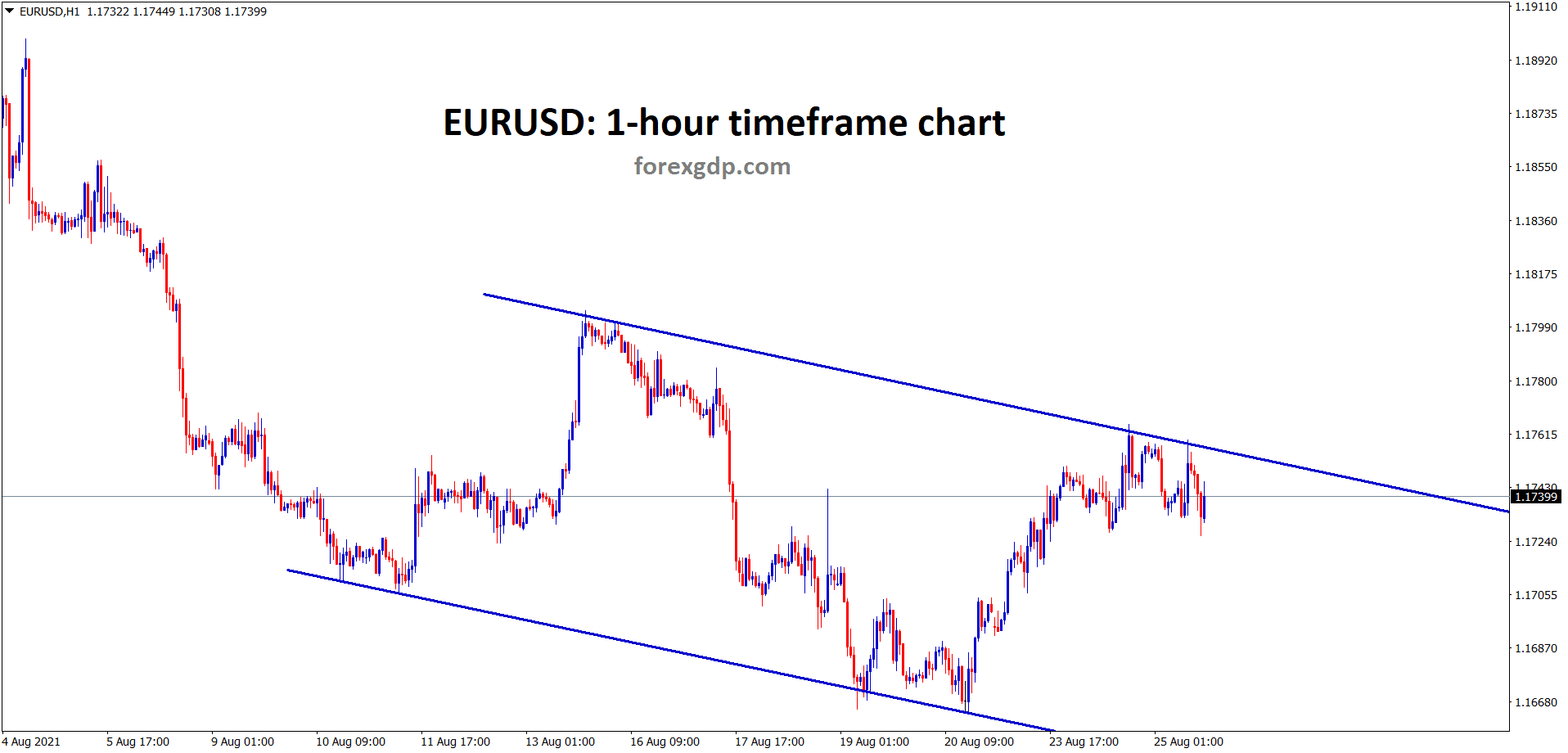 EURNZD bounces back from the minor support area – currently it's ranging between the SR levels.
Germany IFO Business Forecast by Economist Klaus Wohlrabe said that 70% of Industrial businesses complain about Supply chain Bottlenecks.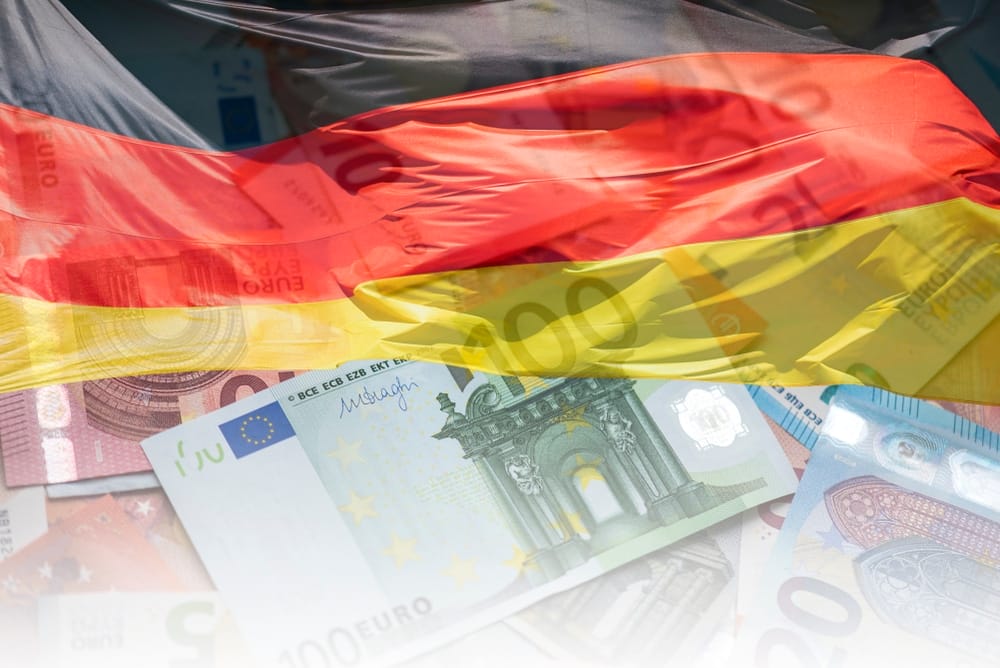 And Current business in Germany was dull outlook, and Export Expectations were Fallen and remains at the hopeful level.
Two-thirds of companies in Both manufacturing and retails sectors required higher prices to cover rising costs of Raw materials.
Rising Covid-19 in Germany made an impact on tourism and Hospitality.
UK POUND: UK heavy vehicle drivers Shortage
GBPUSD is retesting the broken channel again after rebounding from the support area..

GBPCAD bounces back from the minor support area – currently market is ranging.
GBPUSD is at risk as UK Heavy Vehicle drivers in shortage mode.
Due to Truck drivers Shortage mode, Demand for Foods in restaurants and Supermarkets are creating higher.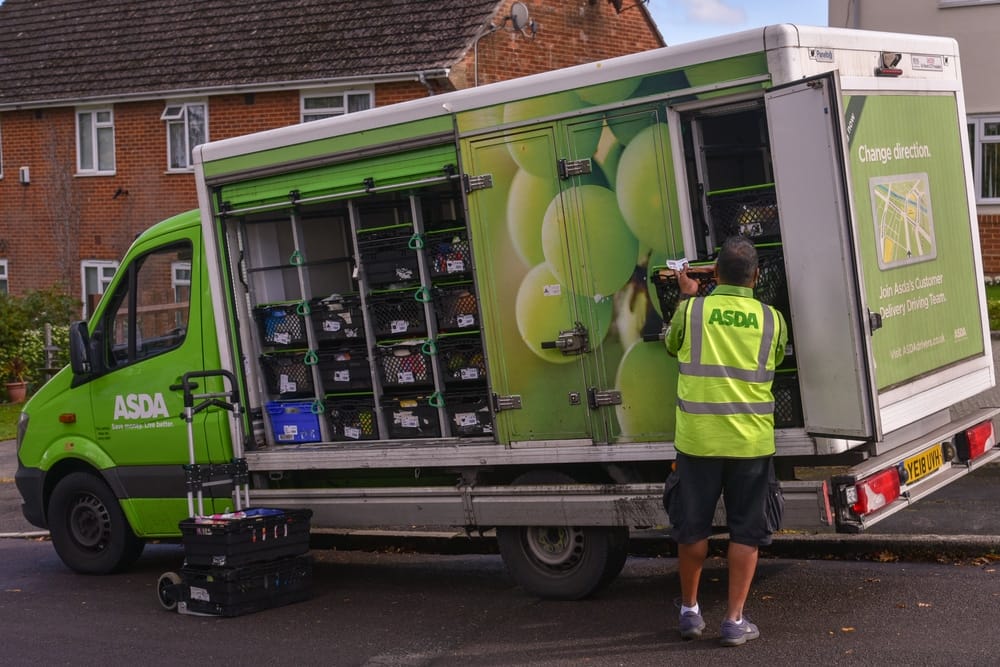 Shortages are day by Day higher due to the income of materials not being received at the appropriate time.
And this may hamper the delay of tightening monetary policy settings from the Bank of England.
Now making a solution for the Shortage of Truck Drivers is a major concern for Food delivery.
Mcdonald reported some of the branches had not had milkshakes and Bottles of drinks.
Nando's closed some outlets after Running out of Chicken, and many people reported Food shortages in the worst condition has ever seen before.
Canadian Dollar: China controlled Delta variant support for Oil Demand
AUDCAD is standing exactly at the major support area in the weekly timeframe chart.
In the 4-hour timeframe, AUDCAD is rebounding from the lower lows of the descending channel line.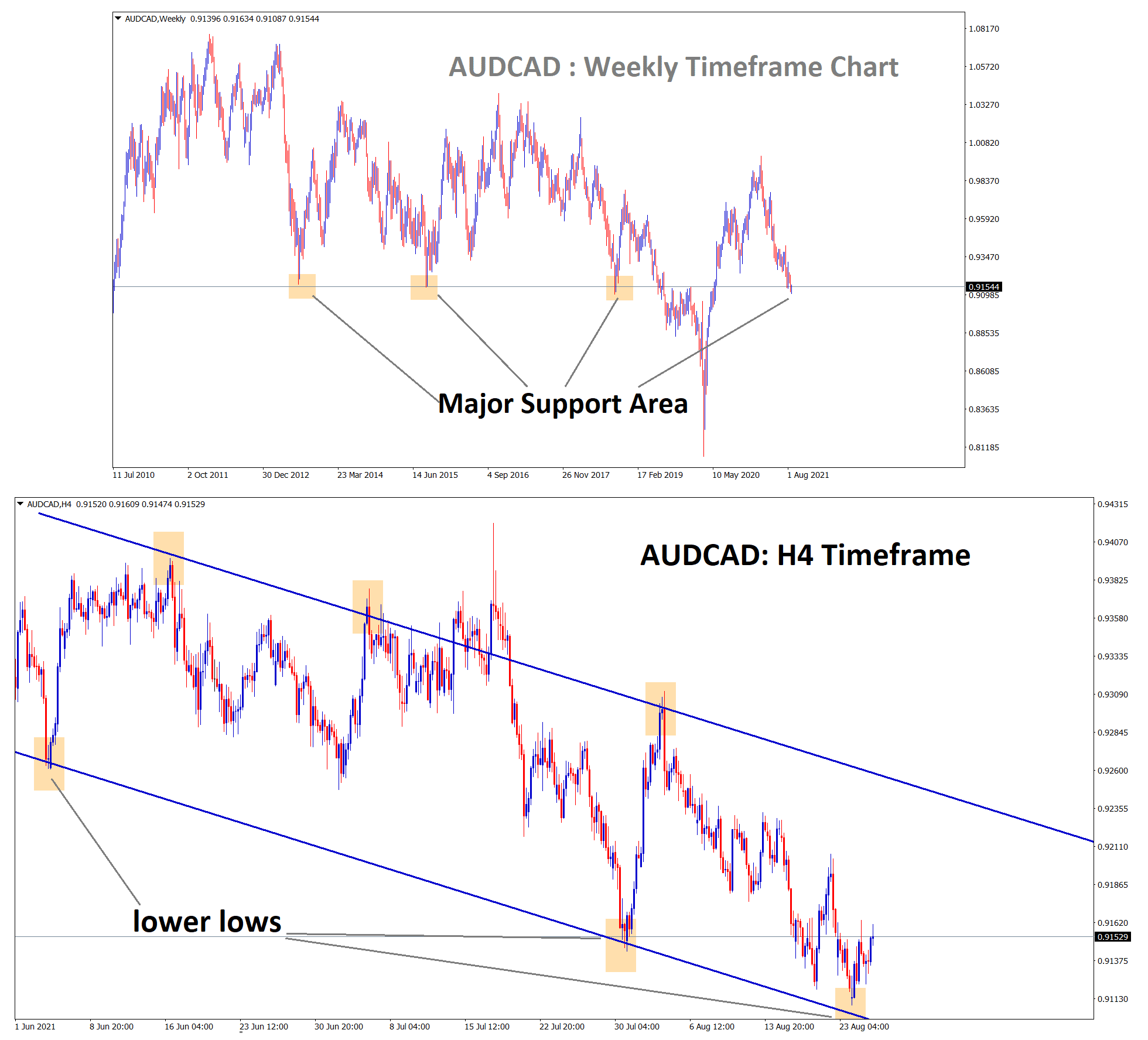 Canadian Dollar makes higher after Oil Demand slight increase in Globally, and China said Delta variant spread came under control as reported.
USDCAD drag down 4% from a higher level and now makes ready for a Higher high kick, still waiting for the FED Powell speech this week.
And Bank of Canada expected another tapering in next month meeting as expected because the Vaccination rollout is properly done in Canada.
Japanese Yen: Bank of Japan member Nakamura speech
CHFJPY is moving between the ascending channel now after retesting the previous broken ascending channel line.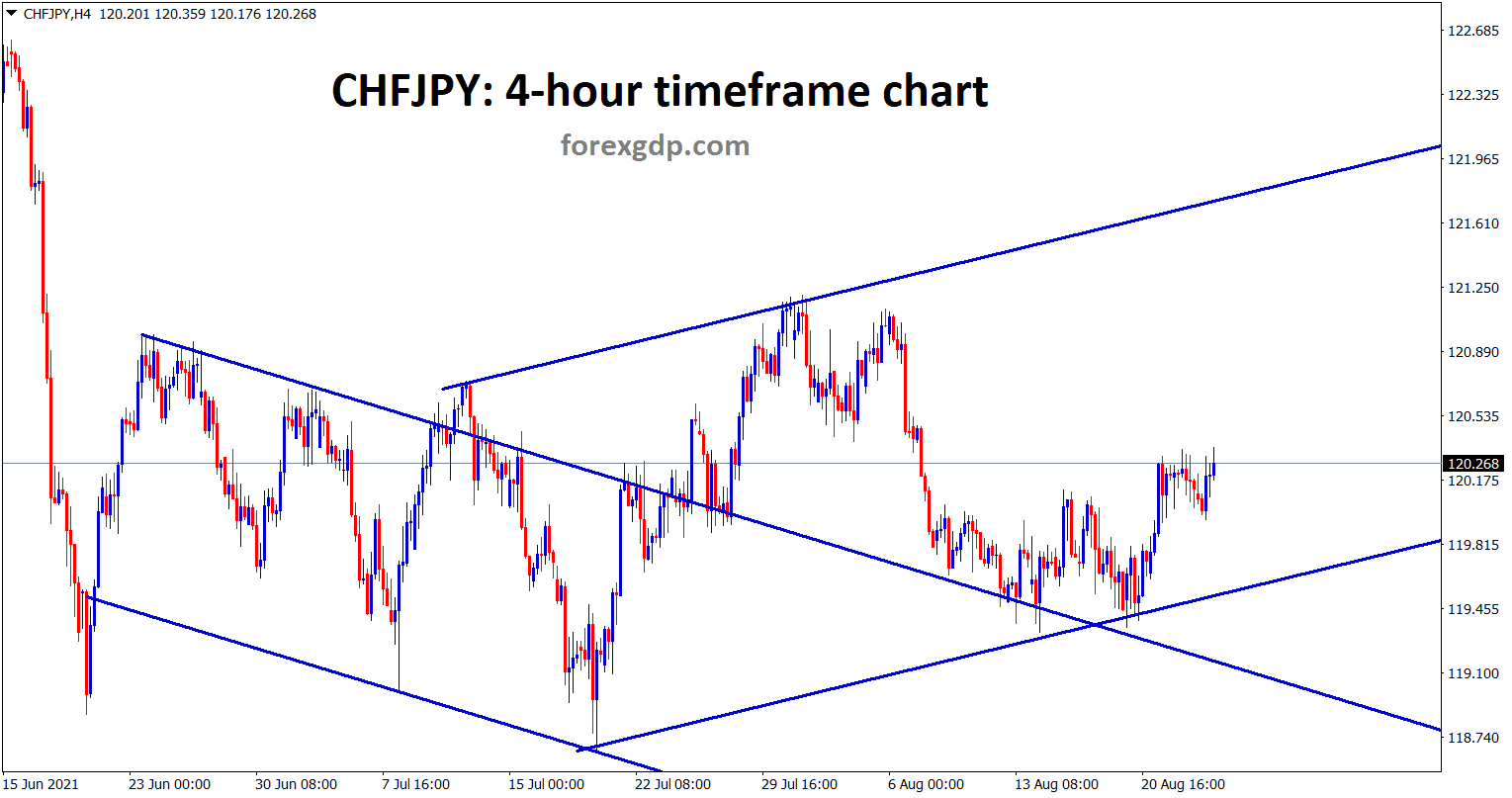 Bank of Japan Board member Toyoki Nakamura said Japan is now under downward pressure from the Pandemic.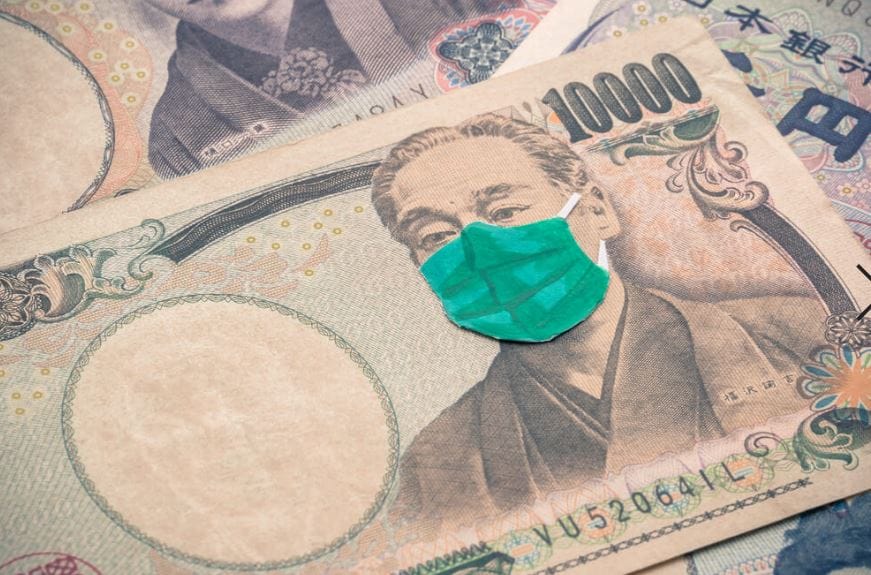 And this situation will be overcome by Proper Vaccination rules and regulations followed by Government is possible.
South Asian countries Chip shortage due to large chip-making factories are closed after the Pandemic lockdown; Chip shortage is not only a concern for the global economy but also all raw material costs and Labor shortage included.
And Services sectors are likely to up after the lockdown released by Japan and Will be expected at year-end.
Bank of Japan may be able to buy Green Bonds to protect the country from the pandemic situation.
Australian Dollar: Iron Ore Prices tumbled
AUDUSD is moving in a clear descending channel range.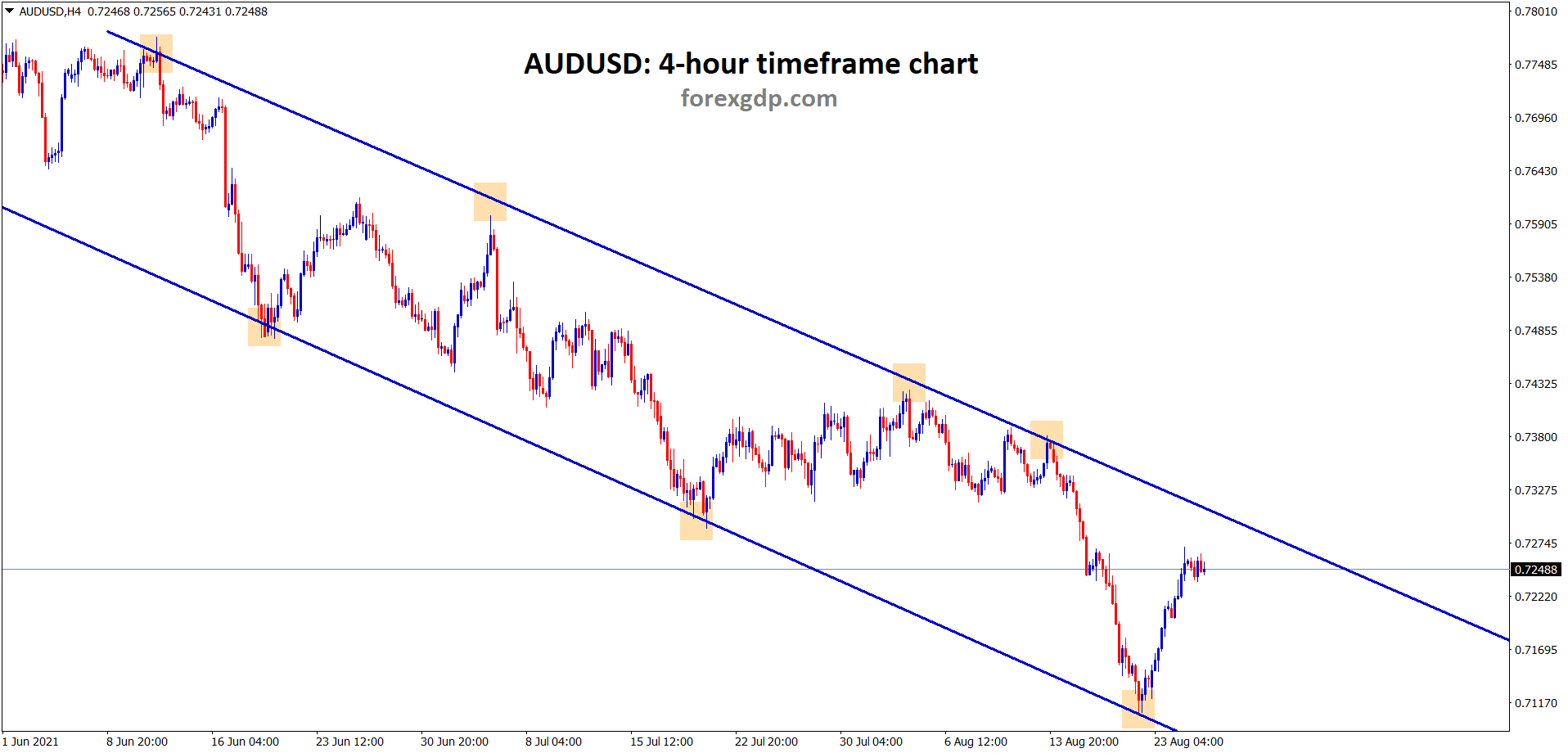 AUDJPY is moving in a descending channel range.
Iron ore Prices Tumbled to $80  and more downside risks for the Australian Dollar last week.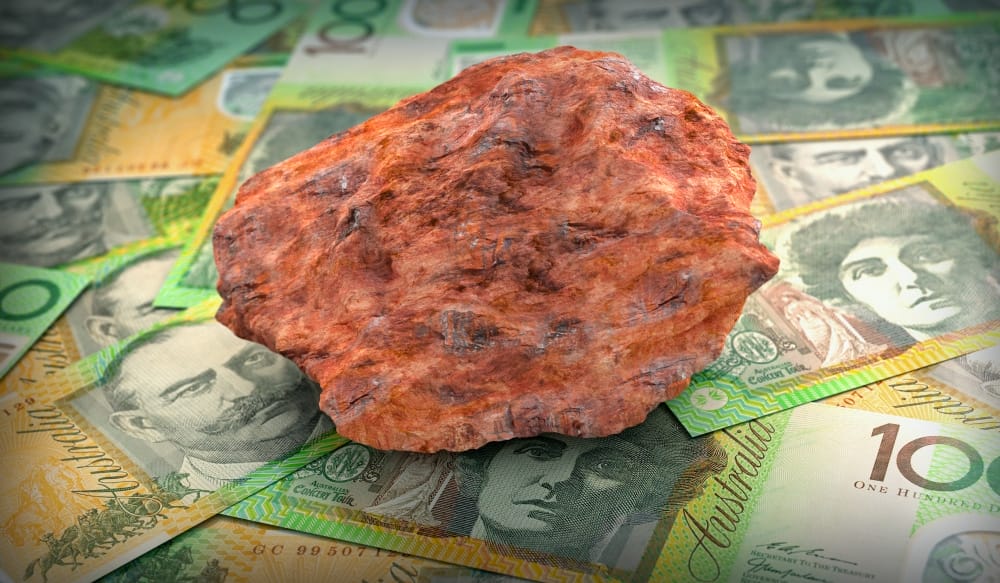 The Australian Government effectively controls Covid-19 by Proper Vaccination Progressing.
And Q3 GDP Data of Australia made steep contraction is expected, and Q4 made get stable.
Australian Dollar – after 9% correction higher point of 81 in February month. Now it seems Profit booking for sellers in September month.
New Zealand Dollar: New Zealand Trade Deficit Widens
NZDUSD is also retesting the previous support, wait for the confirmation of up or downward movement.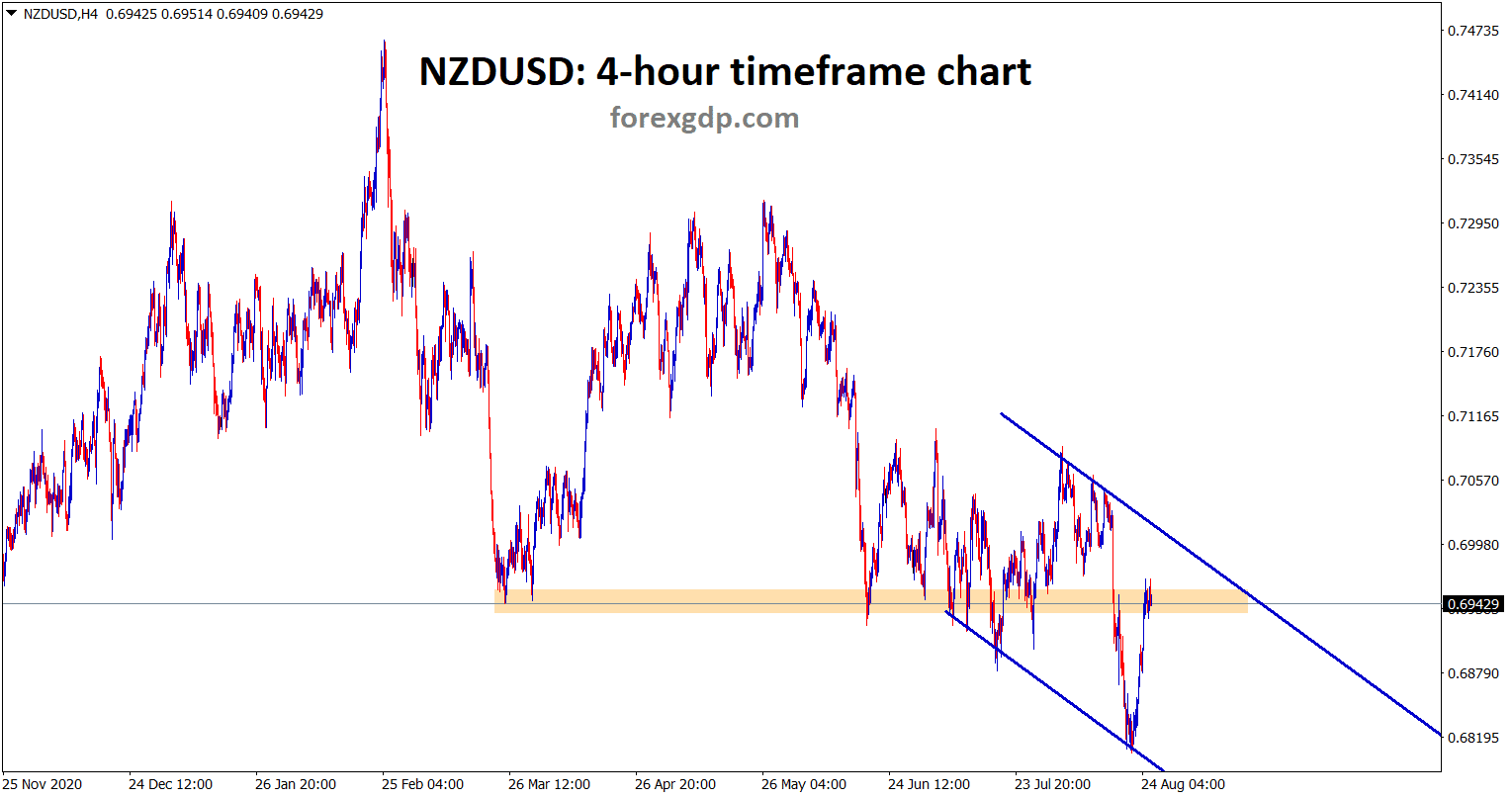 New Zealand Dollar up by 1.5% from lows and Daily cases hit by 148 numbers in New Zealand.
And PM Jacinda Ardern announced tighter lockdown and travel ban from Australia also marked.
New Zealand Tarde deficit widens to $-402M Vs $245M Previous. This is due to Imports grew from $ 5.71B to $6.16B while exports eased from $5.96B to 5.75B.
US Doctors said Covid-19 gets controlled by next year The US FDA approved the latest Vaccine from Pfizer BioNTech.
And US House of Representatives passed a $3.5 trillion budget, and a $1.2 trillion infrastructure plan is Progressing.
---
Don't trade all the time, trade forex only at the confirmed trade setups.
Get more confirmed setups at premium or supreme plan here:  https://www.forexgdp.com/buy/