Crude oil market moving in a Symmetrical Triangle and reached the lower high area in 1-hour Timeframe chart
Where Is Crude Oil Today
Crude oil has been slowly losing ground over this past week as the demand for this valuable commodity has been quite unsteady. China is one of the largest importers of oil and due to the surge in their COVID cases, they have not been needing this valuable energy source.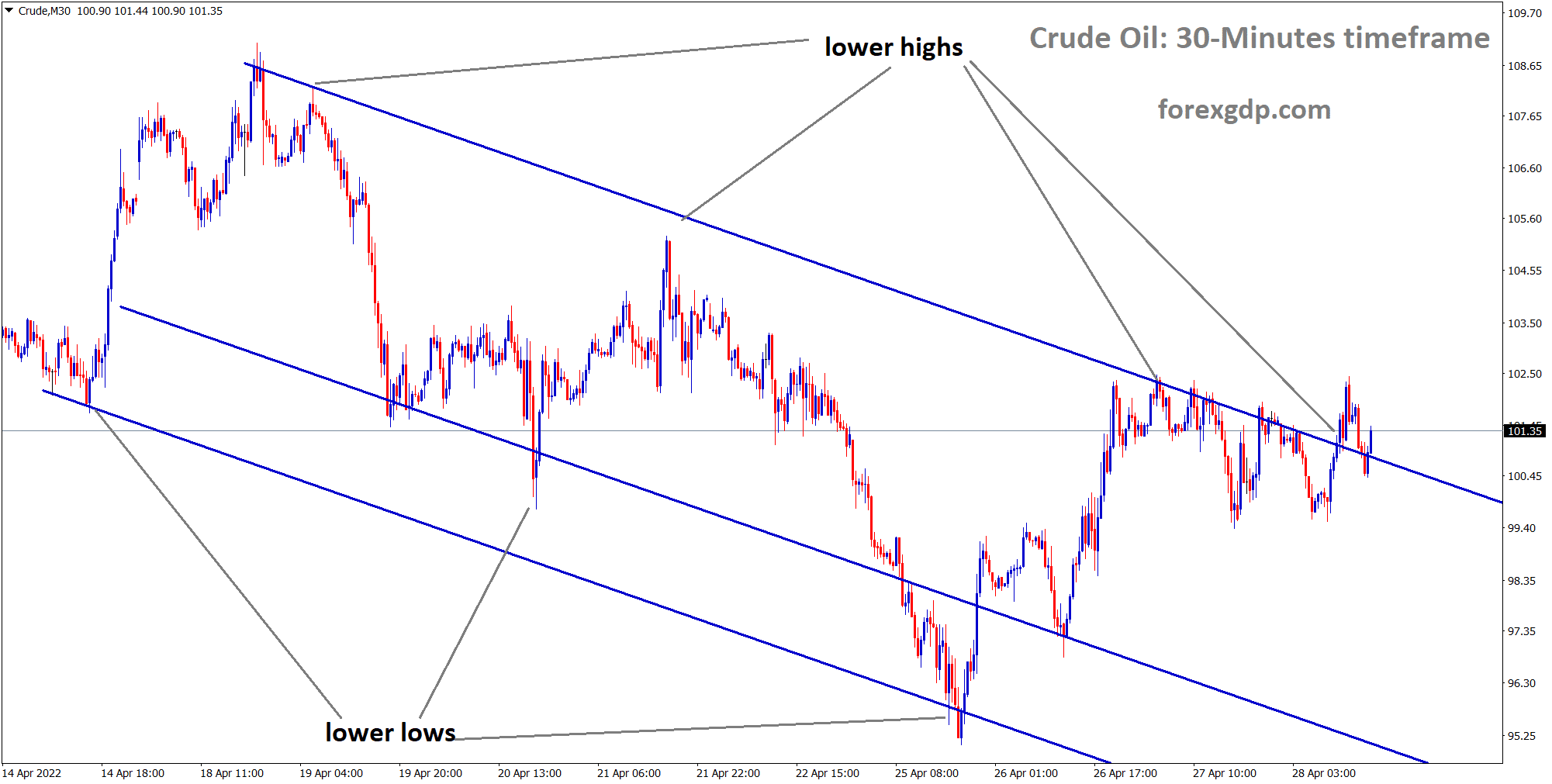 Crude Oil moving in a descending channel and reached lower highs.
There is quite a lot of supply chain issues as well which has caused crude oil to be suspended in various parts of the world with no way of being exported or imported. As a result, crude oil has been declining all week and has now reached around the 101 mark. Traders predict this valuable commodity to continue to fall unless there are some new updates regarding the ongoing supply chain issues around the globe.

Crude oil moving in Descending Triangle pattern and reached lower highs in 4-hour Timeframe chart.
China Oil Demand
While it seemed as though China was finally out of its COVID crisis, Beijing started to see a surge in COVID cases. Previously it was Shanghai that was the victim of a COVID breakout. The entire city had to be shut down for almost a month in order to bring the COVID numbers back under control. This caused the oil demand in the city to drop quite extremely since no one was using their vehicles so they didn't need petrol. Businesses had to be shut down as well which also aided in bringing down the oil supply in the country. When Shanghai finally had its COVID cases under control, it was Beijing that started seeing a surge in the number of positive COVID cases. In order to prevent a Shanghai-like crisis, Beijing decided to bring the entire city into early lockdown in order to bring the cases under control before they become uncontrollable. This had caused the oil demand in the city to drop just like it dropped previously for Shanghai. Due to this drop in demand, the oil prices dropped as well.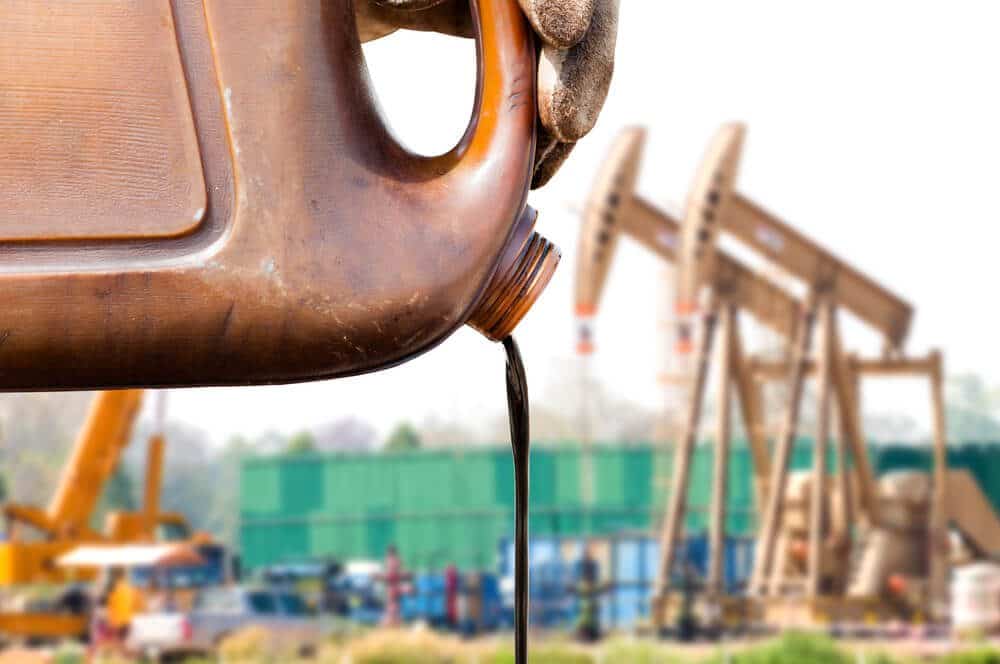 Stephen Inns, Managing Partner at SPI Asset Management, had been keeping track of the COVID situation in China. He reveals, "China's capital Beijing closed some public spaces and stepped up checks at others on Thursday, as most of the city's 22 million residents embarked on more COVID-19 mass testing aimed at averting a Shanghai-like lockdown. Lockdown in China remains top of mind and the main opposing driver (to the upside to prices)." Tamas Varga, an Oil Broker at PVM, had analyzed this current ordeal and released a statement in which he states, "Focus has shifted towards the demand side of the equation and worries about prolonged supply disruptions have greatly been mitigated by the release of 240 million barrels of SPR oil by IEA members and by the ostensible, albeit somewhat obscured, dealing in Russian oil."
India Oil Supply
India is currently struggling to find a vessel that would ship crude oil from Russia into the country. India is currently one of the biggest importers of Russian oil, after China. This comes after several other countries have stopped the importation of Russian oil due to the inhumane activities it is conducting in Ukraine. Russia faced a significant drop in its oil production and exports as a result of these sanctions. They now completely rely on China and India to fulfil their exportation profits. The only reason India is still importing Russian oil despite the atrocities being committed by Russia is the fact that India is getting a pretty good discount on Russian oil. It is still unclear at what rate India is receiving Russian oil but it is significantly lower than the market value for this valuable commodity.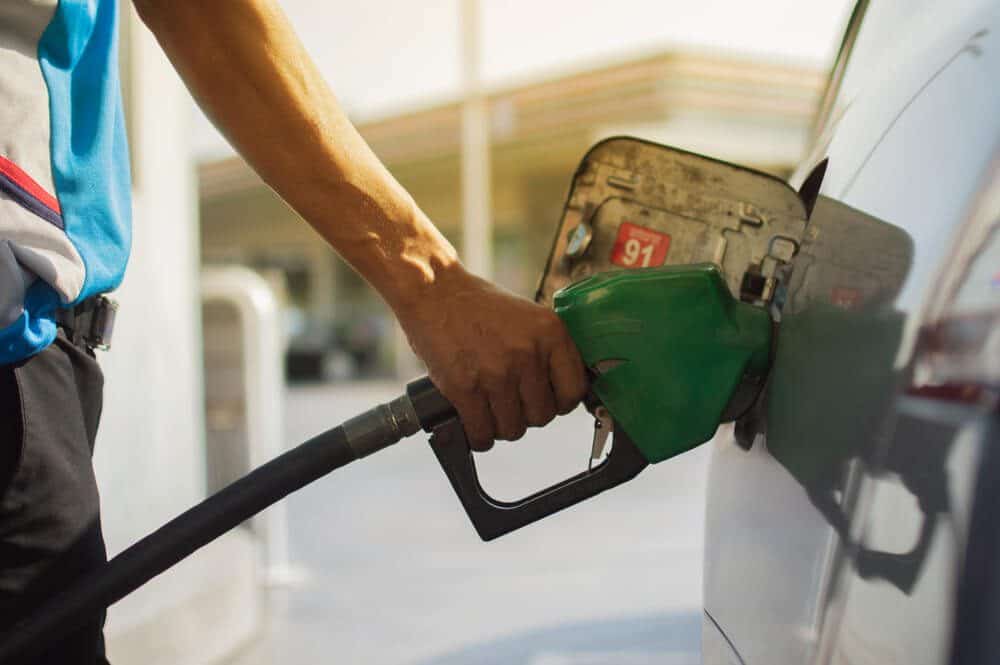 Analysts at Al Jazeera have been following this story and have stated, "Moscow's ability to ship that grade of oil, which requires vessels that can break through the ice, is becoming harder due to concerns from shippers over reputational risk and the increasing difficulty for Russian assets to find insurance coverage. Normally, cargoes of Sokol oil are first shipped from the De-Kastri terminal in Russia's Far East using ice-class vessels to South Korea, where they are then reloaded onto a conventional tanker. Indian refiners rarely buy the Sokol grade, as difficult logistics make the crude costly. There are a limited number of ice-class vessels in the global merchant fleet that can be deployed at any time."
Russia Production Drop
Unless you're living under a rock, you probably know about the war crimes being committed in Ukraine by Russia. Russia wishes to occupy as much of Ukraine as possible in order to get access to the sea for trading purposes. It also wishes to do so as a power move to become an even bigger superpower than it already is. Due to these war crimes, several countries have placed sanctions on Russia and especially on their oil. Due to this, Russia has been unable to produce and export as much oil as it used to. Their main buyers are currently just China and India. Russia's economy is severely suffering as a result of these sanctions.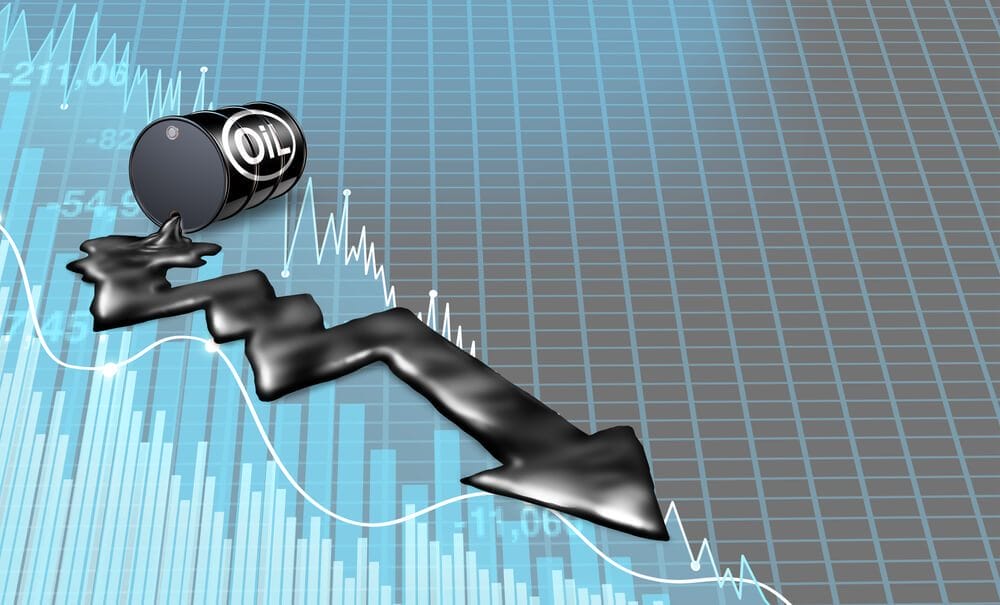 Anton Siluanov, Russia's Oil Minister, recently held an interview where he discussed the current oil production situation in the country. He reveals, "Will there be a decline in [oil] production? There will be. In what volumes? Seventeen per cent, a little less, a little more, it's possible. It is still difficult to assess how energy sales will continue." Valdis Dombrovskis, Vice President of the European Commission also had a few words to add to this discussion. He states, "We are working on a sixth sanctions package and one of the issues we are considering is some form of an oil embargo. When we are imposing sanctions, we need to do so in a way that maximizes pressure on Russia while minimizing collateral damage on ourselves."
Musk Buys Twitter
In other news, after a week-long anticipation on whether or not Elon Musk will buy the popular social media platform, Twitter, early on Wednesday it was revealed that he finally acquired this trendy platform. He first became the company's major shareholder but soon announced his plans on buying the entire company altogether. Musk bought the shares of this popular company at $54.20 a share which values the company at about $44 billion. Twitter users have mixed reactions to this situation as it is currently unclear how the platform will change as a result of this transaction.