EUR/GBP Technical Support trade analysis update
As per our previous EUR/GBP Analysis updates, we recommend all viewers to wait for the confirmation of reversal or breakout.
1) After EUR/GBP reaching the strong support level, Our analyst team recommended traders to wait for reversal or breakout. click here to see
2) After EUR/GBP Starts to reverse, we found confirmations of EUR/GBP reversal on different timeframe charts Daily, 4 hour, 1 hour chart. All charts shows the confirmation of reversal. click here to see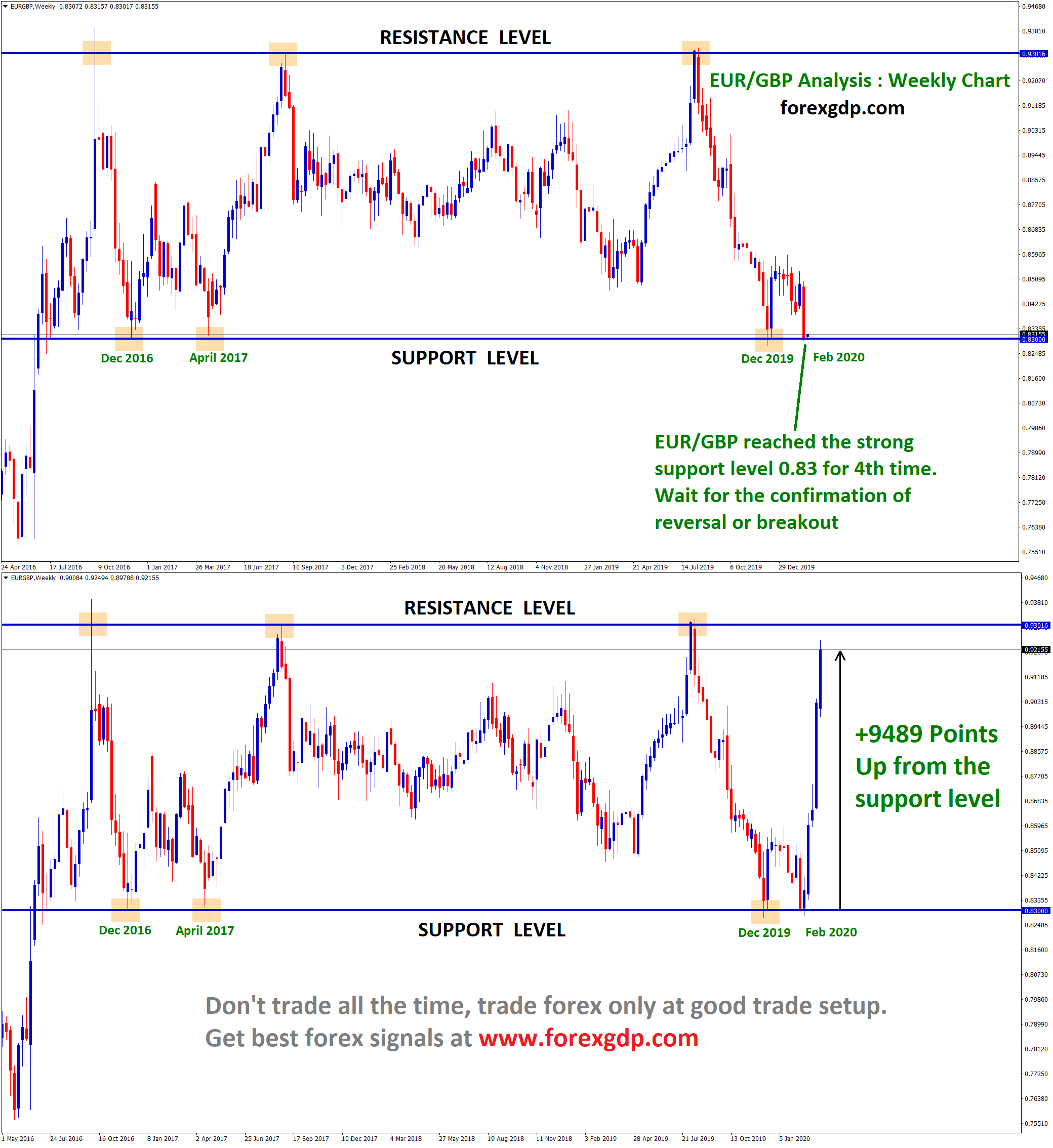 Due to Coronavirus impact, EUR/GBP Went up +9489 points from support zone in few days.
if you have taken trades depend on this analysis, you can close some of your trade position now to book good profits and change your Stop loss to entry price for making further big profits on this trade.
Don't trade all the time, trade only at Best Setup. Join Free now. Let result speaks on your trading account. Start to receive the forex signals now: forexgdp.com/forex-signals/