EURUSD Market has rebounded from the higher low area of the Ascending triangle pattern
EURUSD This Past Week
EURUSD can definitely be given an award for being the most trending currency pair in the forex industry. The recent economic conditions in Europe have caused this major asset to be highly discussed and traded among many. EURUSD has been highly unstable for the past month ever since tensions began between Ukraine and the European superpower, Russia. It has had several highs and lows. Often times these highs and lows occur within the same day or in a day or two. This shows how unstable this currency has become.
EURUSD started the week off pretty strong as it was reaching highs of around 1.106. This can be mainly contributed to the inflation crisis occurring in the U.S. which severely caused the dollar to drop in value. However, mid-way through the week, EURUSD lost its traction and completely plummeted to lows reaching the 1.096 mark. This can be mainly contributed to the Feds Powell speech on the increase in interest rates to combat inflation. The remainder of the week was pretty unstable for EURUSD as it was shooting up but then falling back down quite frequently. In such market conditions, we don't recommend opening any new positions until we're absolutely certain of which direction the market is going to shift.
German IFO Report
Germany's IFO Business Climate Index came out early on Friday which revealed some key details on what Germany's businesses are going to look like in the next few months. This report comes out once a month and is a great measure of the economic conditions of the country.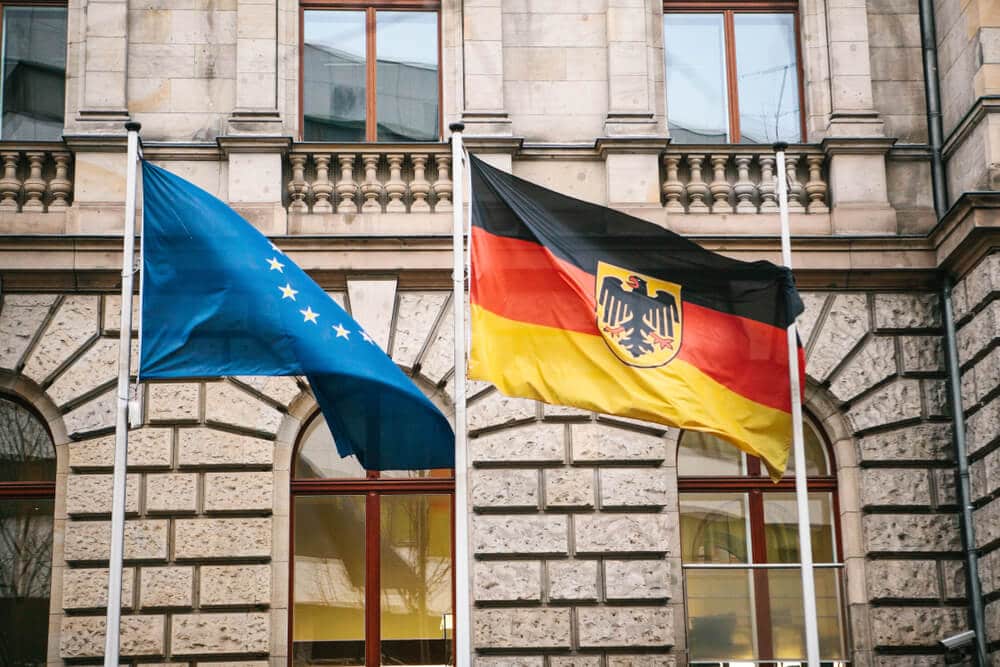 Last month, the index revealed a reading of 98.5. Analysts forecasted a reading of 94.2 for this month, considering that during this time, a war began between Russia and Ukraine. However, Germany's conditions were much worse than expected as the actual results came out to be at 90.8. Ifo claims that the ongoing war is the reason for these numbers to be this low. They also claimed that the numbers haven't even had this big of a drop due to the pandemic.
Clemens Fuest, President of the ifo institute had come out in a statement where he wanted to talk about each sector that is impacted by these results. Fuest says, "In manufacturing, the index fell faster than ever before. Companies' expectations also saw a record drop, flipping from optimism to pronounced pessimism. In the service sector, too, the business climate worsened notably. This was due to a conspicuous drop in expectations. The outlook for the coming months is particularly bleak in the logistics industry. In trade, the Business Climate Index crashed. The expectations indicator saw a record collapse. In construction, the business climate deteriorated significantly. This, too, was driven by considerably more pessimistic expectations.
EU-US Gas Deal
The European Union had been relying heavily on Russia for its supply of oil and gas. Russia had been the biggest supplier of energy for the EU. Russia had used this to their advantage and had considerably increased the prices of its energy resources. Russia's President, Vladimir Putin also demanded that anyone who wanted to buy Russian oil or gas would have to do so by paying in Rubles.
The EU has therefore been looking at alternative methods of getting their supply of oil and gas. In the Brussels Summit early on Thursday, President Biden struck a deal with the EU to supply them with 15 billion bcm of U.S. LNG energy. This is extra on top of what they've already been supplying the EU. The U.S. is making these efforts in order to place Russia under much more sanctions than they've already been put on. If the EU stops using Russian energy resources, Russia's economy would suffer greatly and Putin would have to finally cooperate.
Analysts at Goldman Sachs had a few thoughts on the situation and revealed in a statement, "We expect near-term measures to support European LNG imports to rely on the reallocation of existing supply. Such a relocation to Europe is already happening because European gas prices have in recent months mostly been the highest in the world." Jason Feer, Global Head of Business Intelligence at Poten & Partners also added, "There is little new LNG export capacity expected to enter service in the United States this year. But almost all of it in the U.S. already belongs to somebody. It is under contract. If Europe wants more LNG, they are going to have to pay for it."
NATO Brussels Summit
The EU Brussels Summit consists of a three-part conference meeting where world leaders will come together to discuss their plans on resolving the ongoing war between Russia and Ukraine. The first meeting was held early on Thursday and was led by NATO. It was attended by other world leaders including President Joe Biden of the United States. NATO revealed their plans to supply Ukraine with military assistance among other things that they needed to survive and fight against Russian invasions. NATO also revealed their plans to establish military grounds in surrounding countries including Bulgaria, Hungary, Romania, and Slovakia. This is so they can monitor and keep a watch out for any invasion from the outside.
EURUSD Today
EURUSD started off the day at a decent height of about 1.103 but it quickly followed a rapid decline throughout the day. This comes as a result of German's ifo report which we discussed earlier. It also comes in anticipation of the EU Summits conference whose details are going to be released any time now. The EU meeting held in Brussels early on Friday was led by the G7 and will reveal key details regarding the upcoming plans to control the crisis in Europe.
EURUSD is currently teasing around the 1.101 region. The ifo report caused it to fall slightly but it quickly regained control. We are currently unsure of what the future looks like for this dynamic duo until the results of the EU Brussels meeting are revealed.
Upcoming Important Events
Coming towards the end of a busy week, there is only one report to be revealed before the weekend that we need to watch out for. The National Association of Realtors in the U.S. is going to reveal the U.S. Pending Home Sales. This is a measure of the number of homes that are to be sold but just haven't yet. This is an important measure of the economic and monetary situation in the country as we get to know if people are even interested in buying homes with the current economic tensions. It also reveals if people are even able to afford to do so.
---
Don't trade all the time, trade forex only at the confirmed trade setups.

Get more confirmed trade setups at Premium or Supreme plan here: https://www.forexgdp.com/buy/