Gold
Gold moving in an uptrend channel.
Gold prices remain in the ranging market between 1764$ and 1798$.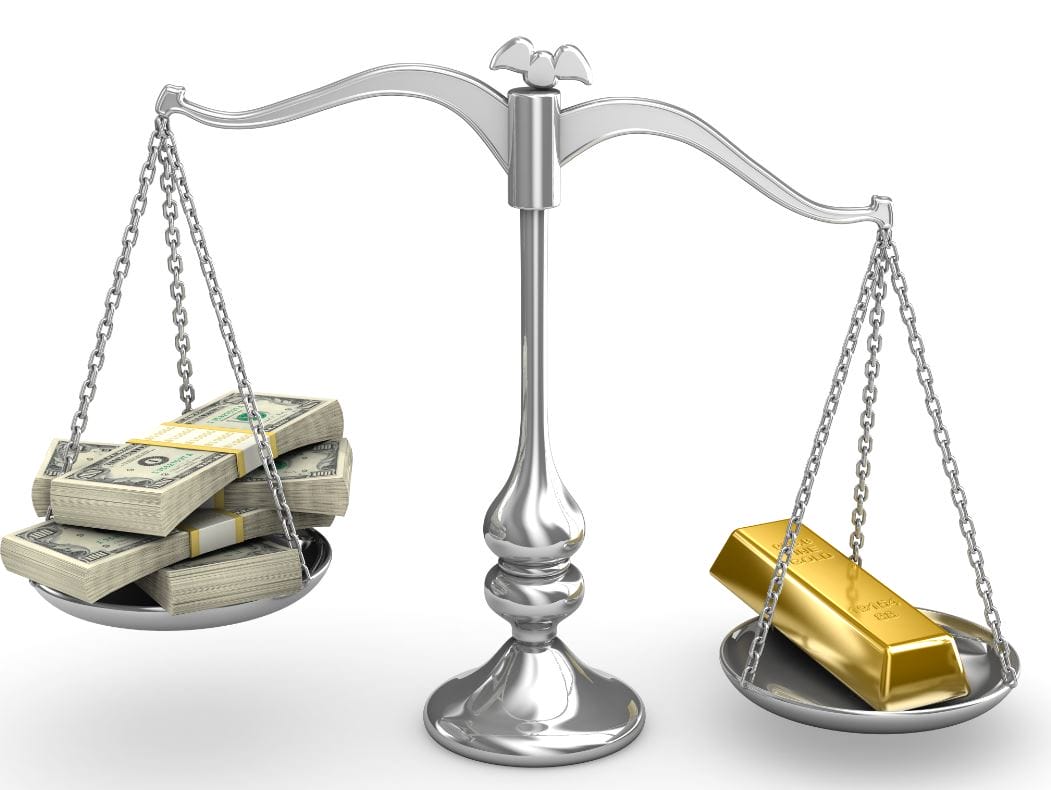 Yesterday we saw some declines of 1% after Janet Yellen speech on Rate hikes. Generally, Janet Yellen speech in tone well-performing US economy over Vaccination and Joe Biden support for hefty stimulus spending.
But investors feel like tapering bets, and Rate hikes expectations put some selling pressure on Gold.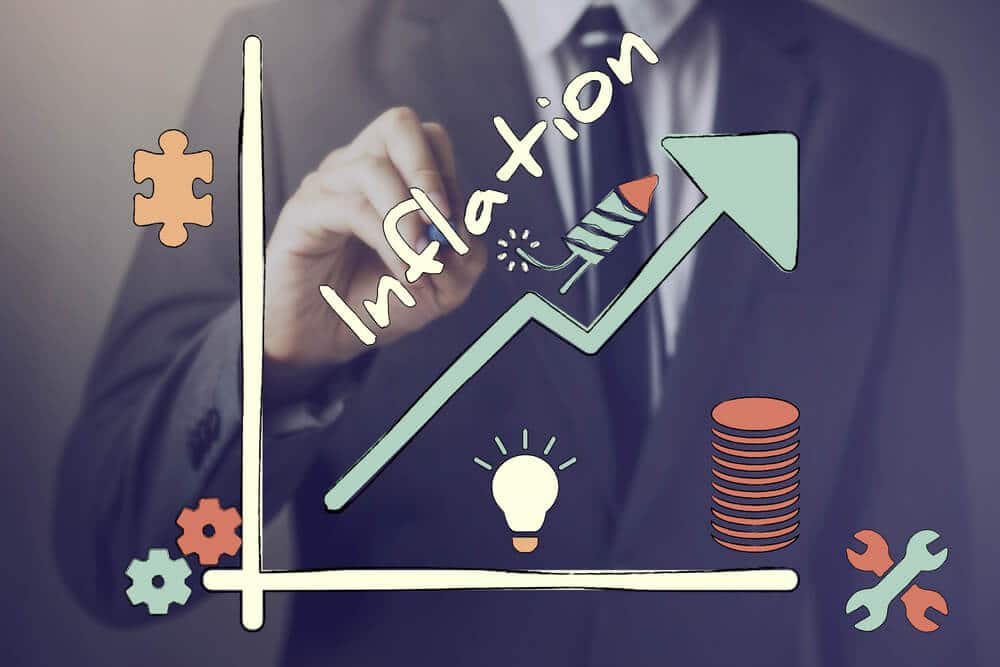 Anyhow, Inflation expectations make higher prices for base metal, agricultural prices and yellow metal.
Fed was playing more accommodative policy tools until the end of 2021.
And this week, non-farm payrolls and ADP non-farm employment numbers scheduled to reflect US Dollar direction and gold movement.
USD
EURUSD at the key price level now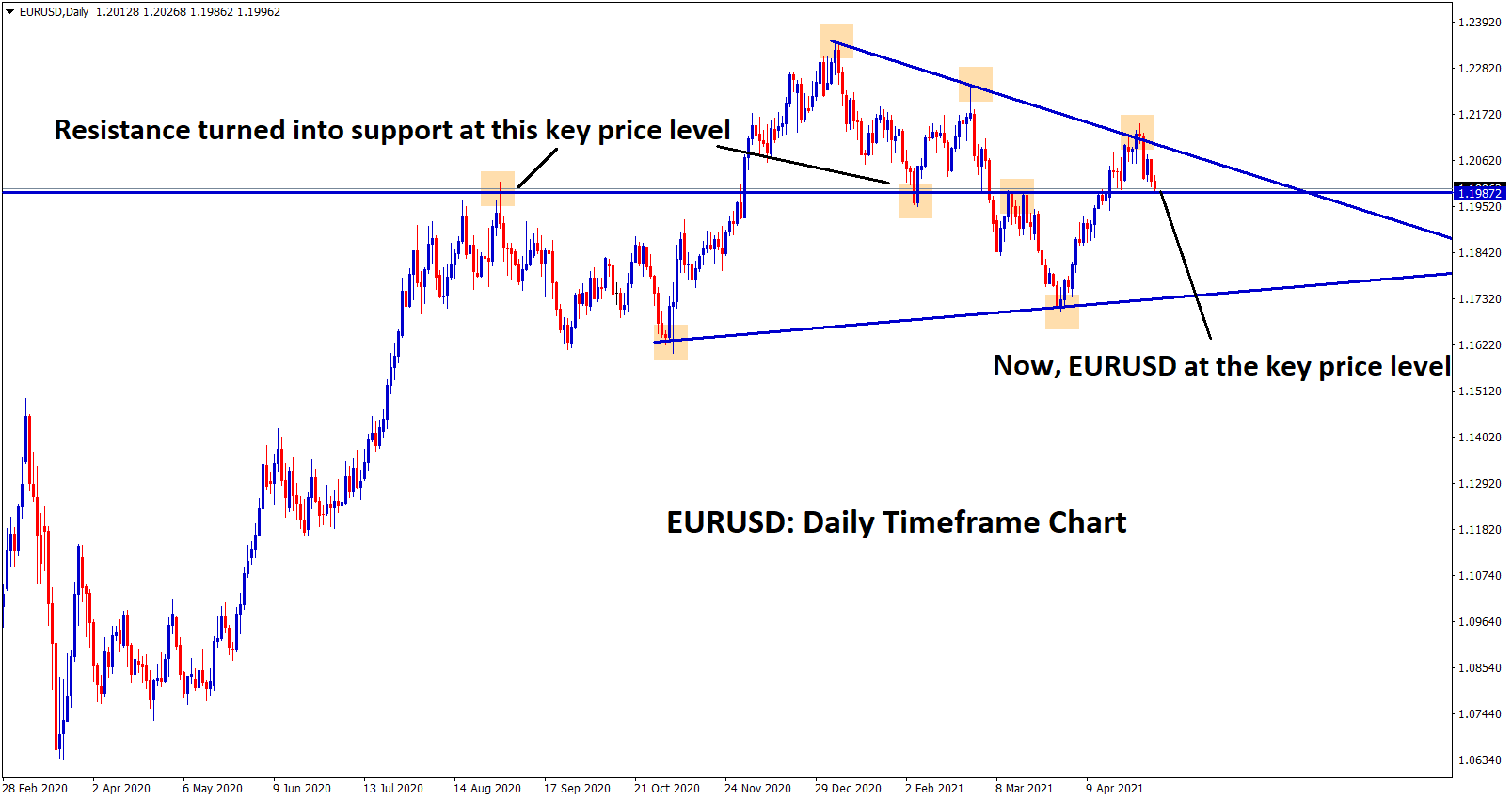 US Dollar moves higher yesterday after Janet Yellen's speech of rate hikes to stop the economy overheating inflation.
And this will take a positive note, for a change in rate hikes by the end of 2021 is expected.
All US Domestic data performed well in recent past 4 months after Biden elected as President, and Vaccination progressed faster, corporate wealth tax hikes and stimulus plan of 1.9 trillion dollars passed.
So, all positive implementation boosted the economy from crisis.
Easing lockdown in More regions of the US has announced, and now businesses are rebounding again to normal level by the end of 2021.
US Dollar index may be seen in 92 levels by this week.
Fed has more powerful tools.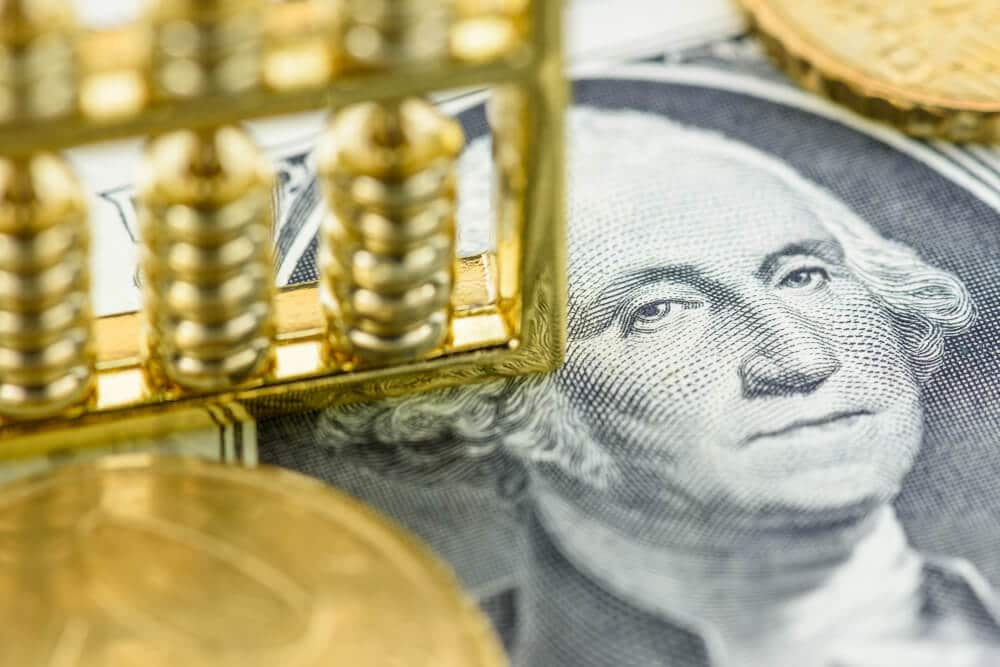 Federal Reserve's Neel Tushar Kashari said Fed has more powerful tools in its hands if inflation triggers to Upside.
And 8 million Americans were at work before the pandemic, now totally lost after the pandemic.
Once the Labor worker resumes 8 million seat fulfilment, only FED will decide for Rate hikes and other taper bets.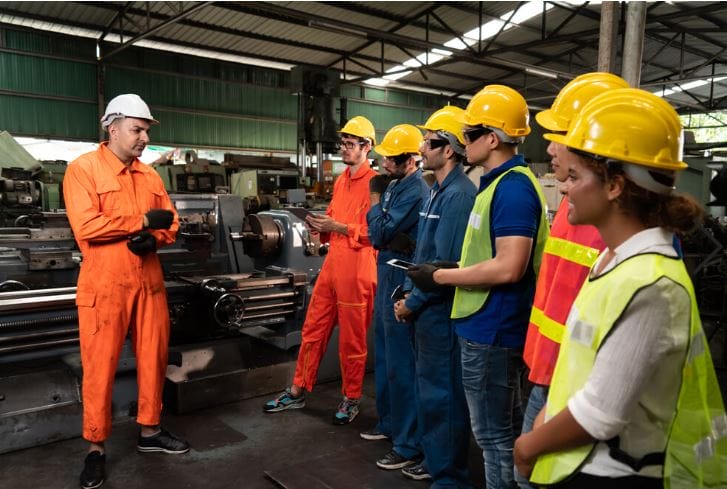 It may take more years to fulfil the employment seats in the US until we have to wait and see the approach in all areas.
EUR
EURCHF reaches the bottom level of the Descending Triangle.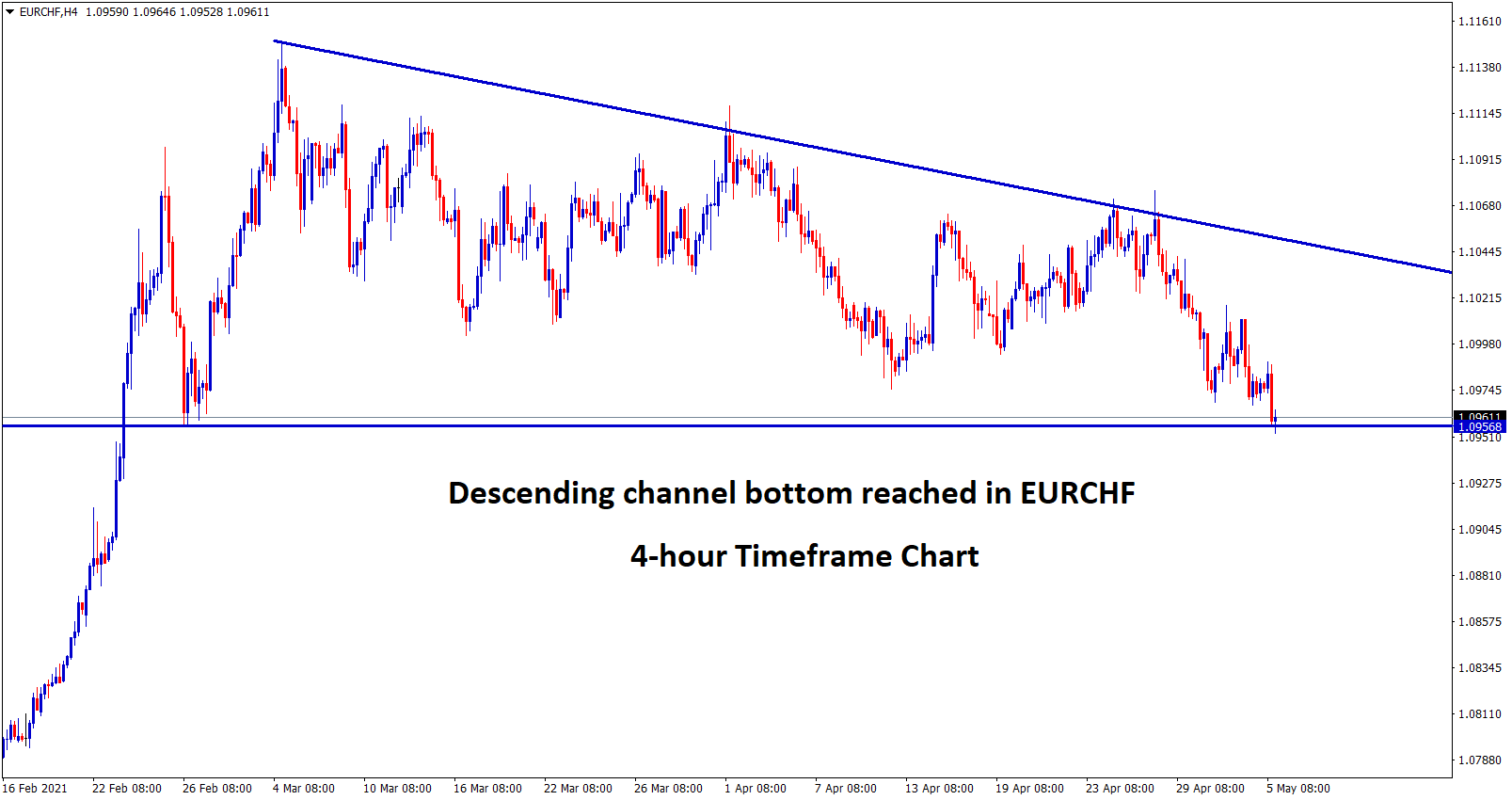 EURNZD trying to break the support zone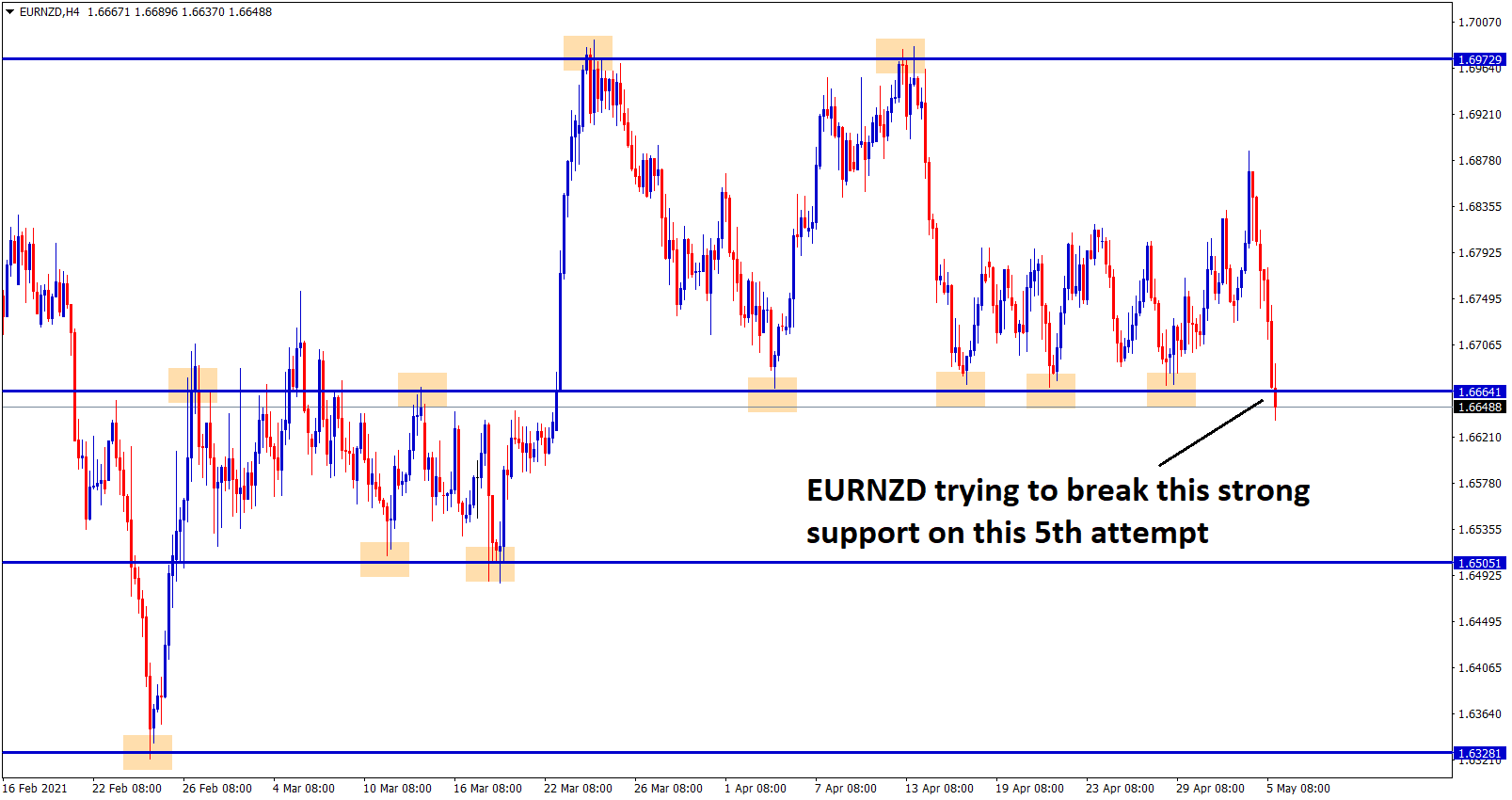 EURUSD remains lower as US Dollar moves higher after the fresh month started.
Last month 4% up from EURUSD, this month will see a correction for least 2% to 1.19500 level.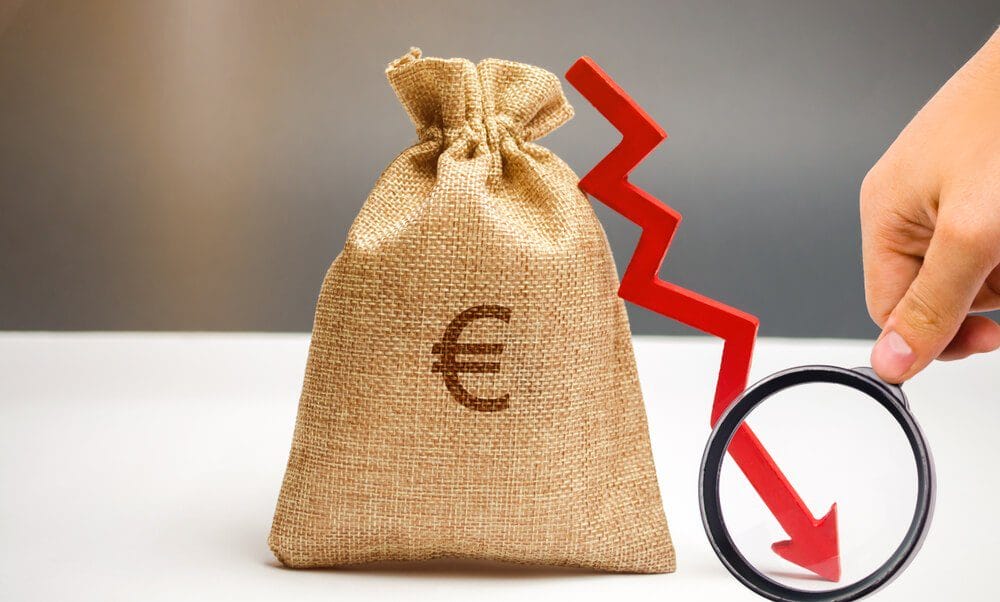 And the News is coming to destroy levels to declines for Euro after positivity given in Last month.
Yesterday Janet Yellen commented on rate hikes soon will expect; this cheers market investors for US Dollar buying mode.
And the actual reason was Yellen not said on the tone of immediate rate hikes and tapering bets, but it may come soon is outline published in the future.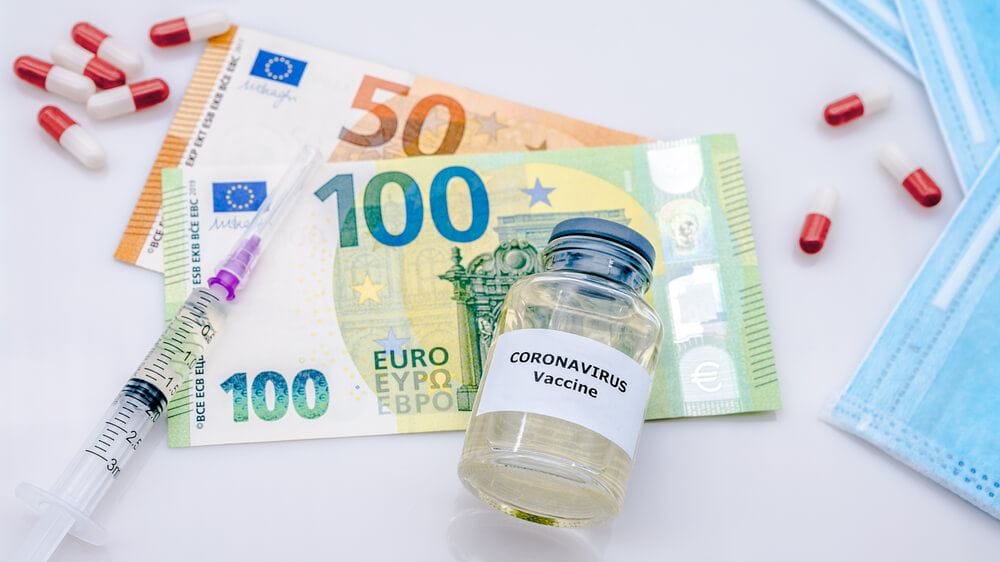 And in the Eurozone, Vaccinations are progressing faster, and ECB's stimulus will help recover Eurozone from the Pandemic.
GBP
GBPUSD moving in a channel ranges.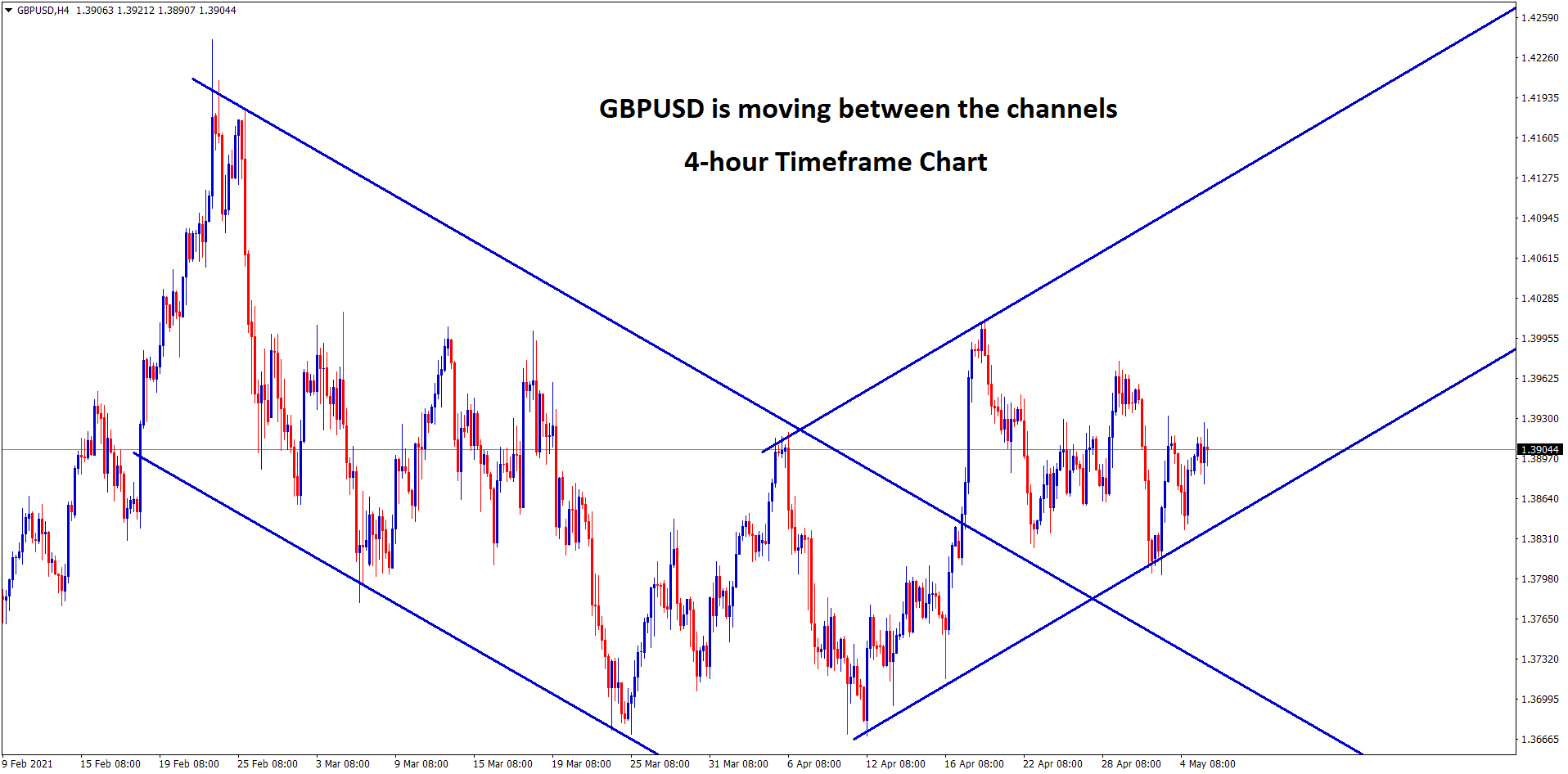 GBPUSD stands on the ranging market as 1.38-1.40 level after 2 months correction progress.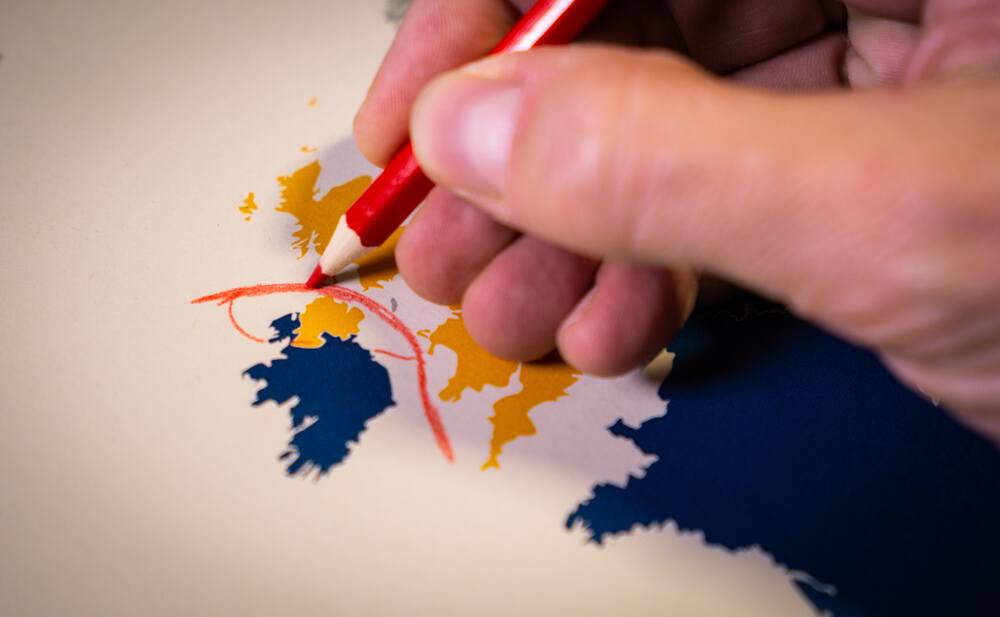 And Northern Ireland agriculture minister warned of the Post Brexit deal, exporting companies from the UK face more disruptions on the EU side and concerns confirmed by the British Chambers of Commerce by taking a survey of 2900UK exporters.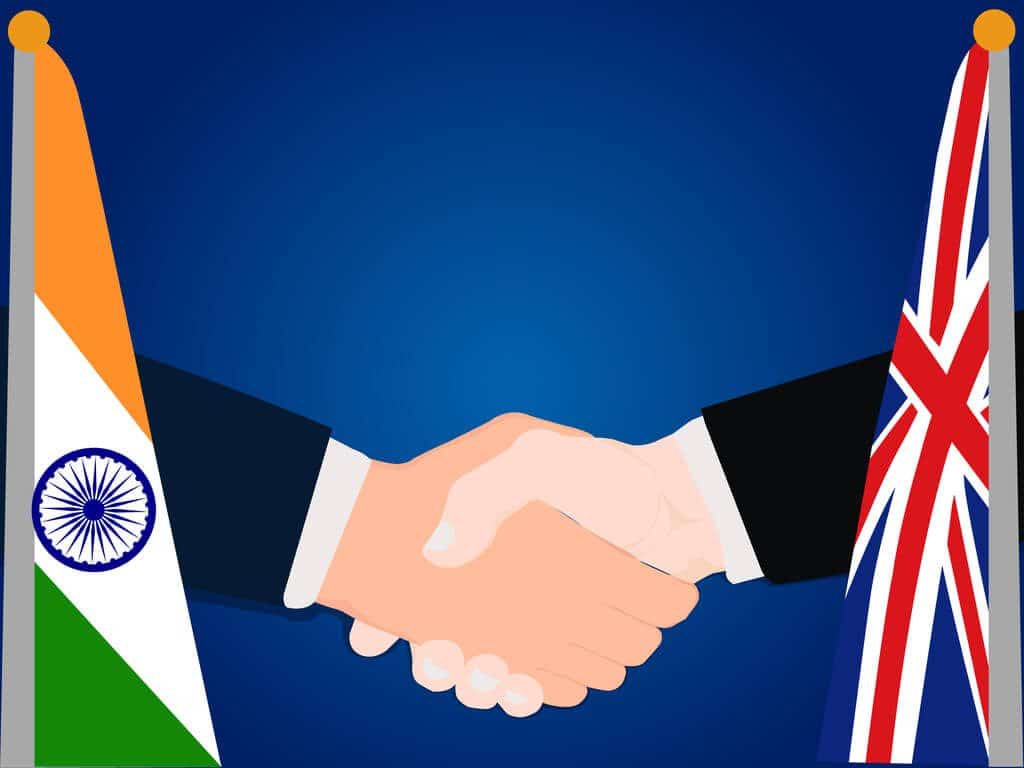 India and the UK made a trade deal for $1 billion after Post Brexit deal, which will Favour UK Pound.
And also, the Upcoming UK Services PMI in May month will Favour UK Pound to increase higher.
JPY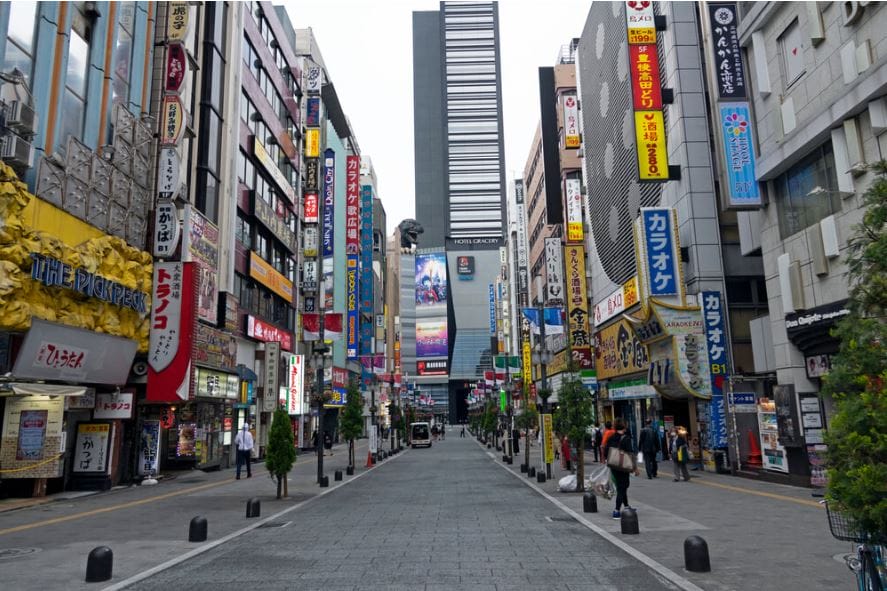 Japan has imposed tight lockdowns in most major cities like Tokyo, Osaka and other regions.
As Covid-19 cases increasing very fast next to India as the second wave.
And US Dollar posted more gains against the Japanese yen after Covid-19 cases rising every day.
USDJPY posted a 0.50% gain yesterday commented on Janet Yellen statement of rate hikes.
And US Non-farm payrolls and ADP Non-farm employment change is scheduled this week for further movement of USDJPY gains.
Japanese Government has given the stimulus of JPY500 billion for the emergency of a pandemic from recovery.
CAD
USDCAD falling continuously to reach the support zone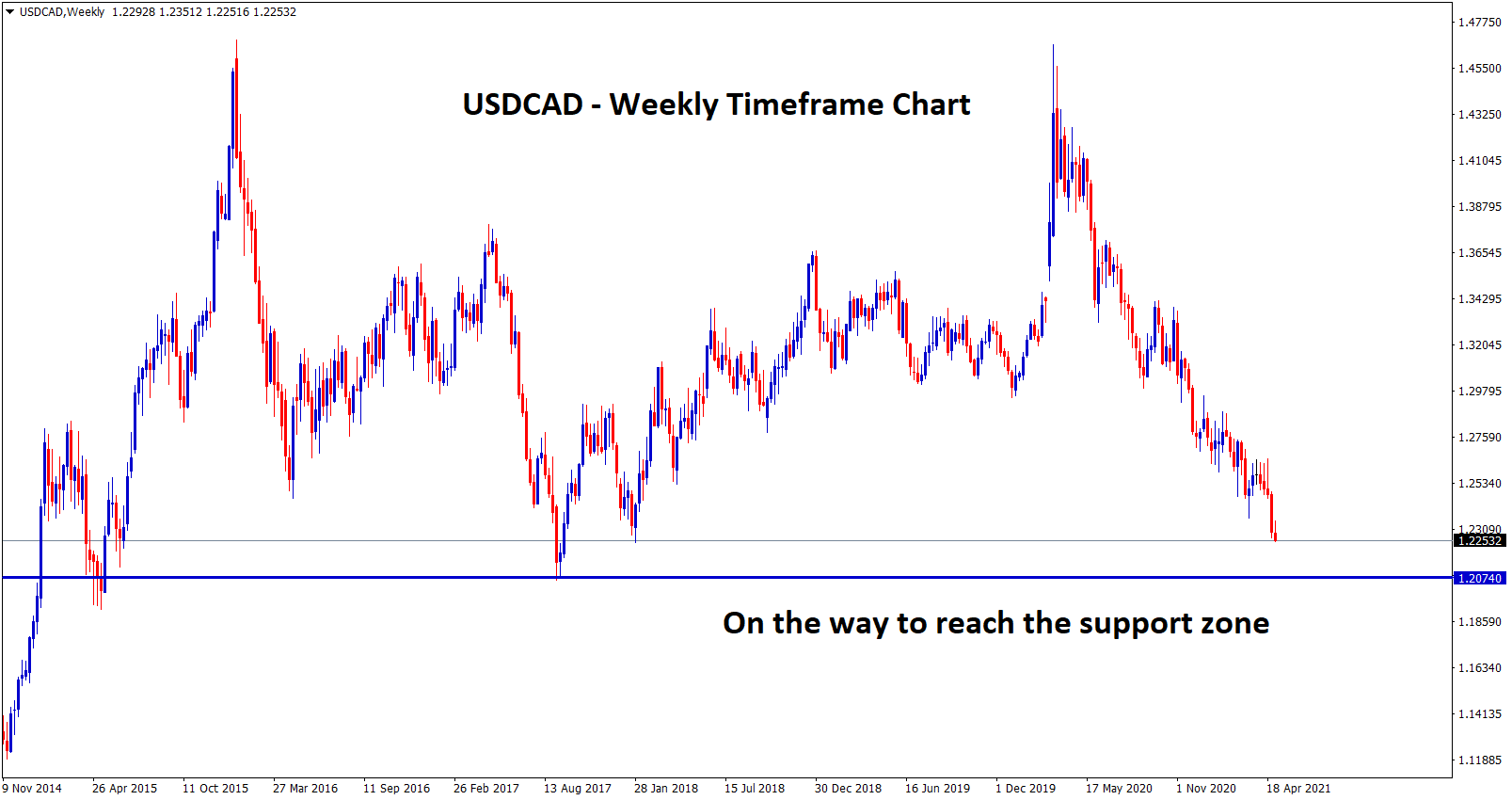 Bank of Canada tapering its weekly purchases of C$3 billion per week from C$ 4billion is a Positive gain for Canadian Dollar in the coming weeks.
And central bank will taper its asset purchases more, Boc Governor Tiff Macklem says, tapering assets are not continuous, now the domestic data performed well in the last 3 months. As a result, we applied the reduction tool.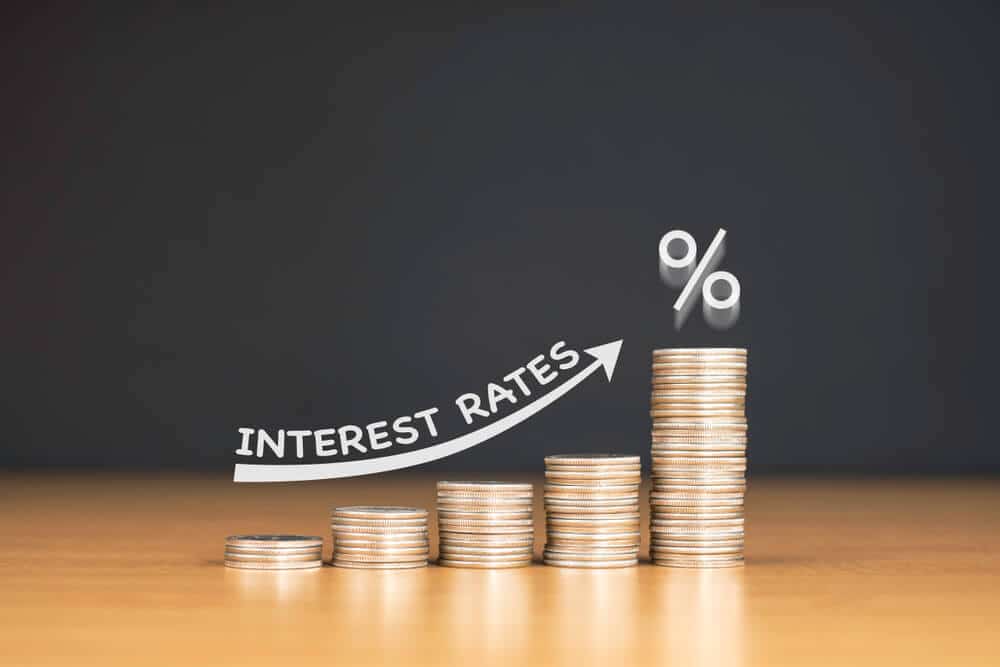 And Interest rate hikes were also seen at the end of 2021 as Domestic data performance doing well in 2021.
US Dollar set to weaker tone against Canadian Dollar, but yesterday Rate hike tone from Janet Yellen US treasury makes positive for US Dollar.
AUD
AUDUSD performed lower after US Dollar stronger this week.
Janet Yellen forecast of Rate hikes makes market cheers for US Dollar Demand boosted.
And RBA left rates unchanged; domestic data like retail sales, manufacturing PMI and employment data performed well.
Iron prices boosted 11% in April and 159% since April 2020.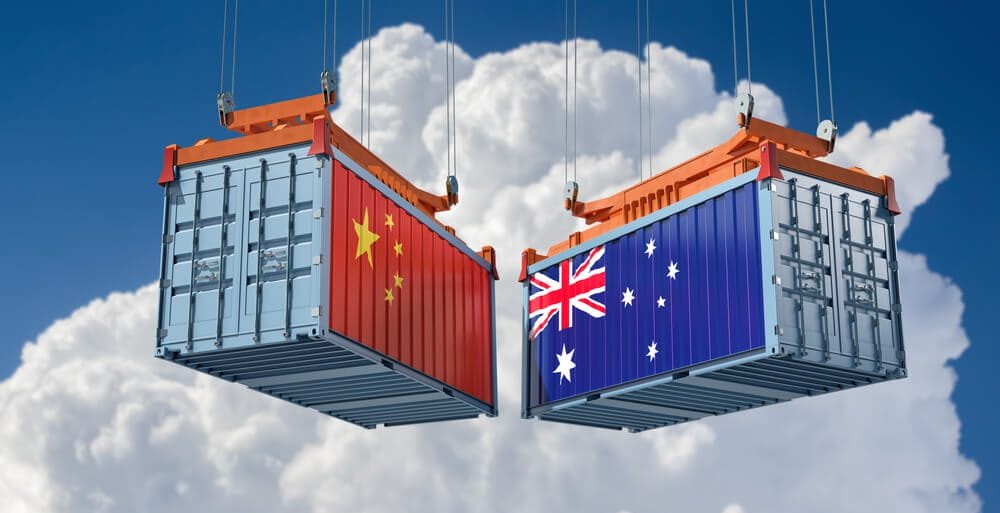 Australian Economy, much boosted by Iron ore exported to China, is major revenue in Australian Government.
Tax Cut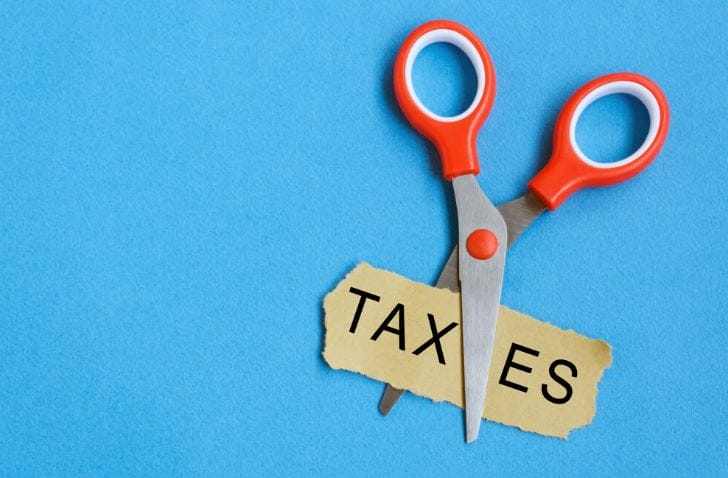 Australian Government drops the tax cuts plan for wealthy people and extends the tax cuts for lower and middle-class people.
This will come after the nation recover in a smooth way than expected; domestic data of all side performed well, the employment rate in 5% may decrease to 4.5% by the end of 2022.
The overall scenario looks good because the Australian economy makes tax cuts for lower and middle-class people except for Wealth Business people.
NZD
NZDUSD continuing the uptrend after hitting the higher low level.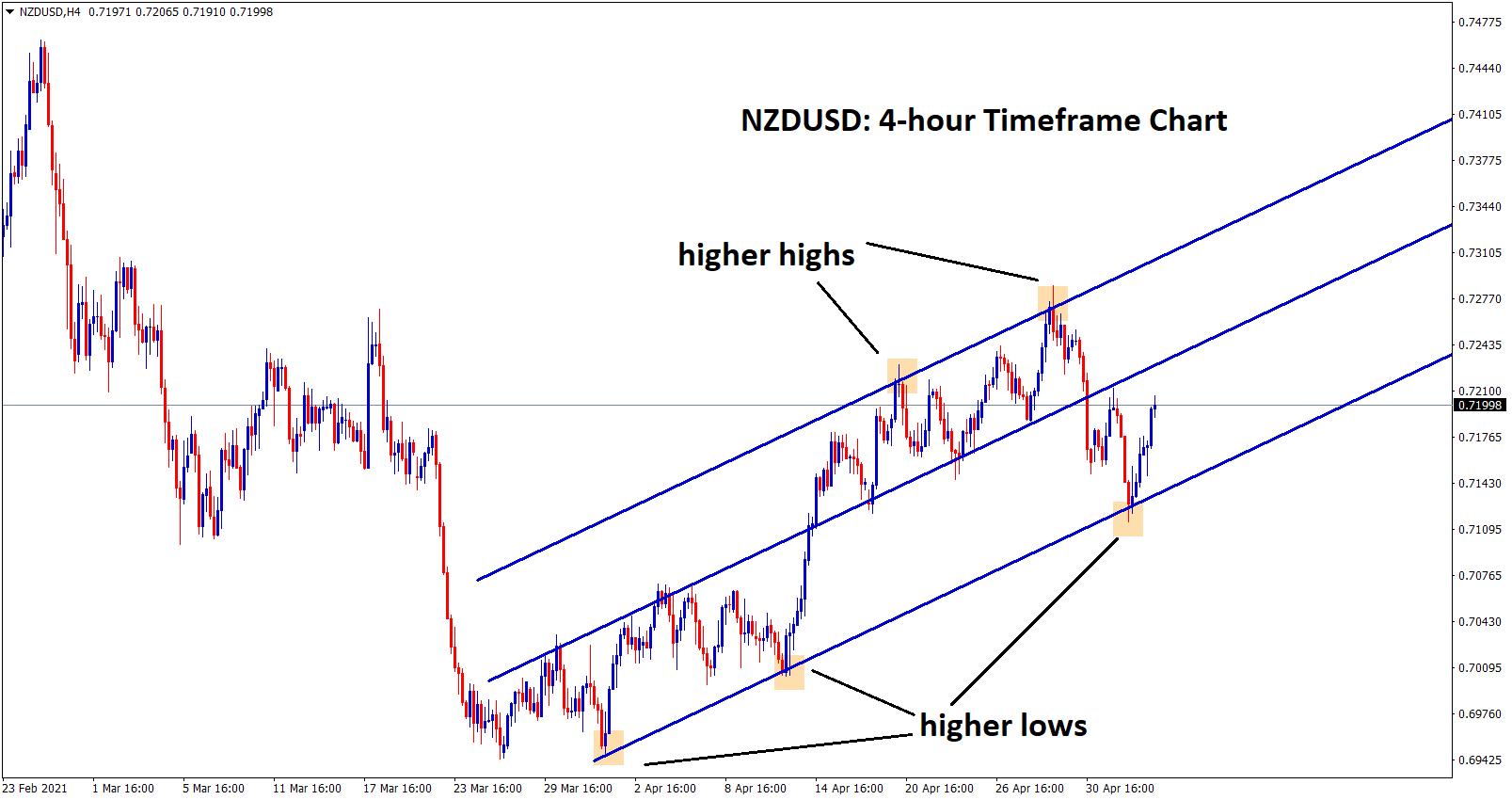 New Zealand Dollar remains lower as US Dollar jumps as Janet Yellen speech on rate hikes.
And also, New Zealand's Unemployment rate came at 4.7% versus 4.9%, forecast more supportive for New Zealand economy to recovery.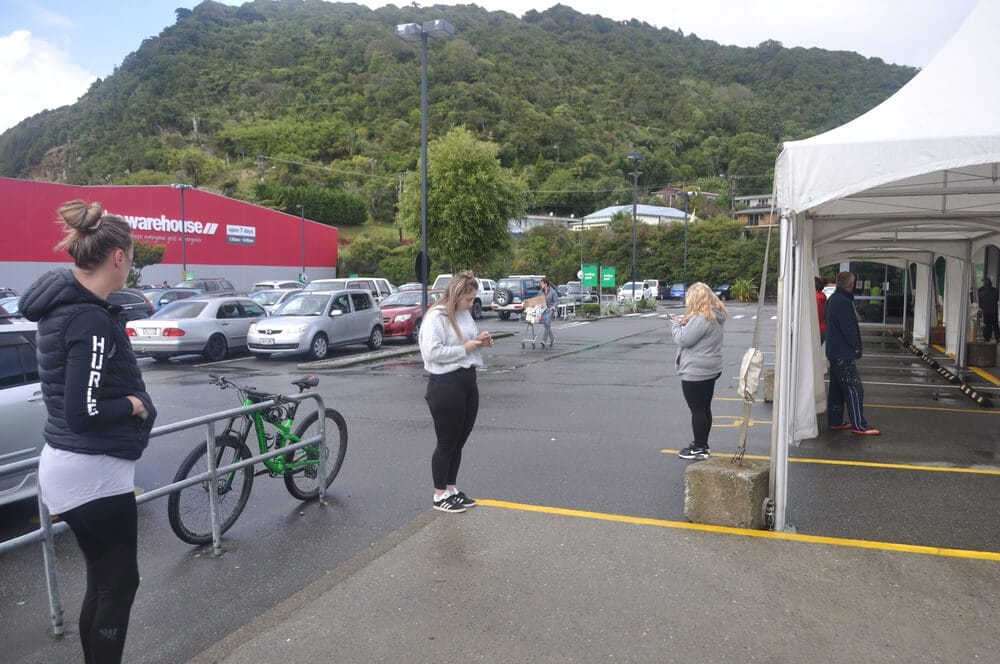 Now, Nation wise lockdown are releasing step by step and Vaccinations are progressing well, this result in Businesses and more new employments as the economy doing well.
And RBNZ may soon taper bets, and rate hikes will be seen if the Goal of employment rate and inflation target achieved.