GBPJPY Uptrend Analysis
GBPJPY is moving in an Uptrend by forming higher highs, higher lows in 4-hour time frame chart.
Now, the market is standing at 4th higher low of the uptrend line.
EURGBP Downtrend Analysis
EURGBP is moving in a downtrend by forming lower highs, lower lows in 4-hour time frame chart.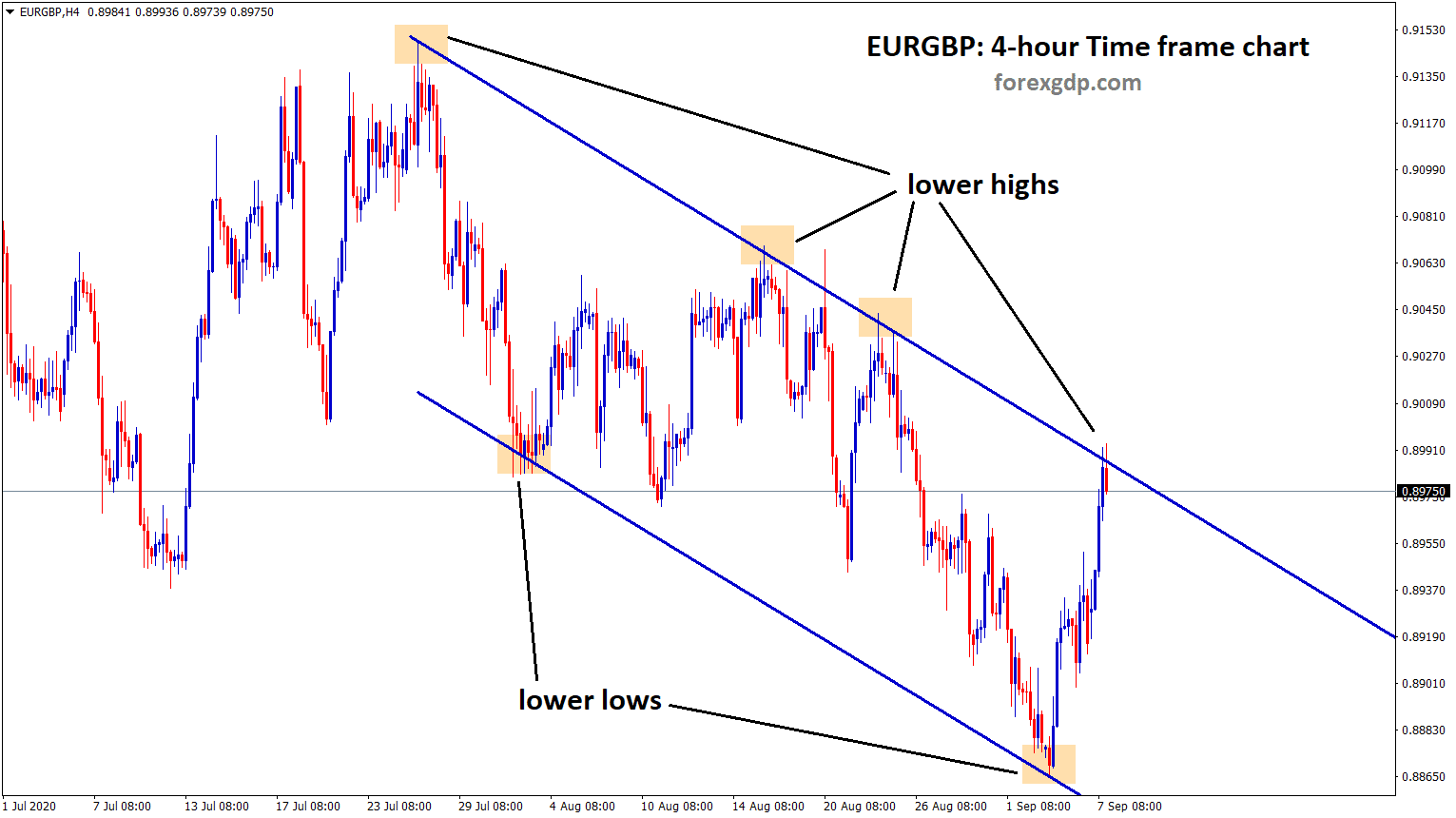 Now, the market price standing at the lower high of the down trend line.
GBPCAD Descending Triangle Analysis
GBPCAD has formed a descending triangle by creating lower highs and equal lows.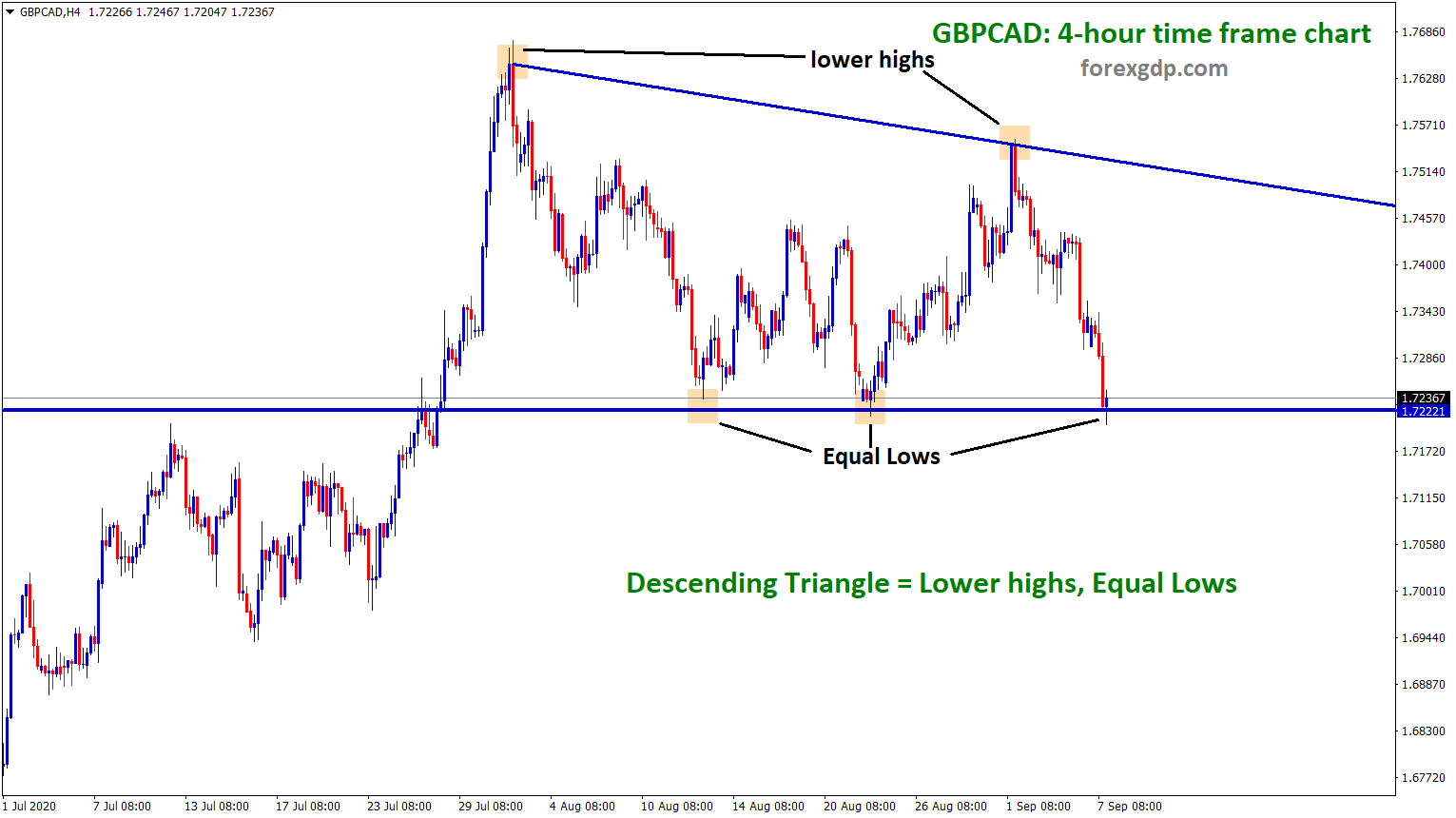 Now, the market price is standing at the Low level of the Descending Triangle.
Let's wait for the confirmation of breakout or reversal.
GBPCHF Channel Analysis
GBPCHF is moving in an Ascending Channel by forming higher highs and higher lows.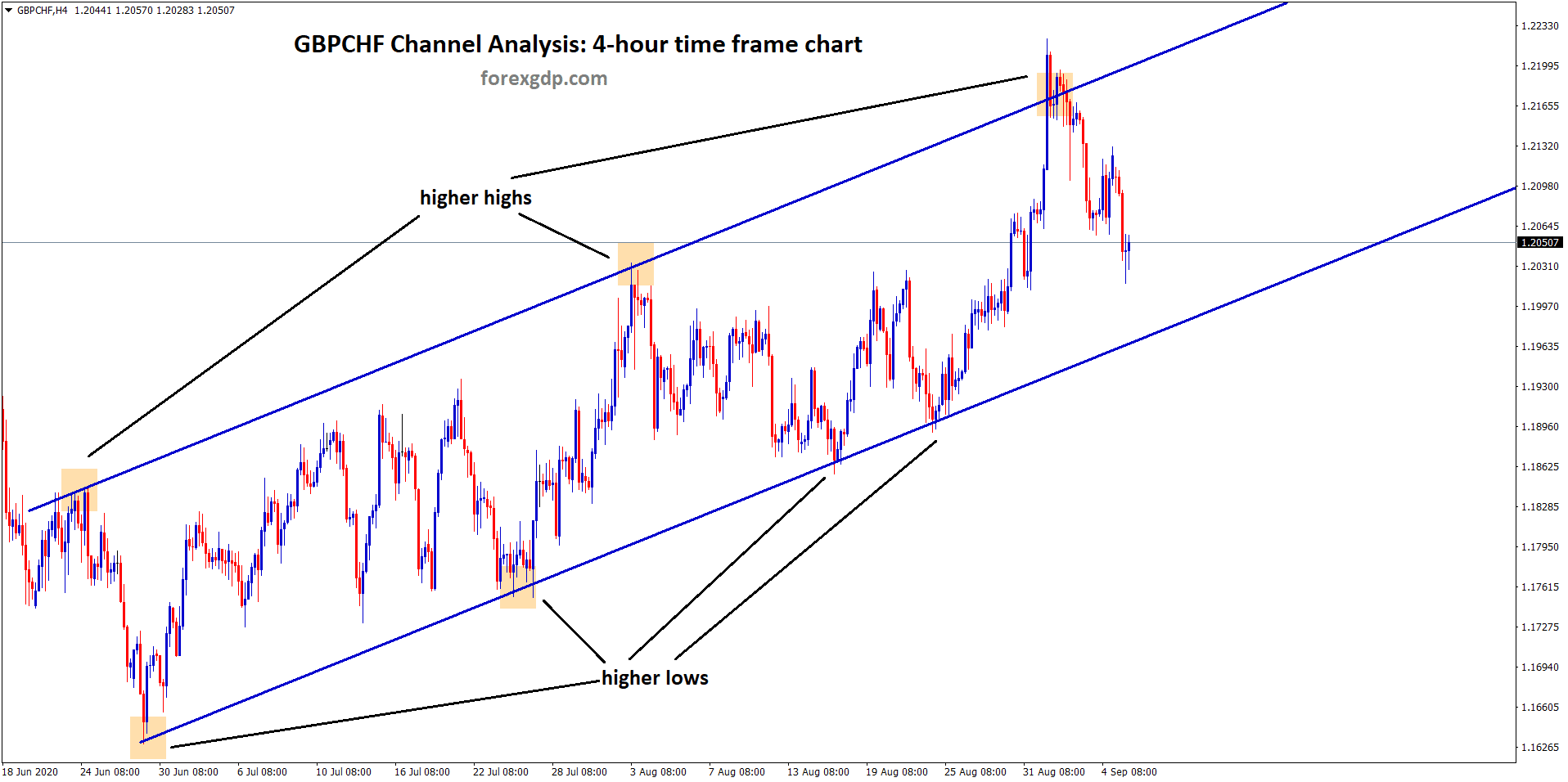 GBPCHF going to reach the higher low very soon. 
GBPNZD Minor Support Analysis
GBPNZD standing at the minor support level on 1-hour time frame chart.
We can expect some corrective wave from this zone.
However, All GBP pairs look like standing at the key levels in the technical charts.
We need more confirmation before entering the trade.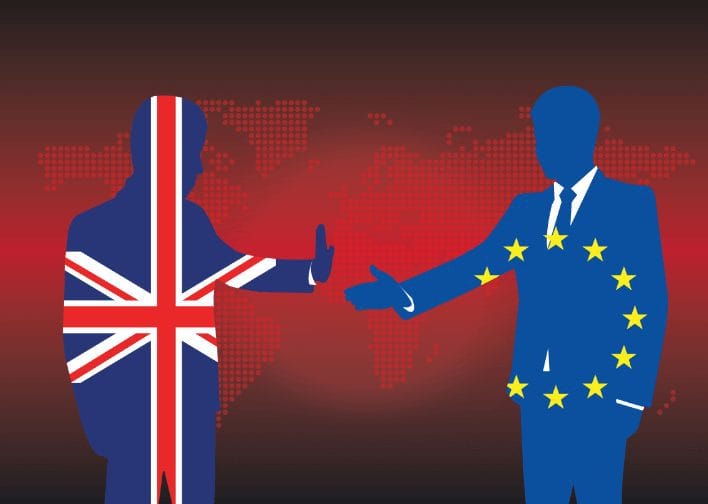 GBP remains more volatile until…
UK pound fell after UK PM Johnson commented chances of trade negotiations may be failed with European union.
UK Prime minister Boris Johnson told 38 days given to EU for trade agreement for a mutual trade deal.
If not committed to deal in this 38days period, then both sides will move on to WTO terms and conditions for the trade deal. This is good for the UK Economy.
Within October 15, 2020, If trade talks should have to be agreed, then both countries will make a smooth exit from each side.
Otherwise, worst case for both countries if WTO terms and conditions applied. Investors are more anticipated on No-deal Brexit fears, hence until October 15 volatility remains higher in UK pound(GBP).
Get Each forex signal with Chart Analysis and Reason for buying or selling the trade which helps you to Trade with confidence on your account.
Don't trade all the time, trade only at Best Setup. Join Free now. Let result speaks on your trading account. Start to receive the forex signals now: forexgdp.com/forex-signals/