GBPAUD is moving in the Symmetrical triangle pattern and the Market has reached the Bottom area of the triangle pattern.
Where Is GBPAUD Today
The GBPAUD charts are quite unstable today as a result of the release of the monetary decision by the RBA and the record-breaking floods occurring in Australia.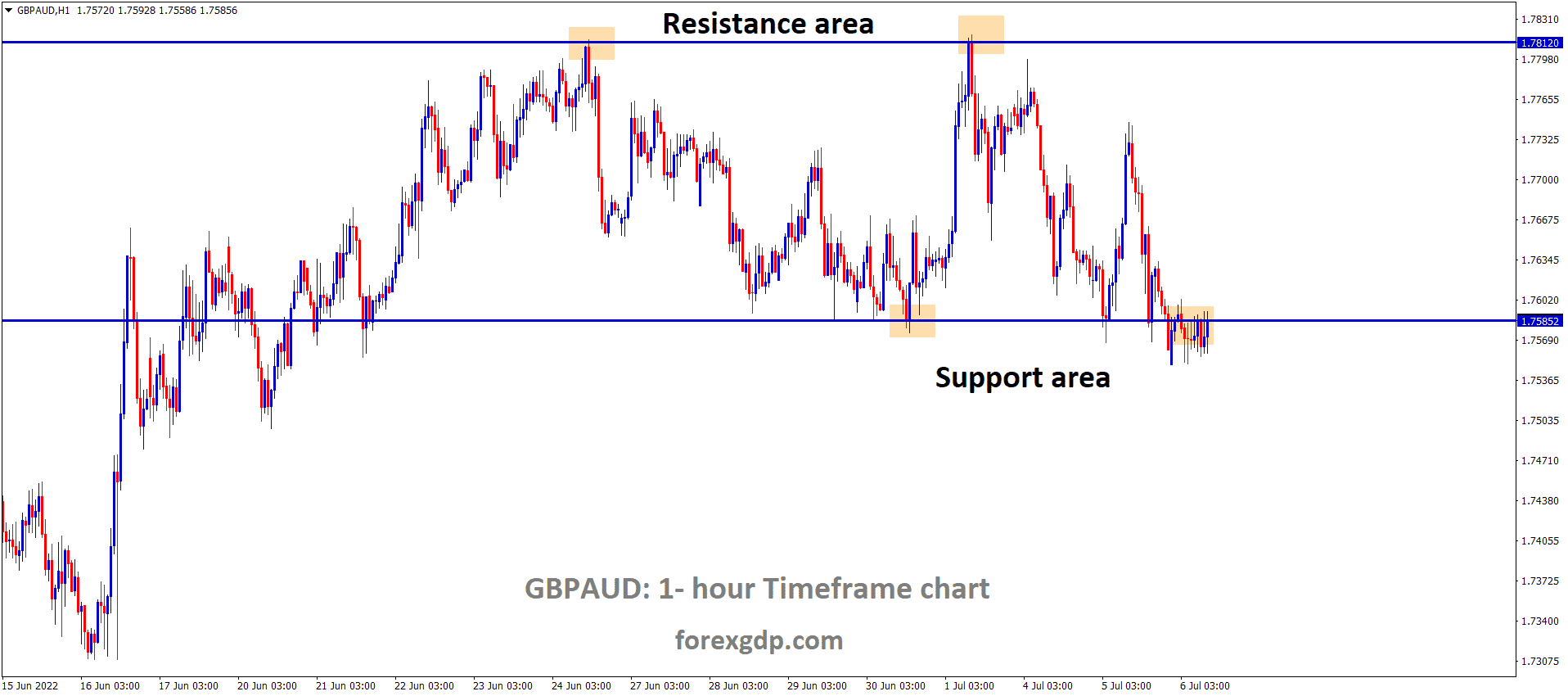 GBPAUD is moving in the Box Pattern and the Market has reached the Horizontal support area of the Pattern
As a result of these releases, the GBPAUD pair faced a sudden drop in its value and is now teasing around the 1.757 region. We may continue to see this pair decrease throughout the day.
RBA Interest Rate Decision
Early on Tuesday, the Reserve Bank of Australia released its updated monetary policy decision for this term. In this decision, it was revealed that the RBA had increased its interest rates by 50 basis points. This speech was given by the RBA governor Philip Low and revealed, "At its meeting today, the Board decided to increase the cash rate target by 50 basis points to 1.35 percent. It also increased the interest rate on Exchange Settlement balances by 50 basis points to 1.25 percent. Global inflation is high. It is being boosted by COVID-related disruptions to supply chains, the war in Ukraine, and strong demand which is putting pressure on productive capacity. Monetary policy globally is responding to this higher inflation, although it will be some time yet before inflation returns to target in most countries. Inflation in Australia is also high, but not as high as it is in many other countries."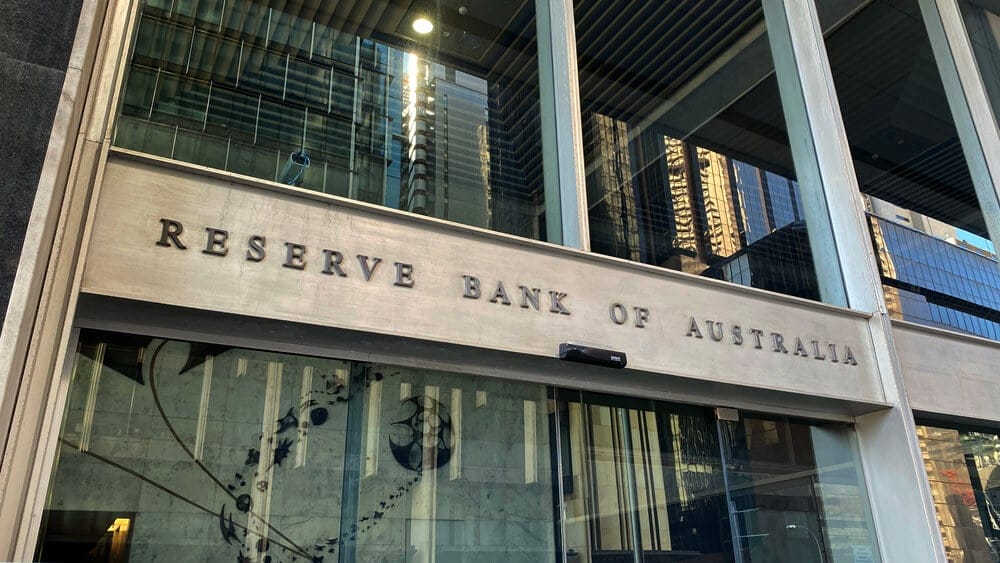 It further reveals, "Global factors account for much of the increase in inflation in Australia, but domestic factors are also playing a role. Strong demand, a tight labor market and capacity constraints in some sectors are contributing to the upward pressure on prices. The floods are also affecting some prices. Inflation is forecast to peak later this year and then decline back towards the 2–3 percent range next year. As global supply-side problems continue to ease and commodity prices stabilize, even if at a high level, inflation is expected to moderate. Higher interest rates will also help establish a more sustainable balance between the demand for and the supply of goods and services. Medium-term inflation expectations remain well-anchored and it is important that this remains the case. A full set of updated forecasts will be published next month following the release of the June quarter CPI. The Australian economy remains resilient and the labor market is tighter than it has been for some time."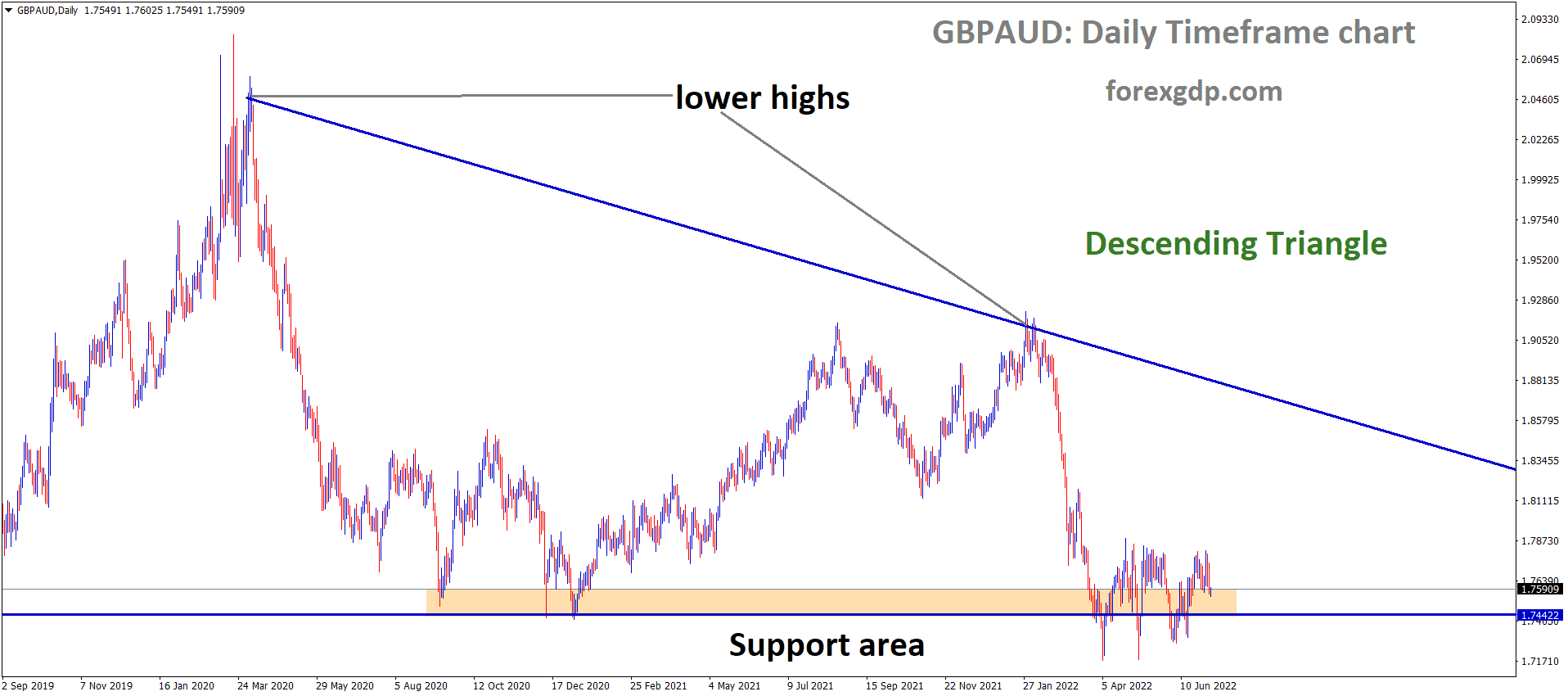 GBPAUD is moving in the Descending triangle pattern and the Market has rebounded from the horizontal support area of the pattern.
BOE Speech
On Wednesday we found out that the Bank of England released a summary of its monetary policy. This is really important as they're constantly updating their policies so we need to be aware of the recent ones at all times. This statement by the BOE reveals, "The economic outlook for the UK and globally has deteriorated materially. Following Russia's illegal invasion of Ukraine, global inflationary pressures have intensified sharply. This largely reflects steep rises in energy and other commodity prices that have exacerbated inflationary pressures arising from the pandemic, and further disruption of supply chains. Household real incomes and the profit margins of some businesses have fallen as a result. Global financial conditions have also tightened significantly, in part as central banks across the world have tightened monetary policy. Market interest rates and corporate bond spreads have risen sharply, reflecting expectations of further policy tightening in response to renewed risks of more persistent elevated inflation and increasing credit risk. The outlook is subject to considerable uncertainty and there are a number of downside risks that could adversely affect UK financial stability."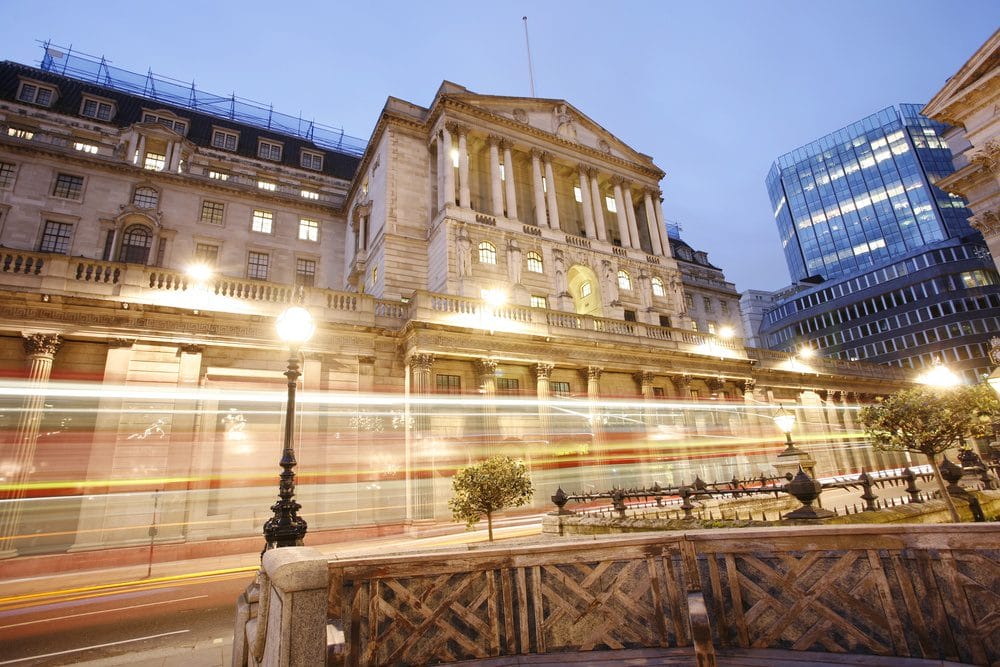 It further states, "Developments related to the Russian invasion of Ukraine are a key factor that will affect both the global and UK outlooks, particularly if energy and food prices rise further. Stronger or more persistent inflationary pressures than currently expected might lead to: weaker economic growth globally; a further sharp tightening in global financial conditions; and the potential for further volatility and stress in financial markets. Tighter conditions would increase the pressures already facing households and businesses and the serviceability of public sector debt in some countries, including in the euro area. And risks remain in China around the re-emergence of vulnerabilities in the property sector and potential restrictions to contain further COVID outbreaks. Risky asset prices have fallen markedly since the beginning of the year, and government bond yields have risen. Risk-taking in financial markets has also fallen globally, and measures of risk premia no longer appear compressed relative to historical levels. In addition, crypto-asset valuations have fallen sharply, exposing a number of vulnerabilities within crypto-asset markets, but not posing risks to financial stability overall. Given downside risks from additional supply shocks, faster-than-expected monetary policy tightening, and slower-than-expected economic growth, risky asset prices remain vulnerable to further sharp adjustments."
Australian Floods
Over this entire week, many parts of the world have experienced heavy rainfall and all the unfortunate circumstances that come with it. Australia has also faced heavy rainfall, in fact, Australia faced one of the heaviest rainfalls of all time. Sydney had recorded numbers which haven't ever been seen previously. This is all due to the climate change problem which everyone knows exists but no one will do anything about it. As long as no one fixes the climate change problem, the world will continue to deteriorate till it's too late.
Economist Islamuddin Sajid reveals, "Thousands of people on Australia's east coast are fleeing their homes after the New South Wales (NSW) state authorities issued over 100 evacuations orders in flood-hit areas, local media reported on Wednesday. According to NSW Premier Dominic Perrottet, more than 85,000 people are under evacuation orders or warnings as heavy rainfall and floods continue in several areas. Meanwhile, the Australian government also deployed more defense forces to help the state authorities in emergency and relief efforts. Albanese also announced that his government already approved disaster recovery payments to help the people in flood-affected areas. Under the plan, the government will provide 1,000 Australian dollars (US$678) to adults and $400 for every child who is eligible for this assistance."