Where is GBPUSD Today
The GBPUSD charts are on a downfall today as a result of the release of the GDP data and the BOE speech. As a result of these releases the GBPUSD pair had faced a decrease in its value and is now teasing at around the 1.222 region. The GBPUSD chart is showing some bullish market conditions. We may continue to see this pair fall throughout the day.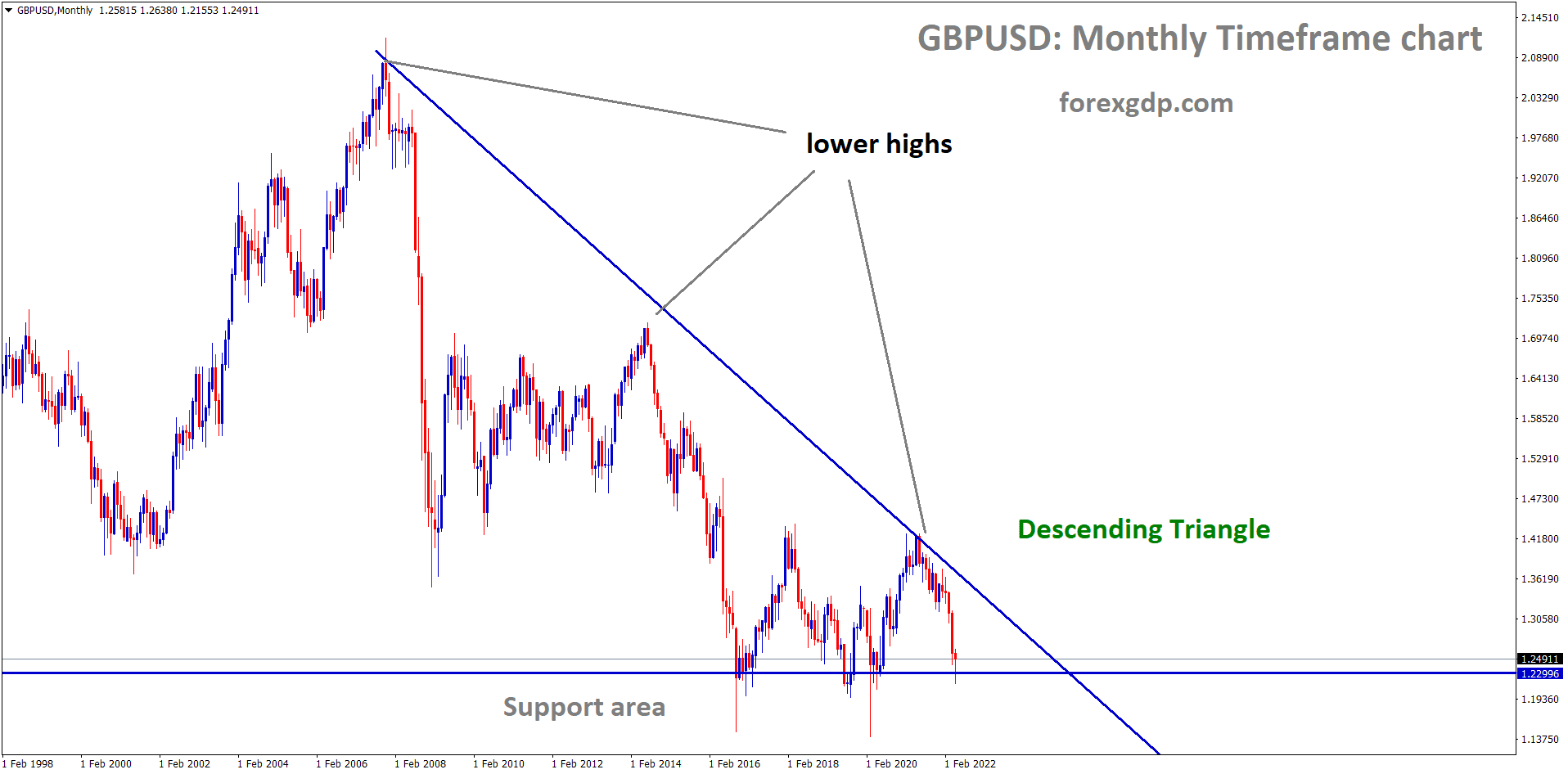 BOE Speech
The Bank of England recently conducted an assessment of the resolvability of the eight major UK firms as part of the Resolvability Assessment Framework. In their public statement, they reveal, "The findings show that today a major UK bank could enter resolution safely: remaining open and continuing to provide vital banking services to the economy. With shareholders and investors, not taxpayers, first in line to bear the costs. This overcomes the 'too big to fail' problem of the past. We regulate banks to ensure that they are resilient. Our prudential and financial stability frameworks ensure the UK banking sector is strong, and banks have capacity to absorb losses after a shock. We also work with banks to ensure that if they experience serious problems, we are able to deal with them safely, minimizing disruption to the UK economy – this is called resolution. Planning for resolution does not mean these banks are likely to experience such problems. But it is important that banks prepare for the worst, so they are able to act if needed. Therefore, we assess their resolvability on an ongoing basis using the RAF."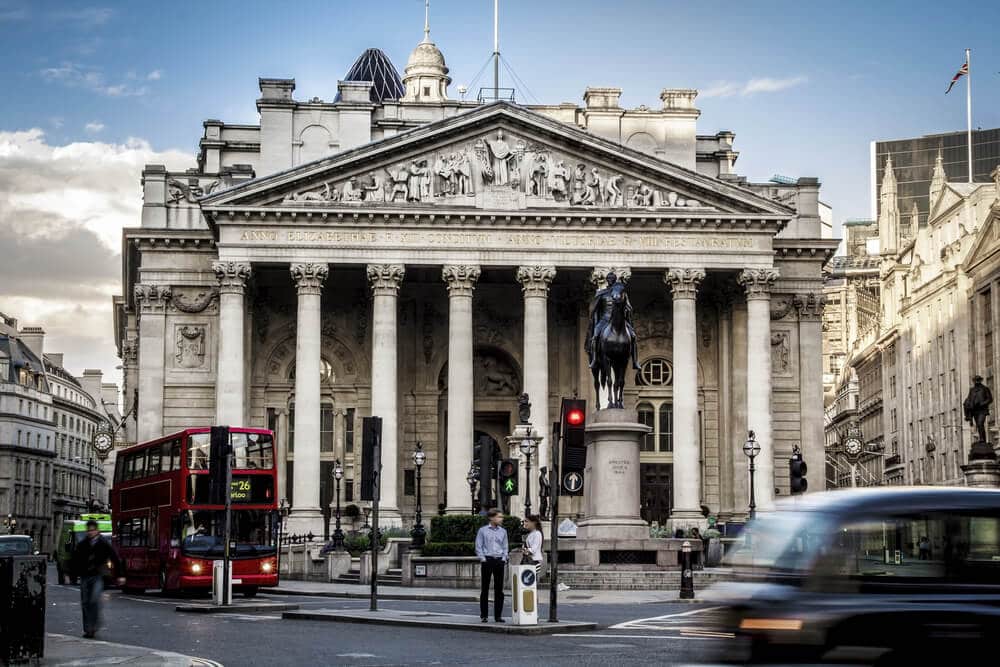 They further state, "In 2007–08, the UK did not have such a resolution regime and instead this left two choices when some banks got into trouble: let banks fail and cause huge disruption, or bail them out with taxpayers' money. The major banks were 'too big to fail'. The UK government was forced to use £137 billion of public funds to stabilize the banks while shareholders and investors were protected. And, even despite that support, the disruption to the financial system contributed to the UK and global recession that followed. We cannot forget these lessons. The authorities now have more choices. We have a robust resolution regime. Banks are in a fundamentally better place thanks to their work in preparing for resolution. The Bank's assessment shows that in a resolution, customers would be able to keep accessing their accounts and business services as normal. Banks' losses and the costs of recapitalization would be paid for by shareholders and investors, not taxpayers."
The UK GDP Data
The UK released their GDP data early on Monday which revealed that their GDP actually dropped quite significantly. This comes as no surprise considering that the UK looks like it's on its way to a recession very soon. Inflation is hardly coming under control and we will soon see if the Bank of England even does anything to solve this issue. The BOE is set to release their new interest rates in a couple of days. It would be a shame if the rates would be unchanged as the economy is really suffering and this may be one of the only ways to bring it back on track. Even though analysts expected the GDP data to drop significantly from previous numbers, it was still much more than anticipated. This reveals that recession is just around the corner when everyone thought it was still miles away.
Analysts at Reuters reveal, "Gross domestic product contracted by 0.3% from March. We had on average expected gross domestic product (GDP) to grow by 0.1% in April from March. It was first time since January last year that all main economic sectors had contributed negatively to monthly GDP. However, GDP would have grown by 0.1% excluding the impact of a scaling back of the government's coronavirus test-and-trace and vaccination programs. Over the three months to April, GDP was up by 0.2%, slowing sharply from growth of 0.8% in the three months to March. Our poll had pointed to 0.4% growth in the February-April period. Many respondents reported that increases in the cost of production had affected their business. We had expected April's jump in domestic power tariffs and an increase in taxes paid by workers introduced during the month to impact the monthly GDP data only in May."
Rwanda Policy
The UK is one of the top countries for people to secretly enter and seek asylum. This is because they used to have a very lenient immigrant policy which made it easy for anyone to become legal in this country. However, with the number of people entering the UK illegally to seek asylum, the UK is going to now change up their immigration policy. Anyone who is illegally entering the UK will now be sent to Rwanda. The UK hopes that this will deter people from entering the country illegally. It is said that along with everyone else who is against this policy as they believe it goes against human rights, Prince Charles is against it as well. Yet it is unclear if they will go ahead with this policy or if it will put on a standstill.
Economists at China Global Daily reveal, "The policy, which was challenged in the UK's High Court last week and ruled legal, is aimed at deterring the large number of people who attempt to enter the country as stowaways in vehicles or on small, often overcrowded vessels. Lawyers acting for groups opposed to the new policy have said they plan to appeal against their loss in court last week in the coming days. Several newspapers have said the prince of Wales is among critics of the policy, and that he described London's agreement to pay the Rwandan government 120 million pounds ($148 million) to process some refugees as "appalling". The launch of the new policy will be accompanied by a publicity campaign in which Home Secretary Priti Patel will warn undocumented economic migrants not to target the UK."