GBPUSD Moving in a descending channel and the market has reached the lower high area of the channel.
Where Is GBPUSD Today
The GBPUSD currency pair is in a downtrend today as a result of the recent rise in polio cases and speeches by both the BOE and the Feds. As a result of these recent events, the GBPUSD pair faced a decrease in its market value and is now teasing at around the 1.226 region. The GBPUSD chart is showing some bearish market conditions. We may continue to see this pair decrease in value throughout the day.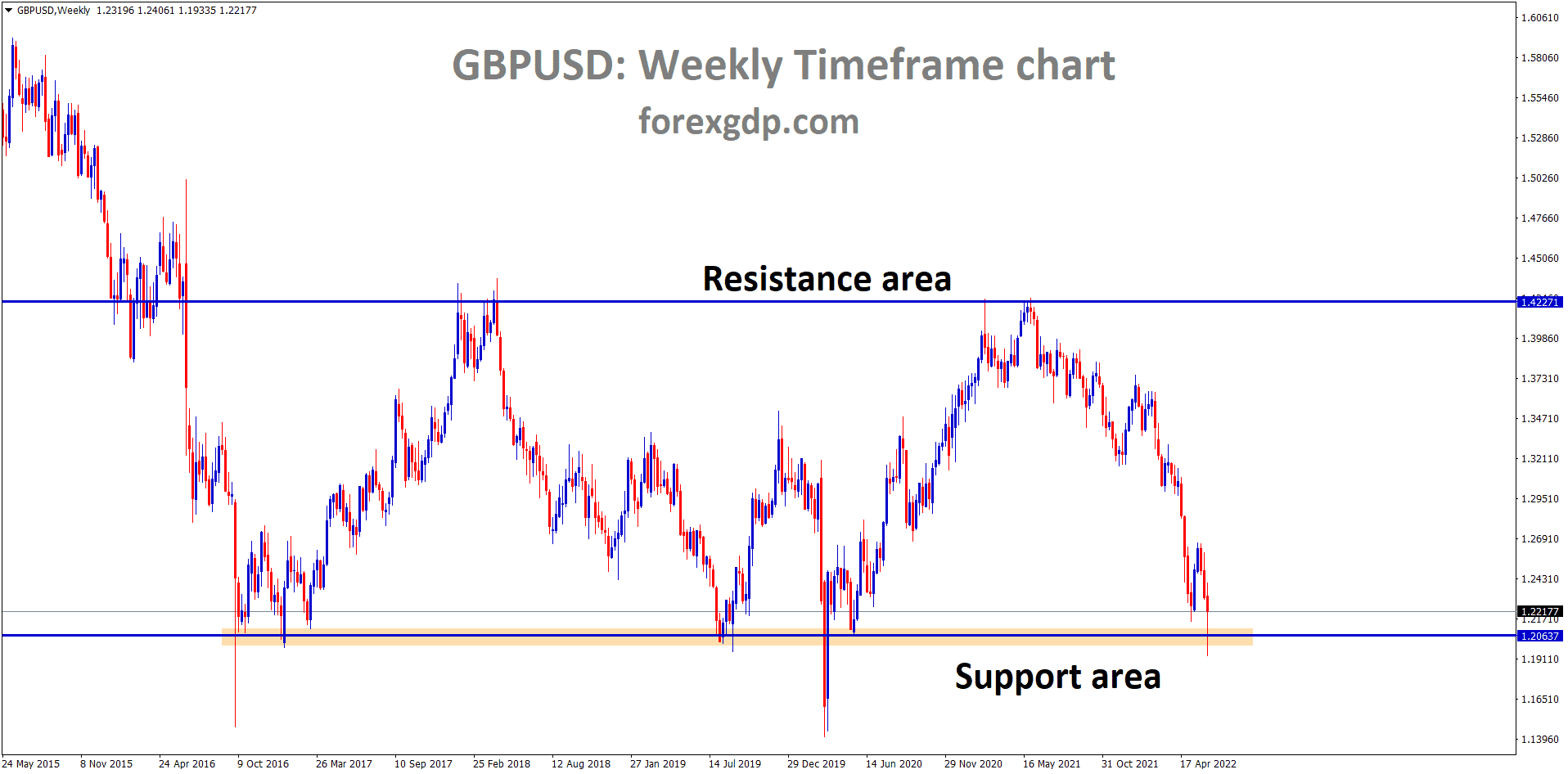 GBPUSD is moving in a box pattern and the market has reached the support area of the pattern.
UK Polio Cases
Over the weekend it was revealed that the UK now faces a polio outbreak despite not having any issues with this disease for several decades. The UK believes that the virus entered the country through an international traveler from a third-world country and so they are now retracing their steps in trying to find the culprit. Polio is a disease that has been completely eradicated from all first-world countries and is something that is only seen in certain third-world countries. However, the fact that the UK may see an outbreak again is quite alarming as this is a very deadly disease that can cause paralysis and even death. It is quite strange how we first faced COVID-19, then faced monkeypox, and we've now made our way down the list to Polio. The only good thing to come out of COVID-19 is that people are now more health-conscious. This means that the likelihood of Polio becoming a cause for concern is quite low. Most people will do their best to avoid it as best possible.
Devi Sridhar from the Guardian reveals, "The latest screening and analysis with metagenomics indicates that this polio strain is derived from the oral polio vaccine (OPV) still used in some parts of the world. Some countries use live, non-infective, non-virulent polio virus for their inoculations, which can evolve to become infectious in some cases. So we now know there has been the introduction and then transmission of one of these strains within London – through the exact cases have yet to be identified. Most people's introduction to the concept of global health has been through Covid-19, and so it has come to be associated with broad population-wide measures such as mask mandates, closure of sectors, stay-at-home orders, and limits on mixing. When hearing about polio and monkeypox, the response to Covid-19 might jump to mind. But this was a new disease, spread through respiratory mechanisms, for which there was no vaccine or established therapy, that threatened to bring about complete healthcare collapse. Covid-19 prompted a broad and extreme response given the threat of mass death. The response to polio is different."
BOE Rosen Speech
Andrea Rosen who is a member of the Bank of England recently gave a speech at the Association for Financial Markets in Europe. She talks about our market intelligence and analysis function. She also discusses how it helps us to understand and interpret what's happening in global financial markets. She states, "There is much to learn by identifying the underlying drivers of movements and placing them in a cross-market, cross-asset context. For example, looking at bond/equity correlations tells us a richer story than just examining each market in isolation. And analyzing the relationship between sterling, gilts, and inflation metrics add to our understanding of market views on the UK economy. Another important use of market data analytics is to provide a quantitative framework to complement MI for monitoring market functioning. Liquidity, volatility, and trading conditions often feature in our discussions with market participants, as they should, given the importance of market functioning to the transmission of monetary policy and as an indicator of financial stability."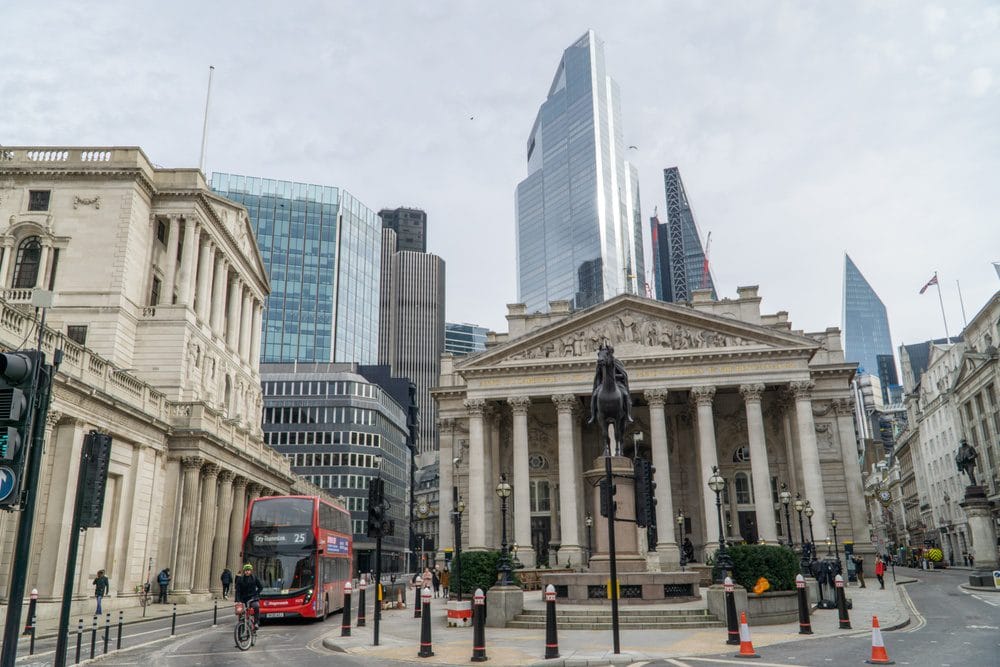 She further reveals, "We take these discussions very seriously, but it is our ability to test what we hear with data that makes this insight even more powerful. Amongst our tools, we can track UK market positioning and depth through trade-level and aggregate data. The Bank also has a number of dashboards that draw together a variety of relevant indicators across UK gilts, derivatives, FX, and money markets. These dashboards give us a useful snapshot of, for example, whether UK metrics have moved sharply in a historical context; whether these moves are large relative to other markets; how each market is functioning; and what level of "noise" are we seeing in the data. Despite the huge value of the MI plus data approach, we perceived the need to add a layer of systematic and repeatable feedback from market active participants in the form of a regular survey. This would enable the MPC to quantify and probe market expectations for monetary policy beyond what pricing already tells us, and would allow for cross-meeting comparisons to identify trends."
Feds Statement
The Federal Reserve System released a statement early on Tuesday where they announced the final timeline and implementation details for the adoption of the new Fedwire Funds Service message format. It states, "The Federal Reserve Board on Monday announced the final timeline and implementation details for the adoption of a new Fedwire Funds Service message format. The final details are broadly similar to the proposal issued last year. The Board confirmed that the new message format, ISO 20022, will be adopted on a single day as proposed last year, rather than in three separate phases. The Board also provided a new timeline for implementation based on a review of public comments, with the new message format to be adopted on March 10, 2025. In addition, the Board provided further information regarding customer testing and other implementation details."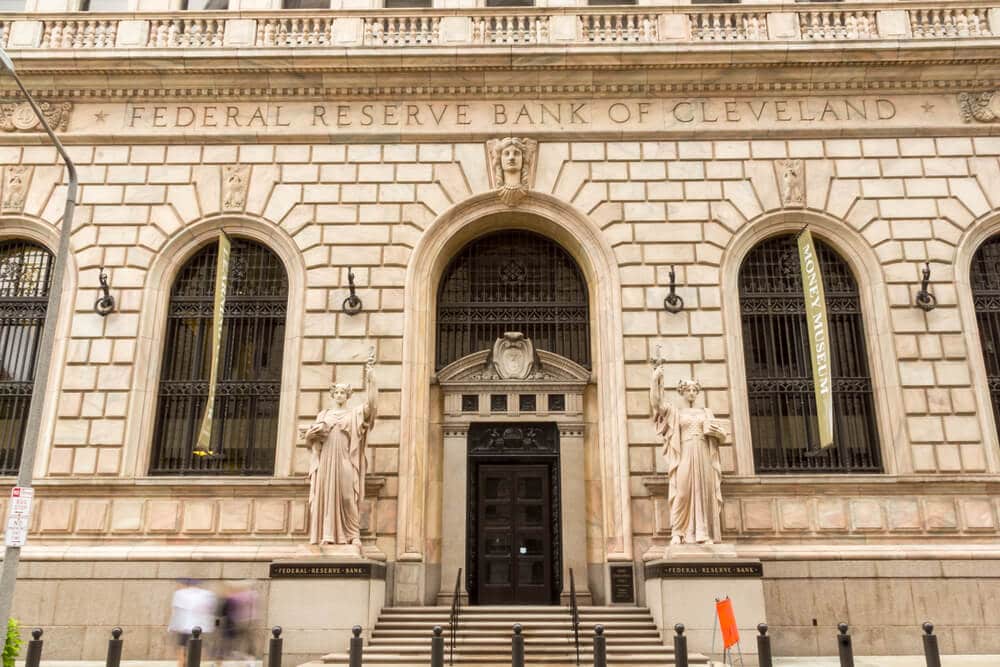 It further reveals, "The Fedwire Funds Service is a real-time gross settlement system owned and operated by the Federal Reserve Banks, which enables businesses and financial institutions to transfer funds quickly and securely. Adopting the new message format for the Fedwire Funds Service will allow for enhanced efficiency of both domestic and cross-border payments due to greater interoperability among global payment systems, and a richer set of payment data that may help banks and other entities comply with sanctions and anti-money laundering requirements. The new message format is an industry standard that much global payment and messaging systems are adopting. The new message format was developed by the International Organization for Standardization, which is an independent, non-governmental organization that publishes standards for a broad range of industries"