Gold: Gold demand slower in Q2
Gold is moving in a descending channel if it falls down more, it will fall to the strong support area 1680.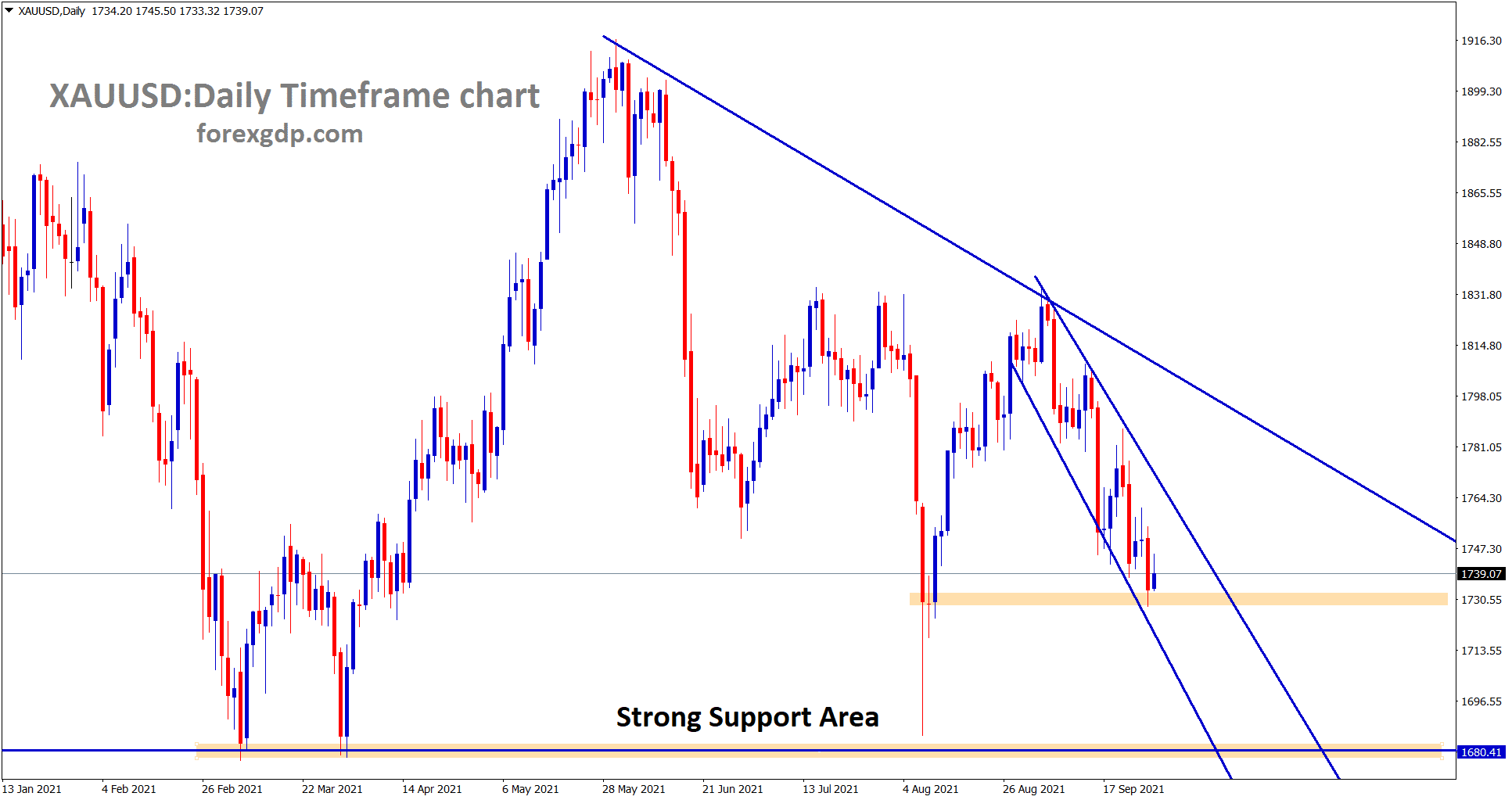 Silver is consolidating at the support area – wait for breakout or reversal.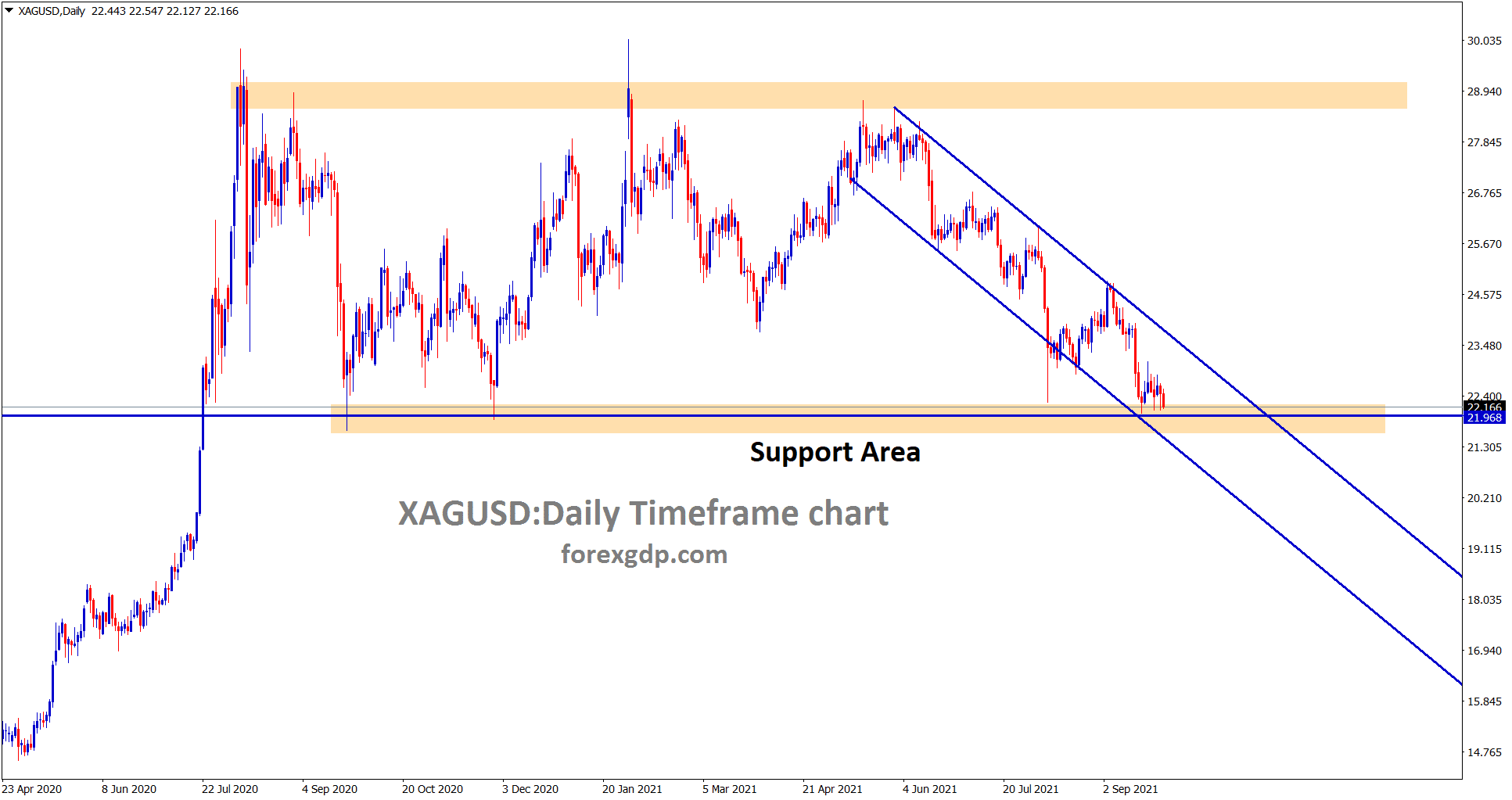 Gold prices remain lower as US Dollar prices are higher, so consumption of Gold is thin as US Dollar prices look higher to buy Gold.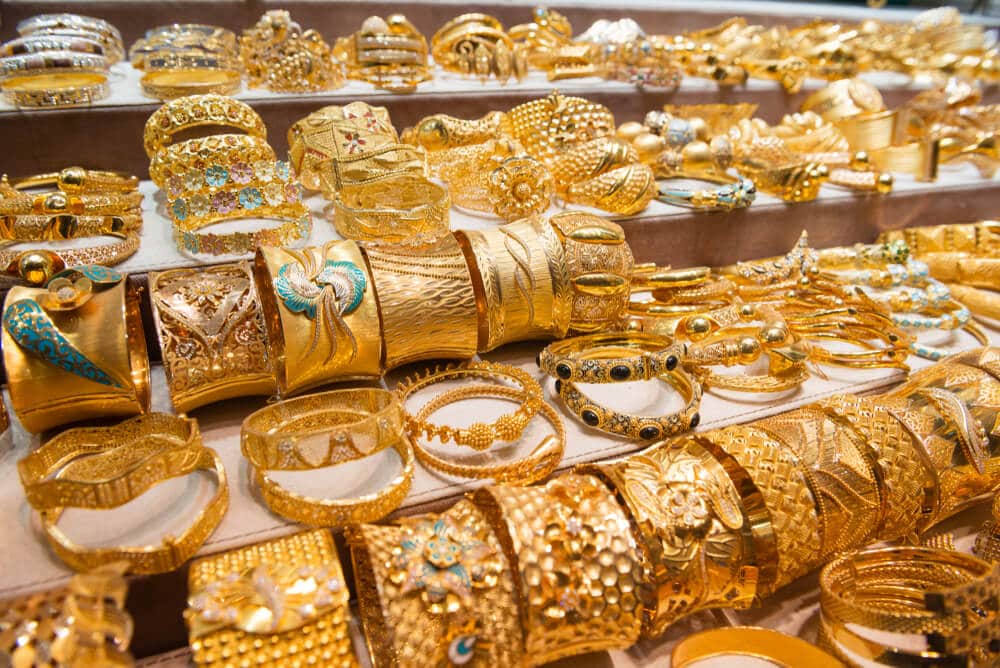 Gold ETFs Data shows strong outflow in September month as Supply concerns.
St. Louis Fed President James Bullard said inflation will be higher until 2024, and FED will hike rates to compensate for inflation.
But Gold consumption is now declining as the Fear of pandemic is more slowed due to vaccination.
US FED Powell speech happening today, strong US Data shows Gold to fell more by this month.
US Dollar: US FED Powell Speech
EURUSD is standing now at the support area.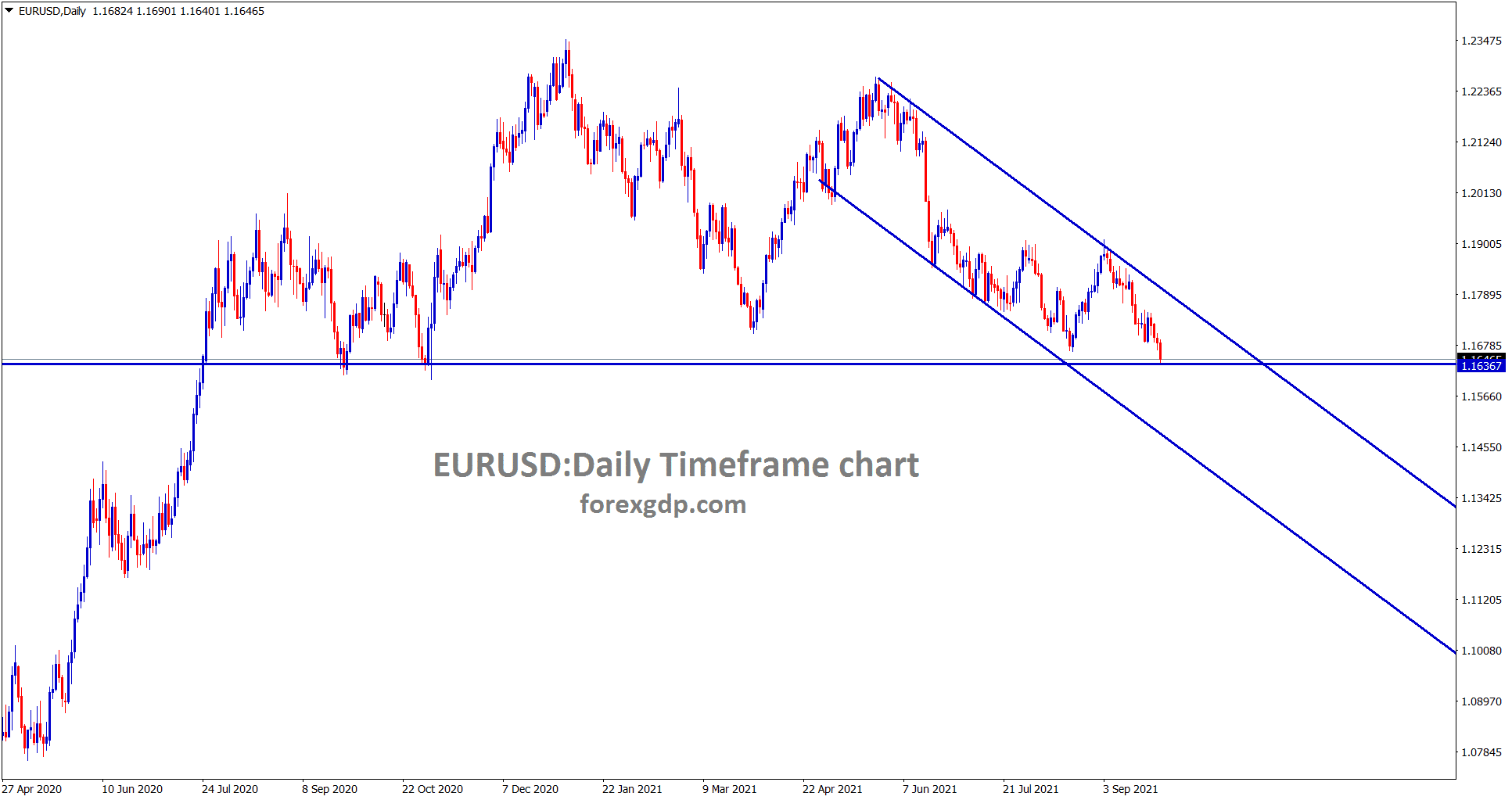 US Dollar set to higher as Liquidity reduction in Dollar, give hope that FED will deliver the tapering message in November meeting.
And Rate hikes will not be done in 2022 and can be expected in earlier 2023.
US Domestic data performed well when compared to other developed nations.
US FED Powell and US Treasury secretary Janet Yellen speech will be held today; based on this US Dollar will be higher as expected.
China's Evergrande crisis makes US Dollar resilient demand.
And recovery Japan Economy and Eurozone Oil demand make US Dollar higher.
Democrats failed to raise debt limits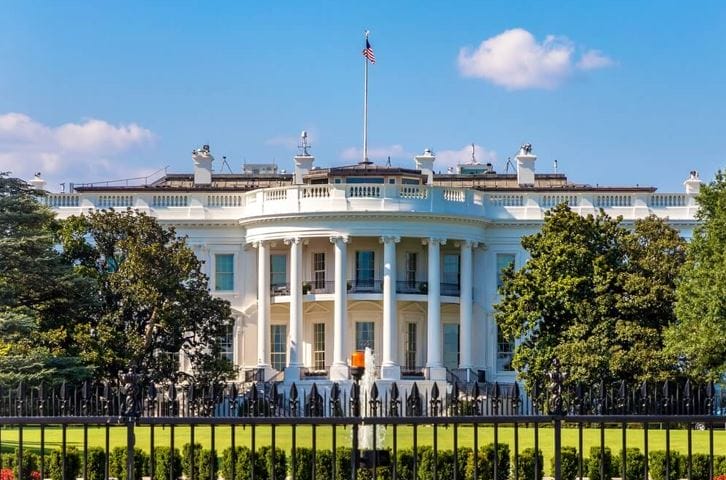 White House Official declared that Joe Biden cancelled a trip to Chicago for negotiations point for Debt ceiling issue since Republicans failed to support pass Debt ceiling limits.
US Democrats failed to convince the Debt ceiling limits to rise, and US Treasury secretary Janet Yellen said Empty pockets in Treasury after October 18.
Markets were declines as Fees across US Treasuries facing more debt ceiling limits in the coming months.
EURO: Fuel demand Concerns
EURGBP is has broken the descending channel range – and standing now at the horizontal resistance area.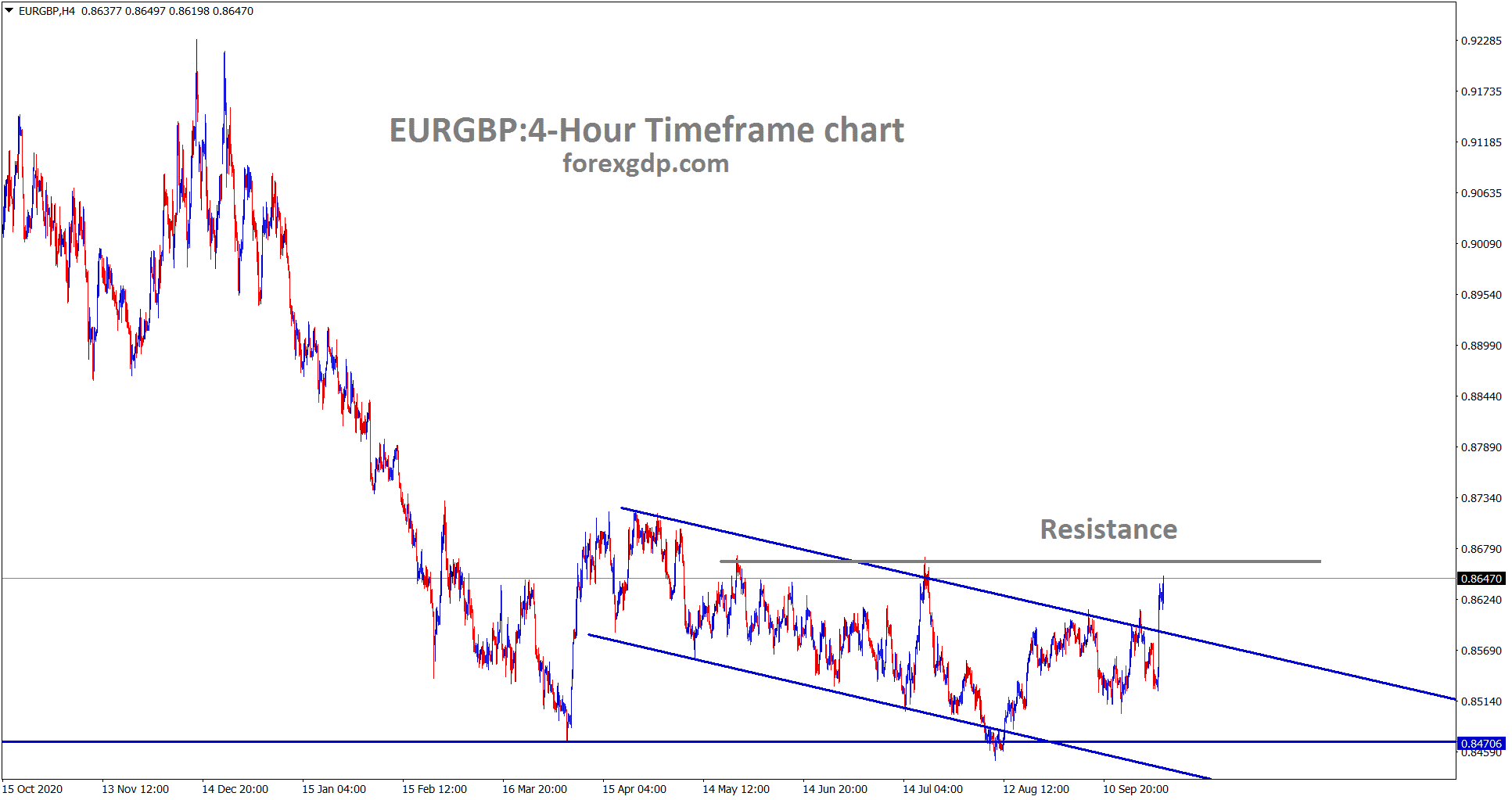 EURAUD is at the retest area of the channel line.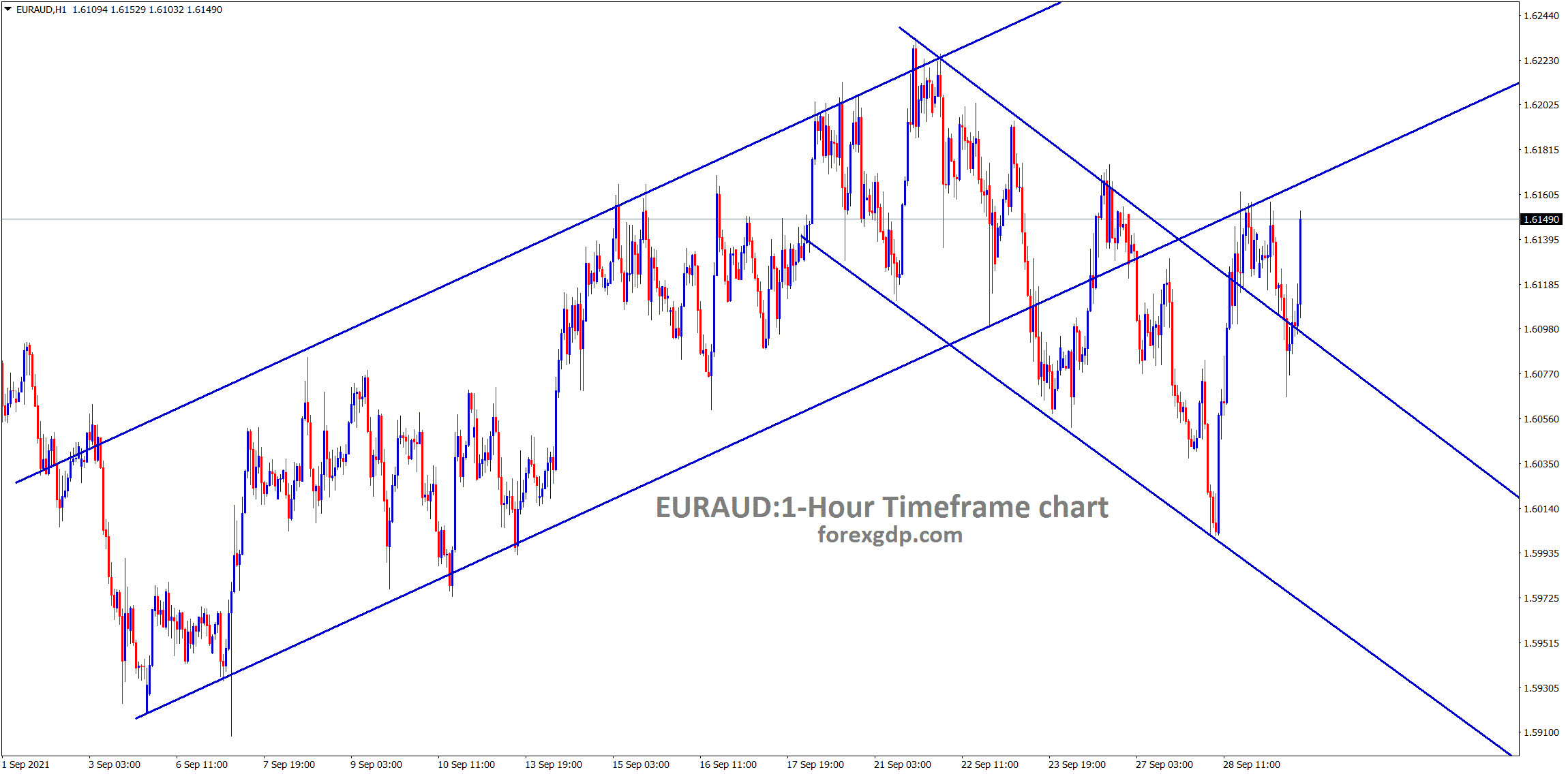 EURUSD found lower to bottom as Fuel energy costs higher day by day.
And FED Powell and US Treasury secretary Janet Yellen testified last day, but meeting members raised concerns over the stagflation of Goods.
The Higher inflation makes consumer spending less, and we can expect them to takes immediate recovery action this time.
More fuel costs hamper business activities, and China now does alternative for Generators to operate as Coal efficiency to cut fuel consumption.
ECB annual forum will be conducting this week; any hopes of outcome from ECB will trigger Euro this week.
UK Pound: Fuel demand solving by UK Government
GBPUSD is moving in a downtrend breaking the recent support areas.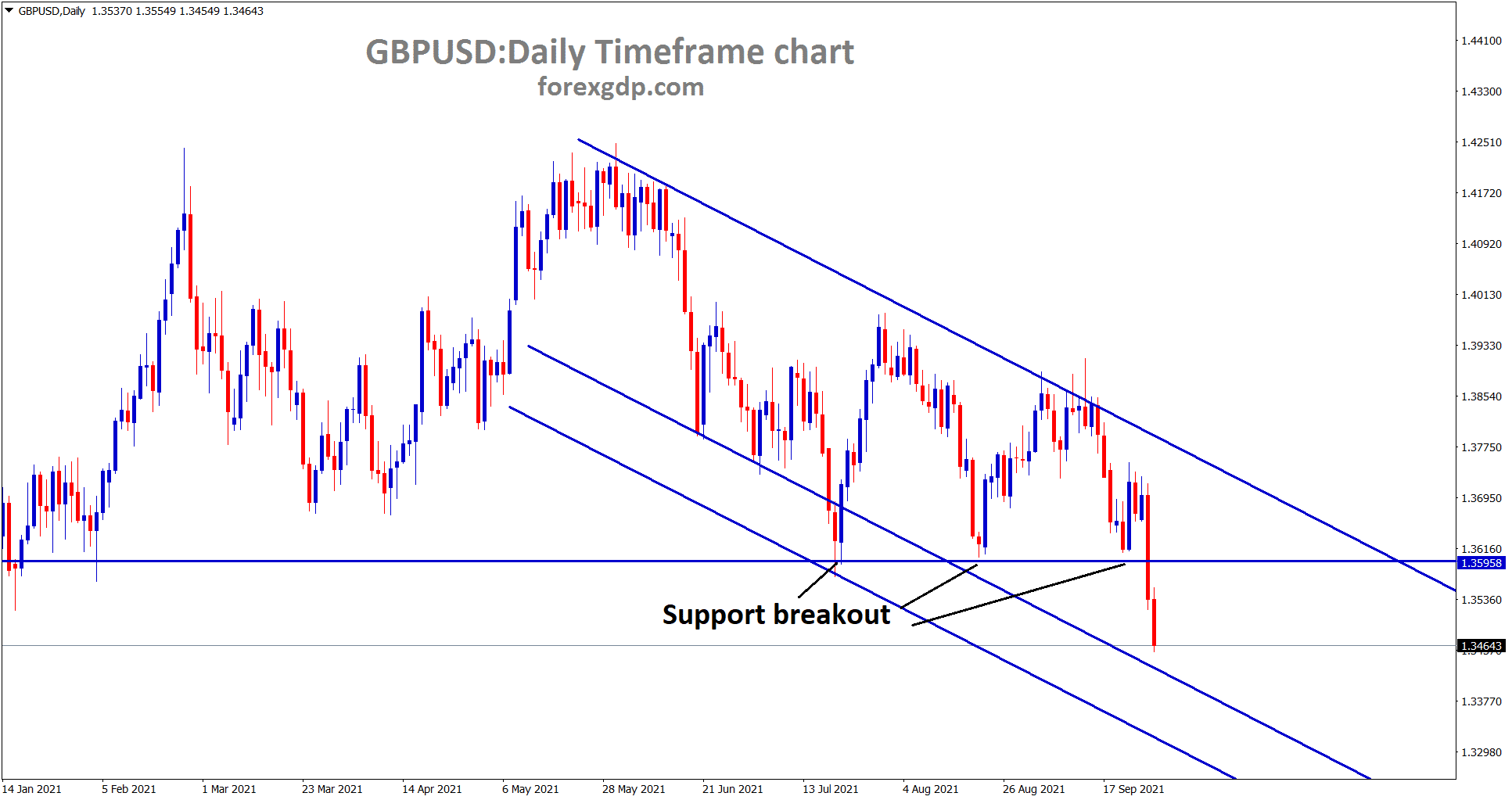 GBPCHF is trying to break the higher low of the uptrend line – wait for the strong confirmation of breakout or reversal.
UK faces fuel demand as HGV Drivers are shortages for delivering Petrol and Diesel to stations.
And Gas prices are increasing parallelly to Petrol and Diesel, UK Transport Secretary Grant Shapps said now Stations are filled with Full petrol, and the Public must get sufficient field as expected, and this problem will be solved by this week.
Bank of England credit release happening today; if it came in weaker data, GBP would be affected.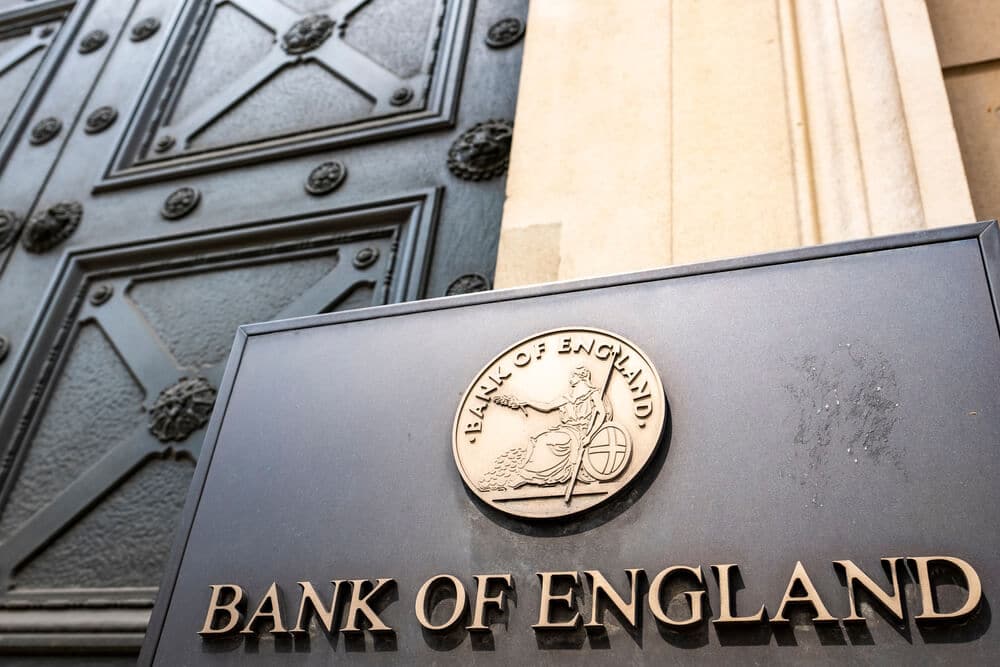 Bank of England Governor Bailey speech also made today, if proves any tapering or rate hikes in the near term that will lift GBP.
Canadian Dollar: Oil Prices supports CAD
AUDCAD hits the low level again in different channel lines and the previous retest zone.
Canadian Dollar shows a more robust pace of upside momentum from last week as Oil prices lifted higher, which supports CAD to finds some resistance levels in the market.
And US FED Powell clearly said that the November monthly meeting is planned for tapering discussion and will continue until 2022.
Rate hikes will be in 2023, and no rate hikes are expected earlier.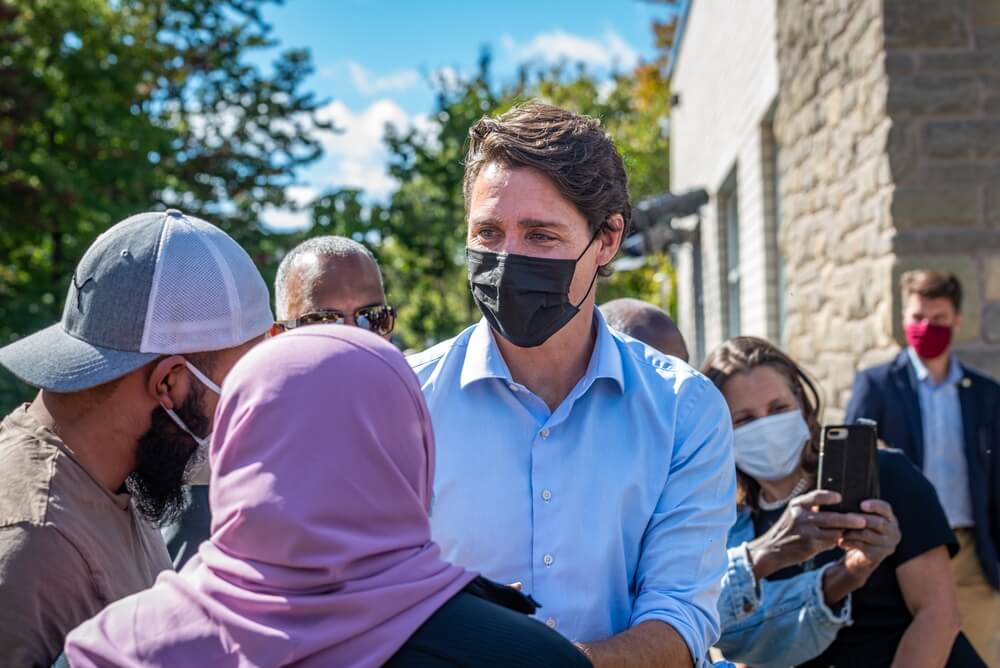 Canadian PM won for the third time, which supports CAD as more stimulus spending is possible with the current PM.
US Pending Home sales data scheduled this week; positive data is expected for CAD Correction in market.
Japanese Yen: Japanese PM-elect candidate Kishida speech
EURJPY is making a correction from the resistance area.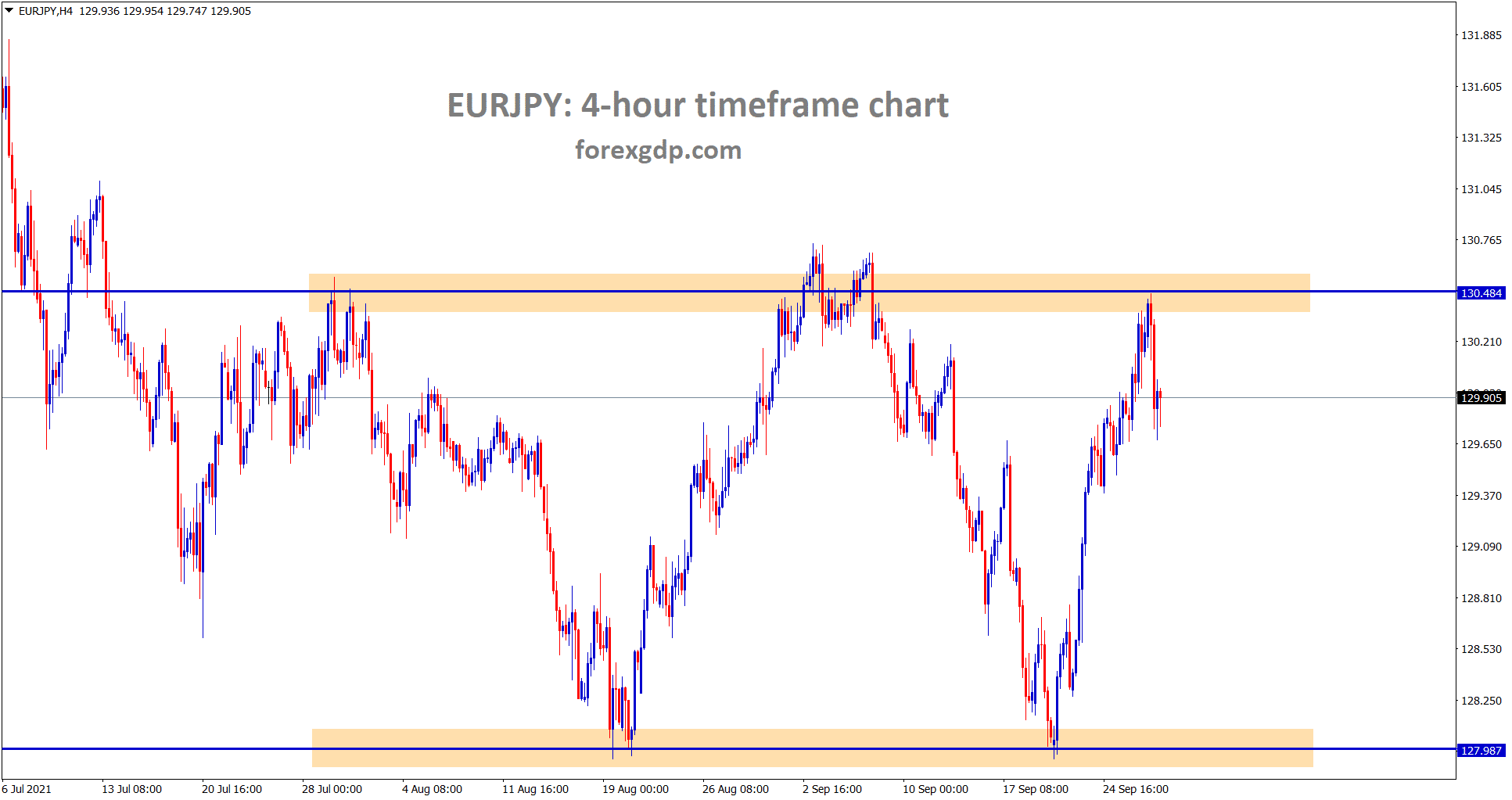 Japanese PM Elect candidate Fumio Kishida said he would work for achieving Economic growth and Distribution.
We must continue to prevent Covid-19 spread, and proper vaccination must use for all people.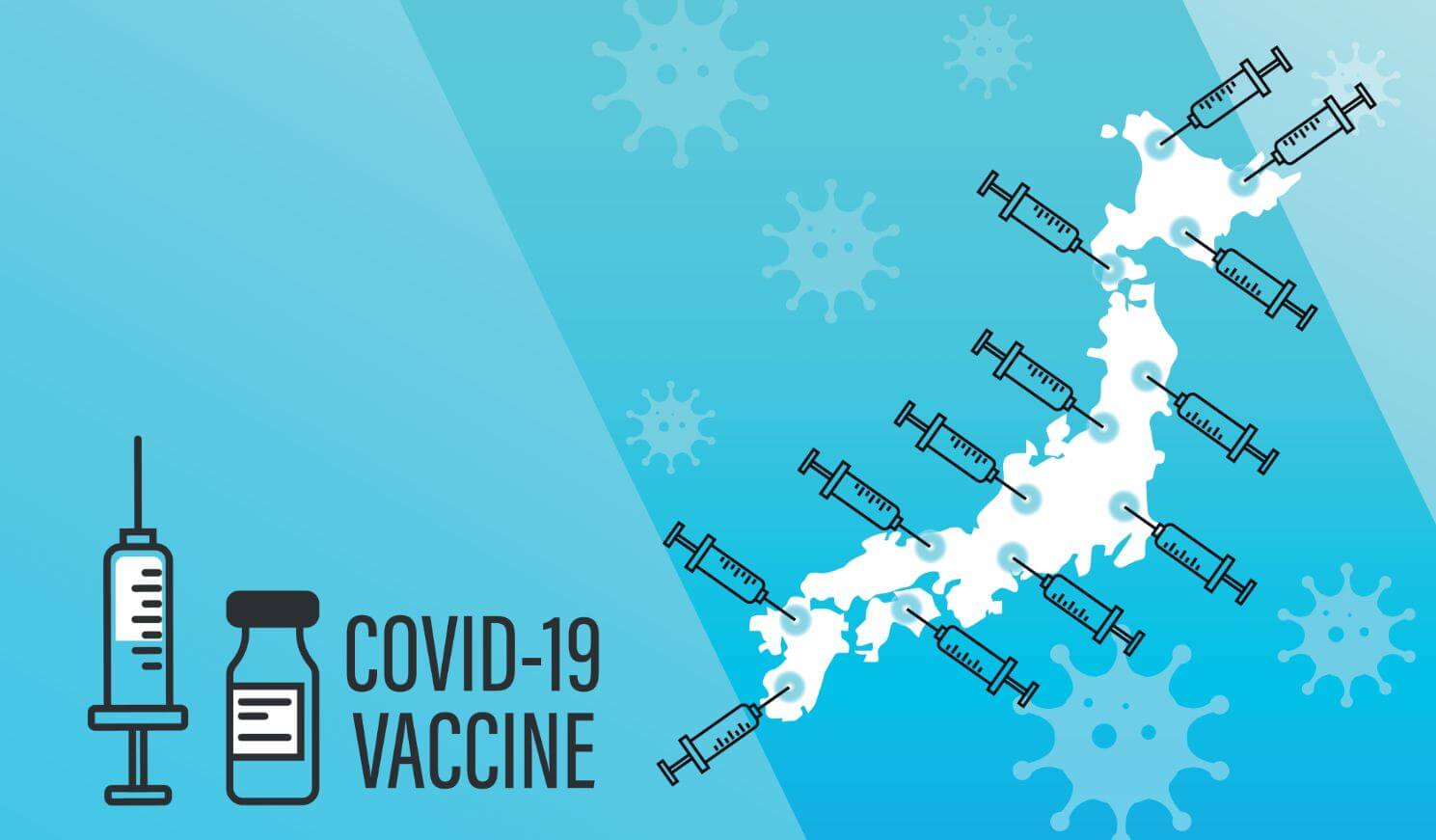 And We needed unity to solve the pandemic situation then only we could achieve the Economy growth.
But without proper planning of Wealth distribution, Japan will not recover soon. Raising wages is a significant priority as the main difficulties that people face.
To Protect democracy, proper steps have been taken.
Sure, the ruling party will win a majority of half of the seats and listen to people voices is my strength.
Australian Dollar: China Industrial data
AUDUSD is trying to break the horizontal support area – wait for breakout or reversal.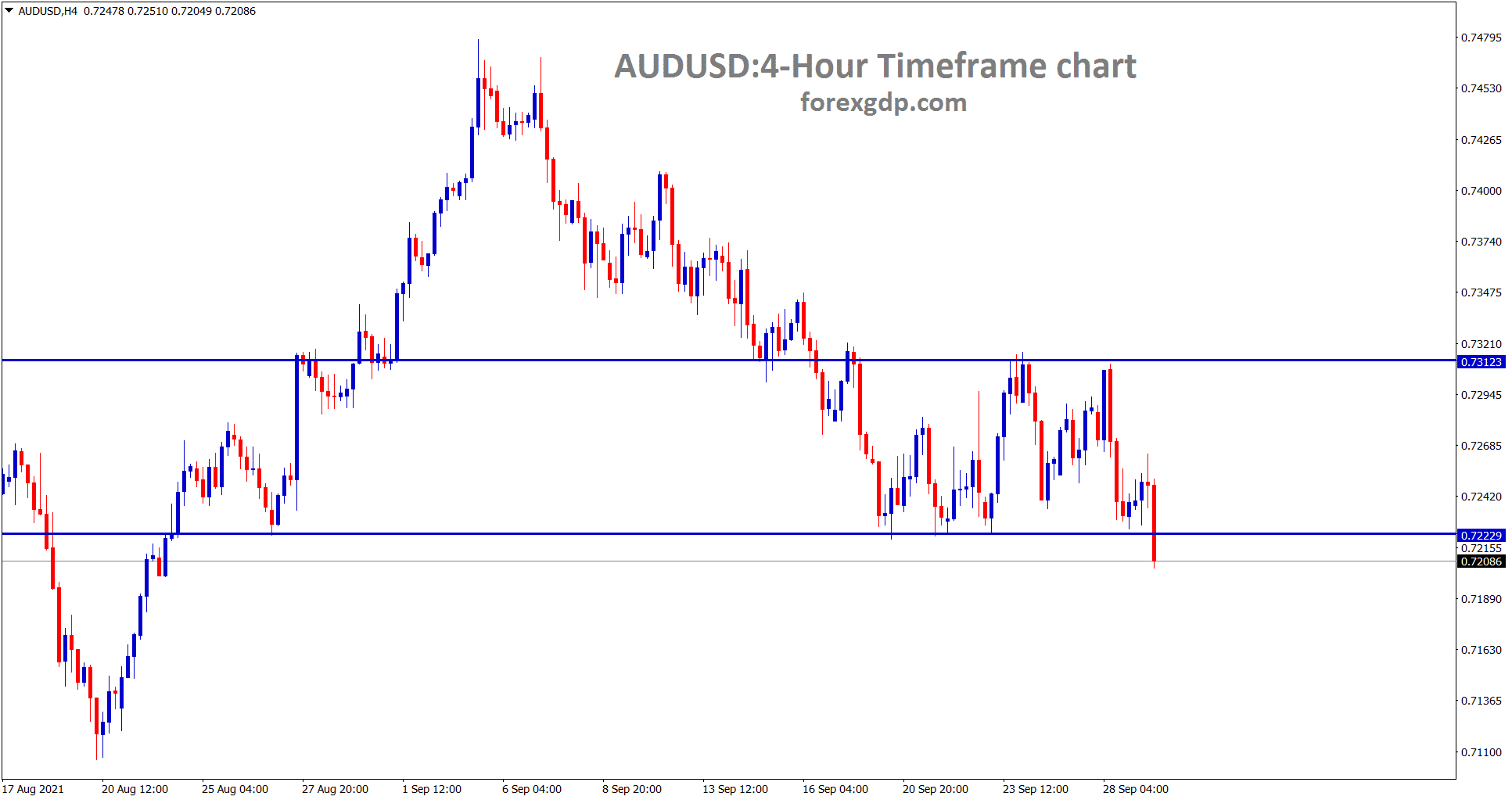 Australian Dollar faces downside pressure as China industrial profits show declines as 49.5% down from 57.3% in July.
Still manufacturing and Services sector for September scheduled on the table.
And The Chinese economy is now sluggish over Evergrande Crisis. So, exports from Australia are slow down due to Domestic requirements being higher.
Raw materials used for construction is slower as the real estate field concerns in China.
New Zealand Dollar: Auckland faces more new cases of Delta variant
GBPNZD is moving in a channel ranges.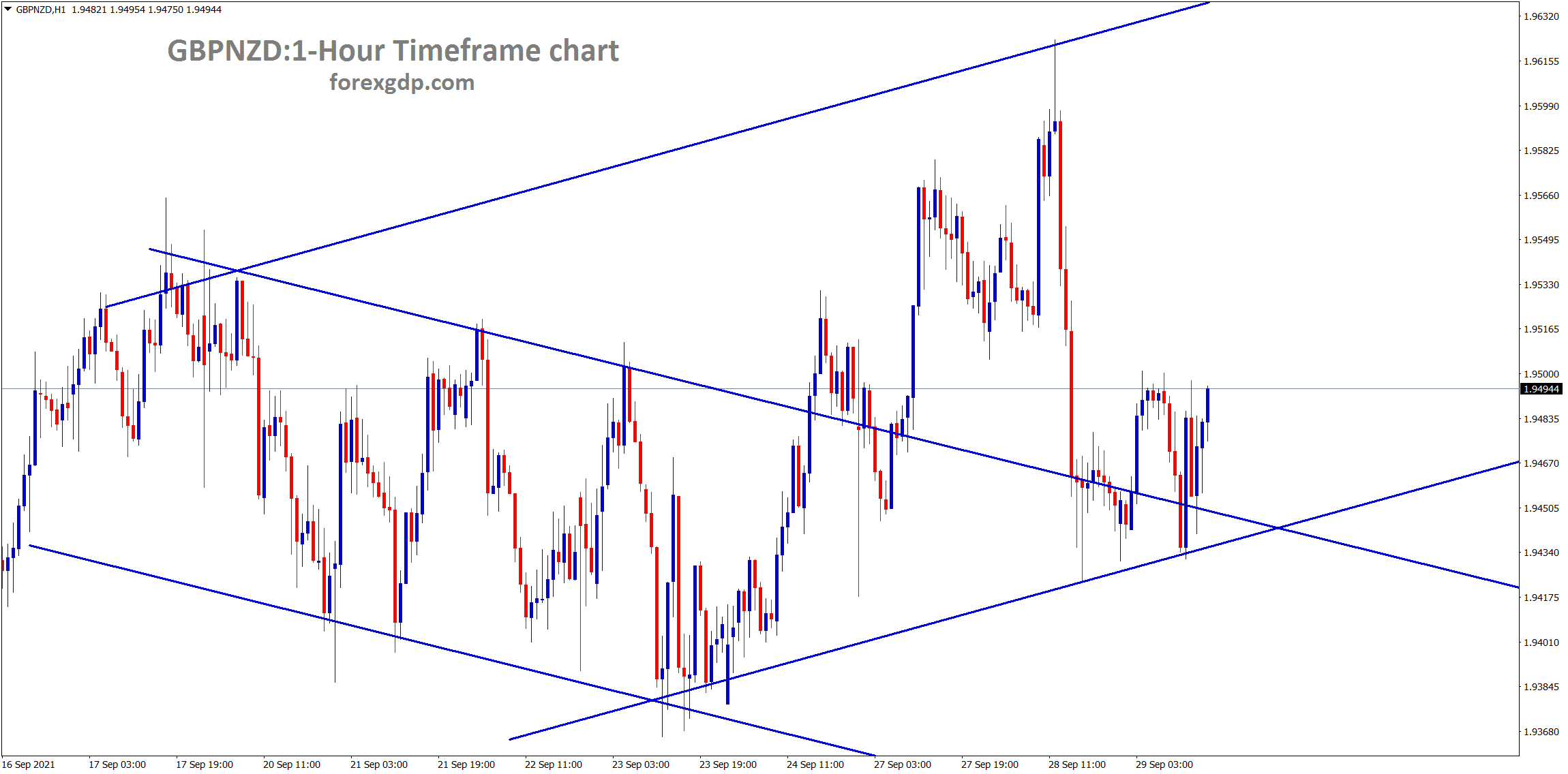 Auckland Faces new cases as 45 numbers show a massive increase of Delta variant. So New Zealand PM Jacinda Ardern reimposing lockdown in Auckland is possible.
Due to this scenario, NZD finds ground as a Negative impact of the Delta variant in the economy.
And Rate hikes of 25bps in October month from RBNZ is possible.
Other cities are now imposed with tier 2 lockdown.
US Debt ceiling limit is not over by Debit by Democrats so empty pockets in the US by October 18 as US Treasury secretary Yellen said.
So, US Dollar demand is higher as Lower supply concerns.
Delta variant issue plays a vital role in New Zealand economy to recover from the pandemic.
Swiss Franc: Swiss Economic data
AUDCHF is moving in an Expanding channel and recently trying to break the minor ascending channel.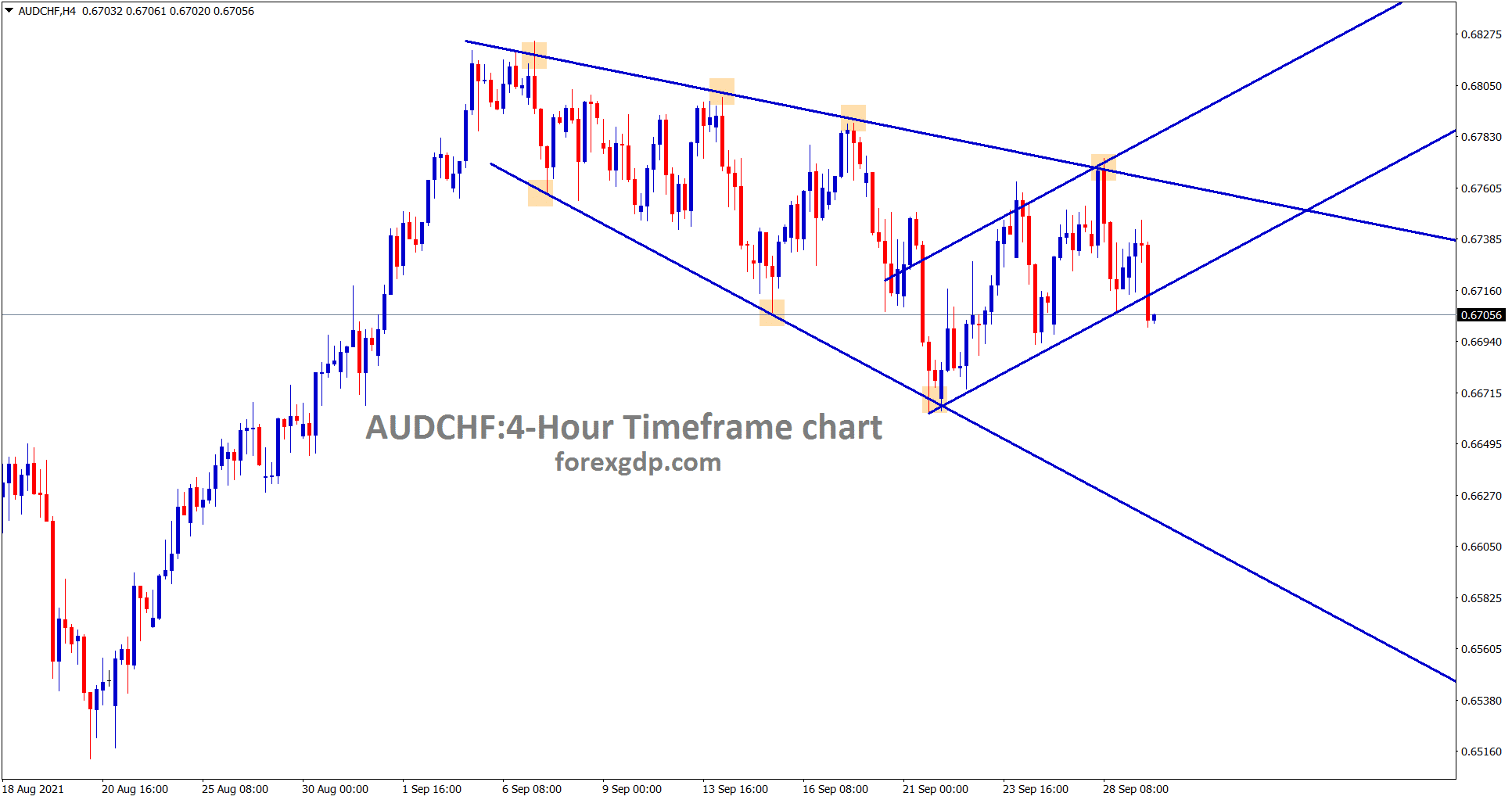 Swiss ZEW Survey is expected to come higher this week as previous reading -7.8.
Swiss Franc drives faster in upside move as demand required as China Evergrande concerns.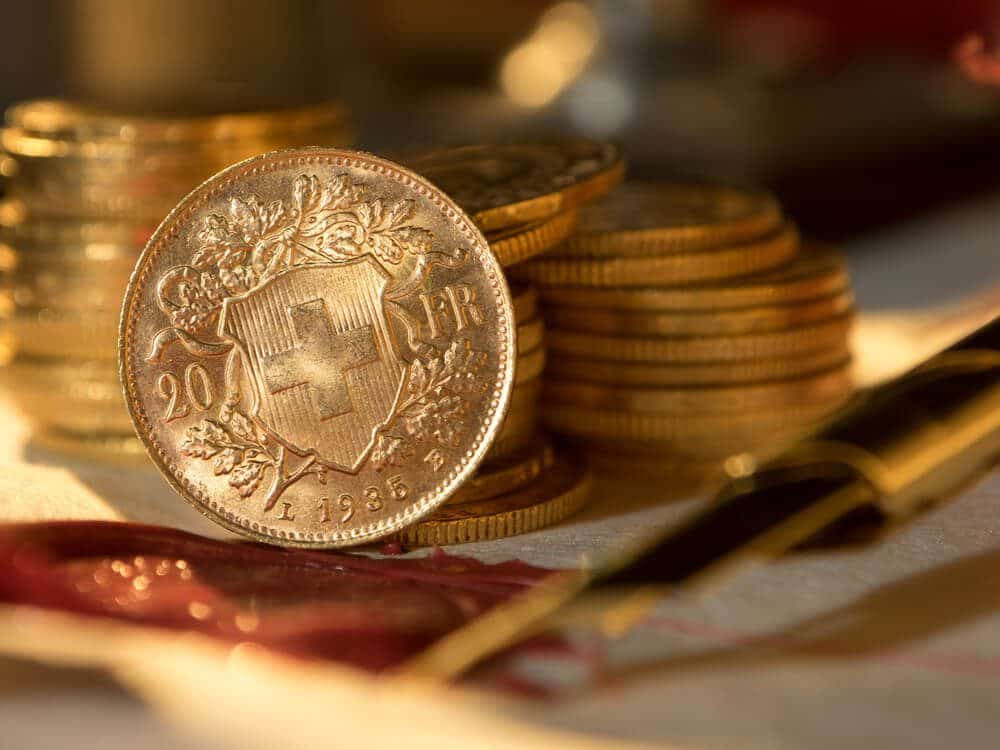 US Debt ceiling limits are not solved, and US 10-year treasury yield prices are higher in the market.
US Tier 2 housing market results in the calendar this week, and more positive outcomes show USDCHF made a higher level to 0.93.
US Fed Powell and US Treasury secretary Janet Yellen testimony progress yesterday, the outcome was not attracted by investors.
---
Don't trade all the time, trade forex only at the confirmed trade setups.
Get more confirmed setups at premium or supreme plan here:  https://www.forexgdp.com/buy/