XAUUSD  is moving in an Ascending triangle pattern and the Market has reached the higher low area of the Pattern.
Where Is Gold Today
The XAUUSD currency pair is in an uptrend today as a result of the recent G7 meeting and the fact that Russia is now in default.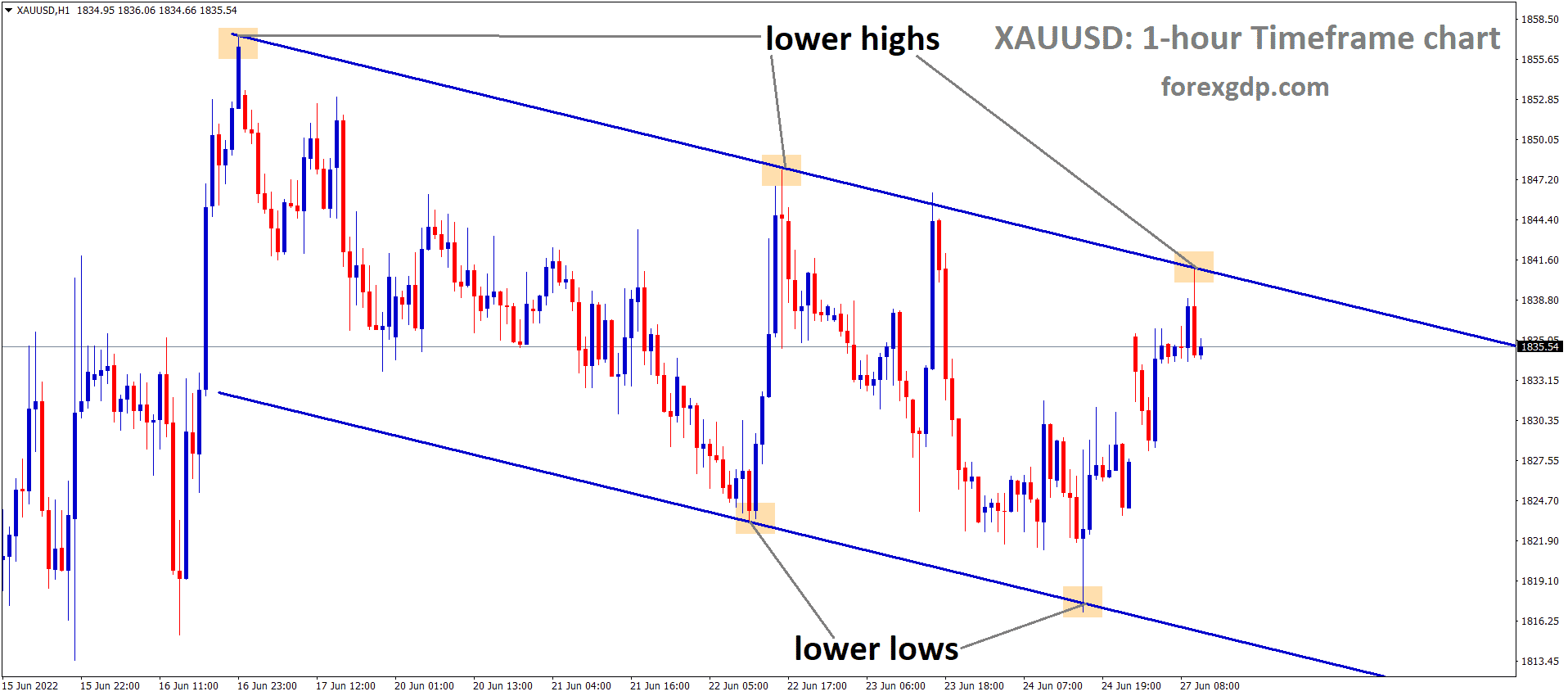 XAUUSD  is moving in the Descending channel and the Market has reached the Lower high area of the channel.
As a result of these recent events, the XAUUSD pair faced an increase in its market value and is now teasing at around the 1835 region. The XAUUSD chart is showing some bullish market conditions. We may continue to see this pair increase in value throughout the day.
G7 Meeting
Members of the G7 held a meeting early on Sunday where they had a conversation on some much-needed issues which were going on in society. The G7 leaders are the leaders of the top 7 economies in the world. These nations are often looked to as the model nation which is why it is important what they say and decide to do. In this meeting, there was a lot that was discussed. Among these discussions was the mutual hatred for China. The G7 countries did not like seeing China take over the world through their Belt and Road project. Through this project, they are building roads in many of the developing countries around the world. Members of the G7 together pledged $600 billion in order to counterattack this project of China. They aim to take over these projects with this capital raised through public and private funds. Another big issue discussed in this meeting was the ongoing war in Ukraine by Russia. Leaders of the G7 have decided to each ban the importation of Russian gold as Russia does not seem to be cooperating with anyone to end the war.
When discussing the G7 meeting, Biden reveals, "The United States would mobilize $200 billion in grants, federal funds and private investment over five years to support projects in low- and middle-income countries that help tackle climate change as well as improve global health, gender equity and digital infrastructure. I want to be clear. This isn't aid or charity. It's an investment that will deliver returns for everyone. It would allow countries to "see the concrete benefits of partnering with democracies. Hundreds of billions of additional dollars could come from multilateral development banks, development finance institutions, sovereign wealth funds and others."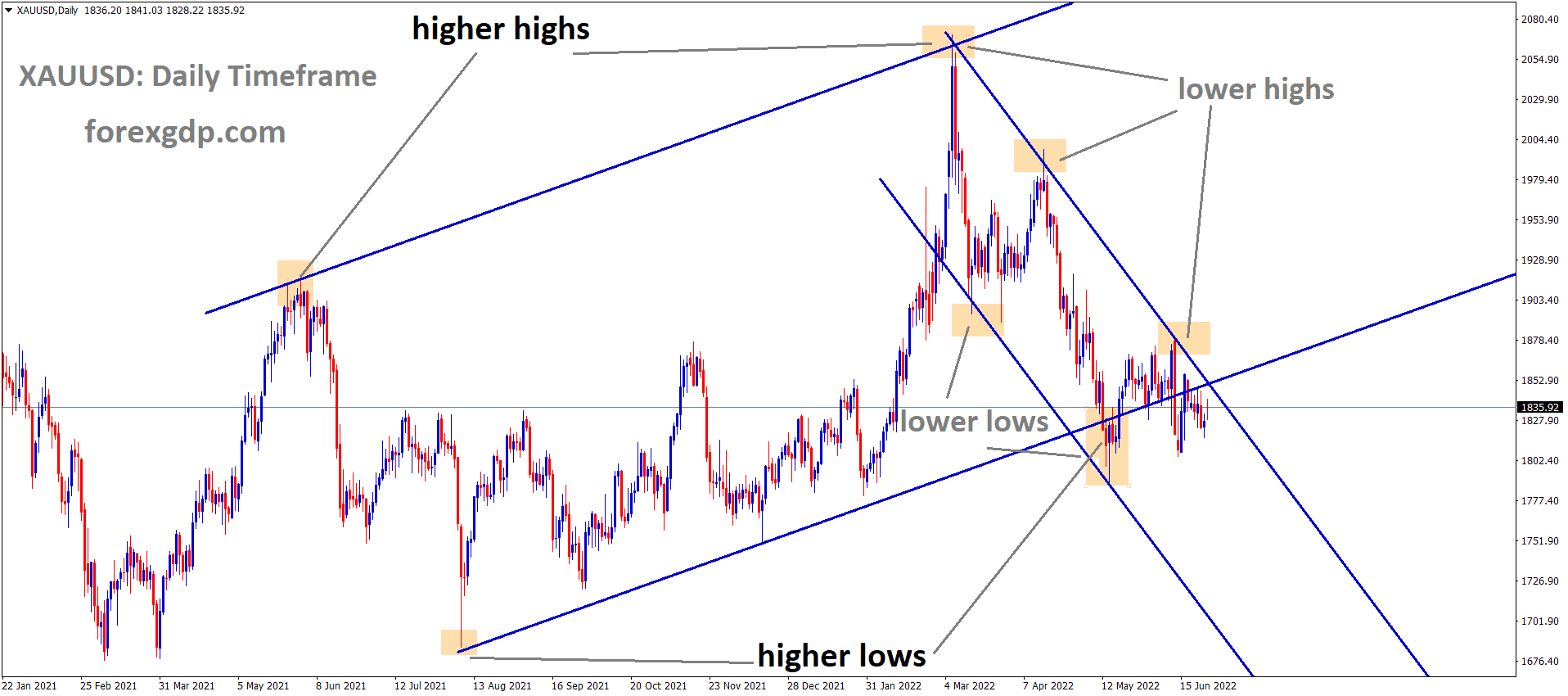 XAUUSD is moving in an Ascending channel and the Market has reached the Higher low area of the channel.
Analysts at Reuters also reveal, "The G7 leaders did agree on a pledge to raise $600 billion in private and public funds for developing countries to counter China's growing influence and soften the impact of soaring food and energy prices. Many countries of the global south are concerned about the collateral damage from Western sanctions on Russia. They want G7 leaders to tax excessive corporate profits to help those hit by the food crisis, cancel debts of the poorest nations and support developing countries in their battle against the food crisis and climate change."
Russia Default
In a not-so-surprising turn of events, Russia is finally declared to be in default as they failed to pay the bonds' interest that was due to the bondholders. Ever since the war began in Ukraine, Russia has been struggling to make good on their promises to pay its debts. Economists and analysts always predicted from the start that it would be only a matter of time before Russia is unable to pay its debts due to spending too much on war. However, Russia has always rejected these predictions and stated that it would be impossible for Russia to go into debt. But it was soon revealed that predictions came to be true as it was revealed that Russia has been unable to pay its bondholders. Russia claims that this is through no fault of their own and that countries like the US are withholding their cash which is causing them to enter into an artificial default. It is unclear if this is true as the US claims that they are not able to do such a thing however Russia claims they have done exactly this. It is unclear what Russia will do now that it is in default.
Zia Ullah, partner and head of corporate crime and investigations at law firm Eversheds Sutherland reveals, "Russia saying it's complying with obligations under the terms of the bond is not the whole story. If you as an investor are not satisfied, for instance, if you know the money is stuck in an escrow account, which effectively would be the practical impact of what Russia is saying, the answer would be, until you discharge the obligation, you have not satisfied the conditions of the bond. President Vladimir Putin signed a decree last Wednesday to launch temporary procedures and give the government 10 days to choose banks to handle payments under a new scheme, suggesting Russia will consider its debt obligations fulfilled when it pays bondholders in Roubles."
Russia Strikes Ukraine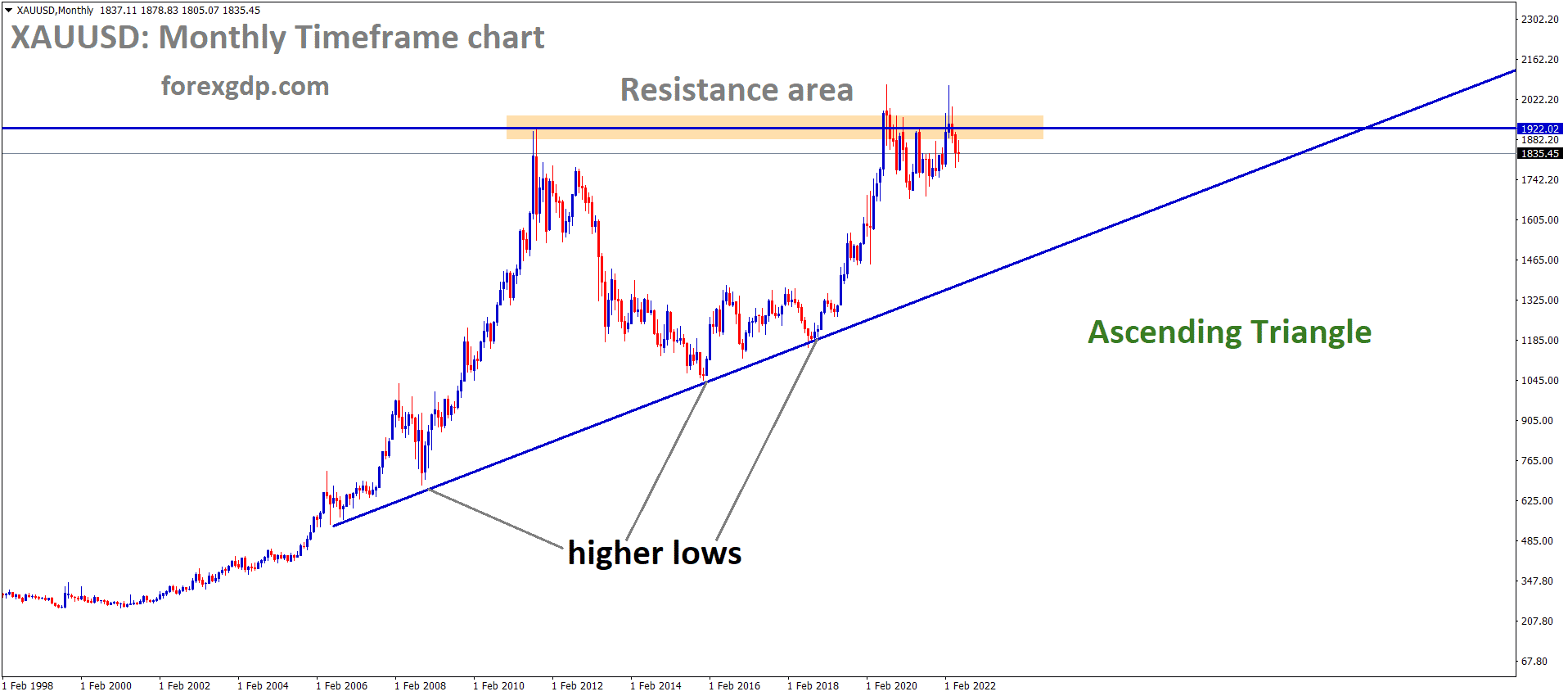 XAUUSD is moving in an ascending triangle pattern and the Market has Fallen from the Horizontal resistance area of the Pattern.
In other news, the war in Ukraine is still going strong despite it already being a couple of months since it first began. Ever since the G7 decided to ban the importation of Russian gold, Russia seems to take the message quite wrong. This decision was supposed to make Russia stop the war but instead, it made Russia even more upset and they decided to launch more missiles into Ukraine with more force. What was even more alarming about this situation was that the missiles were launched very close to a school zone and were a direct attack on the civilians.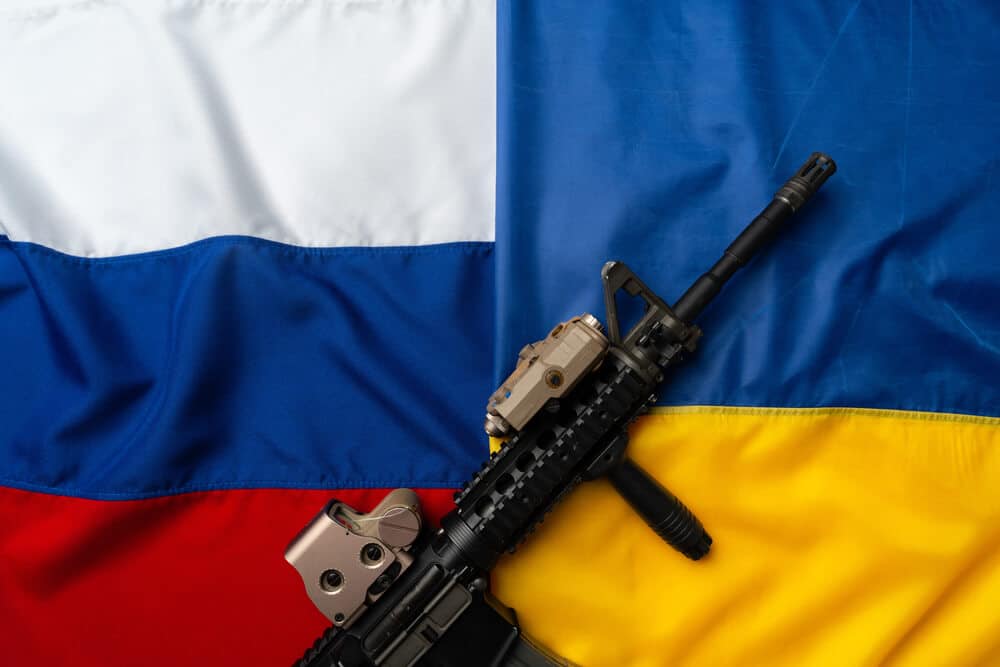 Tom Balmforth from Reuters reveals, "The eastern battlefield city of Sievierodonetsk fell to pro-Russian forces on Saturday after Ukrainian troops retreated, saying there was no longer anything to defend in the ruined city after months of fierce fighting. It was a major defeat for Kyiv as it seeks to keep control of two eastern provinces, Luhansk and Donetsk, that form the Donbas region, which Moscow demands Kyiv cede to separatists. The military focus is now on Lysychansk, Sievierodonetsk's twin city, and the last major city held by Ukraine in Luhansk. In the Ukrainian-held Donbas town of Pokrovsk, Elena, an elderly woman from Lysychansk in a wheelchair, was among dozens of evacuees who arrived by bus from frontline areas."