Gold
Gold is breaking the long waiting resistance level 1800 in the 1-hour timeframe chart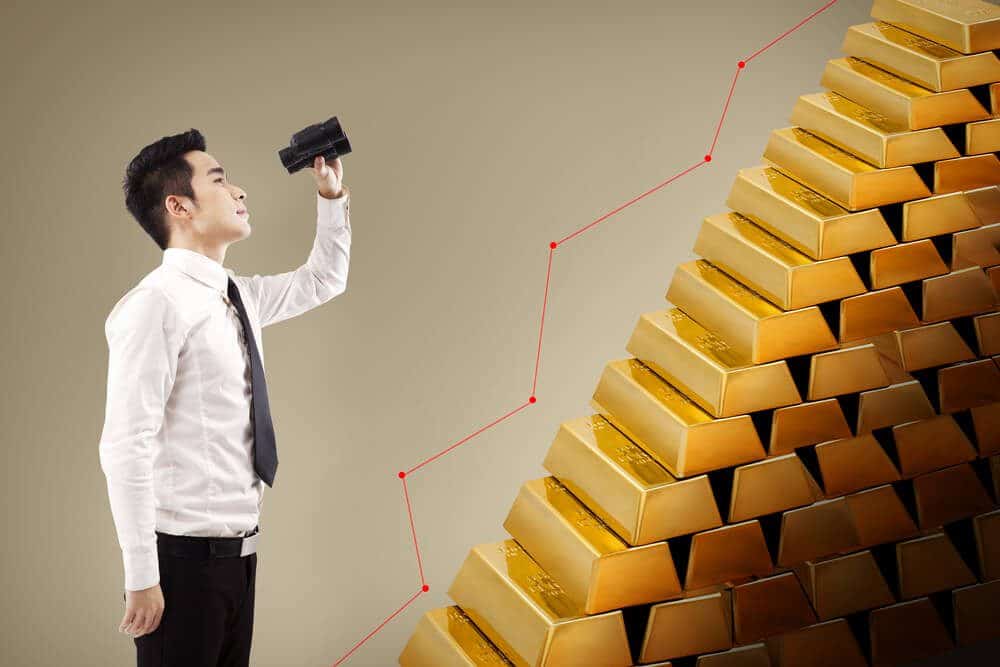 Gold prices moved in the ranging market as US Dollar moved in the ranging market ahead of non-farm payrolls data scheduled tomorrow.
And Yesterday, Janet Yellen has taken up the voices of Rising interest rates to revert to normal tone as Dovish stance; her speech makes volatility in Gold and US Dollar prices.
Now gets to stable market and FED Formula of dovish stance and no tapering of asset purchases keeps US Dollar lower.
Covid-19 infections more in India; it is the fourth-largest importer of gold, gold demand likely to be less since the Covid-19 spread is more in India and Japan.
US Dollar prices only dominated the gold prices, US economy is performed well and soon to rate hikes is possible by the end of2022.
Gold prices are in the Correction phase for the last 10 months; this week may break out to 1800$.
USD
USDCHF moving in a downtrend channel, now standing at the support.
USDJPY trying to make a correction between the channel ranges.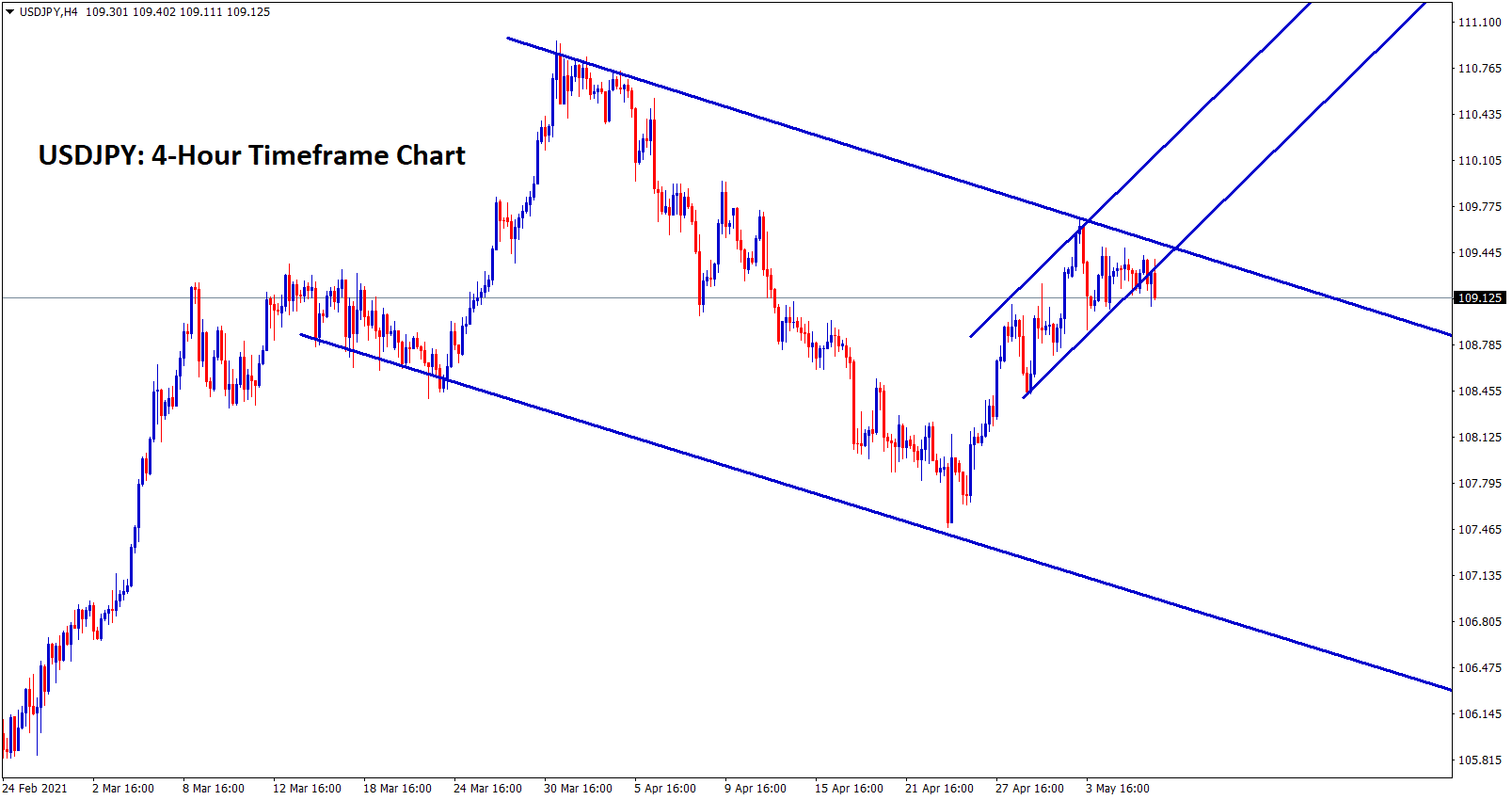 US Dollar moved in the ranging market ahead of much waited non-farm payrolls this week.
And we can Expect NFP much higher than last month report of 916K, FED policies of dovish stance and easing more stimulus concern on US Dollar.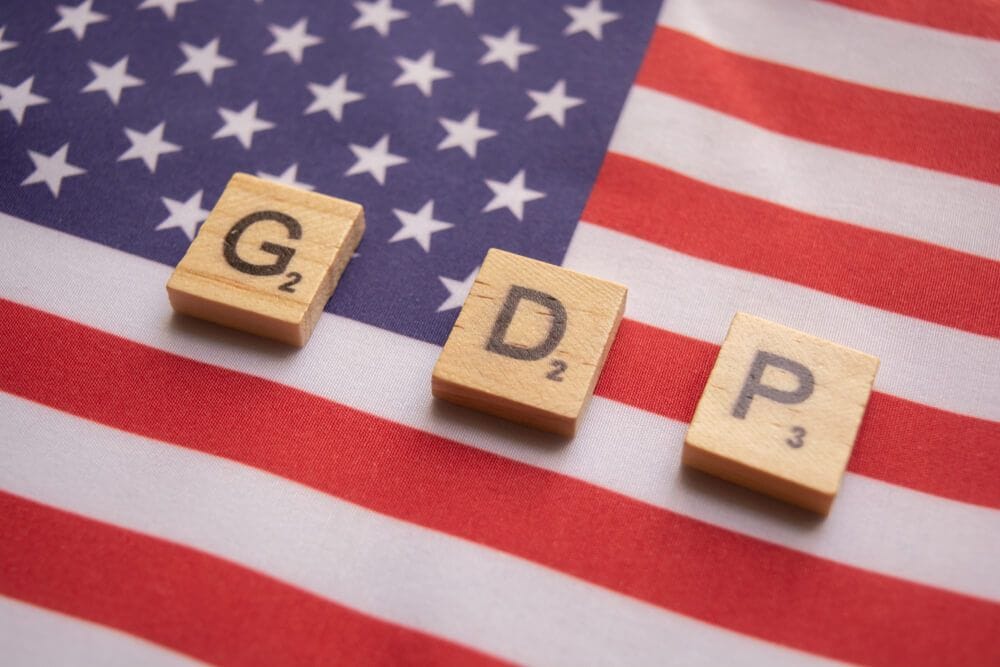 Yesterday US ADP data showed lower than expected; this will decline the US Dollar further.
The United Dovish message from FED drag the rising pressure on US Dollar.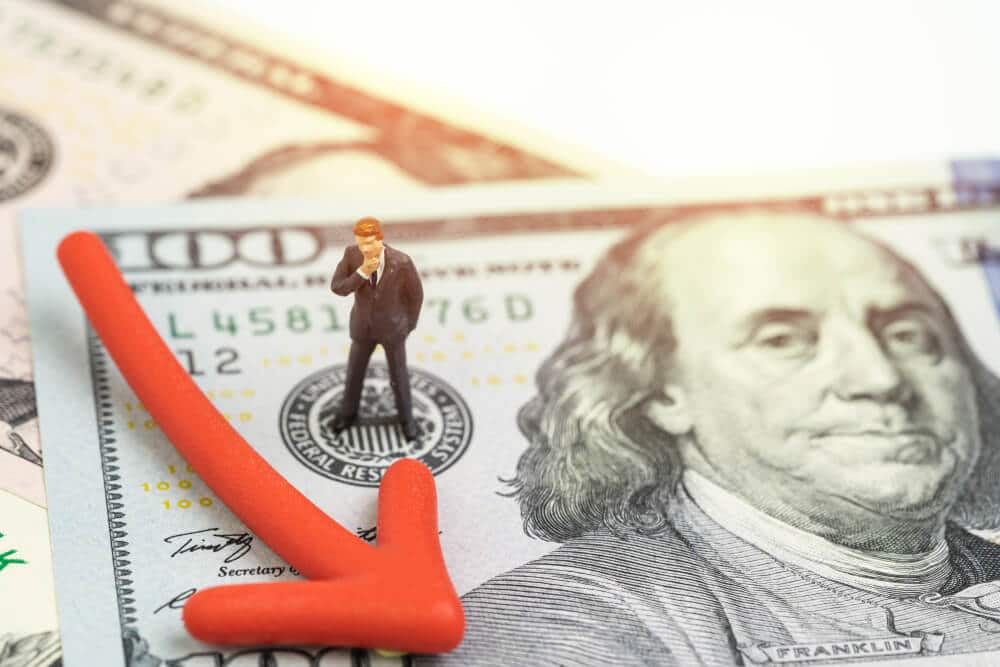 And Janet Yellen said that the economy is overheating with inflation and may soon see a rise in interest rates. This news triggered US Dollar last 2 days, now ahead for non-farm payrolls data to drive further action of US Dollar.
EUR
EURCHF reached the bottom level of the descending channel in H4.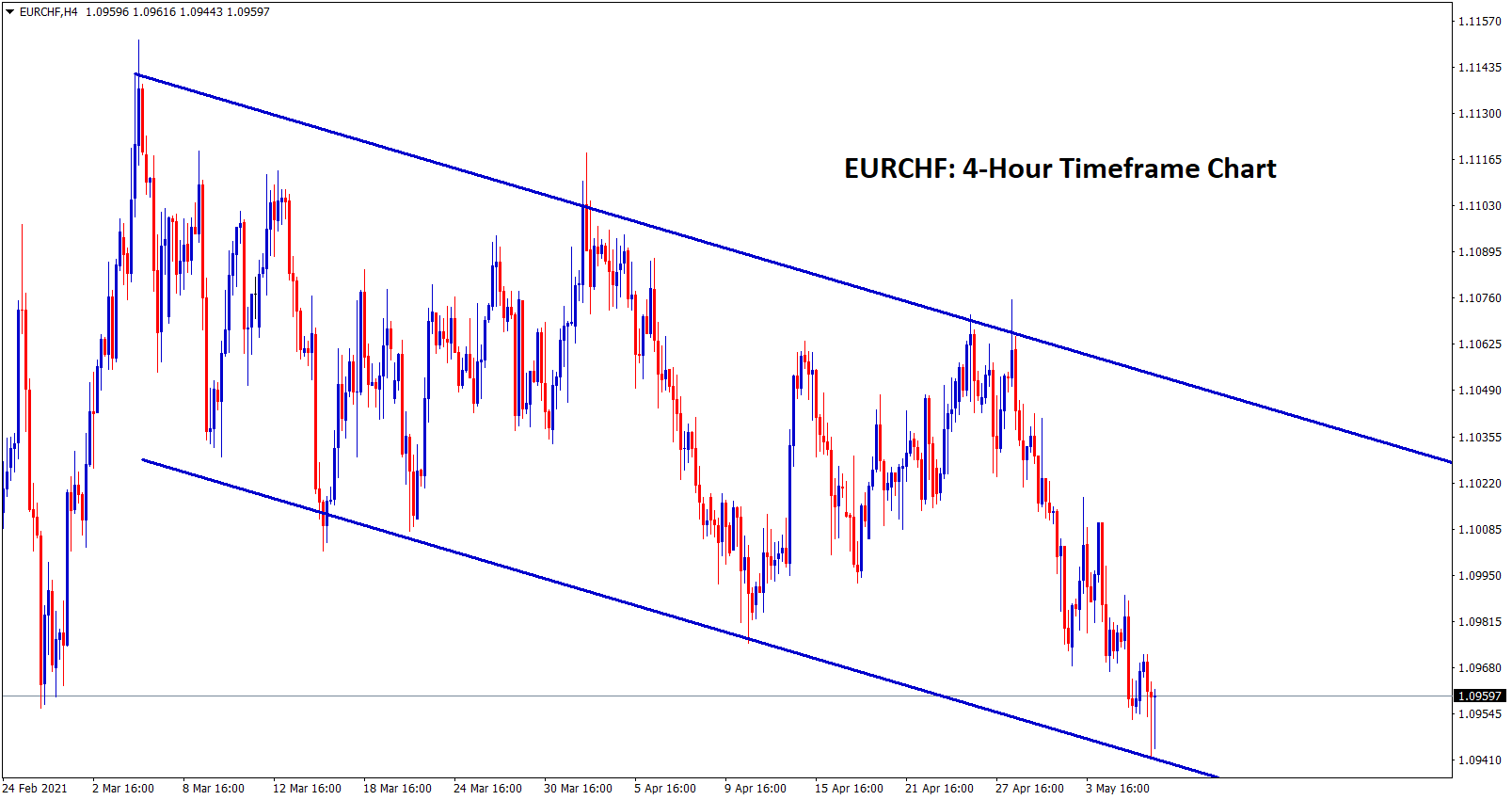 EURUSD bounced back from the support zone in 4hr
EURUSD moves higher to 1.20400 level after recent fall of 0.70% from highs.
Vaccinations are progressing faster in all Euro zones and easing lockdowns in many regions like Germany, Italy, and France.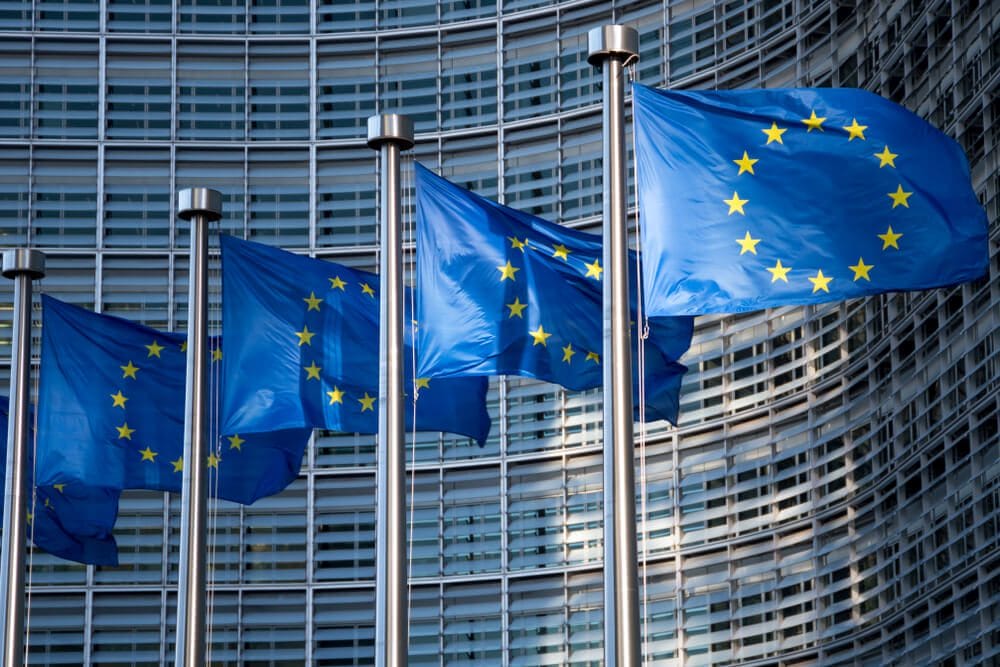 Vaccinations only key driver that makes the Eurozone economy strengthens more.
ECB adds a stimulus program of Euro 750 billion for further improvement in the Eurozone economy.
And now rate hikes and tapering bets is key point rival between Two central banks FED and ECB.
The US gets 70% of Vaccination. Hence FED may soon for tapering bets is possible.
Retail sales
Eurozone retail sales jumped to 2.7% MoM in March versus +1.5% expected.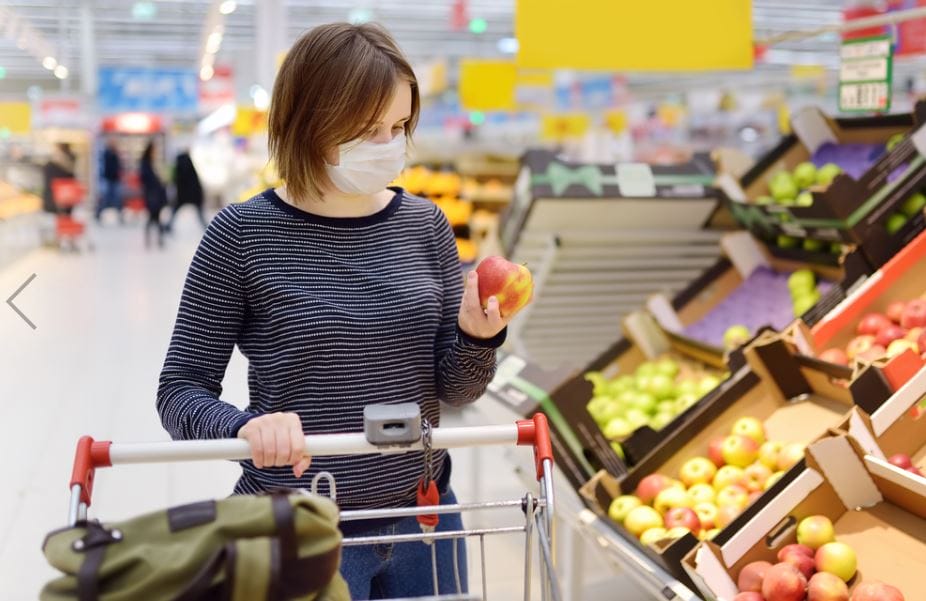 Retail sales jumped by 12% YoY in march versus 9.6% expected.
The Current retail sales data shows the faster economic recovery, and Vaccinations is a key player for People to come for spending and boosting Business activities.
Retail sales show more orders will be generated to major factories and manufacturing sectors.
Vaccination
European President Ursula Von der Leyen Praises EU's Covid vaccination campaign on Thursday.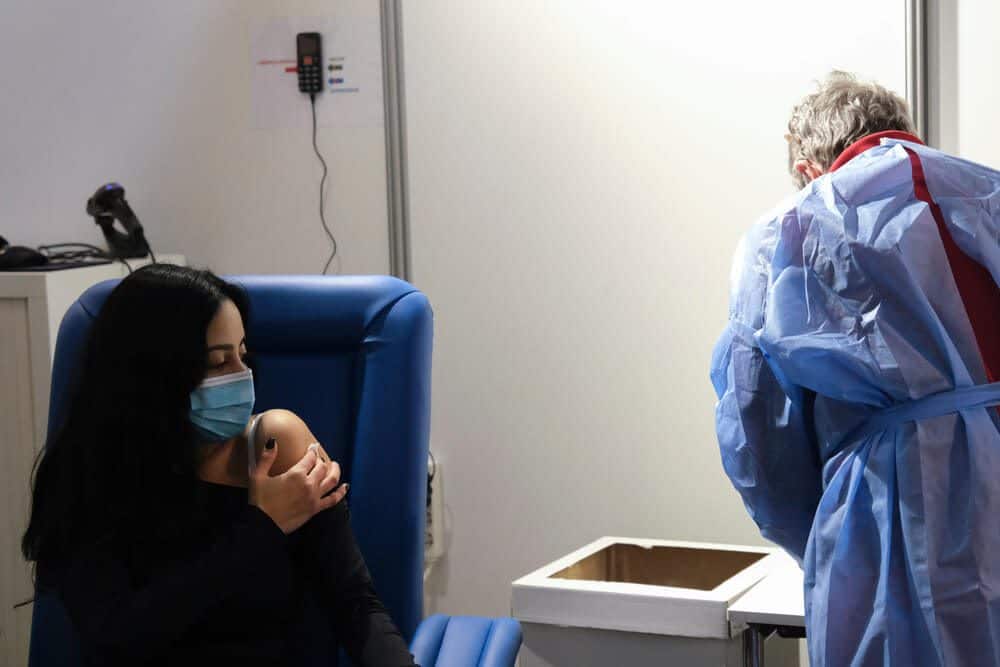 As We vaccinated 30 Europeans per second and 200 million vaccination doses distributed to European Union.
No rush to add money to France's recovery fund, we are now waiting for a US Patent waiver for Vaccination to support people live peacefully.
GBP
GBPUSD still moving inside the channel ranges
EURGBP broke the top level of the descending channel in H1.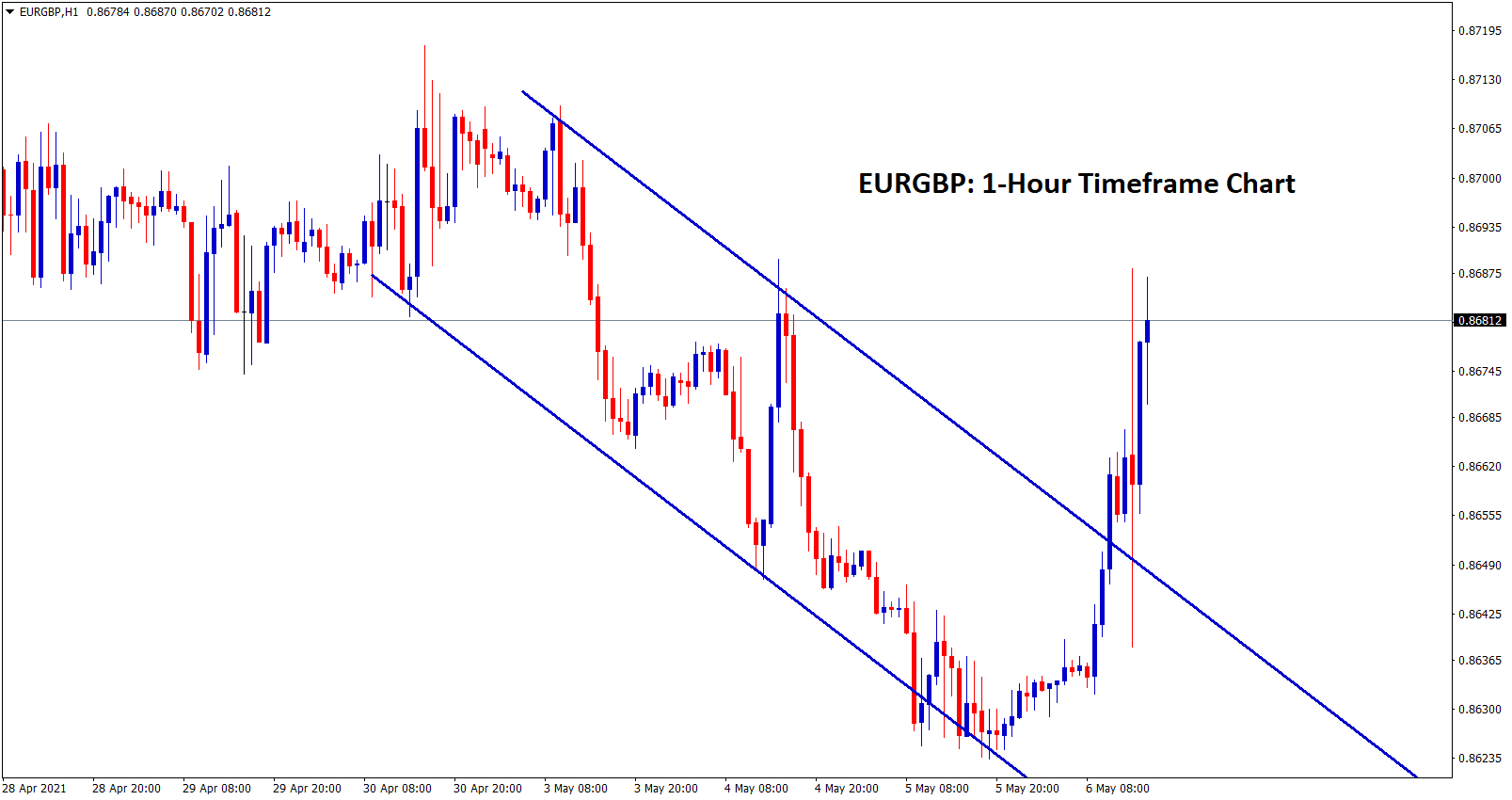 UK Pound moves in the ranging market ahead of Bank of England  Monetary policy meeting which will be held today.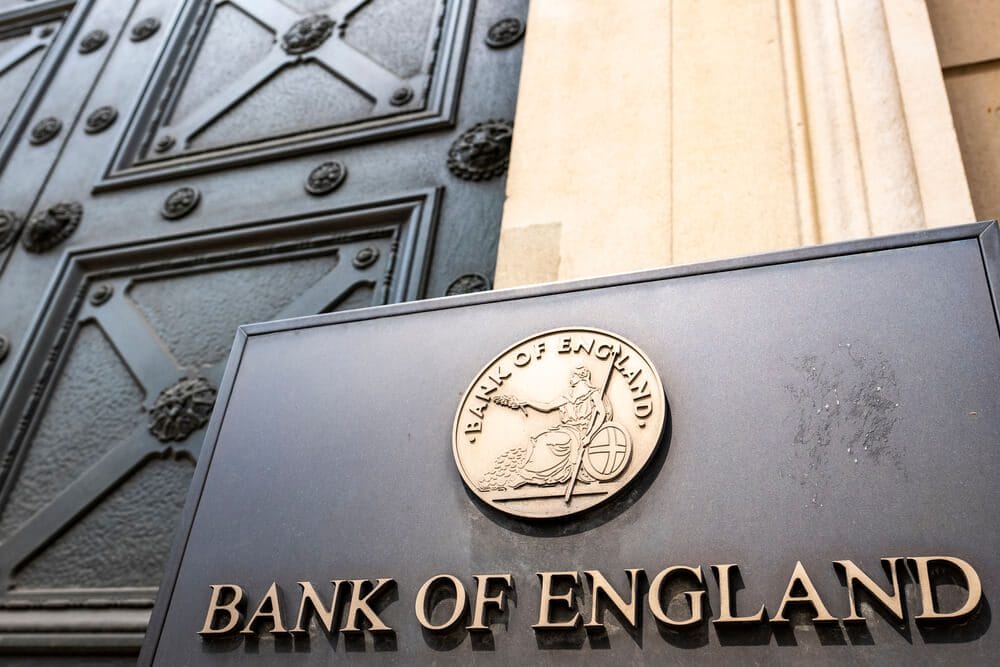 More expectations from the meeting were tapering stimulus program in Investor's view.
As vaccinations are progressing well, they started to ease the nation lockdown at the 4th level,
And Domestic data like retail sales, unemployment rate, jobless data claims are in better numbers.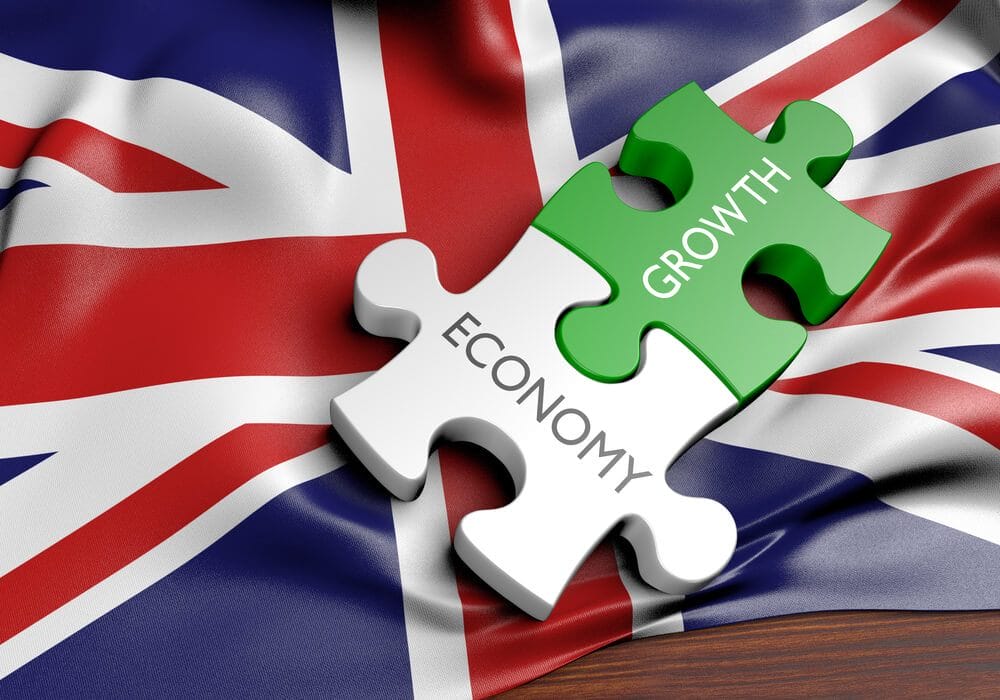 So, the BoE policy meeting will drive the directions of GBPUSD in further directions.
Inflation expectations are neat to 2% target for achieving goals of Bank of England monetary goal.
Reducing the size of asset purchases will support GBPUSD to move higher further.
JPY
EURJPY moving between the channel ranges, recently EURJPY retested the broken level (previous resistance).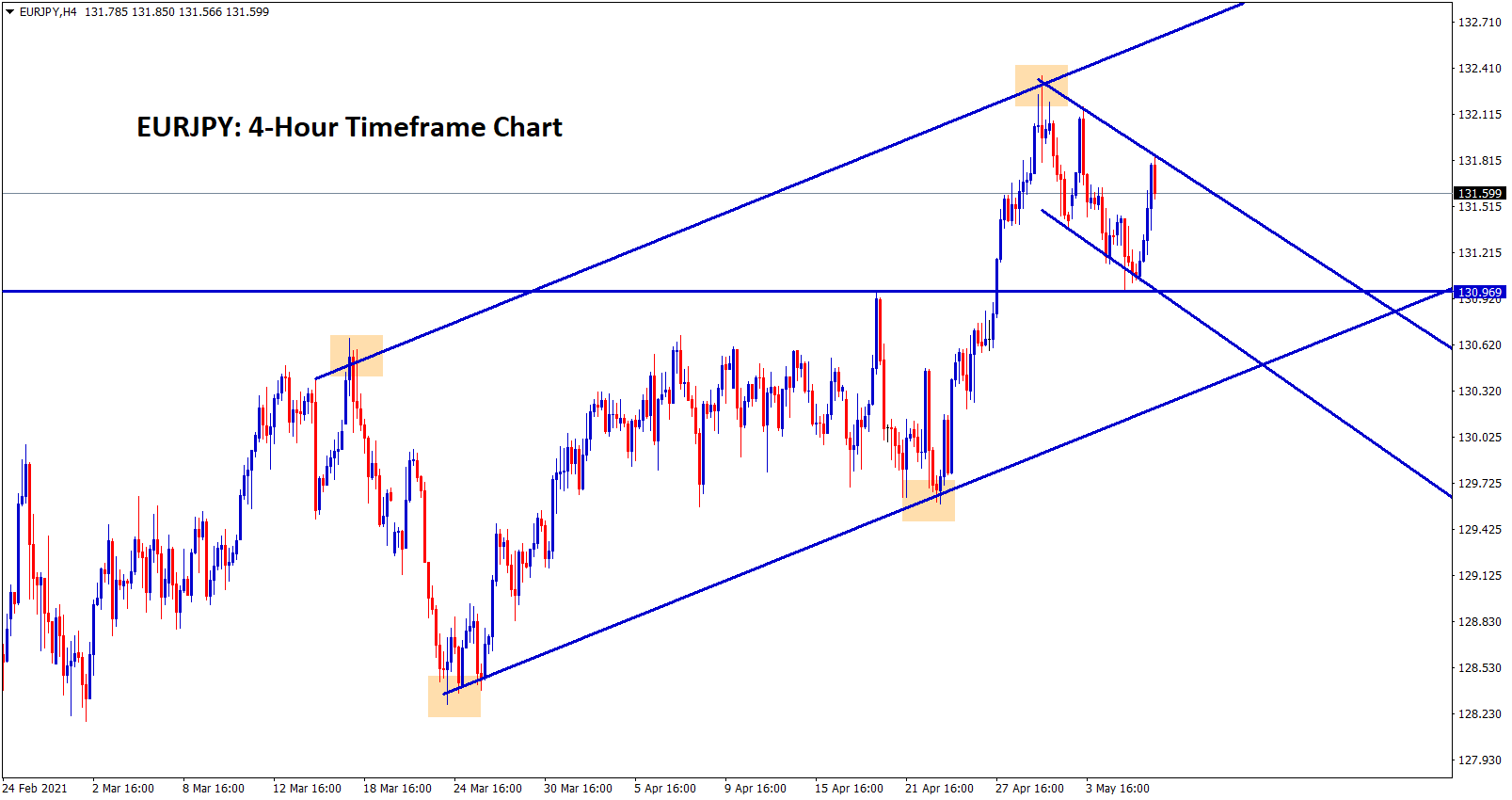 Japanese Yen suffered losses against US Dollar due to Covid-19 spread across more regions in Japan.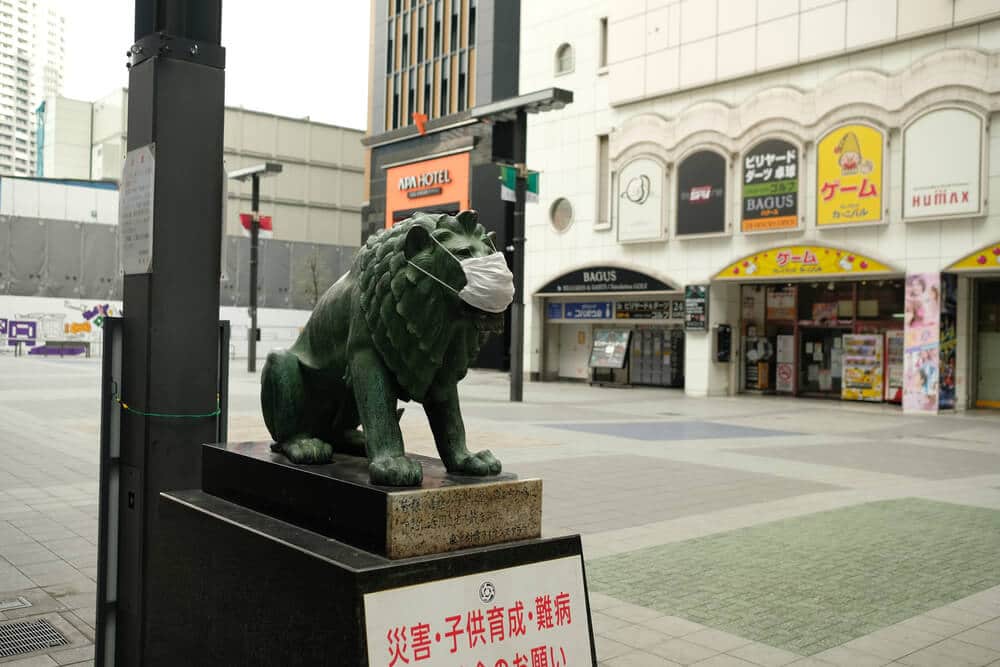 State of emergency lockdown exists until June month; more stimulus is added for supporting the economy during the lockdown.
And US Dollar moved higher after the Global pandemic hits the second time in Asia, as Vaccination is not done properly in Japan.
Japanese Government to order more doses from the US to help people from Covid-19 is the only solution to come back from Crisis.
USDJPY moved higher from the last 2 weeks to 2% from Low.
CAD
USDCAD hits the lower low and it continues to move towards 1.21 as a free fall to support
Canadian Dollar moved higher after Tapering purchases of weekly assets by Bank of Canada.
US Dollar moved lower against the Canadian Dollar as the Canadian economy performed well in pandemic situations.
And now Covid-19 daily cases surged to 7k in Canada, tight lockdown restrictions implemented in Toronto regions.
Anyhow, the Canadian Government has a strong outlook on upcoming events as Business and employment data are picked up to pre-pandemic levels.
AUD
AUDCAD is trying to break the higher low level of an Ascending Channel in the daily timeframe chart.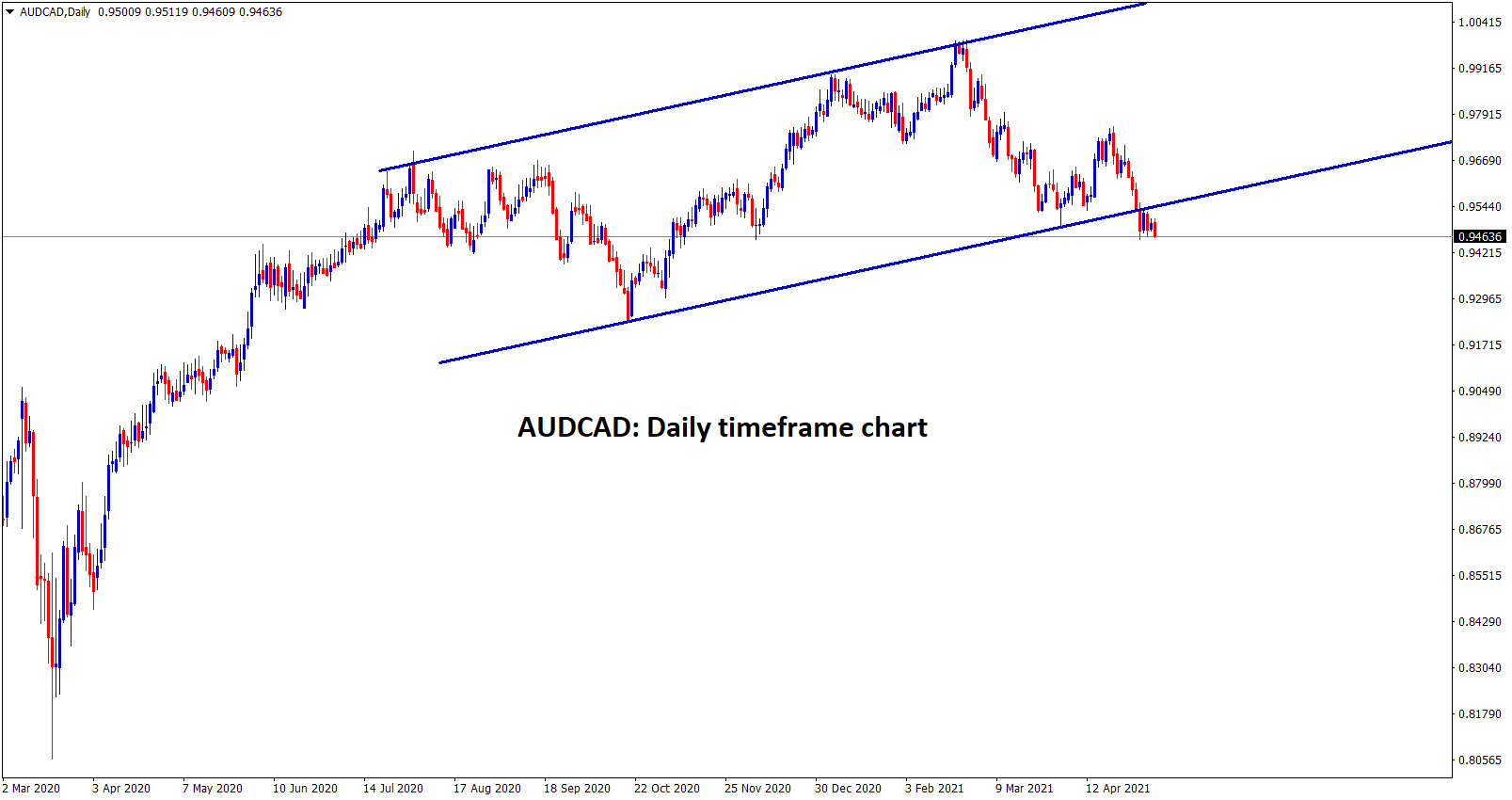 Chinese economic planning agency dropped the talks with the Australian economic agency due to some internal matters. These economic talks dropout causes tensions between two nations China and Australia; RBA may act upon monetary policy tools.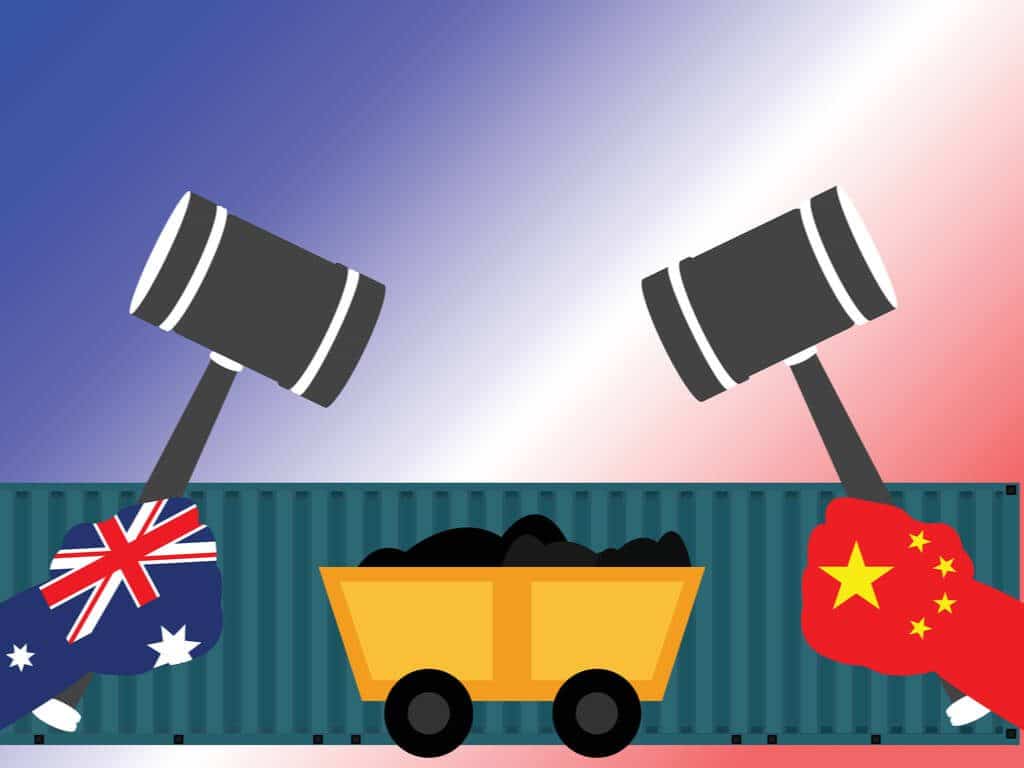 Australia is the largest exporter of Iron ore and other products to China.
Export revenue makes huge revenue for the Australian Economy, now this meeting, not in fulfilled manner causes trouble to Australian Dollar against US Dollar.