Gold: FED Kaplan speech
Gold price is riding now at the lower high area of descending channel – wait for the price breakout or reversal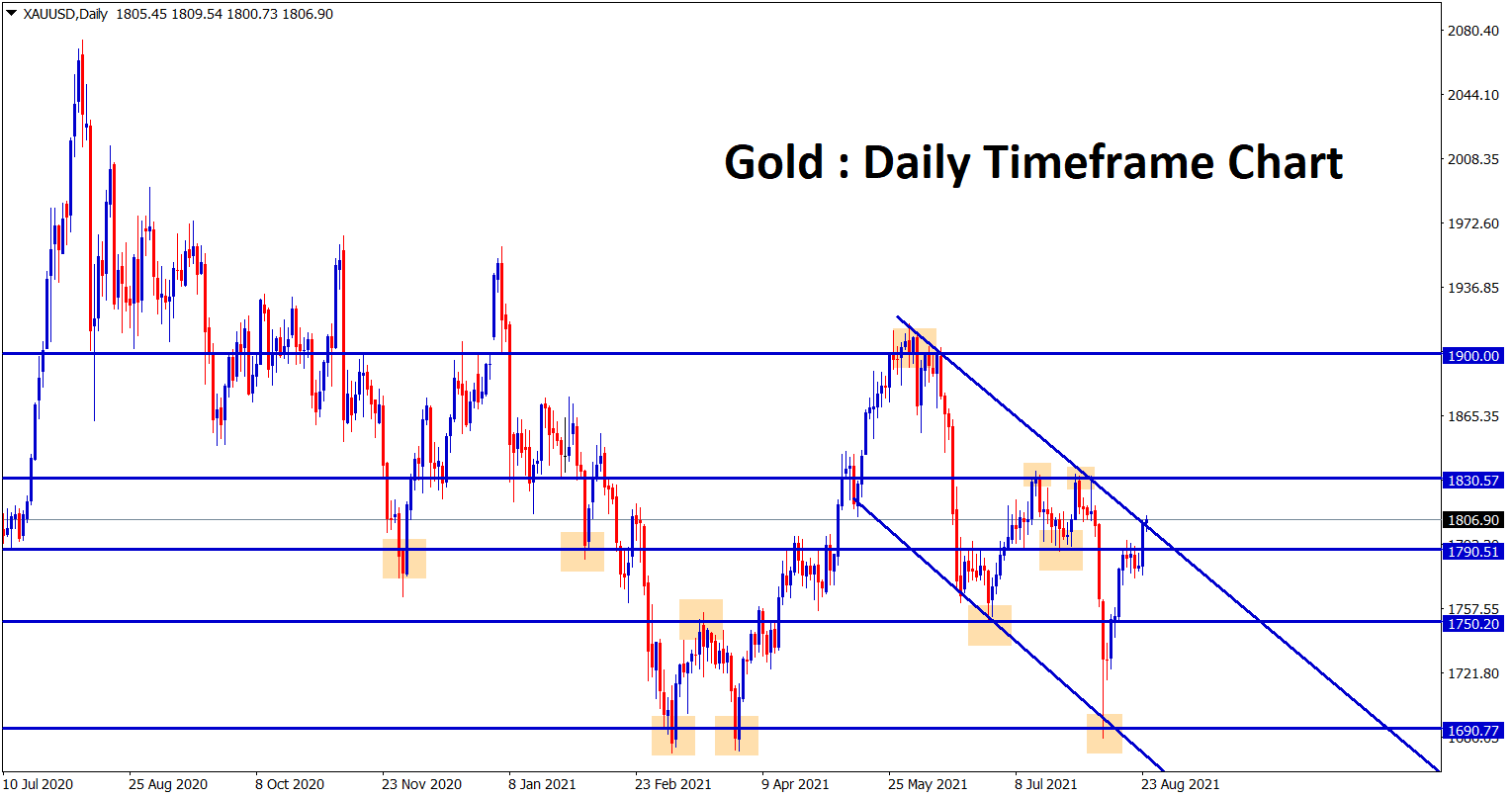 As expected, gold Prices are lifted higher on the diminishing hopes on tapering asset purchases in Jackson's hole meeting.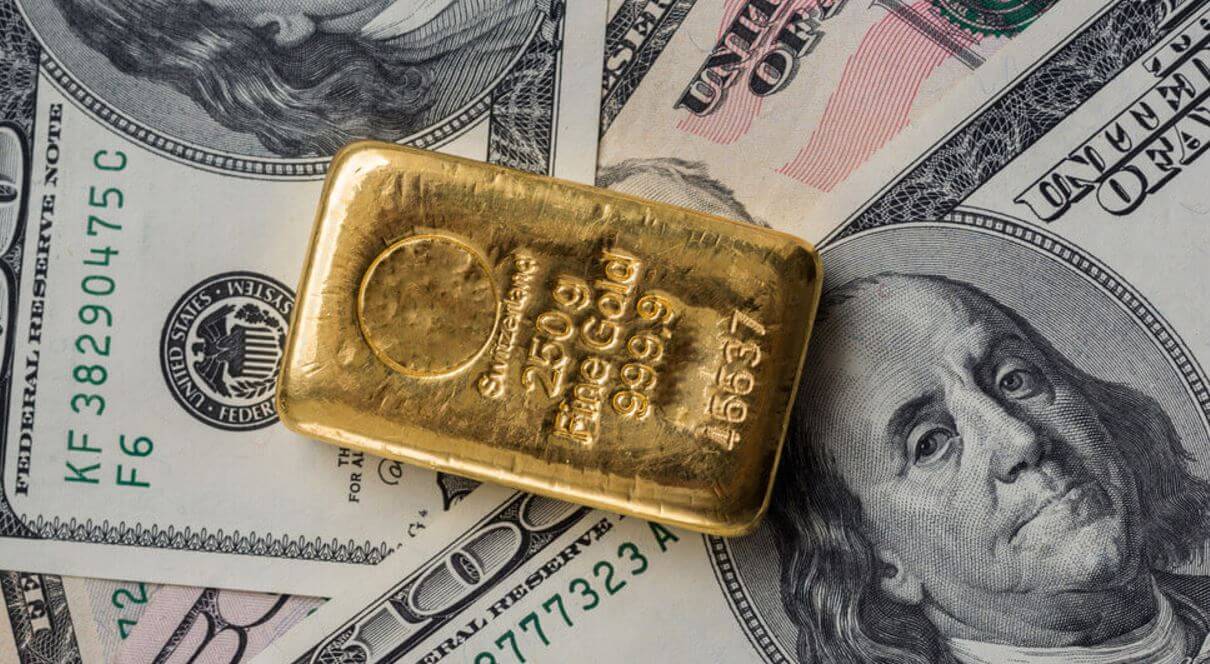 And Fed's Voting member Kaplan said FED would never do tapering asset purchases if the pandemic is not solved.
And PCE core inflation rate was forecasted to 3.6% this week report, one side Hot inflation rate and another side cool unemployment rate,
FED is now in an Intermediate state to solve the problem, so a wait and accommodative stance is playing in the market.
US Dollar Index: PCE data forecast
US Dollar index keeps lower as Fed Tapering outlook were fading as Delta variant spread across the US.
US FDA Approved Pfizer/BioNTech vaccine for Underage 16 group people the first time.
And this news is in hopes of Vaccination support to avoid the spread of the Delta variant.
USDCHF has retested the minor descending channel twice – wait for breakout or reversal from that zone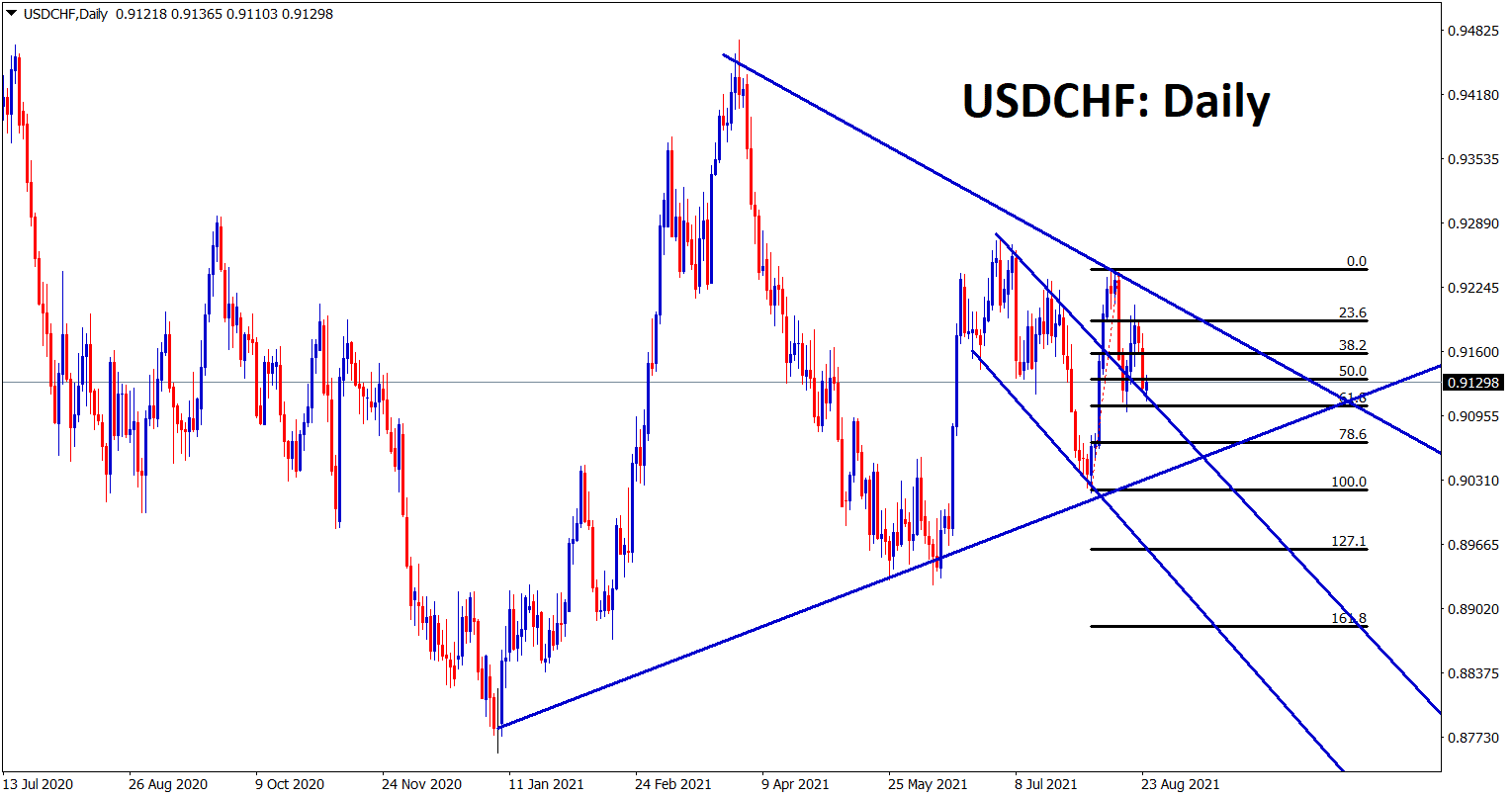 USDJPY is still moving between the channel ranges
This week, homes sales data and PCE Consumer spending and income data are listed on the table; based on readings, the Dollar index will be moved this week.
Biden Support of Infrastructure plan of $2 trillion will help create more millions of Jobs for US People makes confident for the US economic recovery.
US Vice President Kamala Harris Speech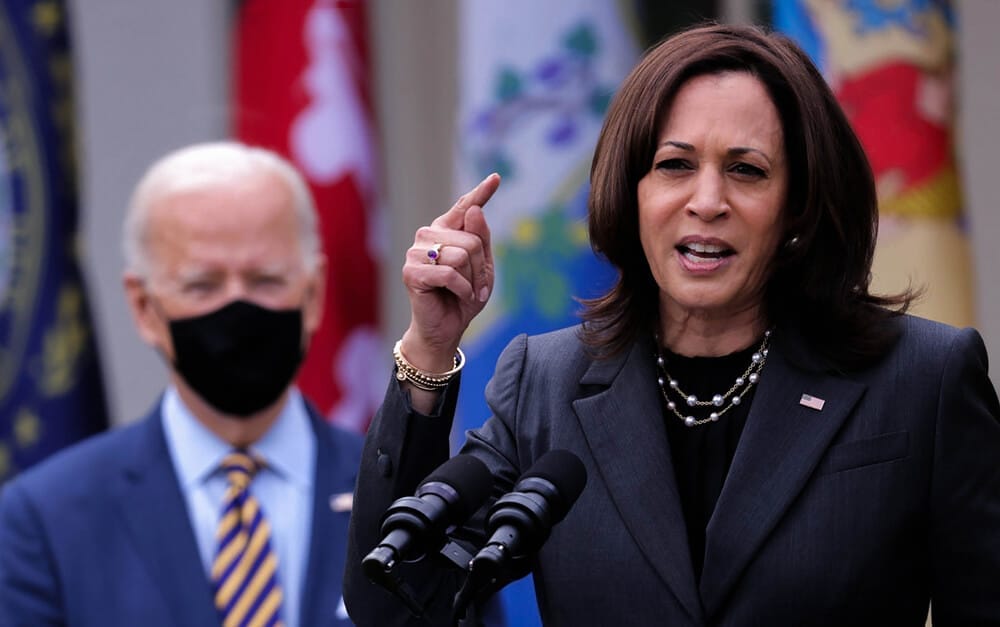 On Tuesday, Vice President Kamala Harris said that China is interfering more in South China sea matters, Southeast Asia is more important for American security and prosperity; and China continues to Coerce in the South China sea.
Beijing actions continue to rules out the border and sovereignty of nations.
US will host APEC in 2023, and the US deep alarmed by the military coup in Burma.
EURO: UK called for Conference meeting on Taliban and US exchange on China Tech companies
EURUSD moved in Correction mode after last week 1% fall from highs.
EURJPY hits the lower high level of the major and minor descending channel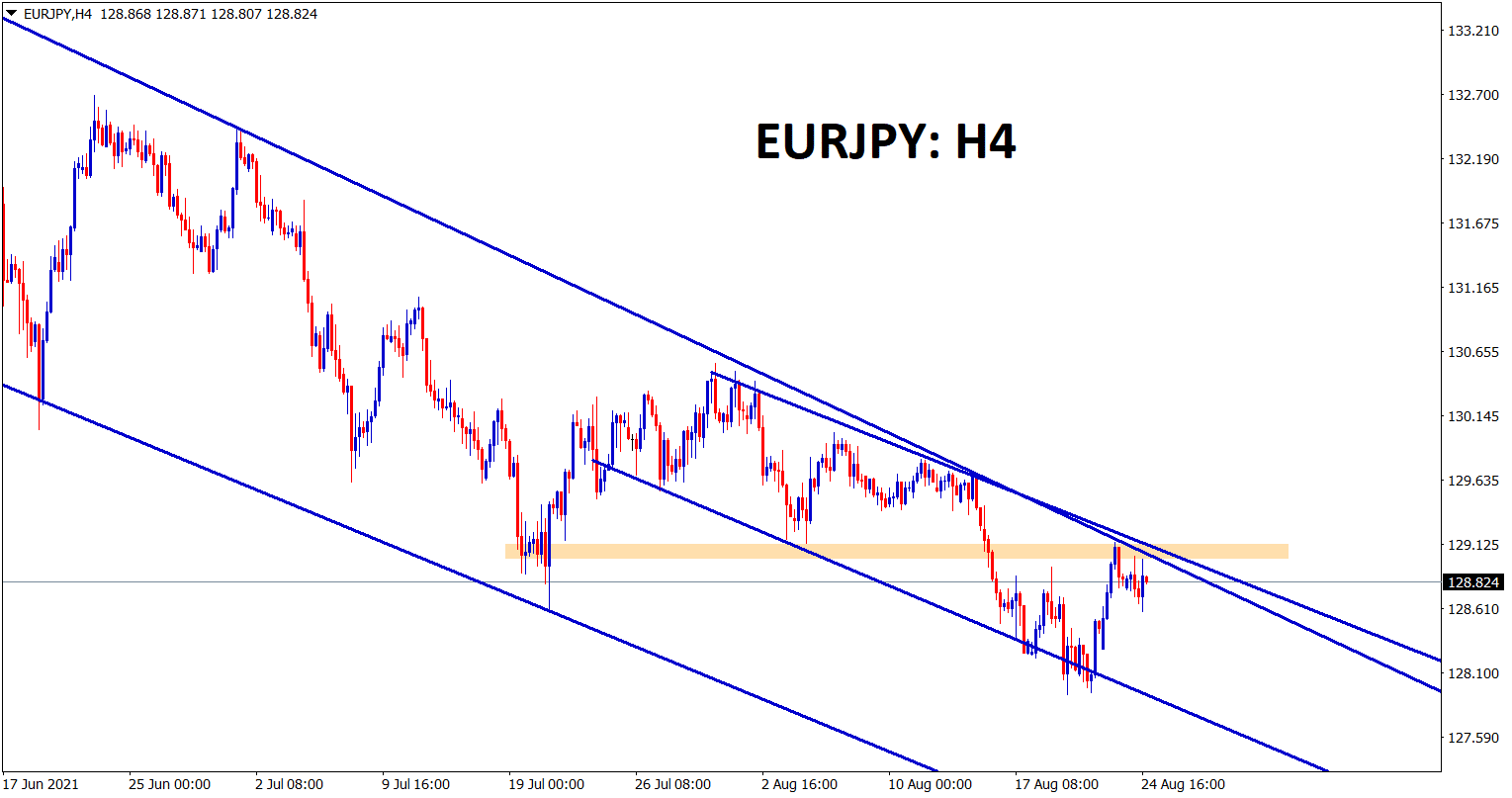 EURCHF is ranging between the support and resistance levels, now market is consolidating at the support area.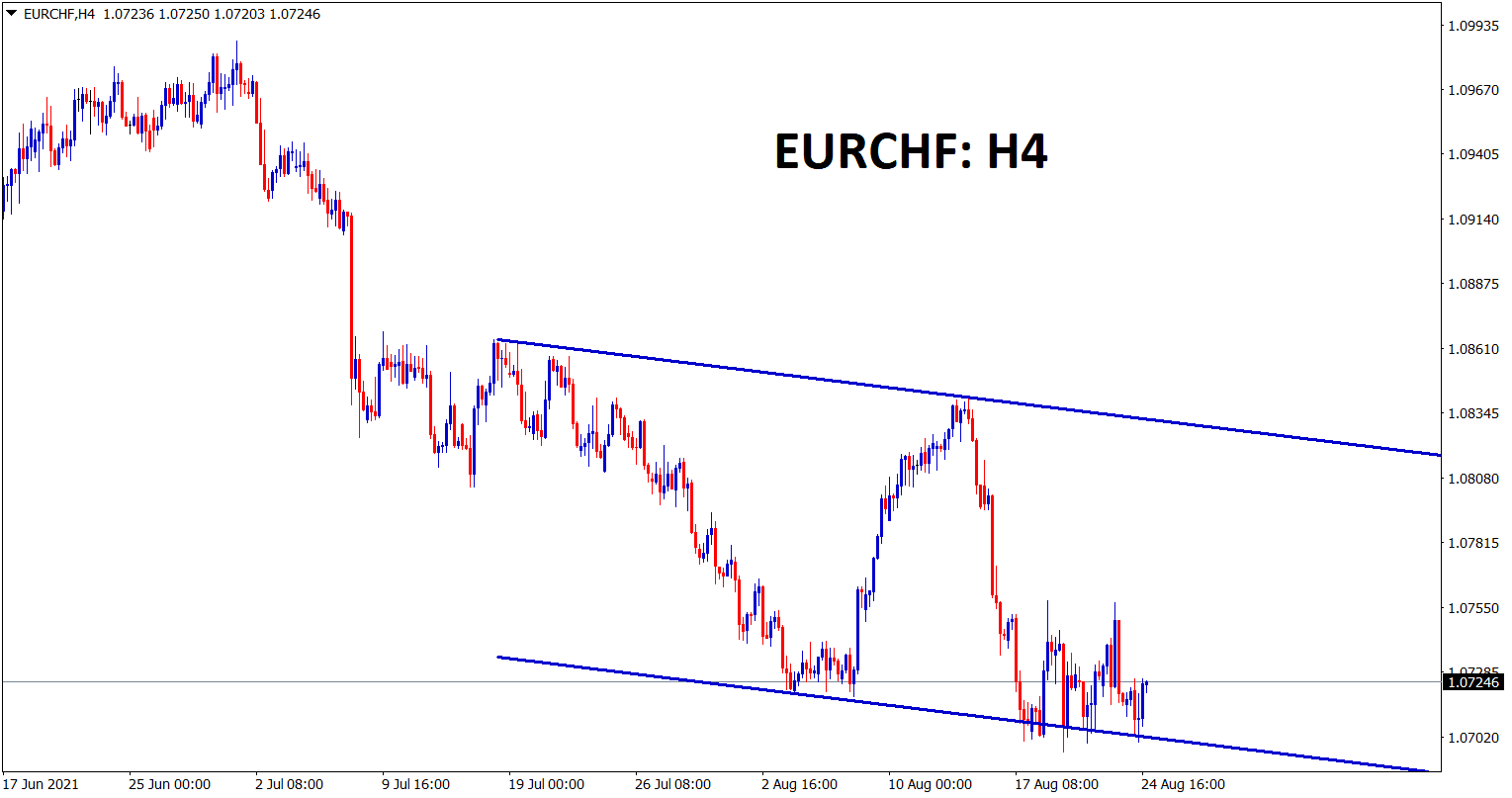 Now German Q2 GDP is expected to release as 1.5% QoQ Forecasts this week, August month Eurozone PMIs are lower than expected makes EURO weak further.
And Delta variant increased across the Global level, and the UK had ready for More hospitalization beds for Delta variant cases.
UK had called for an Immediate video conference meeting for G7 countries on account of the Taliban issue and US Securities board of exchange rules in Chinese tech companies.
And China Tech companies falling in the market more due to more regulation tightening by China.
ECB will not do tapering and Rate hikes in the near term because the Delta variant not only started in Europe.
UK POUND: Jackson's Hole symposium outlook
GBPUSD again hits the previous support area and the retest zone of the broken descending channel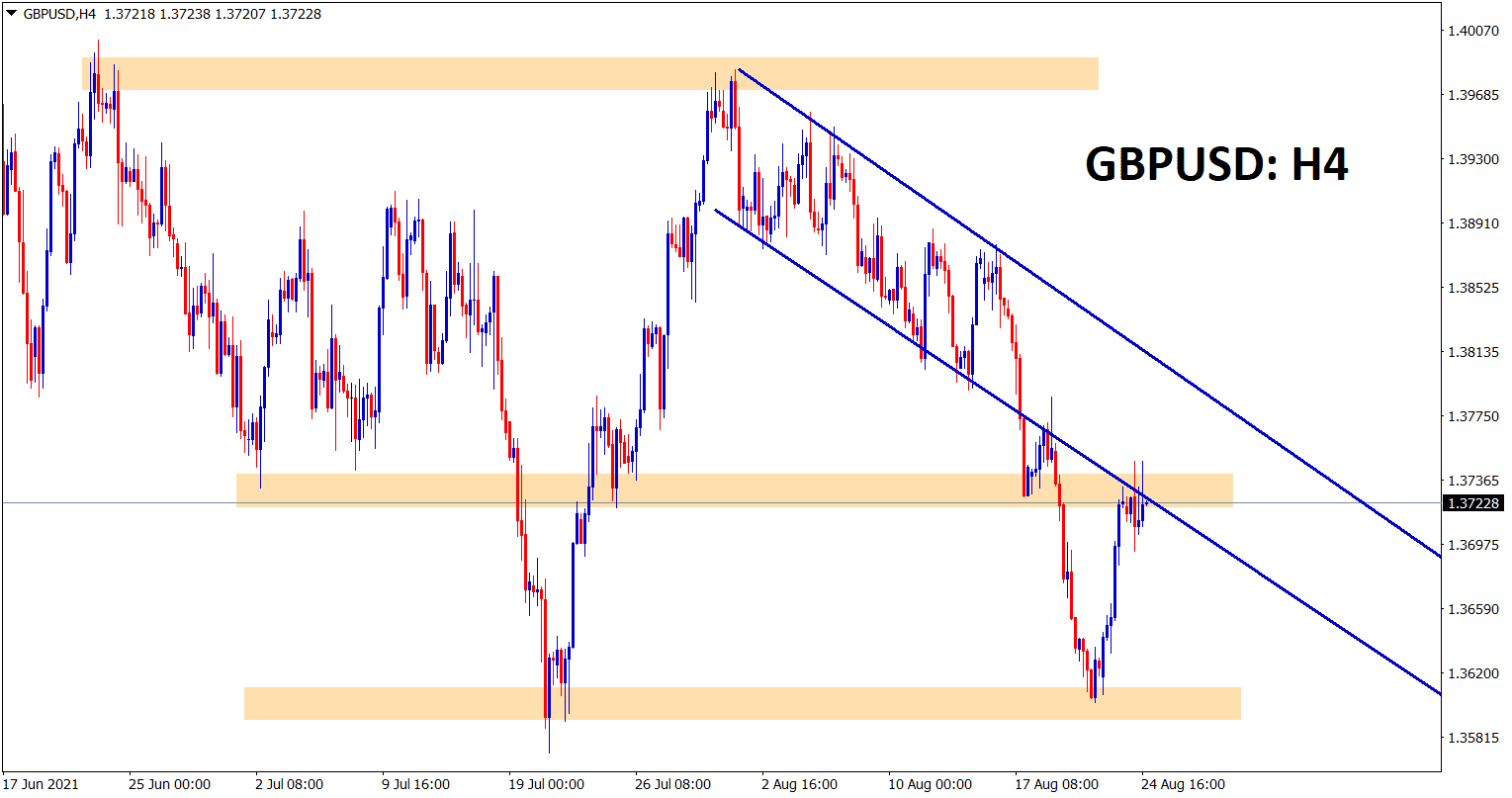 GBPUSD made higher from lows, and Delta variant spread across the US makes breathing conditions for GBP stronger against US Dollar.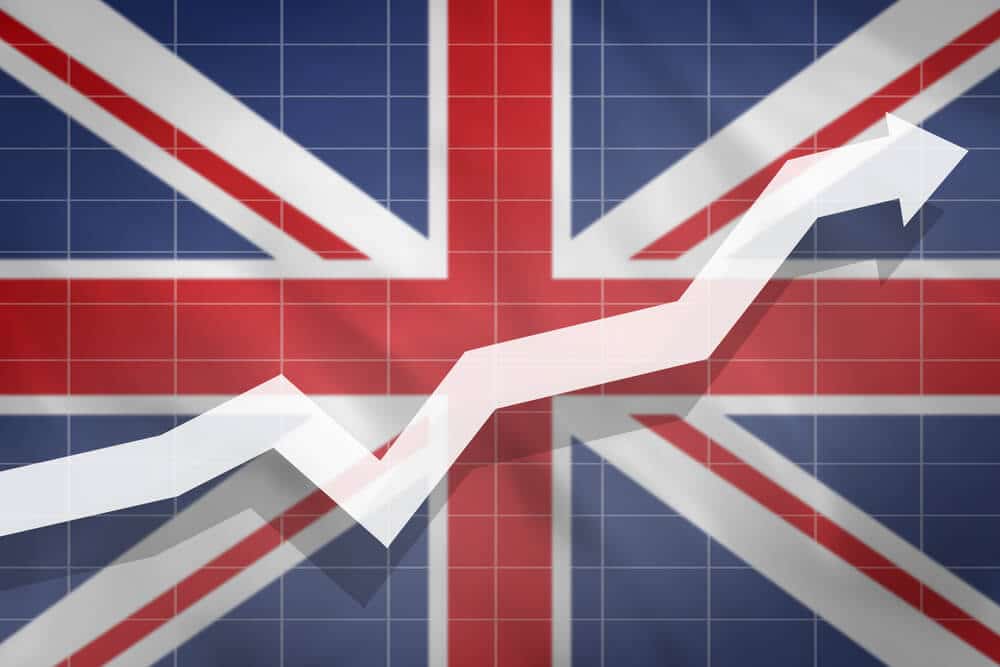 And this week, Jackson's Hole symposium is doubted for tapering speech because delta variant spread across the US may fear changes in assets purchases by FED.
That's why US Dollar keeps correcting to lower, and US Counter pairs keep moving higher.
And now we see the Dollar index will move to near term support of 92.500 as the previous week reached.
The US Food Drug and administration approved Pfizer Covid-19 Vaccines to control the Delta variant's spread.
Canadian Dollar: Lower Demand of Oil
Canadian Dollar keeps rallying about 2% from last week lows.
USDCAD hits the previous resistance area and going to reach the higher low of an uptrend line
AUDCAD is consolidating at the bottom level of the descending channel
Now Oil demand keeps lower from China affected with Delta variant and so many lockdowns imposed on many regions.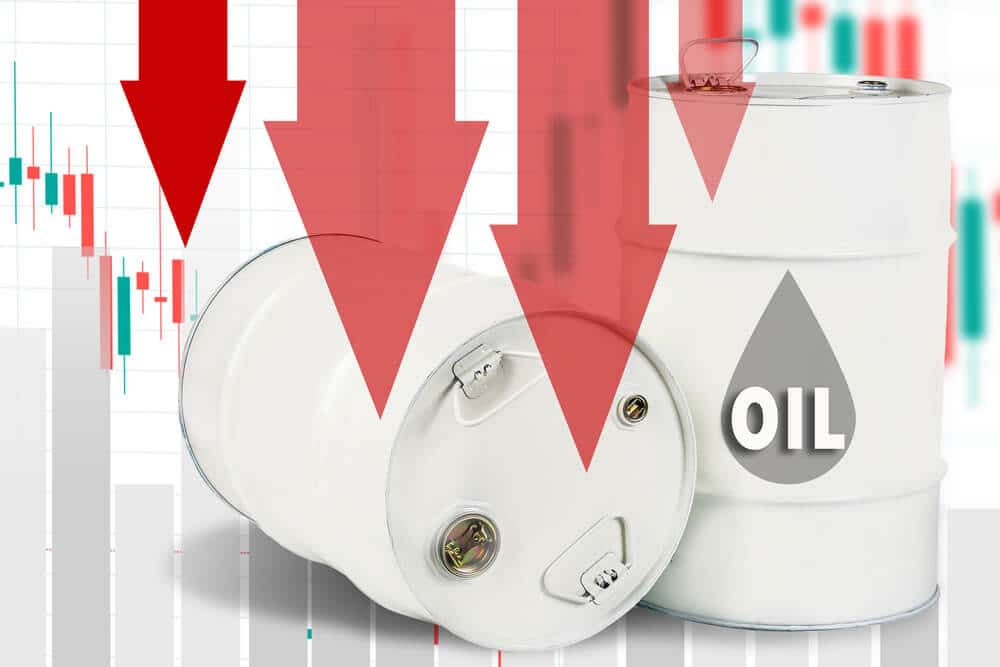 And oil Prices declines lower by the impact of China low consumption and Global level less demand on account of the Delta variant.
Bank of Canada is ready to tapering assets to $1 billion per month from $2 billion per month in the current state due to less impact of Covid-19 in Canada.
And vaccinations process is progressing faster in Canada, makes the lesser impact of Covid-19 in major regions.
Japanese Yen: Delta variant Spread
GBPJPY fallen down after retesting the previous support area which acting now as new resistance.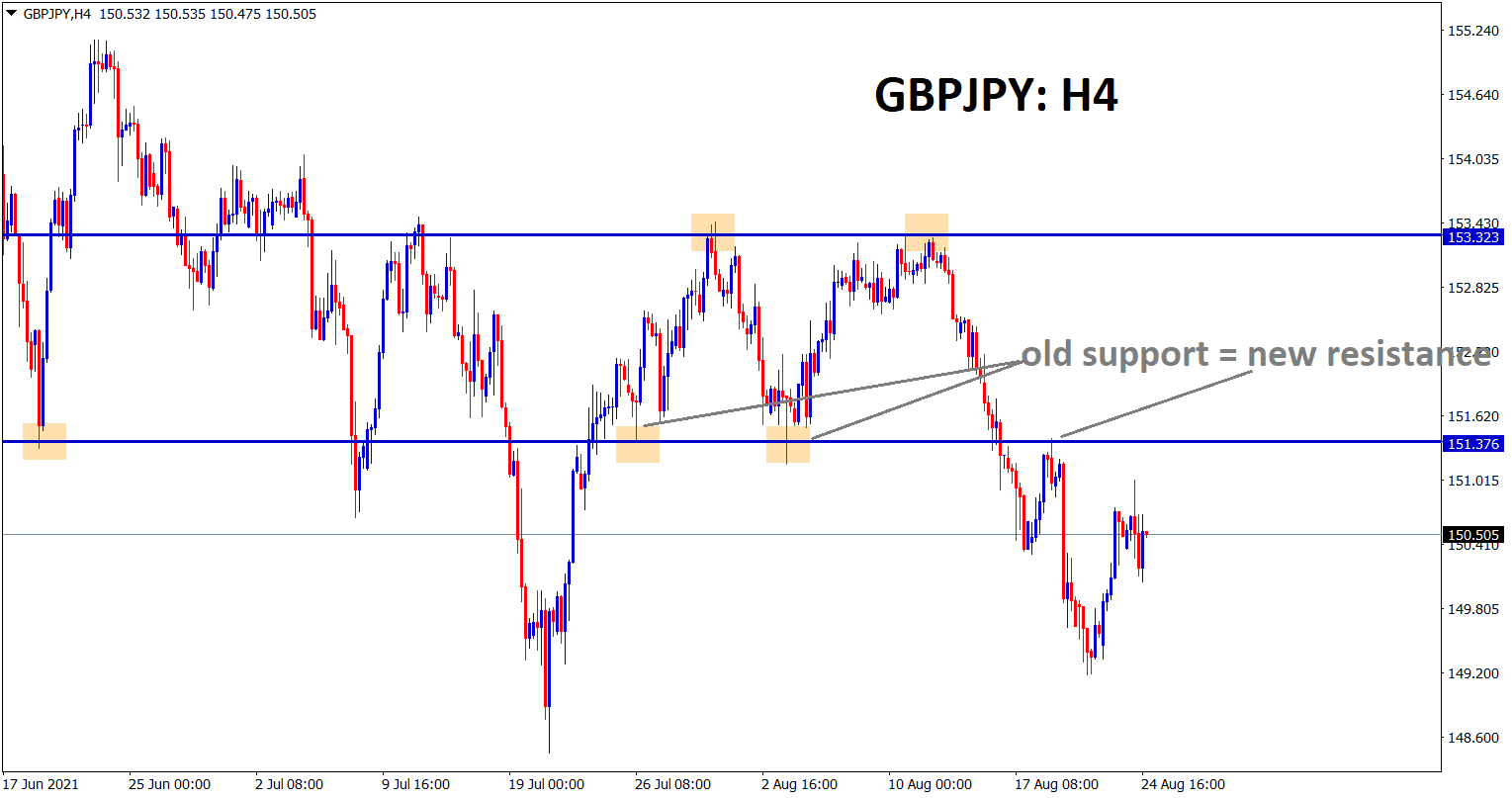 Japanese Yen makes lower as Covid-19 lockdown makes severe in Japan as Japanese Government announced. More vaccinations are rolled out to control the 3rd wave of Covid-19, and more rules are implemented to avoid spread.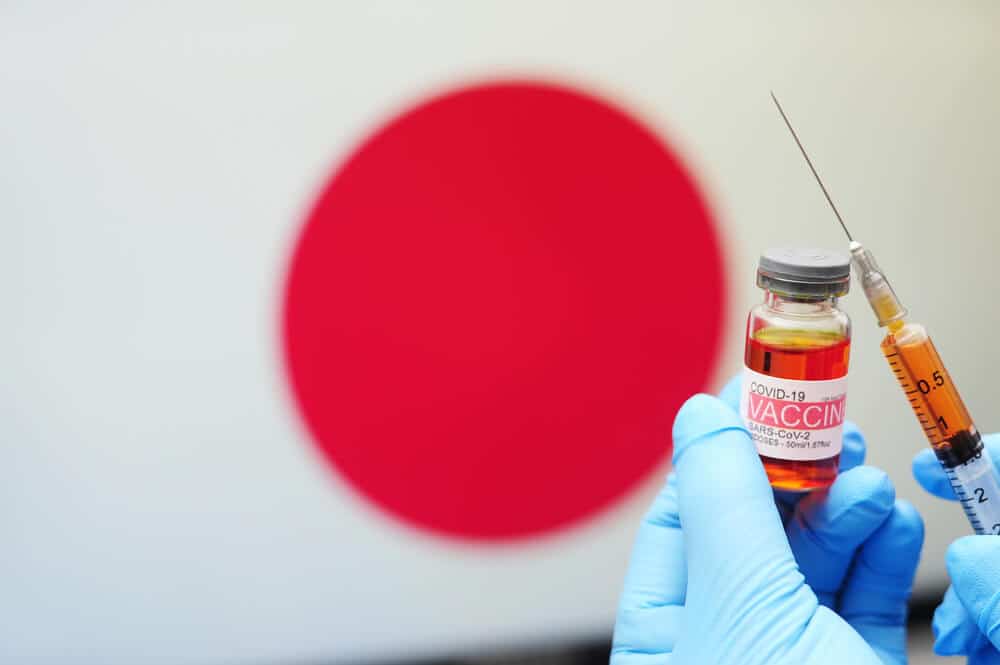 US FDA approved Pfizer/BioNTech vaccine for under 16 age group people. This news keeps confidence in the Curing delta variant in the US economy, and US Dollar keeps lower after the US affects with Delta variant.
USDJPY seems lower from the 110 level after the Delta variant spread in the US.
And in this week, Jackson's Hole meeting, FED might be tapering assets this week, but delaying tapering is much more expectations from an investor's view.
Australian Dollar: US FDA Approved Pfizer Delta vaccine
EURAUD hits the previous resistance zone which might act as a temporary support for correction. Overall euraud is in uptrend now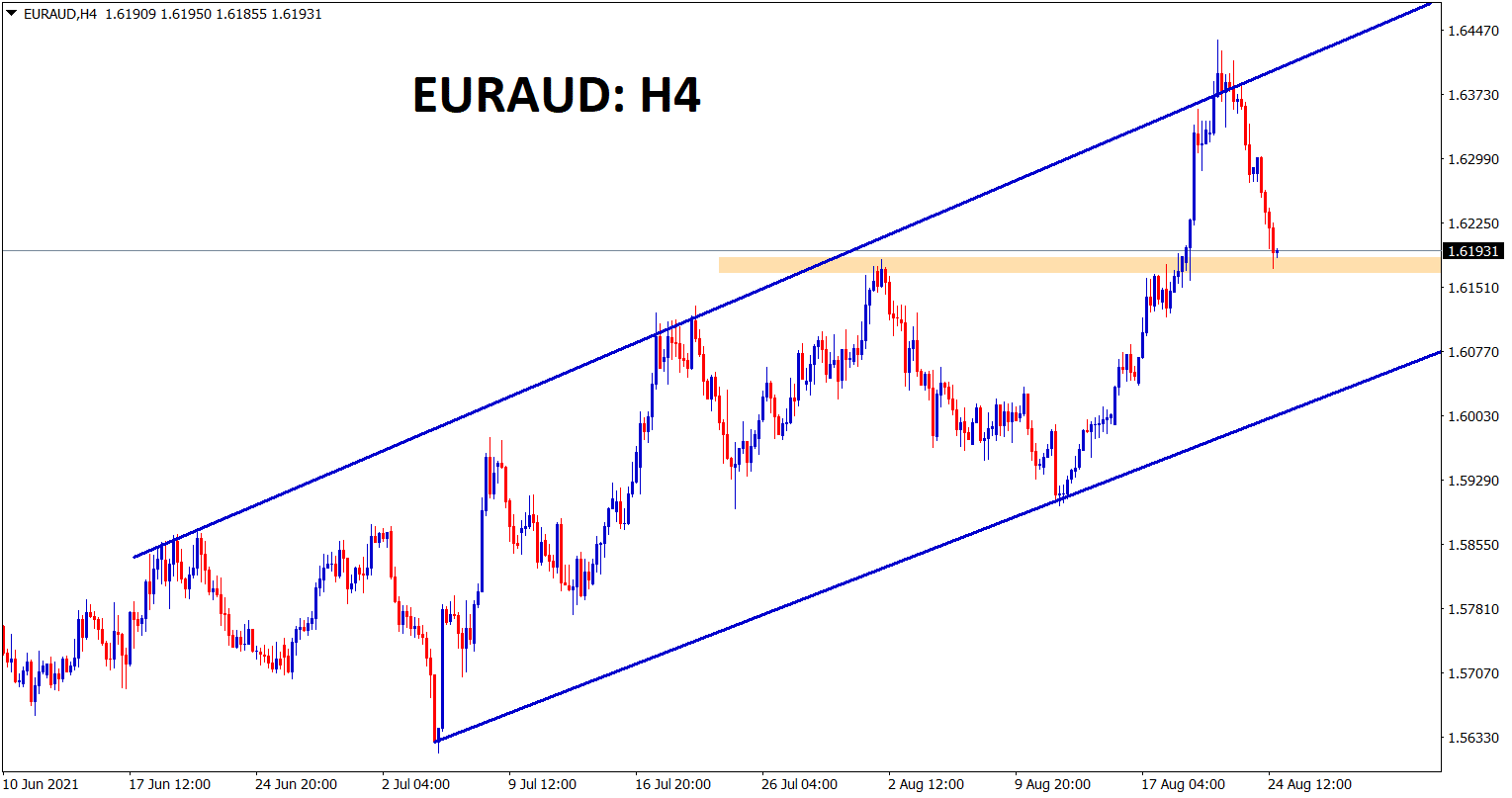 AUDUSD inched towards the Lower high direction after a 2% fall last week. More Delta variants accounted in New South Wales, which could be hampered for nation recovery until Vaccination curing Covid-19.
US FDA approved under 16 group of Covid-19 vaccine by Pfizer BioNTech group. This seems Full hopes for investors and fearless from the pandemic.
But in Australia, Rate hikes are not expected until 2024 because China is now slowly importing from Australia and New Zealand.
And Iron ore prices are falling much more in the last 6 months, which will impact the Australian Export revenue.
New Zealand Dollar: Q2 Retail sales data
New Zealand Second Quarter Q2 retail sales came up with 3.3% versus 2.5% expected as 2.8% previous month data.
AUDNZD trying to break the support of the descending triangle pattern – wait for the confirmation of breakout or reversal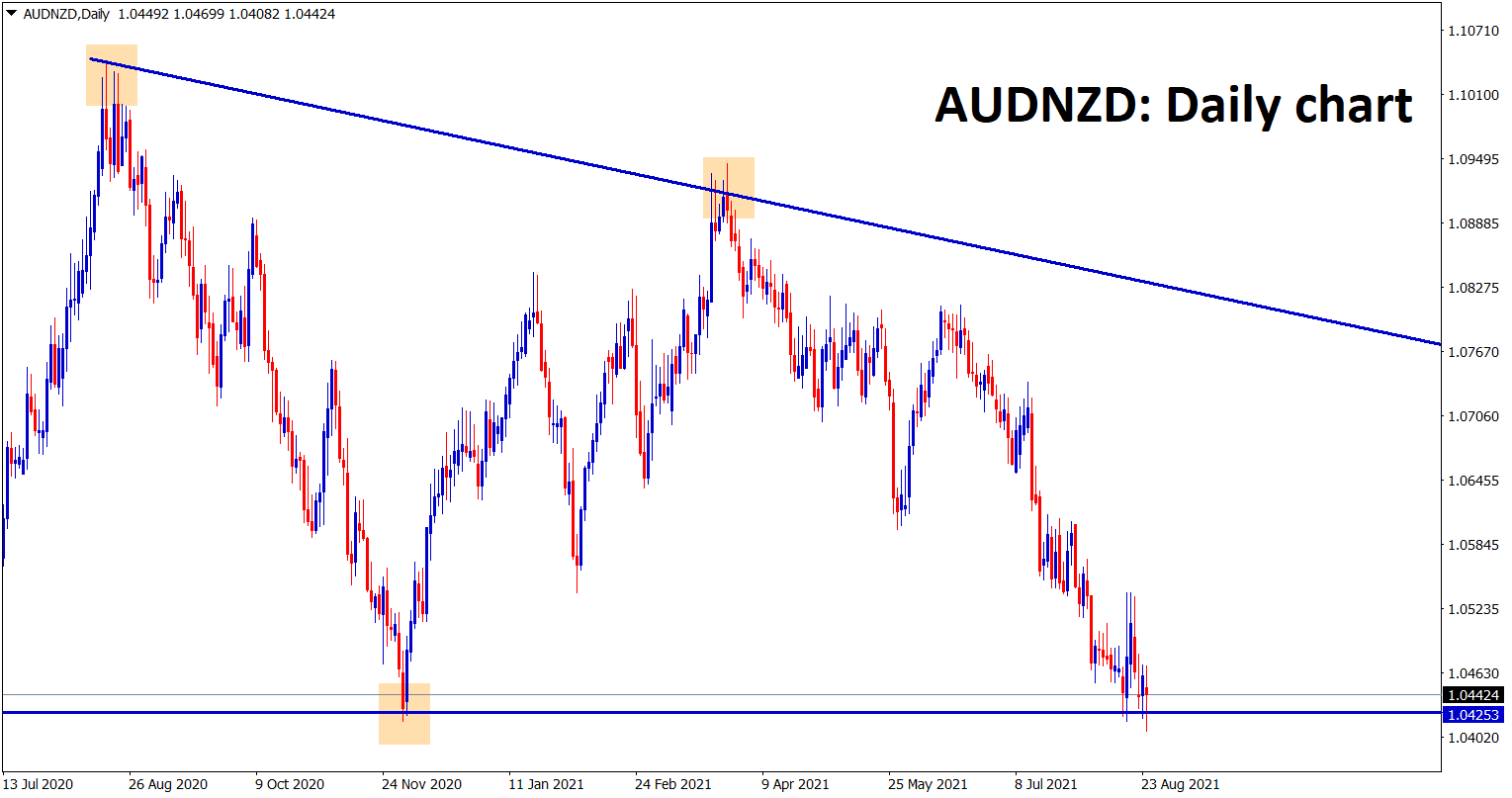 And Delta variant is tested positive for 35 People in New Zealand from 1 person. Now Government extended Lockdown until month-end.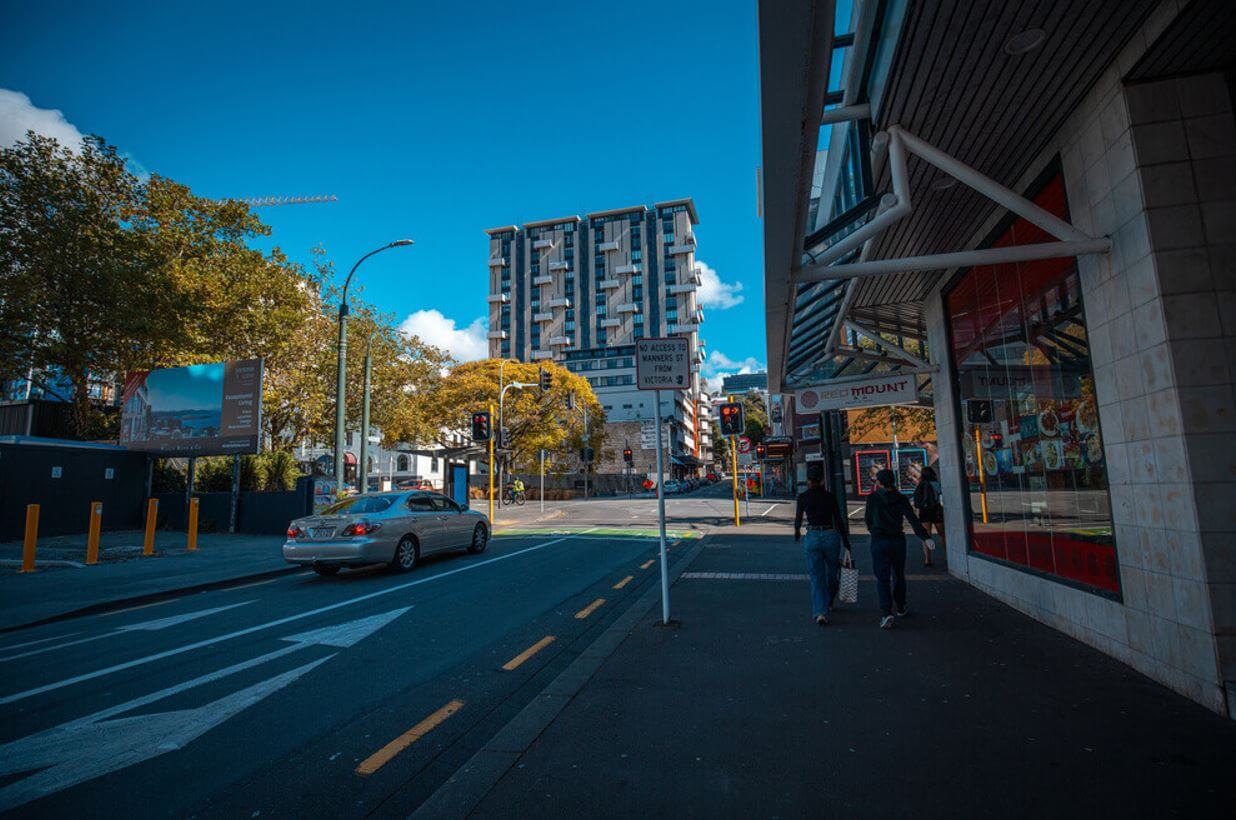 The neighbouring country, like Australia facing more Delta variants, so the spread of delta variants shifted to New Zealand also.
Anyhow, New Zealand nation is set up with tough rules and regulations in lockdown, so there is no need to panic about the slow down economy from the current state.
New Zealand Deputy Governor Bascand Speech
New Zealand Deputy Governor Geoff Bascand said Delay of a 6-week tightening policy setting would not change in the long term.
Tightening Policy settings are prearranged by the reserve bank of New Zealand and now waiting for Lockdown and delta variant issues.
After planning of tightening, any losing stimulus is not possible in the table. But the situation got worsens, then immediate action from RBNZ is possible.
And this is a curveball, and it stands for 2 to 3 months, then the Policy status will keep unchanged, or it will be covered within October 2nd week then Policy settings will be changed.
---
Don't trade all the time, trade forex only at the confirmed trade setups.
Get more confirmed setups at premium or supreme plan here: https://www.forexgdp.com/buy/