Gold: Yellow Metal surges as Geopolitical tensions Heightened Up in Eastern Europe
Russia has already been Banned from Hefty of Sanctions from Western Countries like the US and European Union and the UK, Canada and Australia.
And Energy exports Banned from Russia will be a significant hit on Revenues for the Kremlin area.
But the Russian Foreign minister said. Our military operations cannot be rest until Our Goals in Ukraine is reached.
XAUUSD Gold price is moving in an Ascending channel and the market has fallen from the higher high area of the channel.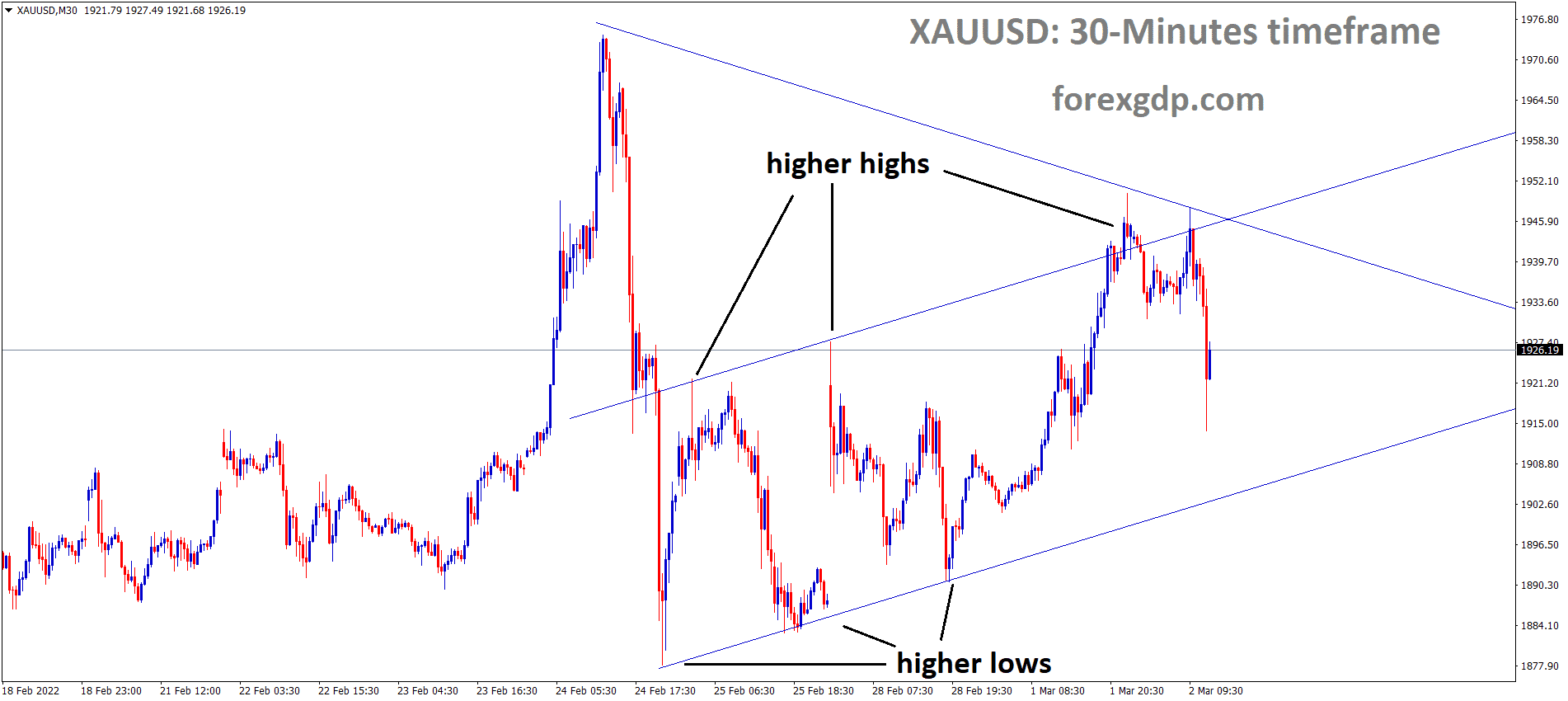 Gold prices are hitting 1936$, breaking the resistance level of 1914$ today, being the Geopolitical tensions surrounding Eastern Europe.
Due to this War and Crisis Times, Yellow Metal seems like a good haven asset and US 10-year Yield slope to 17 Basis points as Day Ago.
Real Yields Falling makes Fewer fees for holding Haven Assets like Gold.
US Dollar: US FED Powell testimony forecast
USDJPY is moving in the Descending channel and the market has reached the lower high area of the channel.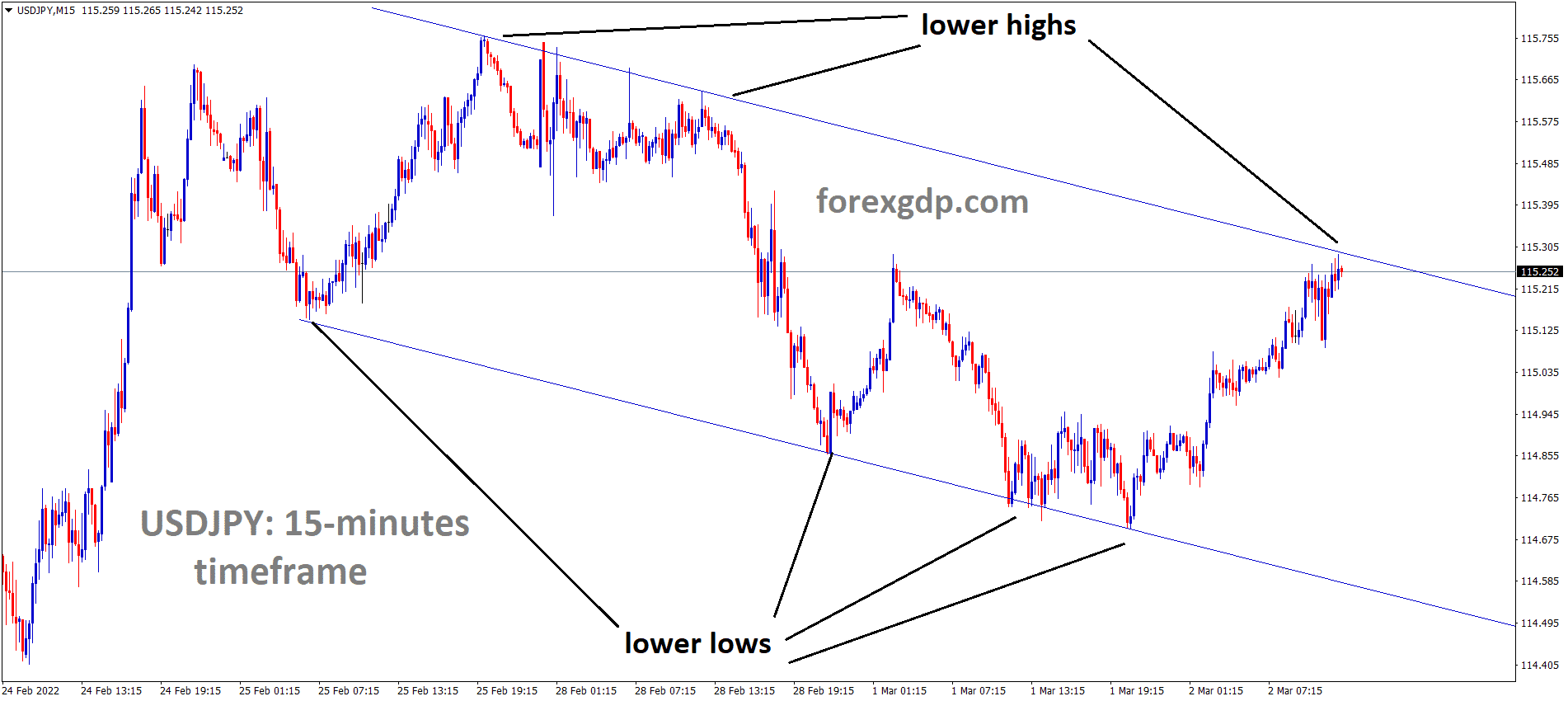 US Dollar index climbed above 97.80 due to Russia's risk aversion and Ukraine War continuation.
And US 10-year Bonds yields are buying more as the Rate of interest is hiking or not, more doubtful around FED policies.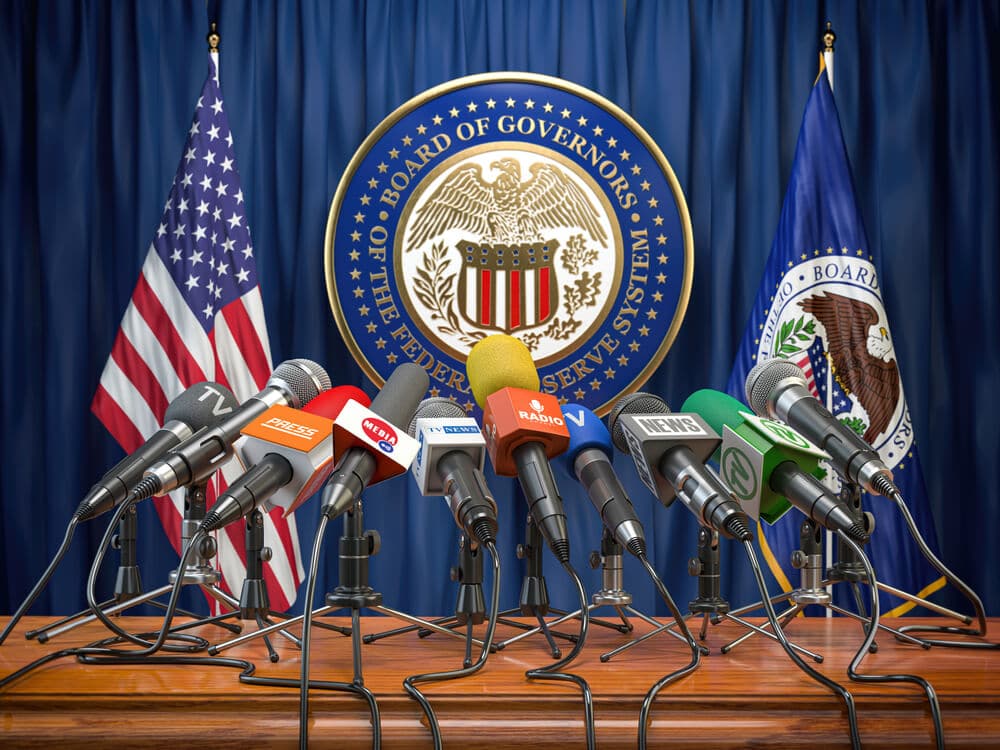 And also, today, FED Powell's Testimony is scheduled before House Financial Services Committee.
Monthly ADP Report also scheduled Initial jobless claims and Non-Farm Payrolls on Friday scheduled.
And Rising Fears in Wars and Commodity prices surges, US Dollar is seen as a Safe Haven asset by investors to invest.
EURO: Energy Demand for Europe set to higher due to Russian Gas and Oil Stopped
EURAUD is moving in an Ascending channel and Minor Descending triangle pattern, Market has reached the Support area of the channel and Descending triangle pattern.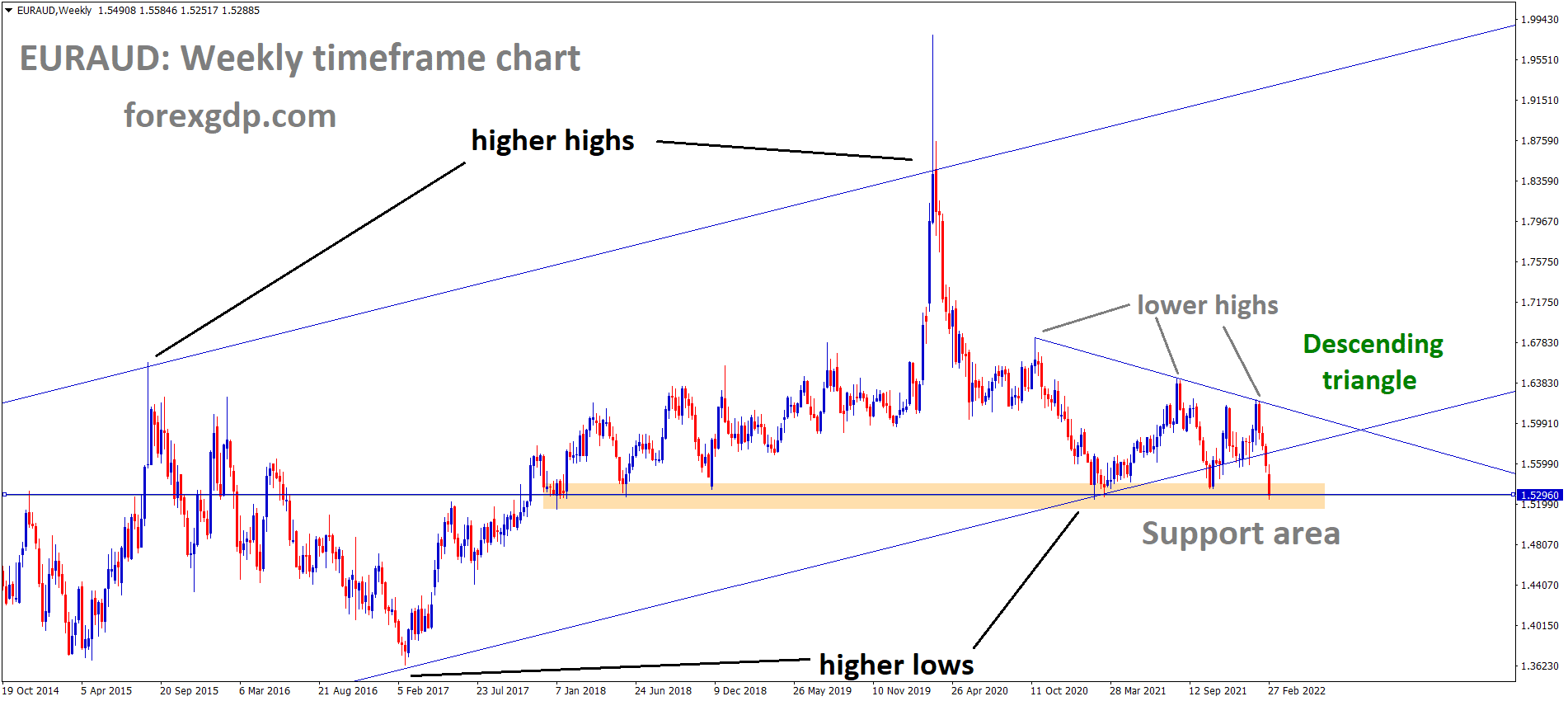 EURUSD sent to the lowest level since June 2020 due to Europe's Energy supply constraints from Russia.
And also, Energy like Crude oil, Natural Gas contracts for the Future is not traded in Russia due to the Banning of Trading Oil and Gasoline from Russia.
So, no more new contracts placed by energy traders create the panic for Demand crush in the Global Oil Market.
And Oil prices went to 108.50bbl, and Brent oil went to 110.00bbl. Respectively.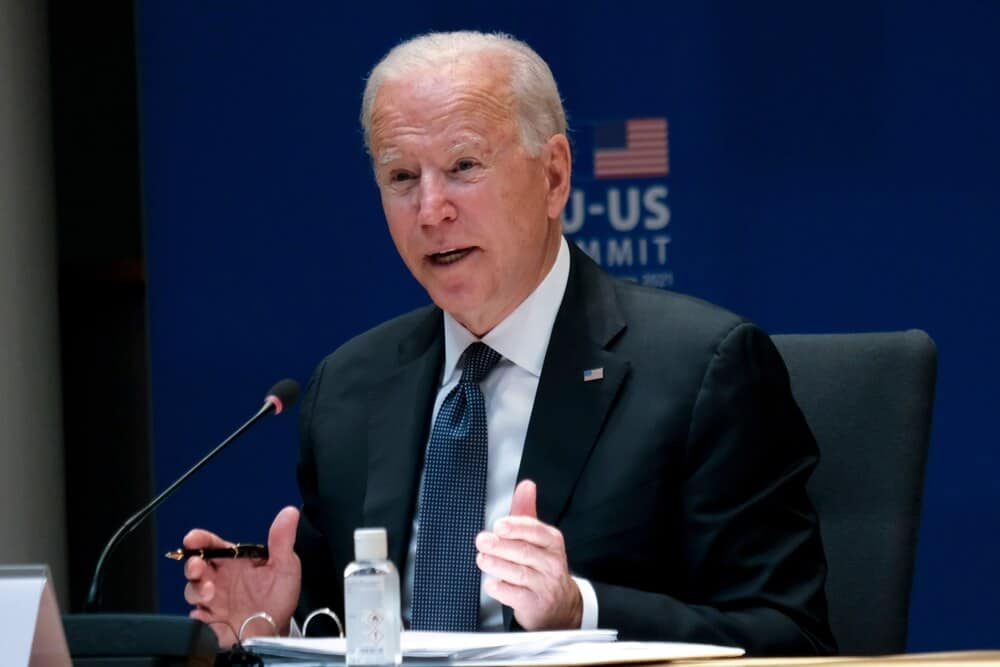 US President Joe Biden's speech on the Last day said Russian President Putin is a dictator and acquiring Ukraine is not a Humanity one; only Diplomatic solutions make Peace than War influence on Ukraine.
Germany planned for an alternative route for Natural Gas for avoiding Russian Gas
Germany Economy Minister Robert Habeck said We are preparing ready for Energy Demand if Russia Stopped Gas exports to Europe.
And Germany has pushed new proposals this week to counter the Natural Gas from Russia invading Ukraine.
Europe commissioner for Competition Margrethe Vestager said the European union Can't Ban Russian Gas completely, it will create more demand in the market.
UK Pound: Russia started Air attacks on Ukraine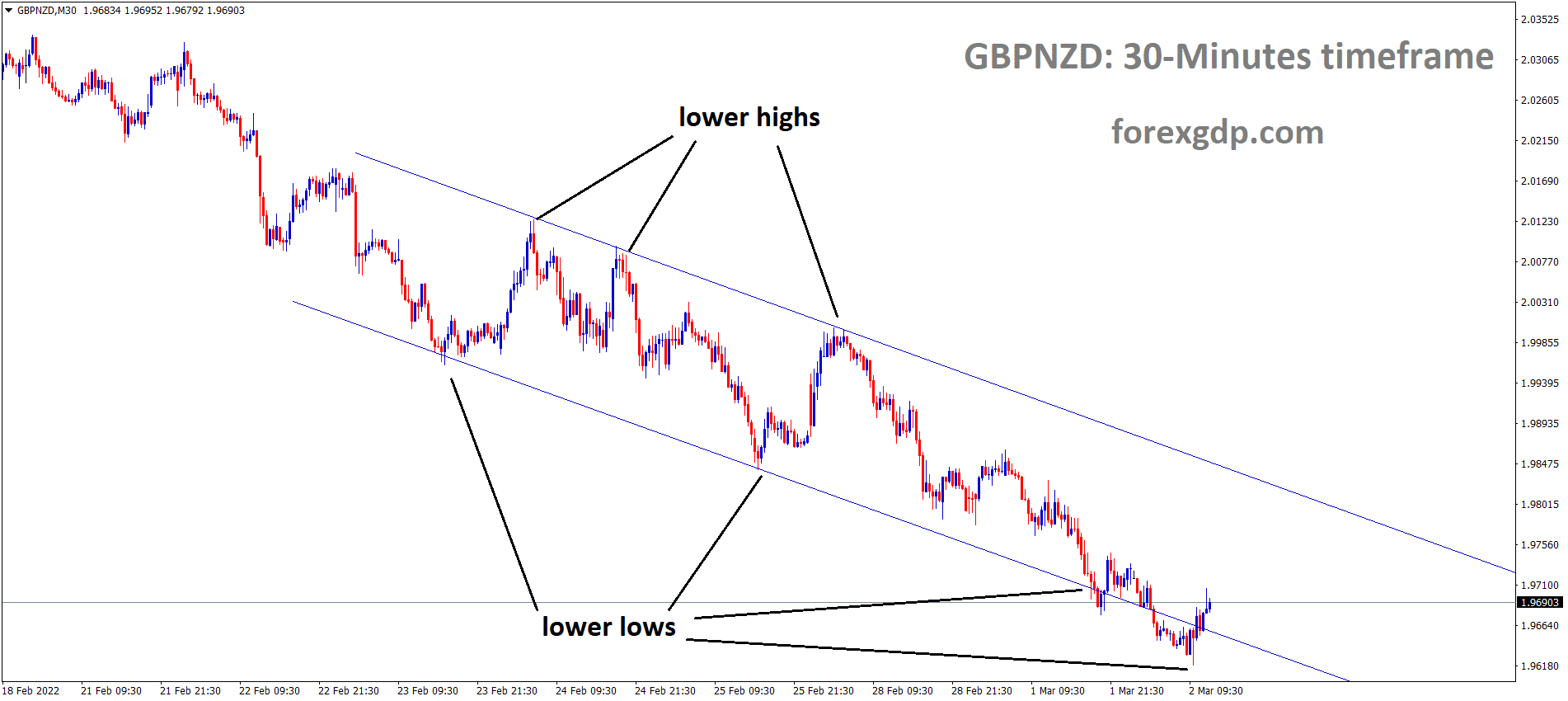 UK Pound suffered losses since December month and Russian Troops more using Bombs in Ukraine due to more Russian soldiers being Died in the last 6 six days.
Now Air attacks on Ukraine is progress and Planned for Capital city Kyiv's acquisition.
But Ukraine gave tough competition for Russia, and 6000 soldiers were dead during six days of the War.
And Bank of England expected a 25 bps rate hike this month due to inflation prices increasing too high.
Canadian Dollar: Bank of Canada Monetary Policy forecast
AUDCAD is moving in the Descending channel and the market has reached the lower high area of the channel.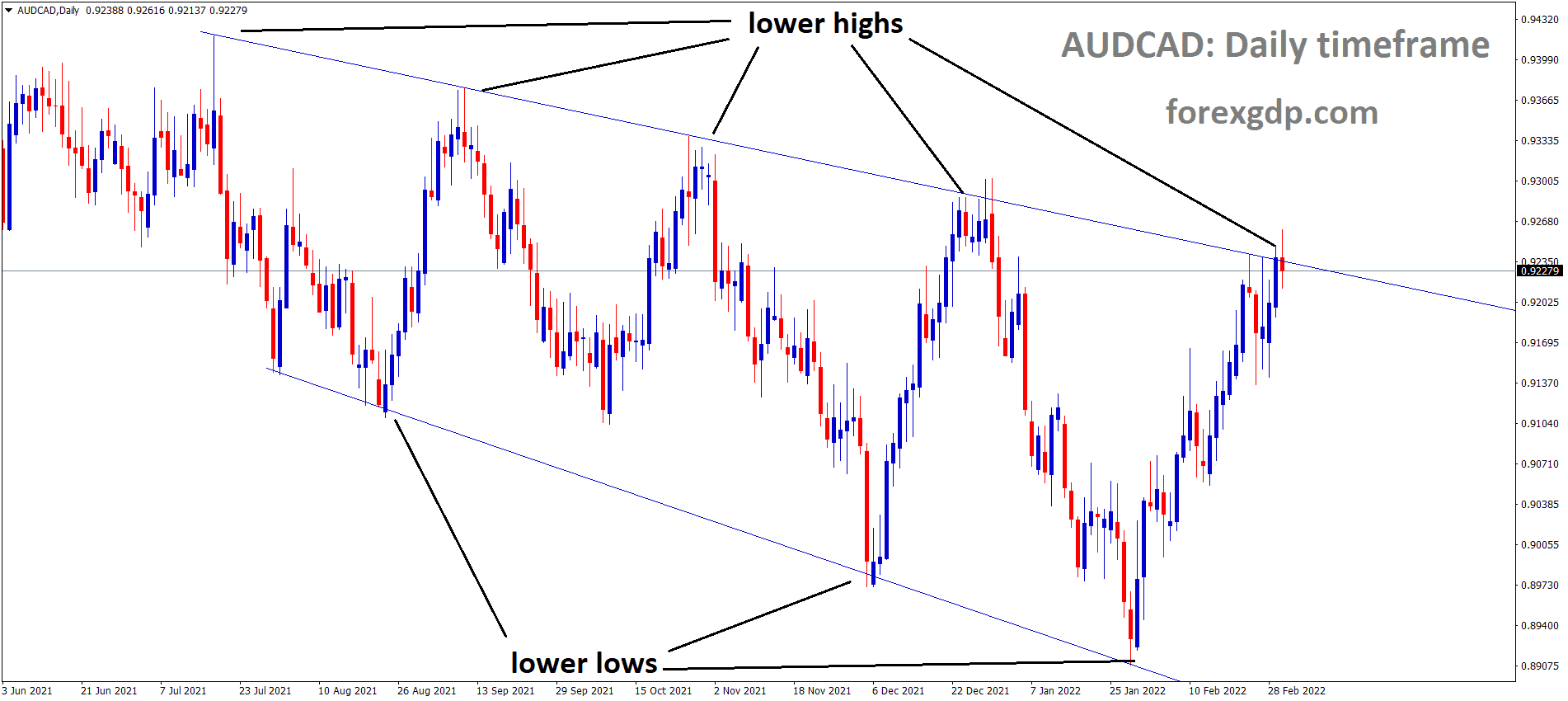 Canadian Dollar set to higher as ahead of Bank of Canada Meeting Happening Today.
The 50bps rate hike was expected last week, but due to Russia and Ukraine war turmoil in the Global markets and Economy, Oil Prices surged higher to June 2014 prices.
And now we can expect a 25 Bps rate hike from this meeting.
Oil prices are hit 108$ bbl. and the US Sanctioned more on Russian Exports of Oil and Gas.
And Europe Gas prices hit 20.0% higher overnight due to sudden stoppages from Russian oil and Gases.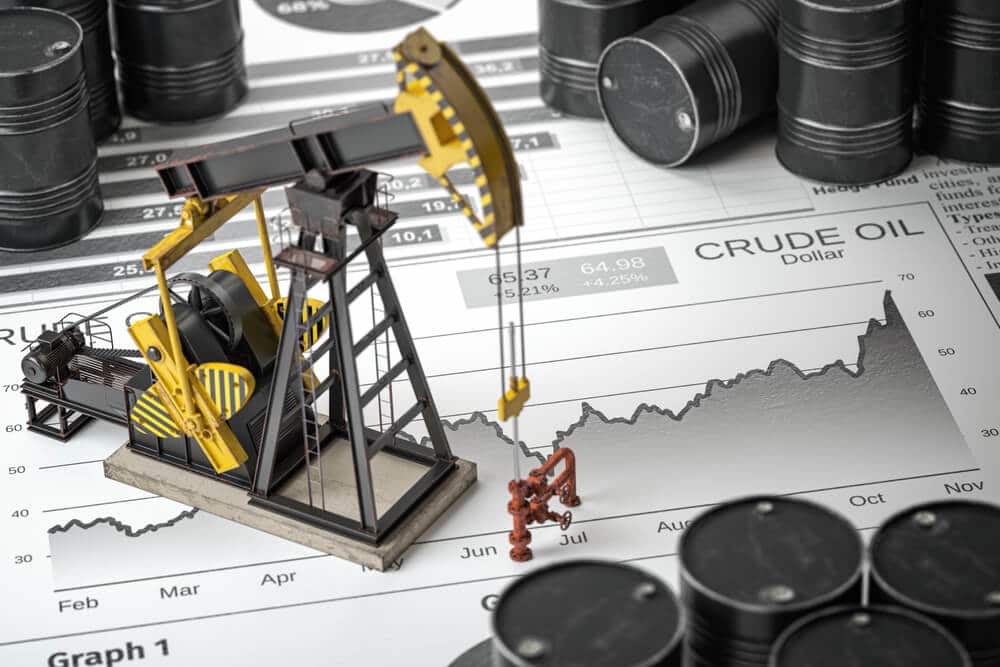 Energy demand in Global economy soaring to higher, OPEC countries are producing in Committed Barrels per day as per agreement and non-even single Barrel extra to produce to compensate little bit Energy demand.
And This is the time for OPEC Countries to compensate 0 price hits in March 2020 covid-19 crisis time and now 100$ hits as 100 times profits for loss recovery this time.
Japanese Yen: Japan announced some sanctions on Russia
CHFJPY is moving in the Symmetrical triangle pattern and the market has reached the Top area of the pattern.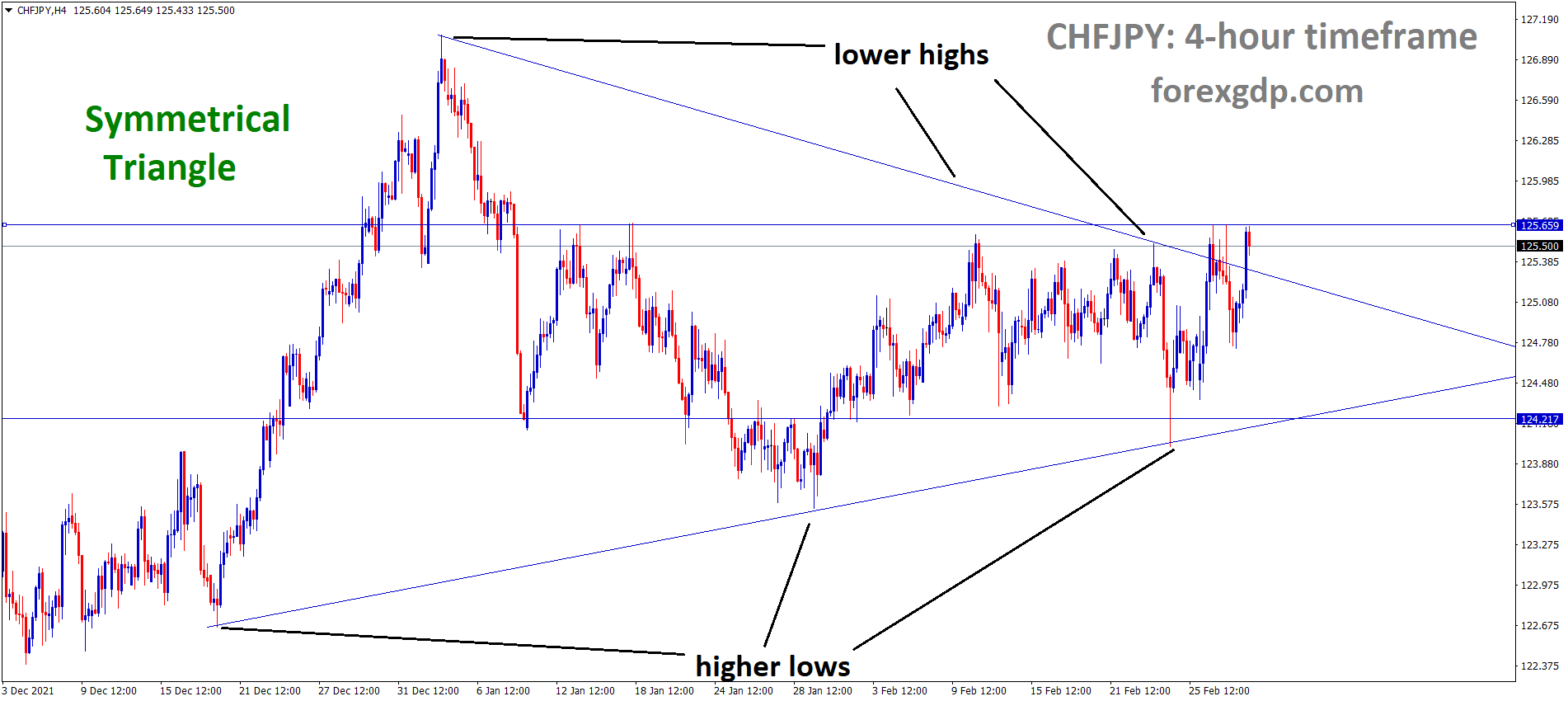 Japanese Yen shows lower against USD due to Russia and Ukraine War fear increased higher.
And Japanese government announced that they are Banning Exports of Semiconductors and Electronic Equipments to Russia.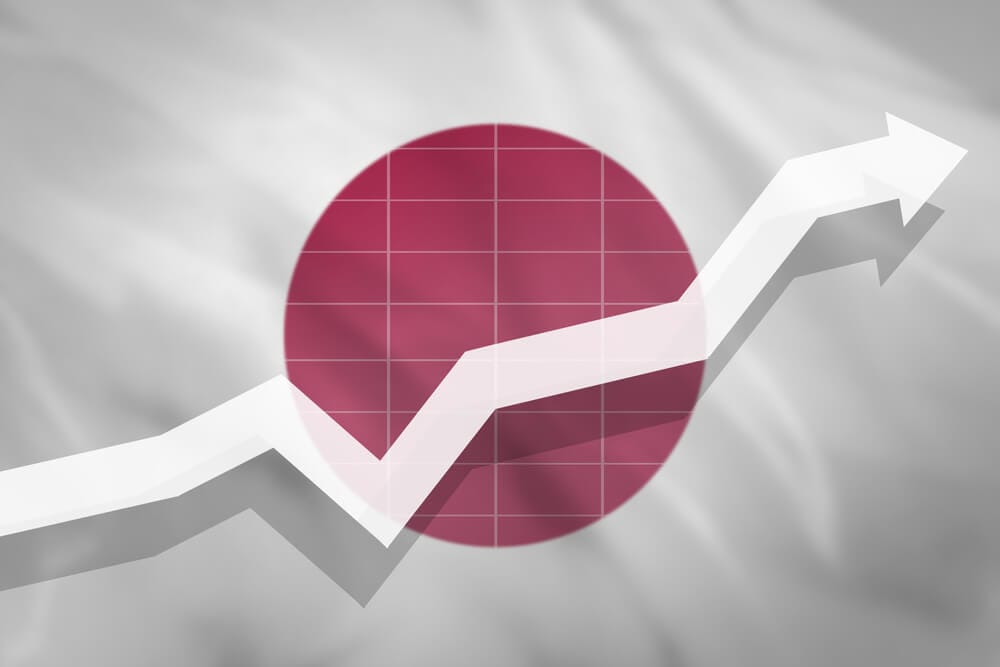 Russian Activities are Watched by G10 countries, coordinating with major countries, and imposing more sanctions on Russia.
Japanese Yen keeps higher as Risk aversion in War continues and inflation in the Global world is set to peak due to oil prices soaring above $100bbl.
Australian Dollar: Australian Q4 GDP came in line with expectations
AUDJPY is moving in the Symmetrical triangle pattern and the market has reached the Top area of the pattern.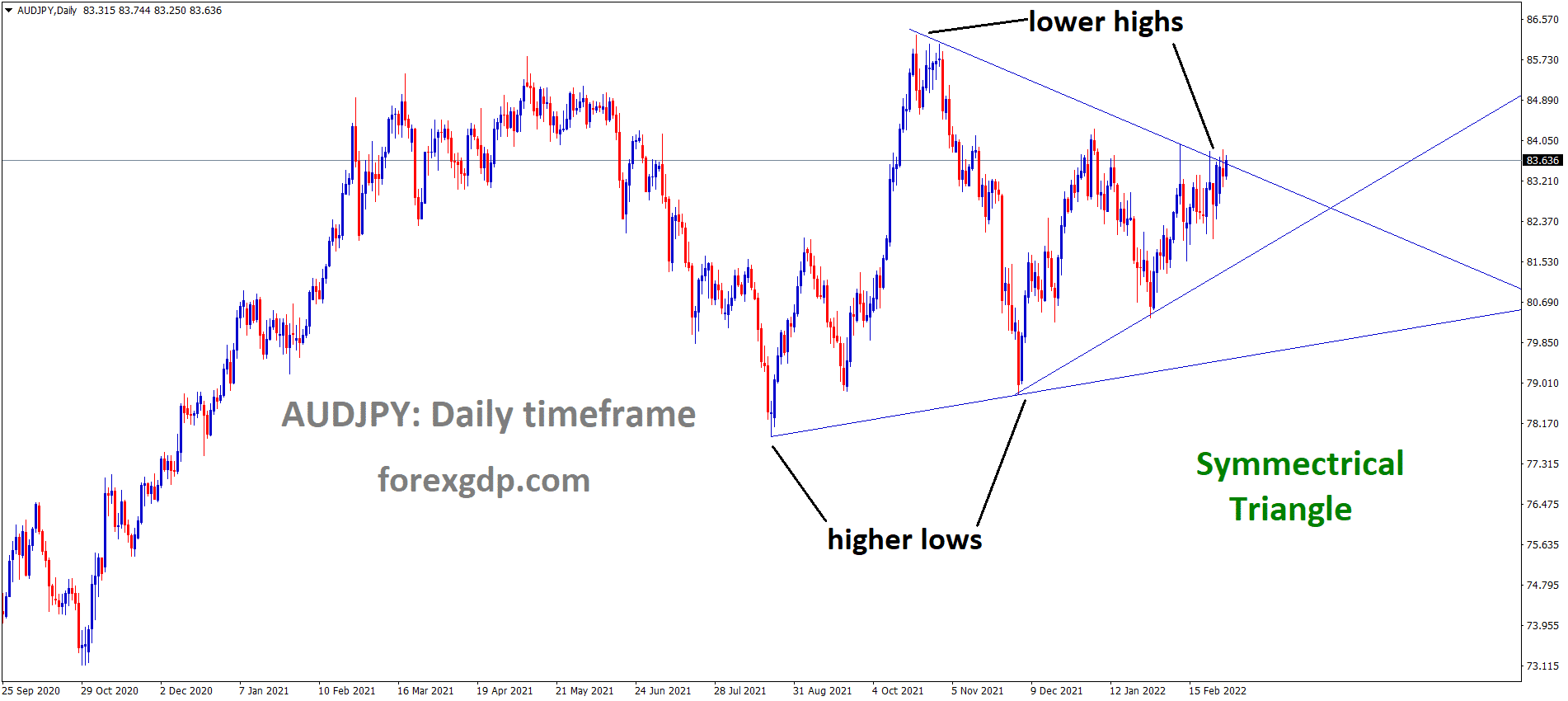 Australian 4Q Quarter on Quarter GDP came at 3.4% against 3.5% expected and Previous 1.9%.
From This reading, we get concluded the Annual GDP of 2021 is 4.2% instead of 4.1% expected and 3.9% previous.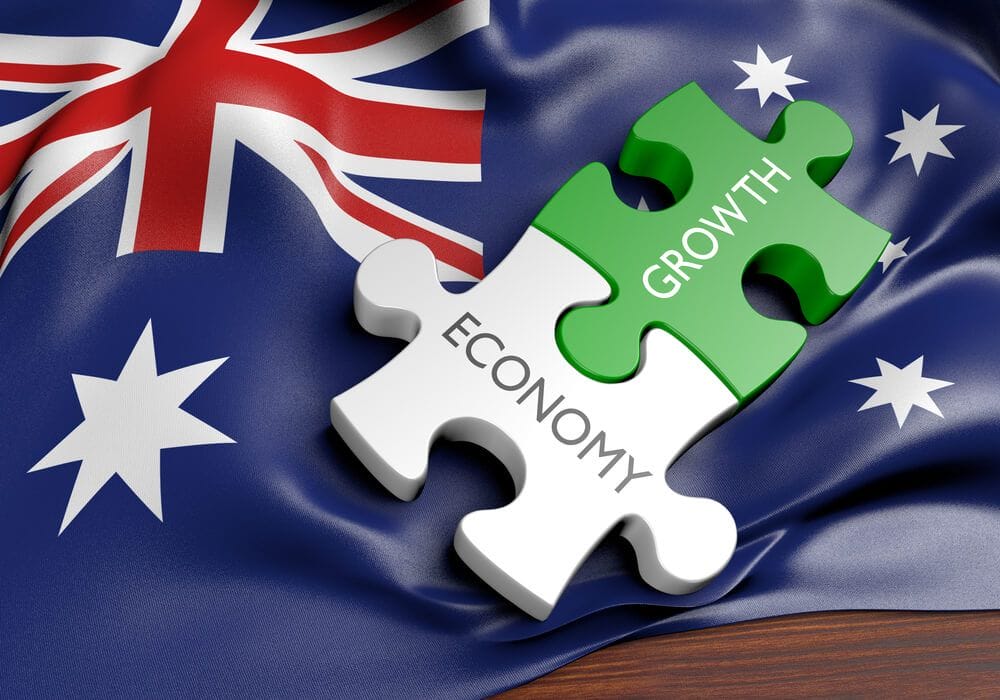 And today GDP shows. Robust data Retail sales show higher and RBA Leaving policy rates unchanged at 0.10%.
Commodity prices surged as Even, and Australian Surplus increased to A$12.1 billion as Exports increased compared to imports.
And Russian War did not affect the Australian economy because the Australian Full depended on China only for Exports.
New Zealand Dollar: New Zealand Exports and imports data increased
NZDJPY is moving in an ascending triangle pattern and the market has reached the Resistance area of the Ascending triangle pattern.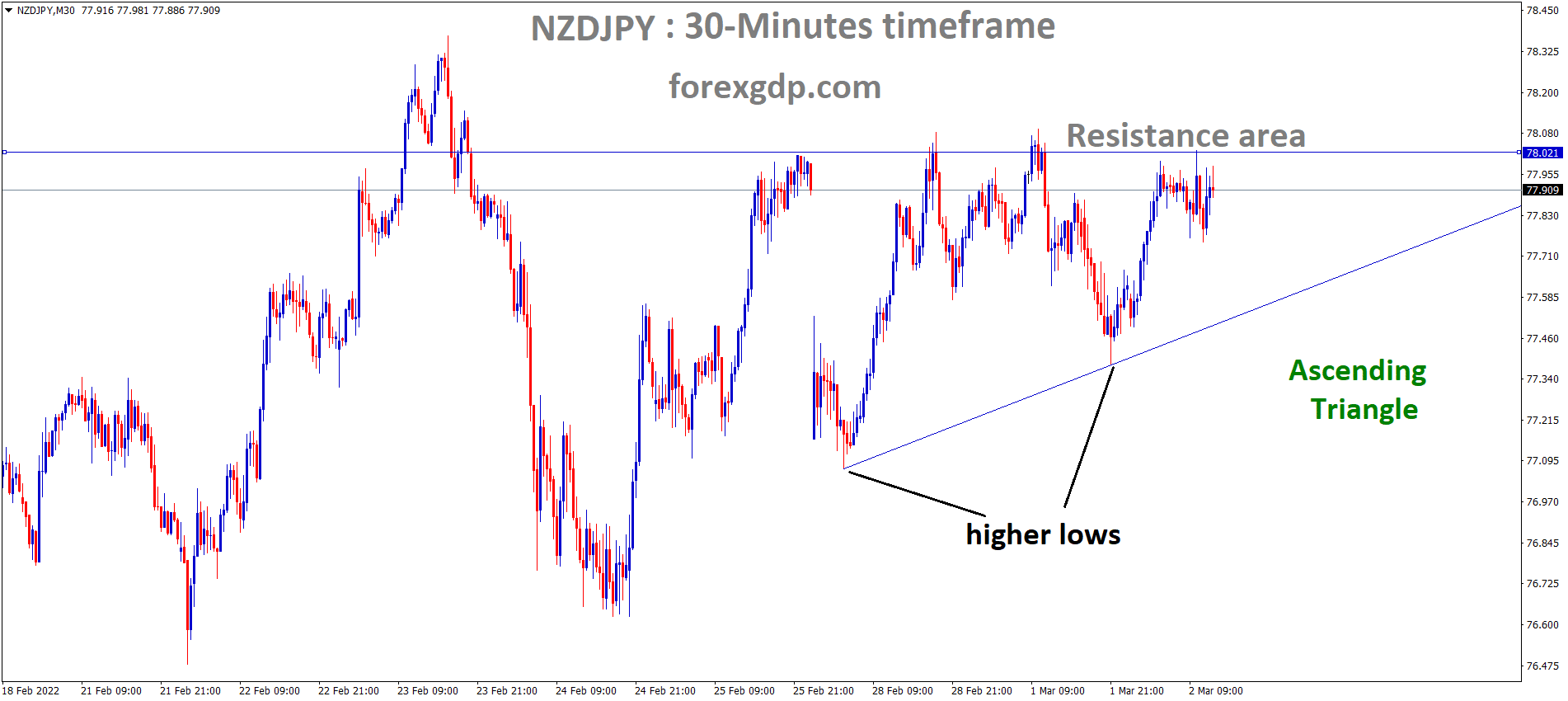 New Zealand Building permits reported a 9.2% month on Month decrease in January and a Down from 0.60% m/M rise in December.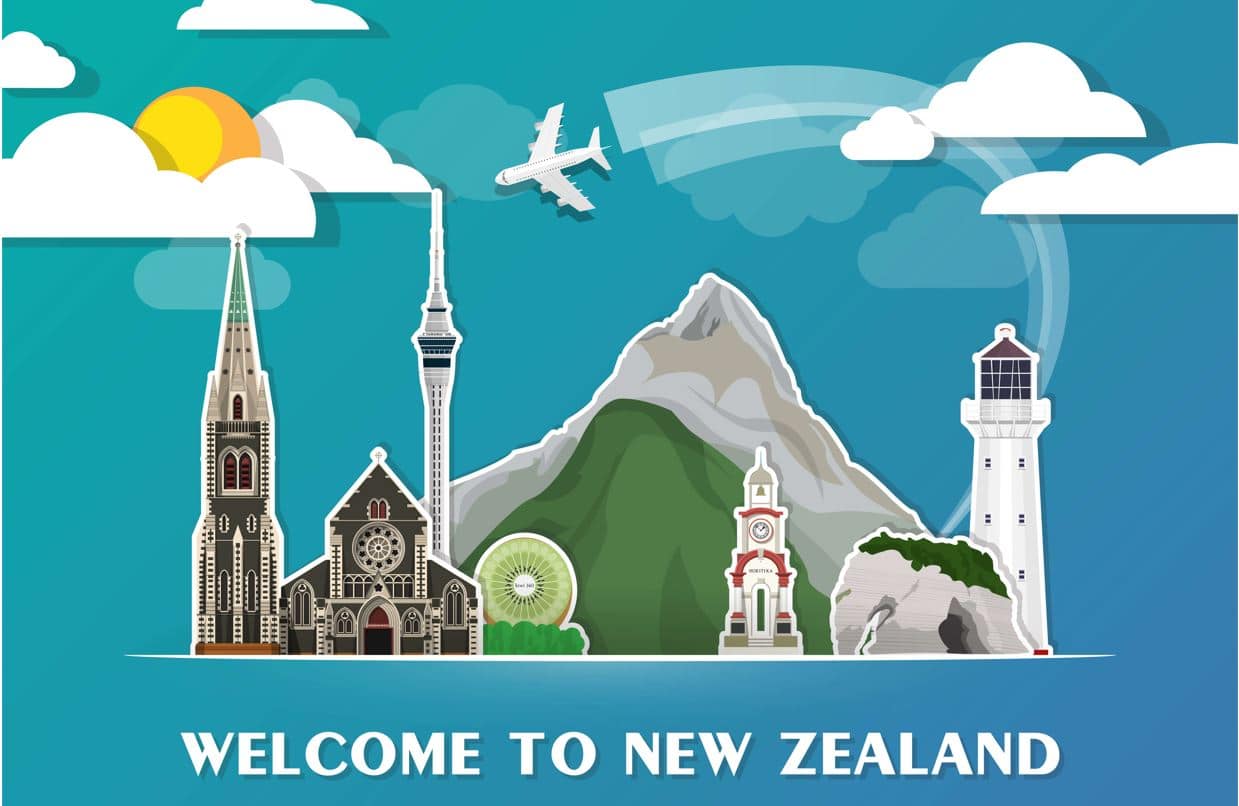 The Island nation's Fourth Quarter Import and Export prices rose at 3.8% q/q and 2.7% q/q, respectively beating analysts' expectations.
And PM Jacinda Ardern said foreign travellers arriving in New Zealand need not go to Quarantine who's done Vaccination; this is the symptom of Rollback of Restrictions of Covid-19.
Swiss Franc: SNB Vice Chairman Speech
USDCHF is moving in an ascending triangle pattern and the market has rebounded from the higher low area of the pattern.
Swiss National Bank Vice Chairman Fritz Zurbrugg said it is time to intervene in FX markets to compensate for the higher value of the Swiss Franc.
And now we are aiming to keep lower rates than appreciation of Francs.
Soon SNB will do rate hikes if inflation reaches our goal of 2%, and the Russian -the Ukraine war made Global inflation increase in the medium term.
---
Don't trade all the time, trade forex only at the confirmed trade setups.

Get more confirmed trade setups at Premium or Supreme plan here: https://www.forexgdp.com/buy/