RBA Announcement
The Reserve bank of Australia cut the official cash rate and target for yield on the 3-year government bonds to 0.1%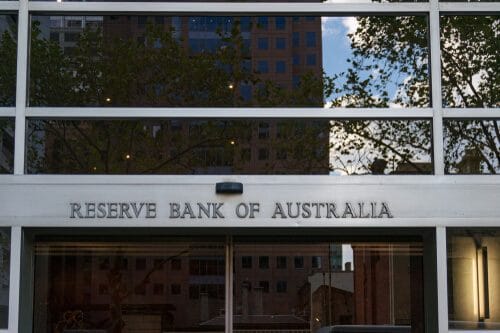 RBA also announced a $100 billion government bond-buying program target of 5 to 10 years maturities over the next six months.
AUDUSD Analysis
AUDUSD is moving in a downtrend by forming lower highs and lower lows in the 4-hour chart.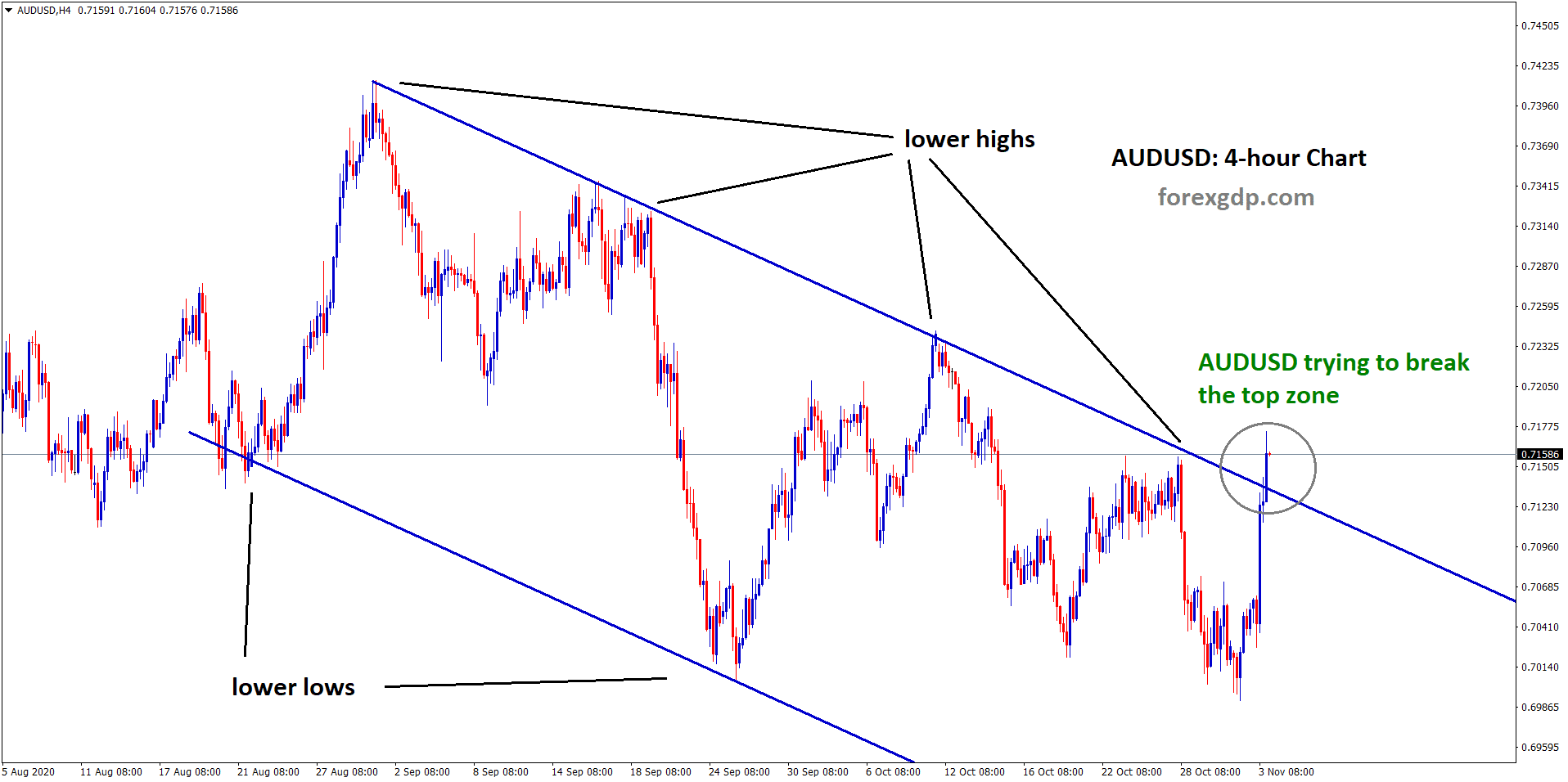 Now, AUDUSD is trying to break the top zone of the downtrend line.
Due to the US Election, the USD currency pairs keep moving up and down with high volatility. Always trade safe depend on market conditions.
AUDCAD Analysis
AUDCAD is also moving in a downtrend by forming a descending channel  (lower highs and lower lows)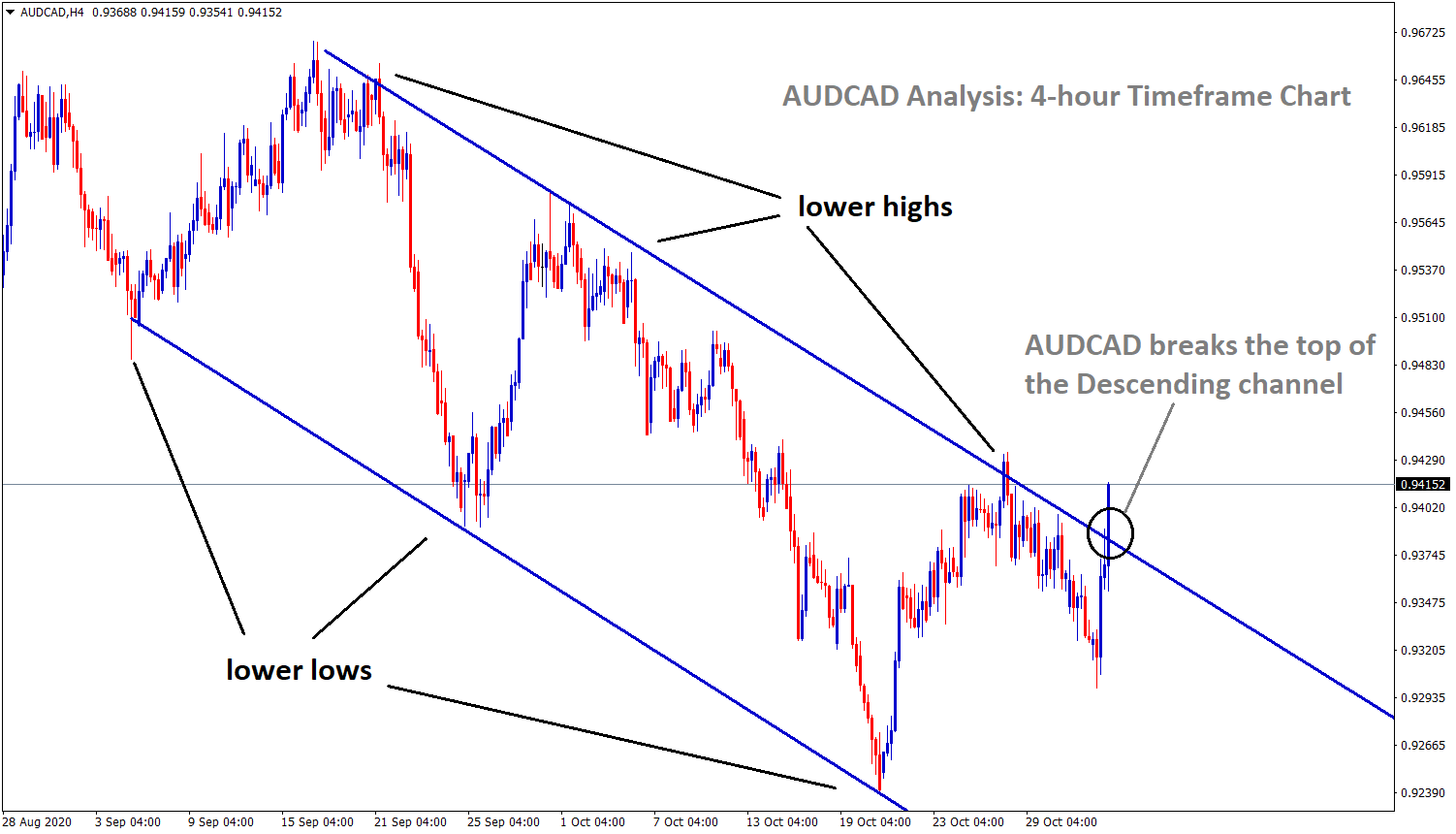 Same as AUDUSD, AUDCAD is trying to break the top zone of the descending channel.
Governor Philip Lowe said the economy is now better than 3 months ago as pandemic cases. Australian dollar drags because of the 100 billion quantitative easing programs announced by RBA.
Easing restrictions in Australia Melbourne state that will be favourable for Australia manufacturing index climb up to 56.3 from 46.7 and Job postings increased by 9.4% from -2.3% in October. So local currency performs in good condition as per domestic factors helped from corona crisis.
China Affecting Australian Economy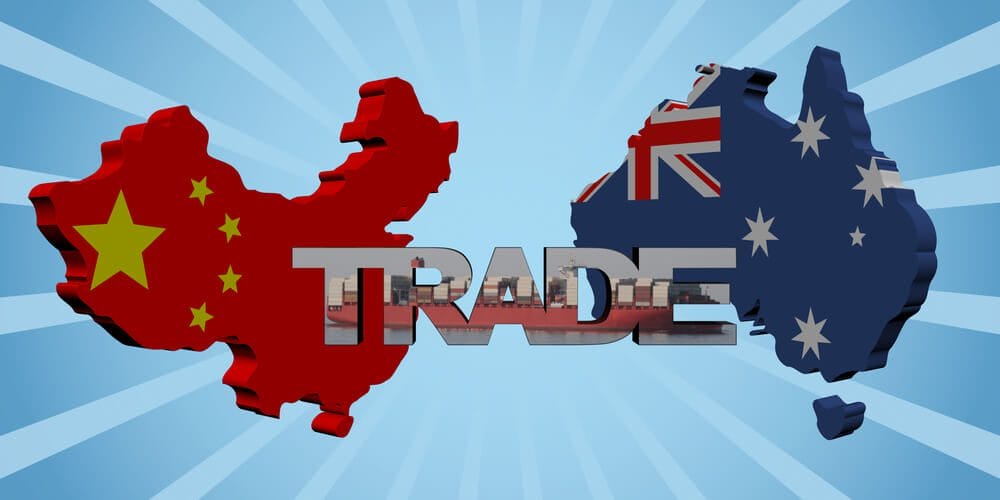 China trade tensions with Australia is a worry for the Australian dollar.
China blocks timber imports from Queensland and suspended barley imports from agricultural form Emerald Grain. 80% tariffs on Australia Barley exports and antidumping and anti-subsidy probe for wine and Thermal and coking coal.
Hence far China is 40% for Australian exported country, this ban consequences lead to $80 billions of iron ore exports to spoiling in future.
China ordered commodity traders to halt the imports of products like coal, barley copper ore and sugar, timber, wine and lobster from Australia as per Bloomberg reported.
Iron ore is not still halted By China.
Australian agricultural minister confirms the halt of rock lobster to china on Monday as china imposes new customs inspections on seafood from last week.
This is how the Australian Economy is getting affected harder due to Chinese trade decisions.
Get Each forex signal with Chart Analysis and Reason for buying or selling the trade which helps you to Trade with confidence on your trading account.
Want to boost your profits? Get more trading signals at premium or supreme signal plan here: forexgdp.com/forex-signals/