Gold
Gold is still moving in an uptrend channel by forming higher highs and higher lows in the 4-hour timeframe chart.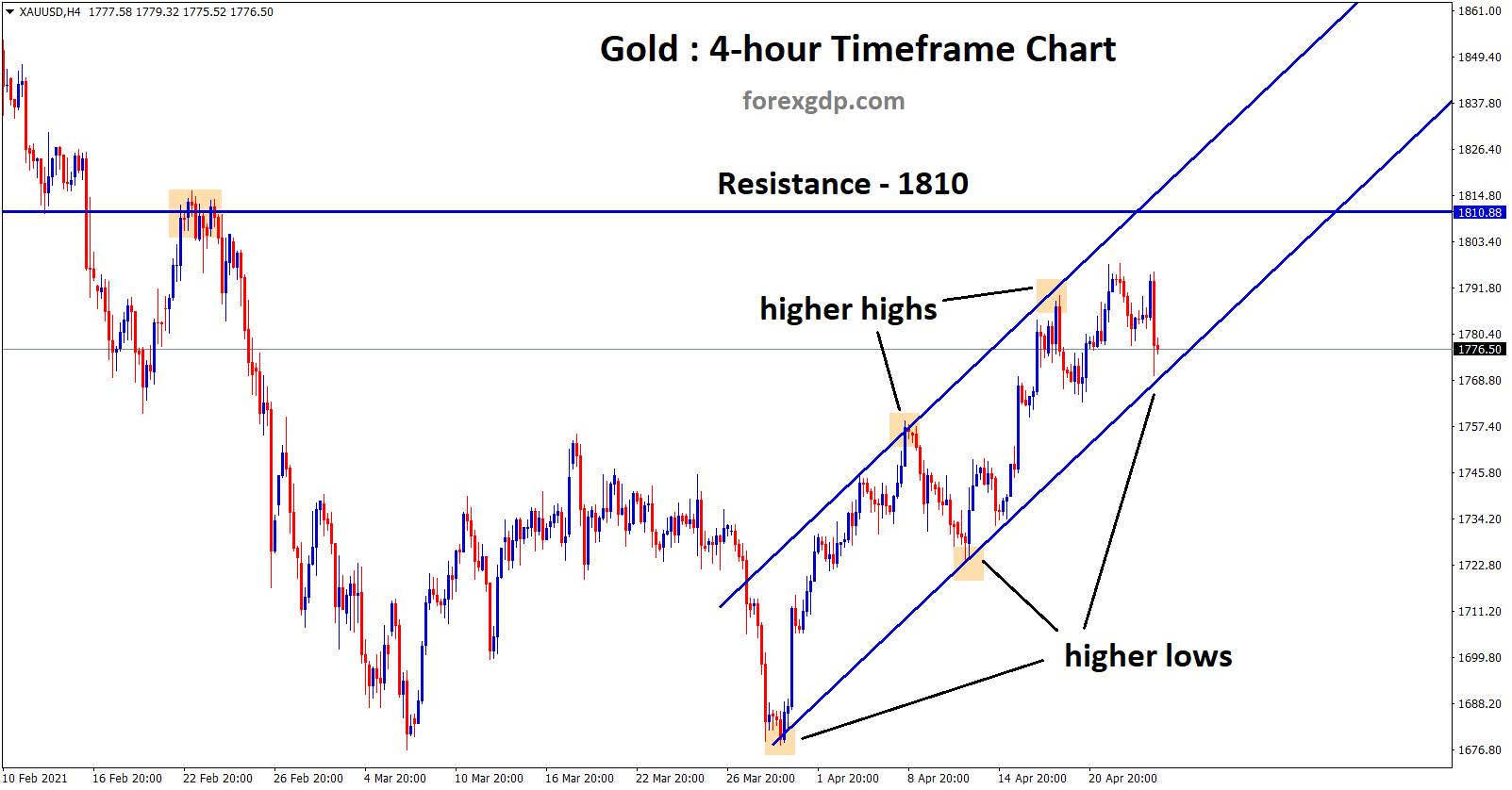 Let's wait for the breakout from this channel or else the gold price may fall from the next resistance at 1810.
Gold prices slightly lower as India has faced tough Corona cases as daily 314k recorded.
India is the fourth largest importer of Gold in the world accounts US$32.2 billion worth and accounts for 10% of the World Gold importer.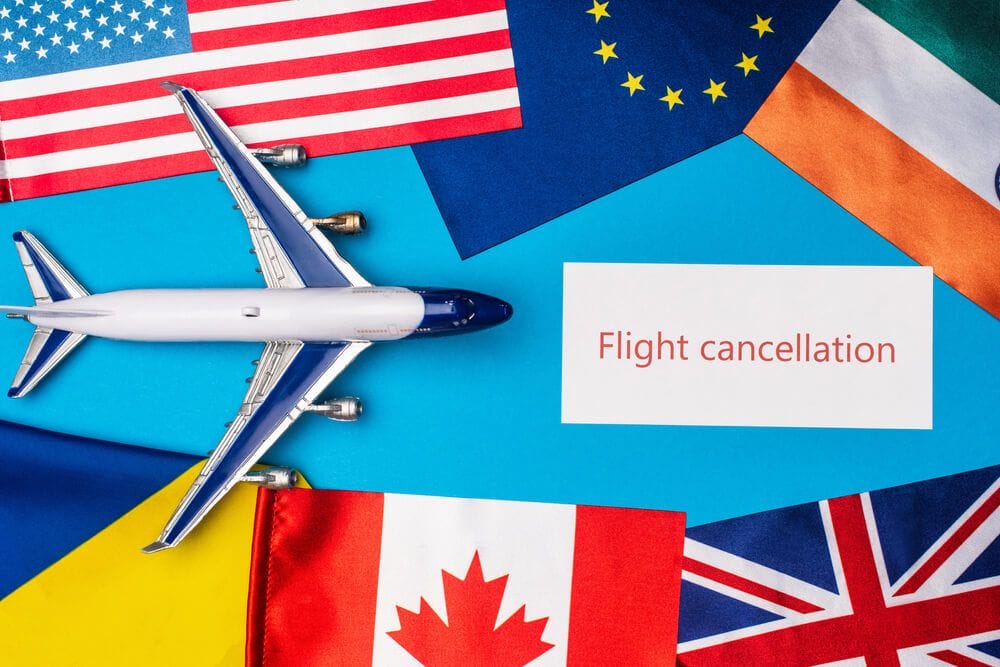 And US, UK, New Zealand, and Singapore have restricted Flights from India.
But China has planned to import more Gold in the summer holidays in May month.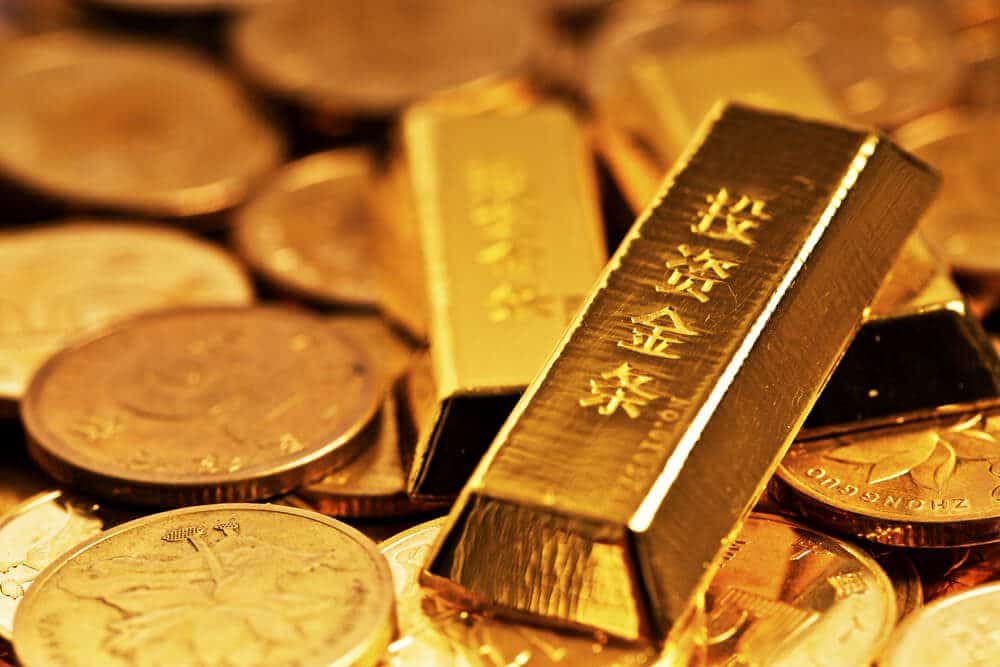 People's Bank of China has given the order for 150 tons of Gold to import for the Golden Week Holiday in May month.
Due to this, demand for gold is created higher.
US Jobless claims data reduced to 547K versus 617k in the Previous month as Vaccination in faster progress makes Lockdown easing in the US.
And this gives declines for Gold by Investor's mind.
EUR

EURUSD is moving in an uptrend forming higher highs and higher lows in the 1-hour timeframe chart.
EURO seems to be fundamentally stronger. wait for the breakout form this uptrend line.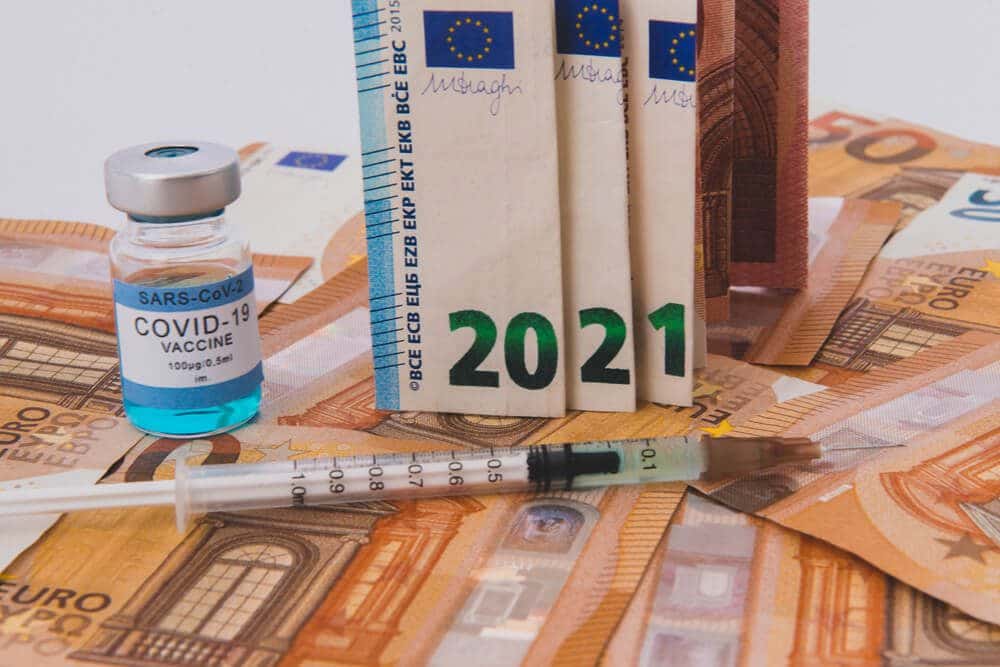 EURUSD moving higher as Vaccination is now a moderate process than a slower pace.
France was ready to lift the ban on Domestic travel, and Germany planned to lift restrictions for Vaccinated individuals.
Italy ready to reopen the economy next week, and Greece looking to the opening at the start of May month.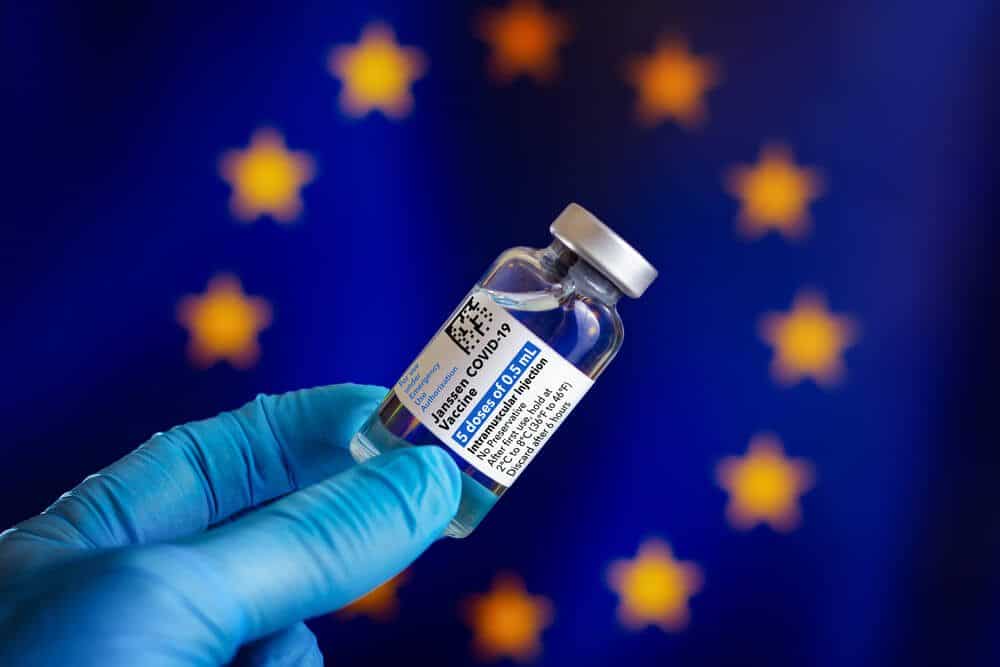 But Only 20% of the population are Vaccinated in the Eurozone, and Johnson and Johnson pharma vaccine is approved for 200 million doses by the European medical council.
A single dose attains a faster way of vaccination; So Europe is looking for a track of single Dose.

EURNZD touches both the horizontal and uptrend line support (higher low).
GBP

GBPUSD breakout and retest happened in the 4-hour timeframe chart.
Retail sales data boosted the UK economy recovery in this situation.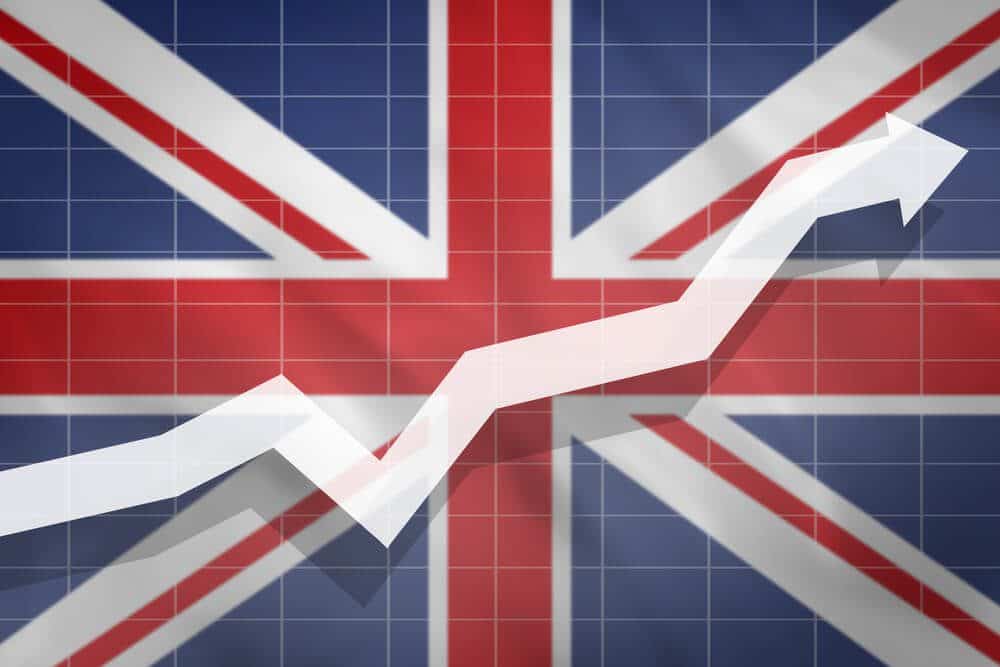 UK Retail sales data printed at 7.2% versus an expected reading of 3.5% higher than the previous reading of -3.6%.
And PMI data also came in well positive numbers. The surge in demand for goods and services after the Lockdown reopening of the UK helped UK PMI data to rise this month.
Composite PMI data printed 89 months high if 60, Services reading hit the high of 60.1 as 80 months high, the manufacturing index hit at 321 months high of 60.7.
US GDP data scheduled for next week will impact the GBPUSD.
USD
USDCHF has made 50% retracement and it's came near to the higher low level of an uptrend line.
US Dollar moved lower as US Treasuries sell-off over Global pandemic hits all over the world.
And Investors turn back to Riskier currencies like Euro and UK Pound as an alternative to US Dollar.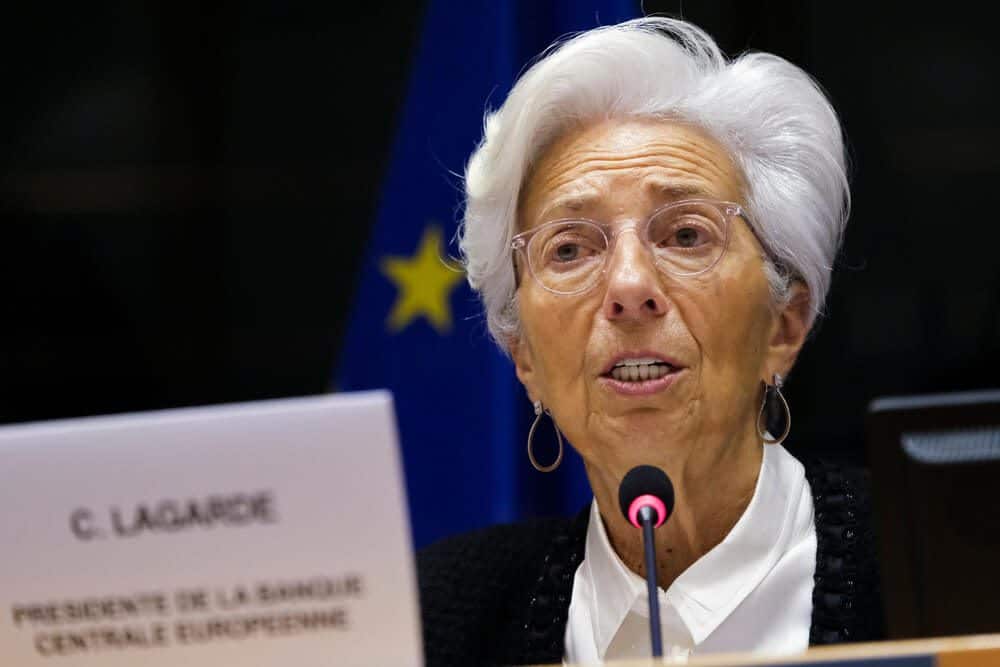 ECB Lagarde says there will be accommodative stance maintained and no tapering of Bond purchases even second half of Eurozone will come back from the pandemic.
On April 28 next week, US FED meeting expectations of tapering purchases are not on the FED label because the employment rate is not the mark.
Next week US GDP data looking for Further US Dollar movement.
Tax hikes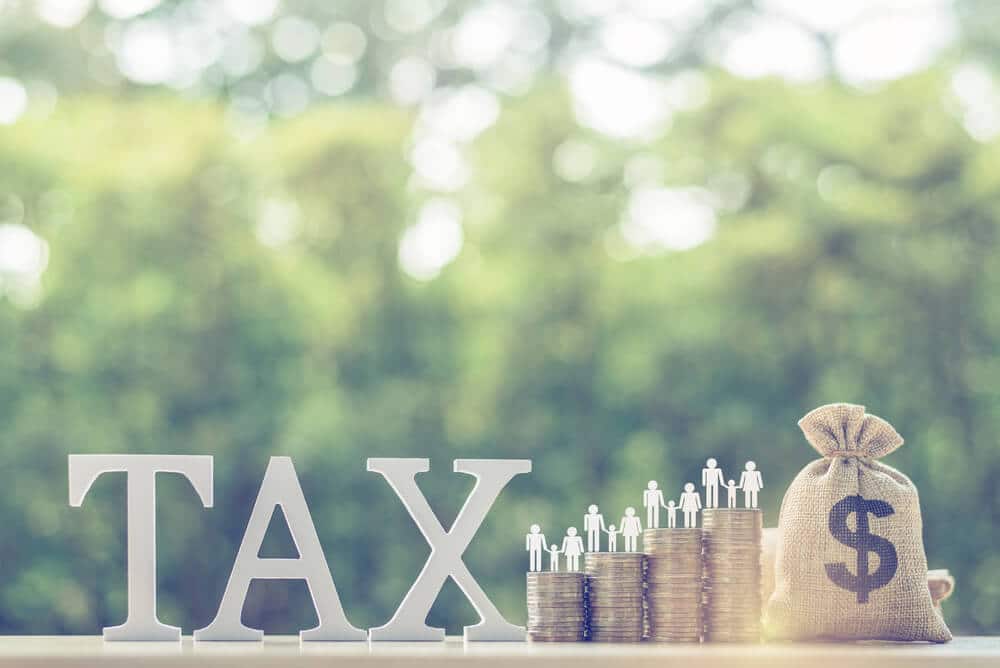 US Joe Biden Expressed the tax hikes proposal for 40% on Wealthier Americans Yesterday.
This will impact Domestic Equities and Currency markets.
US Dollar gets stronger as Revenue to US Government plan proposal shows.
But US Banker mentions the tax was too high, and our view is 28% is most likely to apply, and 40% is too high from the 28% view.
An increase of tax hikes is applicable on January 1 2022, as reports said.
The Proposal came after Increasing economic data numbers in most positive territory, and Covid-19 cases make lesser After Biden Administration.
Employment takes 2 years to recover
The global economy is set to recover 55% of 44 economies as per analyst predicted as US Economy is solid to come back from the pandemic.
And also, China will return to the pre-crisis level by the end of 2021.
US, UK and Europe also set to come back from pandemic by the end of March 2022.
But Job market recovery is not up to mark, and recovery will be expected at least 2 years of period.
 A massive stimulus application led the economy well and supported inflation to pick up by 70% of 44 economies as polled by Economists.
CAD
USDCAD is moving up and down between the resistance and support levels in the 4-hour timeframe chart.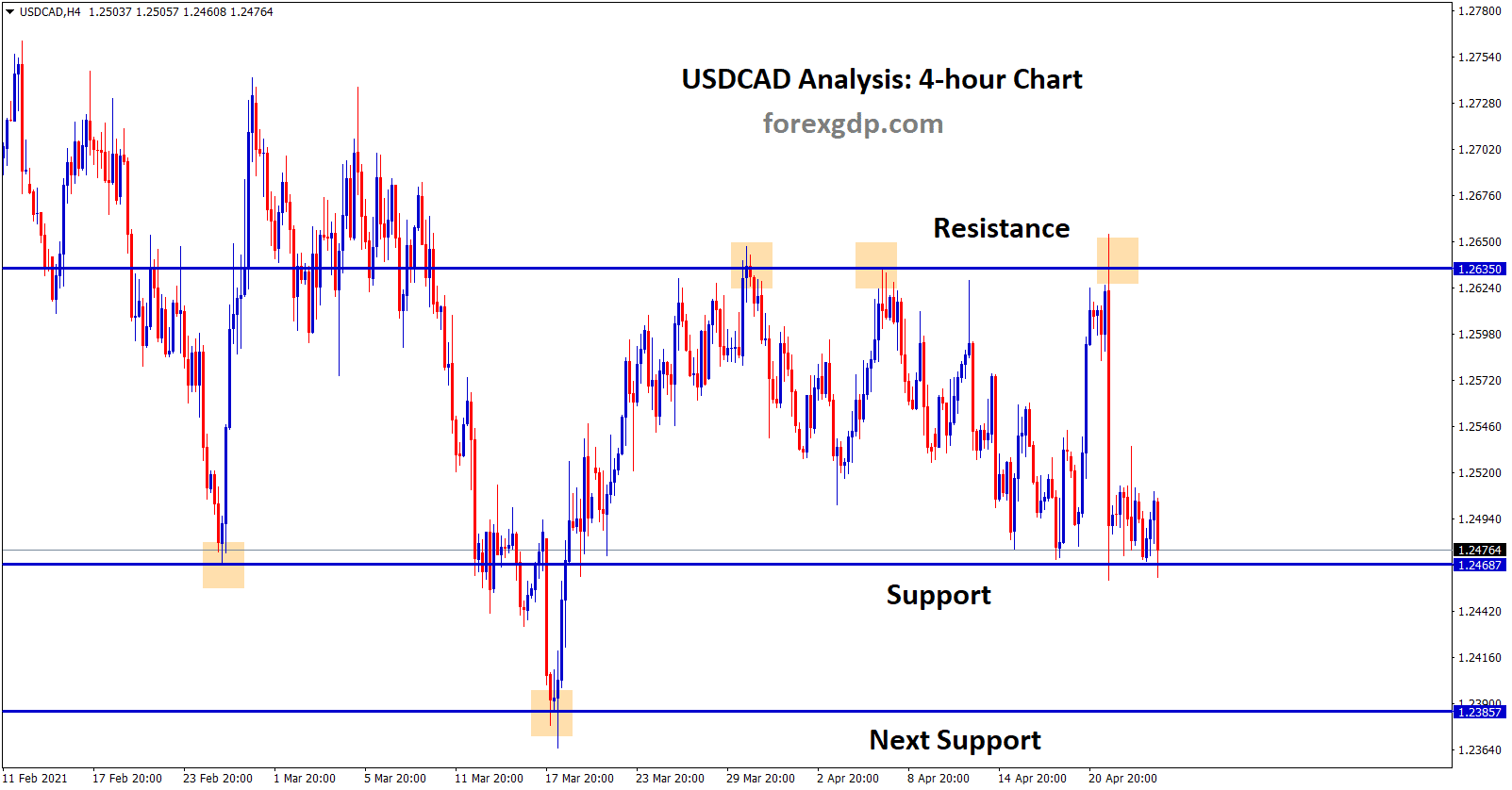 Canadian Dollar performed higher against US Dollar as Bank of Canada tapers its purchases of C$3 billion per week versus C$4 billion per week.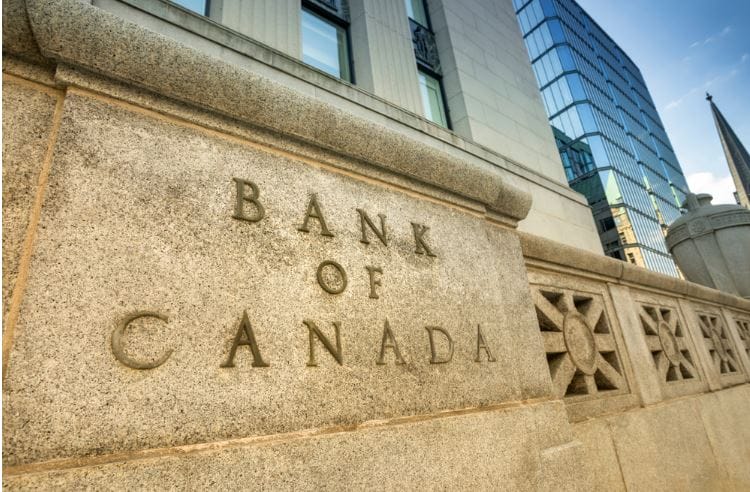 Canada outlook shows a rate hike in the second half of 2022 as Monetary policy tightens appeared.
US Dollar weakness persists as US Treasuries sell-off after Global pandemic reverted to fearful level.
USDCAD performed lower to 1.5% from highs this week and traded at the 1.25 mark.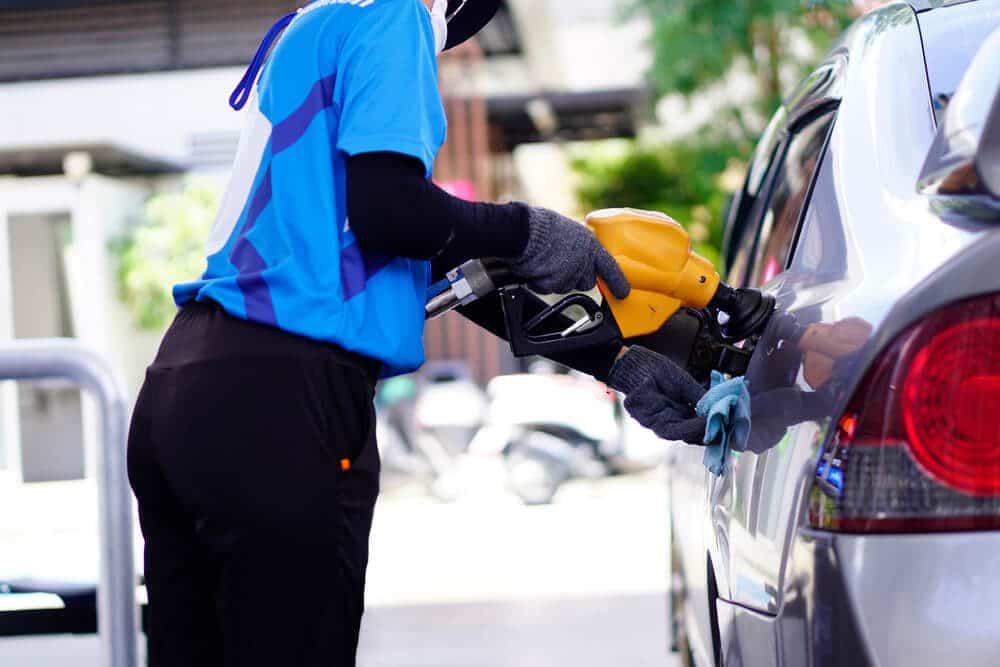 And Oil prices demand increases from Lockdowns easing restrictions countries like the US, UK and Europe.
And the Demand lowered in India is compensated by Developed countries.
AUD

Australian Dollar moving in ranging market in past 3 weeks as US Dollar weakness persists.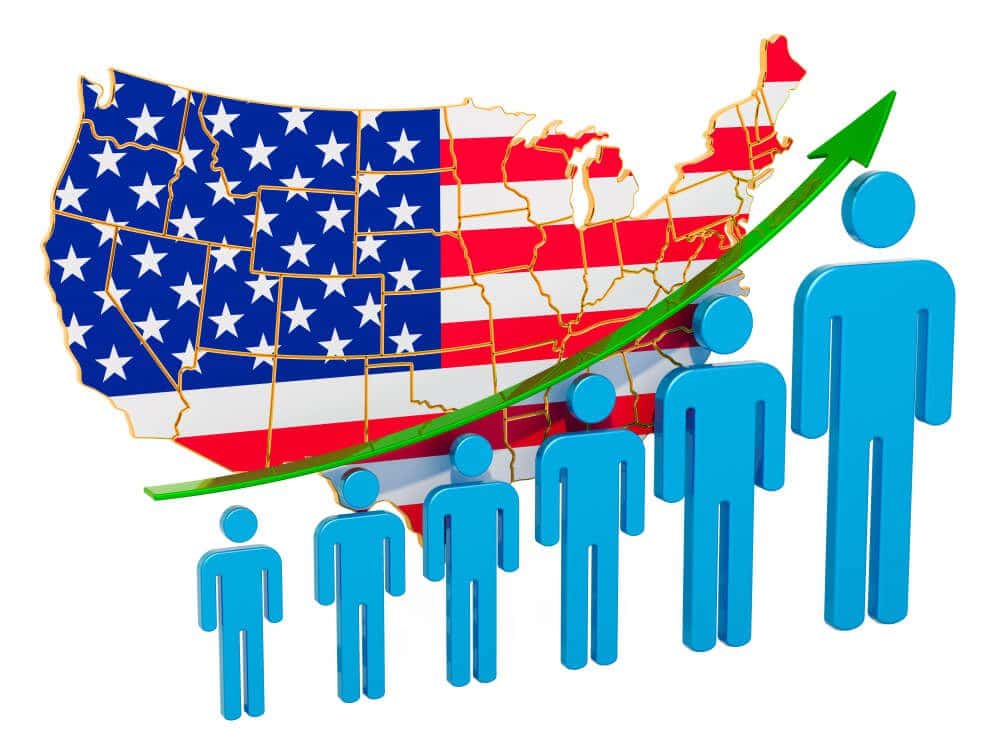 US Data of Jobless claims Boosted last day to US economy, but US Dollar got fell and Riskier currencies like Australian Dollar, and New Zealand Dollar got higher.
And US Biden plan of Tax hikes for American Business people who earned over $1 million got 39.6% tax.
Due to this scenario, the US Dollar declines is a Favor for the Australian Dollar.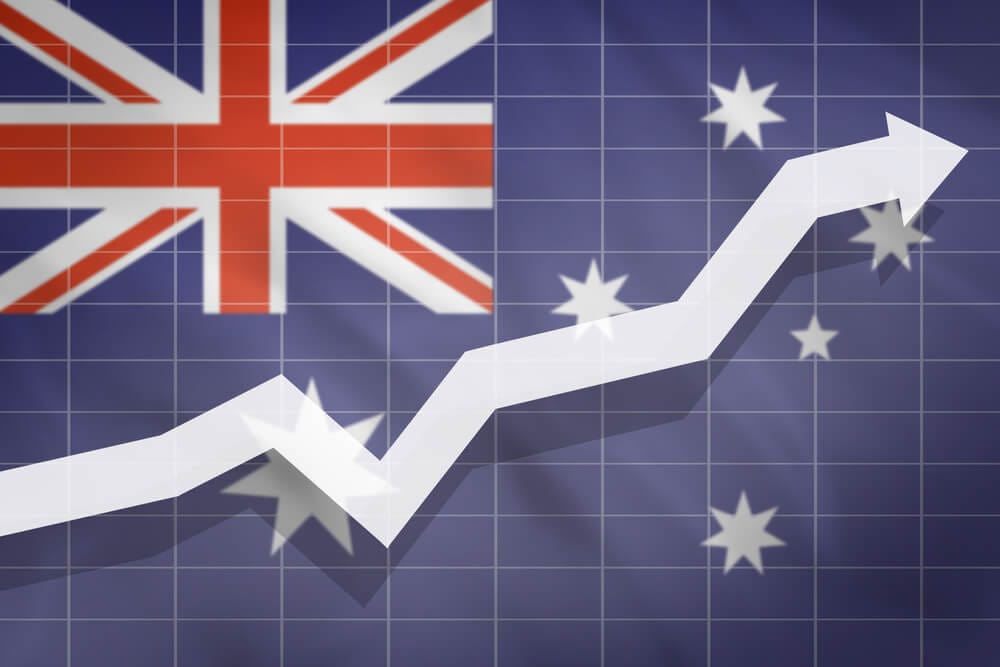 Commodity prices of Iron ore and Copper went higher pave the gains for the Australian Dollar.
JPY

EURJPY is moving in a strong uptrend for a long time. Now the market is making consolidation.
The Japanese economy is improving as Bank profits are increasing after Monetary easing.
But Bank profit Trend declines as More aged people in Japan and Now the Japanese Government plan for exit ease monetary policy and Unload ETFs.
If the Pandemic got worse Government will deploy emergency funds as possible.
There is no room for negative rates in the economy due to the public debt balance very high.
Japanese Yen pushed higher versus US Dollar in the past 3 weeks after Japanese Banks gained profits.
NZD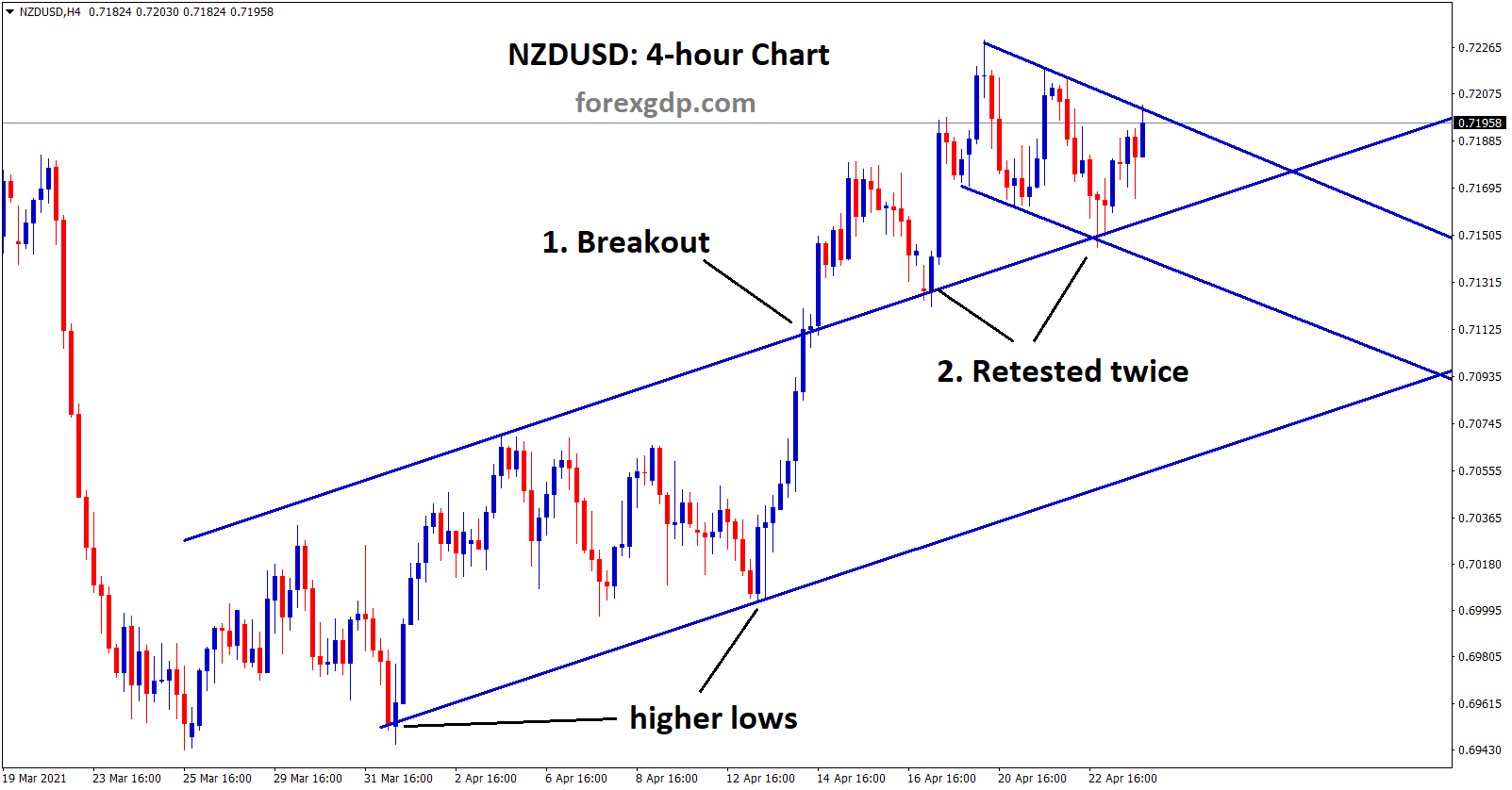 NZDUSD has retested the broken level twice in the uptrend line.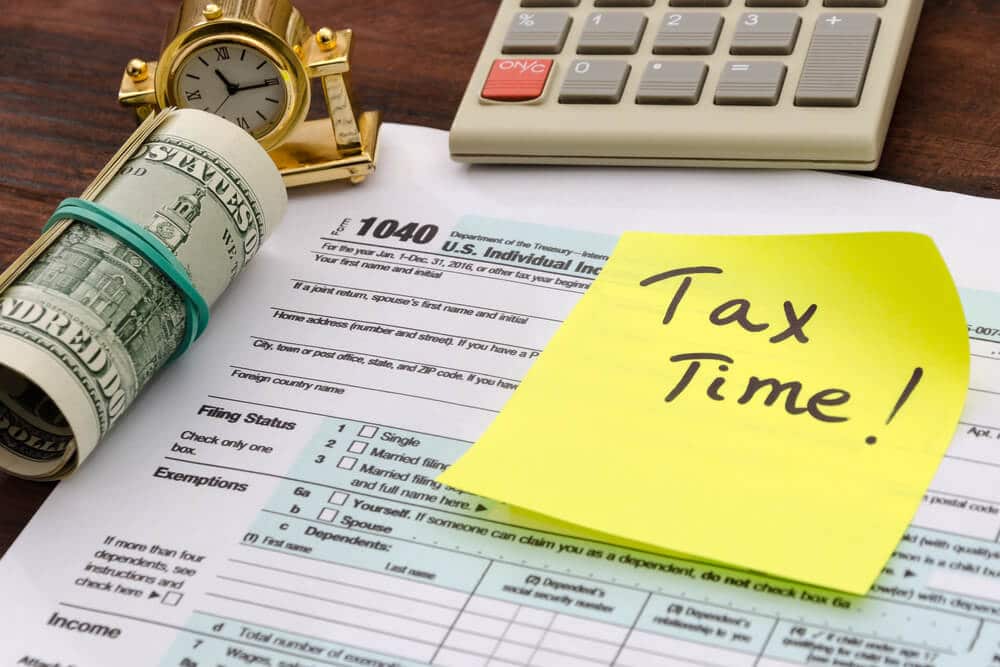 New Zealand Dollar may go for a further decline as US Joe Biden announced 39.5% for Americans earning over $1 million, which is a major blow for tech companies and Business peoples.
Biden administrations expected to give further plans next week for the structure of the Tax module.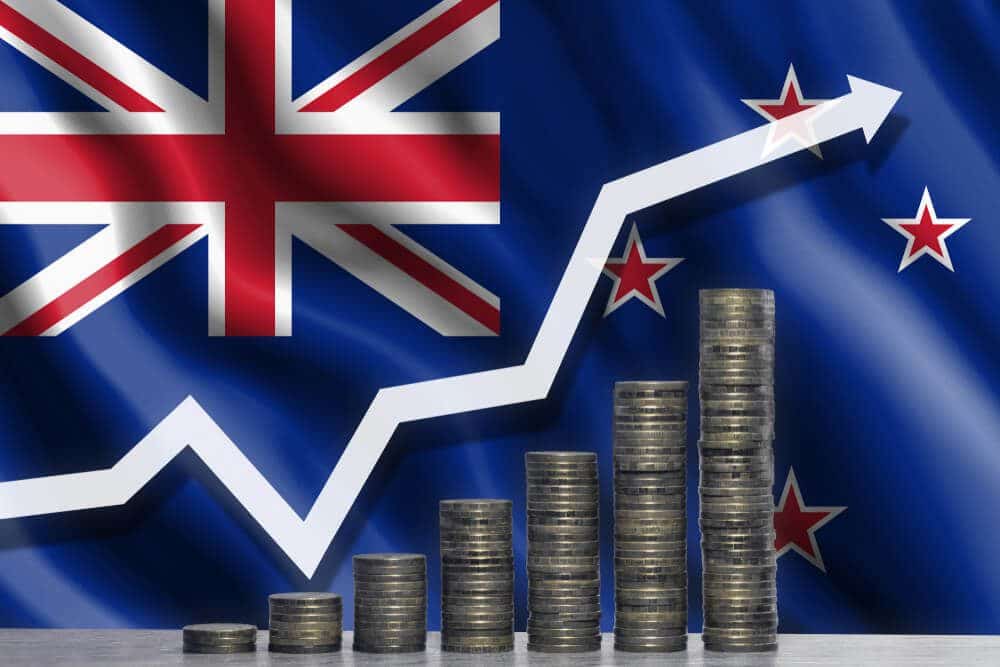 New Zealand Dollar may be expected to further gains after Domestic data performed well; Vaccinations are faster in progress, Lockdown restrictions are eased and travelling allowed for Australia.
And Chinese Imports are higher than last quarter, due to this Exporting country like New Zealand got more beneficial, as iron ore and Copper's prices are surging higher,
Commodity prices are given Boost to New Zealand Dollar.
Get Each trading signal with Chart Analysis and Reason for buying or selling the trade which helps you to Trade with confidence on your trading account.
Want to increase your profits in trading? Get the best trading signals at an accurate time. Try premium or supreme signals now: forexgdp.com/forex-signals/