EURO Currency Getting stronger due to rise of Retail sales
EURO is getting stronger due to the people in European countries returned to purchase every necessary thing in bulk. It's a Mass Shopping going on Europe. This signals a sharp recovery of sales after record drops in March and April.
According to the European Union's Statistical Authority on Monday. The Sales volume of Retail trade from 19 countries sharing the eurozone increased by 17.8% in May on a monthly basis.
The retail trade volume also rose 16.4% in the EU in May compared to April month.
In April, a 12% drop happened in EURO Zone and 11.4% fall in the EU, due to the Covid-19 effects on the Economy.
Now, the recovery of the retail trade volume is higher than the market expectations.
Fuel purchase like petrol or diesel sales increased by 38.4%
Online sales keep growing 7%, Only Online retail sector did not suffer any drop during the lockdown period.
In Largest European Countries, Retail sales went up 13.9% in Germany and 25.6% in France.
Overall retail sales boosted the EURO currency. 
EURUSD Breakout in 1-hour timeframe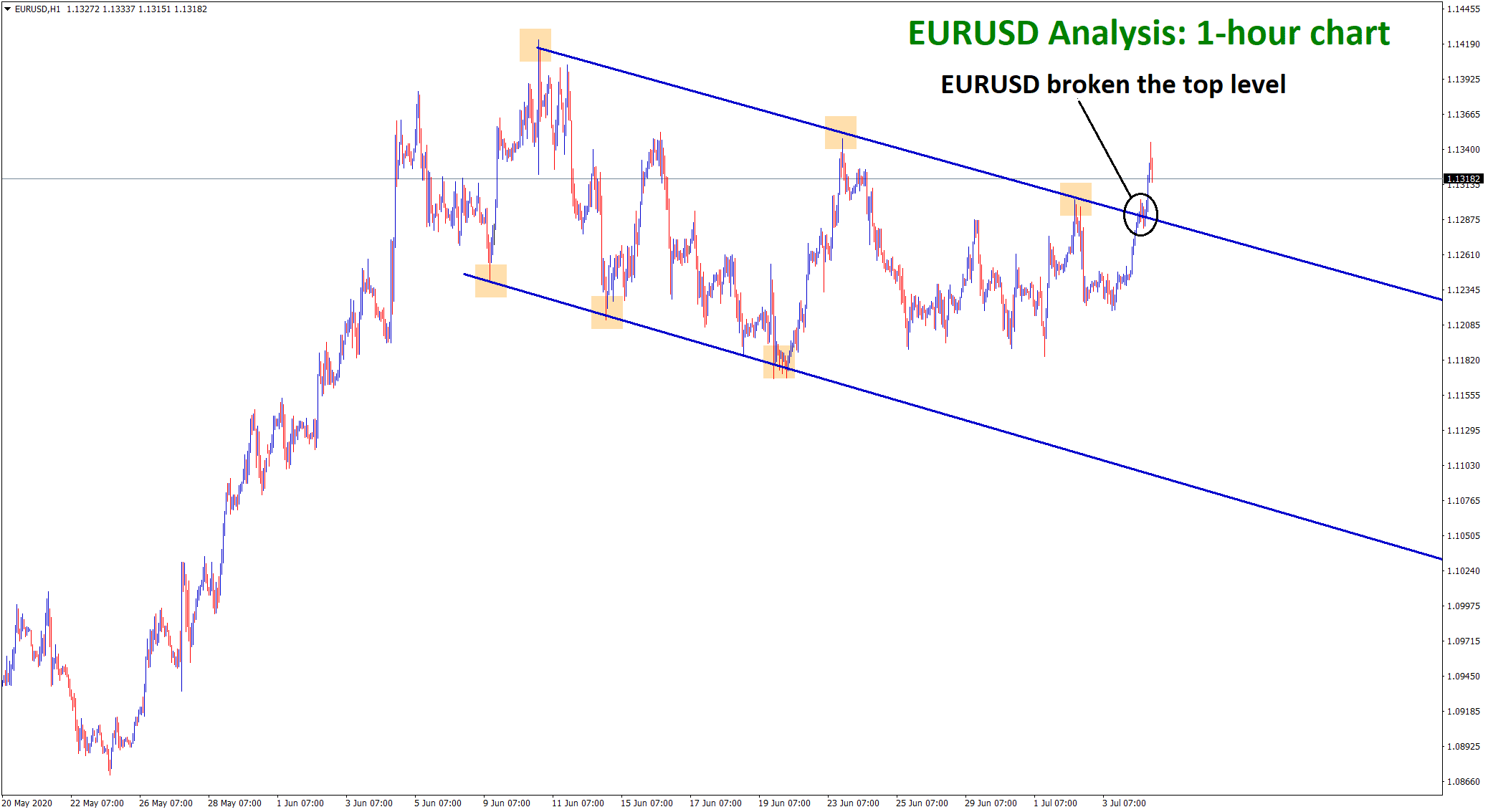 EURUSD is moving up and down between the specific price ranges for a long time.
Today, EURUSD broke the top level of the price range.
After the breakout, market trying to pull back now.
We are Expecting Further higher highs in EURUSD.
Save your time on analyzing the market and take your trades only at good opportunities available in the market.
If you want to receive forex trading signals at best trade setup with chart analysis, subscribe now to our forex signals.