Oil Rates This Past Week
Ever since the crisis began in Europe between Russia and Ukraine, we've witnessed record-breaking hikes in the rates for oil around the world. This past week was especially unstable due to a number of peace talks between the two countries which made the market highly unpredictable.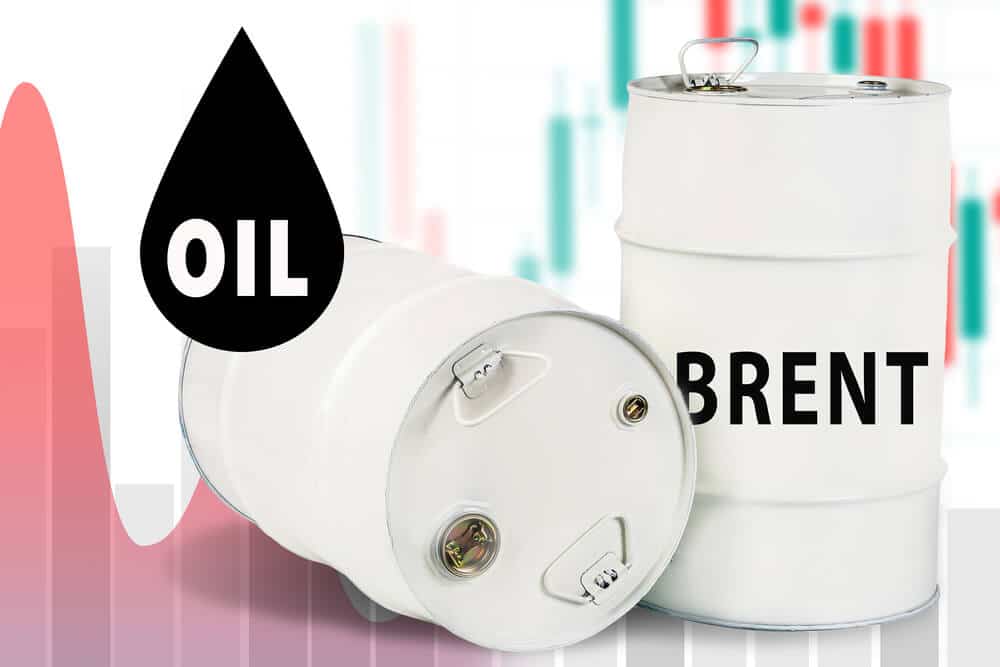 Brent oil started the week off pretty stable, keeping itself mainly around the 97 to 99 mark. There were only slight fluctuations during the first couple of days. However, mid-week, Ukraine and Russia held a peace conference in order to try and solve the issues diplomatically.Russia presented a 15-point peace treaty but it was rejected by Ukraine due to not being neutral and favoring the Russians more than the Ukrainians. Following this treaty, Brent oil started showing bullish market conditions and shot up from 95 to over 108 in a matter of days. It ended the week around the 108 region which was a record-breaking high for this valuable commodity.
Saudi Oil Fields Attack
Over the weekend, Saudi had been facing several drone and missile attacks on different parts of the country by the Houthi terrorist group from Yemen. One of the attacks was on an oil distribution plant where an oil barrel was hit and caused it to go out in flames. Fortunately, there were no casualties and the fire was brought under control.
However, as a result of this terrorist attack, Saudi would be cutting back on distributions for safety purposes until further notice. Saudi officials also came out in a statement saying that they won't be responsible for any oil shortages around the world as a result of this decision as the safety of their people is their first priority. Oil prices are expected to rise exponentially as a result of this decision.
The GCC was all set to hold peace talks with the Yemeni rebels on March 29 in order to solve any ongoing issues they may have with the countries in the Middle East. However, the terrorist groups refused to accept the invitation to these peace talks as they don't believe they would end in a result that would be favorable for the people of Yemen. They have since been causing terrorist attacks on different countries of the GCC including Saudi Arabia and the United Arab Emirates as a way of showing their dominance in the world. Several members of the GCC as well as other Islamic states stand in support of Saudi Arabia as they condemn these attacks.
Ban On Russian Oil
Early on Monday, Russia gave Ukraine the option of giving up its port city, Mariupol, in order to bring an end to the war. However, this offer was rejected by Ukraine's Deputy Prime Minister, Iryna Vershchuk, as the people of Ukraine will not compromise their country in any way. In support of Ukraine, and to force Russia to end the war immediately, the EU has been thinking to follow the footsteps of the United States in banning the importation of Russian oil. They believe this would significantly hurt the Russian economy which would pressurize them to finally end the war in order to save their economy.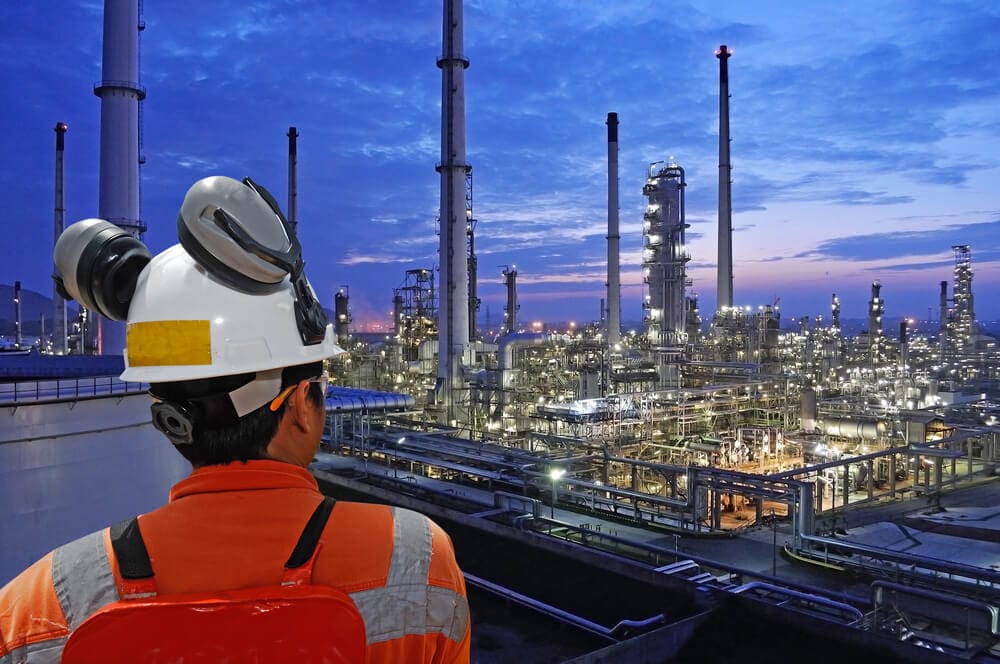 Several analysts had their own opinions on this decision. Susannah Streeter, Senior Analyst at Hargreaves Lansdown has said in a statement, "Optimism is seeping away about progress in talks to achieve a ceasefire in Ukraine and that's sent the price of oil on the march upwards.With the possibility that more than a million barrels of Russian oil a day will be snubbed, given that the Netherlands and Germany combined received around a quarter of Russia's crude and light oil exports, demand would shoot up for crude supplies from OPEC+ nations." Dmitry Peskov, a spokesperson for Kremlin has also said in a statement, "This is a decision that would hit everyone. Americans would not lose much and will feel much better than Europeans. Europeans would have it hard."
A few officials had some words to say on this topic as well. Gabrielius Landsbergis, Foreign Minister of Lithuania has said in a statement, "I think it is unavoidable to start talking about the energy sector and we definitely can talk about oil, because it is the biggest revenue to the Russian budget and also it is quite easily replaceable because of our infrastructure and multiple suppliers." Annalena Baerbock, Foreign Minister for Germany has also said in a statement, "This makes it even clearer that the EU, that the world that believes in a rules-based order, has to isolate this regime," she said as she arrived at the EU meeting. But she declined to answer a question on what could trigger sanctions on Russia's energy sector."
Where is Oil Today
Brent oil is currently following bullish market conditions as it is continuing upwards in an ascending pattern with no likelihood of falling back down any time soon. It is at a weekly high as it continues at the rate it is currently climbing. Brent oil is currently trending around the 112 region as it keeps gaining momentum to continue on further.Similarly,Crude oil is not far behind as it continues at the same pace, following a sharp ascending trend.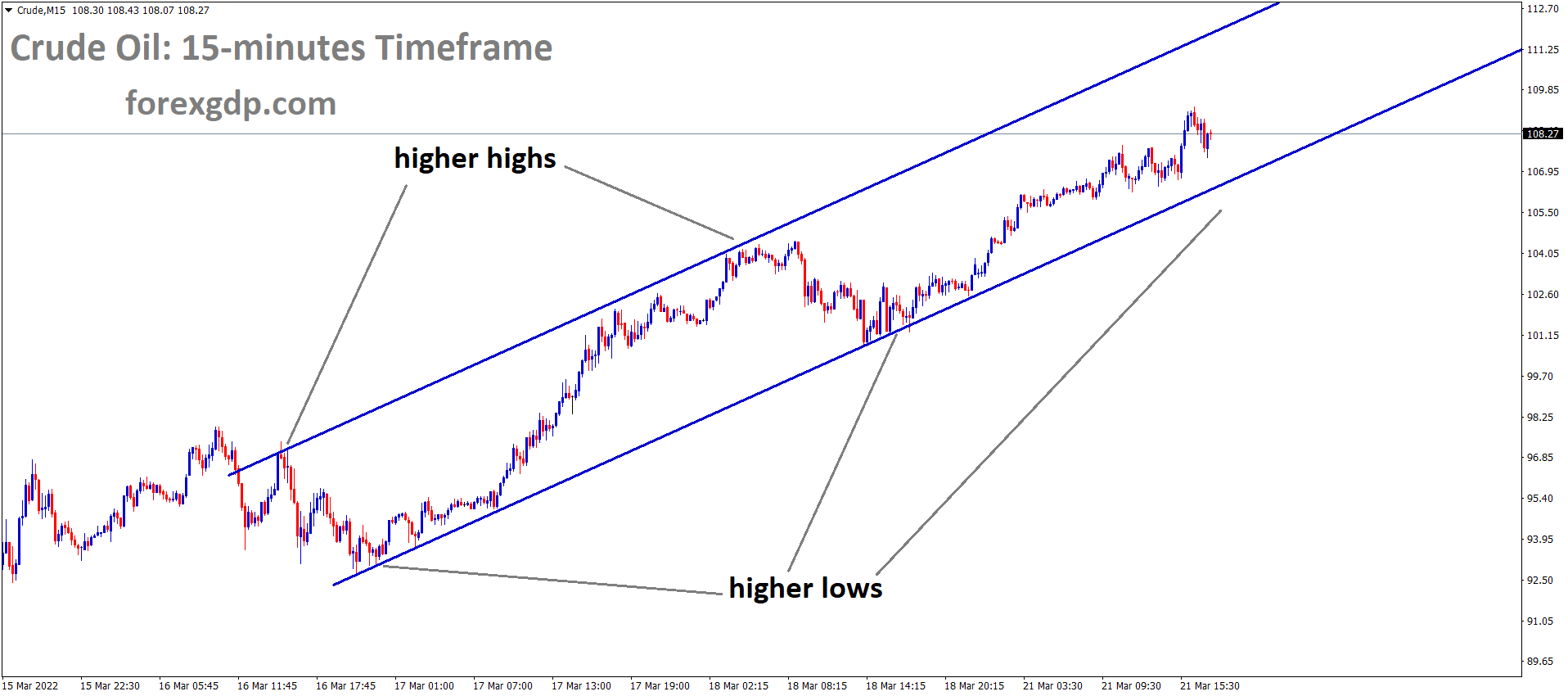 It is currently teasing at the 109 mark but it doesn't seem to look behind as it keeps gaining momentum to gain more ground before markets close tonight. The volatile market conditions can be contributed to the recent attack on Saudi oil fields as well as the talks going on to ban the use of Russian oil in the EU.
Upcoming Important Events
We are still waiting on the speech by the Feds Jerome Powell which should be coming out in a couple of hours. This would be important in relation to the monetary policy for the United States. Similarly, ECB's Lagarde is set to have another speech tomorrow where she'll cover some important matters which were possibly missed today. This is extremely important as the speech today did not give much info which would've been useful to understand the direction the markets may shift towards this week.