Gold: FOMC dimmed demand for Gold
Gold is moving in a clear descending channel range – yesterday after FOMC gold retested the lower high of the descending channel and the horizontal support area which act as a new resistance now.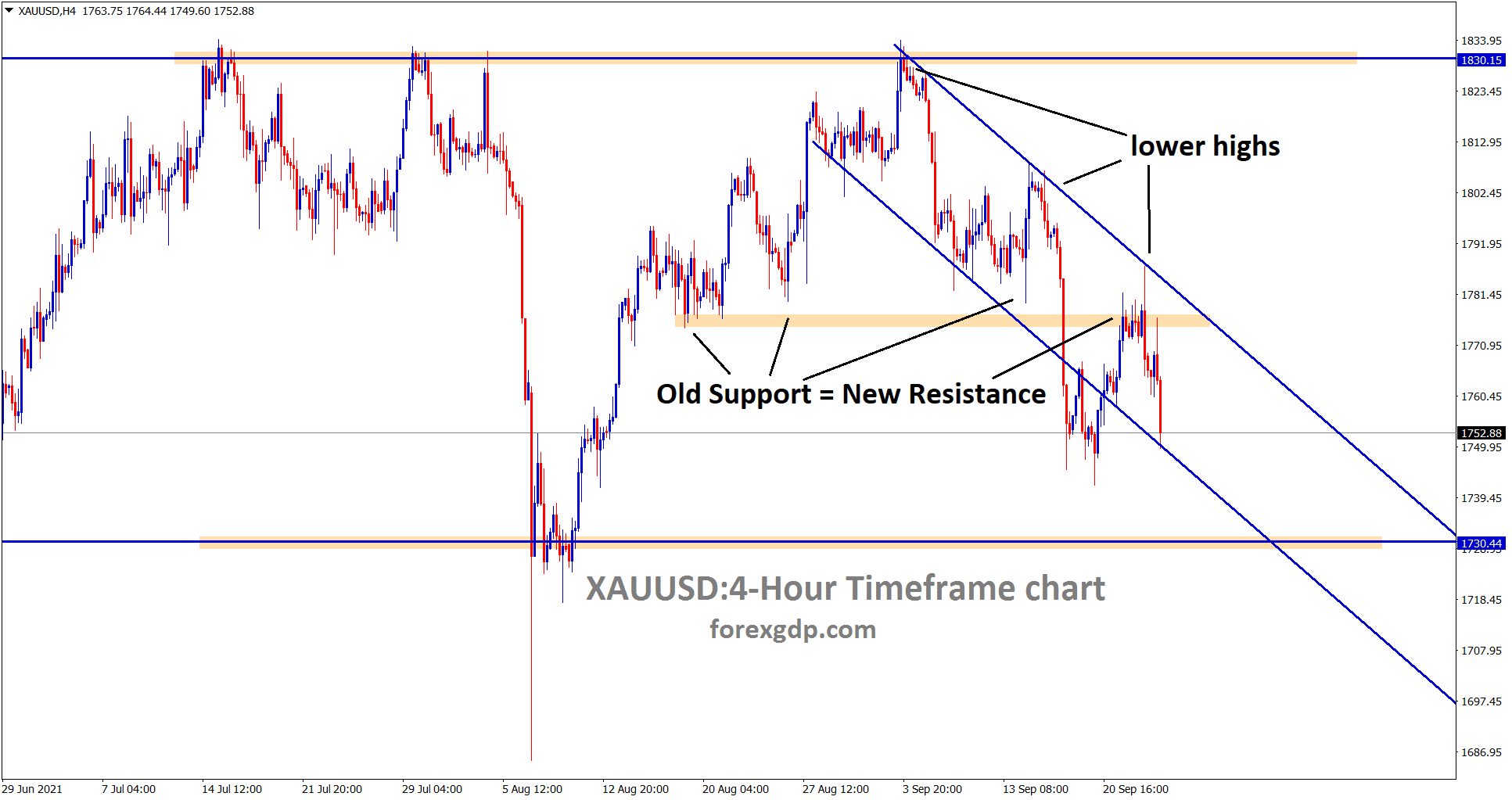 Gold prices are lifted down after FED committed to tapering as possible, and announcements will come in the November meeting.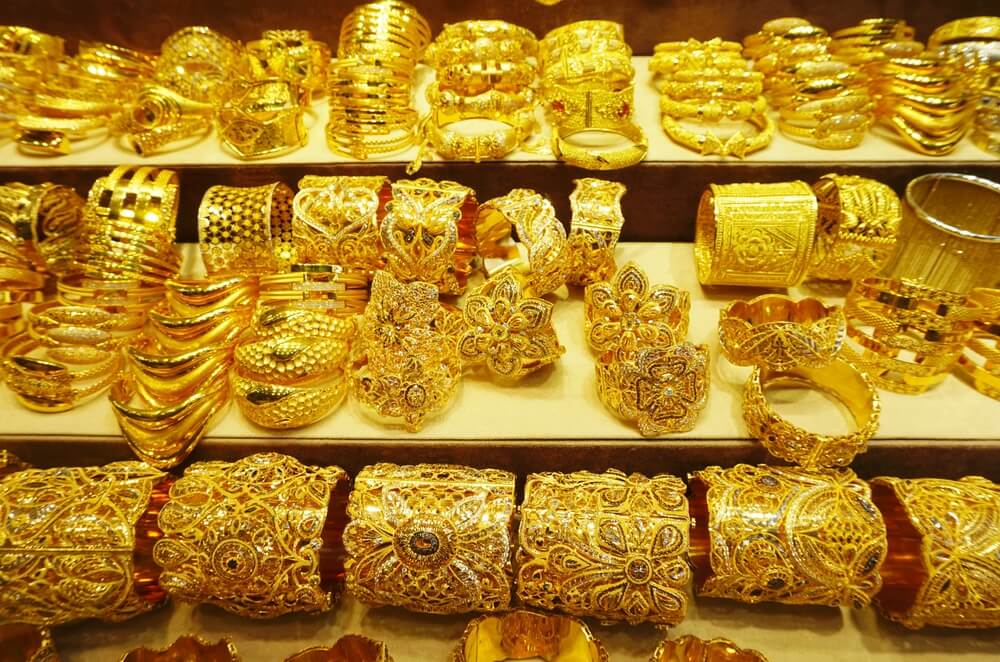 And there is little change in Rate hikes expectations, and First-rate hikes may be in early 2023, previous projections in 2022 end.
US Economy will grow in 3 years, and inflation might shoot up higher in 3 years, and at the same time GDP of the US economy will also grow at the same pace of strengthens.
And US Dollar is bold at speech, and Counter pairs were fell off drastically. Gold demand outlook was slower as FED outlook to rate hikes in soon than expected.
US DOLLAR: MUFG expectations of FED
USDCAD hits the higher low area of the uptrend line – wait for reversal or consolidation.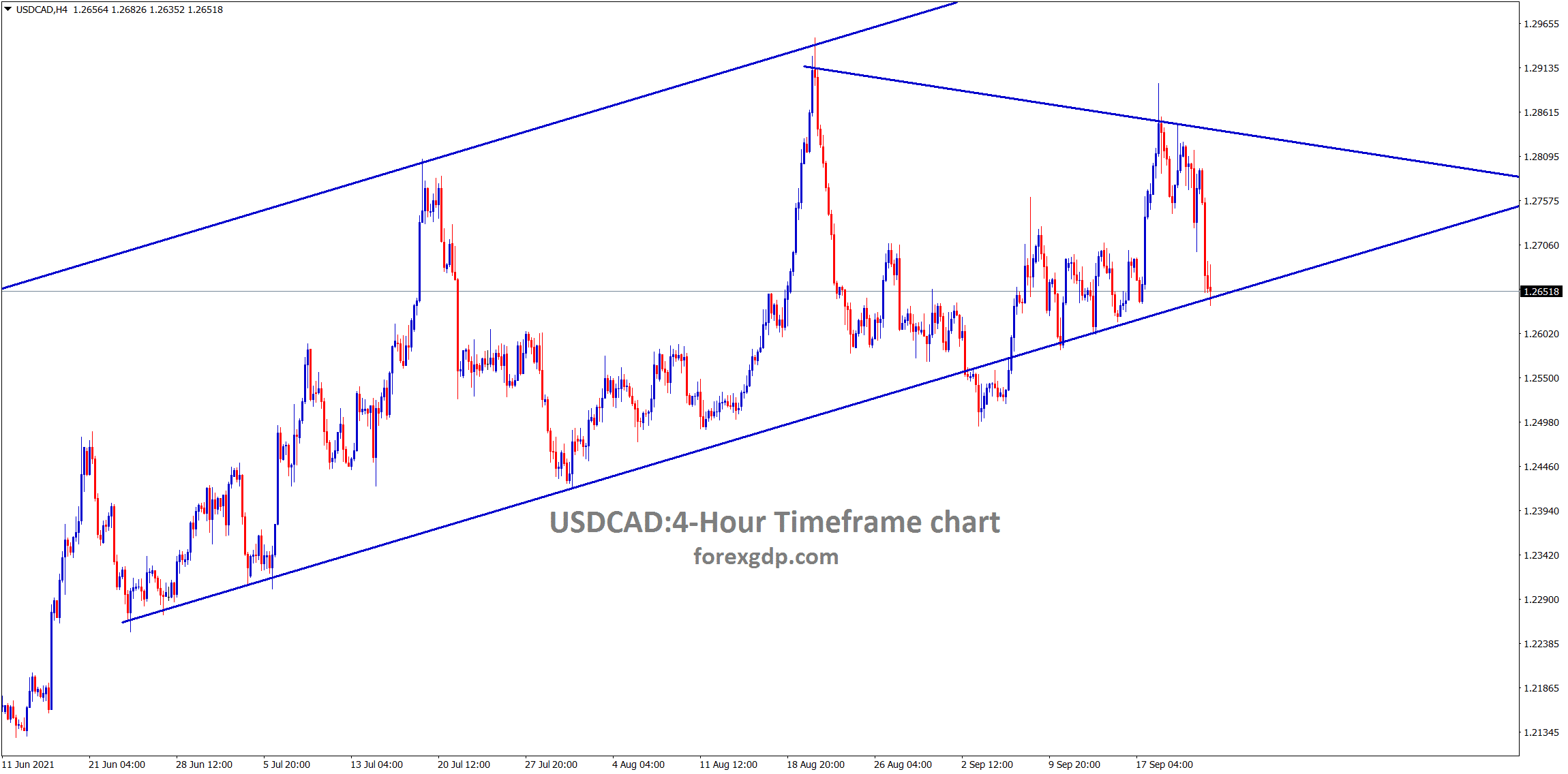 USDJPY has reached the top resistance and lower high of the downtrend line, wait for breakout or reversal.
According to MUFG analysts, FED will raise interest rates in 2023, and the Tapering bond purchases plan will be announced in the November meeting.
Anyhow FED Forecast is a Good Sign for US Dollar stronger in the market, and the US economy growing well as Domestic data performed well in the economy.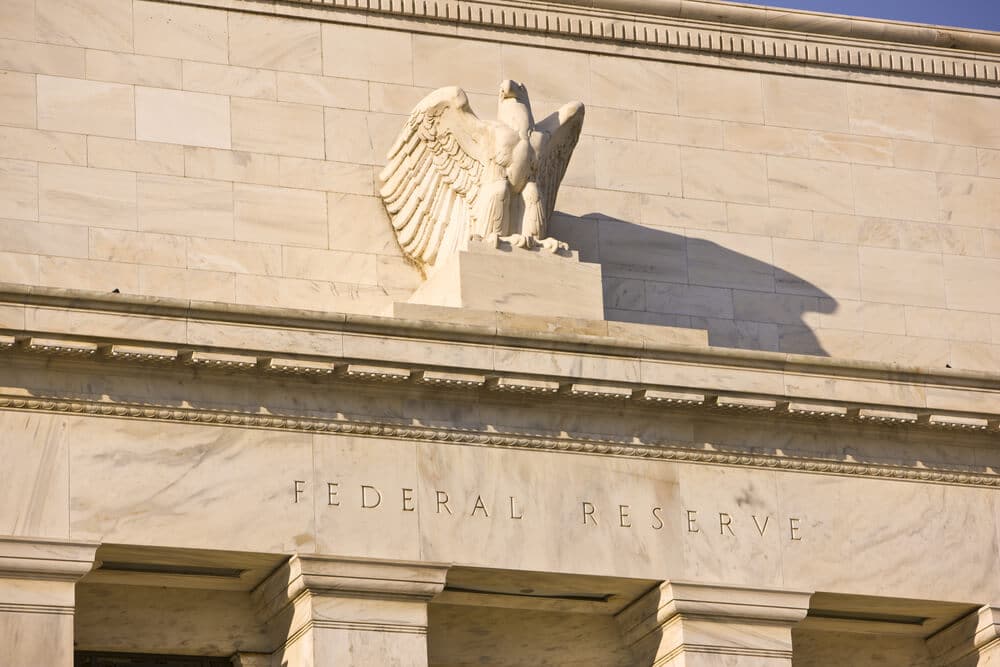 There were no negative comments from FED last night; moreover, FED members now Tilted to 9 members supportive for Hawkish bias tone out of 18 members.
EURO: German Domestic data Weakness
EURUSD is still standing at the major support area in the daily timeframe.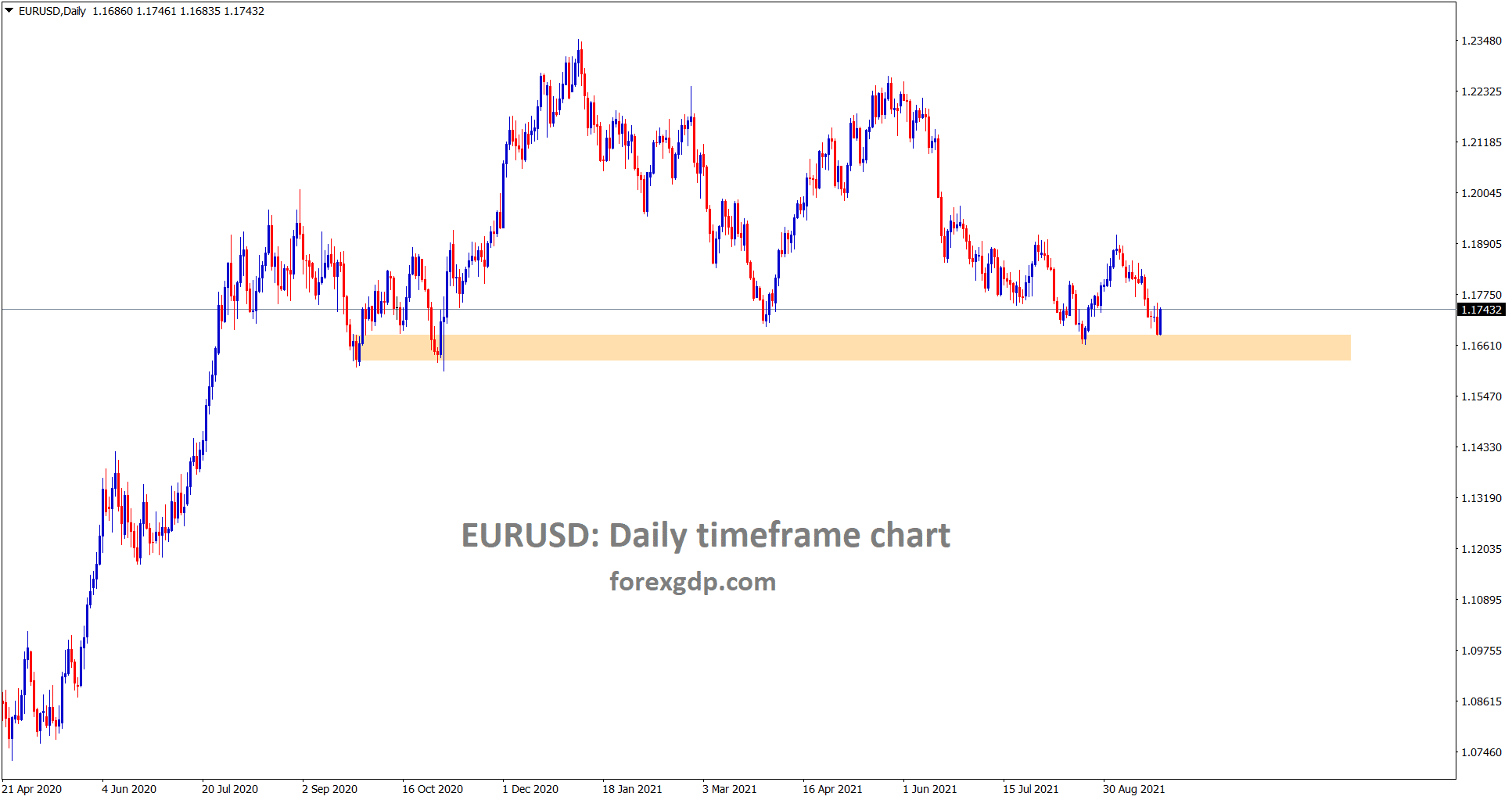 EURGBP is falling from the lower high area of the descending triangle.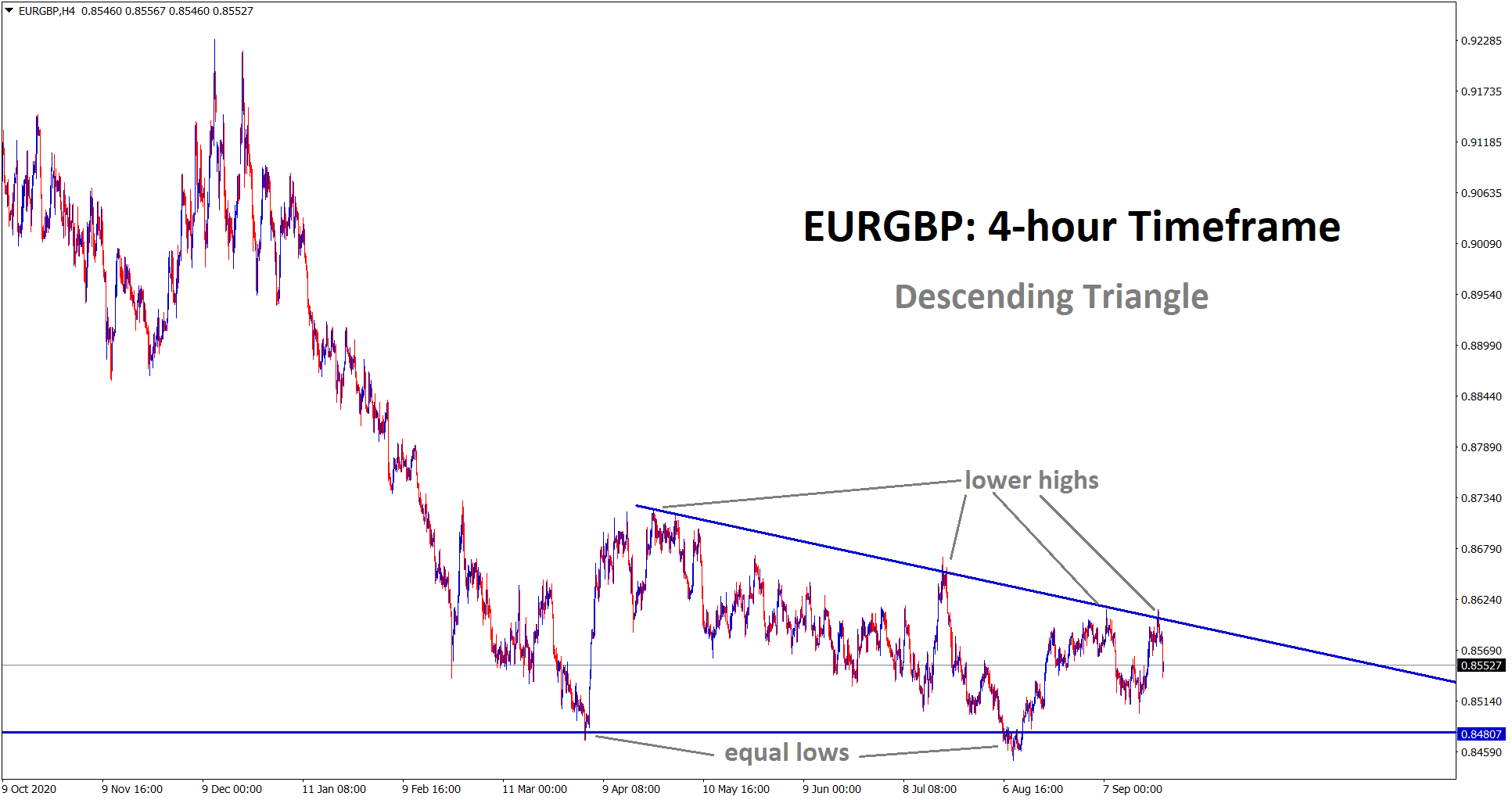 German economy index like Manufacturing and industrial production data came lower than previous data.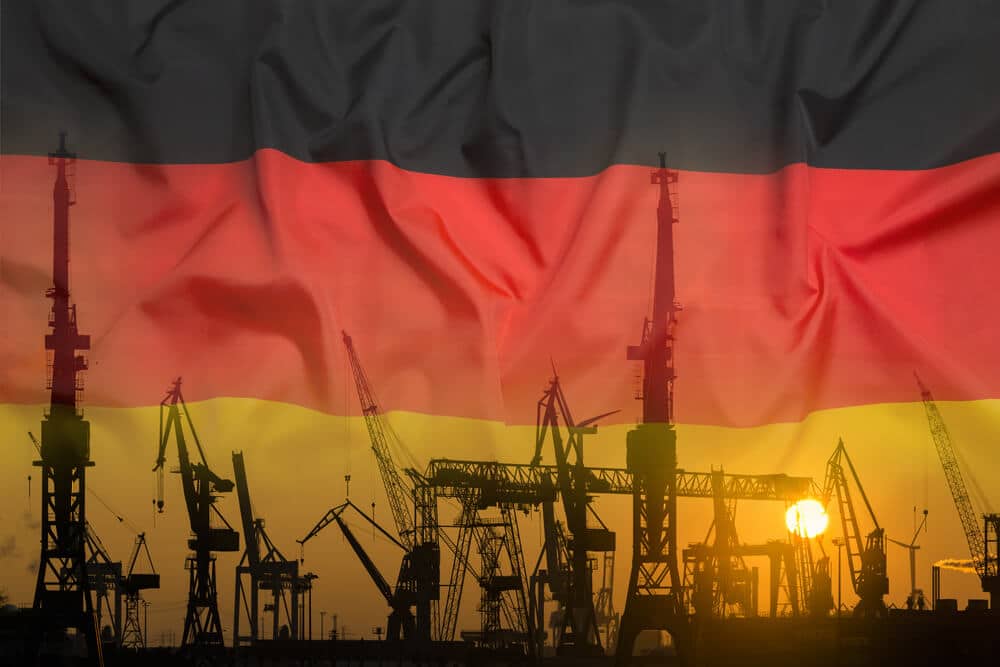 France PMI data also came lower as an unexpected view.
Euro Zone declines as slower economic growth due to Supply chain Bottlenecks, Manufacturing and slower industrial production, Demand in order weighted higher.
And this week, German elections will give support to Current German chancellor Angela Merkel; she supports for united Foreign Policy method by collaborating with foreign peers.
So incumbent cames will Favour for Eurozone strong economy Germany, otherwise, wait and see approach follows in Germany economy.
UK POUND: Bank of England Monetary policy meeting
GBPUSD is rebounding from the low level of the symmetrical triangle and it reached 38% retracement now.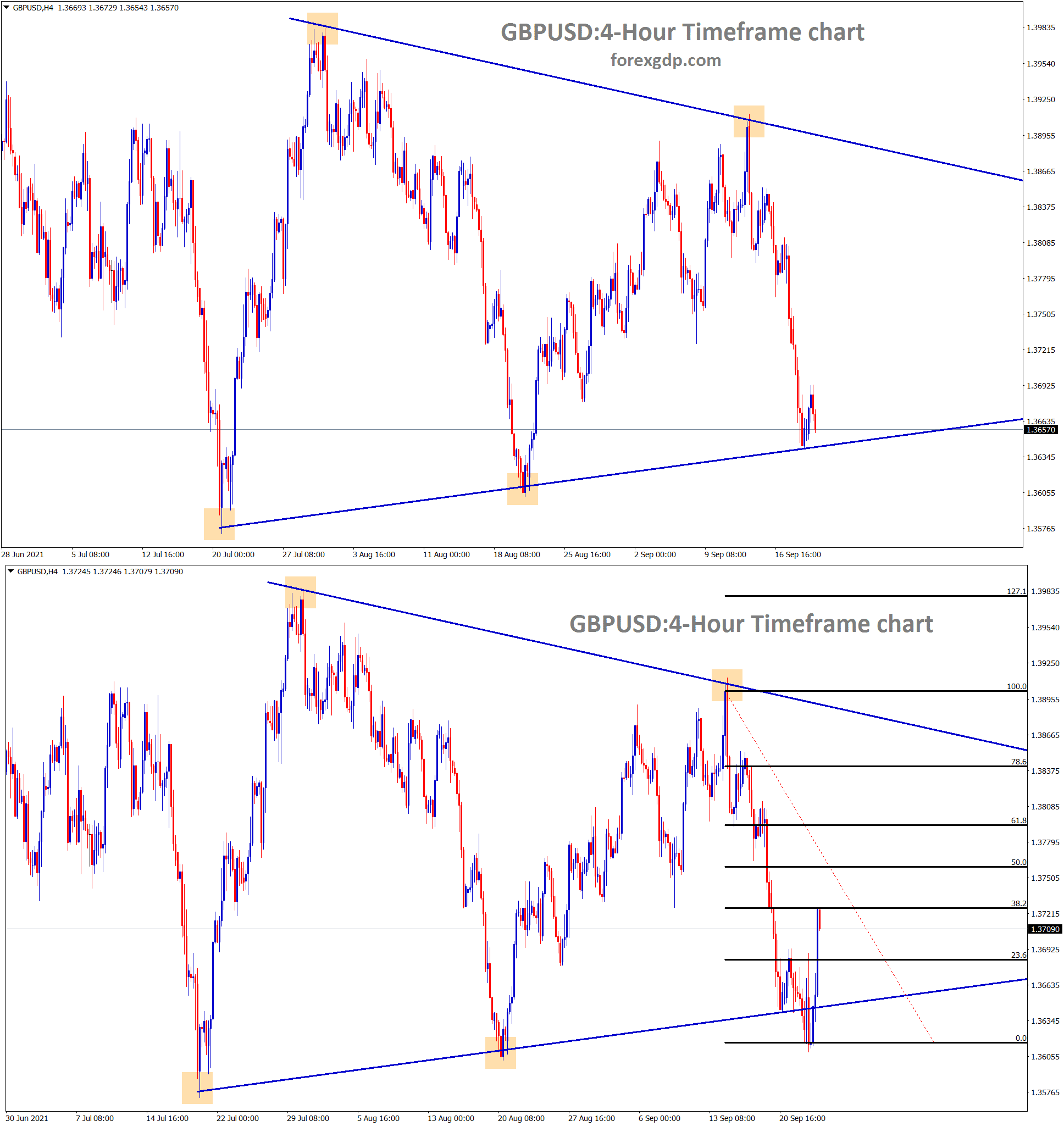 GBPCAD is moving in an Ascending Triangle pattern..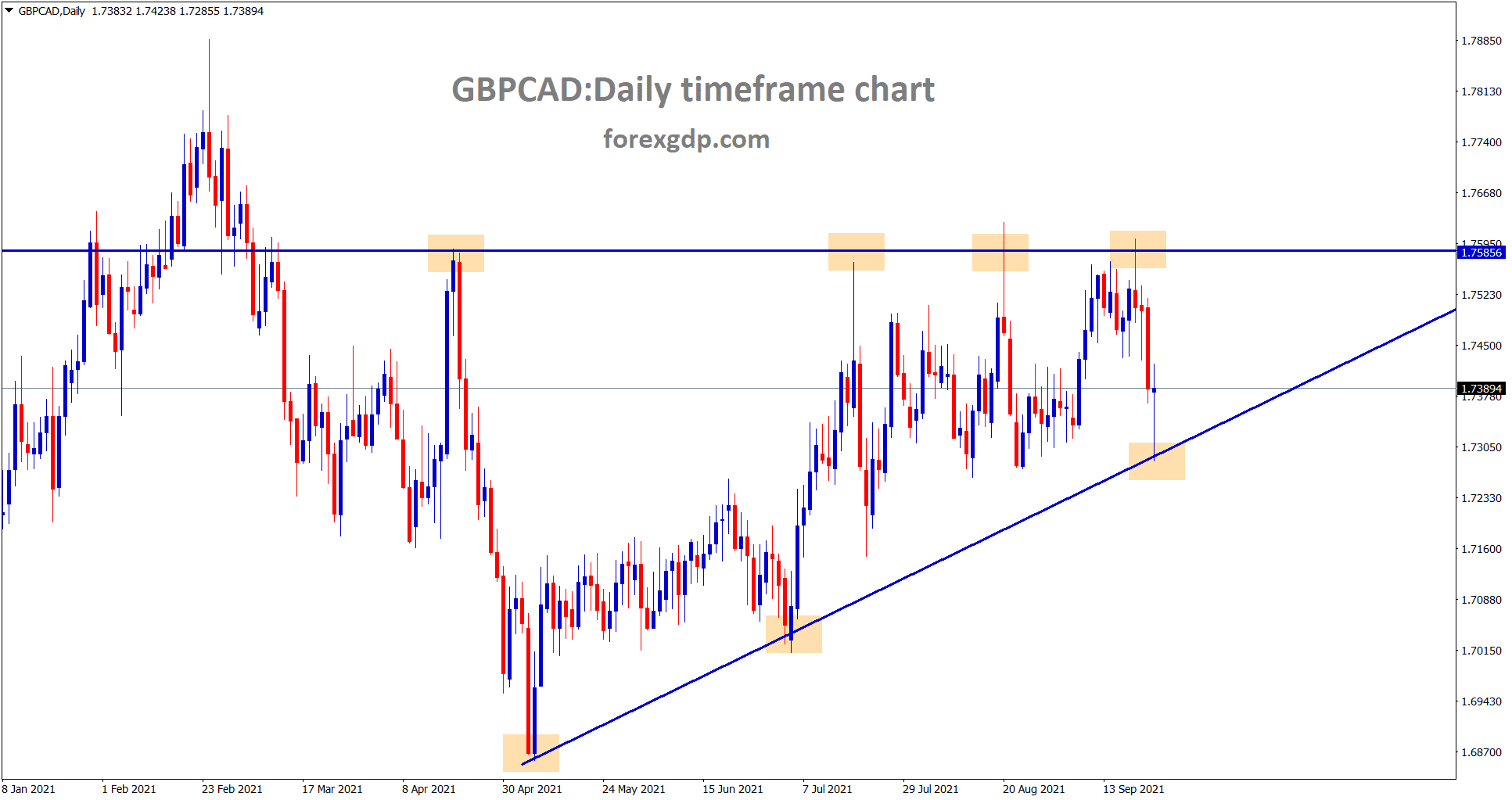 Bank of England monetary policy meeting happening today, no changes in Policy tools is expected. But Tapering stimulus and Rate hikes are expected in earlier 2022.
Yesterday FOMC meeting dragged UK Pound lower, and FED Outlook was compromising with investors' minds.
And FED Will do tapering in the November meeting as Discussions progressing; rate hikes poll voting members increased from 7 To 9 out of 18 members.
So, US Dollar stronger in the near term is possible, the UK Monetary meeting will decide the Further directions of the UK Pound.
Canadian Dollar: FOMC disappoints Canadian Dollar
AUDCAD is moving between the channel ranges and rebounding from 61.8% level.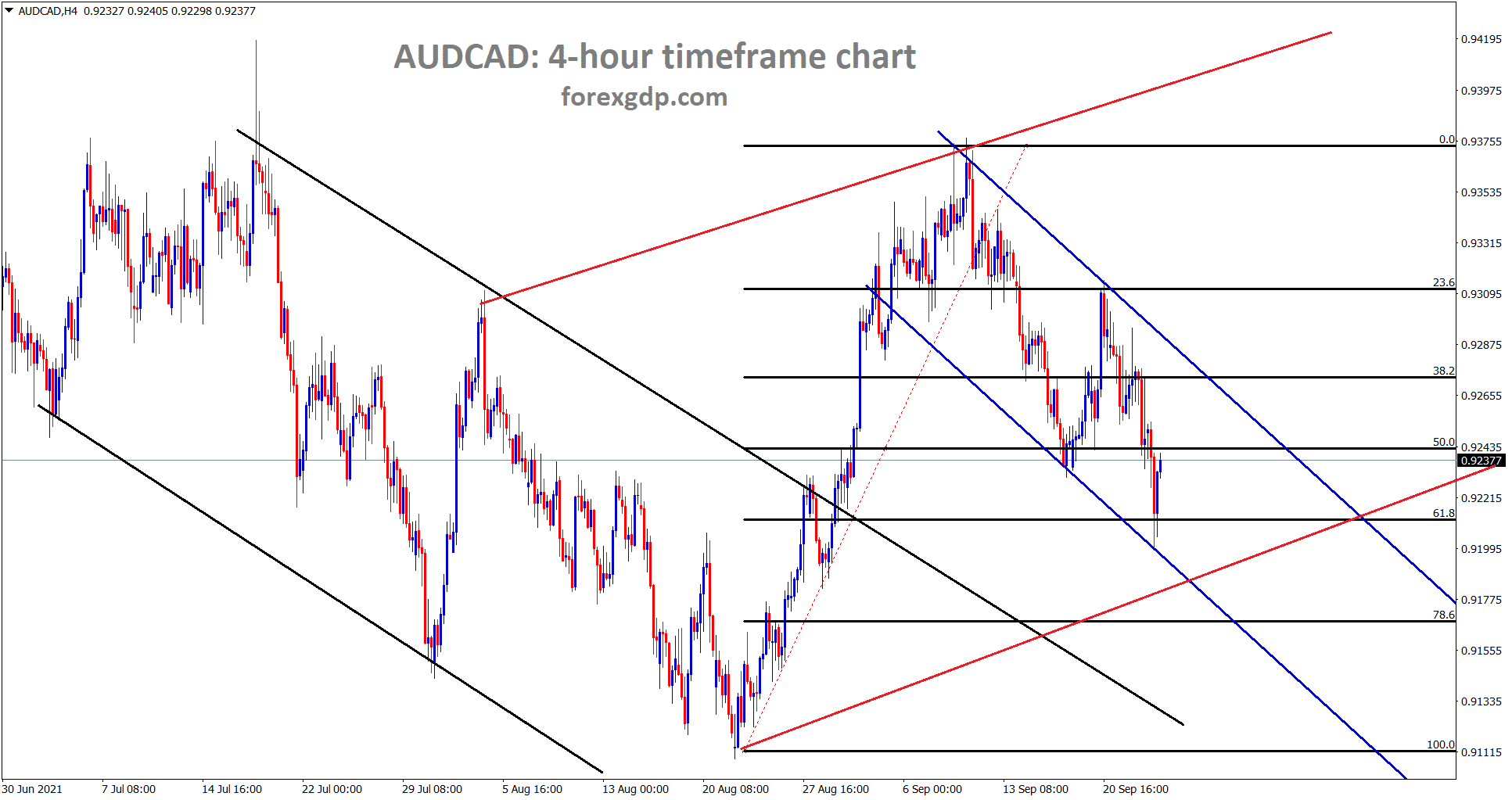 CADJPY is rebounding from the higher low area of the Uptrend line and the horizontal support area.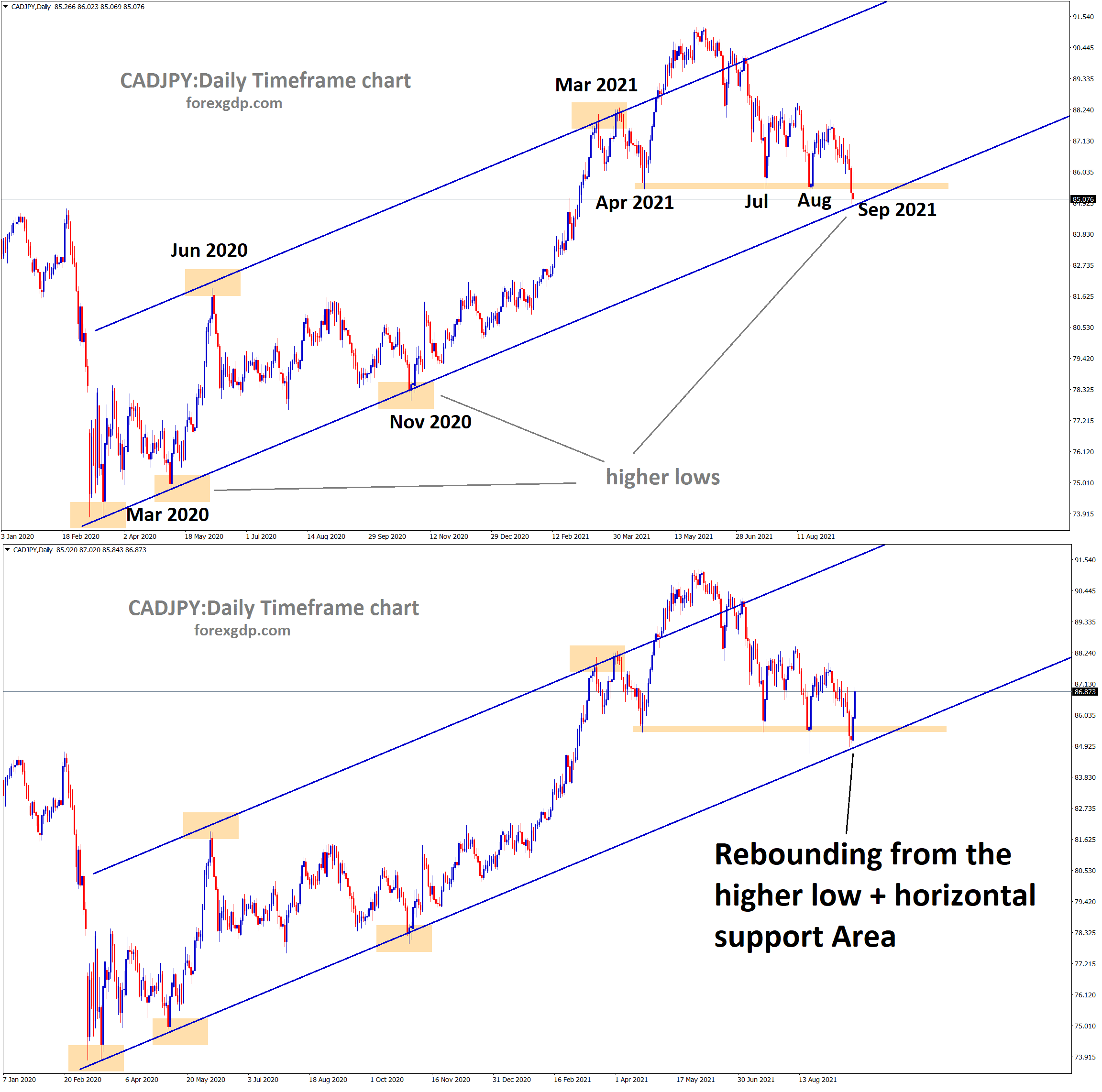 Canadian retail sales data are scheduled this week, and US Jobless claims are also scheduled.
USDCAD moved higher on the last day after hawkish comments from Fed Chairman Jerome Powell hinted.
Soon tapering announcement will get to reach, and planning will be done in the November meeting.
And the rate hikes will be soon as early as 2023 or 2022 end.
No more negative comments from FED makes bulls over US Dollar.
But Canadian Dollar fell as US FED news was favourable for US Dollar.
And Canadian PM Justin Trudeau makes the third consecutive win in the minority seats and supports the Canadian Dollar.
Japanese Yen: Bank of Japan monetary outlook
EURJPY rebound from the support area and reached the lower high of the descending channel.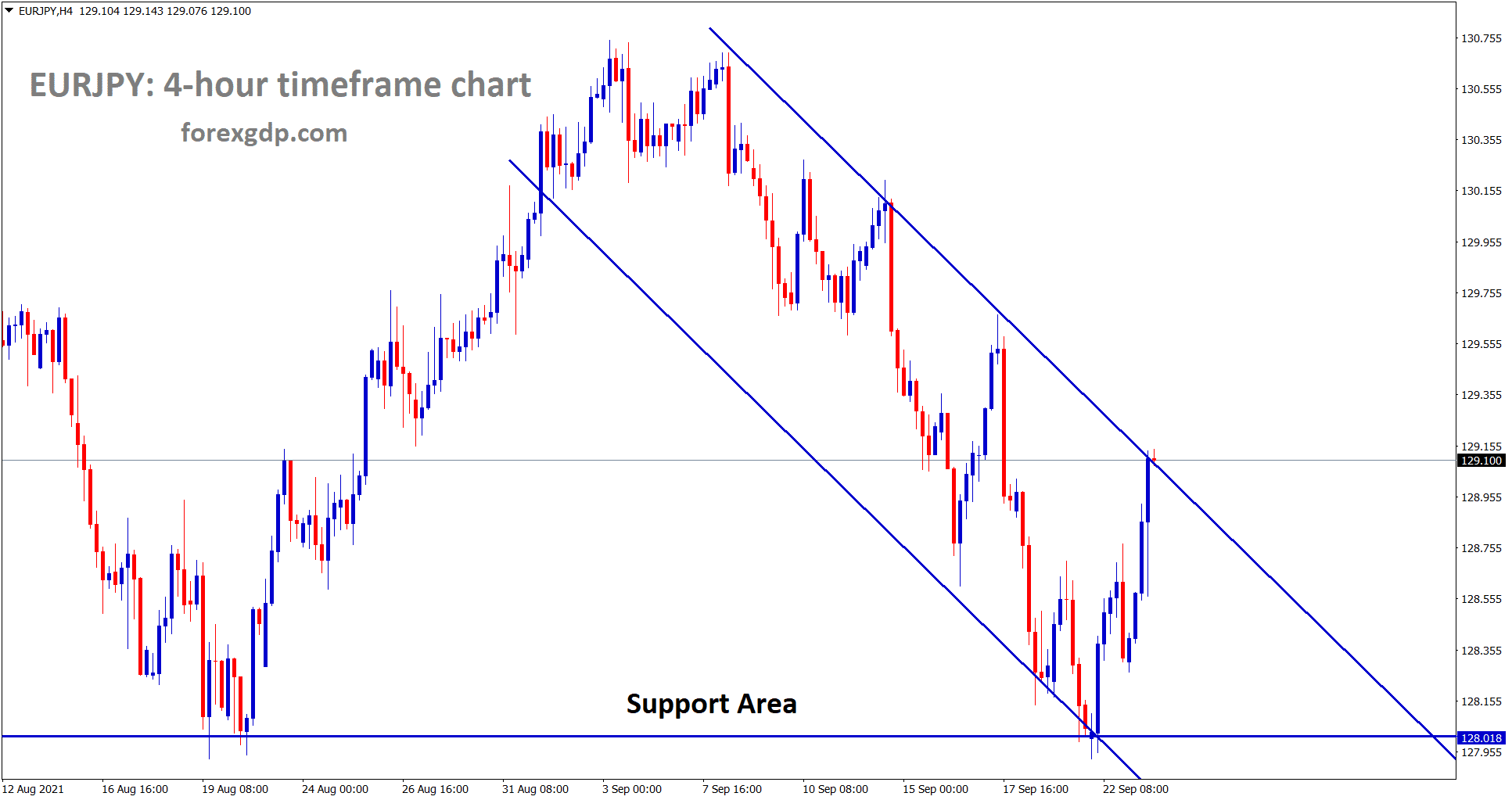 GBPJPY rebound exactly from the support area of the descending triangle pattern – Triangle getting narrower – wait for breakout from this triangle.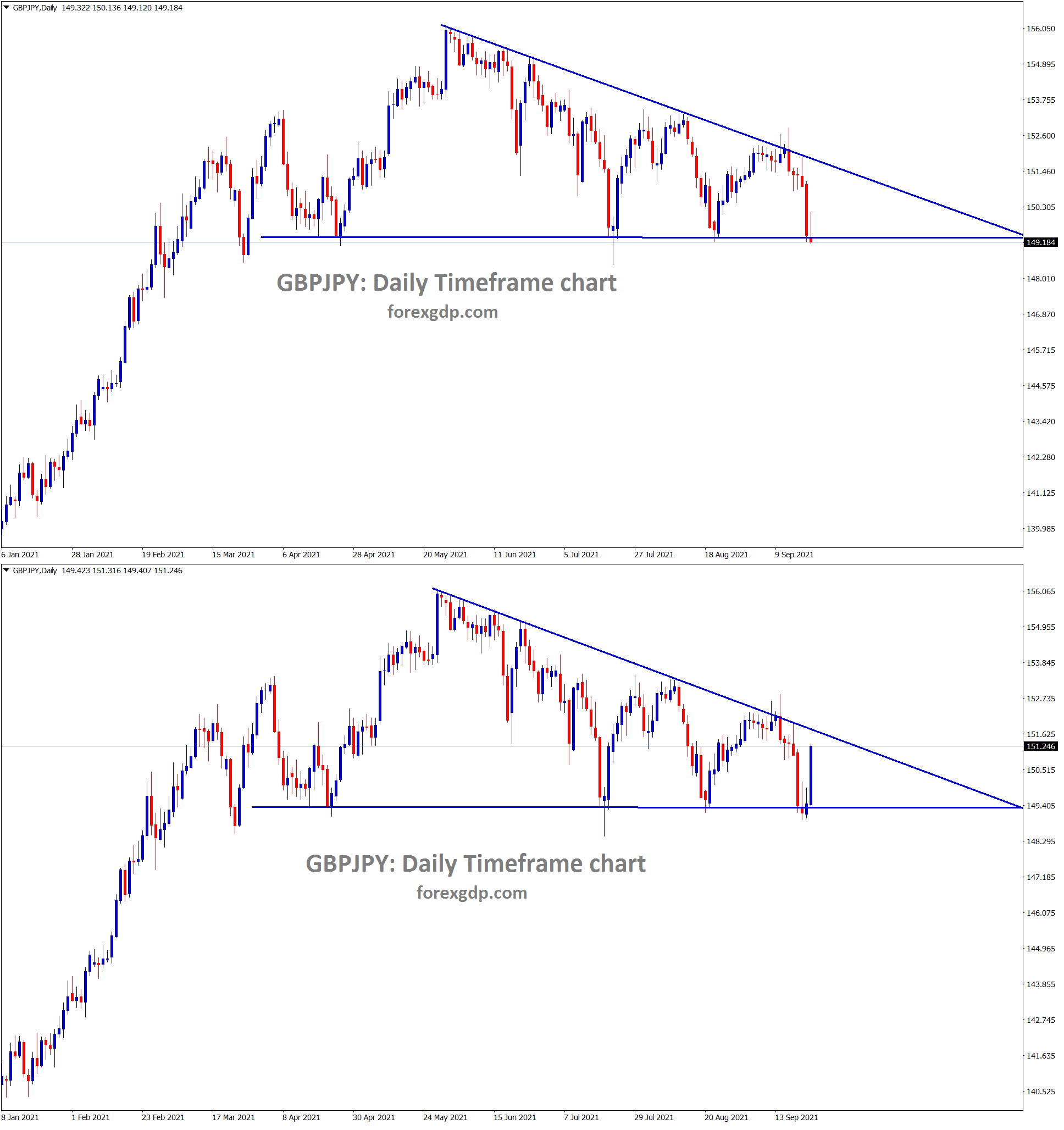 Bank of Japan monetary policy meeting sees no changes in the interest rate and keeps following the same set of Policy tools.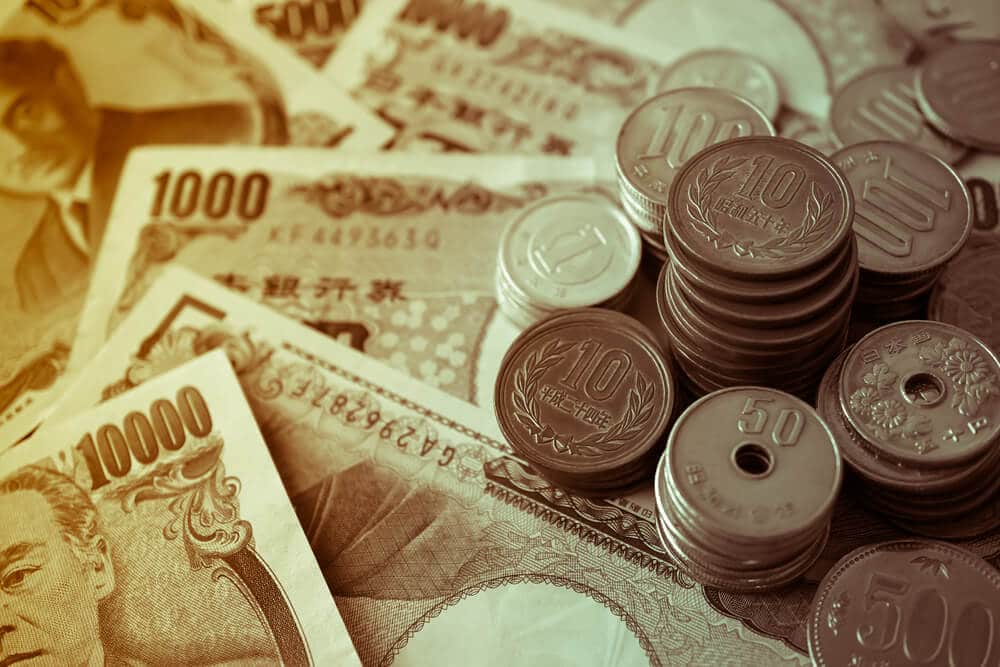 Exports and manufacturing output were lower as Supply chain bottlenecks, So more stimulus is required to tackle the situations in the economy.
And Japanese Economic recovery will be fully seen in April 2023 until policy changes, not ineffective manner, ultra-loose policy settings are in life with the economy.
But Bank of Japan will support green energy as climate changes appear this month.
September month CPI inflation numbers show the Bank of Japan will extend the stimulus program until FY 2023.
Australian Dollar: Domestic data crossed expectations
AUDUSD is rebounding from the minor channel retest zone.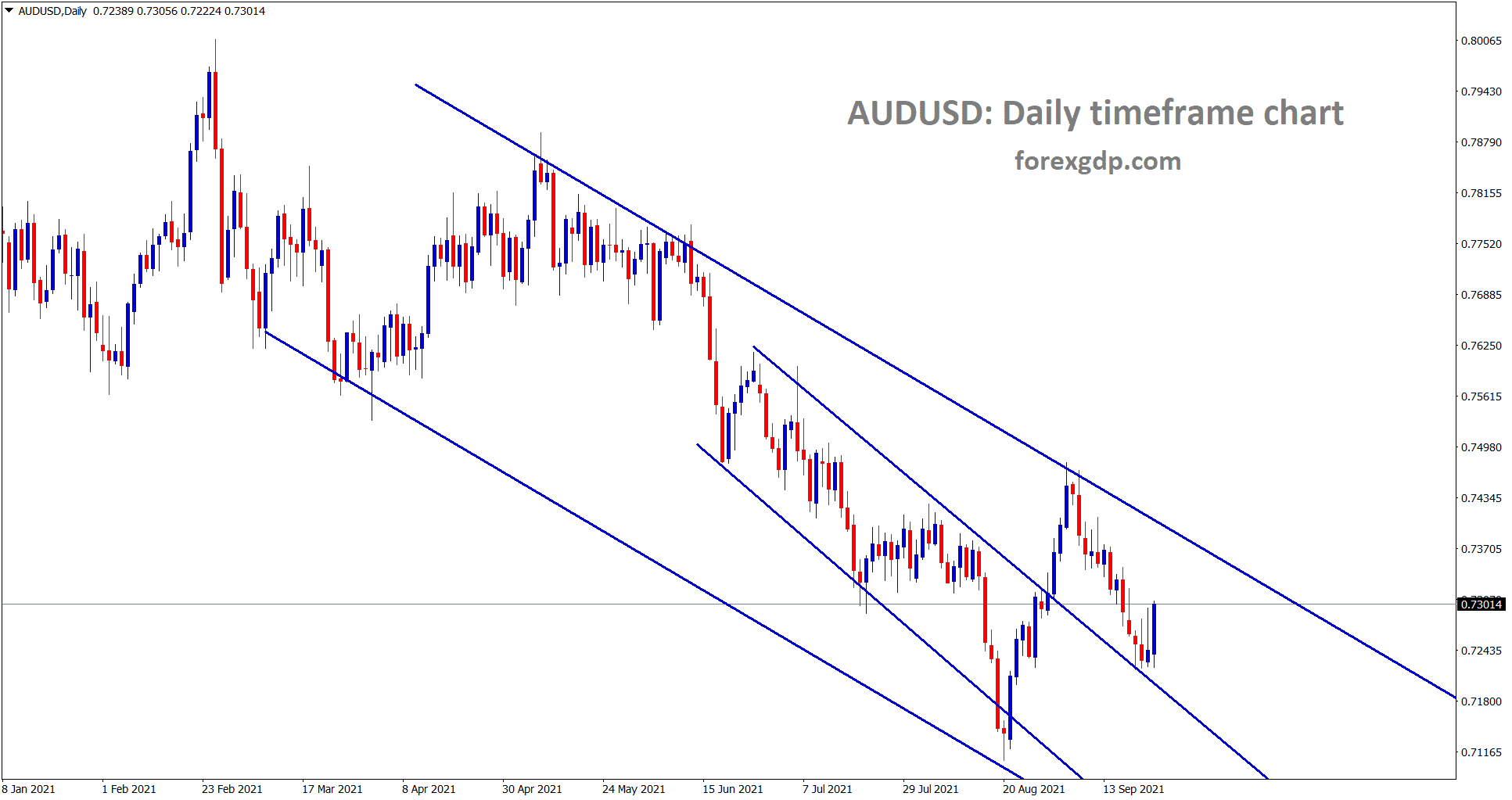 EURAUD is moving between the channel ranges, wait for breakout from this channel.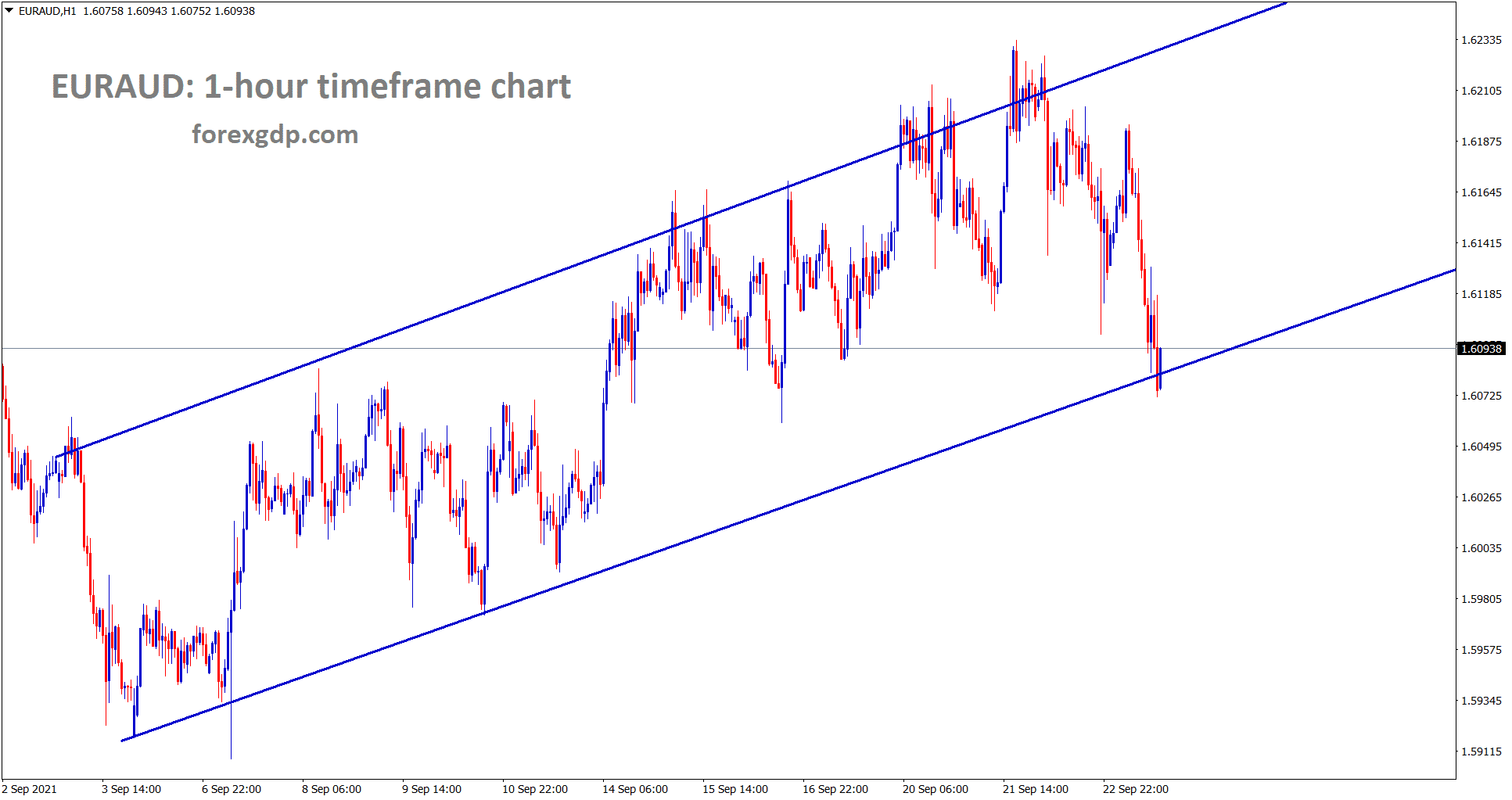 Australian Dollar drags lower as US Dollar sharp rise after FOMC meeting happened Last day.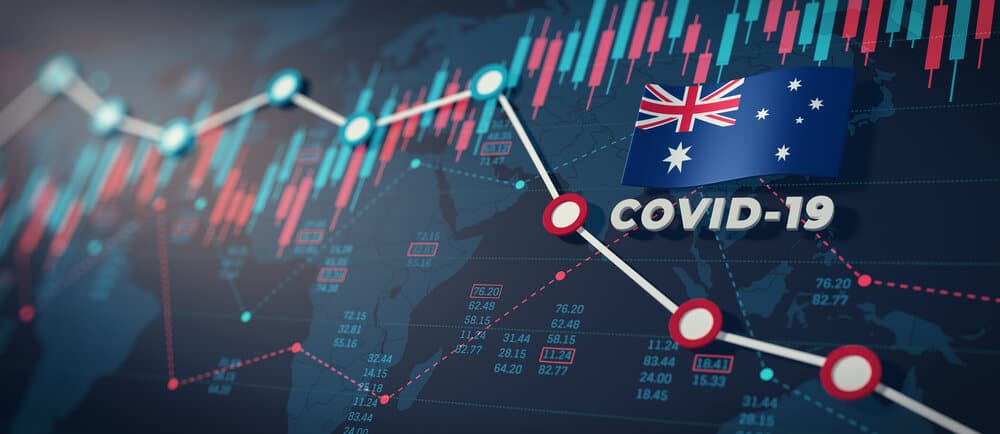 And FED clearly stated that tapering discussions would start in November, and Rate hikes will be in 2023 earlier.
Australian Flash purchasing managers index data crossed the Wires today. September Services data Rose to 44.9 from 42.9 in August month.
Manufacturing sector climbed to 57.3 from 52.0, Services sector under 50 numbers makes contraction of Australian economy shown in the market.
More lockdown in Australia makes the economy slow, and businesses fail to profit as before the pandemic.
Fitch rating Agency Downgraded China's GDP Growth
US rating agency Fitch forecasted China GDP Growth Downgraded to 8.1% from 8.4% due to a slowdown in economic recovery from Evergrande Crisis.
Domestic demand and global commodities were affected by the China crisis, and the Chinese Government makes policy tools to recalibrated one time to settle the economy.
More countries depending on China output and slowdown in Core countries like China will affect the Perimeter countries like Australia and New Zealand.
And the slashing rating of GDP will affect the Chinese economy to slow down more in the coming days.
New Zealand Dollar: RBNZ Rate hikes expectations downgraded
NZDJPY is rebounding now after retesting the broken descending channel.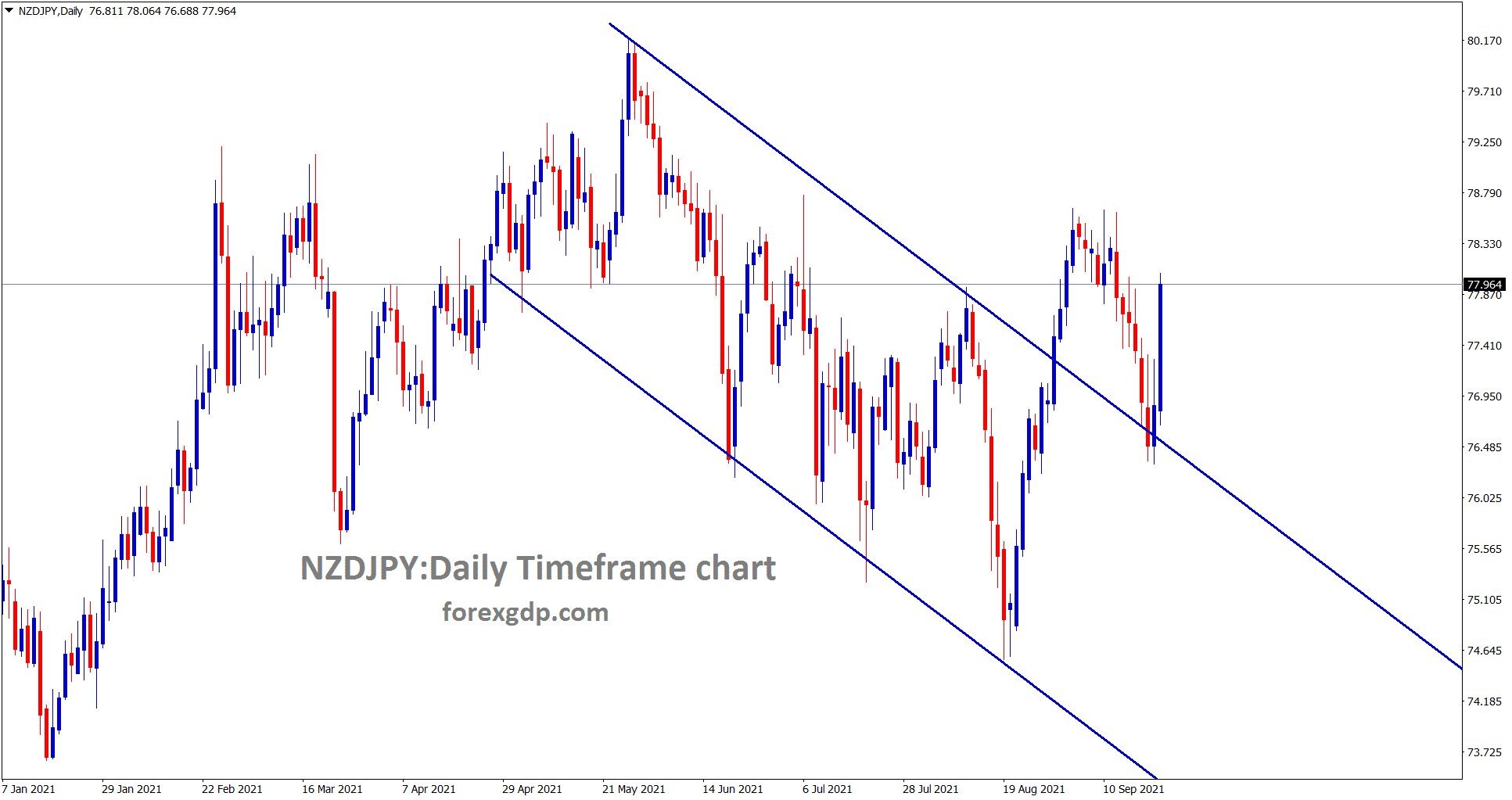 New Zealand Dollar moves in Range bound marker as lack of Clarity in FED and Reserve bank of New Zealand.
But RBNZ Expected rate hikes of 50bps are now decreased to 25 bps as the Economy slowdown turned in New Zealand.
New Zealand Government is doubtful that lockdowns releasing in the Auckland area, as the Spread of the Delta variant is not under control.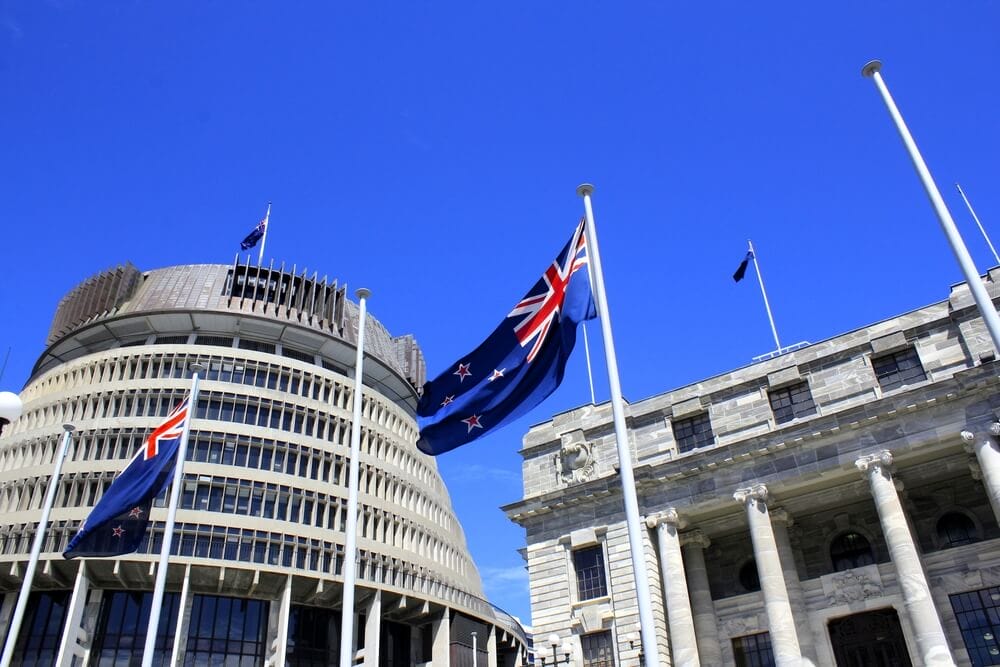 And China Evergrande Real estate crisis makes another blow for a Business relationship with New Zealand and Australia.
China imports will get dimmed from New Zealand Until Crisis gets recovered
Swiss Franc: SNB meeting outcome
CHFJPY is rebounding from the higher low and the support area.
GBPCHF still moving in an uptrend and it's consolidating now.
Swiss national bank monetary policy meeting happened today and No changes with the interest rate as -0.75%.
SNB Chairman Thomas Jordan Replied to Media after the meeting and there are no changes in the expansionary of monetary policy and no reasons to now change it.
If Major central banks do normalise before the pandemic, it is a good sign for global economic recovery and a good sign for SNB.
But the Swiss zone faces a lower inflation rate and Higher value of the Swiss Franc, So we keep the expansionary policy to some times.
And we plan to activate the Anti-cyclical Capital buffer as it Sees no signs of the Credit crunch in the Swiss economy.
Swiss Franc recently corrected higher from lows as the Swiss economy shows moderate recovery in the path.
---
Don't trade all the time, trade forex only at the confirmed trade setups.
Get more confirmed setups at premium or supreme plan here:  https://www.forexgdp.com/buy/