Gold: FED expected to rise 50Bps as Poll results increased hopes
Gold prices are surging as FED will do 50bps rate hikes as Polls suggested from 8 to 24% in March and tension between US and China.
XAUUSD Gold price is moving in an Ascending channel and the market has reached the higher high area of the channel.

And These expectations are analysts more hopes due to Higher inflation and Volatility happening in the markets.
Gold is the perfect hedge for Non-Bearing assets, and inflation soaring helps raise gold prices.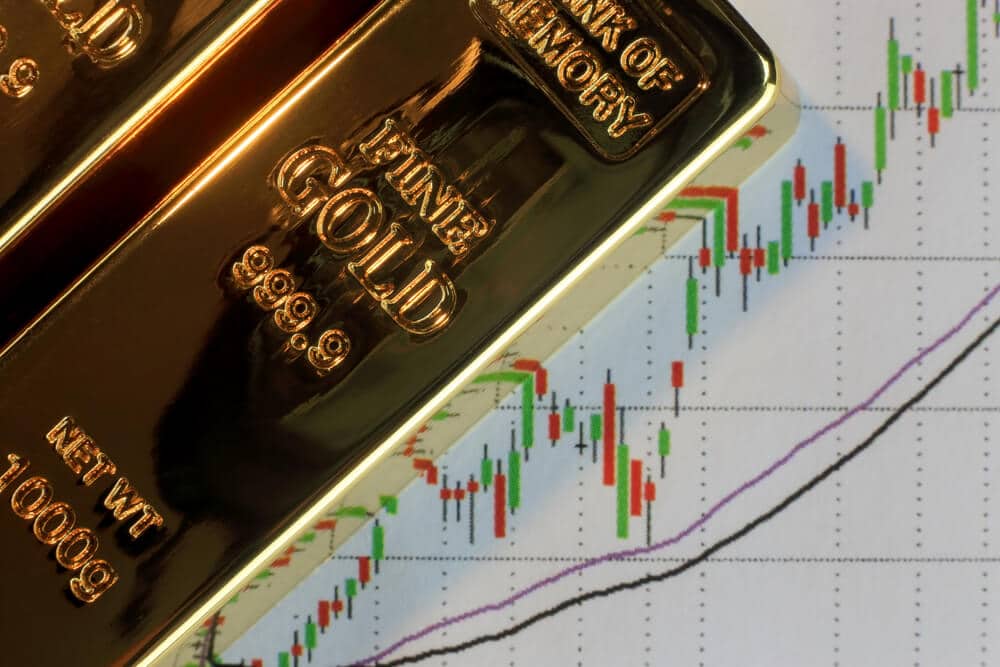 10-year US Bonds Touched near to 2% mark which is higher and US inflation data expected to come at 7.3%y/y in January. This is the highest reading since 1982.
This week US CPI and FED Monetary policy reports remain the key meetings further drive the Gold Prices.
US Dollar: US & China Business council
USDCHF is moving in the Descending channel and the market has fallen from the lower high area of the channel.
China is busy arranging Winter Olympics stages and upcoming legislative meetings in March.
But the US & China Business council will happen and 265-member advocacy groups in Washington.
Both sides would increase import tariffs due to intense pressure from Congress to down the Chinese entities in the US.
And US Commerce Department said 33 Chinese companies are on the unverified list, so US Exporters must be cautious about shipping goods to those companies.
Trade Ties remains uncertain between US and China; China is entirely focused on Winter Olympics and Other meetings.
If Any tariffs are increased from the US, China also imposes more taxes on the US on Imports.
France and UK makes tensions for Russian comments on Ukraine
French Counterpart Emmanuel Macron made telephonic talks with Russian President Putin last day, and they made a softer tone in progress.
Russian President won't allow his comment to step back from Ukraine to join NATO.
UK PM Johnson added comments it created more fears from UK Side to war with Russia; he said RAFT Fighter Typhoons and Royal Navy Warships are ready to protect South-Eastern Europe.
UK is preparing to reinforce the NATO Battle Group in Estonia.
The risk of the Russia and Ukraine war makes Oil to cross 100$ mark anytime soon
EURO: ECB Lagarde Speech
EURUSD is moving in the Descending triangle pattern and the market has retested the Support area of the Descending triangle pattern.

EURUSD slight down from the Resistance zone as ECB Meeting held last day.
And ECB President Lagarde Speech happened last day; she said there would be no rate hike until purchasing assets are finished.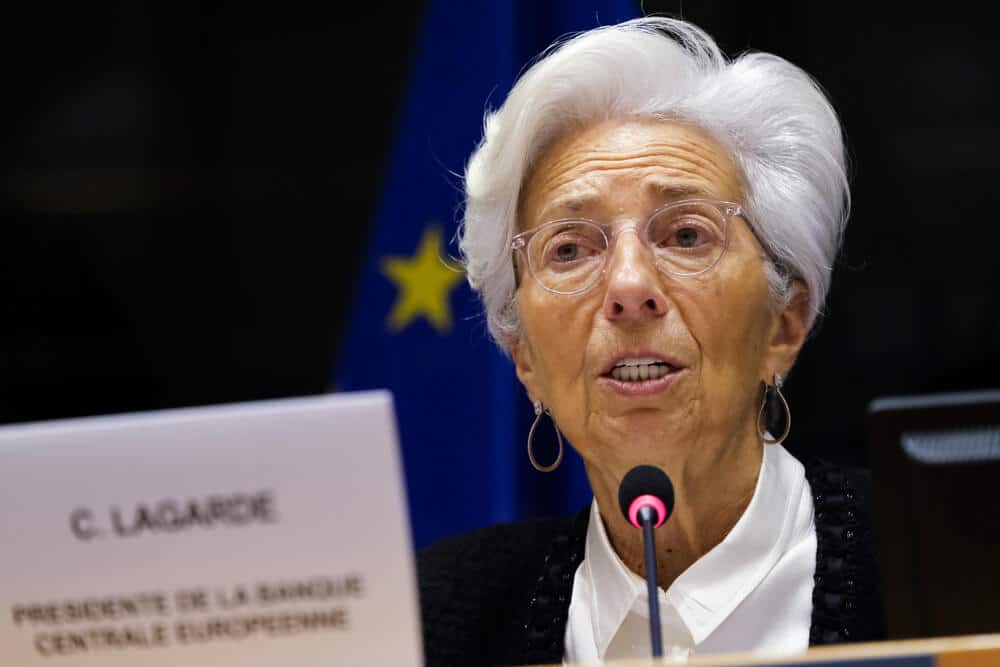 So, News looked more Dovish than hawkish comment happened last Friday.
And RBNZ Governor ORR said Central Bank has started to do central Bank Digital currency (CBDC) Steps.
As of now, the euro currency is waiting for US CPI data and FED Monetary Report.
UK Pound: Brexit talks resumes this week Friday
GBPUSD is moving in the Box Pattern and the market has reached the resistance area of the pattern.

GBPUSD is surrounded by UK PM Johnson Political party fears and Brexit fears in the phase.
In Northern Ireland – Elections are going to happen.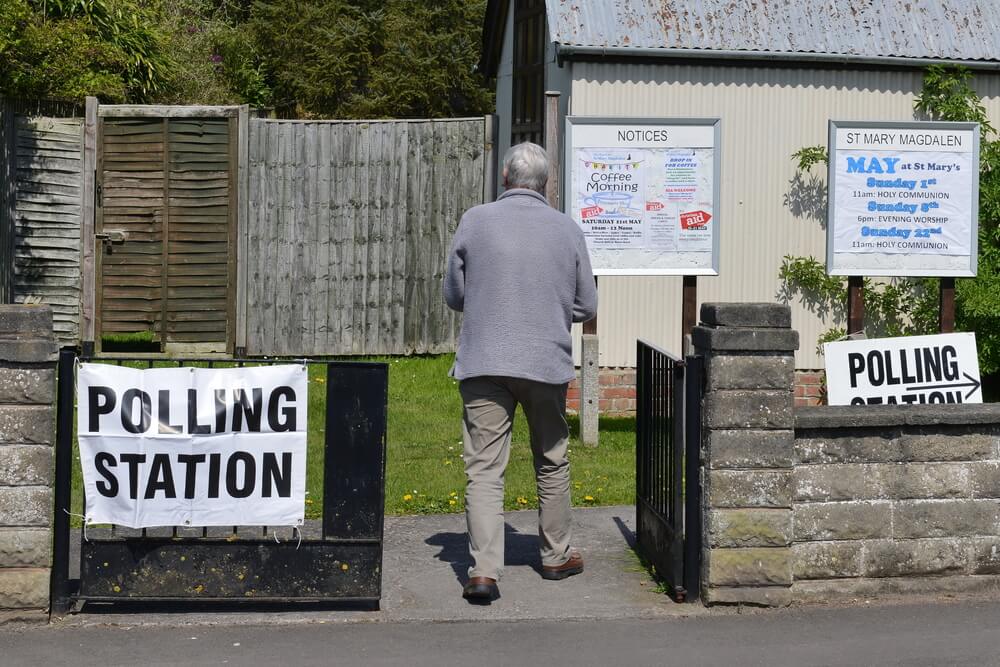 The Democratic Unionist Party said Northern Ireland Power sharing would not be allowed unless European Commission abandons the checks of British Goods arrived here.
And on Friday, Brexit talks between UK Brexit minister Liz Truss and European Commission Vice President Maros Sefcovic.
So, UK Pound has Various pressures to move forward against US Dollar.
Canadian Dollar: NBF hopes for the Bank of Canada to do five more rate hikes in 2022
CADJPY is moving in the Symmetrical triangle pattern and the market has fallen from the top area of the Pattern.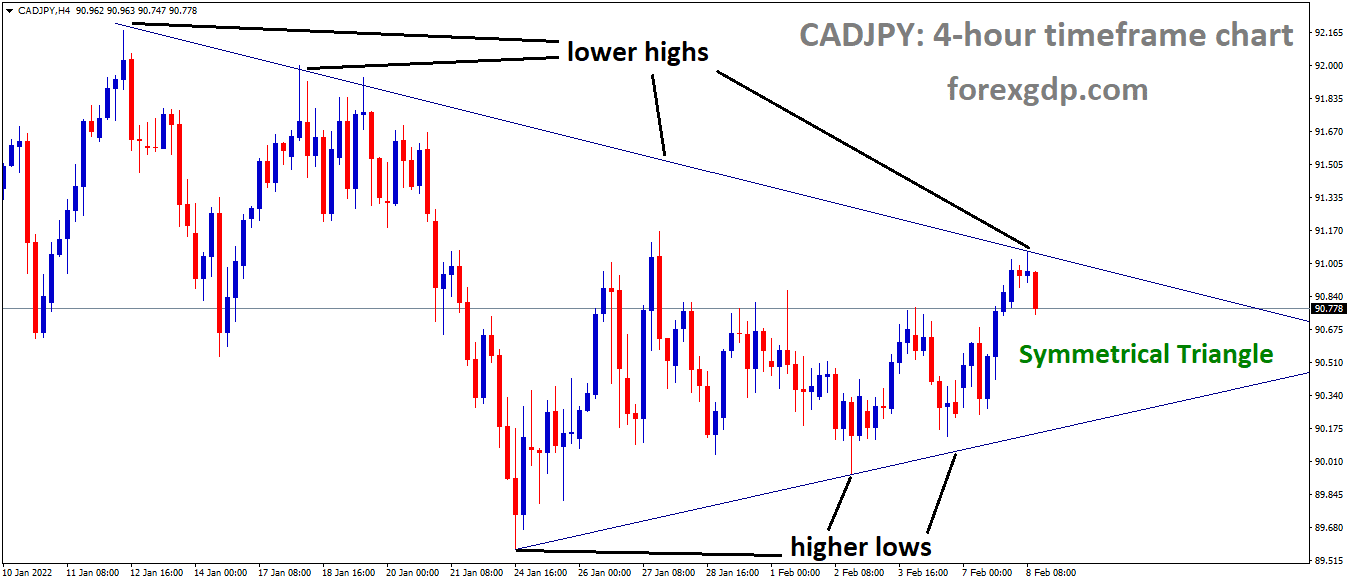 National Bank of Canada Analysts expected, Loonie to perform well this year, and the reading may become 1.20 this year.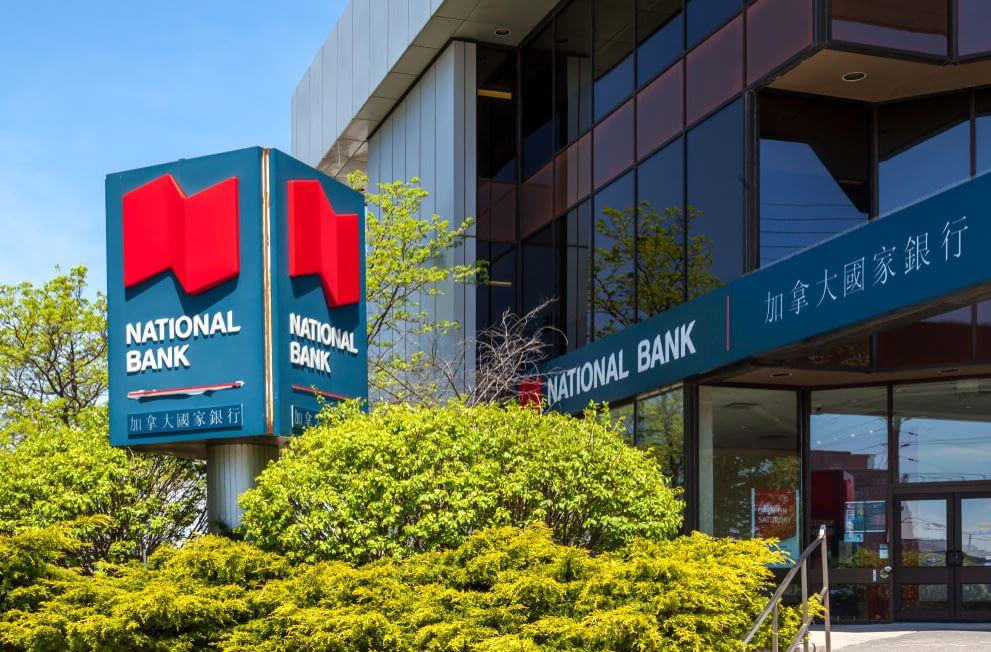 Canadian inflation data will be 5% this is benefited the Bank of Canada to hike five more times.
Analysts expected BoC versus FED shows 5 Vs four rate hikes is possible.
And Bank of Canada has a target of 1.50% versus the 1.25% target of FED.
So USDCAD makes 1.20 level soon by this rate hikes in proper time intervals in 2022.
Japanese Yen: the US and Japan finally agreed on no Tariffs for Steel Exports
AUDJPY is moving in the Descending channel and the market has reached the lower high area of the channel.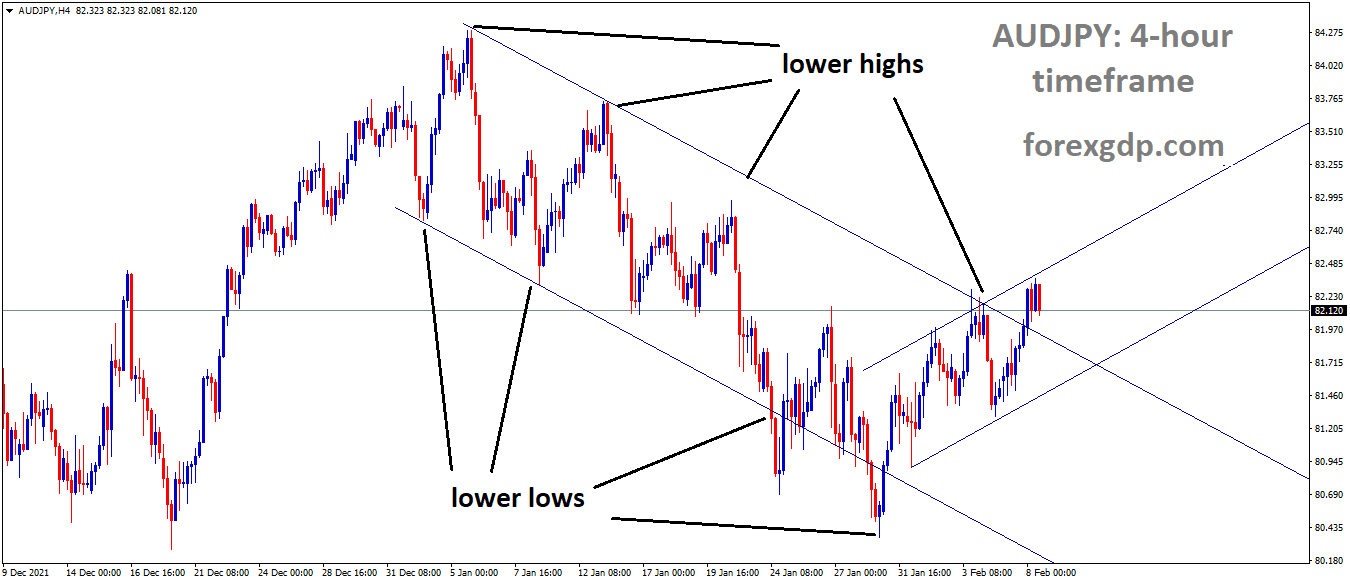 US and Japan finally agreed to remove Trump-Era Tariffs for Japan's export of Steel production to the US like the US has removed EU tariffs Last year. This makes More relief for tariff-free steel exports to the US During this pandemic.
The US Said Japan has to fight for excess steel manufacturing as centred in China.
Steel and Aluminum produce more carbon, so excessive Steel Dumping cause more harm to Global warming.
In the US, 70% of steel is made from Electric Furnaces, But Japan uses Coal Blast Furnaces to produce steel that emits higher carbon than Electric furnaces.
So, Japan also agreed with US Commitments to Produce steel properly and Exports without emitting higher carbon.
Australian Dollar: Iron Ore prices helped AUD to stronger
GBPAUD is moving in an Ascending channel and the market has to rebound from the higher low area of the channel.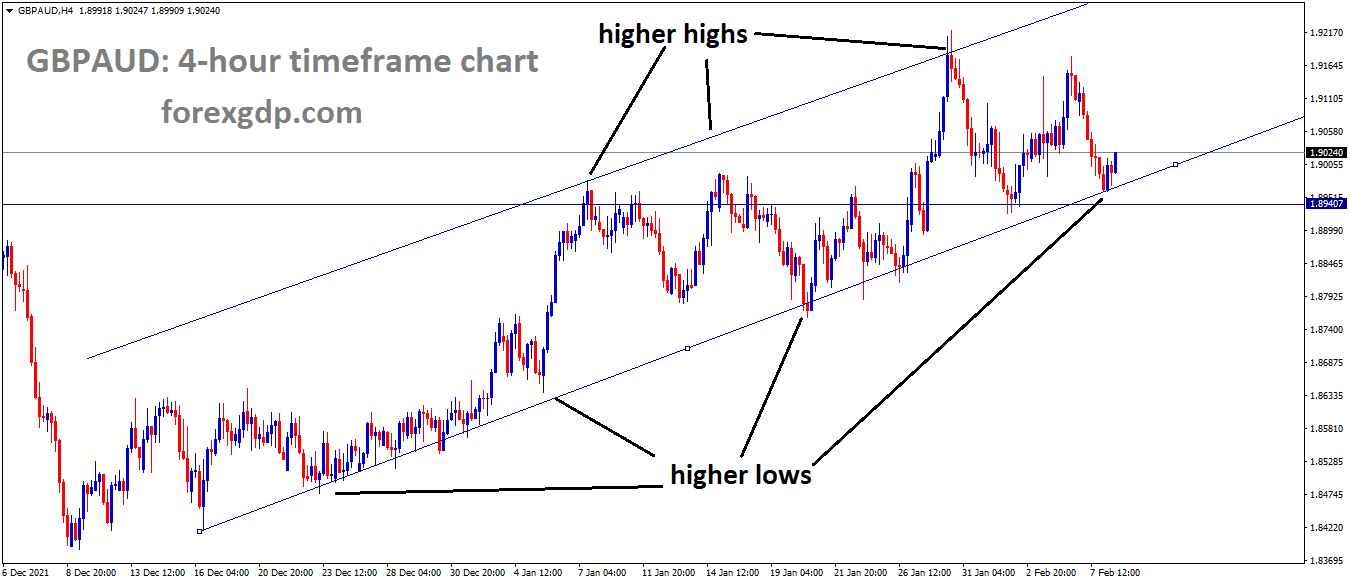 Australian Dollar rebounded from the Support zone as US Dollar Fallen more.
US and China on Trade tariff fears, Australia have firm commitments from China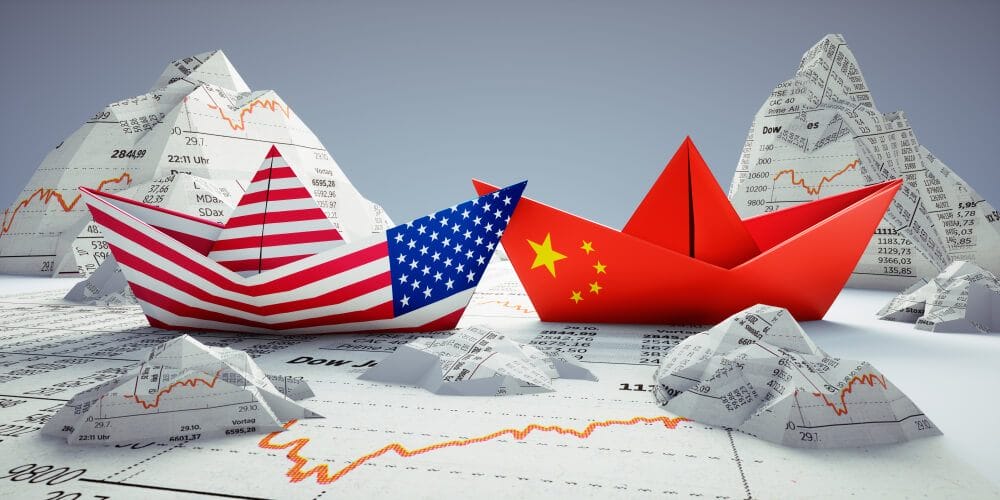 And Pessimism serving between China and Australia due to Australian PM Scott Morrison interfere in South China sea matters.
But Now, Covid-19 spread and Real estate difficulties makes China retain a relationship with Australia, Now slowly begins for Australian Iron Ore imports.
And more commodity materials exports from Australia to China makes the Australian Dollar stronger.
Russia and US sanctions on war fears of Ukraine made Riskier currencies lower prices to trade.
New Zealand Dollar: RBNZ Orr Speech
NZDJPY is moving in the Ascending triangle pattern and the market has fallen from the Resistance area of the pattern.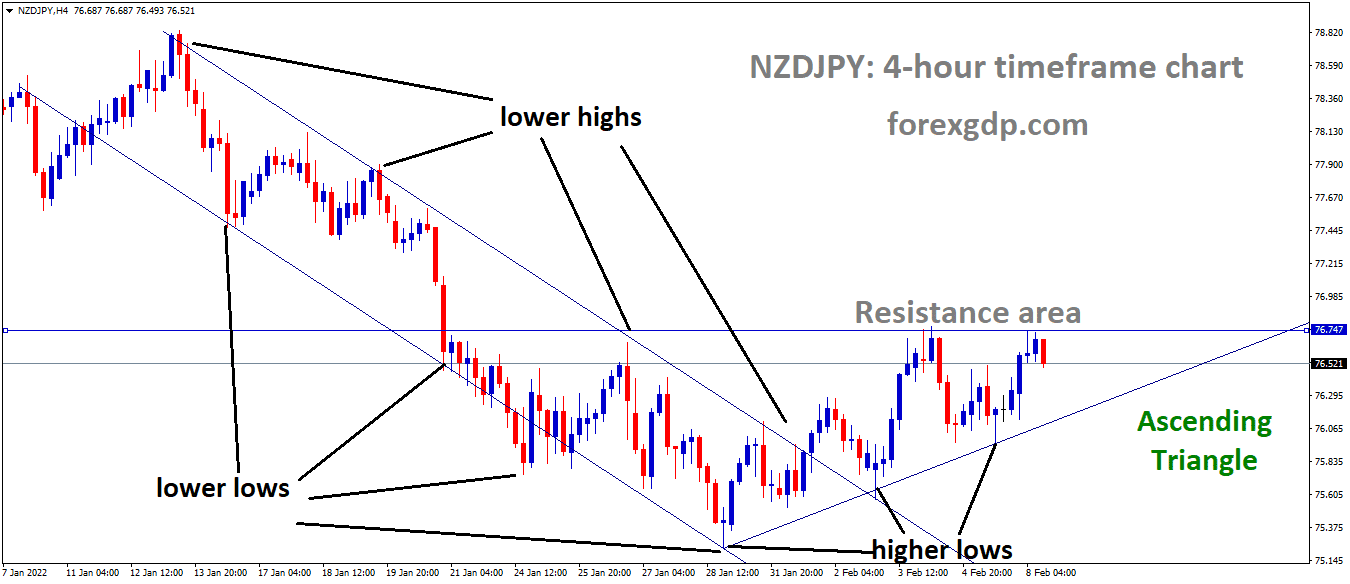 Reserve Bank of New Zealand Governor Orr Speech happened Last day, and He announced Central bank processing the Central Bank Digital Currency this month.
More rate hikes from RBNZ are expected, and RBA will kick the rate hike in November 2022.
RBA keeps more patience to rate hikes because anything can happen in the economy, so at least 80% of the economy retain back to Pre-pandemic level will help RBA do Rate hikes in the economy.
Swiss Franc: SNB intervene in FX Market to control Swiss Franc Appreciation
CHFJPY is moving in an Ascending channel and the market has rebounded from the higher low area of the channel.
Swiss Franc made lower against USD and made stronger against riskier currencies.
And SNB has any time to intervene in the Forex markets to slowdown the prices of CHF Prices in markets.
These measures will enough Boosts in markets due to Exports are more suffering if CHF pairs day by day rising.
Analysts expected 50Bps rate hikes in March to control US inflation; SNB will rate hike or cut if inflation prices are moving higher in Switzerland.
---
Don't trade at your free time, instead trade the markets only when there are confirmed trade setups.

Get confirmed trade setups here: https://www.forexgdp.com/buy/