Crude Oil is moving in an ascending channel and reached the higher high area of the channel.
Where Is Crude Oil Today
Ever since the crisis began in Europe between Russia and Ukraine, the US has been using its reserves to supply the shortage of oil in the world.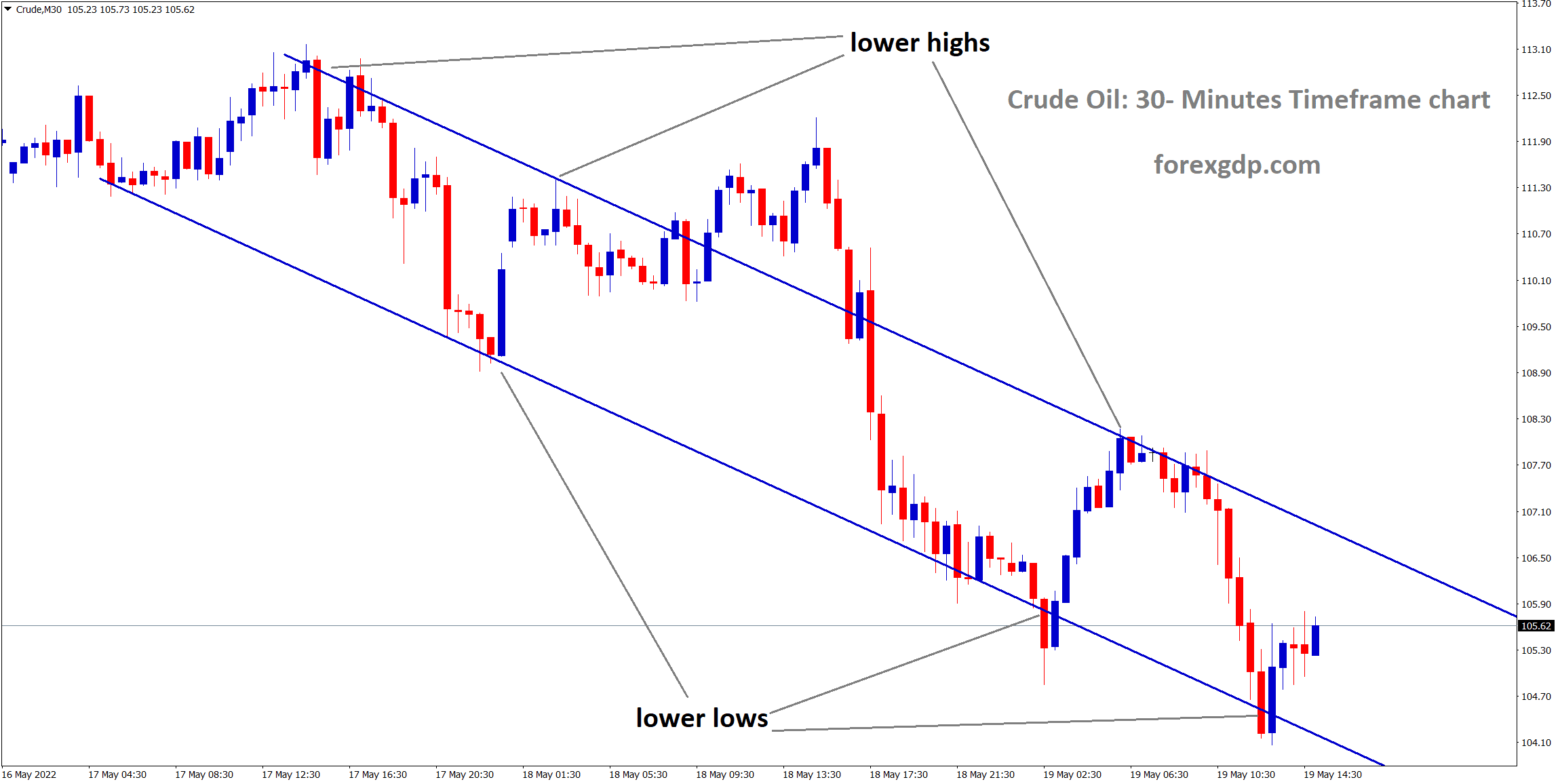 Crude oil is moving in a descending channel and the market has rebounded from the lower low area of the channel.
This past week was especially unstable due to the fact that we recently found out that the US has lost over 3 million oil barrels in its reserves. Following this release of information, crude oil started showing bearish market conditions and faced a drop from 114 to just about 104 in a matter of days. It slightly recovered since then and is now teasing at around the 105 region.
US Oil Inventory Levels
Ever since the world started facing a shortage in oil supply, there have been two types of nations. The first type is the one that shares its already limited oil supply with the rest of the world. The second type is the one that becomes greedy and bans all exportation of oil so that only they can benefit from their limited oil supply. The US belongs to the first type of nation. So while the world was in a short supply of oil, the US opened up its oil reserves for the entire world and has been helping out to meet the demands of several nations, especially in the European Union. The main reason why the US has been so welcoming is that they want the world to stop relying on Russian oil. And so due to the fact that the US has been sharing its oil supply, we recently found out that the US faced a huge drop of about 3.4 million barrels in its oil reserves. Similarly, gasoline reserves also faced a drop of about 4.8 million barrels.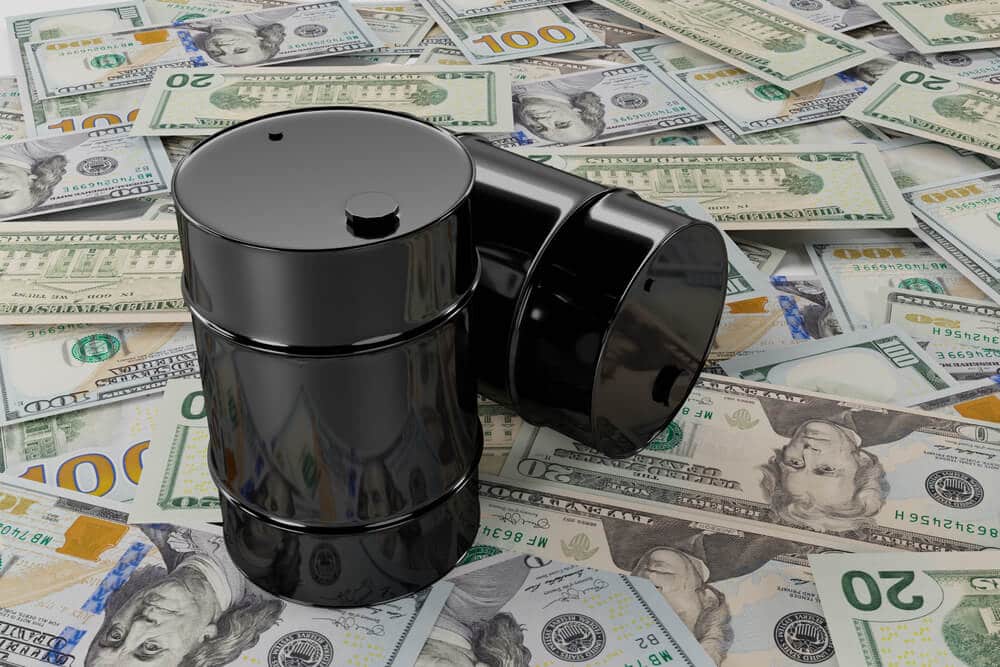 Matt Smith, lead Oil Analyst at Kpler has been following this story and reveals, "Despite a 5-million-barrel release from the SPR, higher production and stronger imports, stronger refining activity and crude exports have encouraged a draw to (crude) inventories. The crude draw was joined by a solid drop in gasoline inventories as implied demand climbed back above 9 [million barrels a day] for the first week in 14. Distillate implied demand also showed a minor tick higher but inventories still showed a minor build. The equity market selloff appeared to take the steam out of energy futures. Data was bullish but with recession fears back in play, it seems to not matter. And with unaffordable prices at the pump, which are a byproduct of demand exceeding supply, the Fed will be on a mission to raise rates to at least moderate the demand side of the economy, which could eventually filter through to a mild form of demand destruction where there could be a buyer strike rather than buyers splurge over U.S. peak driving season."
Crude Oil Moving in ascending channel.
Venezuela Oil Sanctions
As we've just discussed above, the US recently revealed a huge drop in its oil inventory levels. This is quite alarming as the US has always maintained a good amount of reserves in case of emergencies but it has now almost completely wiped out its reserves due to supplying the EU with oil to help them stop getting it from Russia. As a result, the US is now looking to other means of obtaining their oil supply. President Biden is in talks with the government of Venezuela to obtain oil from them. Venezuela had previously been supplying the US with oil but due to mismanagement within the Venezuelan government, the US had placed sanctions on their oil. Now, the US is looking to reopen negotiations with them in hopes that they will supply the US with some much-needed oil to fill up their reserves.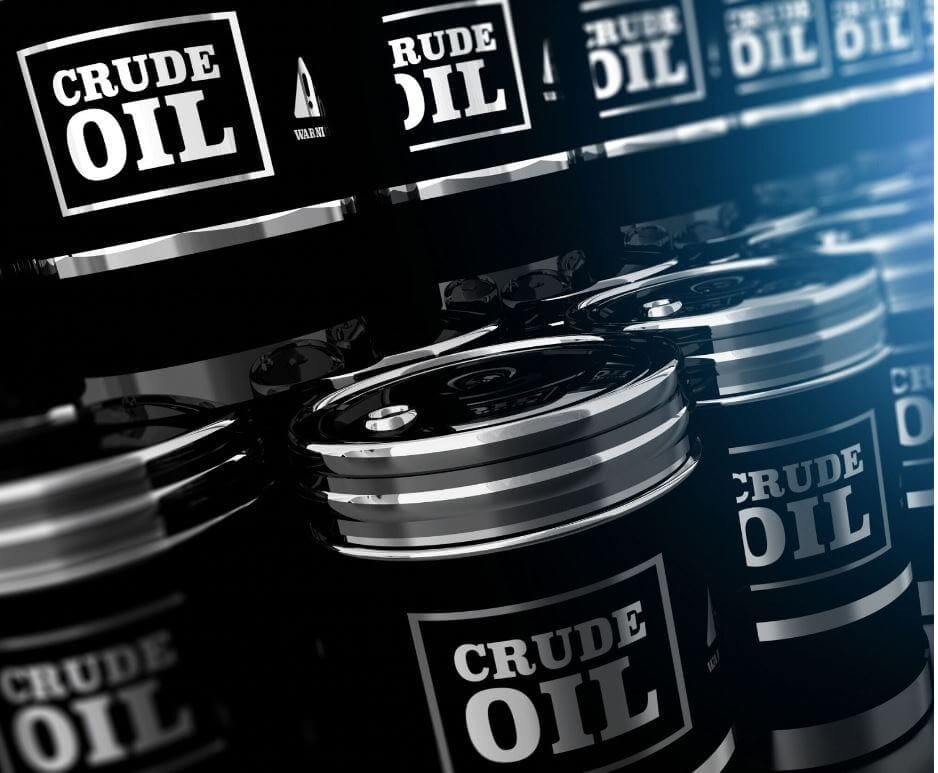 Economists at the Washington Post have been analyzing the tensions between the US and Venezuela and reveal, "The administration is trying to take advantage of a closing window of opportunity in Latin America before midterm elections in November that could bring Republicans to power in Washington. A leftward shift across Latin America, which could continue in elections in Colombia and Brazil this year, is leaving the United States with fewer allies against Venezuela and Cuba. Both of the leading presidential candidates in Colombia, which is set to face a first-round vote next week, have discussed improving relations with neighboring Venezuela. The White House is facing a potential embarrassment over the Summit of the Americas that President Biden is set to host next month in Los Angeles. They apparently do not want non-democratic countries, including Cuba, Venezuela, and Nicaragua, to attend."
China Imports Iranian Oil
In a surprising turn of events, it seems as though China is secretly importing Iranian oil more than it's letting everyone think. China's oil supply mainly comes from Russia among other countries and it has contracts with these countries which prevent it from obtaining oil from anywhere else. However, it seems as though China is all set to offload about 2 million barrels of oil that it just received from Iran. This oil is said to come from Iran but is transported through third parties to make it seem like it is coming from somewhere else. Analysts are predicting that Iran makes up for 7% of China's oil supply. This is a lot more than it is allowed to import from Iran and it seems like it can no longer hide this break of the contractual agreement.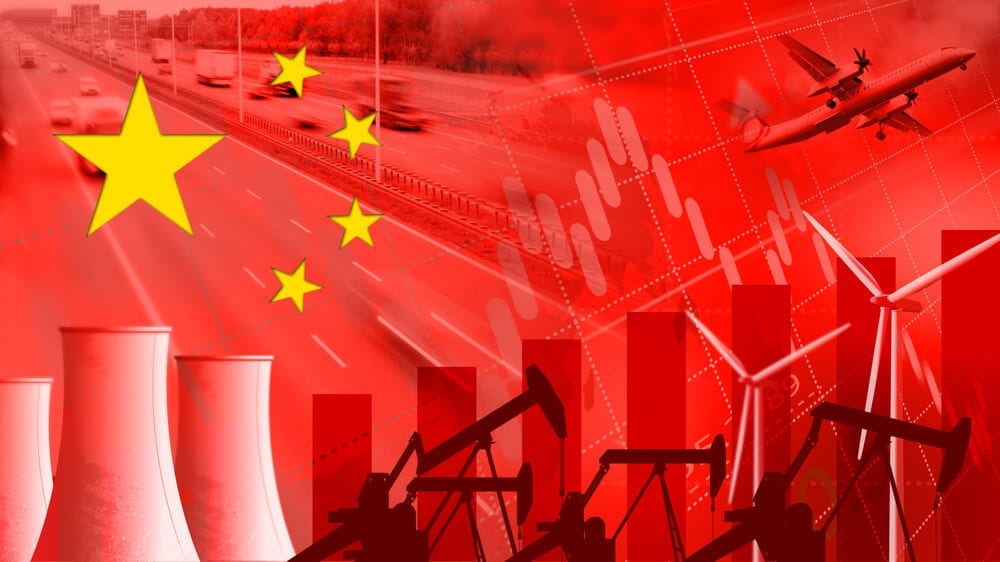 An oil analyst at Kpler has revealed, "Iranian oil exports rose to 870,000 barrels per day in the first three months of this year, which represents a 30% increase over total 2021 exports. Nor is China expected to be hit by secondary sanctions by the U.S. for dealing with Iran because Washington has its plate full with Russia. While Iran may be optimistic following Washington's move yesterday to ease some sanctions on Venezuela, so far, there are no indications of progress in the nuclear deal with Iran. Despite a lack of agreement, Iran appears to be preparing for some form of sanctions easing due to supply pressure as a result of sanctions on Russia."