Gold: US Seven day average cases hit higher to 290K of Covid-19
Gold rates are higher from support zones due to the US Dollar weakness in the market, But so US Domestic data performing well.
XAUUSD Gold price is moving in an Ascending channel and the market has rebounded from the higher low area of the channel and reached the horizontal resistance area.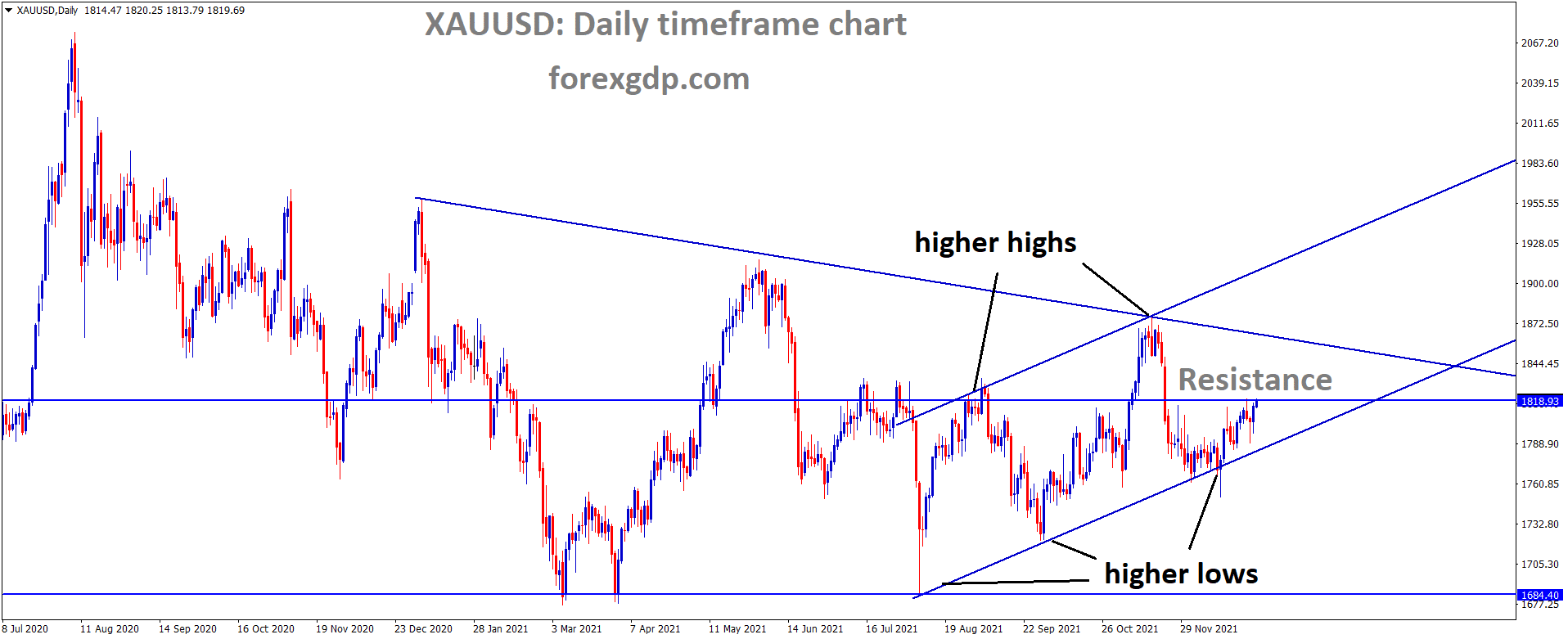 And Eurozone shows more restrictions for New year festival celebrations due to 1 million deaths for covid-19.
As Reuters said, London, Brussels, Zurich, Warsaw, and Rome have cancelled traditional concerts and Fireworks displays.
The US Seven-day average of covid-19 rises to 290k as a second consecutive day.
US Dollar strength is market fears, and now geopolitical tensions are Iran.
Iran's Space launch made concern for denuclearization talks and deal with Global leaders.
China and Hongkong relationship worsened, US pushed back China to release Hong Kong Journals.
US Dollar: US Domestic data came positive
GBPUSD is moving in the Descending channel and the market has reached near to the Lower high area of the channel.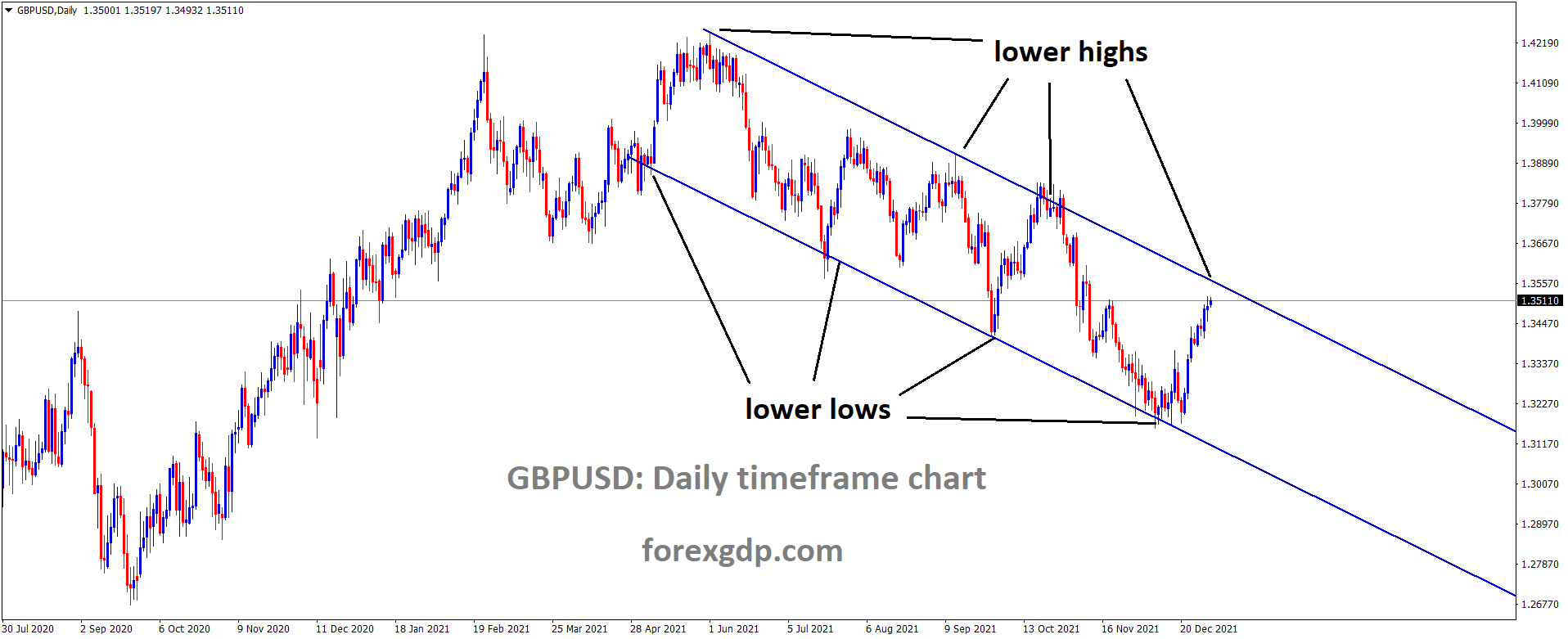 US Chicago, Purchasing managers index, rose to 63.1 from 62.0 for December month.
US Initial Jobless claims eased to 198K versus 208K expected.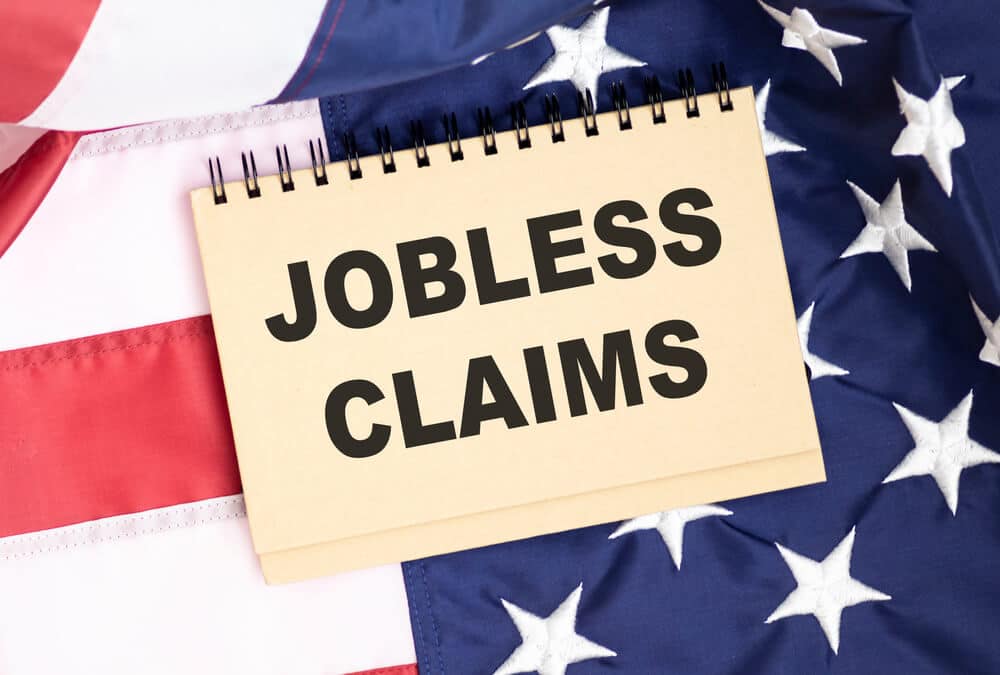 US Jobs data shows significantly lower since 1969, and Labor markets are tighter than expected.
This will support FED to do rate hikes in March or April.
Iran deal is pessimistic outlook due to Iran announced Space launch, and it makes disappointment for Global leaders to talk with Iran.
US and Russian President telephonic conversation
US President Joe Biden and Russian President Vladimir Putin had a telephonic conversation.
They warned each other, and US President said Russia invades Ukraine, then our relationship will be going worse than ever before.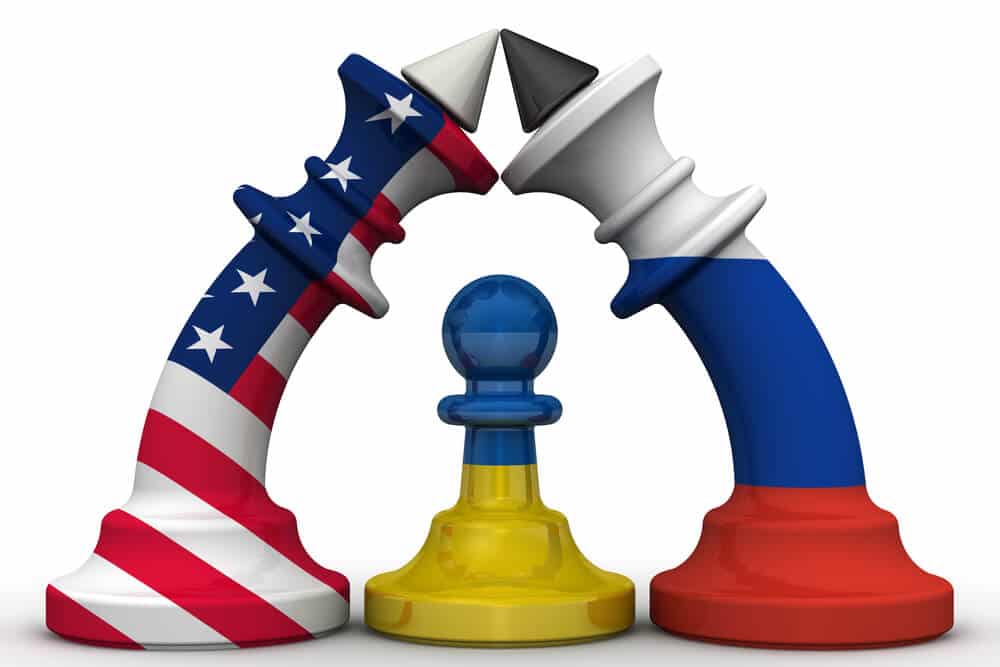 White house reported Jen Psaki's said Biden have clear in his path, Russia invaded Ukraine, the US and its allies counter-attack on Russia.
Kremlin news said Putin told Biden that any sanctions against Russia would rupture ties between Russia and the US.
Kremlin Aide Yuri Ushakov said borders near Ukraine have strong Russian forces to protect Moskow from the western areas.
EURO: ECB patience with Monetary policy settings
EURCAD is moving in an Ascending channel and the market has reached the higher low area of the channel.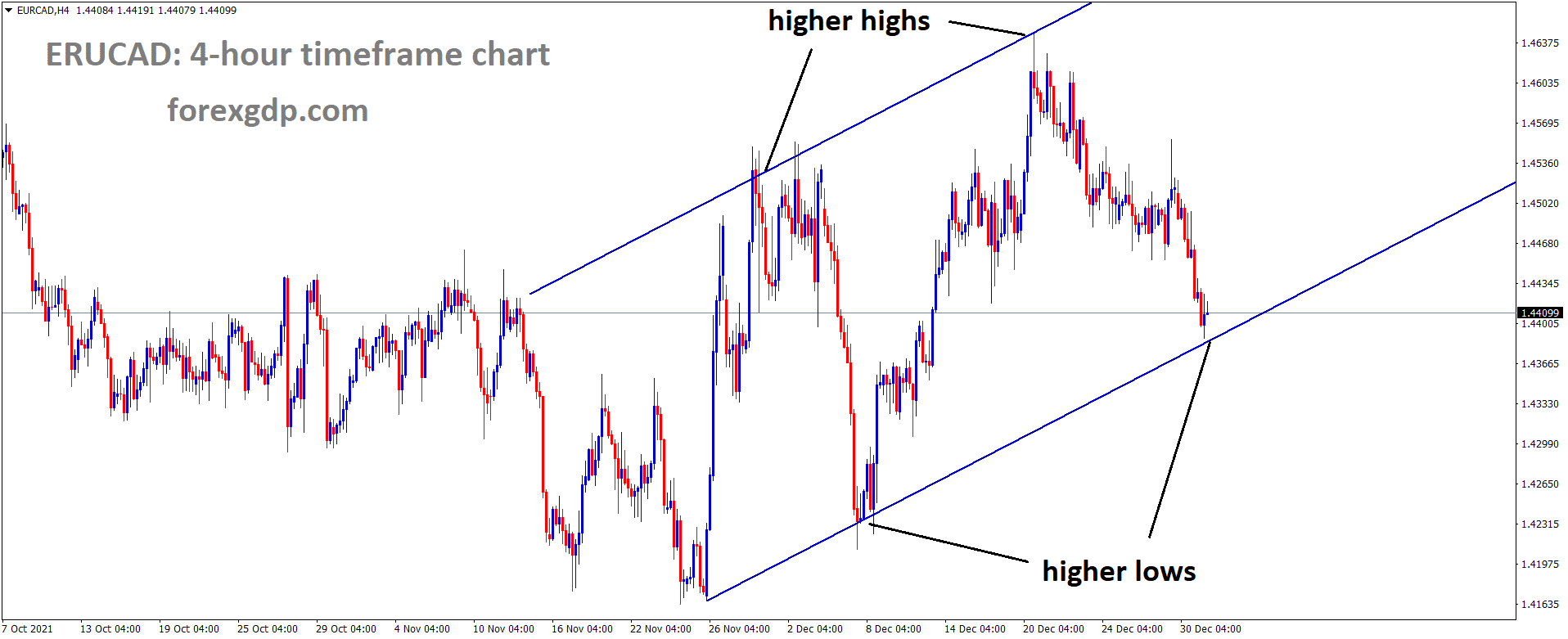 ECB has made a more Dovish stance in monetary policy settings so far and has more patience in monetary tapering and rate hikes.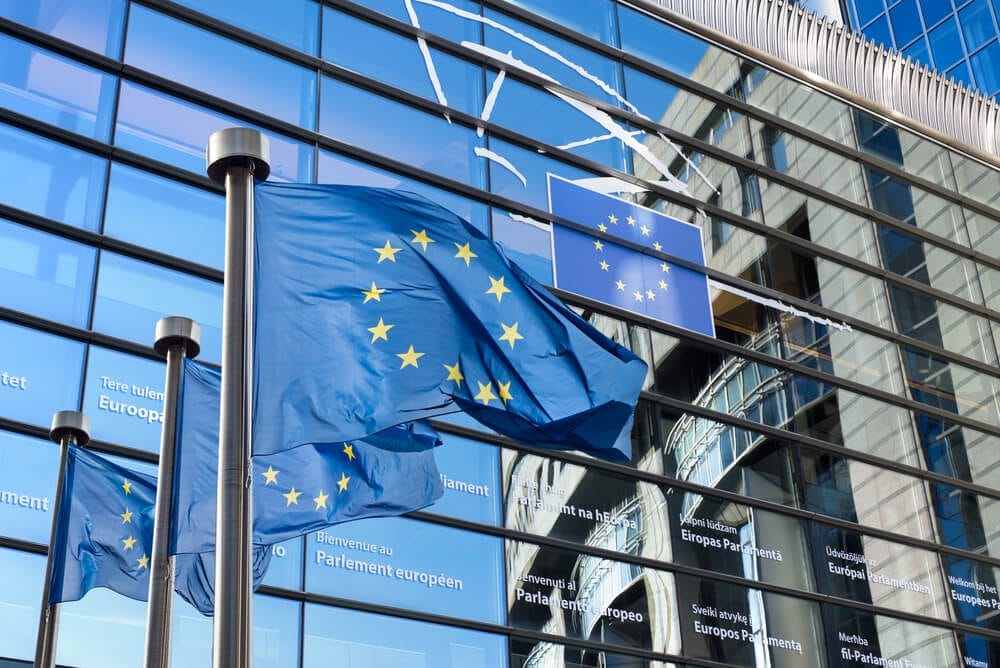 Omicron variant spread in Europe made some regions lockdown like the Netherlands announced new year lockdown to control spreads.
And SNB has a robust negative rate at -0.75% due to more deposits on fear of markets on the covid-19 concern.
EURCHF dragged down more from 1.09 to 1.0350 area this year, due to ECB has not taken proper tapering steps to control the inflation rate in Eurozone.
For this ECB commented, inflation rates are temporary, not stable, it will come down once Covid-19 is solved.
UK POUND: BoE expected to do another rate hike in 2022
GBPCAD is moving in the Descending channel and the market has fallen from the horizontal resistance area.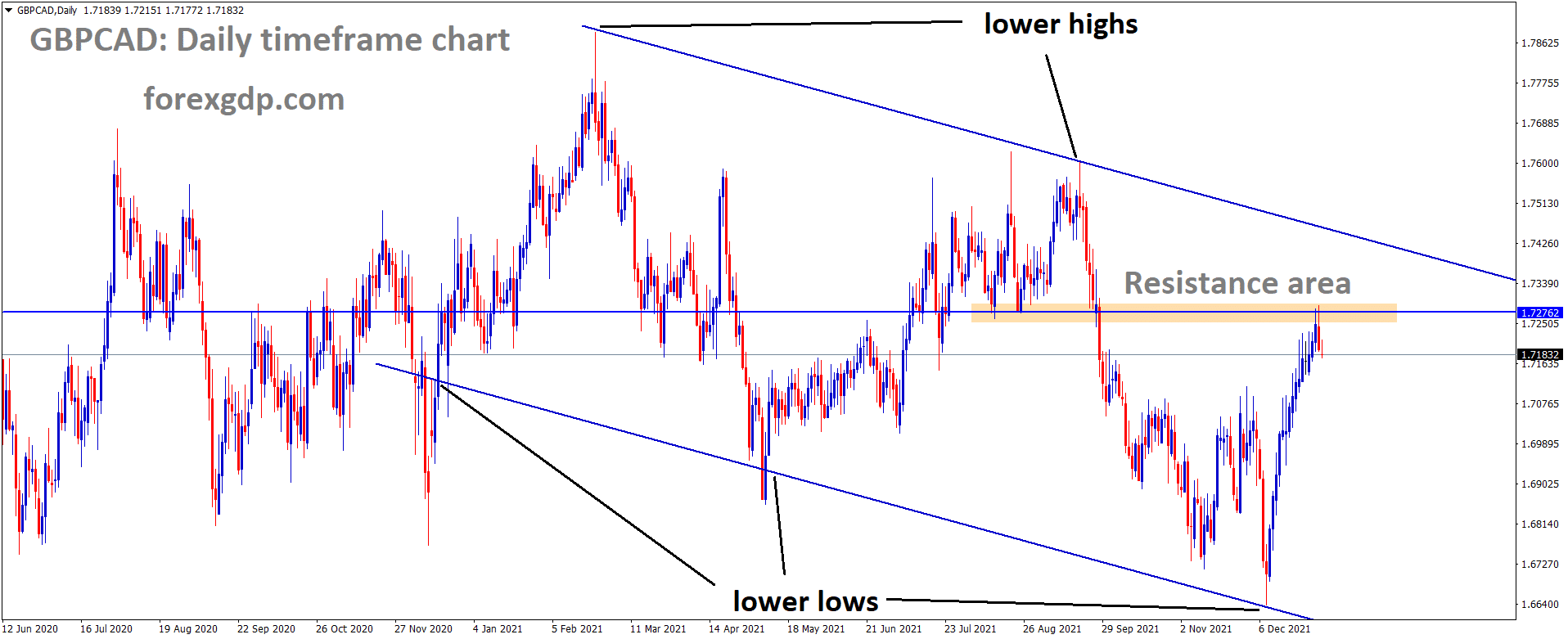 Bank of England made rate hikes of 15 basis points in the last three years to 0.25% from 0.10% in the December monthly meeting.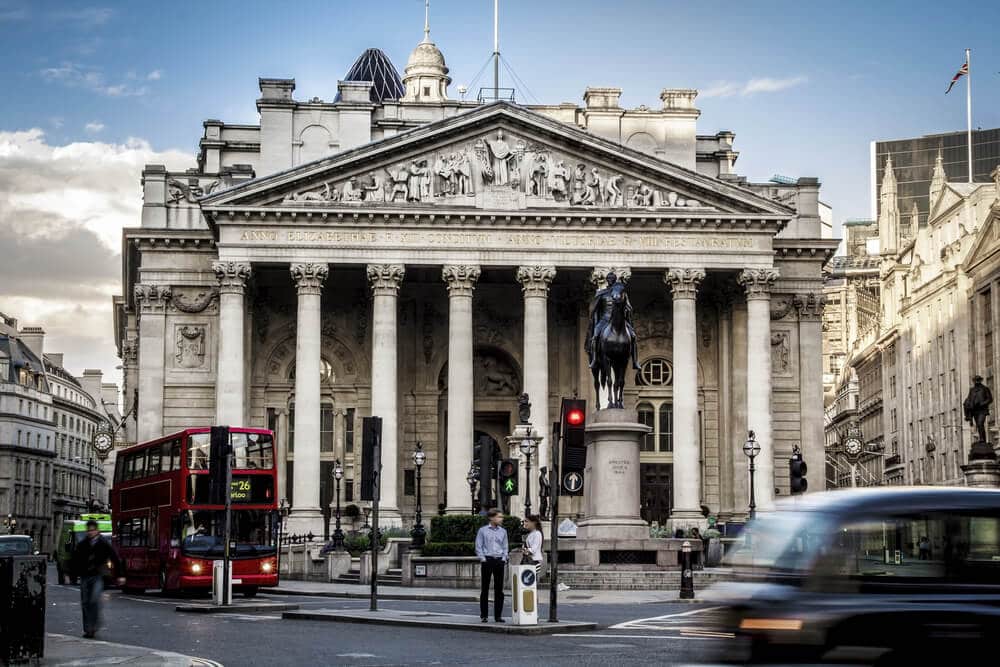 According to the National Bureau of Statistics, the unexpected rate hike came after the inflation rate stood high at 5.1%.
Even Covid-19 cases remain higher in the UK, the Bank of England made a firm decision on rate hikes.
As Employments seats are fulfilled to 75.5%, the Unemployment rate fell to 4.2%.
By Considering these, the Furlough scheme was ended in September due to Labor markets being in tight conditions.
And Annual Growth of the pay scale rose to 4.9%.
And Bank of England might do another rate hike by 25bps in the February meeting and then in May.
Canadian Dollar: Quebec announced Curfew for Newyear Eves
CADJPY has broken the Descending channel and the market has reached the horizontal resistance area.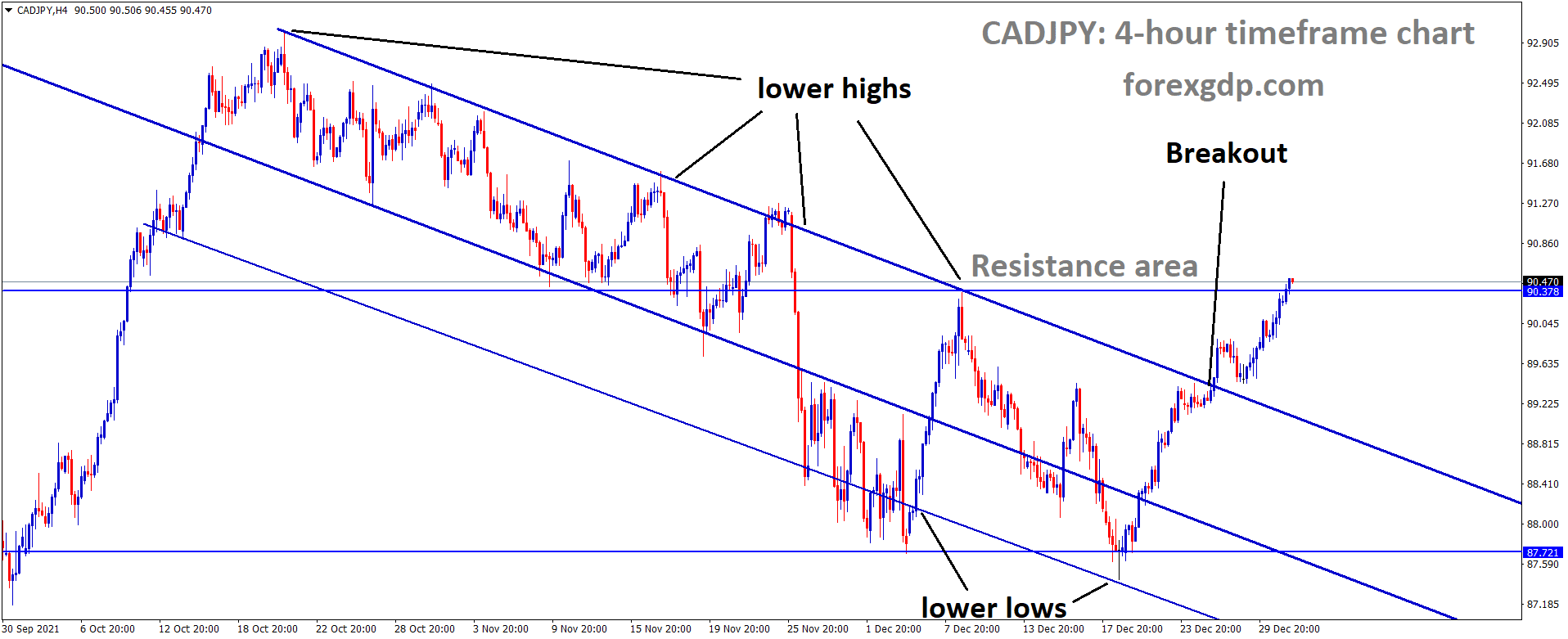 Canadian Dollar rose more as oil prices higher daily.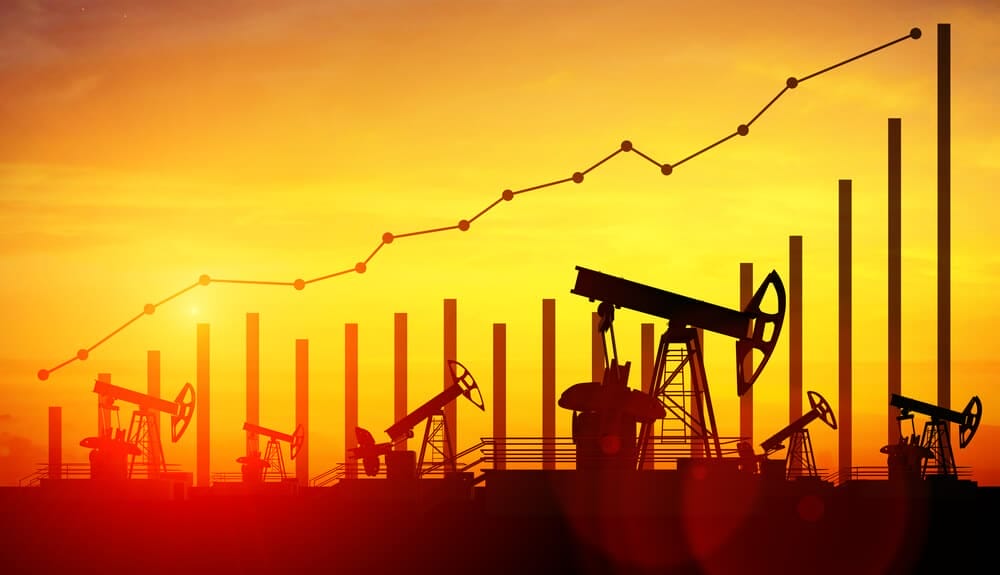 In Canada, the Quebec region announced a Curfew from 10 PM to 5 AM is before new year day to avoid the omicron variant's spread.
But Major countries have not announced any curfew on Newyear Eves.
Oil prices are supported by the Omicron variant, which is less severe than the Delta variant, so OPEC+ nation agreed for Oil outputs extension up to the first quarter of 2022.
Iran Nuclear deal is not optimistic due to Iran's space launch being announced yesterday.
Japanese Yen: US Domestic data, Chicago PMI  &initial jobless claims showed good numbers
AUDJPY is moving in an Ascending channel and the market has reached the higher high area of the channel.
Japanese Yen made weaker against counterparts due to more easing stimulus from Bank of Japan to support economy from the pandemic.
Doses of vaccinations are higher, and people must take two compulsory doses to avoid omicron variant spread.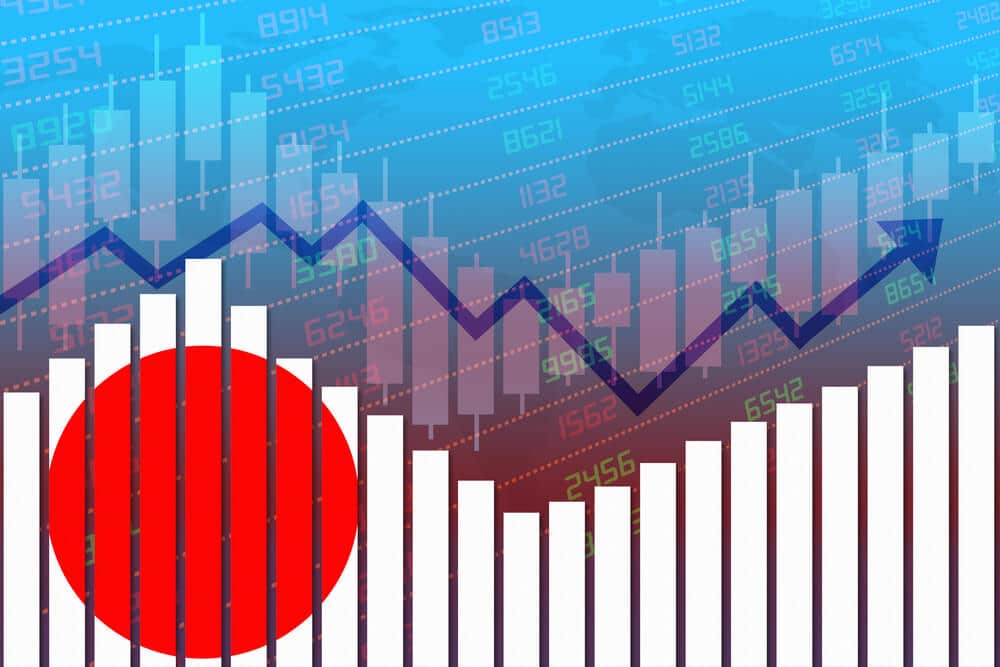 And Yen weakness shows counterparts to take profits against Japanese Yen.
Japan still has not put any lockdown restrictions on New year eve.
US Domestic data, Chicago PMI rose to 63.0 from 61.0 expected, supporting US Dollar.
Australian Dollar: Higher vaccination rates in Australia
AUDUSD is moving in an Ascending channel and the market has fallen from the higher high area of the channel.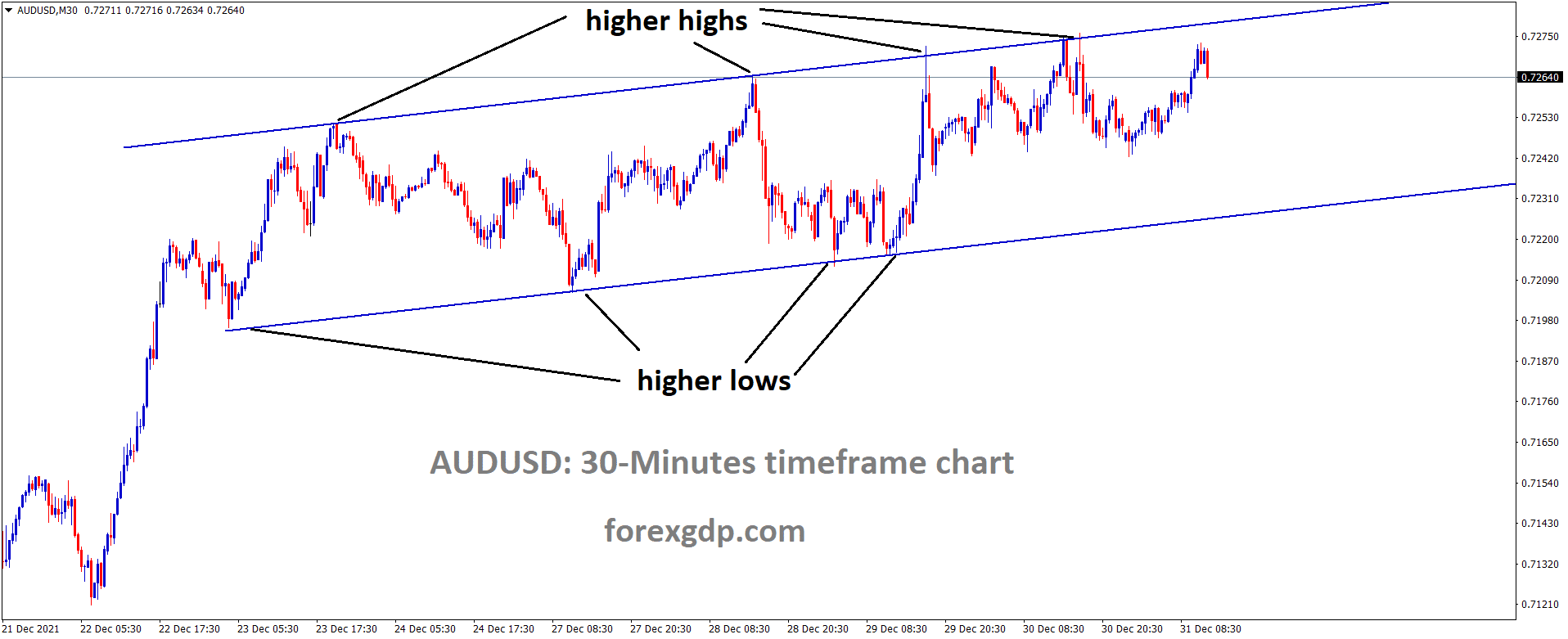 The Australian economy is resilient due to higher vaccination rates in Australian citizens, which makes zero Covid-19 concept in Australia.
So no more lockdowns announced for New year Eve this year.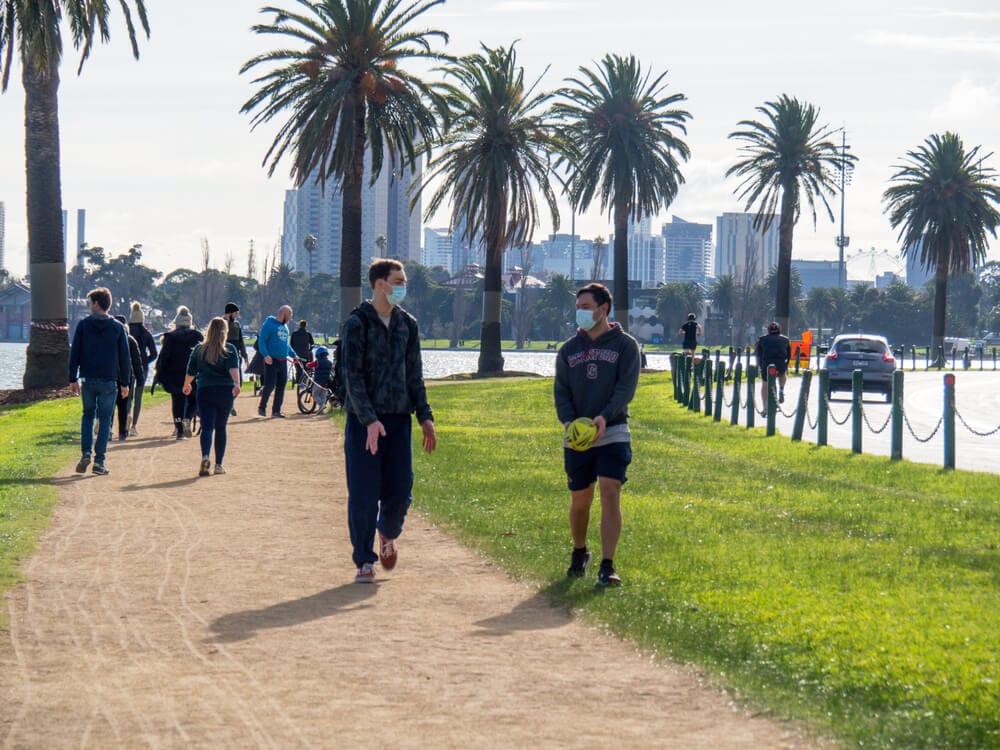 And Australian government also announced narrowing the close contact with Covid-19 person for 4hours, and the same instructions are followed in the US.
Australian Dollar made a 5.6% loss against US Dollar this year and 2% in December alone.
RBA accommodative policy stance and rate hikes sooner in 2022 will increase the Australian Dollar in 2022.
New Zealand Dollar: No lockdown for New year eve in NZ
NZDUSD is moving the Box Pattern and the market has consolidated at the horizontal resistance area..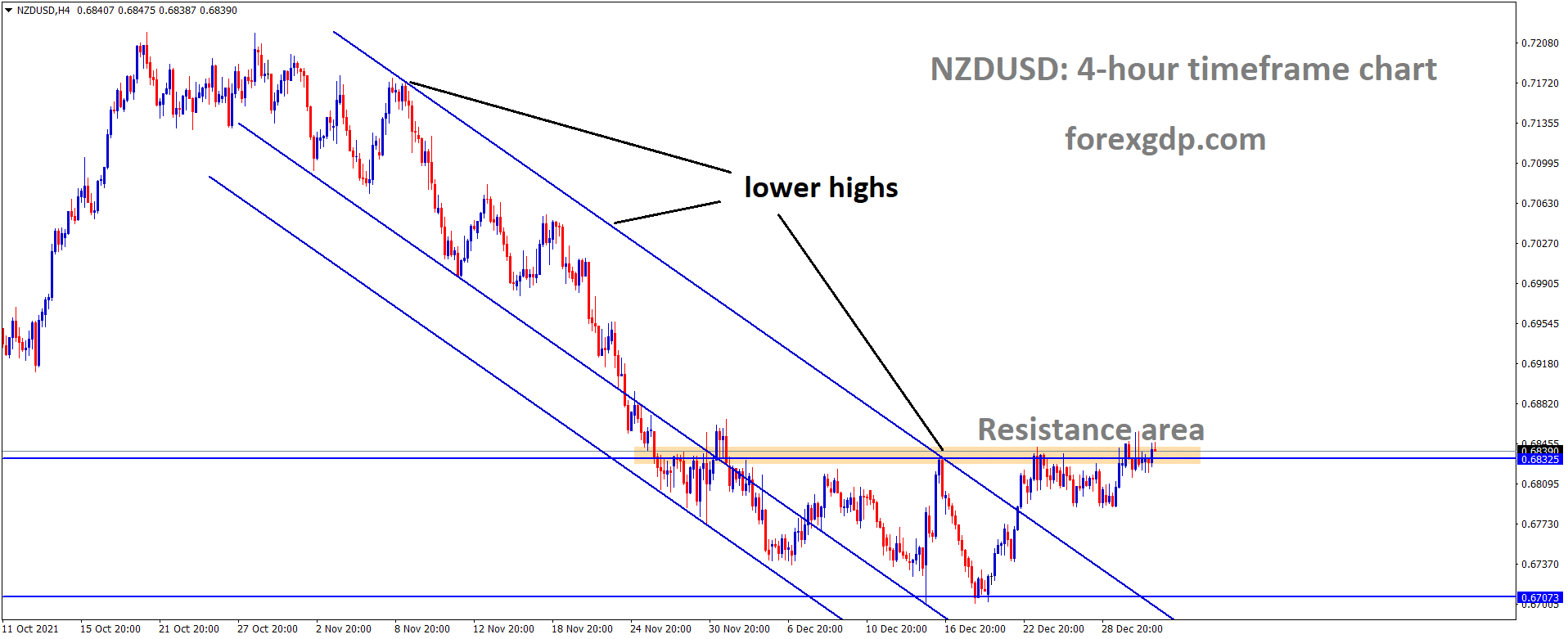 New Zealand Dollar benefits from no lockdown restrictions announced for New year eve, and the Omicron variant is less spread in New Zealand.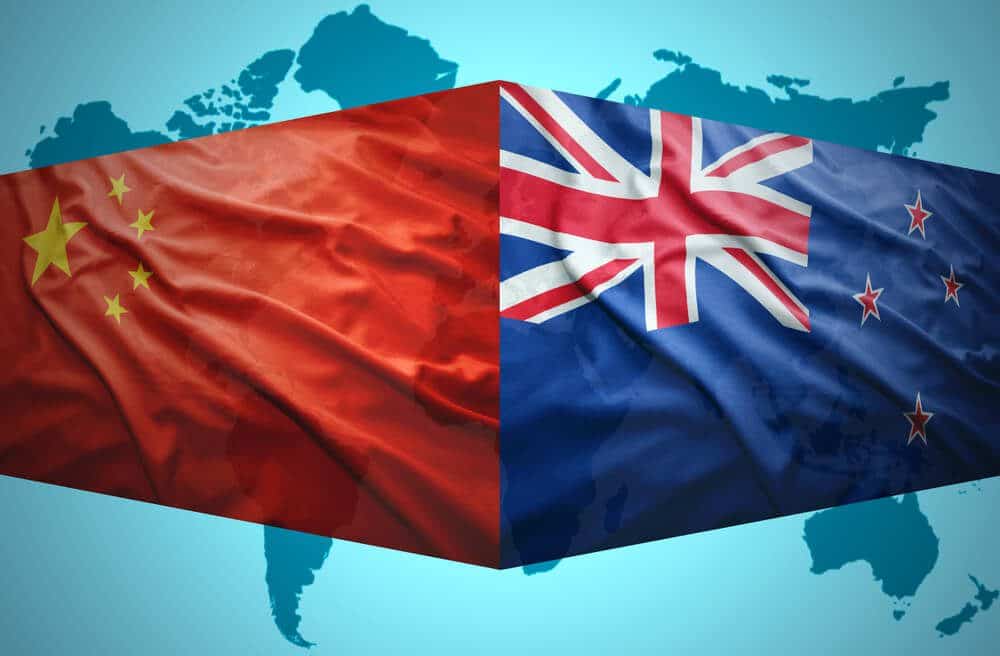 China easing of monetary policy settings supported New Zealand Dollar due to exports revenues being higher to China.
And US Dollar made lower after US inflation data printed higher in December month.
FED rate hikes are the only tool for calming the inflation rates in the US for now.
RBNZ has already done two rate hikes to 0.75% due to New Zealand Economy performing well from the third quarter.
Swiss Franc: Omicron variant pushed funds deposits to SNB due to fear ness in market
CHFJPY is moving in an Ascending channel and the market has rebounded from the higher low area of the channel.
Swiss Franc made higher against Japanese Yen, and US Dollar due to Deposits over SNB are higher.
And Omicron variant spread concerns makes fears in investors' minds to keep safe parking of funds to SNB (Swiss National Bank).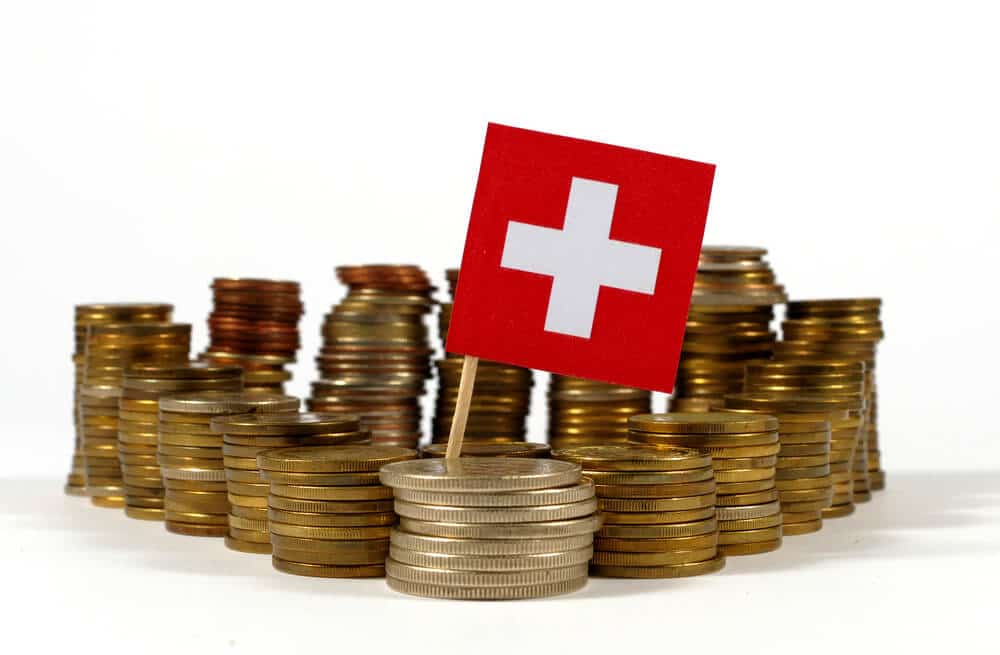 Yesterday US initial jobless claims came to the lowest since 1969 due to more development in US Economy.
And Chicago PMI beat expectations and rose to 63.1 from 61.8 in November, so far US Domestic data doing good.
USDCHF, GBPCHF, EURCHF are line currencies that fell from the highs due to the Strengthening of the Swiss Franc.
---
Don't trade at your free time, instead trade the markets only when there are confirmed trade setups.

Get confirmed trade setups here: https://www.forexgdp.com/buy/