Gold: Wage inflation soaring in the US
Gold Prices are increasing with US Dollar index prices declining down from highs and ECB is Hawkish tone.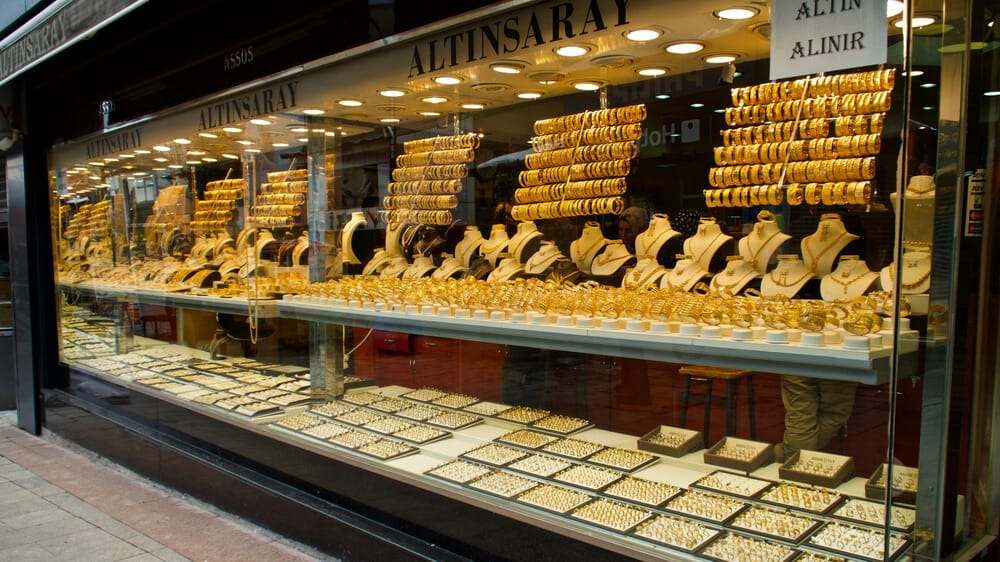 XAUUSD Gold price is moving in an Expanding channel and the market has reached the higher high area of the channel.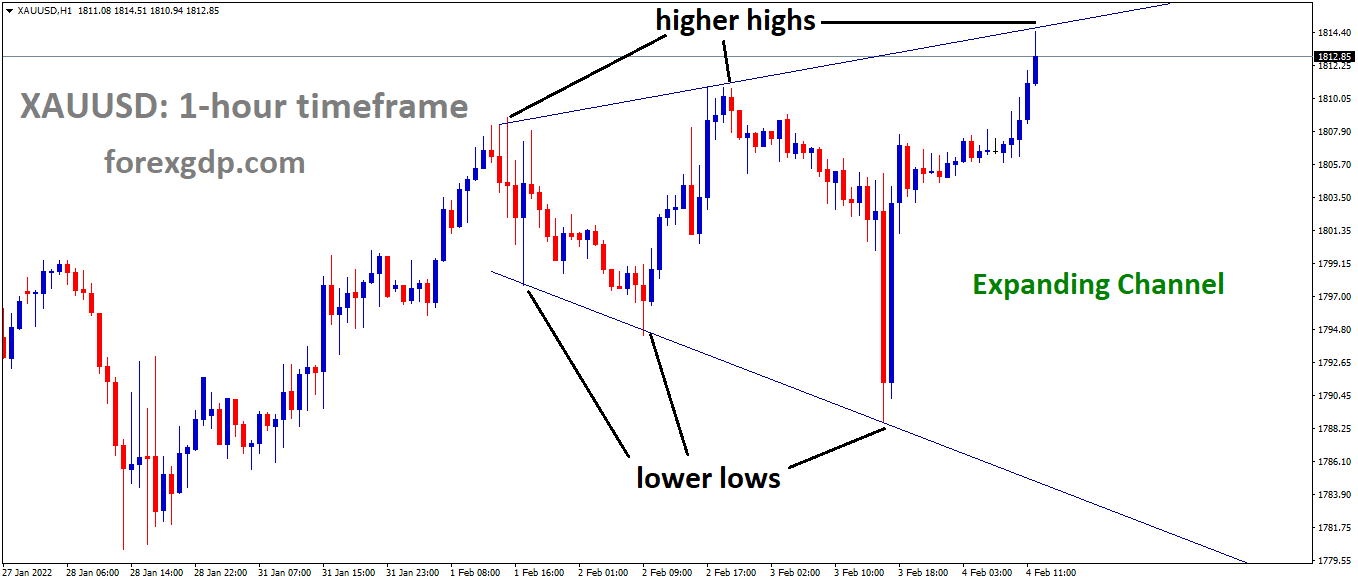 And today NFP report expected 150K, which is lower reading expected from 199k. Previous month printed.
And Wage inflation soared to 5.2% due to demand for Workers coming to Jobs.
US and Russia issue on Ukraine matters is heating if any War happened then Safe Haven Asset like Gold will Shoot up.
And China Easing monetary policy darkens the Gold Prices to lower and More liquidity to the economy escalates Central Bank facing more pressures on the Economy side.
US Dollar: NFP data forecast
USDCHF is moving in the Symmetrical triangle pattern and the market has rebounded from the support area of the pattern.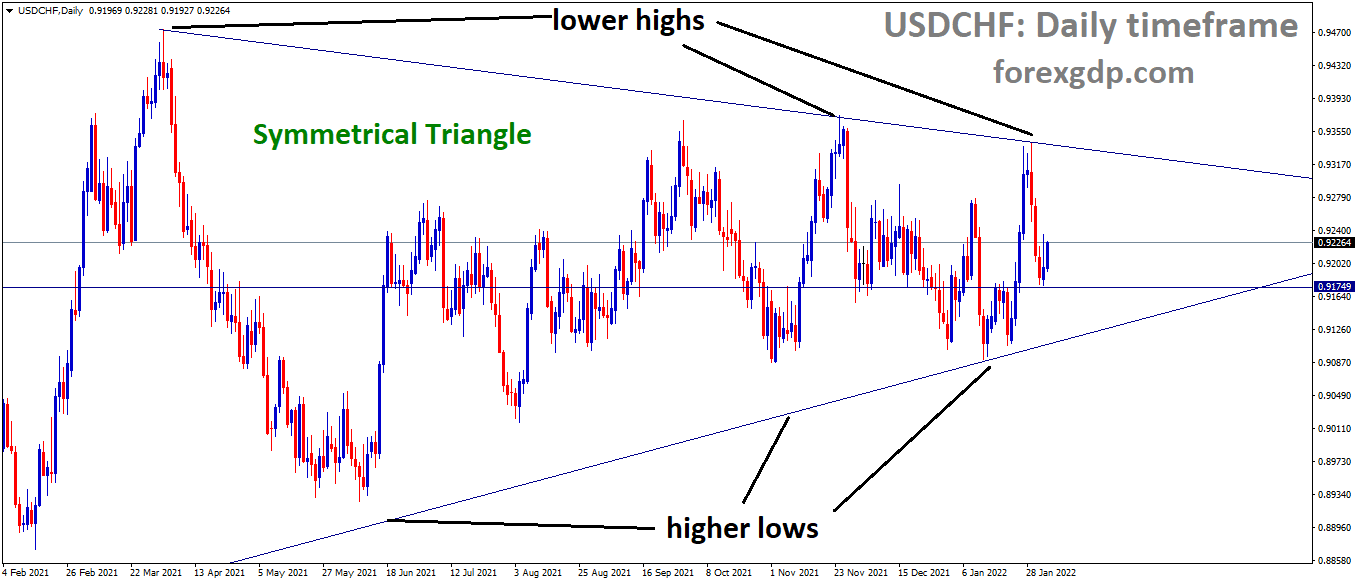 US Dollar index tumbled each day in Bearish stance after ADP data printed lower than expected.
And Another Blow for US Dollar is ECB monetary policy settings turned to hawkish expectations.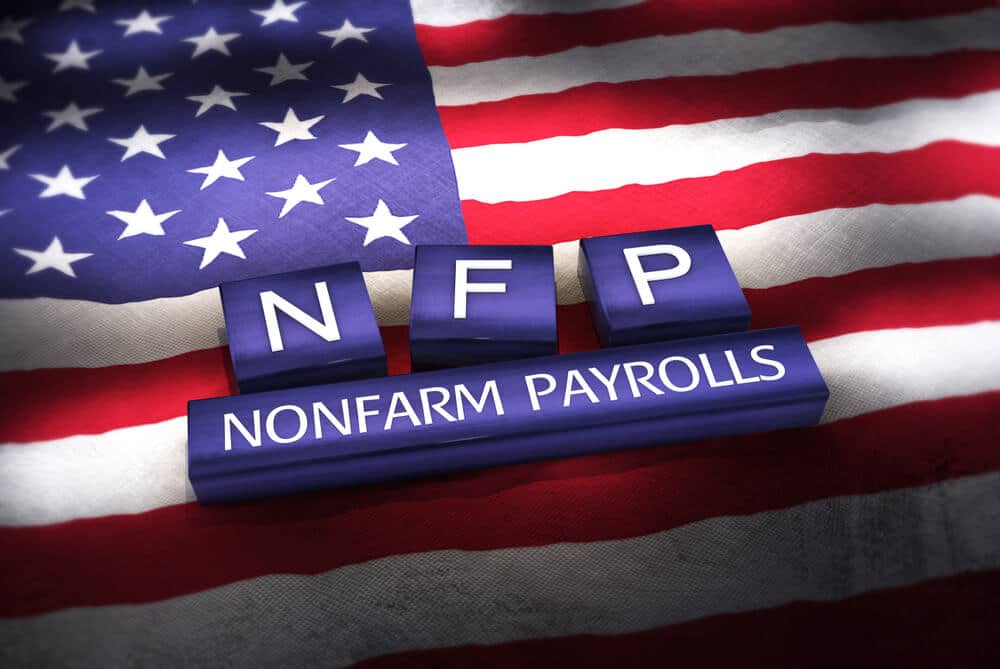 As there is an 80% chance of 10 Bps rate hikes in June month and a 100% chance of 40Bps rate hikes in the year-end, this is increased from 90% for 30Bps rate hikes before ECB Lagarde speech.
So More Hawkish expectations from ECB turned EURUSD to increase as 0.80%, and USD Sends a lower path.
Bank of England hiked 25 Bps rate hikes, impacting US Dollar at a certain level.
So now US NFP data is scheduled today; any negative or below expected numbers will down the US Dollar.
EURO: ECB comments on Rate hikes this year
EURUSD has broken the Descending channel.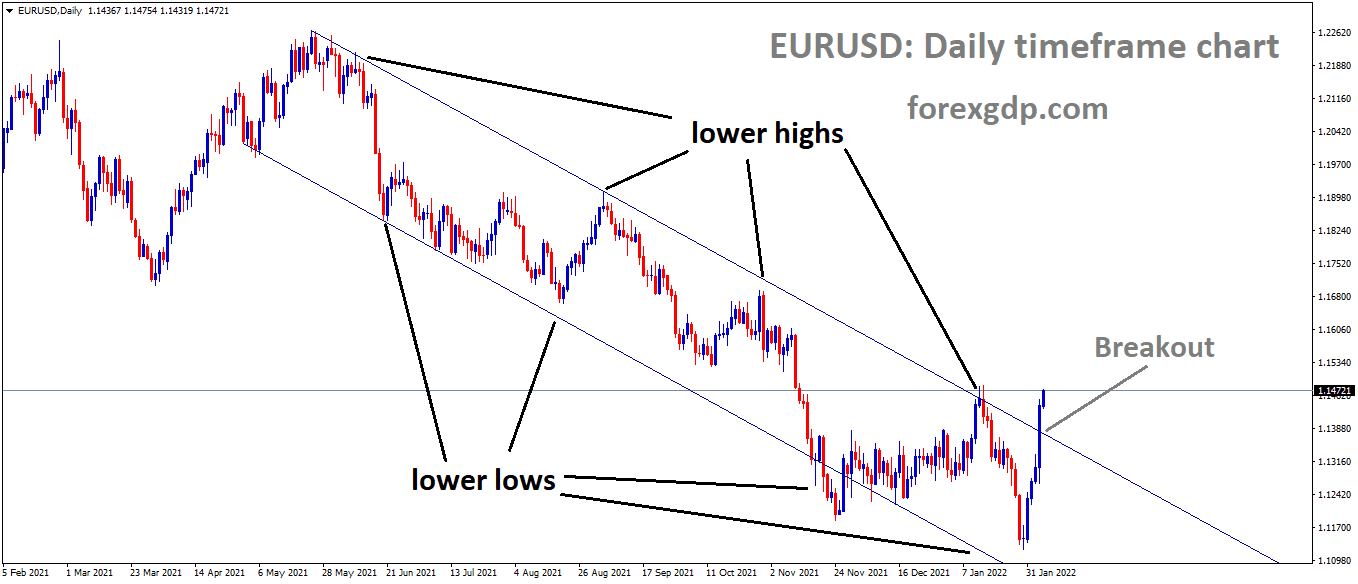 ECB monetary policy meeting shows an Array of Hawkish moments due to higher inflation prevailing in the Eurozone.
And ECB Members are pushing for rate hikes to compensate for inflation pressures.
ECB is now open for Doors; rate hikes will be possible soon if more inflation numbers see in the economy.
EURUSD Went up 0.80% higher after Hawkish comments proposed by ECB Words after two years from the pandemic.
Now View on Euro is Quietly changed from Dovish tone to Moderate hawkish tone in ECB activities.
And FED, Bank of England, RBNZ makes Rate hikes, and this situation pressures ECB to do Rate hikes to curb inflation in the Eurozone.
UK Pound: Bank of England Hikes 25Bps rate last day
GBPUSD is moving in the Descending channel and the market has reached the Lower high area of the channel.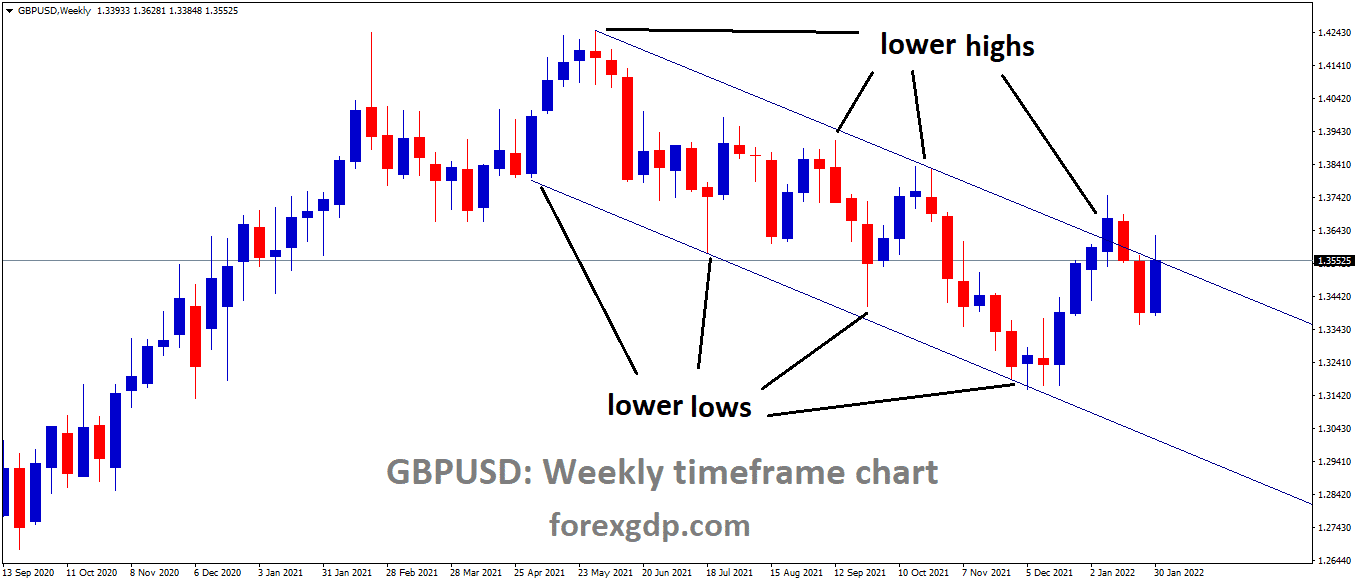 Bank of England hikes interest rates by 25Bps Last day, and Reduction in Asset purchases reduces the Balance sheet.
Voting members in Central Bank 4-9 support a 50Bps rate hike, but the majority supported a 25Bps rate hike.
And Further mote Rate hikes will be seen in March and May month.
UK Economy Growing faster and inflation also Growing Faster with Economy.
So, the Bank of England is working correctly to Balance inflation with the economy at all times.
UK PM Johnson have 50-50 chances for his seat protection
UK Cabinet ministers believe that 50-50 chances for UK PM Boris Johnson to hold his seat as Hopes.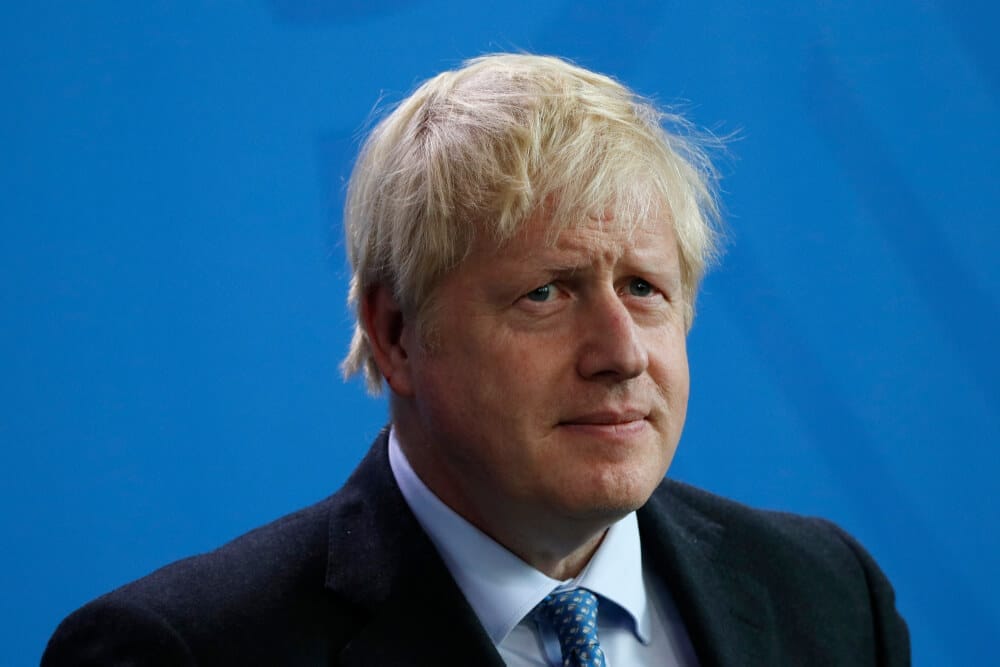 Out of 10, 4 ministers are resigned from the UK Cabinet office recently after UK PM clashed with their ministers.
And UK Chancellor Rishi sunk also warned UK PM Johnson due to claims about Labor party leader Sir Keir Starmer, responsible for prosecuting Pedophile Jimmy Savile case.
Canadian Dollar: US labour data shows lesser than expectations
AUDCAD is moving in an Ascending channel and the market has reached the higher low area of the channel.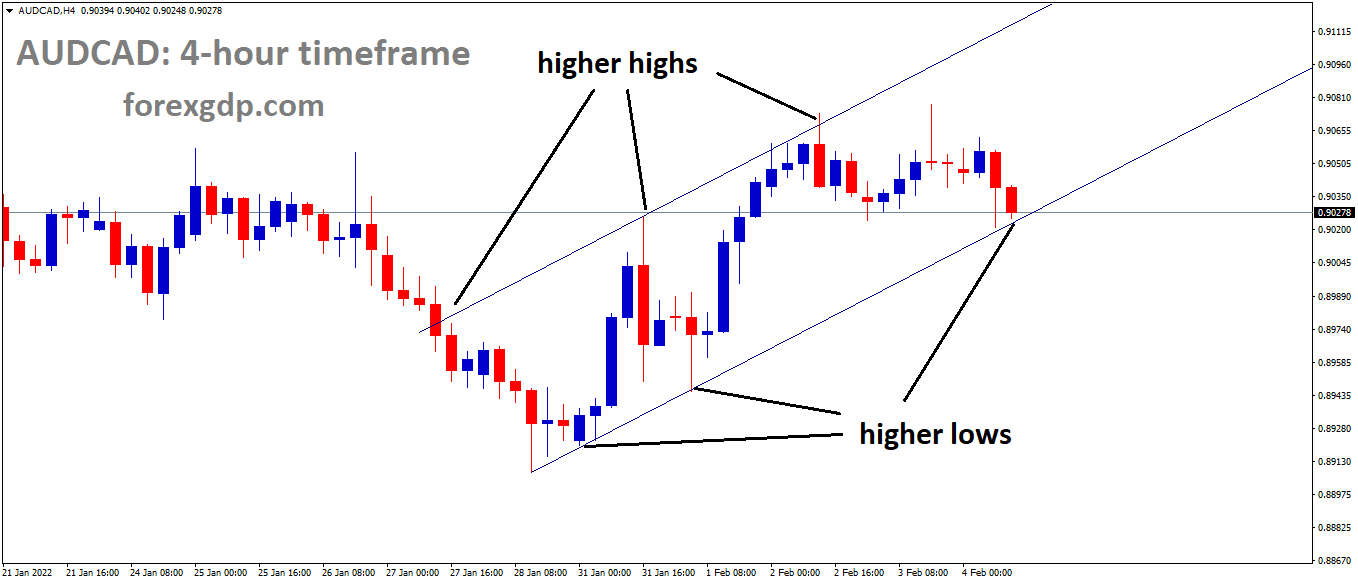 Candian Dollar keeps Solid more robust after Oil prices hit the 90$ mark and Oil Demand supports Candian Dollar.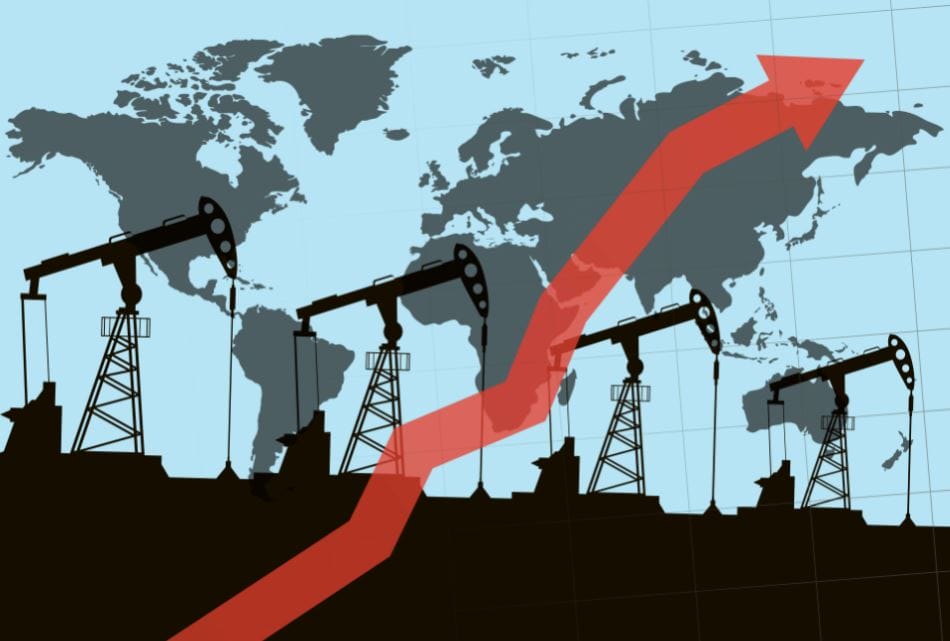 US labour market shows fewer numbers than expected.US initial Jobless claims rate came lower than expected.US ISM manufacturing PMI Came in line with expectations and weakest since March 2021.
So, US Domestic data now shows weaker numbers in specific data after consecutive higher numbers in the previous months.
And Bank of Canada will raise rates in the March meeting as expected, and the Canadian economy faced more inflation than expected.
Japanese Yen: BoJ Governor Speech
AUDJPY is moving in an Ascending channel and the market has reached the higher low area of the channel.
Bank of Japan Governor Haruhiko Kuroda said Central Bank ultra-loose monetary policy is the only way to boost inflation.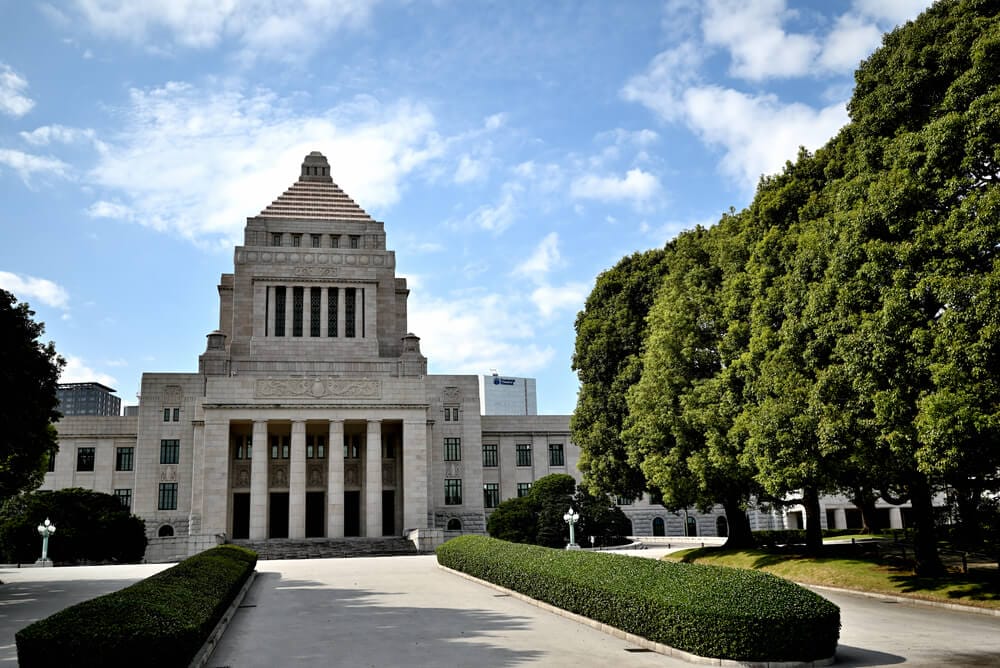 And Nominal Wages are not increased, and inflation levels are not near to the 2% target of the Central Bank.
So Japanese Yen weakness persists as Bank of Japan View on Ultra-loose monetary policy.
Australian Dollar: RBA Comments on Economy forecast to 2024
AUDUSD is moving in the Descending channel and the market has fallen from the lower high area of the channel.
In the monetary policy meeting, RBA stated that they saw the Jobless rate to 3.75% by June 2024, and Uncertainties happened in the Labor market due to reopening.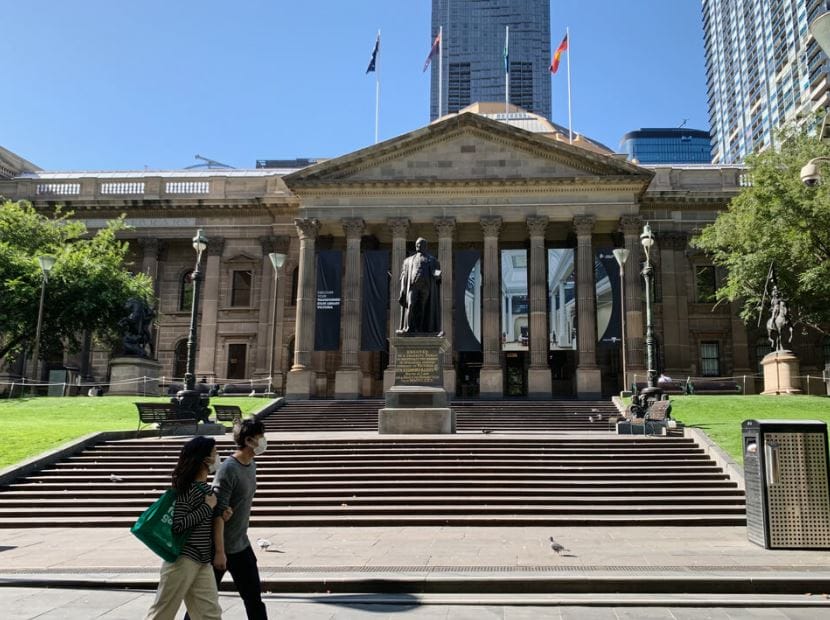 Inflation targets 2.75% a year to June 2024 due to uncertainty in the economy.
And GDP growth will be 2% to June 2024 due to Banks performing well on their Goals.
Wage Growth seems to be 3.25% to June 2024 due to pick up in Wages growth appears to be Gradual.
New Zealand Dollar: RBNZ expected to do 25bps rate hike this month
AUDNZD is moving in an Ascending channel and the market has rebounded from the higher low area of the channel.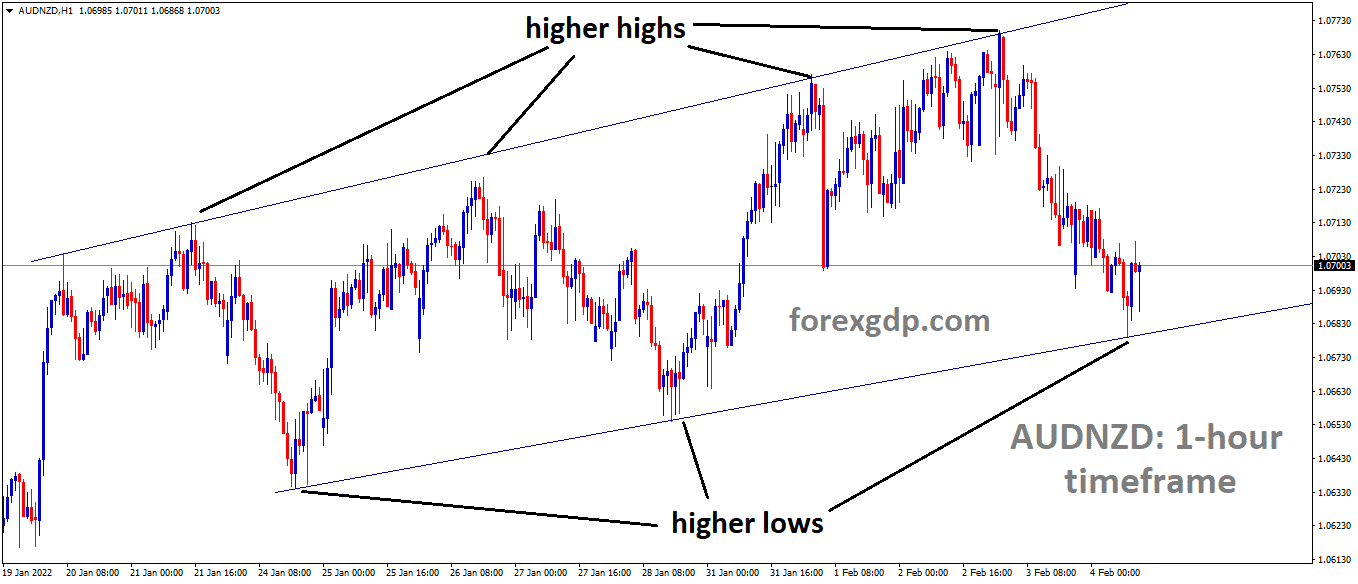 The Reserve Bank of New Zealand meeting is going to happen this month-end, 25Bps rate hikes more expected from investors and Analysts side.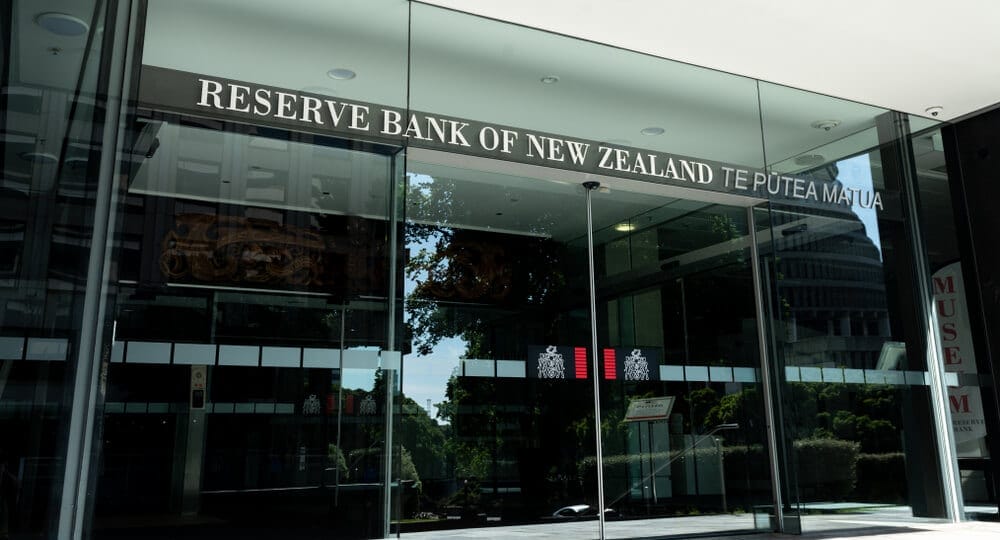 NZDUSD is rebounding from the Support areas, and Today US NFP data will drive further Prices directions.
And the economy is recovering from Omicron Variant and plans for an opening for Borders in March.
RBA patience in rate hikes supports Kiwi to rise against the Australian Dollar.
Swiss Franc: Swiss Franc benefitted by ECB Hawkish comments
AUDCHF is moving in an ascending triangle pattern and the market has reached the higher low area of the Triangle pattern.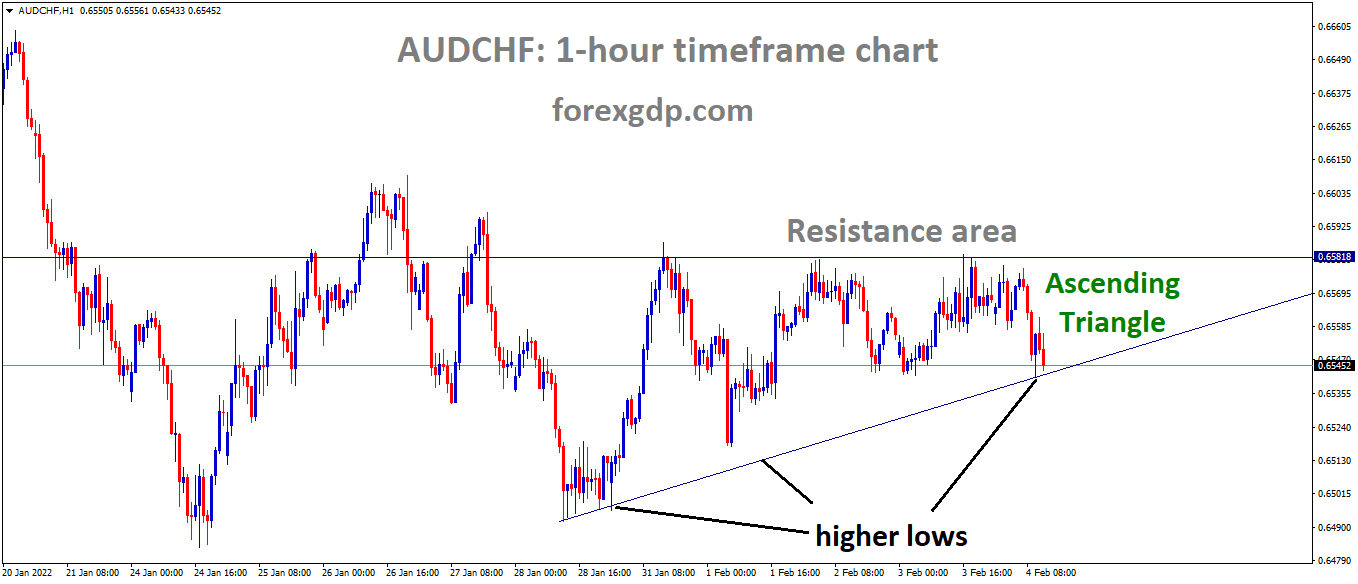 Swiss Franc has benefitted from ECB Comments on Hawkish tone in monetary policy settings last day.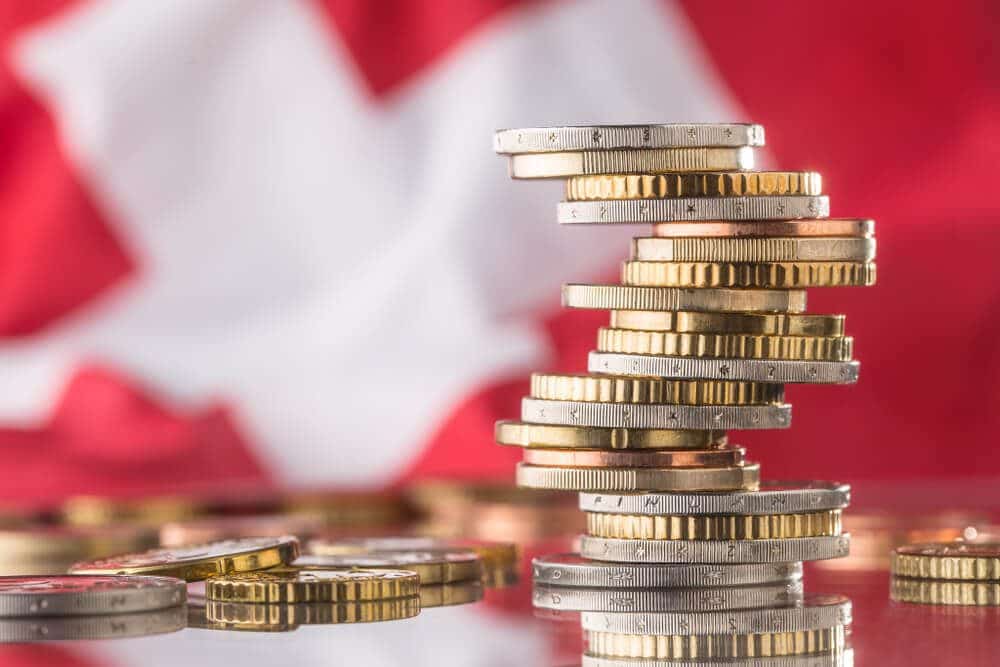 AUS Dollar fell against Swiss Franc from highs due to ADP employment data coming in weaker numbers this week.
Today NFP data is also scheduled to lower the Forecast from the Previous month data.
The Swiss economy is performing well, and SNB may act for rate hikes if inflation numbers go higher than Target as Per SNB Forecast.
And Bank of England hikes rate of 25Bps last day boosted GBPCHF to higher numbers like a 0.50% increase in the Market.
---
Don't trade at your free time, instead trade the markets only when there are confirmed trade setups.

Get confirmed trade setups here: https://www.forexgdp.com/buy/